Back in 1966 Ford managed to steal away the win at the grueling 25 hours of Le Mans from Ferrari, not with one car, but with three of their stunning GT40 racers, in 1967 the GT40 Mk IV took the podium, while the same Ford GT40 Mk I nr 1075 won two years in a row, 1968 and 1969.
Buying one of the original Ford GT race cars from the Sixties will be extremely expensive, and taking those to classic races would be an even more expensive experience if something goes wrong … but fear not, UK based Superformance has the perfect solution for racing a classic car without risking hundreds of thousands of dollars, or pounds, or Euro.
The Superformance GT40 continuation is not a kit car by any means, their GT40 Mk I, Mk II and GT40 R actually get a chassis number like the original GT40-P chassis, and they are even listed in the Shelby Car World Registry and the official GT40 registry, probably because a lot of parts are in fact interchangeable between the original Ford GT40 and these continuation models.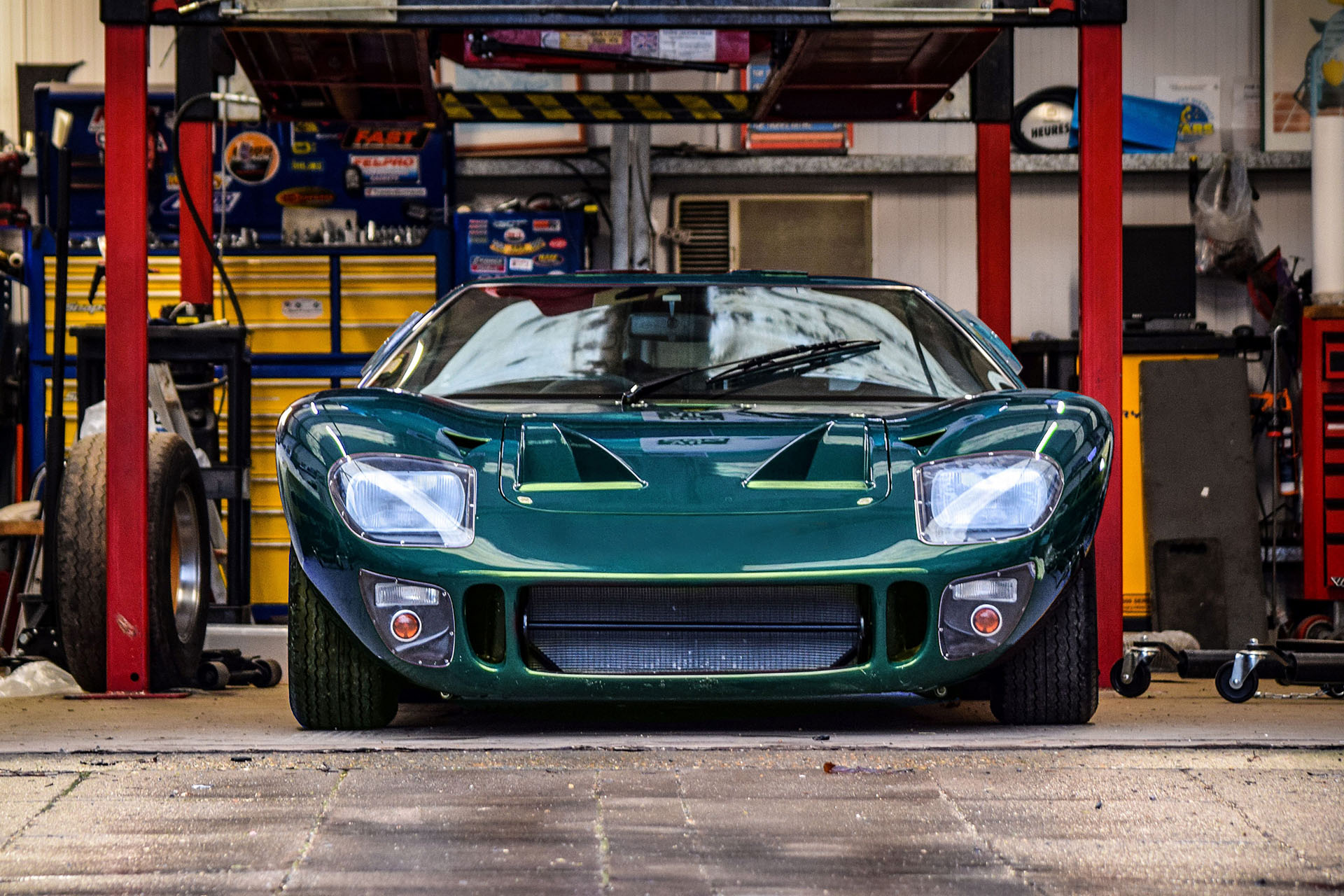 Remember the hit movie Le Mans '66? Well, those where Superformance GT40 continuation models you've seen racing over the track, and more importantly, these brand new recreations are allowed into classic car races, just like the real car, but at a considerably less costly risk factor. A rolling chassis from Superformance starts at £118,700 (excl. VAT) or about $160,000. If you compare this to the real 1966 Ford GT Mk II that took third place at Le Mans which sold for nearly $10,000,000 back in 2018, these Superformance GT40 continuation cars, which are virtually indistinguishable from the real car, are a real bargain.
This year we'll be able to see these 'new' cars compete against classic ones at 80-minute races at Donington and Silverstone thanks to Motor Racing Legends because the Superformance are built as true FIA-compliant evocations, exact, genuine 'continuation' cars built to 1965 specification, so eligible to be entered into these kinds of prestigious international historic races.