Watch this incredible drag race between an all-electric SUV from Tesla, a hybrid Ferrari, and a V12-powered Lamborghini Aventador brought to us by carwow! Lets check out their specs first.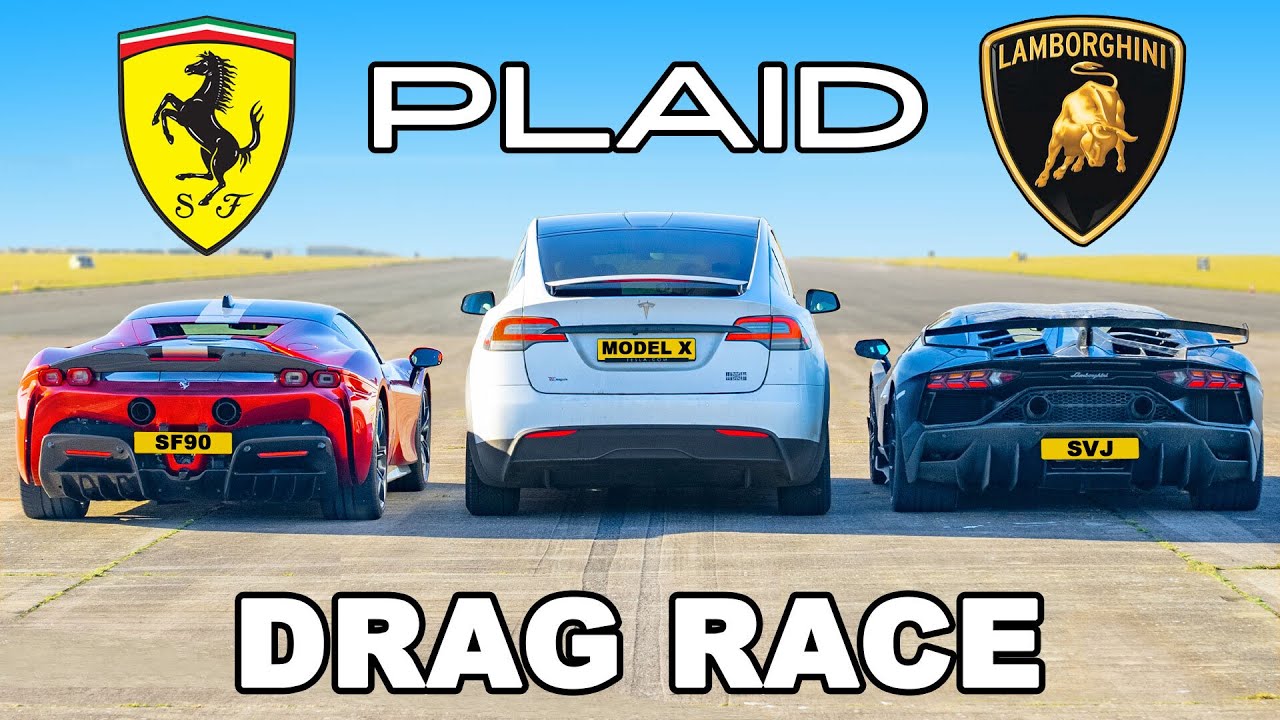 First up is a Tesla Model X Plaid that comes with three electric motors which combine to make an astonishing 1, 020hp and 1, 020Nm of torque! Unfortunately, the Tesla is designed to be a family-friendly SUV, so it's definitely not light and it tips the scales at 5,597 lbs. (2,539 kg).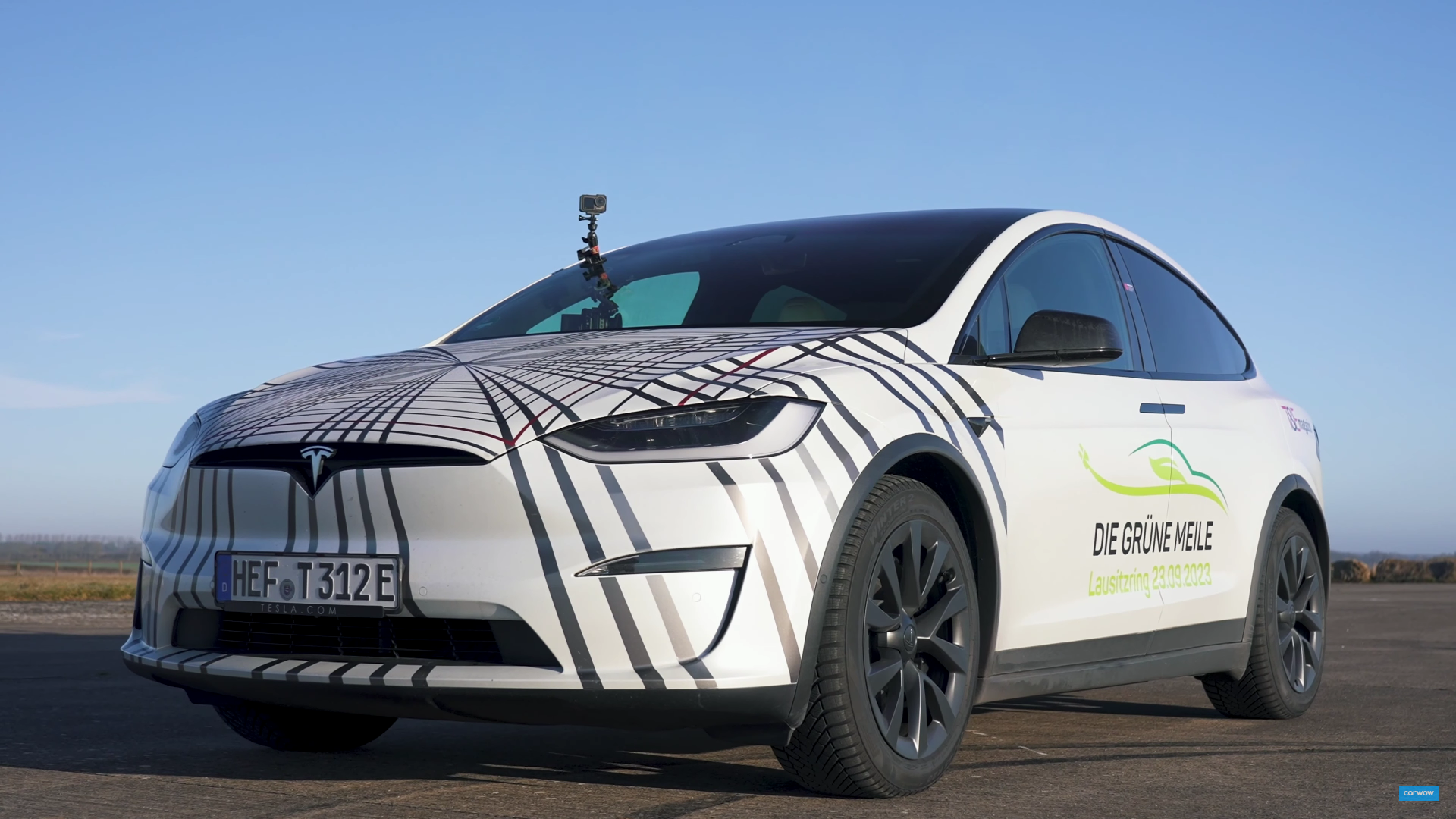 Next is the Ferrari SF90 Stradale weighing in at just 3,461 lbs (1,570 kg)! The Ferrari is powered by a twin-turbo 4.0-liter V8 engine and three electric motors, which pumps out a maximum 986 hp and 590 lb-ft (800 Nm) of torque combined.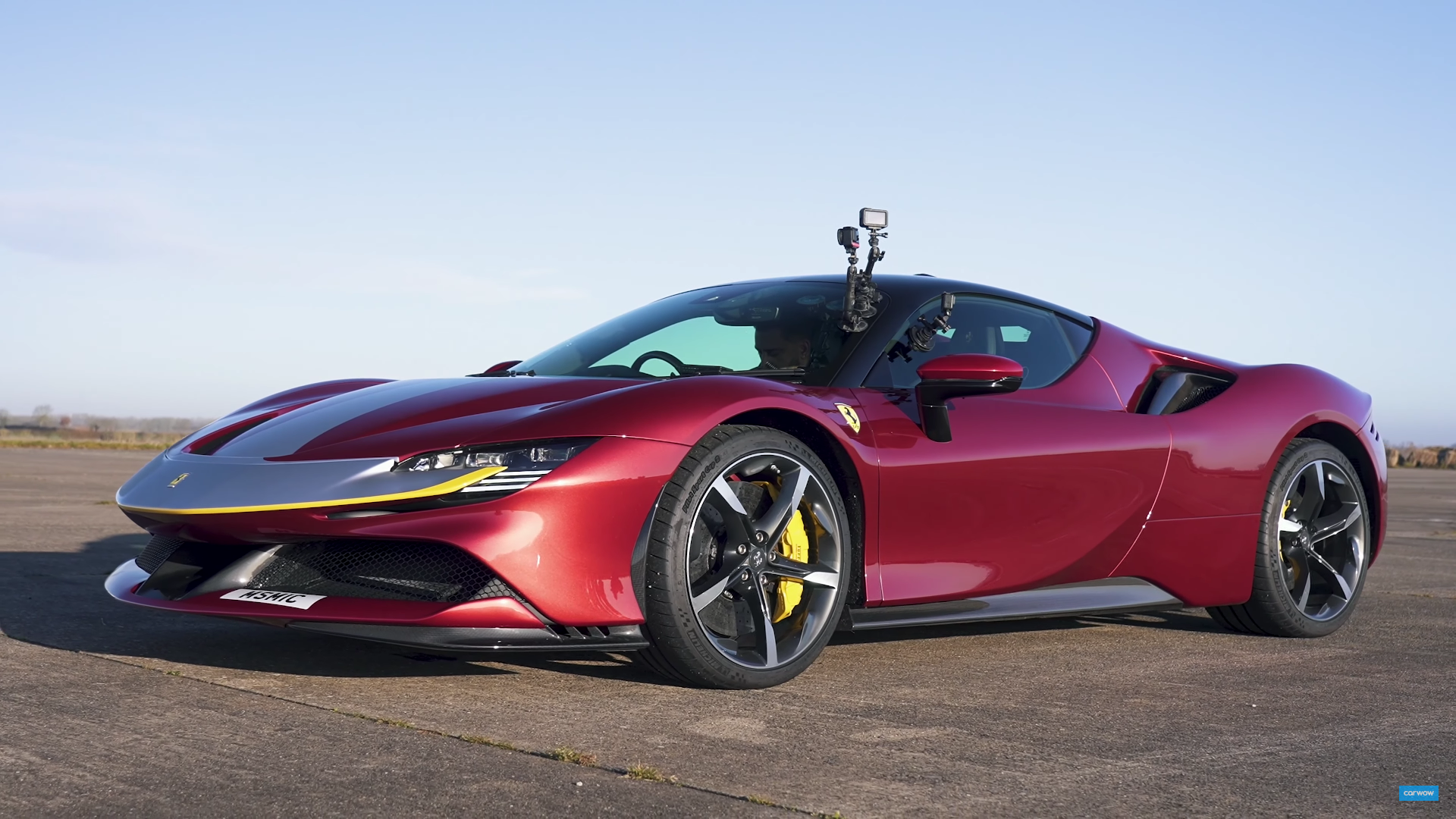 Lastly, we have the lightest of the three: a Lamborghini Aventador SVJ that only weighs 3,362 lbs (1,525 kg). Even though it's the lightest, it is also the least powerful car in the lineup, with its 6. 5-litre V12 putting down 770hp and 720Nm of torque.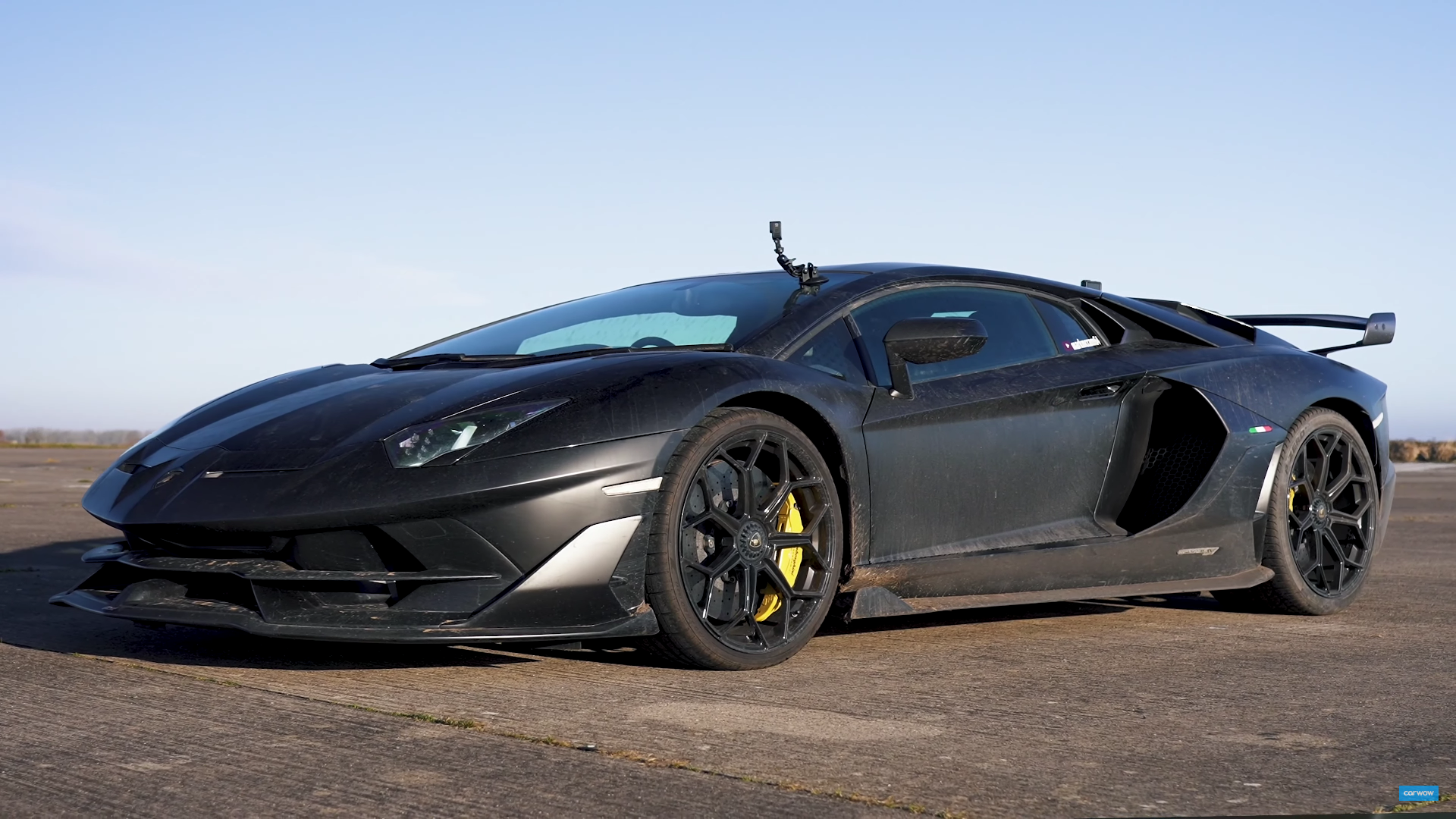 So, what do you think? Can the family-friendly SUV have a chance of beating two exotic supercars that are way above its price range? Check out the video below to find out?