During the 2022 Chicago Auto Show, you'll be able to admire the latest 'special' from Ford on their impressive GT, the 2022 Ford GT Alan Mann Heritage Edition, a tribute to the 1966 lightweight Ford AM GT-1 Prototype from Alan Mann's Racing, and to make things even more interesting, that 1966 prototype will be on display alongside the new 2022 edition at the show.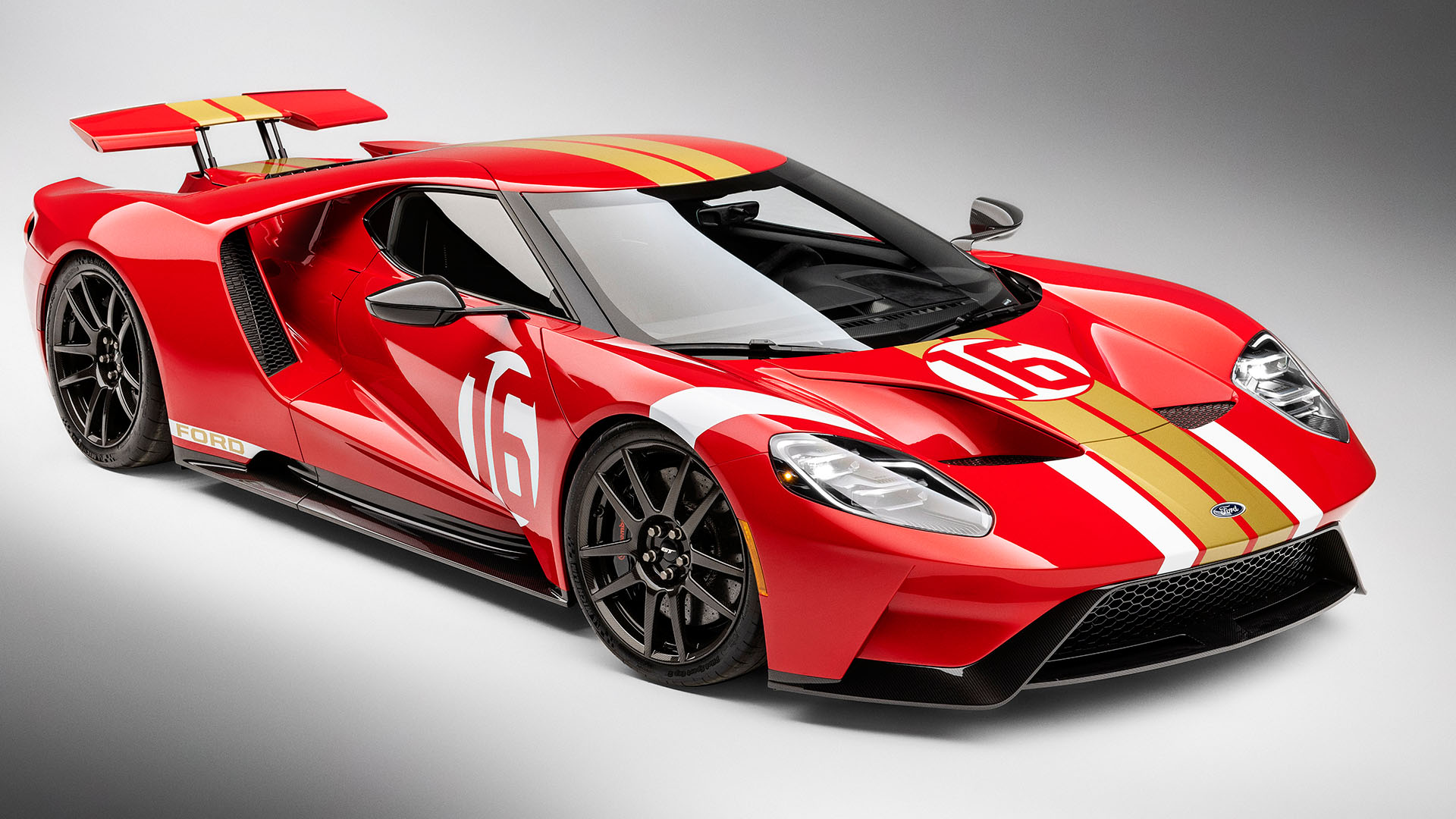 In 1965-66, Alan Mann Racing turned to lighter materials and created the AM GT-1, along with a second car, based on the GT Mk I, sadly none of these prototypes managed to take a major victory on the track, but the use of lightweight materials would later bring Ford their famous victory at the 24h de Le Mans with the GT Mk II in 1966, as a tribute to the Alan Mann heritage, Ford is now releasing a limited edition GT in a livery inspired by the 1966 AM GT-1.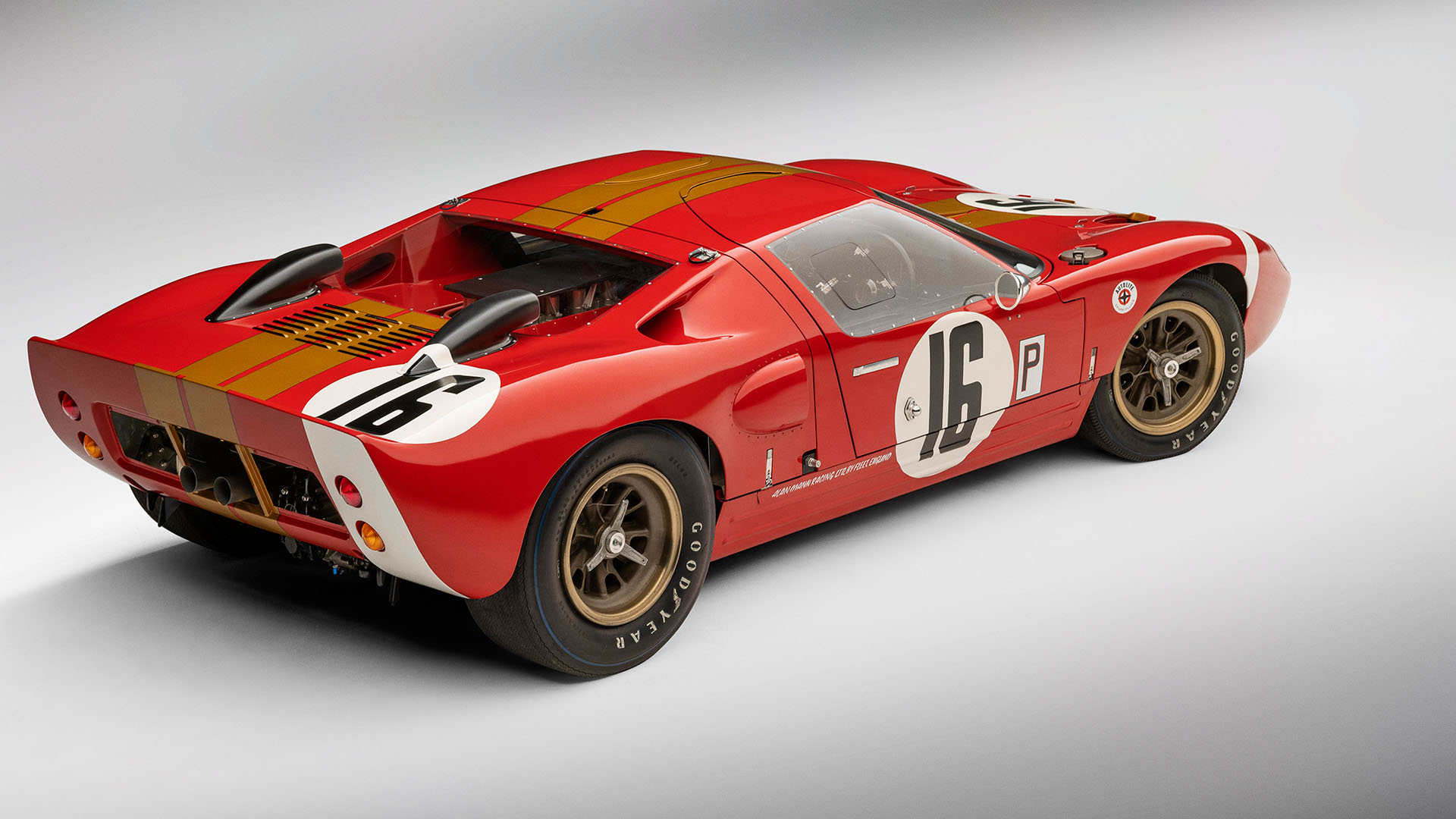 "Whether it's going like hell at the racetrack or out-innovating the competition, the Ford GT Alan Mann Heritage Edition honors the vehicles that helped lead Ford to its wins," said Mike Severson, Ford GT program manager. "With its red and gold livery, this Ford GT is inspired by Alan Mann Racing's contribution to our Le Mans-winning story."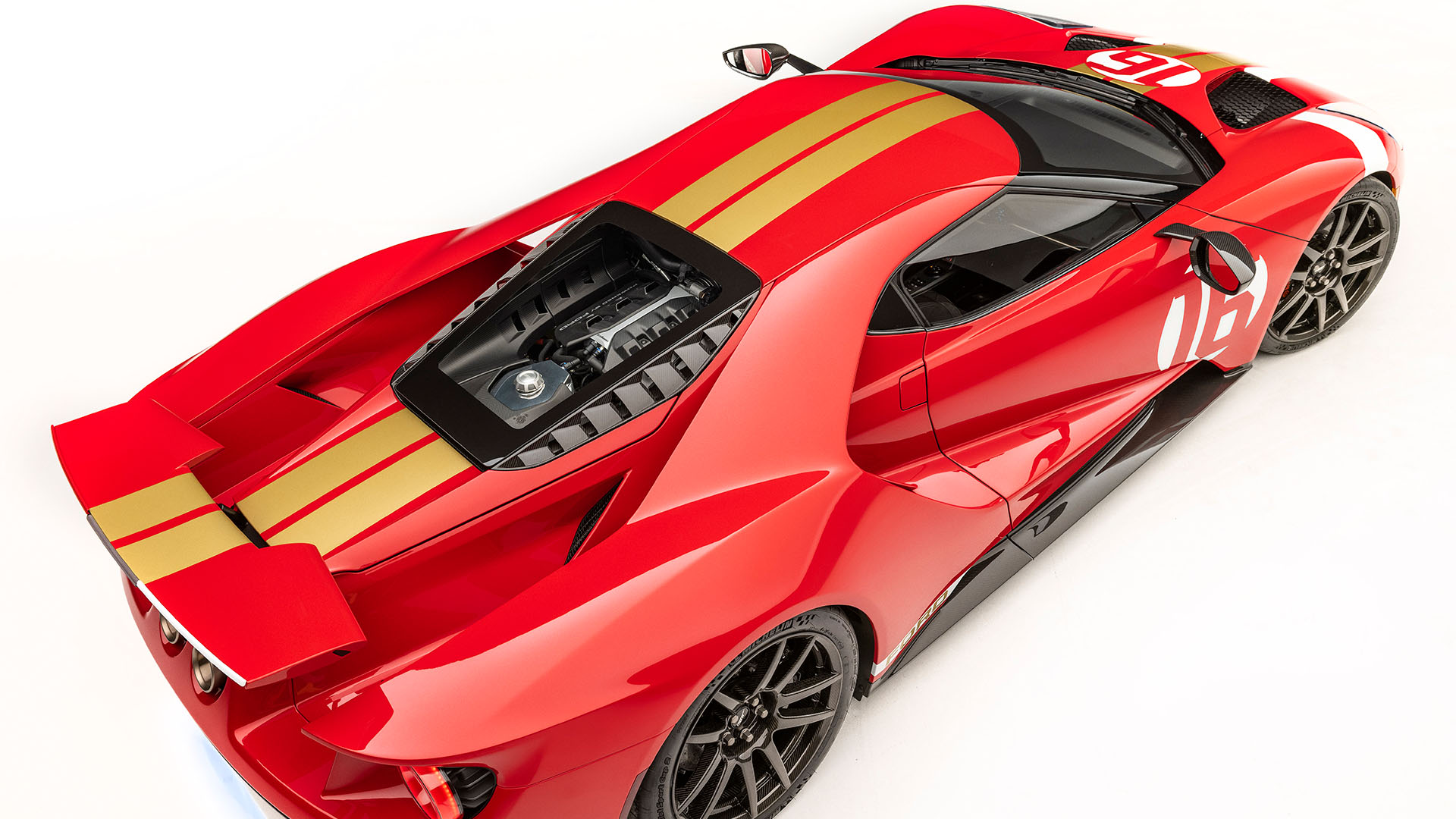 This new 2022 Ford GT Heritage Edition is finished in an exclusive Alan Mann shade of red paint, complete with gold graphics and a dual, over-the-roof racing stripe, Frozen White signature accent stripes, and those traditional roundels adorned with the same No. 16 on the doors and hood, to make things even more bespoke, the underside of the rear wing also shows the No.16.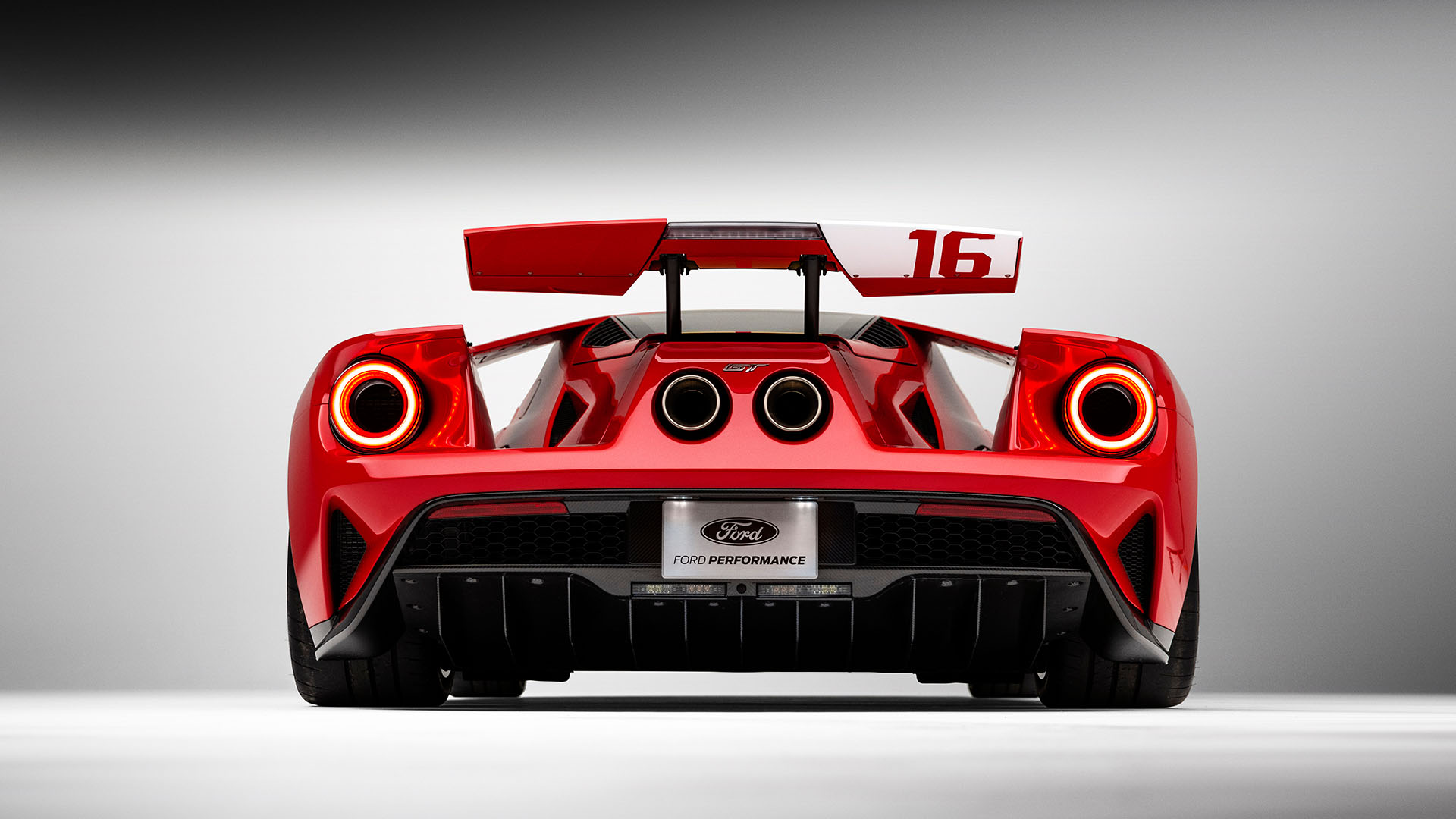 At the front we find a clear carbon fiber splitter, the same lightweight material is used for the side sills, the rearview mirrors, the engine louvers, and natural on the rear diffuser, but even more impressive are the carbon fiber 20-inch wheels fitted on this Ford GT Heritage Edition, covering a set of Brembo® brake calipers lacquered in black with red graphics, for a better aesthetic, Ford chooses black lug nuts.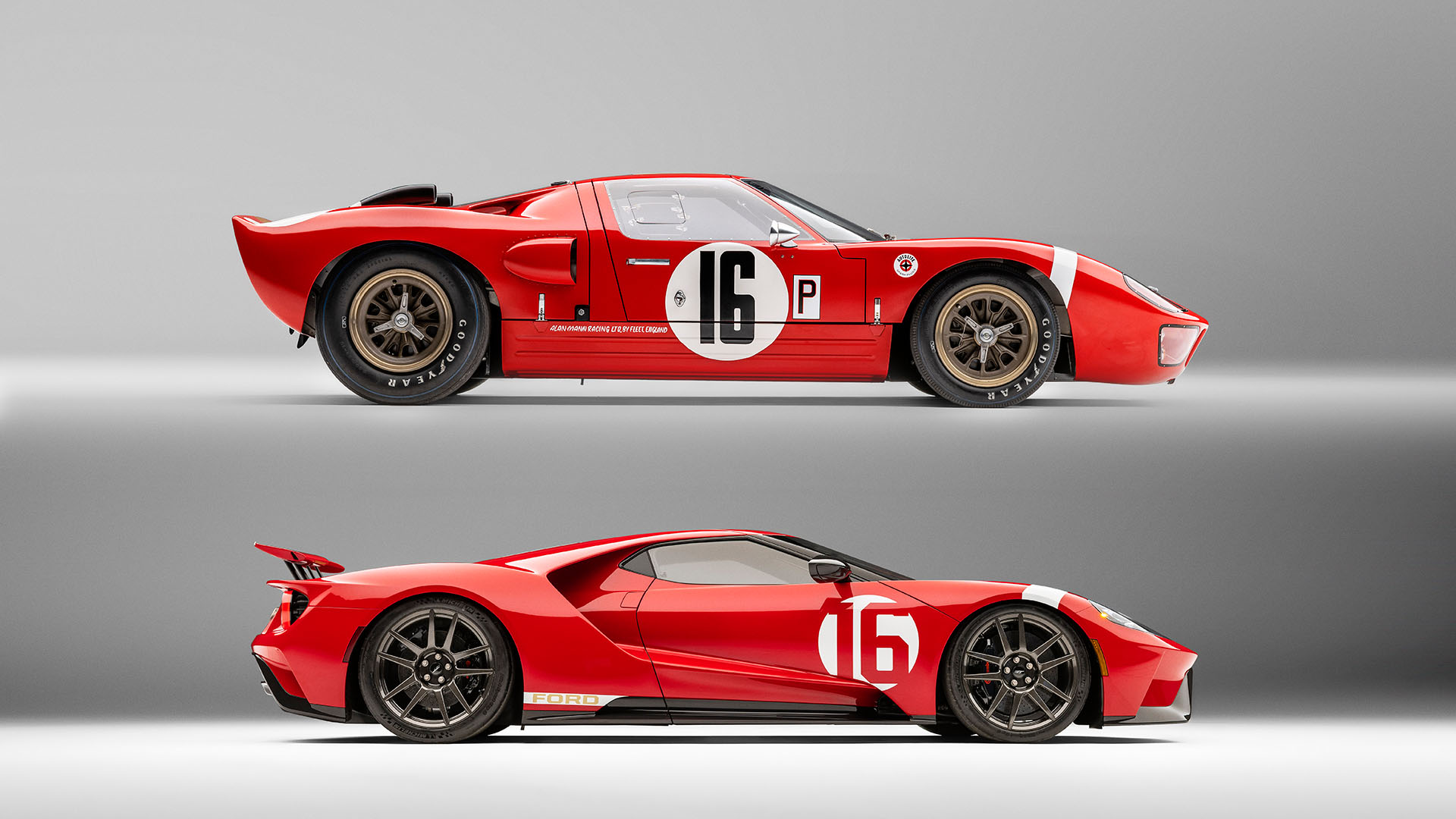 On the interior of this Ford GT Heritage Edition we also find a lot of carbon fiber, when you open the doors you'll notice this lightweight material on the door sills, but it's also evident on the console and on the Ebony Alcantara®-wrapped carbon fiber seats, finished in gold and red accent stitching, while embossed seating surfaces and head restraints carry the GT logo, the instrument binnacle is finished in Ebony leather and Alcantara, the same Alcantara is used for the headliner.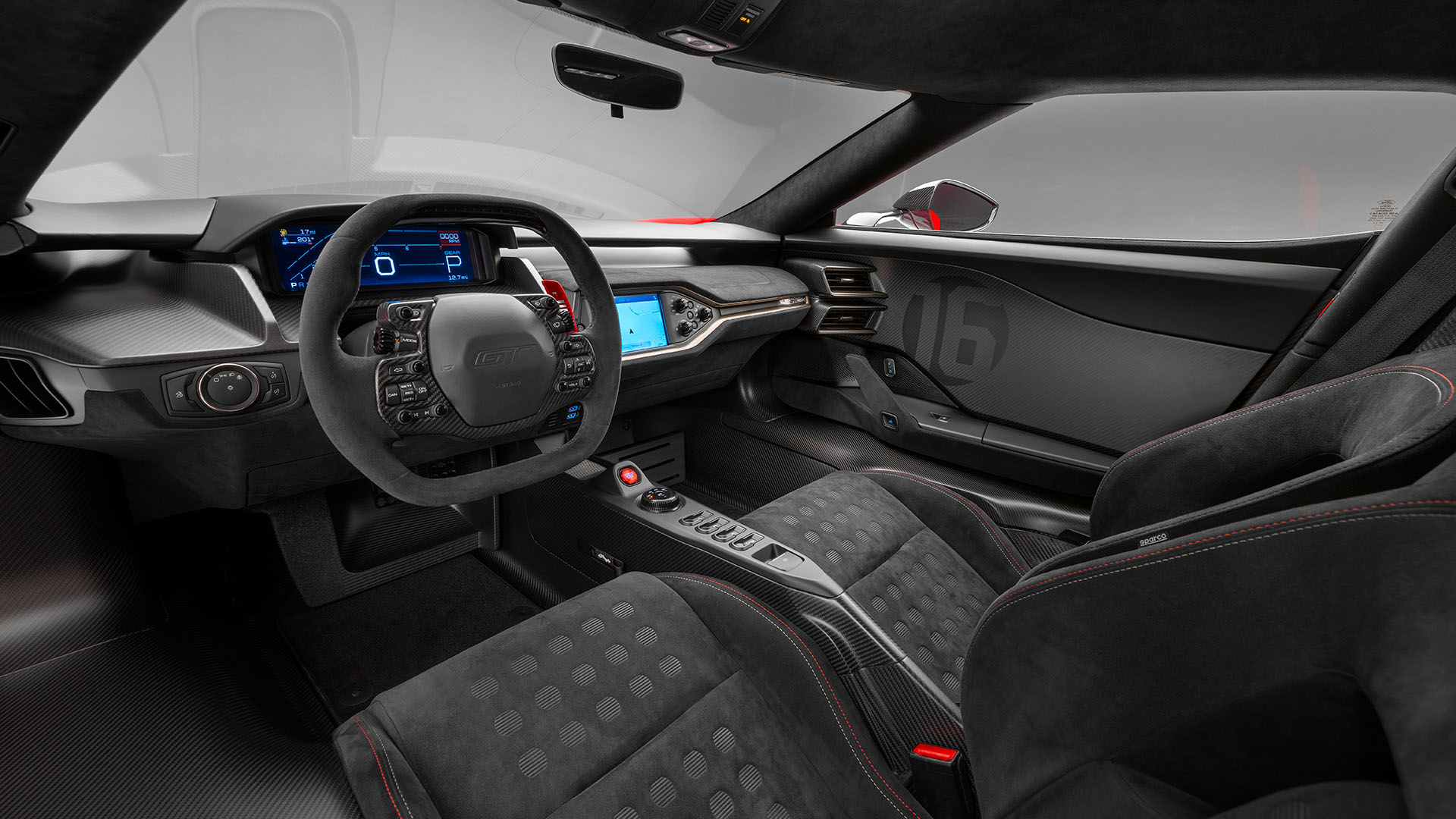 "It's a great honor for Alan Mann Racing and the Mann family to celebrate the epic motorsports heritage of Ford GT with this fantastic limited-edition car," said Henry Mann, director, Alan Mann Racing Ltd. "To see the red and gold colors of our team's livery come back to life, and to debut, this new GT alongside one of our original GT40s in Chicago will be a magical occasion."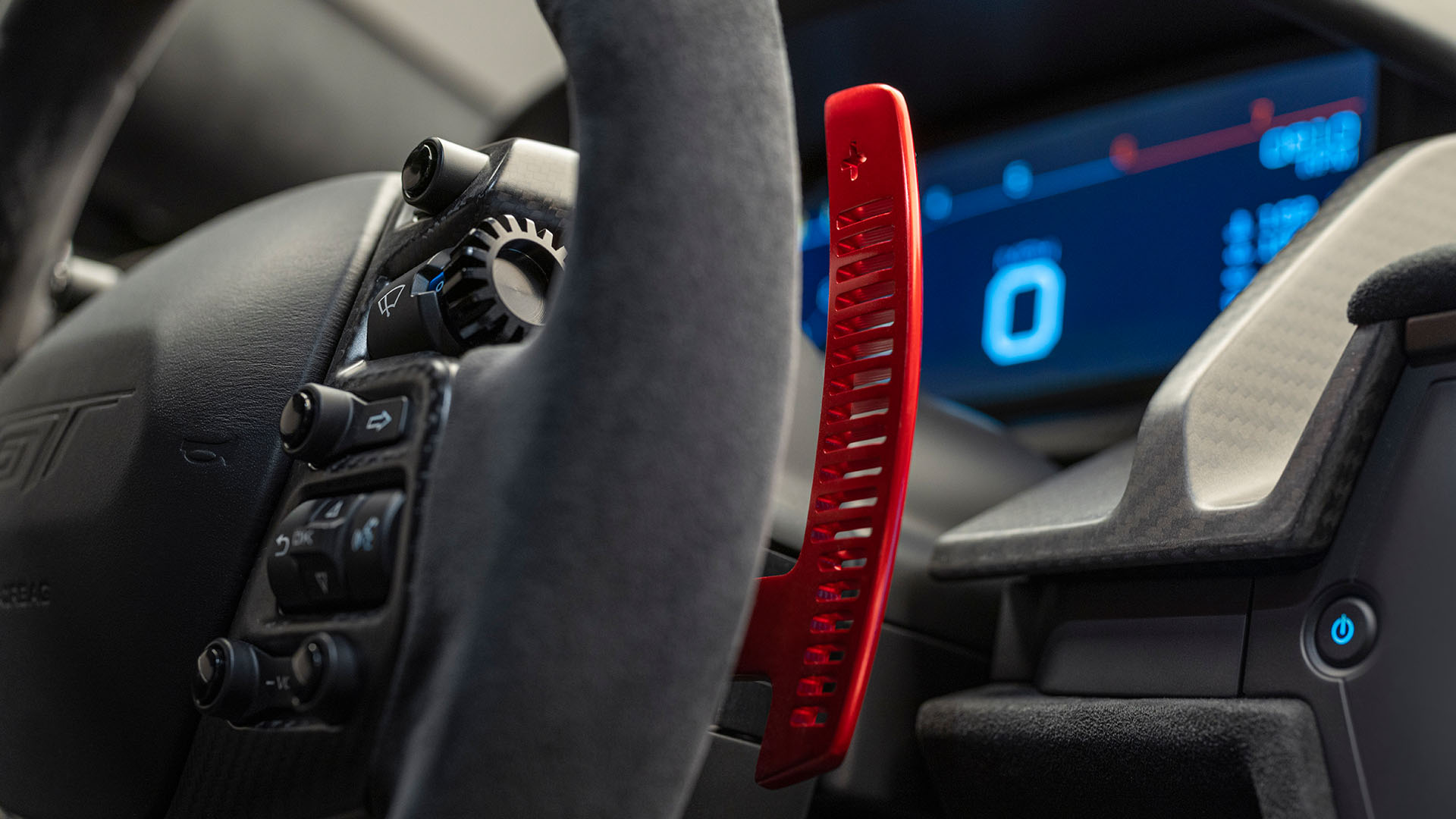 The 2022 Ford GT Alan Mann Heritage Edition is actually the seventh model in the ultra-limited-production series, earlier editions included the:
2022 Ford GT '64 Prototype Heritage Edition honoring GT roots and the earliest five original Ford GT prototypes
2021 Ford GT Heritage Edition honoring No. 98 Ford GT Mk II co-driven by Ken Miles and Lloyd Ruby to Ford's 1-2-3-5 domination at Daytona in 1966, kicking off a magical season for the Ford GT40 Mk II
2020 Ford GT '69 Heritage Edition honoring No. 6 Ford GT40 Mk I that was victorious at Le Mans in 1969
2019 Ford GT '68 Heritage Edition honoring No. 9 Ford GT40 Mk I that was victorious at Le Mans in 1968
2018 Ford GT '67 Heritage Edition honoring No. 1 Ford GT40 Mk IV that was victorious at Le Mans in 1967
2017 Ford GT '66 Heritage Edition honoring No. 2 Ford GT40 Mk II co-driven by Bruce McLaren and Chris Amon at Le Mans in 1966
2006 Ford GT Heritage Edition commemorating GT40's back-to-back 24 Hours of Le Mans titles in 1968 and 1969
As always, you can't just walk into a Ford dealership and order a GT, and this is especially true for the 2022 Ford GT Alan Mann Heritage Edition, only if you've signed up before, and have been approved you can become a Ford GT customer, the first units of this latest Heritage Edition will be delivered to their fortunate owner during Q1 2022 already.
Let's take a look at some more details shots of the 2022 Ford GT Alan Mann Heritage Edition: