At this time Cadillac is hard at work to defend itself in the 2021 IMSA Manufacturer Championship, but they are preparing a return to the global race scene, in-house Cadillac Design is working on the future of Cadillac racing with a new GTP car, or the Grand Touring Prototype category, a new section allowed to compete in the 2023 IMSA season.
The new Cadillac GTP race car is a joint development between Cadillac Design and renowned race car builder Dallara to create a GTP hybrid car with the new Cadillac engine, taking into account both IMSA and ACO regulations, but still be recognizable as a Cadillac thanks to its characteristics we are already seeing today on the V-Series cars, the DNA will be visible in for instance the vertical light fixtures and floating badges.
Cadillac has already confirmed its entry into the IMSA WeatherTech SportsCar Championship and Automobile Club de l'Ouest Grand Touring Prototype (GTP) category in 2023 with a fourth-generation Cadillac V-Series prototype, also note this will mark the brand's return to the 24 Hours of Le Mans after 21 years.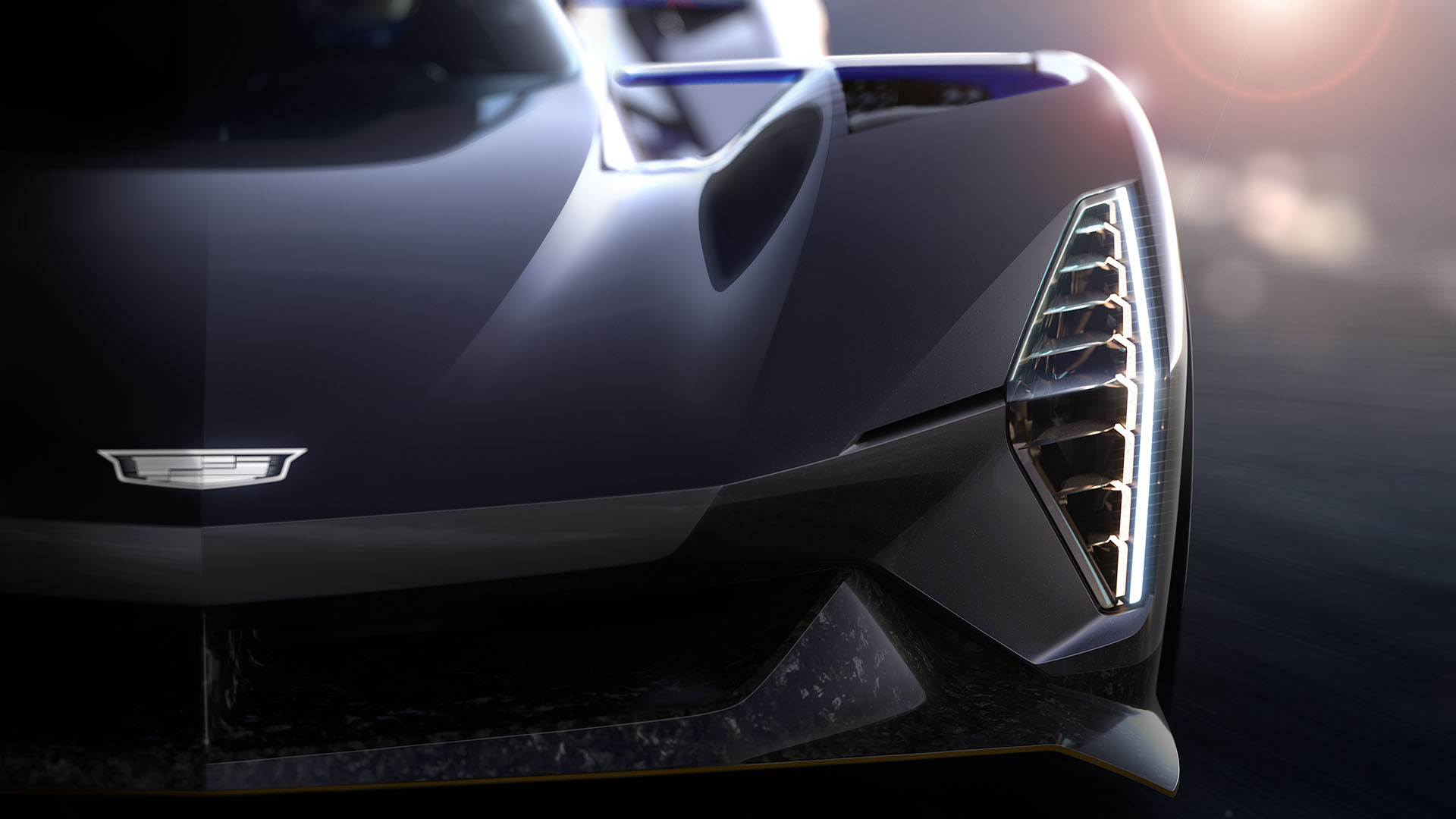 "Cadillac has a long history of performance success on and off the track which drives excitement for our fans and customers," said Rory Harvey, vice president of Cadillac. "That excitement was never more evident than last year when we saw extraordinary demand for the V-Series Blackwings right after they were revealed."
We will be able to admire the new Cadillac GTP race car in the summer of 2022, with a debut in action on the track at the Rolex 24 at Daytona in early 2023.