When I see a first-generation Aston Martin Vanquish I can't help but think about James Bond, more specifically the 20th movie in the series, Die Another Day, and while I also remember the red Lamborghini Diablo that got tossed out of an airplane, the hero car in this installment was undoubtedly the Tungsten Silver over a charcoal leather interior Aston Martin Vanquish none other than Pierce Brosnan got to drive, thanks to some 'invisibility' add-on by Q-branch, they called her the 'Vanish' in the movie.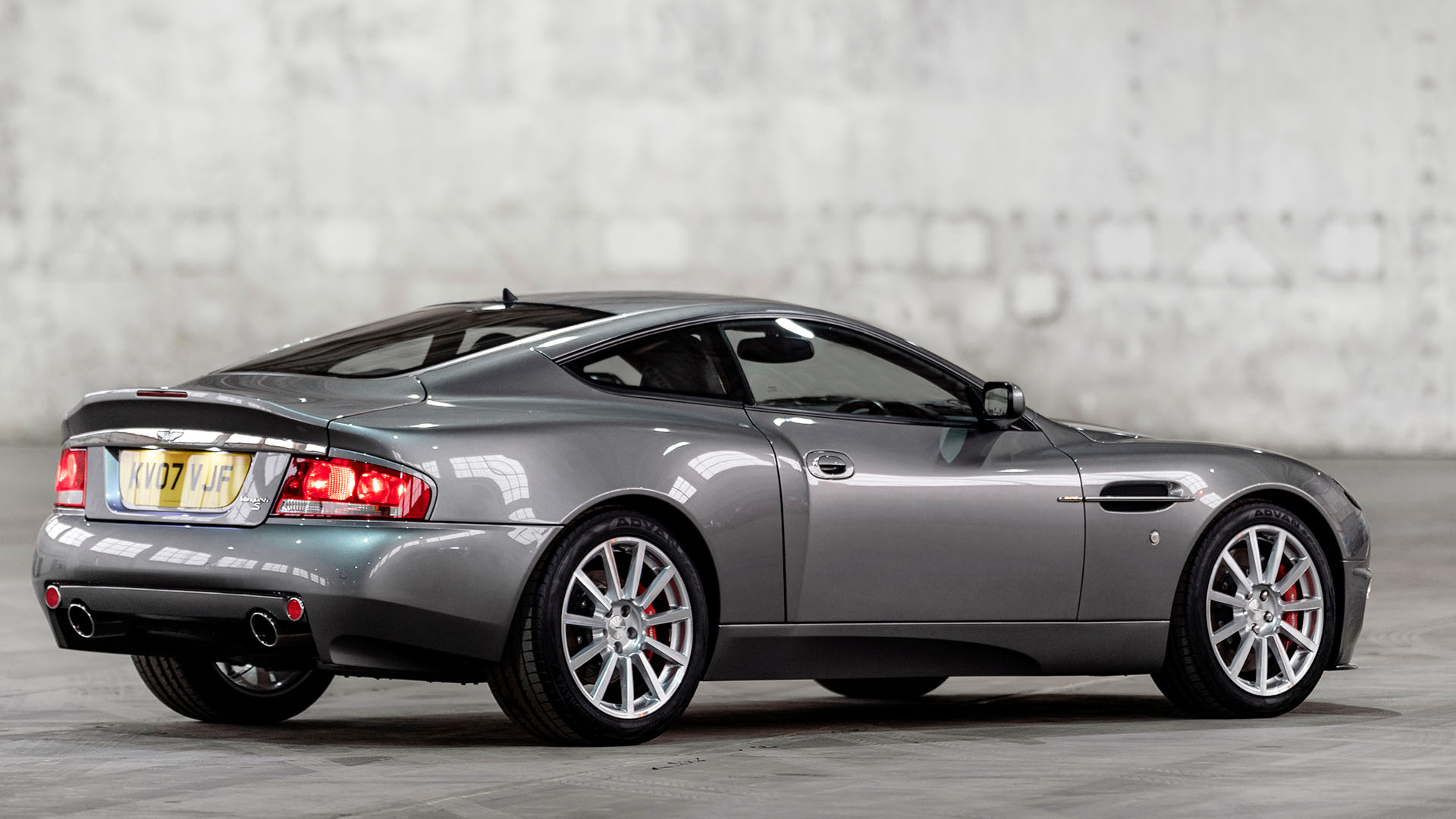 While the Bond movie was released in 2002, the Aston Martin Vanquish was unveiled at the 2001 Geneva Motor Show, two decades ago this year, and the Vanquish gained both popularity and notoriety in the car collecting world, at the time this model was hand-built in Newport Pagnell she was the most advanced Aston Martin yet, and the drive-by-wire throttle with an F1-inspired paddle shifter made their debut on this model, which is regarded as a collector's item today.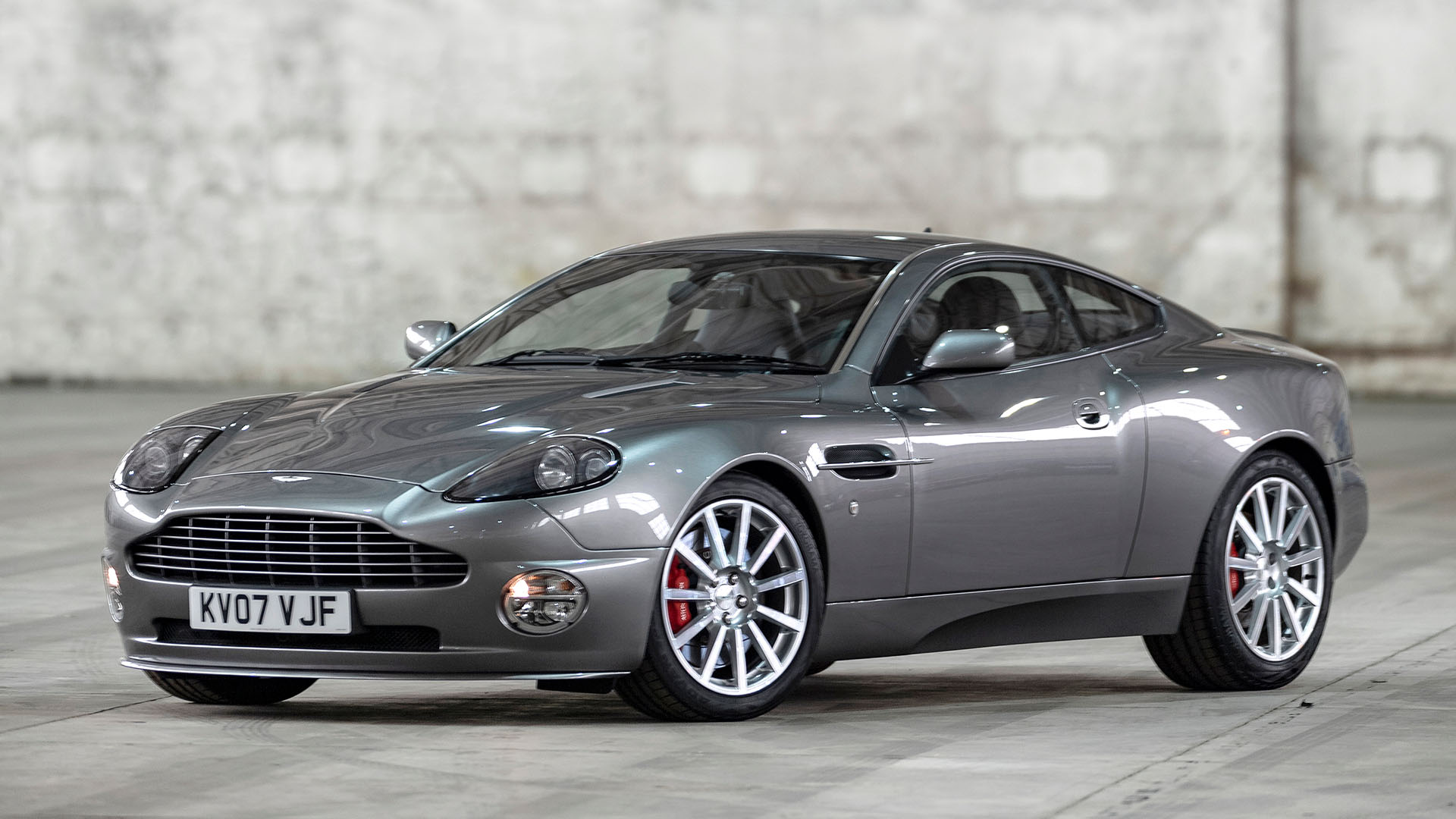 Safe to say the Aston Martin Vanquish was the top-of-the-line in 2001, the best of the best with an amazing, muscular design, Paul Spires, President of Aston Martin Works states: "The original V12 Vanquish represented an important and timely development for our marque. It was, and is, a great super GT with all the character, style, and power that is rightly expected of an Aston Martin sports car. 20 years on from that debut, the V12 Vanquish remains a proud part of the marque's heritage which we celebrate here at Newport Pagnell. It is an exceptional piece of our history, and a car that we can rightly look back on with considerable pride."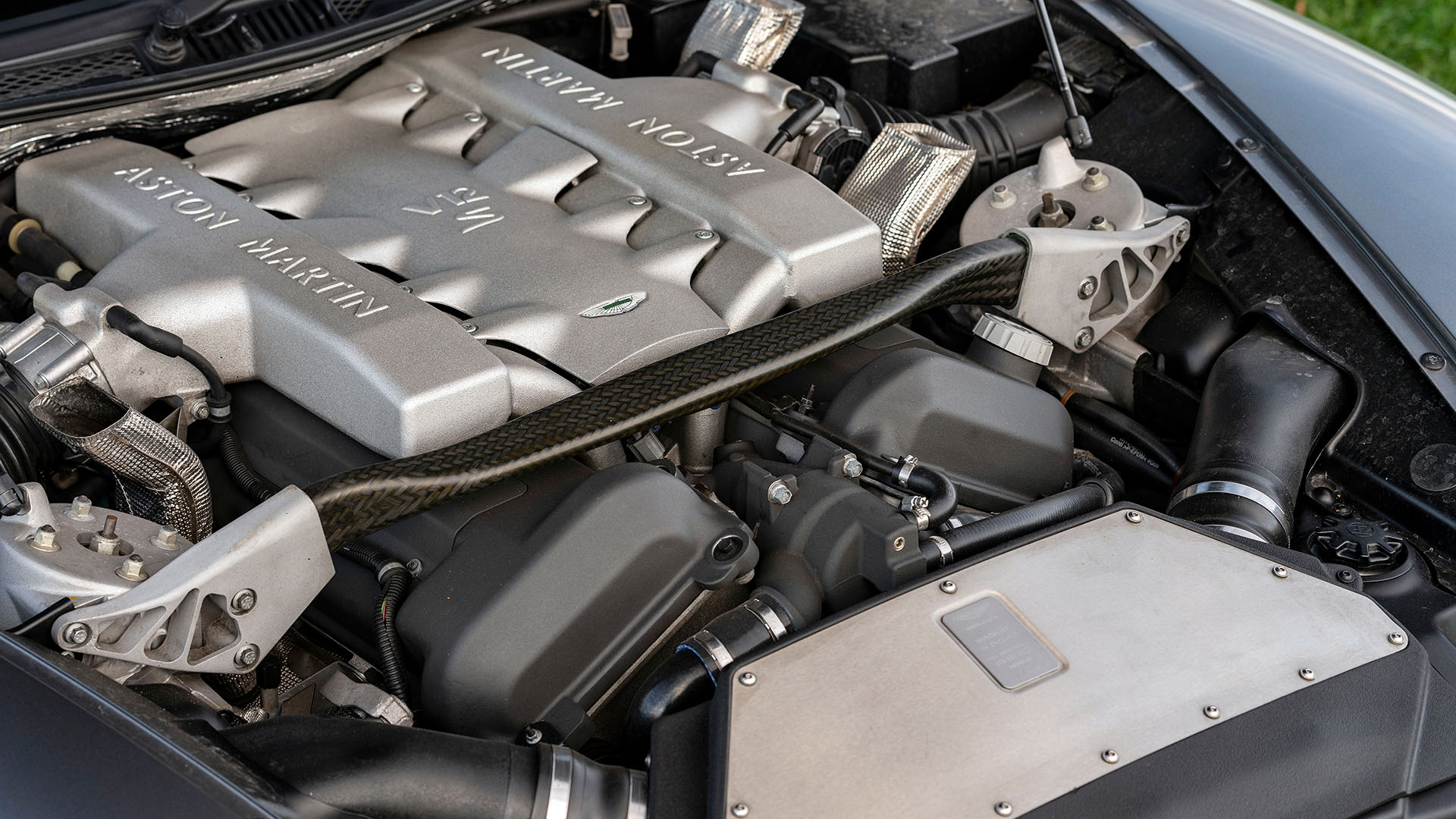 Ian Callum actually started working on the Vanquish in the mid-nineties already, at that time called the 'Project Vantage', the next-generation supercar from Aston Martin with a 6-Liter V12 engine making 460 bhp using an F1 gearbox with paddles, built on a lightweight aluminum tub wearing a composite body … all very innovative for Aston Martin at that time, the first concept of Project Vantage was shown at the 1998 Detroit Motor Show.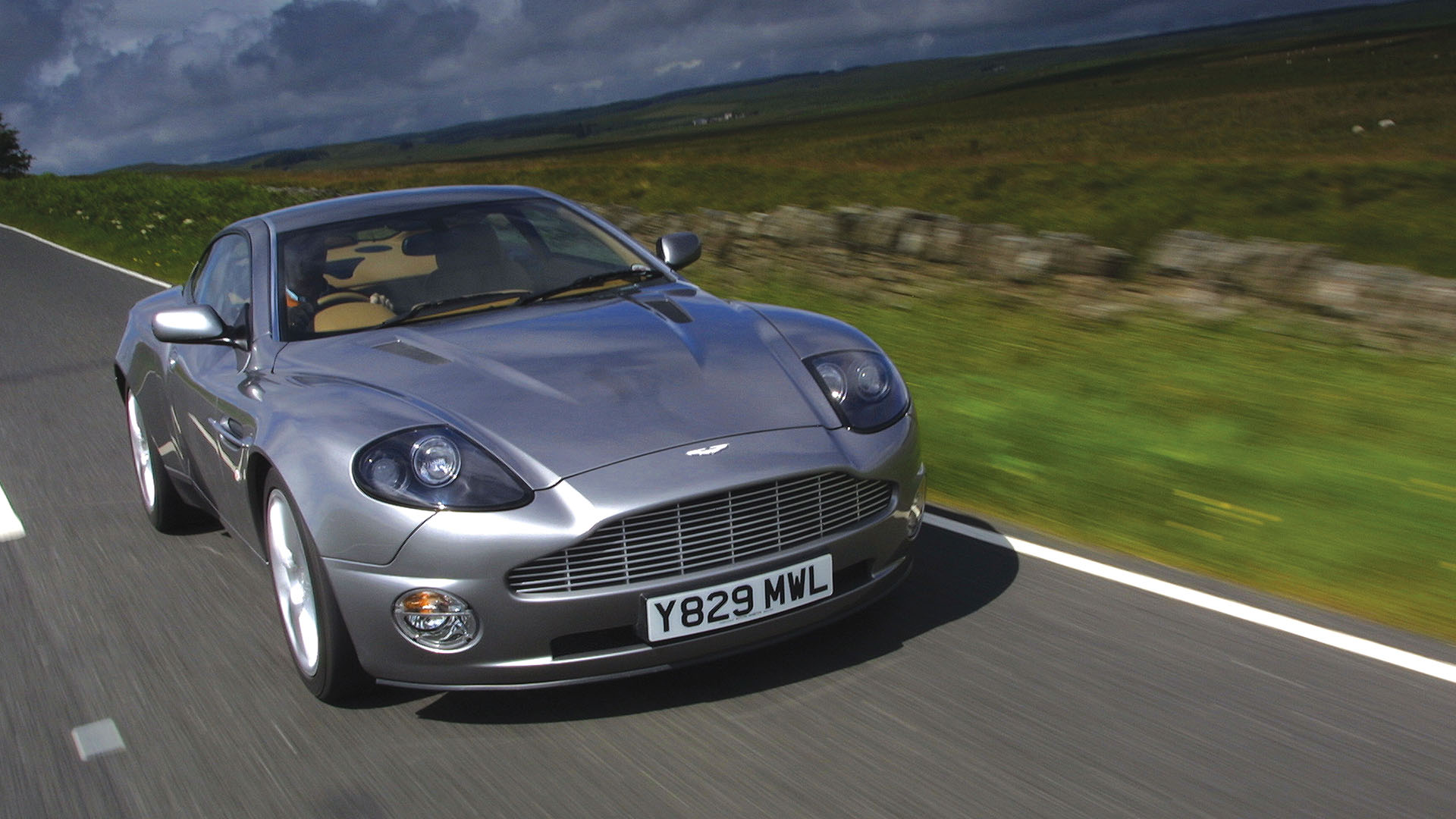 One of the requirements for the new Vanquish was the design of the front grille, it had to be immediately recognizable as an Aston Martin, and Ian Callum succeeded in this perfectly, integrating this hallmark of the brand's design language, but he added large auxiliary driving lamps on either side, while the fenders and hood boast a series of finely detailed compound curves sweeping back to the steeply raked windscreen only to continue into a low roofline that ends in a short rear section with integrated rear wing, the entire body of the Aston Martin Vanquish is made from aluminum panels.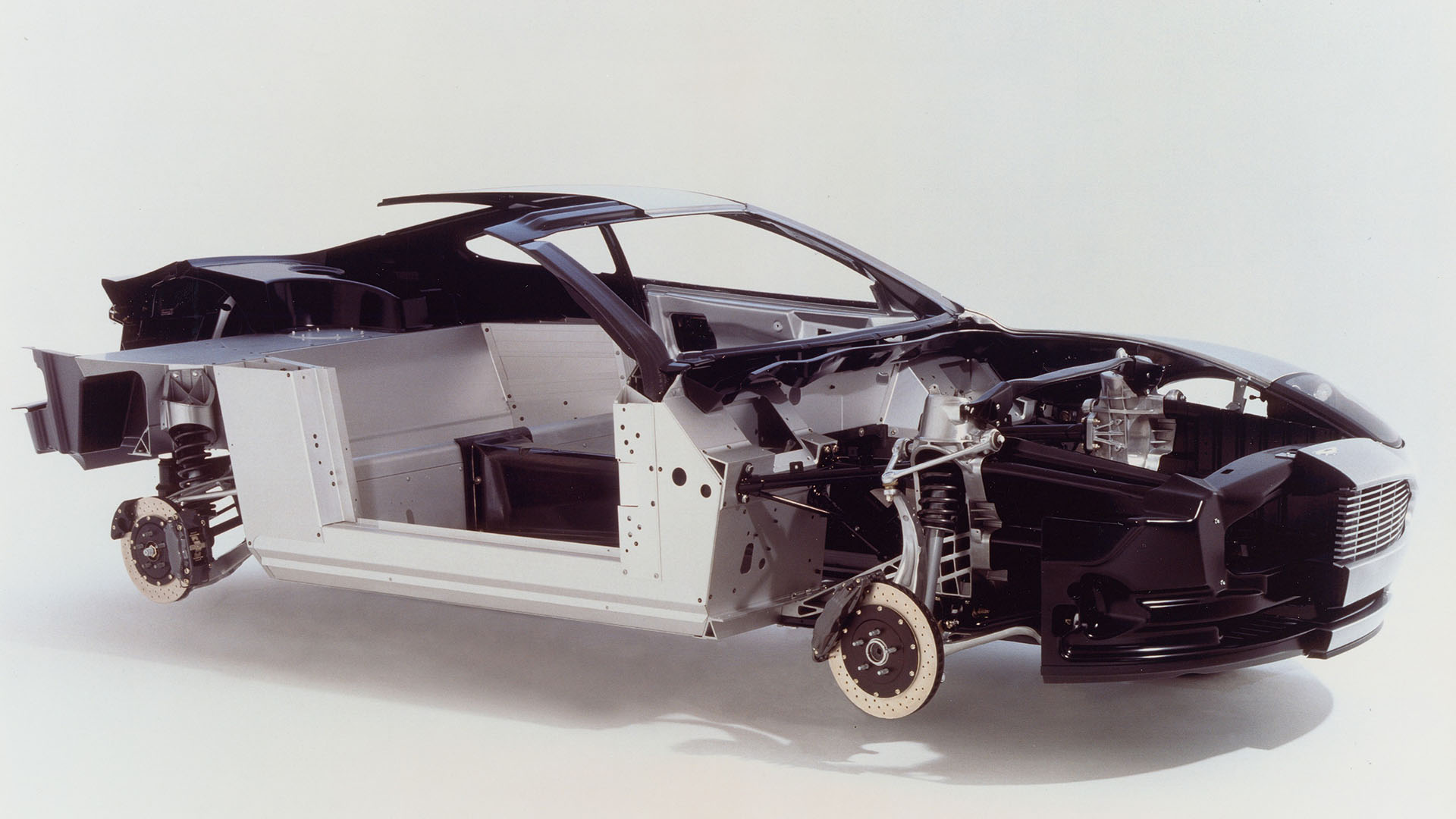 All body panels, including the roof, hood, wings, and doors were made of Super Plastic Formed pressed aluminum, after which these were individually tailored onto the central structure … by hand, at the Newport Pagnell, Buckinghamshire factory, each single Vanquish took eight weeks to build from start to finish, and while Aston Martin set out to make 300 units per year, due to high demand, they ended up building about 500 Vanquish every year, between 2001 and 2007 a total of 2,589 units were sold, which includes about 10 pre-production prototype and 1,086 units of the improved Vanquish S unveiled in 2004.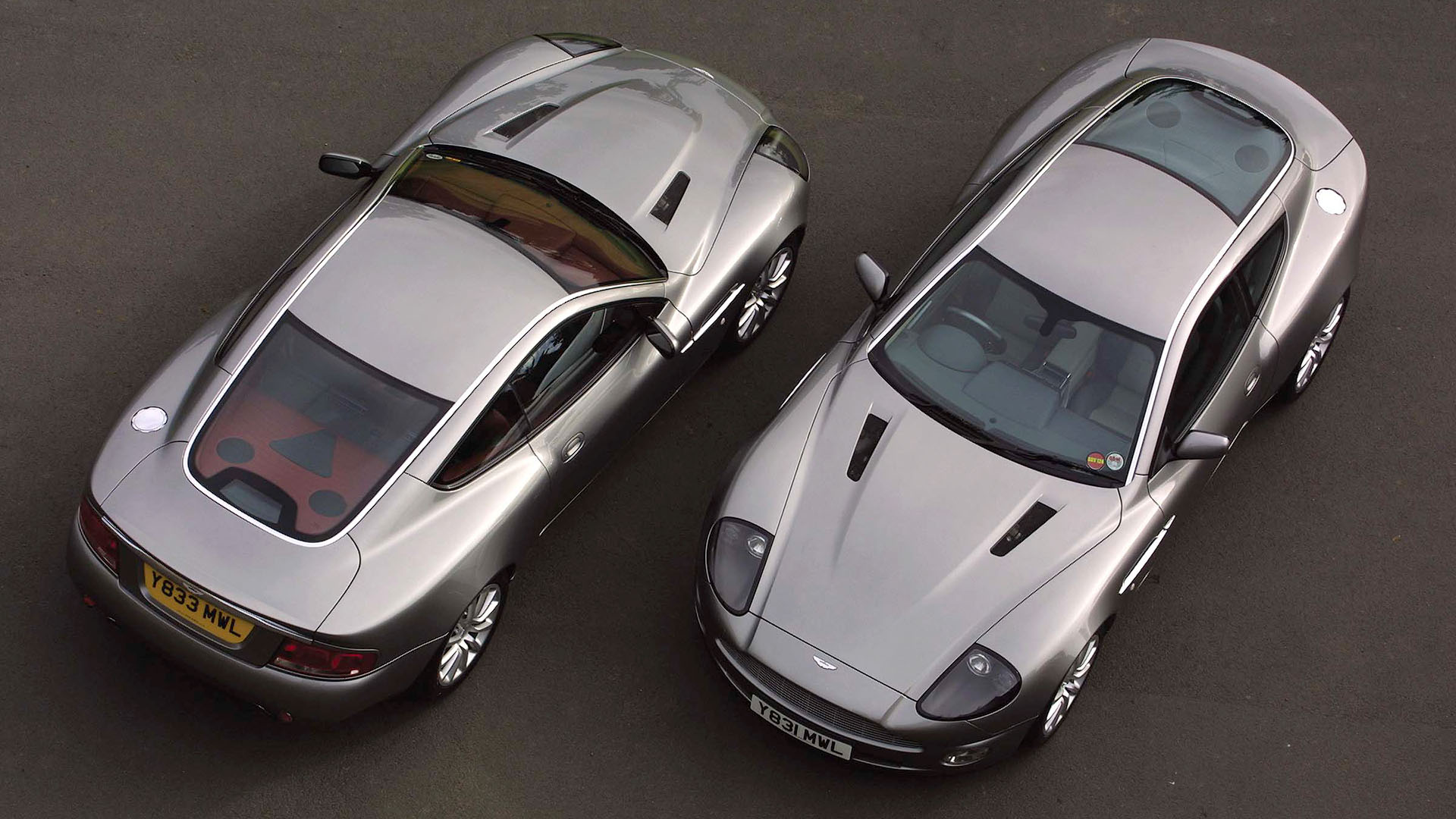 Oddly enough, you could order the Aston Martin Vanquish as a 2-seater, or as a 2+2 version, whichever version you opted for, the car would come with an automated manual gearbox, yes you are reading that correctly, the Vanquish comes with a six-speed manual gearbox, but changing gears is done with paddles fitted to the steering column, with 460 bhp and 556 Nm of torque, this 48-valve V12 put some serious strain on the gearbox, and for those that prefer a real manual shifter with a clutch pedal, Aston Martin has recently been offering a conversion package that can be obtained from the in-house heritage center or the new Aston Martin Works, to date it seems about 130 Aston Martin Vanquish have been officially converted to a fully manual transmission.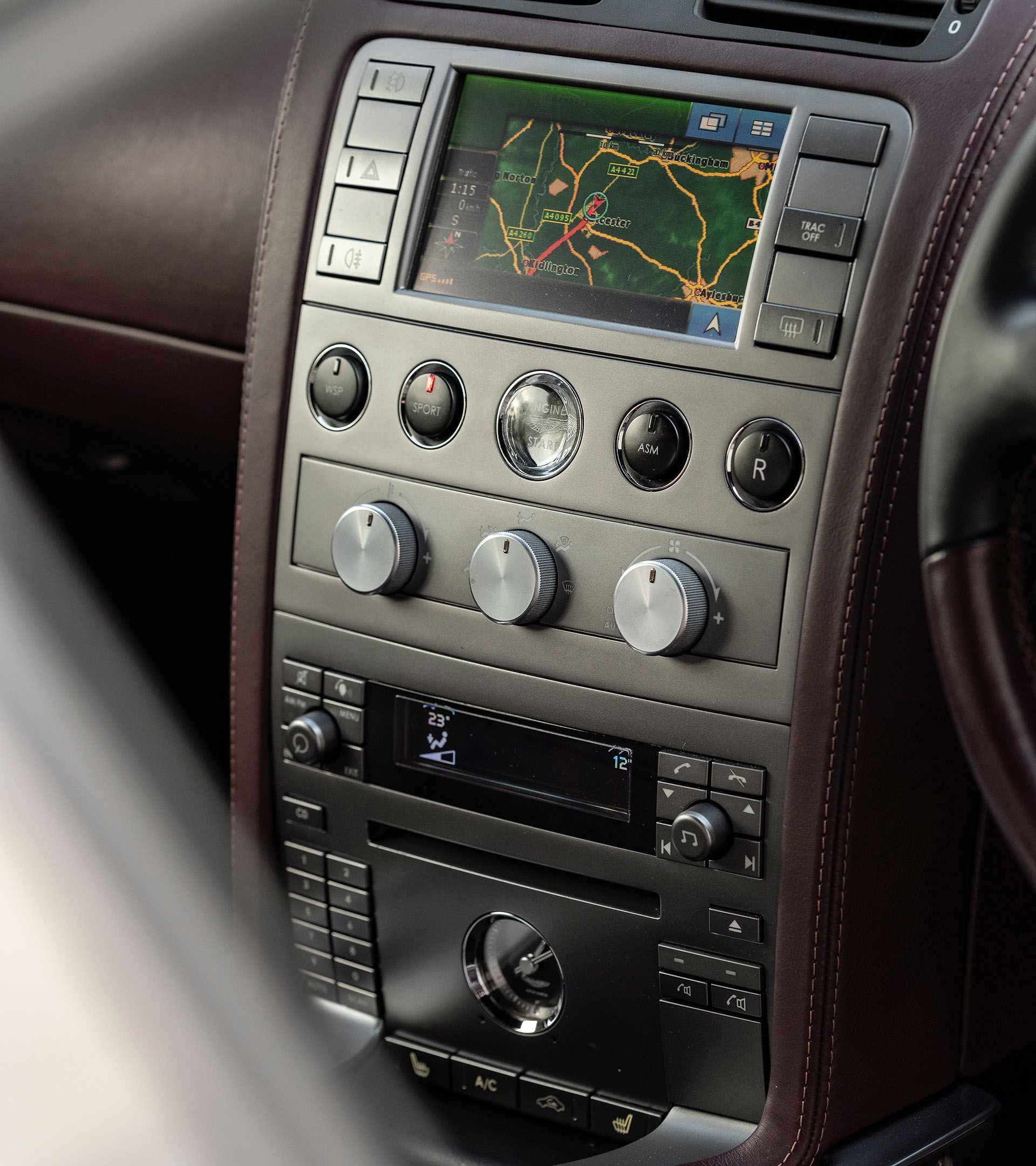 This was a heavy car, and with that much power you needed some really good tires to cope with all the force this Aston Martin could inflict on the rubber, so Yokohama was asked to develop a specific tire for the Vanquish, 255/40 ZR 19 for the front and 285/40 ZR 19 for the rear were fitted with a bespoke AML badge from Yokohama, rims were 9 inch for the front with a 10 inch width for the wider rear tires, and not only did tire pressure get measured in the Vanquish, there were even temperature sensors on the wheels.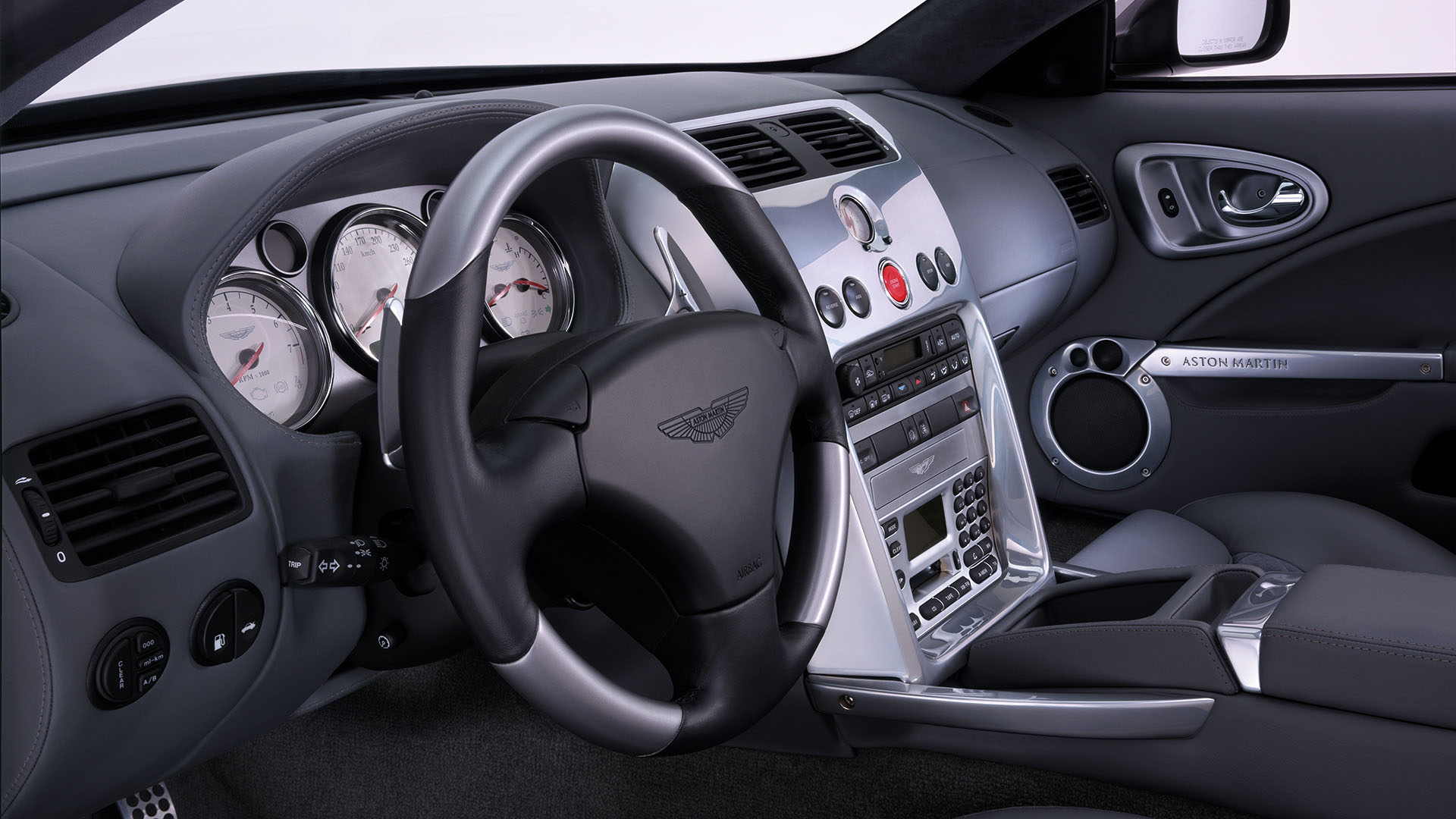 In 2004 Aston Martin launched the Vanquish S, the fastest production model ever, the S could go over 200 mph (321 km/h) by increasing the power output from the 6-Liter V12 to 520 hp, recognizable by the modified front grille, an aerodynamic front splitter, and a modified rear spoiler, to make sure the ride was still comfortable enough, but sporty at the same time, Aston Martin fitted stiffer springs and revised the steering geometry, six-piston brakes became larger to ensure this latest Aston Martin could stop in a hurry when needed.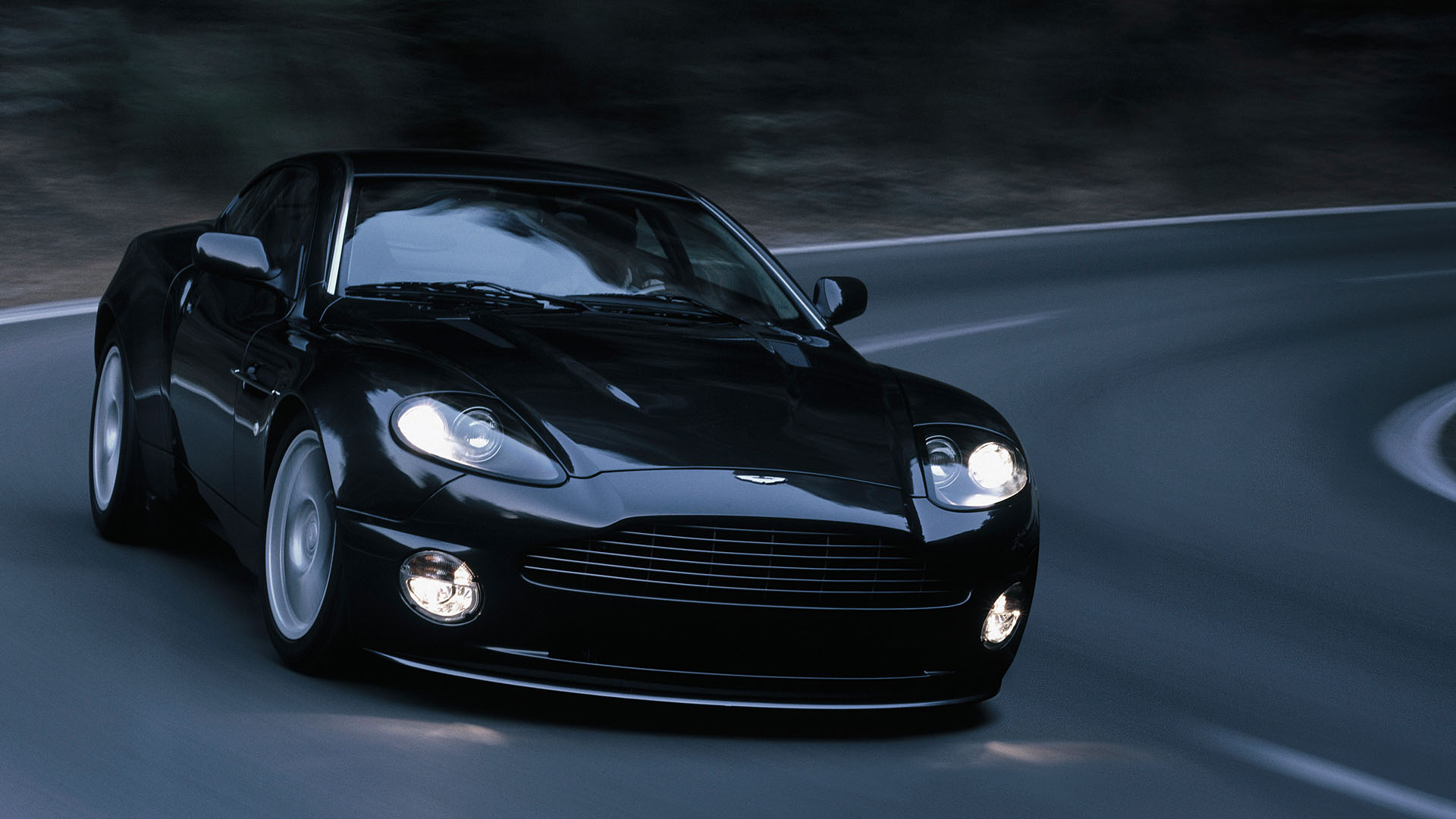 In early 2007 Aston Martin announced there would be no more new cars built at the Newport Pagnell factory, as a celebration of this end of an era they created the limited edition V12 Vanquish S Ultimate, only 40 were made, the last 40 cars built at Newport Pagnell, and all of them were finished in 'Ultimate Black', a bespoke color for this model, with a semi-aniline leather interior, coarse stitching, a leather headliner and black chrome interior finishes.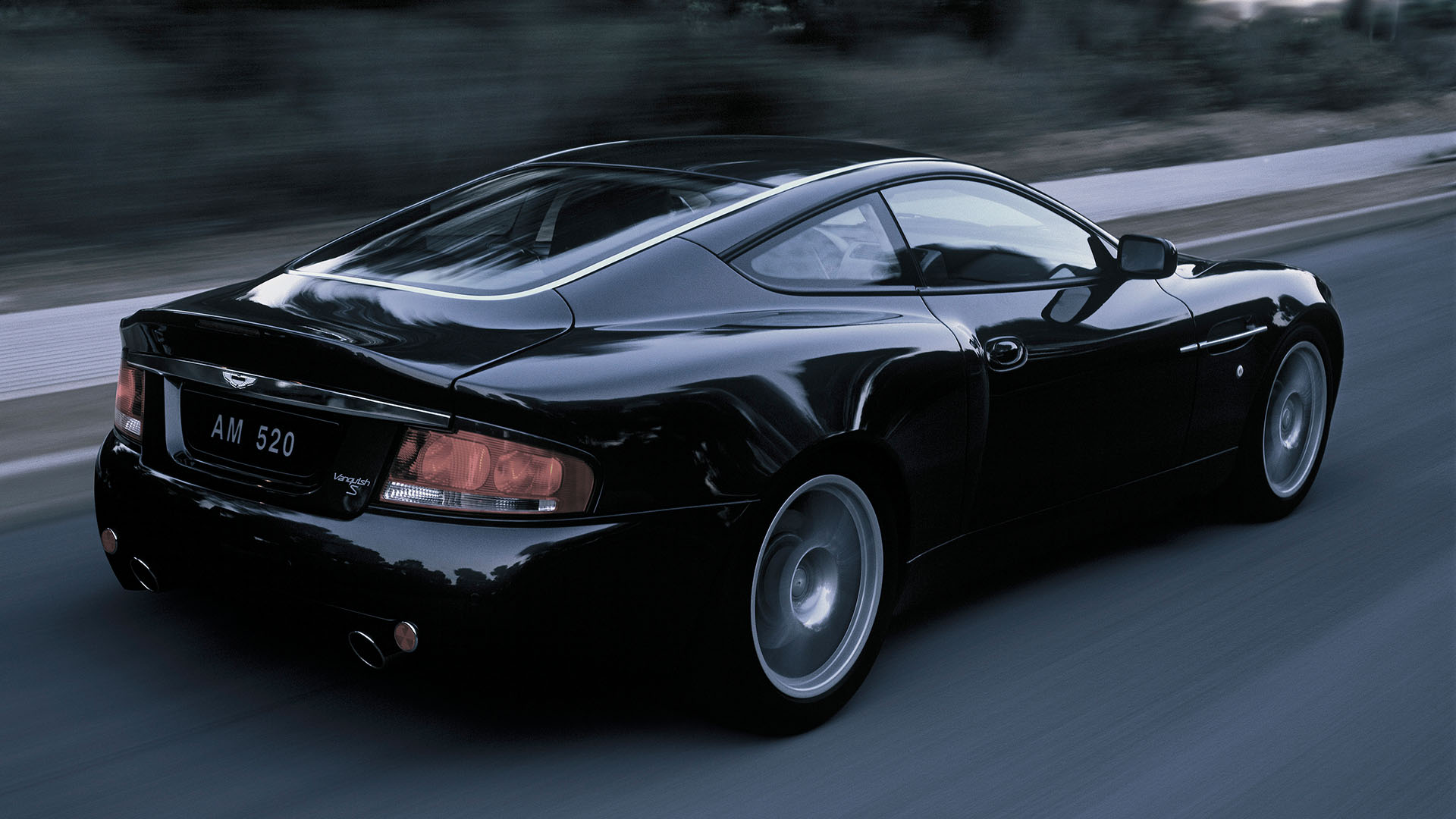 Each of these 40 Ultimate editions received a special sill plaque, but next to these European Ultimate models in black, Aston Martin also built a very small number of white cars for customers in the Middle East, today these are considered to be the ultimate collector's item and will demand a premium over the earlier cars.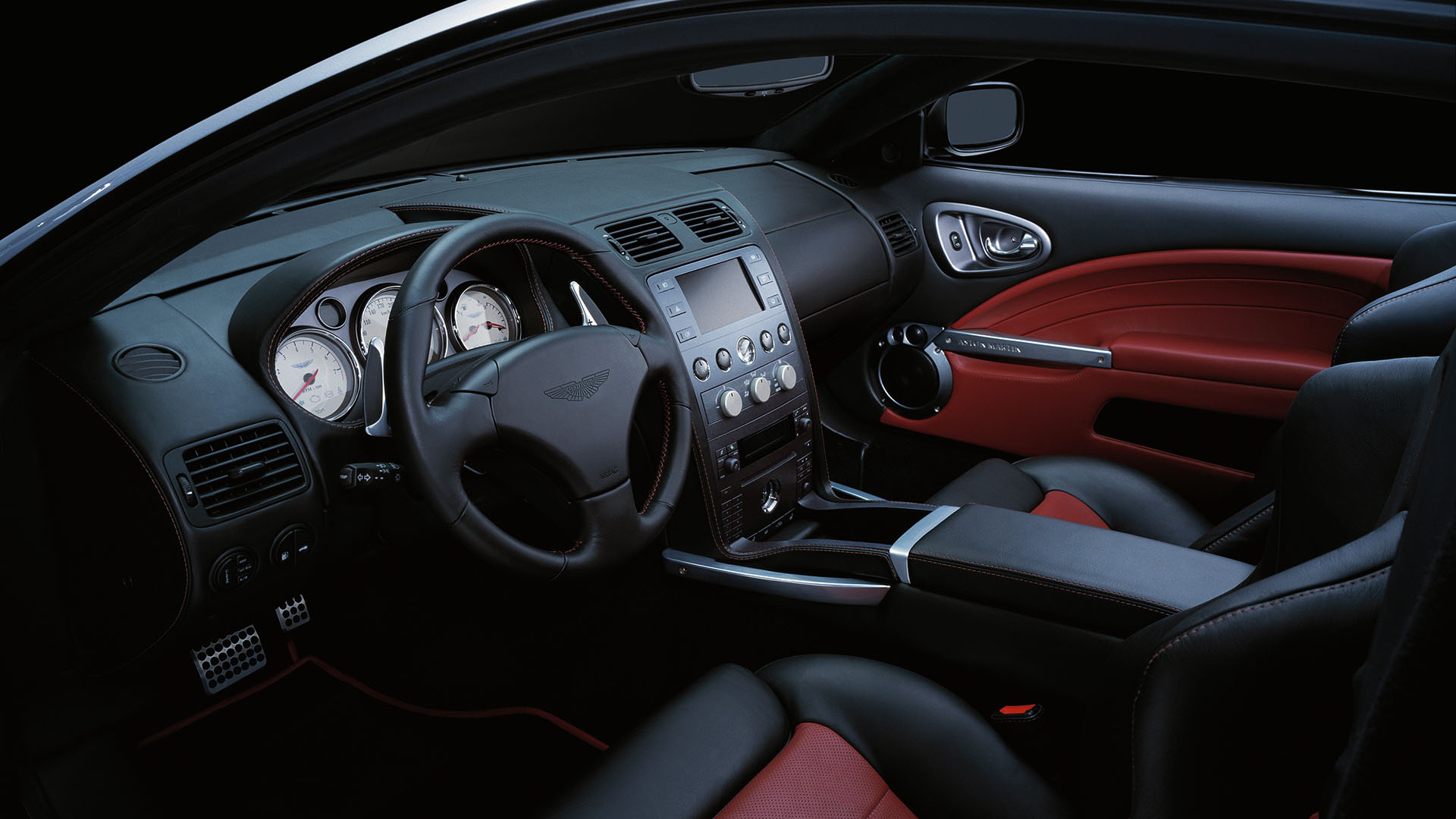 In 2007 the Aston Martin Vanquish was succeeded by the stunning DBS V12, a second-generation Aston Martin Vanquish would be unveiled in 2012, this time both as a coupe and as a convertible, with even more power, but we still love the original V12 Vanquish from 2001, heck, it was a Bond car, how can you beat that?