As a family man you'll need a big car for the school run and those groceries over the weekend … a Lamborghini Urus might not fit into the budget and an Audi RSQ8 isn't what you're looking for … in that case another option from the Audi stable might be just what you need, the $85,000 Audi SQ7.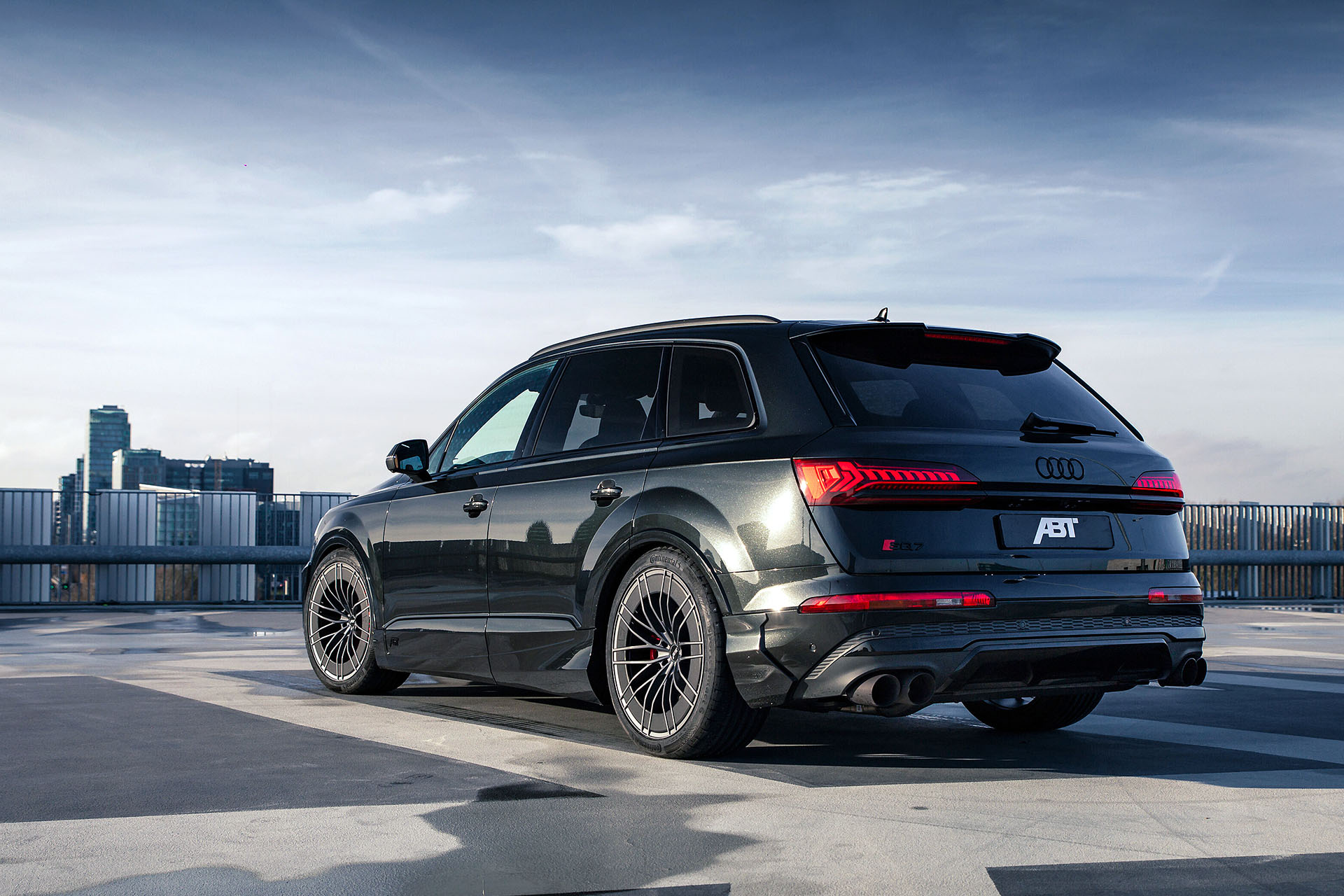 Considered a mid-size SUV in the United States, over in Europe this is a large car, nonetheless with 500 hp from a V8 engine, this 2.3-tonne beast still takes only 4.1 seconds to reach 100 km/h from a standstill … something a base model Porsche 911 barely manages too.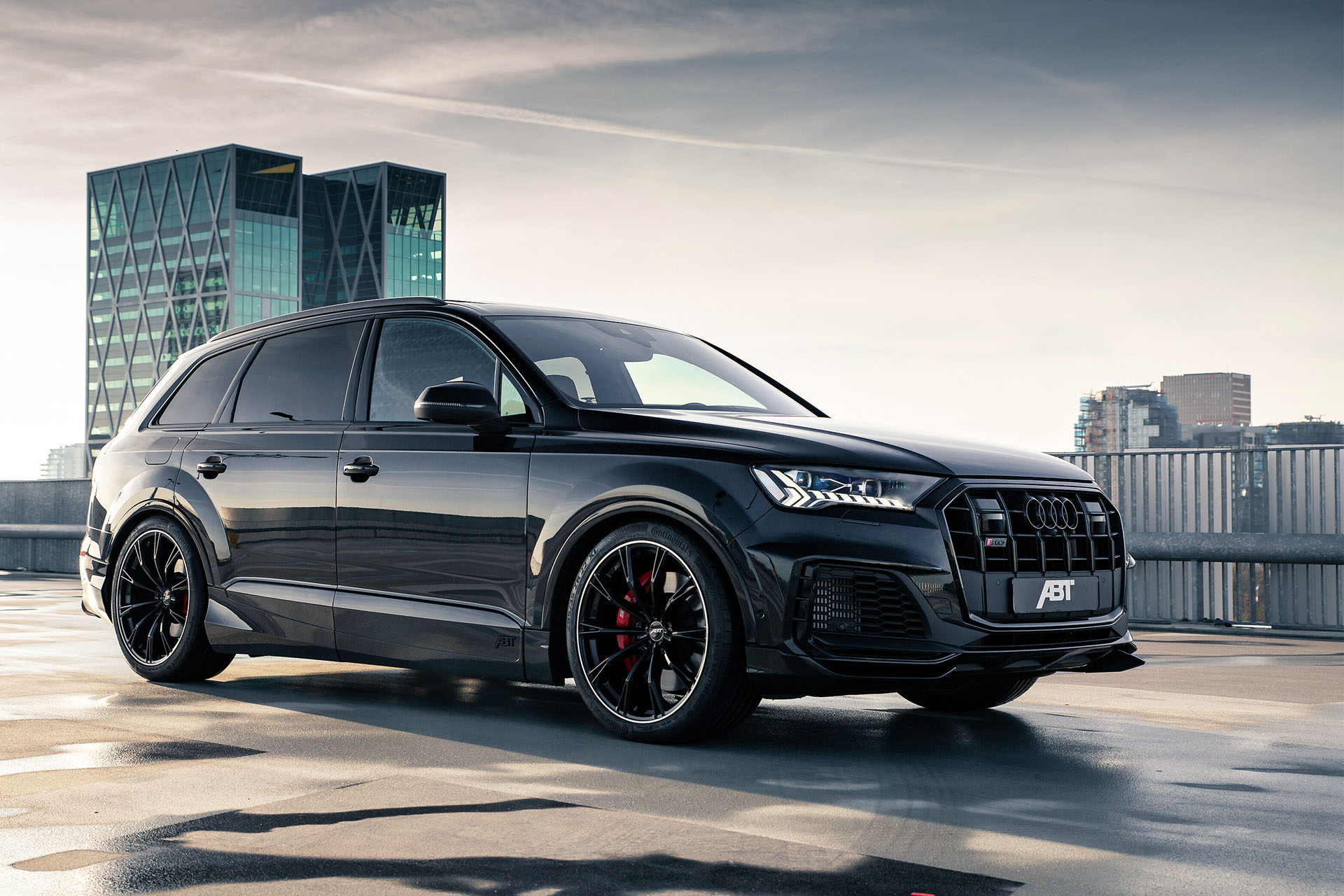 But a nicely optioned factory spec Audi SQ7 might just be too easy for some customers, in that case ABT can help you out, they are still developing a custom ECU tune to pull more power from the V8 engine, but for now you can already make your Audi SQ7 look more aggressive with a stylish wide-body kit from this German tuner.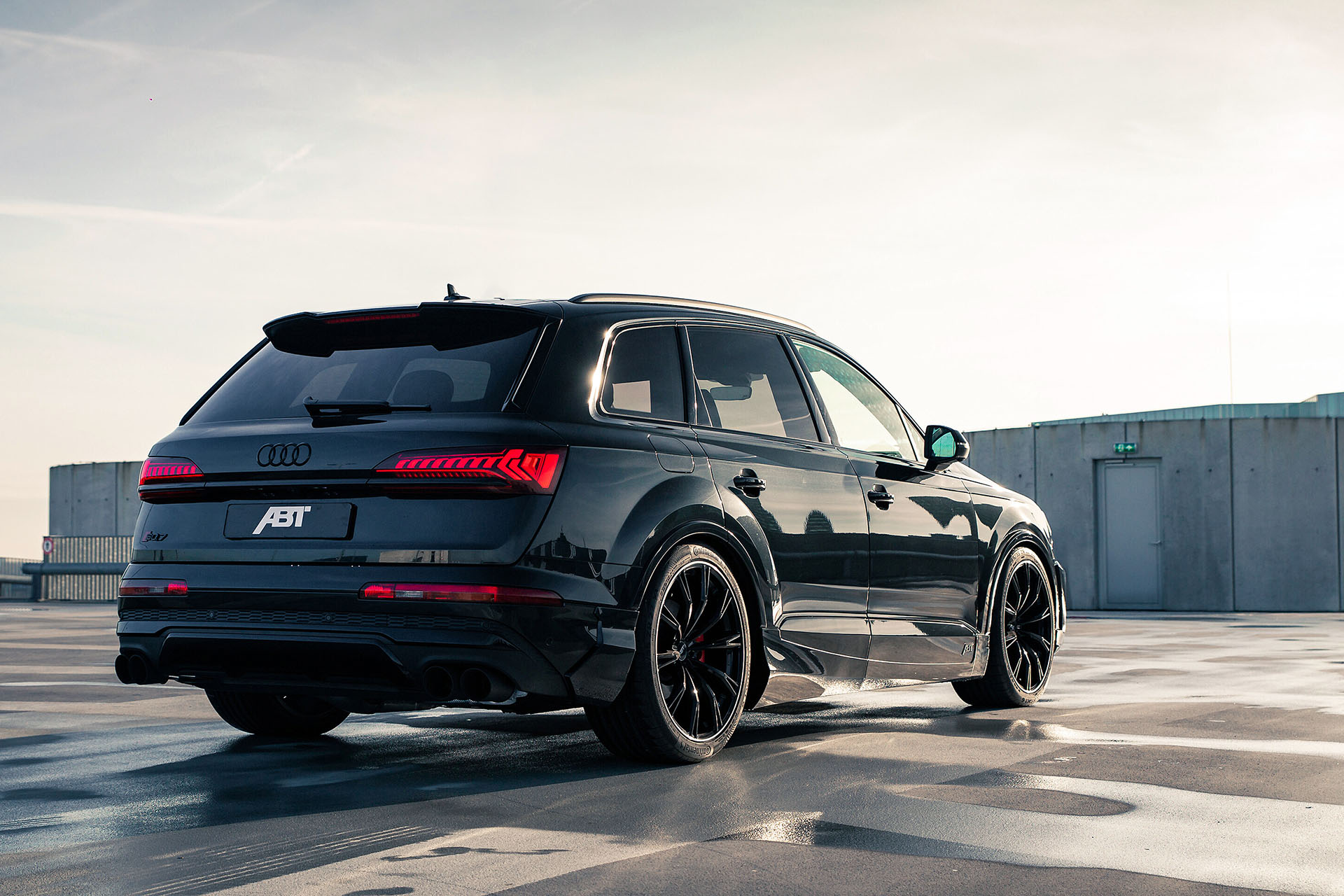 Abt is the world's largest automotive aftermarket and performance parts specialist for Audi and VW, and they offer a new, aggressively designed front bumper add-on, wider wheel arch extensions, side sills, a rear diffuser fin and a set of massive tailpipe covers to fit over the standard ones.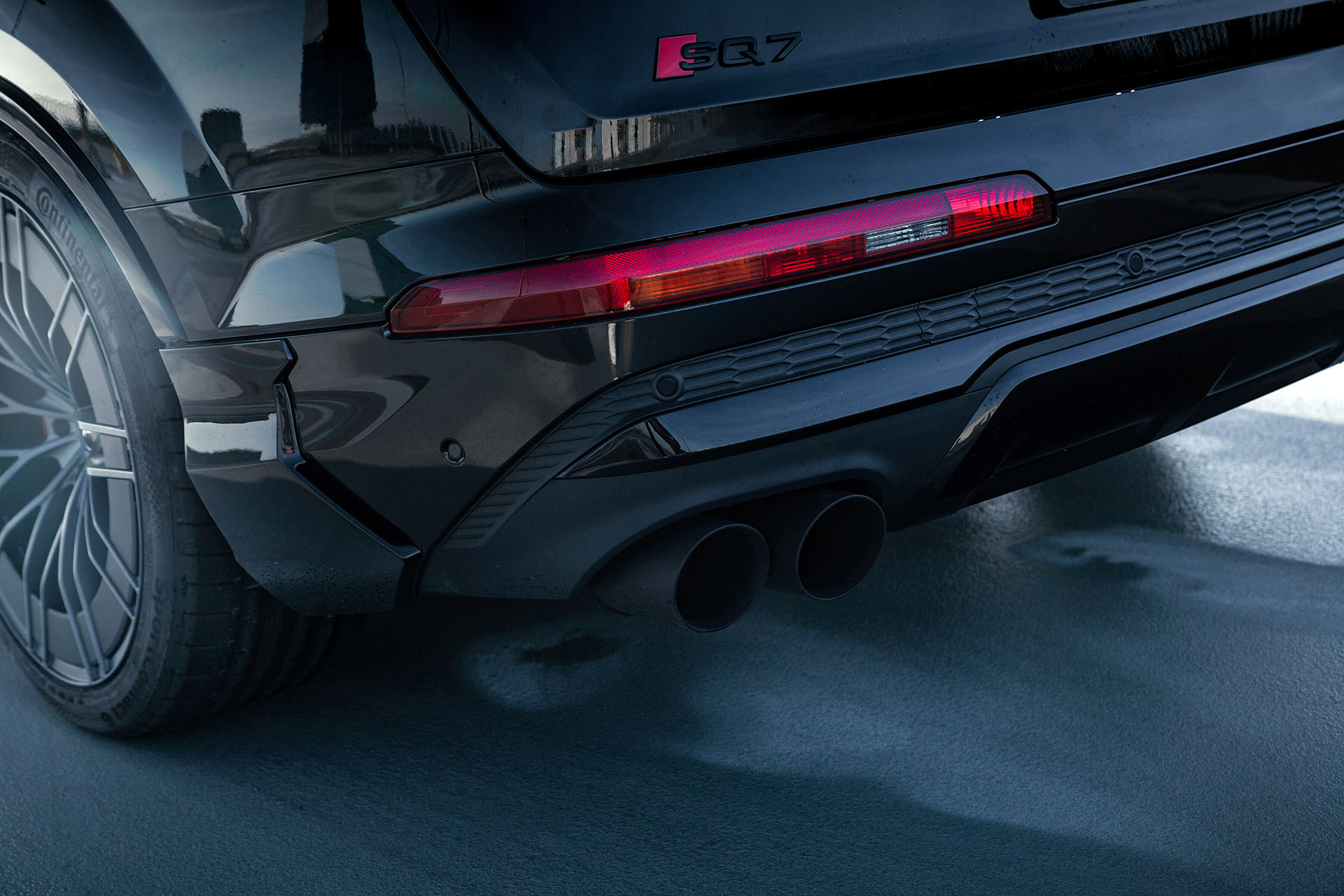 If you're not into wide body kits, you can also order the 'narrow' version that doesn't include the fender flares. Additional options are possible in the form of a rear wing or fender inserts in either ABS or carbon fiber.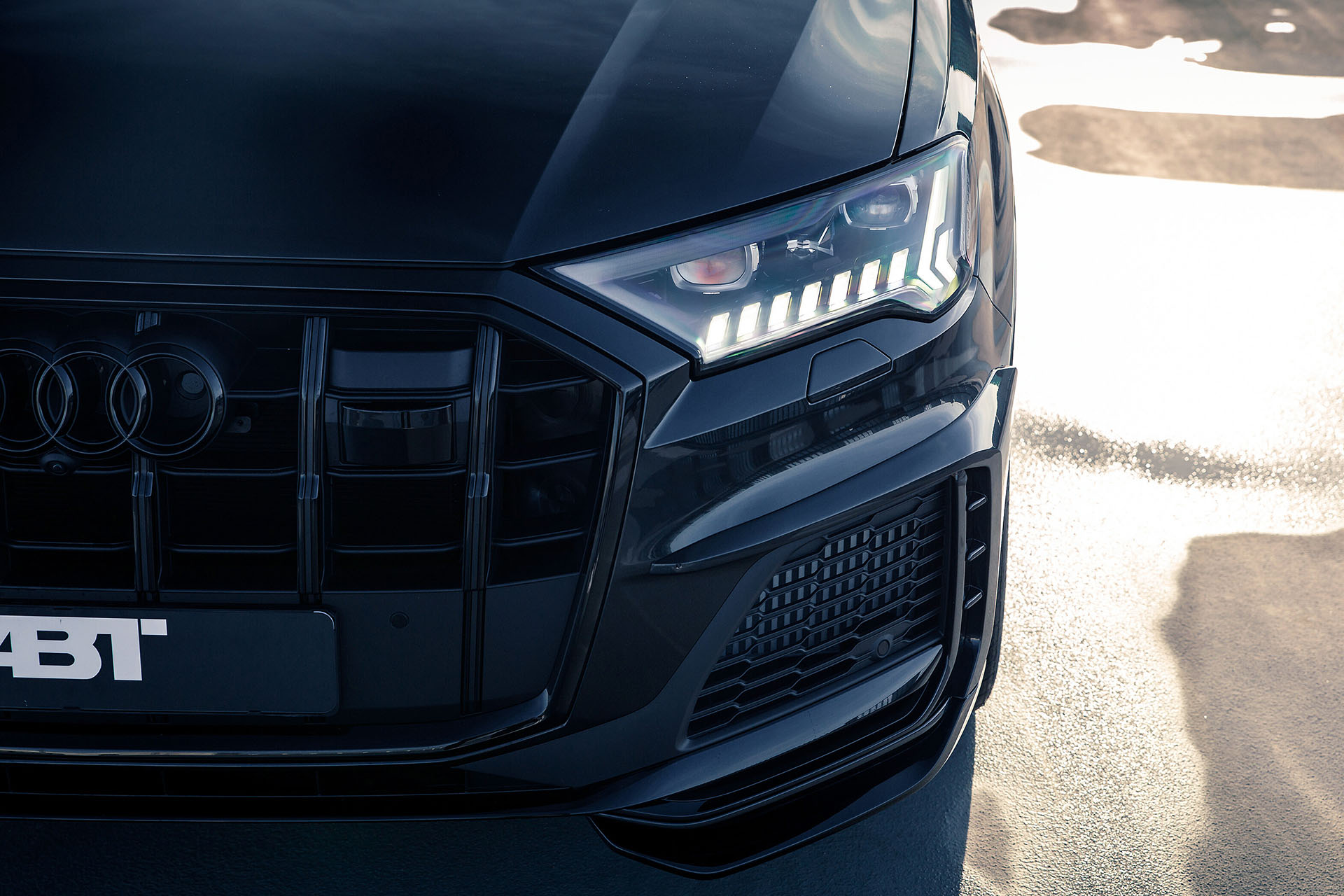 The Audi SQ7 can already come with large 21-inch wheels from the factory, but we wouldn't be talking about ABT if they didn't offer bigger, 22-inch replacement units for their customer, a choice between the ABT Sport GR, the ABT HR Aero, or the impressive flow-forming ABT High PerformanceHR-F.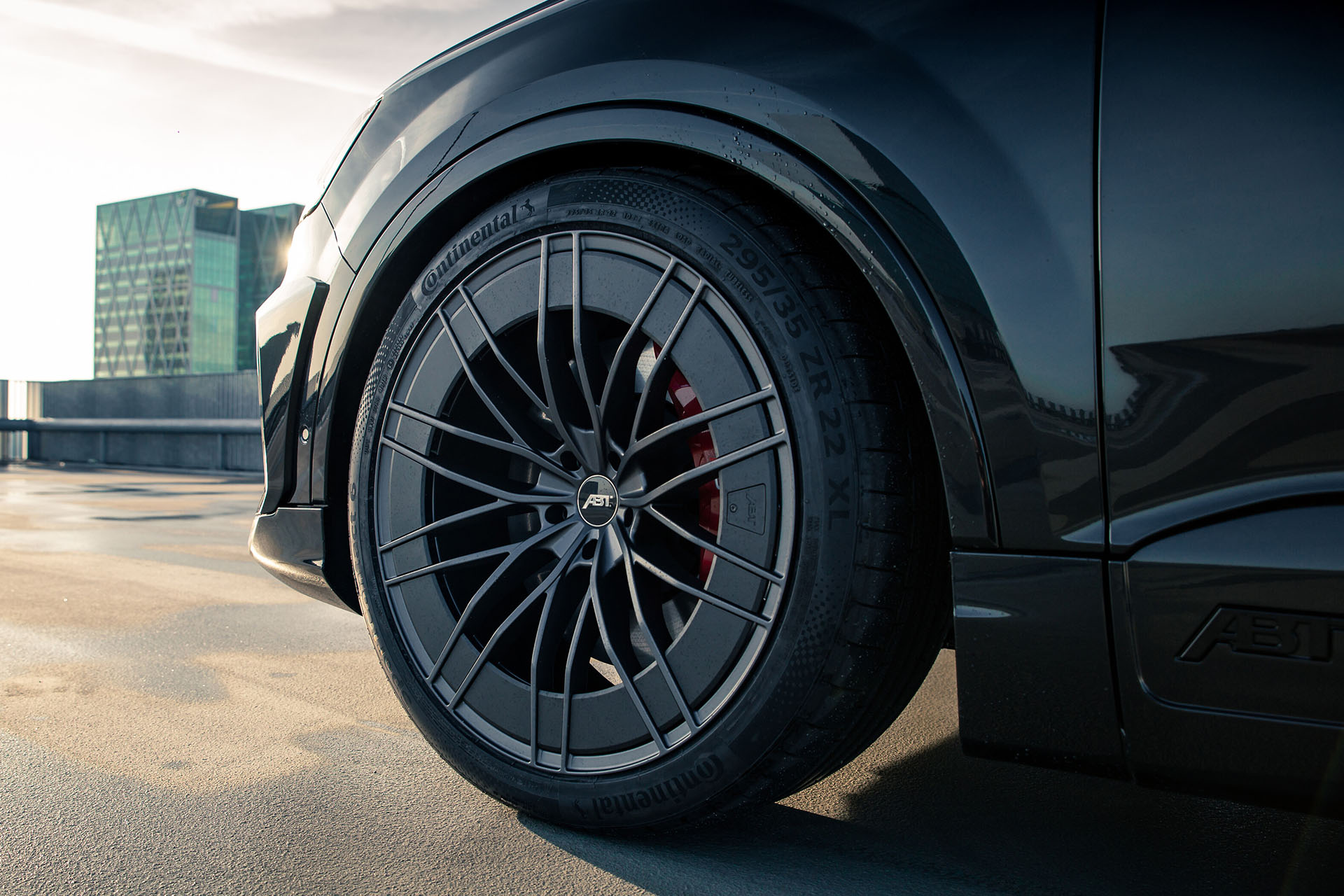 Additional touches of carbon fiber can be added to the interior while some illuminated ABT logo can be fitted for that 'personal' touch to your very own ABT SQ7 SUV, I'm sure this will make dropping of the kids at school a lot more interesting …