Renowned German tuner ABT has already created a special version of the Audi RSQ8 SUV, but that was their ABT RSQ8-R, but that car was created to celebrate their 125th anniversary, so only 125 units of the RSQ8-R were built, if you are looking for the next best thing, at a considerably lower cost, ABT now also offers their magic on the Audi SQ8 version.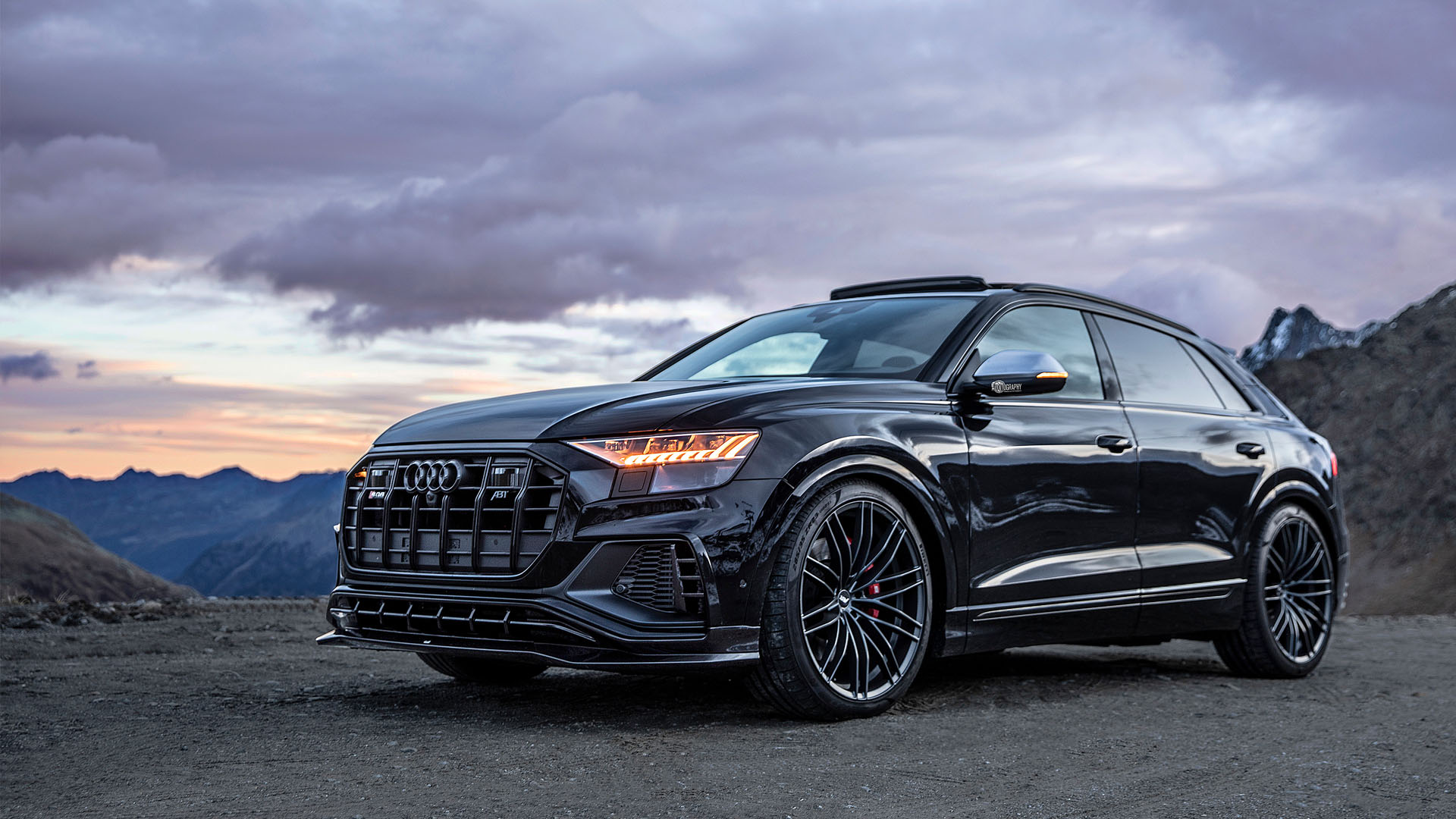 The Audi RSQ8 comes from the factory with 600 hp and an electronically limited top speed of 250 km/h, if you opt for the less costly AUDI SQ8 and have it modified by ABT you'll end up with a 650 hp Sports SUV that will go up to 270 km/h … the ABT SQ8 as a complete car can be yours for €130,795 including VAT.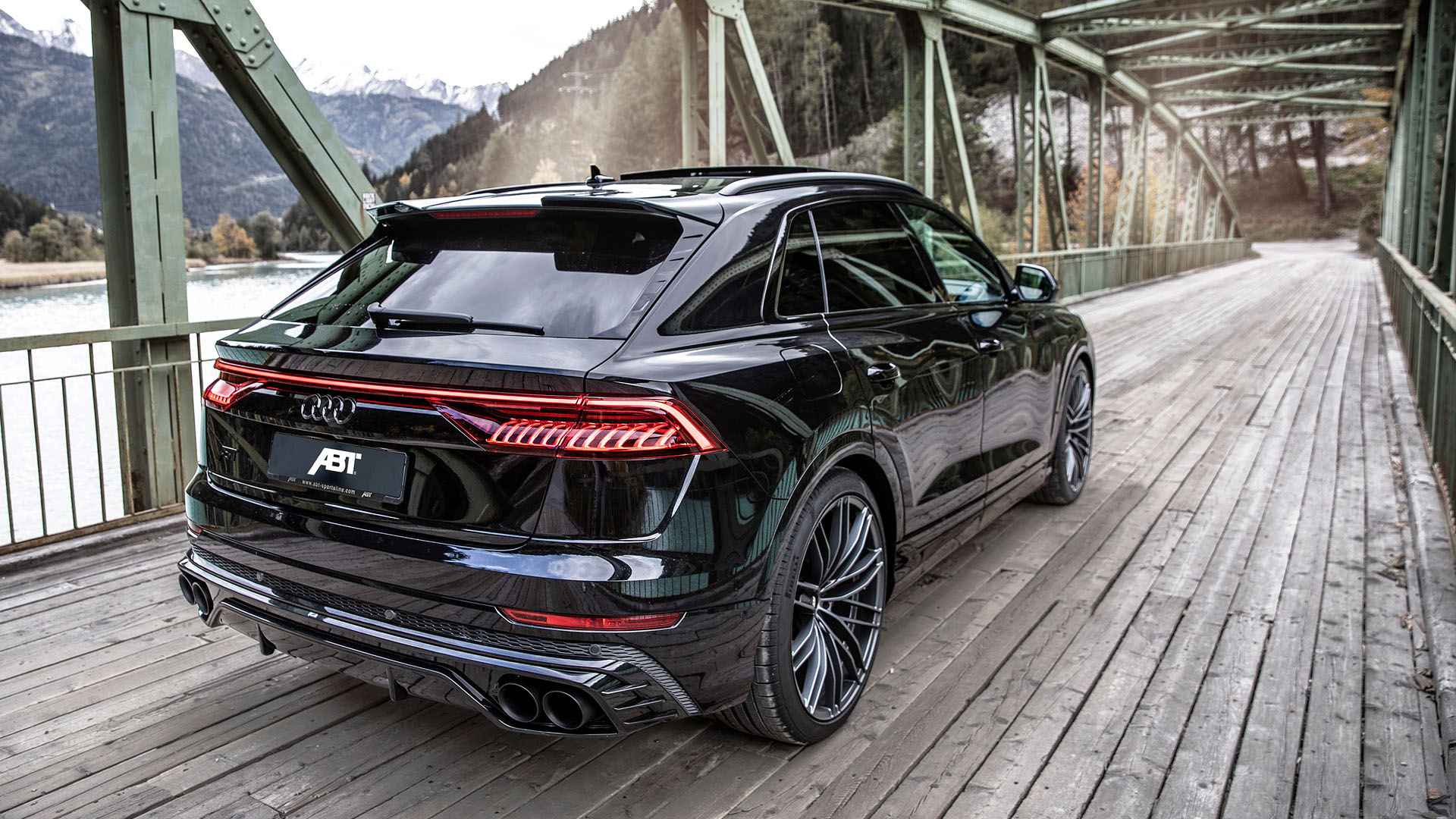 If you already own an Audi SQ8 and would like to get the 4-liter V8 bi-turbo petrol engine boosted from the factory original 507 hp (which isn't bad already) to the ABT SQ8's 650 hp thanks to the ABT Power S performance upgrade, add the stunning GR23 wheels and that impressive looking aero package … you'll have to leave €22,900 in Kempten, Germany, and that's without the €3,445 cost for installation and paint matching to the rest of the body.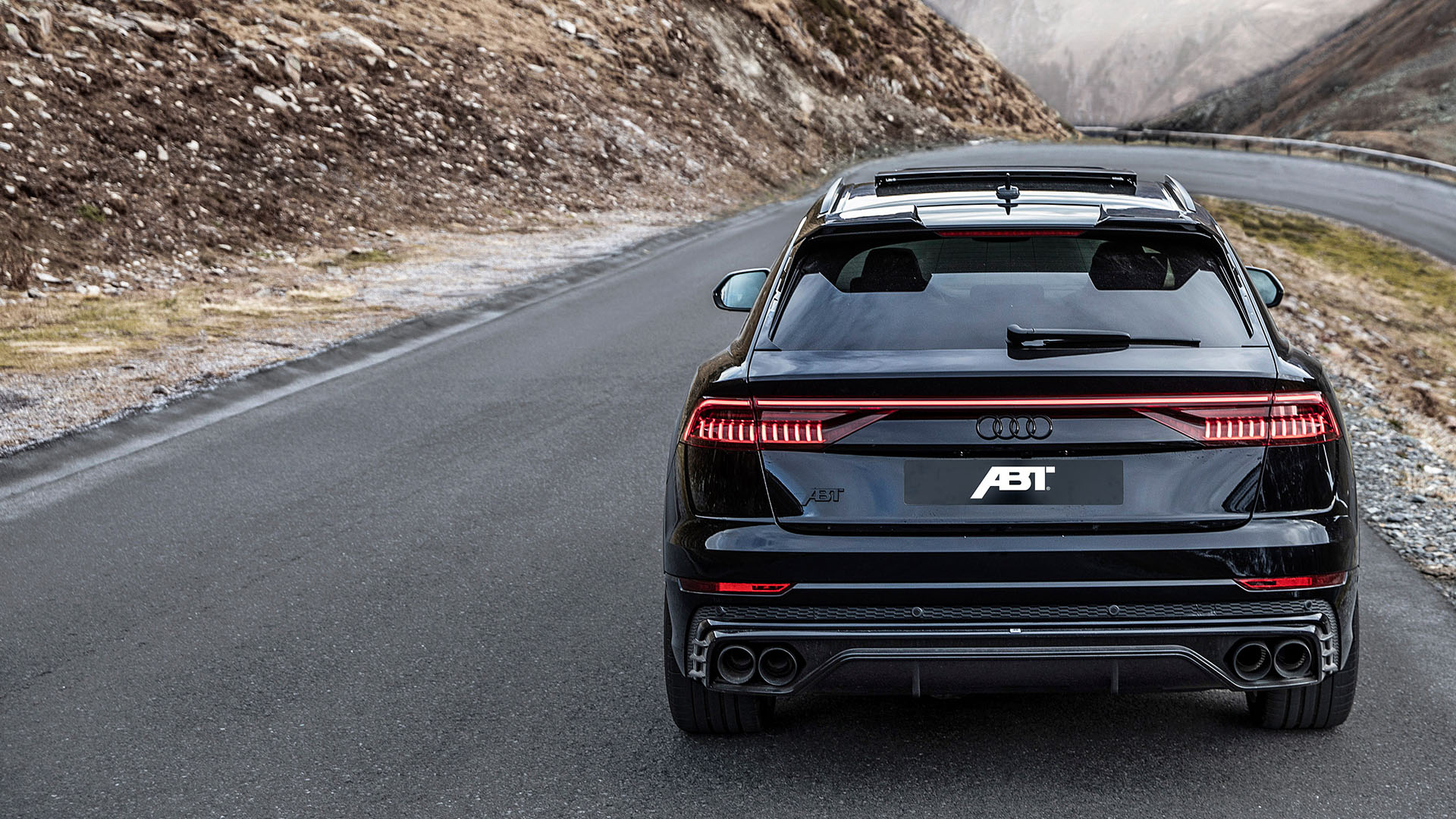 The massive wheels are available in either satin, matt, or glossy black, all in 23-inch size, but I'm sure you will be able to convince ABT to paint these wheels in other shades too. The Aero Package is a front bumper add-on part, a rear diffuser, and a rear wing … there doesn't seem to be a set of side skirts in this kit, however, but if you would like to get a bespoke interior inside your Sport SUV ABT SQ8, that is also an option, just get in touch with ABT and I'm sure you'll be able to figure something out with their artisans.