Perhaps you haven't heard about Arden Automobilbau GmbH before, or you might have, but it's been a while … let me get you back up to speed, Arden Automobilbau GmbH is located in Krefeld, Germany, and they specialize in world-class tuning, premium refinement and tailored conversions for a wide range of Jaguar, Range Rover, Bentley, and Mini Cooper models, and they've been doing this for some time now, the company was founded in 1972 … they will be celebrating their 50th anniversary next year.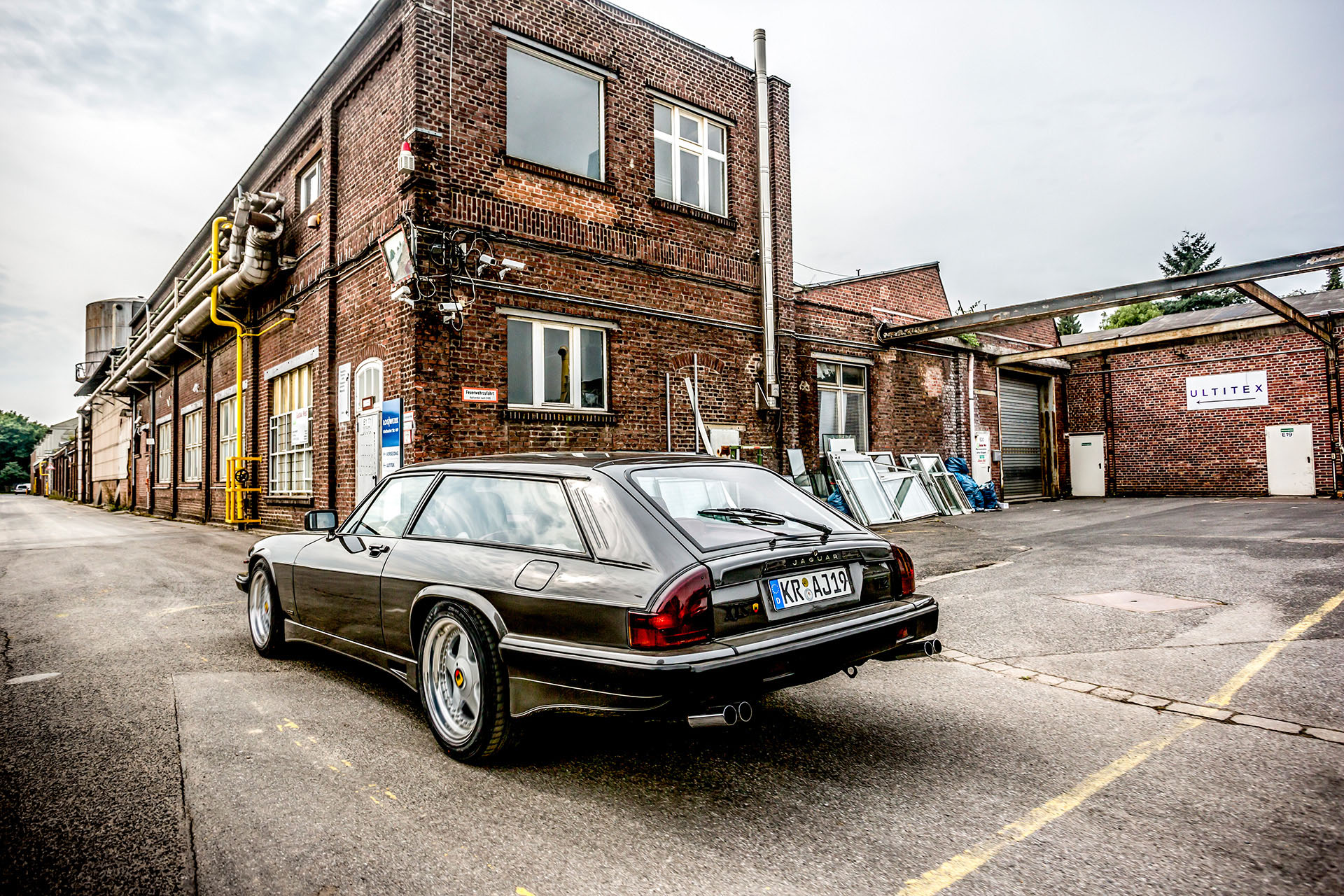 Another question, do you remember the Jaguar XJS, that stylish coupe or convertible made between 1975 and 1996, with a 21-year production span I guess you must have heard about it … did you know there was an 'estate' version too? Not made by Jaguar, however, but Arden did a complete conversion with their AJ3 Station Car, complete with period-correct Recaro seats upholstered in bright red leather … and they specifically didn't call it a 'Shooting Brake' like some other builders.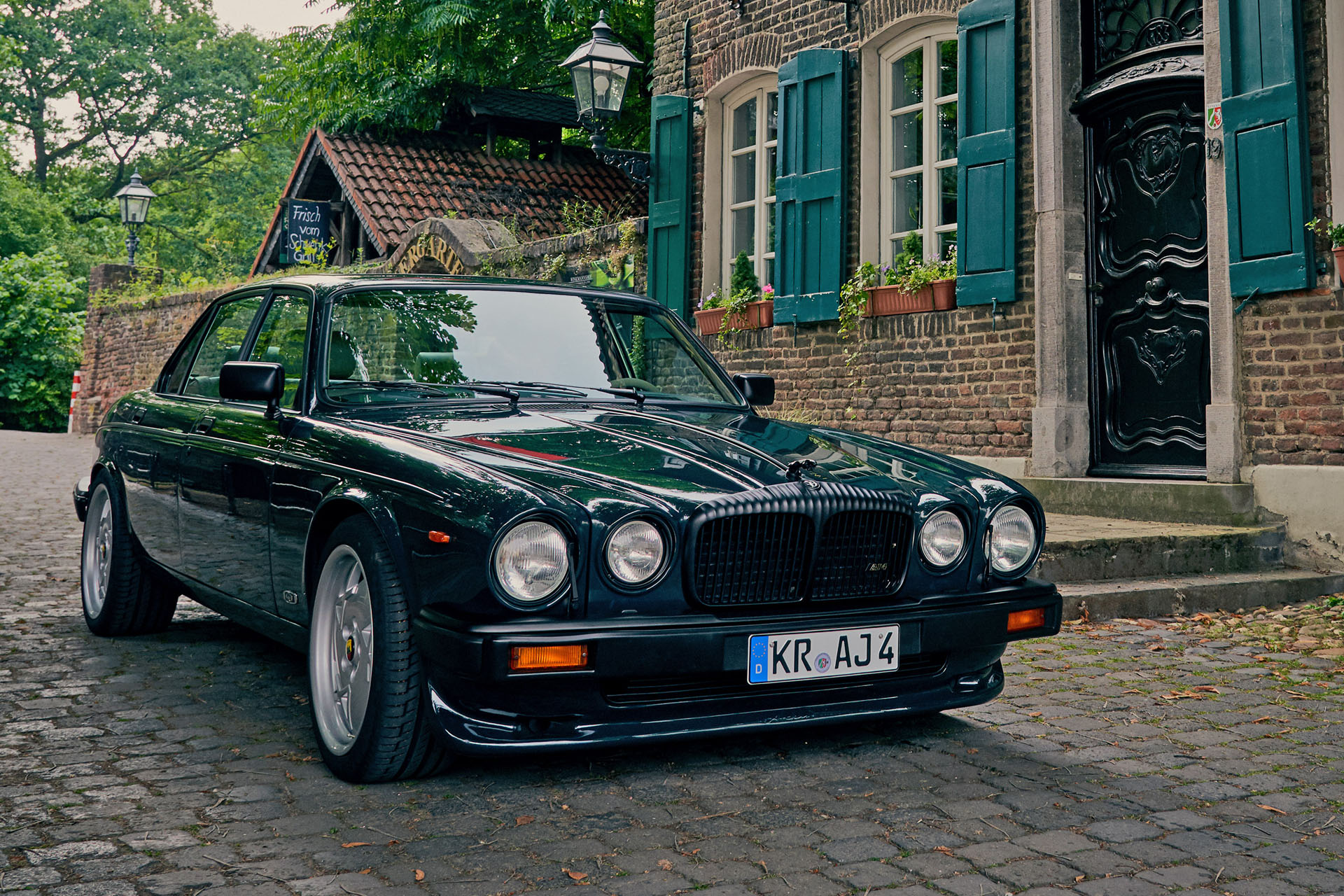 And in case you are wondering, there is also an Arden AJ4, based on the classic Jaguar XJ naturally, these are the classic models from Jaguar, but I bring them up to get you into the 'Arden World' of Jaguar tuning to prepare you for their very impressive AJ23 SVR model …
Arden Automobilbau GmbH has come a long way since those classic Jaguar kits, and now they have some rather aggressive styling for the current Jaguar F-Type model, which in the Arden world is called the AJ23 SVR and it's finished in a very intimidating black paint with many of the Arden aero parts complementing that menacing shade with clear carbon fiber.
Note that the Arden AJ23 SVR is still based on the pre-2021 edition of the Jaguar F-type, the pre-facelift model that was replaced in December 2019, and while you can order a 2021 Jaguar F-Type R right now, there isn't a new SVR available yet as far as we know, which is why we still talk about the Arden AJ23 SVR, getting a second-hand 2019 F-Type SVR might still be a great idea, adding this Arden aero kit to it might be an even better idea.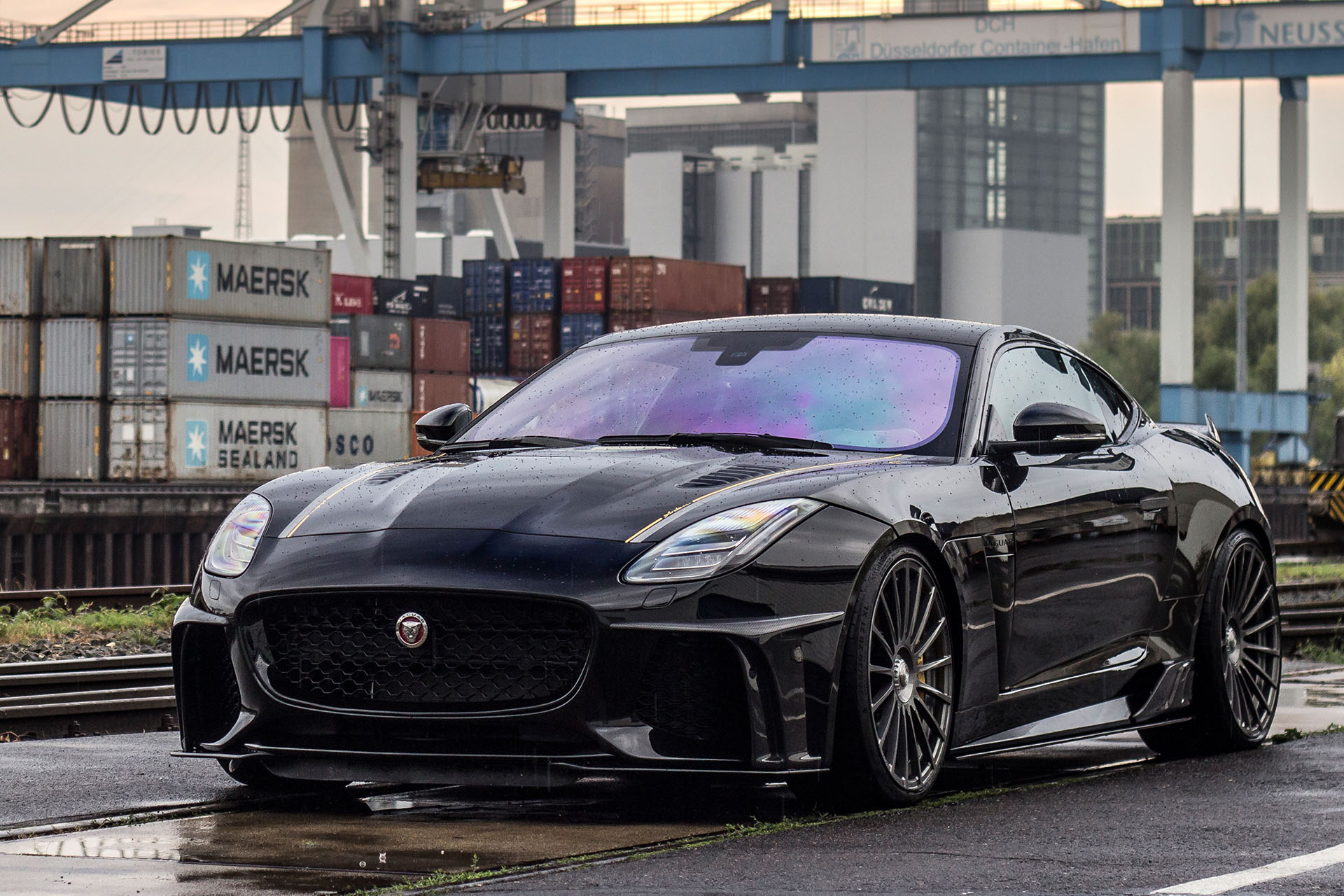 The Jaguar F-Type SVR comes with a 5-0-Liter Supercharged V8 engine with 575 hp from the factory, add the Arden Stage 2 upgrade kit to this and you'll end up with 630 hp and an 80 Nm increase to the torque value, consisting of a software remapping combined with a set of sport air filters and a modified supercharger pulley and pulley crank for increased boost. Remapping includes the optimization of various engine maps, an increase of boost, the adaptation of the gearbox software, and optimized power delivery throughout the entire power band, and it comes with an Arden warranty.
Not happy with 630 hp? No problem at all, go for the Arden Stage 4 upgrade kit, adding 105 hp and 155 Nm, this time you'll get a reprogrammed ECU, sport air filters, upper pulley, pulley crank, full Arden exhaust system incl. high flow catless downpipes, high-performance water-cooled intercooler, and a carbon air intake system … the result: 680 hp!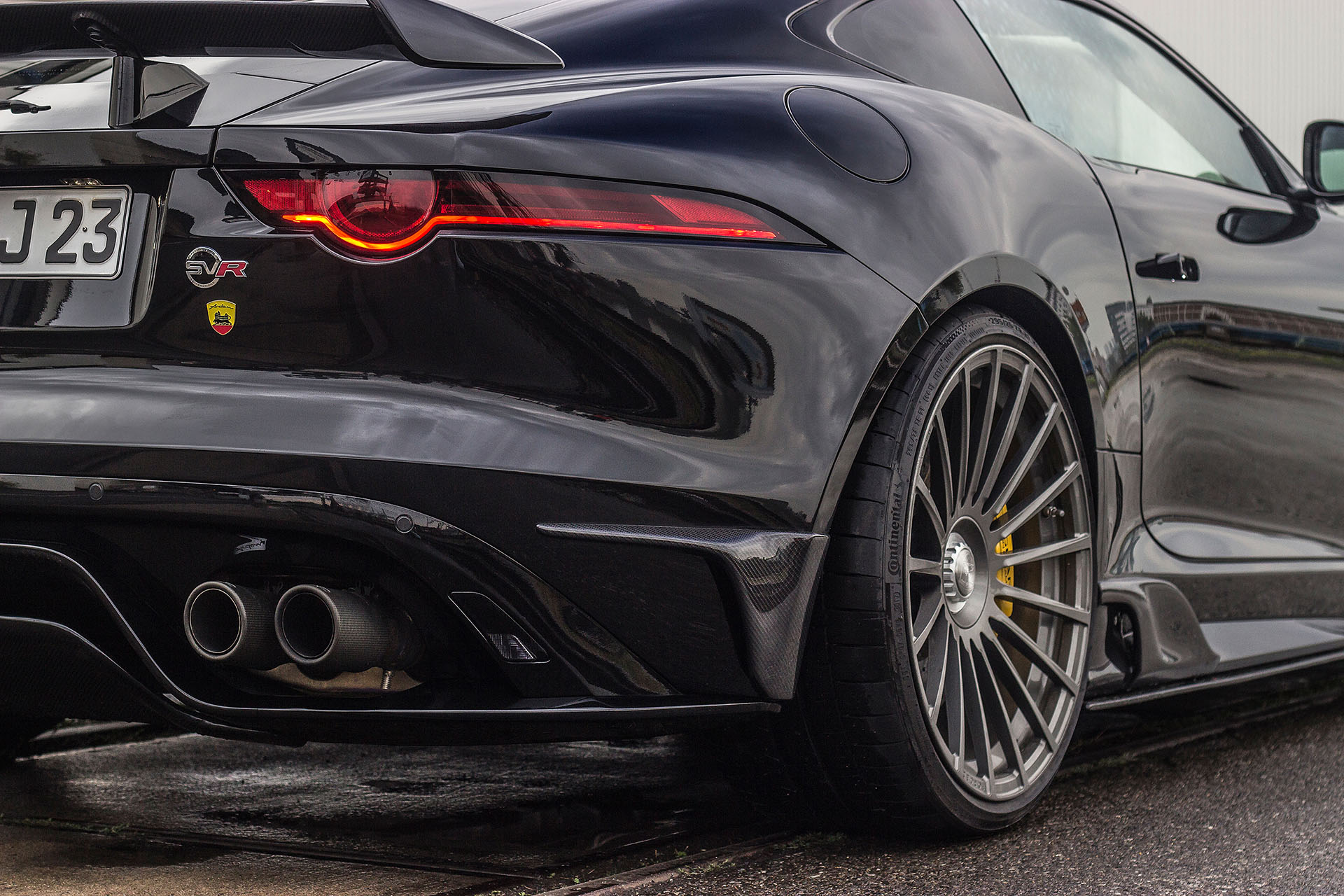 The black car pictured here rolls on the massive 21-inch Arden Sportline GT wheels, 9.5 inch wide with 255/30 R21 tires for the front, and 11 inch wide with 295/25 R21 Continental tires for the rear … listed at only €9,400 (US$ 11,300 at today's exchange rate), Arden also offers a few other designs, and spacers for those that don't like this multi-spoke GT-look.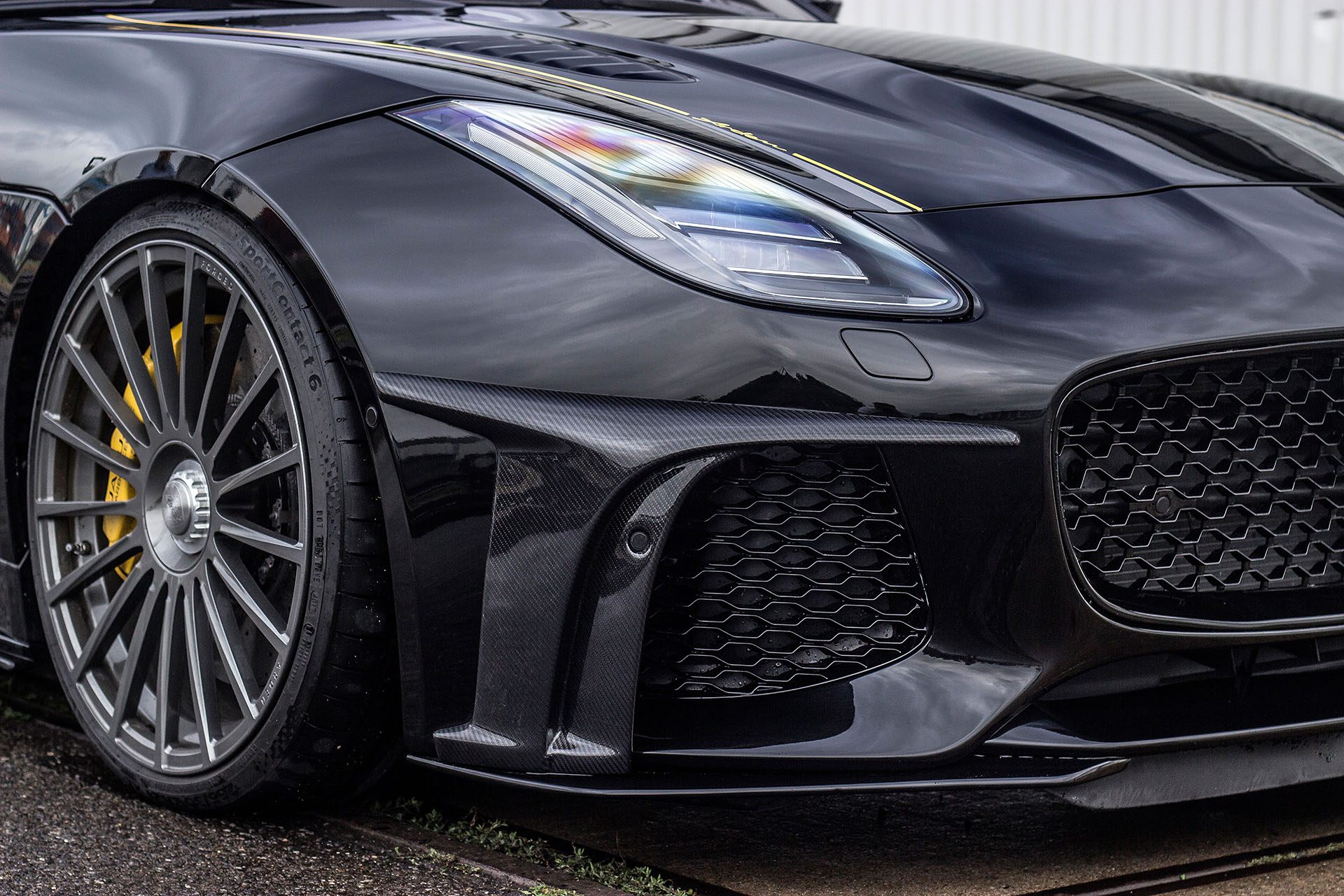 Furthermore, Arden offers a set of add-on splitters for the original Jaguar SVR front bumper for a more distinctive, wider front look while still retaining the factory original parking sensors, also available in clear carbon fiber? They can be enhanced by installing the Arden side sills, complete with their optional, vertical fin ahead of the rear wheels, and to complete the look you just need to add the additional fins for the rear bumper … the rear wing you see on this car is actually factory original from Jaguar on the F-Type SVR edition.
For the interior, Arden comes up with a different steering wheel, additional carbon fiber parts to cover some of the factory original parts on the dashboard and central console, and a very nice, aluminum pedal set including a footrest to match. In case you got hold of the Jaguar F-Type SVR Convertible, Arden offers their SmartTOP module which allows you to operate the convertible top with a push of a button on the existing radio remote.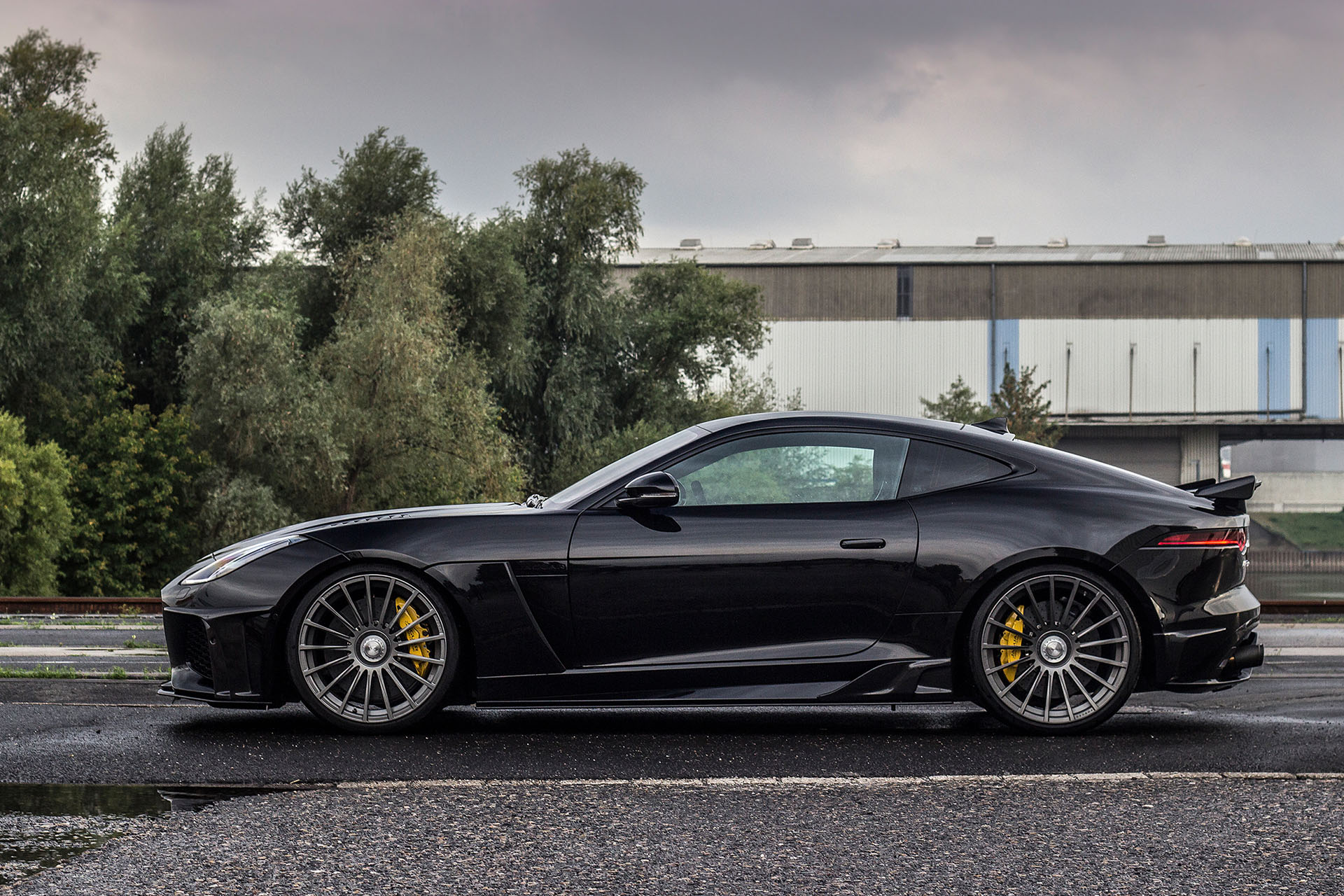 But the ultimate request can be directed to the Arden saddlery shop, they have been creating bespoke Jaguar interiors to the highest demands in precision craftsmanship, which can really turn that second-hand Jaguar F-Type SVR into your one-off 'Leaper', and with prices for a 2017 model around the $75,000 mark, with a 2020 model demanding a $20,000 premium, it might make sense to create a bespoke Arden AJ23 SVR version, remember in 2020 the MSRP was a massive $1236,00 for an SVR Coupe.