The Aston Martin brand has been around for many years, and always been recognized as a high-end, luxury sports car brand, with amazing road cars, but also with at least as impressive race cars, with a Palmares of winning the most prestigious races known to date, like the Aston Martin DBR1 from the Fifties, that not only won the 24 Hours of Le Mans and the 1,000 km of Nürburgring in 1959, but also the latter both in 1957 and 1958.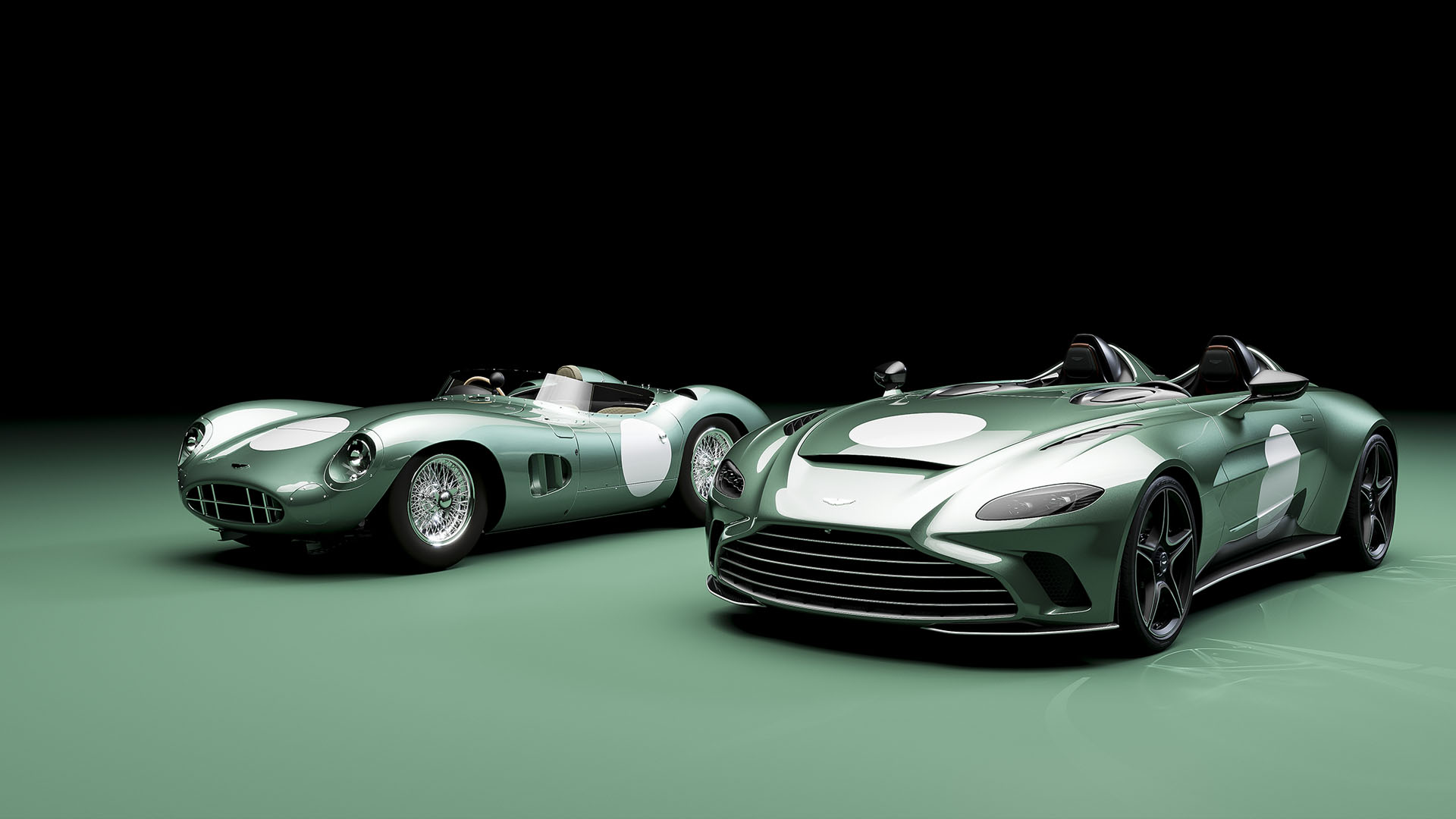 The Aston Martin DBR1 debuted back in 1956 and become one of the most successful racecars on the scene, with some impressive drivers behind the wheel, for instance at the Spa Sportscar Race (1957, Tony Brooks); the Goodwood Tourist Trophy (1958, Sir Stirling Moss, Tony Brookes; 1959, Sir Stirling Moss, Carrol Shelby, Jack Fairman); and the 1000 Km at the Nurburgring (1959, Sir Stirling Moss and Jack Fairman) in the same year as that famous Le Mans triumph which culminated in Aston Martin taking the World Sportscar Championship.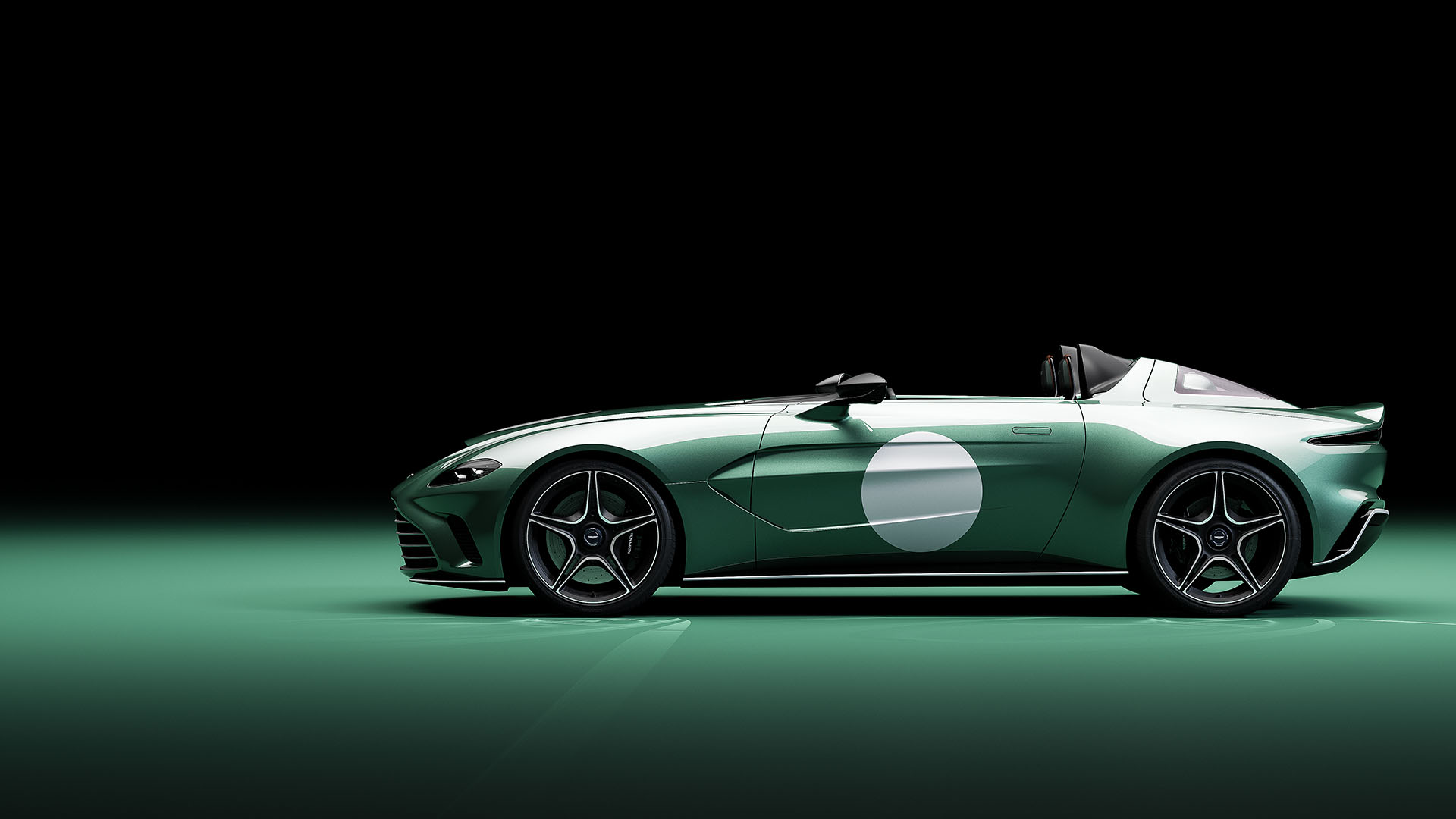 Back in the late Fifties, this 3-0 Liter straight-six engine was already capable of reaching speeds over 150 Mph, only five were ever made, four of them used by Aston Martin Works themselves, and one as a private entry … none of them were ever legal to drive on the open road, however, this changes today with the introduction of the Aston Martin V12 Speedster DBR1 specification.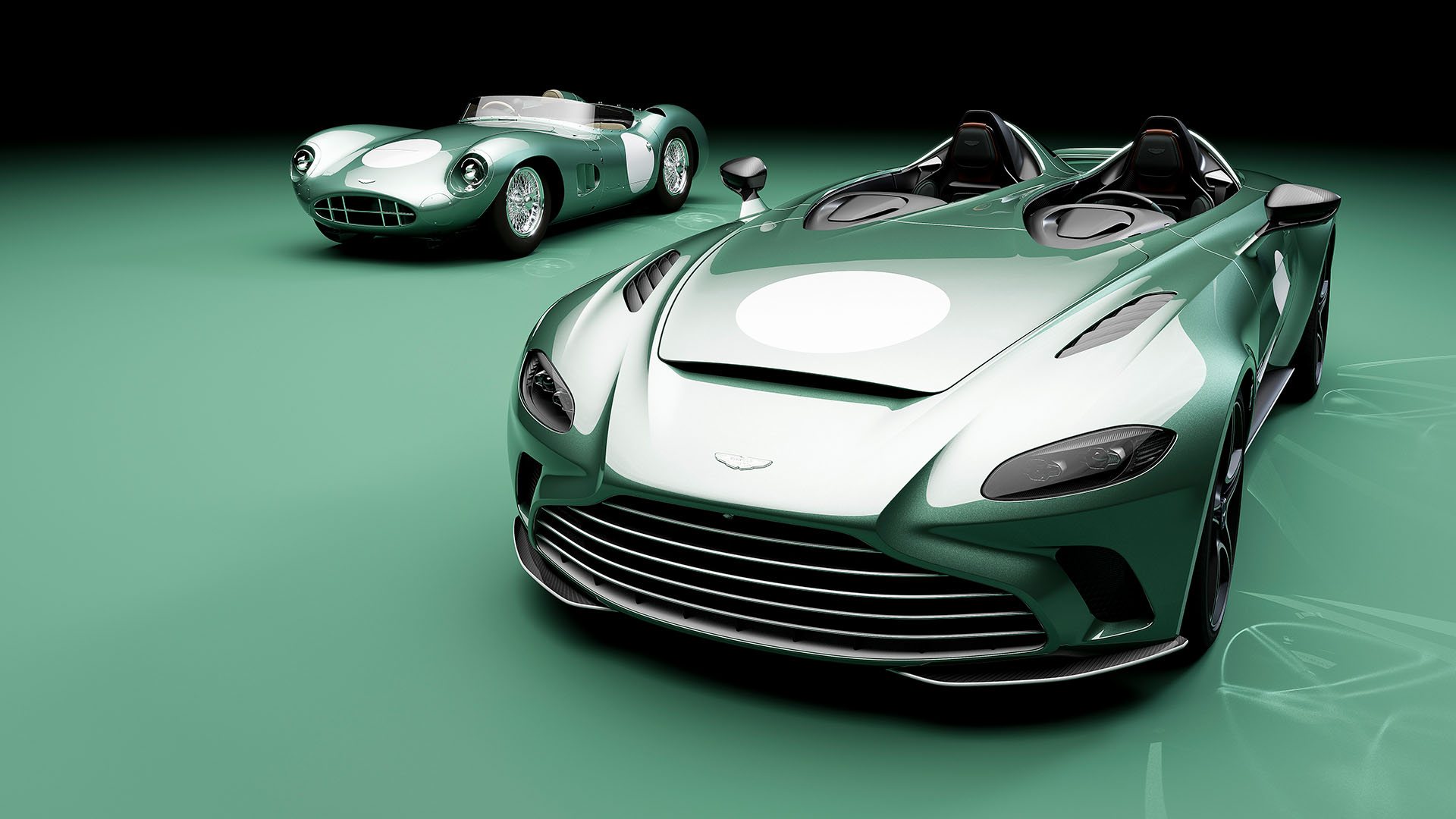 For this new limited-edition Aston Martin, only 88 units will be available to customers worldwide, there is only one shade that would be appropriate … Aston Martin Racing Green, complemented with Clubsport White pinstripe and roundels, a Satin Silver anodized grille with Clubsport lipstick graphic, Conker saddle leather, and Viridian Green technical textile/Caithness leather … as a reminder of what made the classic DBR1 the undisputed icon almost seventy years ago.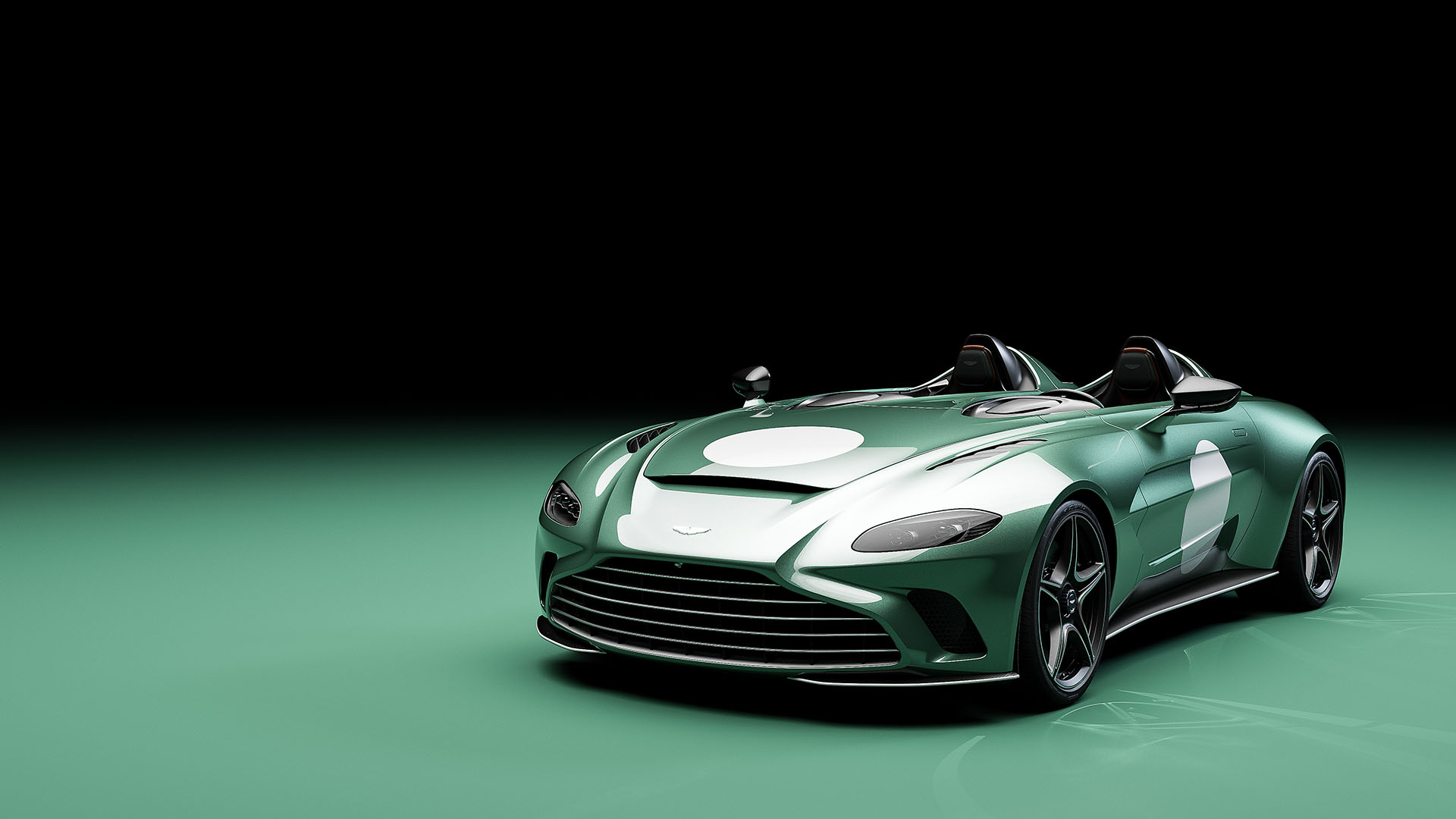 It seems open-top cars without a windshield are 'en vogue' these days, and this new Aston Martin V12 Speedster DBR1 is no exception, there is no protection from the elements inside this purposeful looking car, this car is meant to go fast without compromise, still, Aston Martin gives you the option of wearing a bespoke, color-coded helmet for both the driver and the passenger, sitting under transparent windows.
On the interior, we'll find a mixture of gloss carbon fiber, Caithness Green leather, and satin silver brushed aluminum switchgear in the V12 Speedster's open cabin that further underlines the homage to the motoring legend from the Fifties, while the massive 21-inch Satin black diamond polished wheels bring us back to the present day.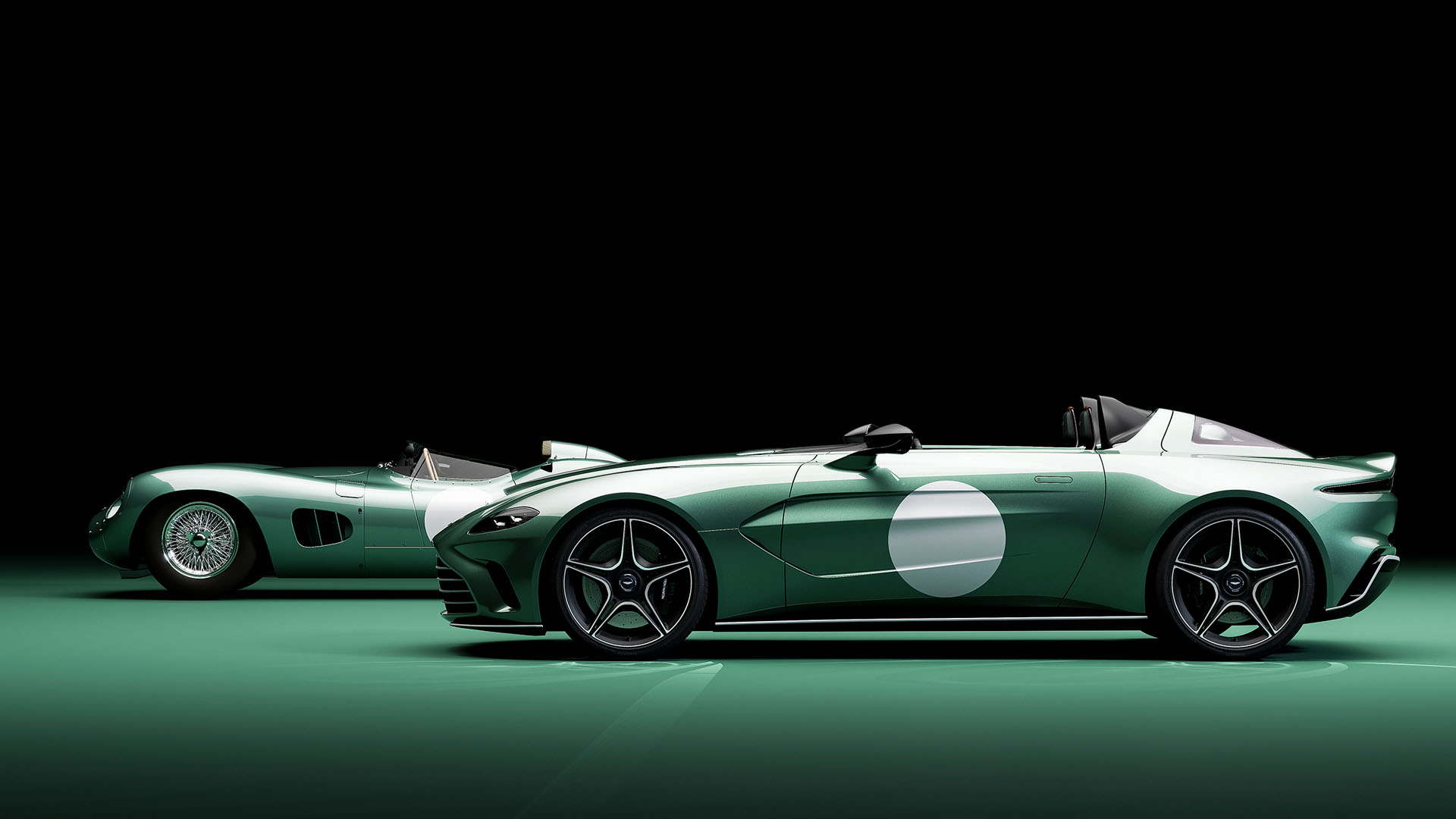 Each of the 88 units of this Aston Martin V12 Speedster will be hand-built at the Gaydon headquarters in the UK, after spending over 50 hours to create the perfect paint finish, the lucky customers will receive their car by mid-2021, and they might want to consider wearing those helmets, as this car, with no windshield or roof of any kind, is capable of reaching a top speed of 198 mph, the 700 PS V12 Twin Turbo engine with a capacity of 5.2-Liter puts down an acceleration of 0 to 62 mph in just 3.4 seconds …