When I first saw this Brabus B45 for the first time, the term 'Pocket Rocket' came to mind, this car is based on the Mercedes A-class compact hatchback model, but it packs 450 hp now thanks to a performance upgrade from Brabus. Straight from the Mercedes factory the AMG A 45 S 4MATIC+ comes with 310 kW of power, but Brabus takes this up to 331 kW (450 hp) and a massive 550 Nm of torque, which is a 10% increase over the original figures.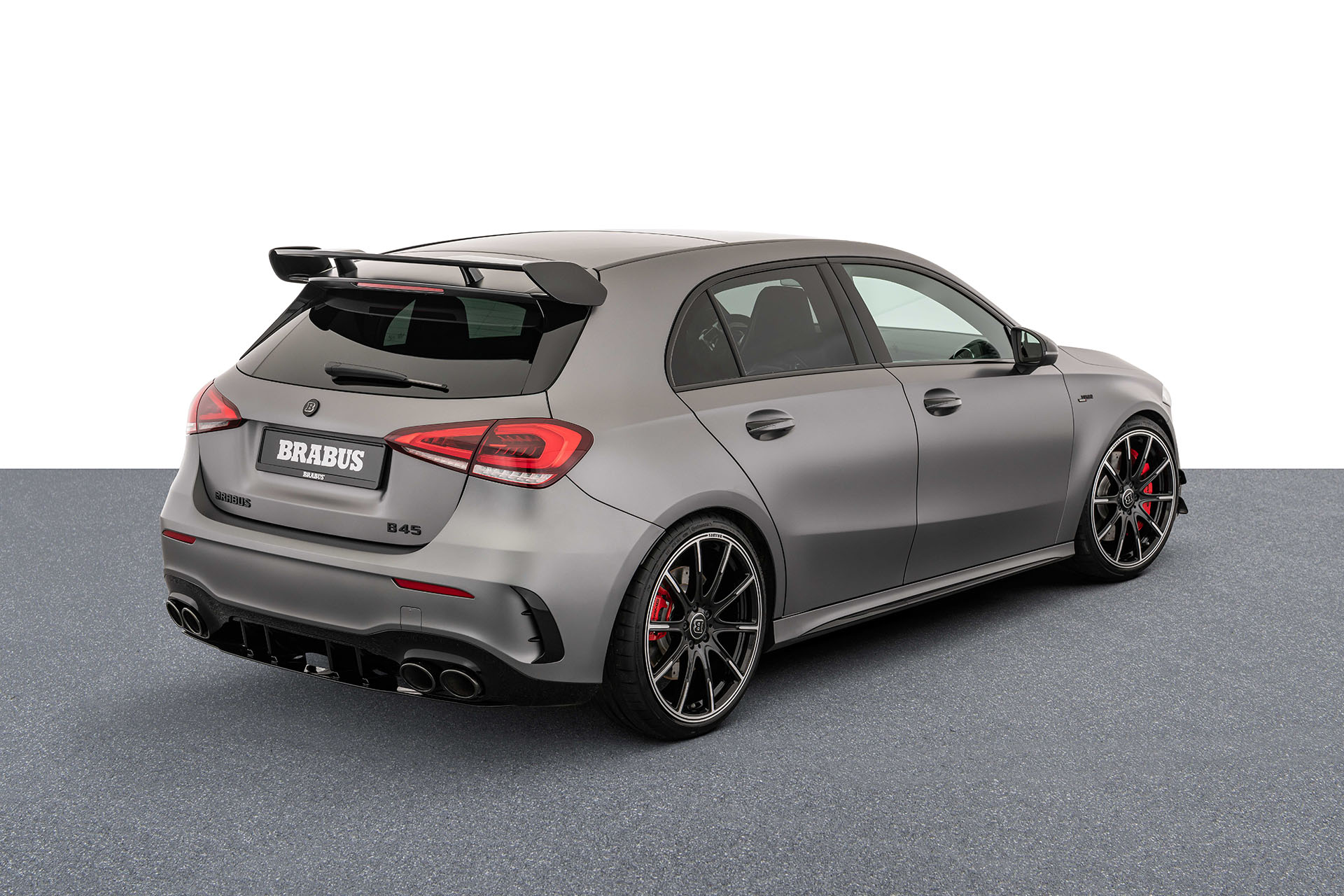 The Brabus B45 – 450 accelerates from 0 to 100 km/h in just 3.7 seconds (0.2 seconds faster), but what's even more impressive is the fact Brabus does this with full TÜV approval and the exemplary three-year or 100,000-kilometer/62,000-mile BRABUS Tuning Warranty®, which is very rare in the engine tuning business altogether.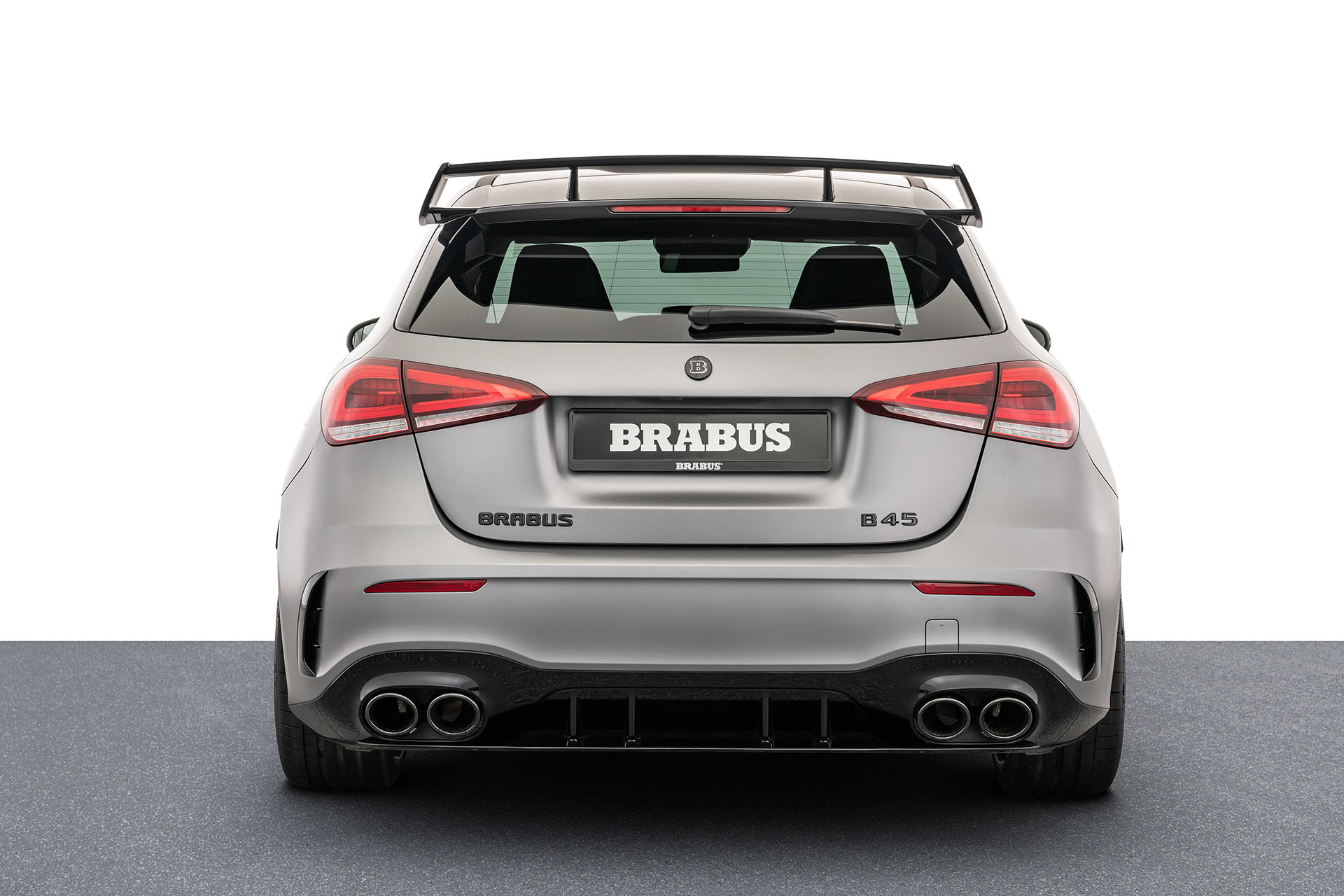 Just think about this for a second, we are looking at a 450 hp output from a turbocharged four-cylinder inside a hatchback Mercedes … only a few years ago this kind of power came from true supercars like a Ferrari F430 (2004 – 2009 with 480 hp from a V8), or the Lamborghini Gallardo that came with 500 hp (built from 2003 – 2006). But today a relatively comfortable hatchback model is getting very close to these harsh two-seater supercars with double the number of cylinders or more.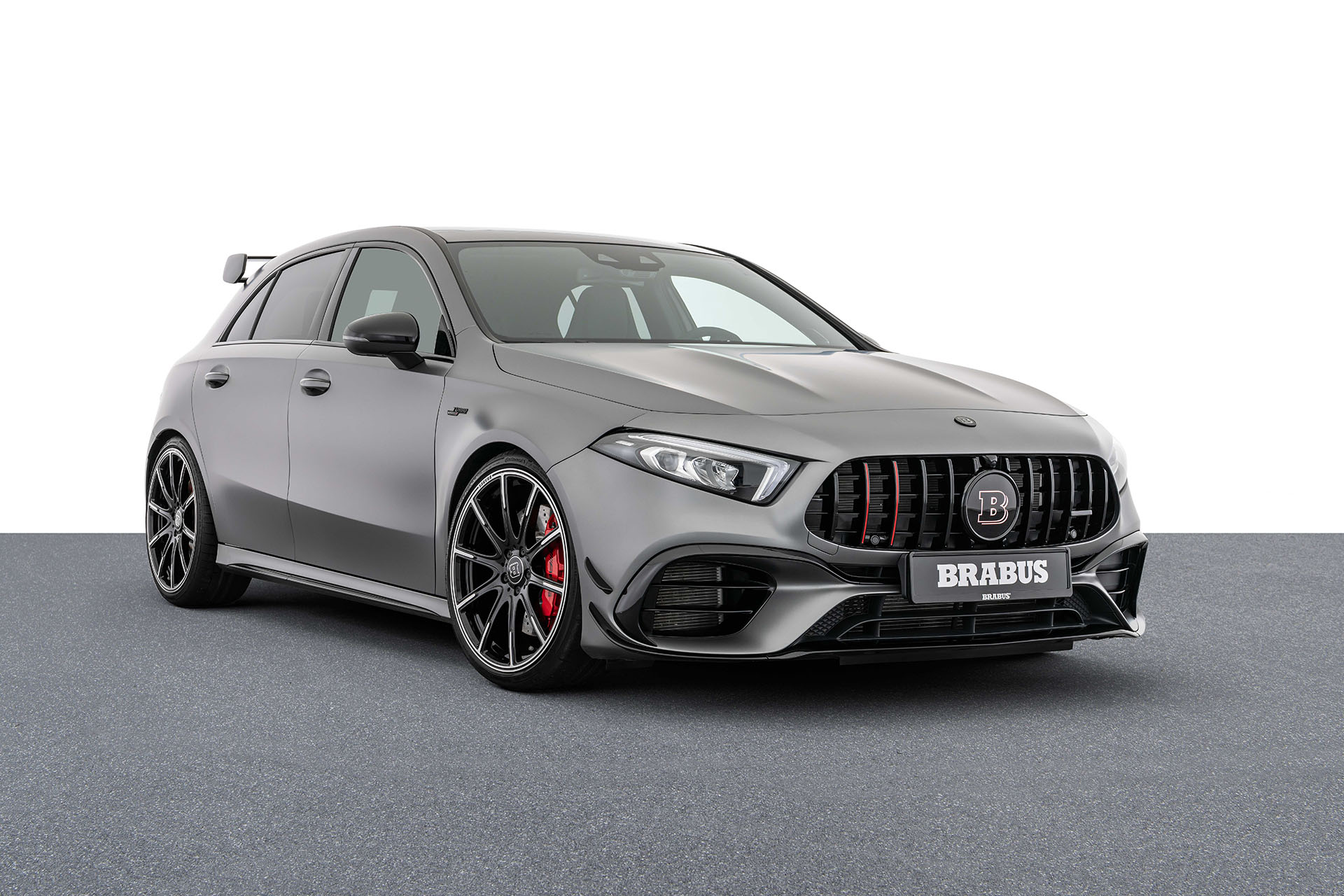 The press release stipulates: "The engine tuning comprises more than just special mapping for the A 45 S's electronic engine management system. The conversion also includes a BRABUS PowerXtra CPC auxiliary control unit, the BRABUS BoostXtra adapter, which lets the engine produce a sporty blow-off noise like a racecar, and a special duct for the air box."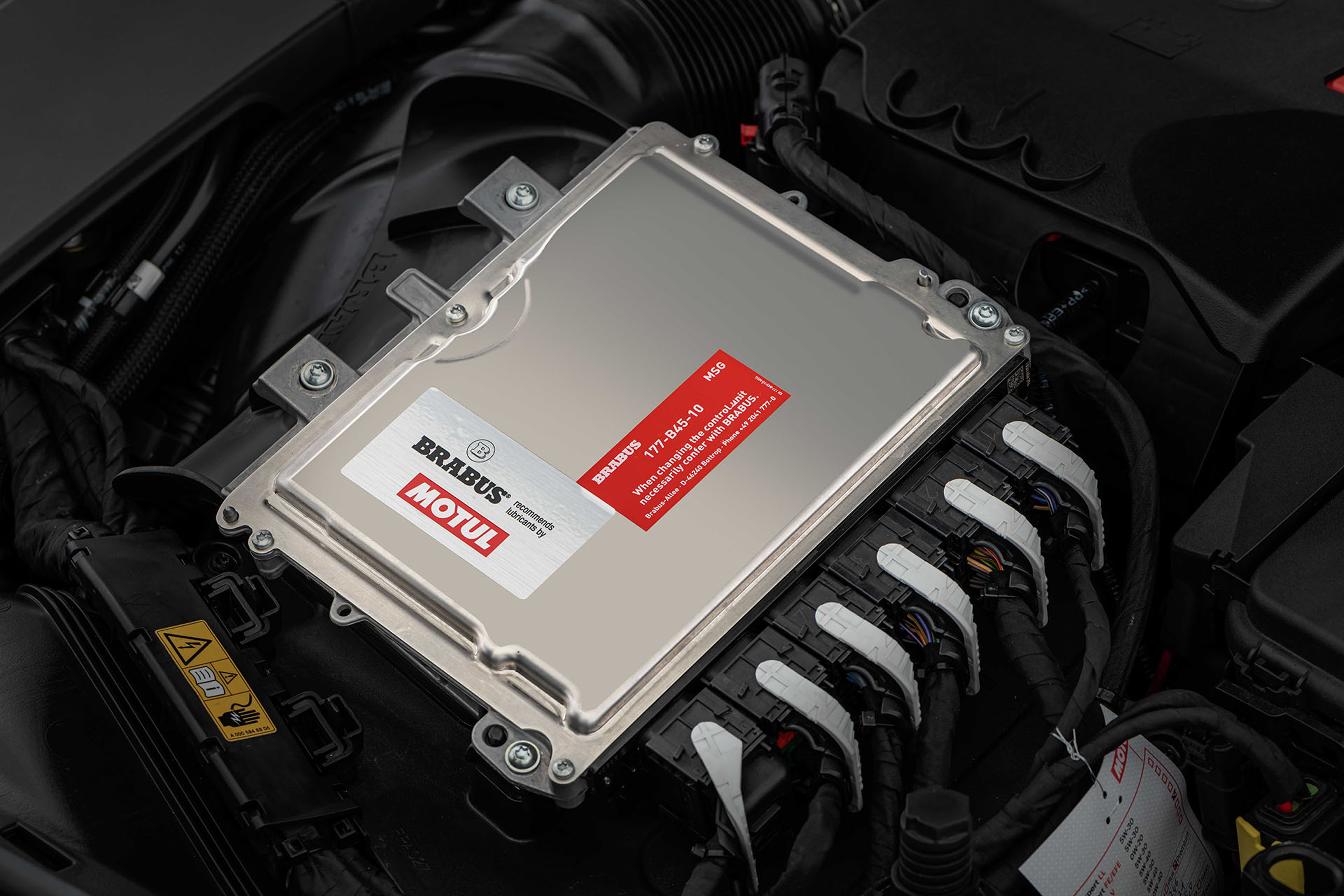 In this case, Brabus didn't add any aero parts or other appendages to the already potent looking Mercedes-AMG A 45 S 4MATIC+, but you can fit a set of adjustable lowering springs, which can bring this car down from 0mm to 30mm (1.2 inch). And you have to admit this lowered stance makes those bespoke 20 inch, monoblock Z wheels look even better. 8.5×20 inch on both axles boasting ten spokes, these black wheels with a polished lip get a set of Continental tires, 245/30ZR20 preferably.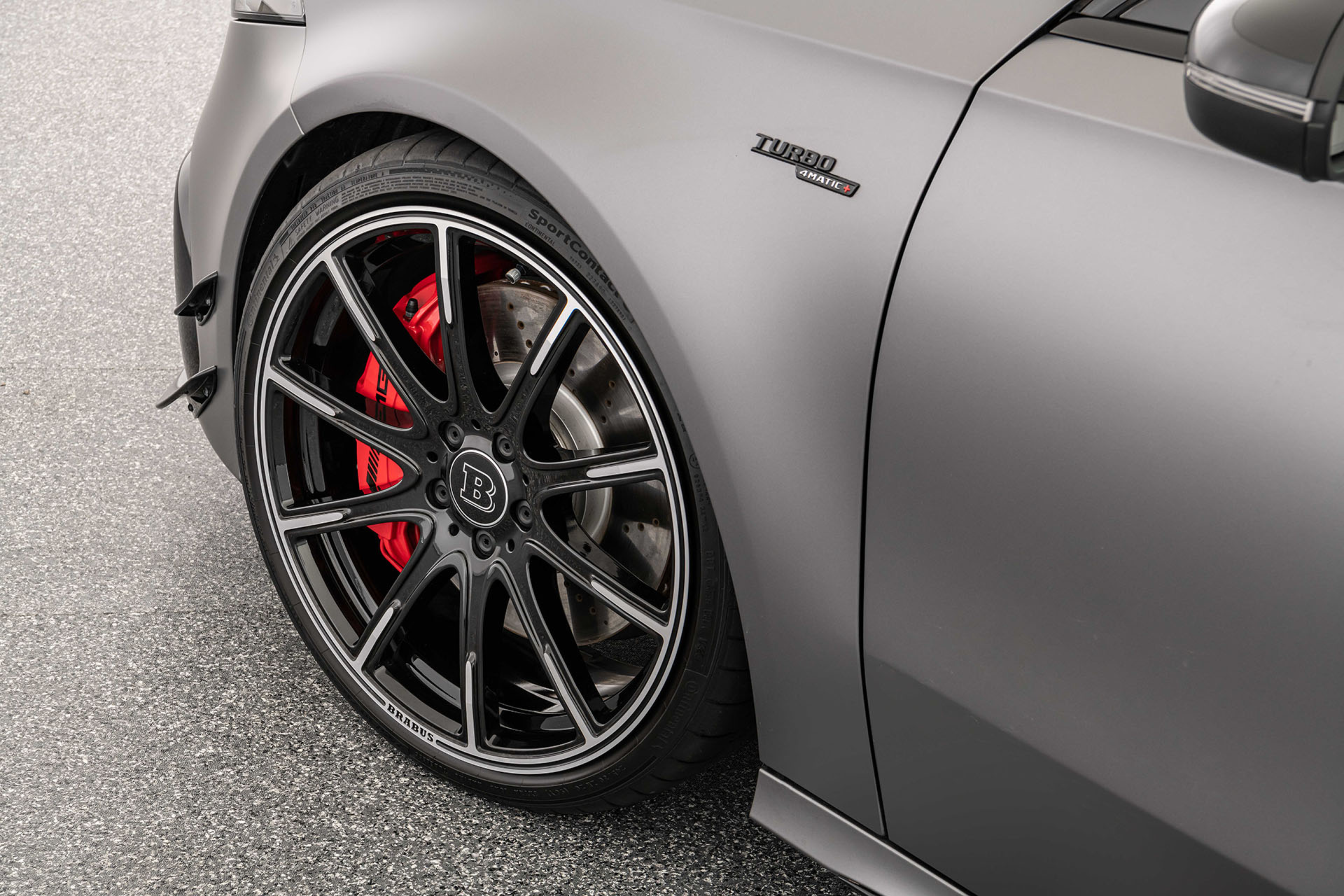 If you really want to have your Brabus B45 – 450 look different where it matters, the interior, the Brabus upholstery shop can transform the entire cockpit of the Mercedes-AMG A 45 S 4MATIC+ to your liking. Different, high-end leather with just about any stitching pattern you like, bespoke Brabus floor mats, aluminum pedals … or how about a set of Brabus stainless steel scuff plates, complete with illuminated logo to match the 64 shades of the ambient lighting?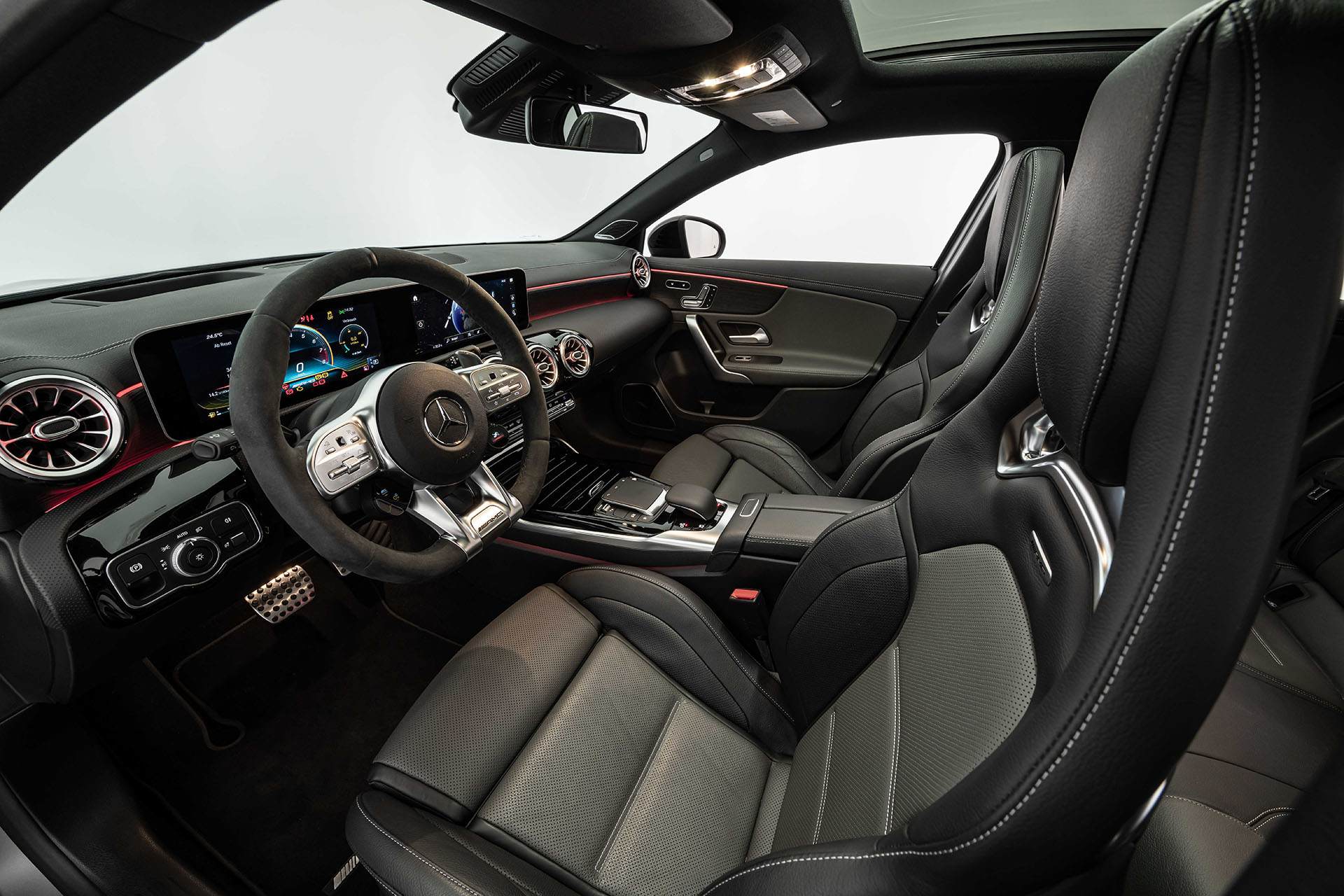 The Mercedes-AMG A 45 S 4MATIC+ based Brabus B45 – 450 might come in a small package, but she packs a serious punch.