When it comes to choosing which Bentley model suits you best, there tend to be two main directions to go for, either the ultimate in driver wellbeing with the ultra-luxurious and bespoke Mulliner builds, or you opt for more driving performance with the Speed series, and it's this latter that has just been expanded with the brand new Bentley Flying Spur Speed, making it the most driving-focused version in the Bentley Flying Spur luxury performance sedan model line up, you can now opt for the performance Speed version in either the Continental, the Bentayga, and finally the Flying Spur.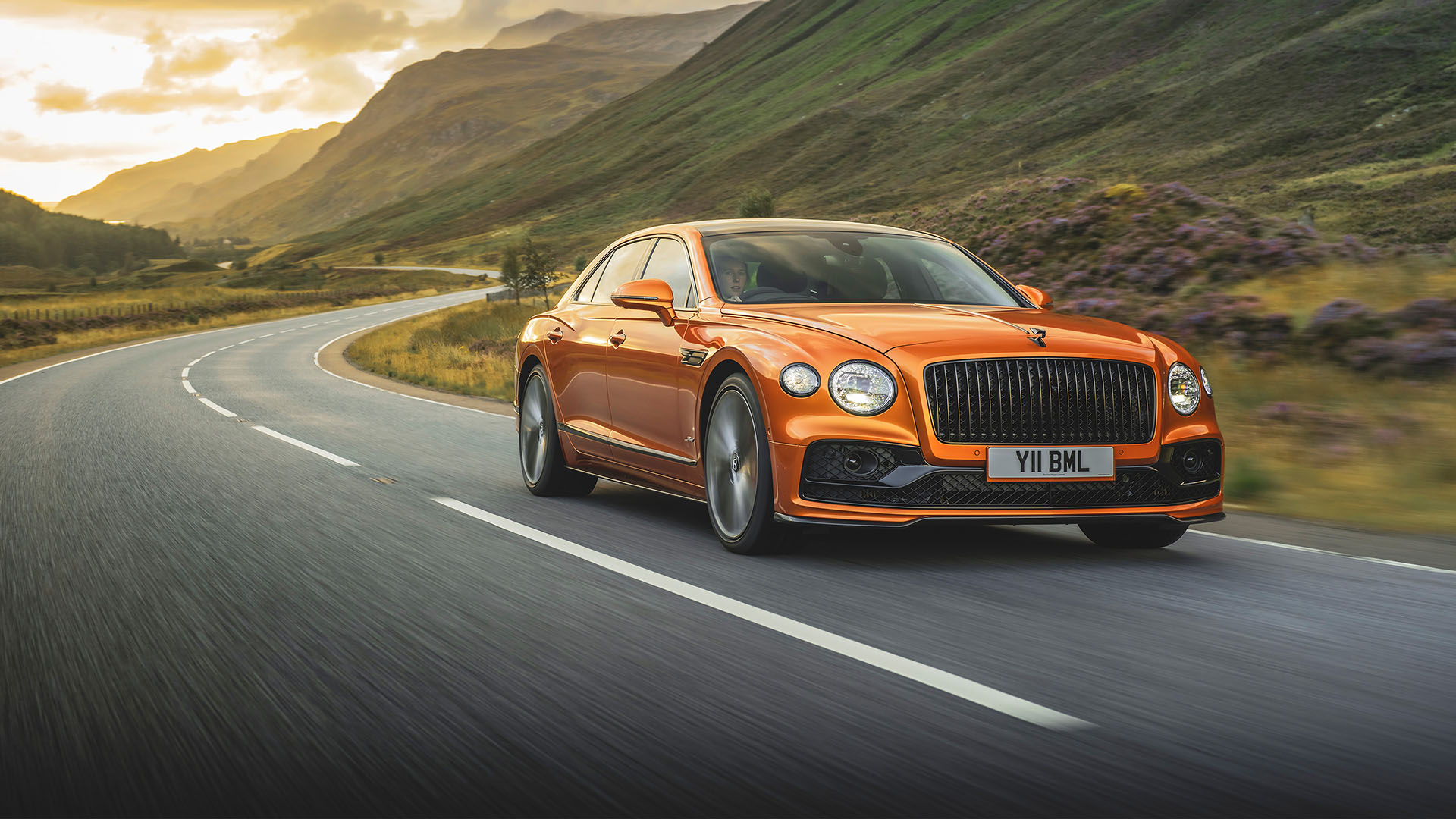 And there is another catch, this new Flying Spur Speed and the Flying Spur Mulliner are the only ones that come with that glorious 6.0-liter twin-turbocharged W12 engine as you can no longer order this flagship engine in the 'lesser' Flying Spur models anymore, and Bentley even confirms the Flying Spur Speed will be one of the last models to even be built with the iconic W12 engine, which is a shame for us petrolheads if you ask me.
But today you can order the Flying Spur Speed with her massive 626 hp engine, an 85 hp increase over the earlier S model, torque has increased by no less than 130 Nm which helps to propel this large and heavy sedan to 100 km/h in just 3.8 seconds, this Flying lady doesn't run out of breath before she reaches a top speed of 333 km/h or 207 mph, now those are some really impressive figures for a car that many will be calling a dying dinosaur in today's 'electric' future, but just imagine the thunder from those exhausts at the rear of this British lady.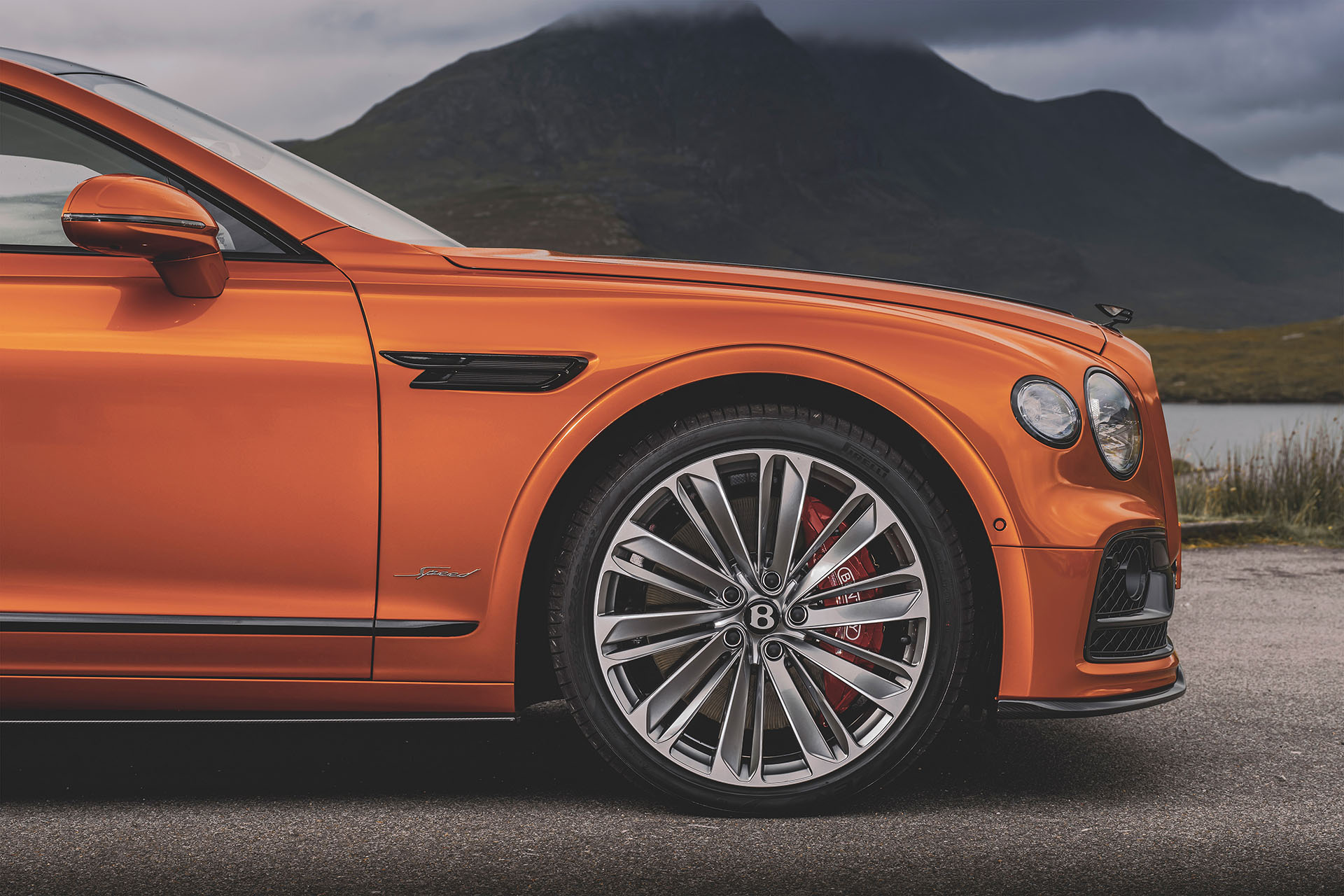 We've grown to become familiar with the special exterior styling of the Bentley Speed editions like the dark tint finishes on the front grilles, the headlights and taillights, but also those stylish Speed signature badges on the lower wing, and a bespoke 22-inch Speed wheel comes as standard, either finished in Dark Tint, Gloss Black or silver-painted, you can still opt for a 22-inch sports design wheel in either Gloss Black or Pale Brodgar Satin. There is still the option of the Bentley's Styling Specification (carbon fiber front splitter, side skirts, rear diffuser, and subtle boot lid spoiler) and Blackline Specification.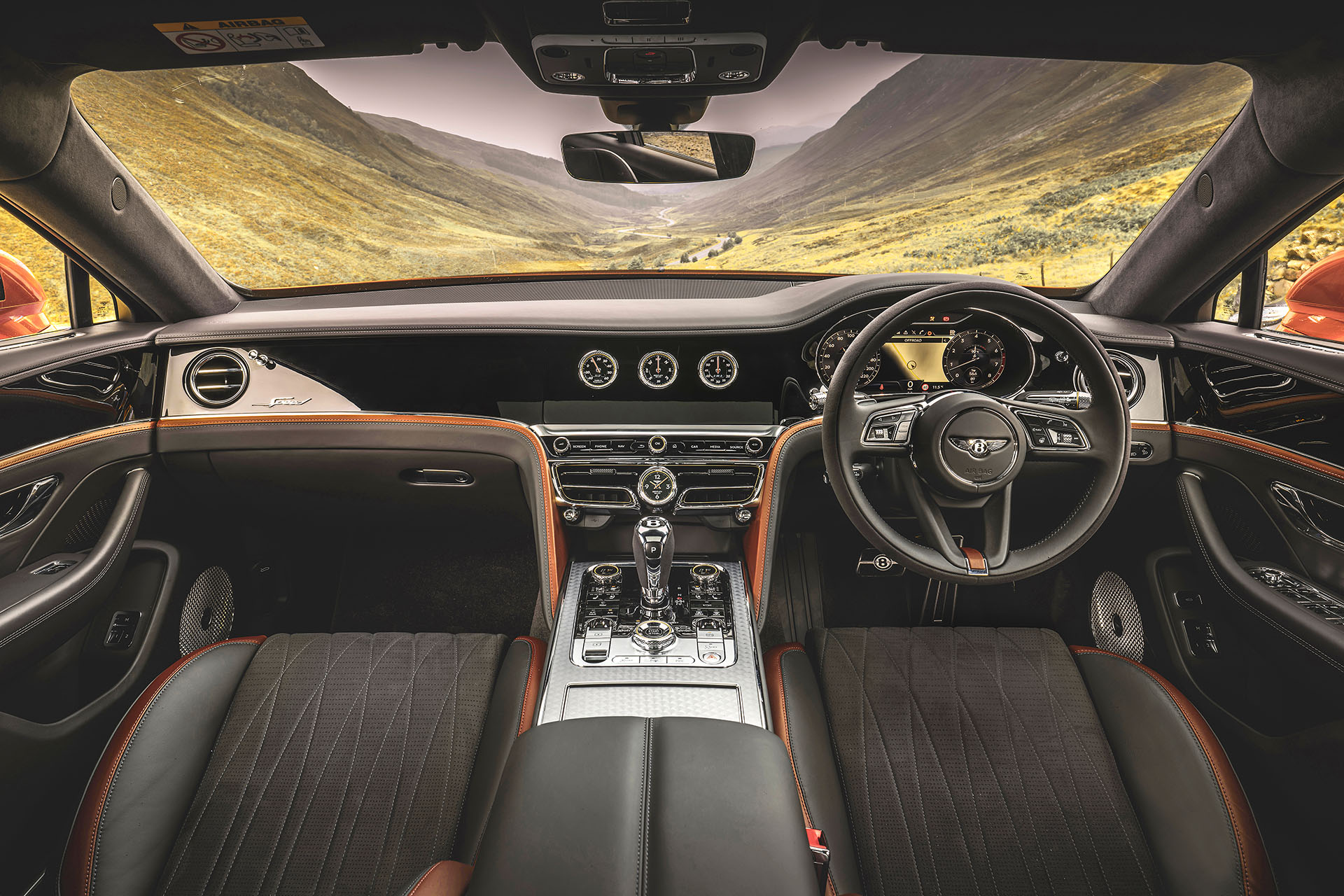 A Bentley Flying Spur Speed has to offer an unmatched balance of performance and luxury, both on the outside, and on the inside, so for the interior, we find a new unique scheme that includes the use of Dinamica for all of the parts the driver and passenger can 'touch', but Bentley takes it one step further by using Dinamica Pure, a big difference with regular Dinamica is the fact it's made from 73% recycled Polyester, and to make it even harder to select which color of leather hides you want, Bentley increased the count from five to 15 leather colors, Piano Black veneer is standard, and Crown Cut Walnut, Dark Stained Burr Walnut or Dark Fiddleback Eucalyptus are all 'no cost' options.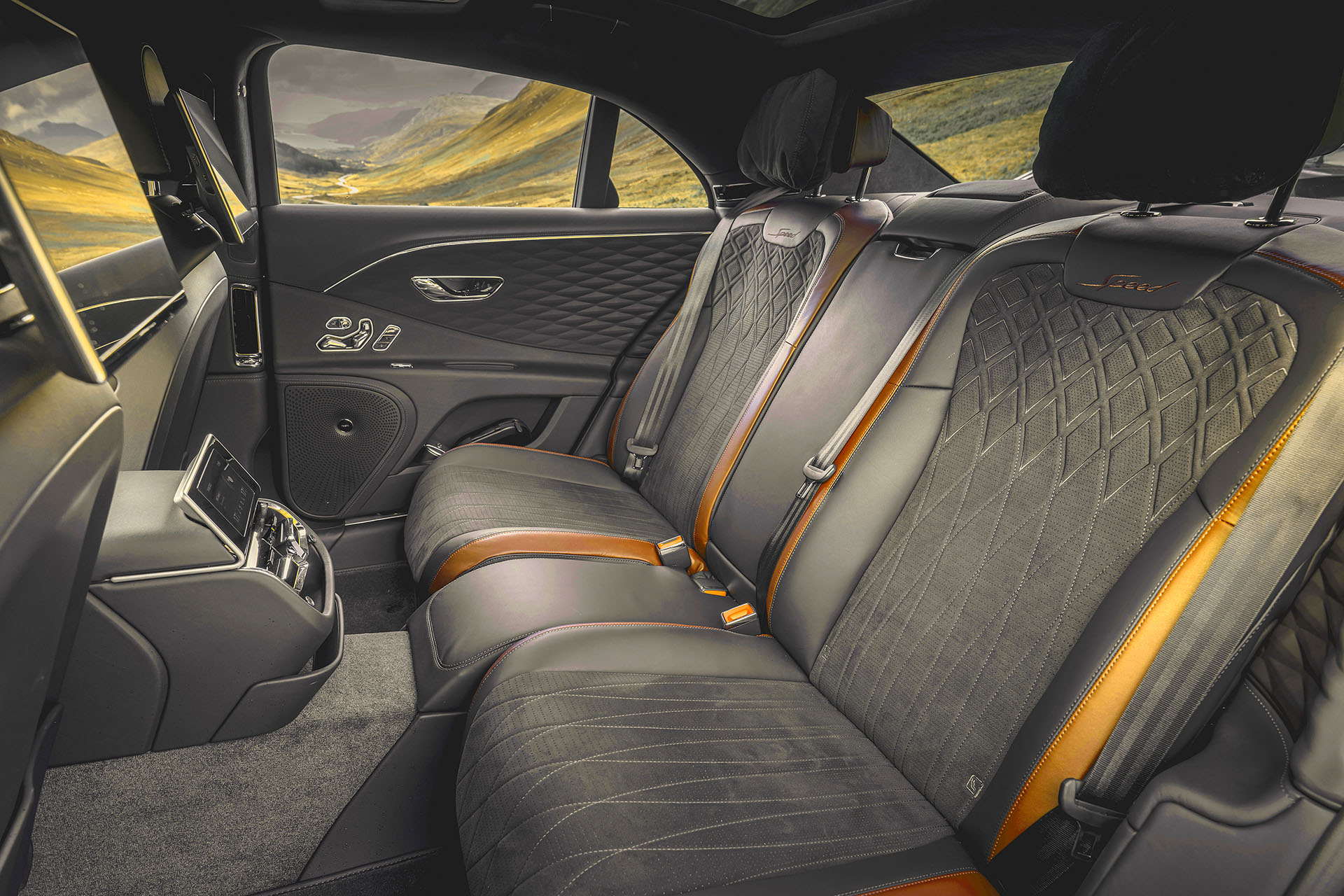 High-end luxury chronographs have been used as an inspiration for the driver's information panel, and because this isn't some hard-core supercar, the client still gets front and rear seat comfort seat specifications as standard, this comes with 24-way adjustment for the front seats, while still offering 14-way adjustment for the rear seats, but get this, all the seats include heating, ventilation, massage, and even two memory positions, no lightweight carbon fiber bucket seats with multi-point harness inside a Bentley Flying Spur Speed, that's for sure.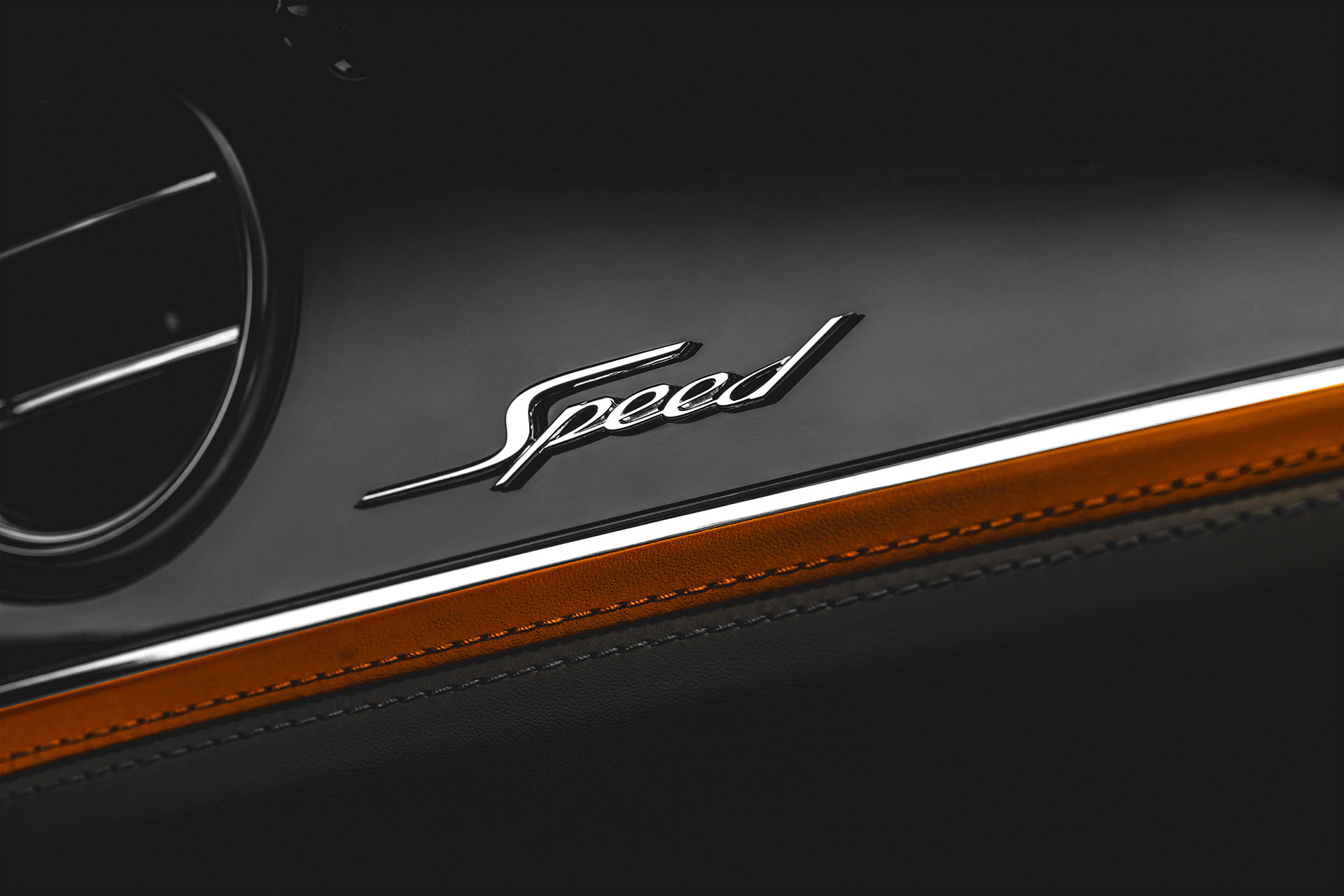 Let's go back to some specs on the new Bentley Flying Spur Speed, the W12's 635 PS (626 bhp) and 900 Nm (664 lb.ft) of torque are kept in check through an 8-speed ZF dual-clutch transmission borrowed from the Bentley Continental GT, so you'll get the same smooth and refined acceleration, quicker gearshifts, and improved fuel economy, those faster gearshifts are achieved by pre-selecting the next gear, shortening the interruption of torque to the wheels and so improving performance, a nice tidbit is the fact that maximum speed is reached in sixth gear, with the overdrive gears (seventh and eighth) used for economic grand touring.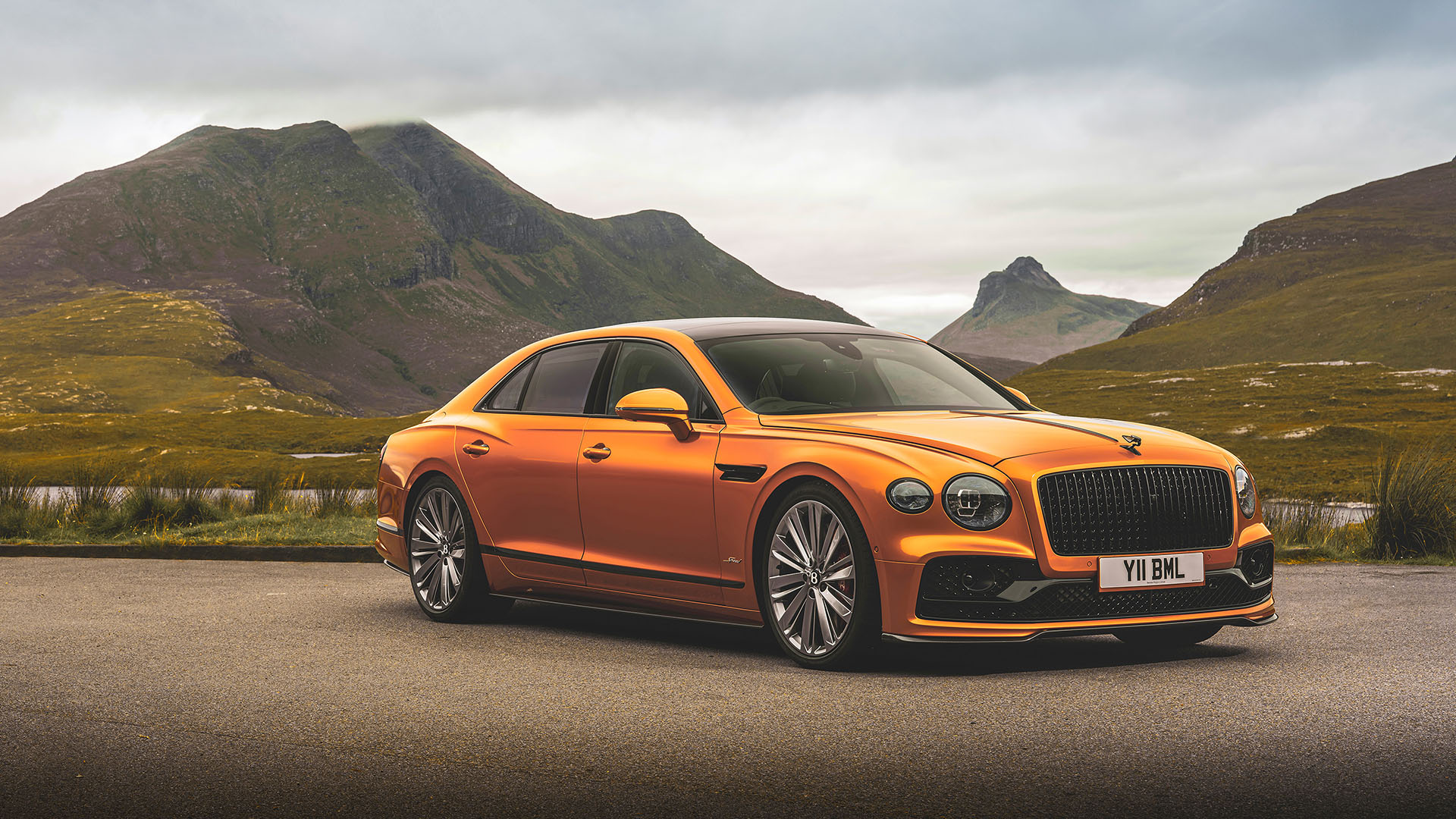 In normal driving conditions, the Flying Spur Speed is rear-wheel drive, but depending on the road conditions and wheel slip, it will automatically send power to the front axle when required, as an active all-wheel drive system, this will improve turn-in response making the front end of the Flying Spur feel much lighter and changes direction almost at the speed of thought, therefore the understeer effect experienced with fixed all-wheel drive is virtually eliminated, making the car feel more balanced overall.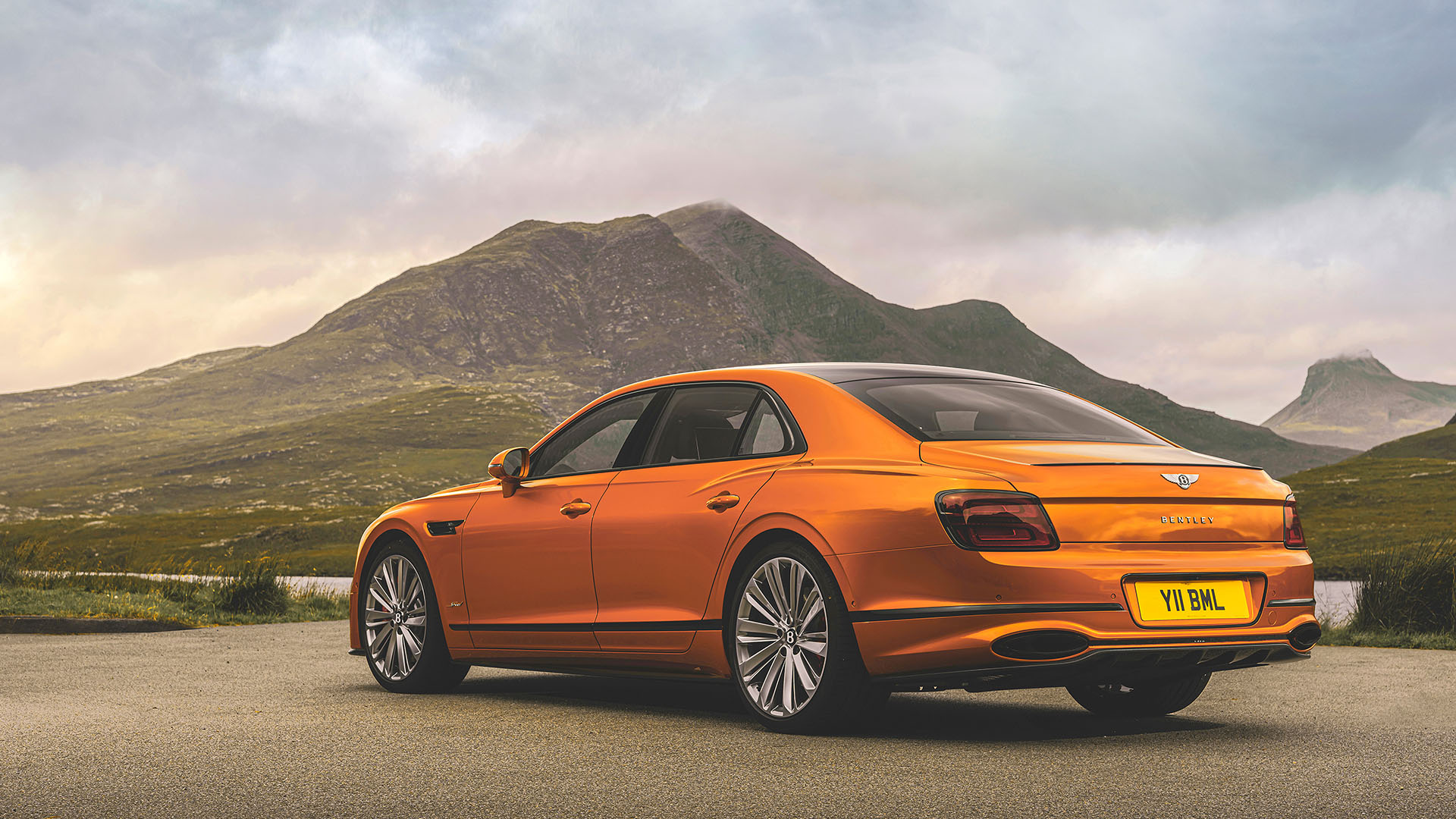 The Bentley Flying Spur Speed comes with all-wheel steering, meaning the rear wheels can actually turn at a certain angle to allow for a smaller turning circle at low speeds, but also at better maneuverability at high speed when passing other cars on the highway, add the largest iron brakes in the world, shared with the Continental GT, of 420 mm at the front, and the bright red brake calipers, and you just know this beauty can accelerate fast, but she is also nice to drive and can stop when needed.