The BMW X7 isn't a small car, it's probably the largest BMW ever made at 5.16 meters long, 2.00 meters wide, 1.80 meters high its overall weight is at least 2.4 tons, so she's massive, but also a true BMW when it comes to driving dynamics, and that's exactly what Swiss-based dAHLer wanted to emphasize when they created their Competition Line package for this gargantuan SUV.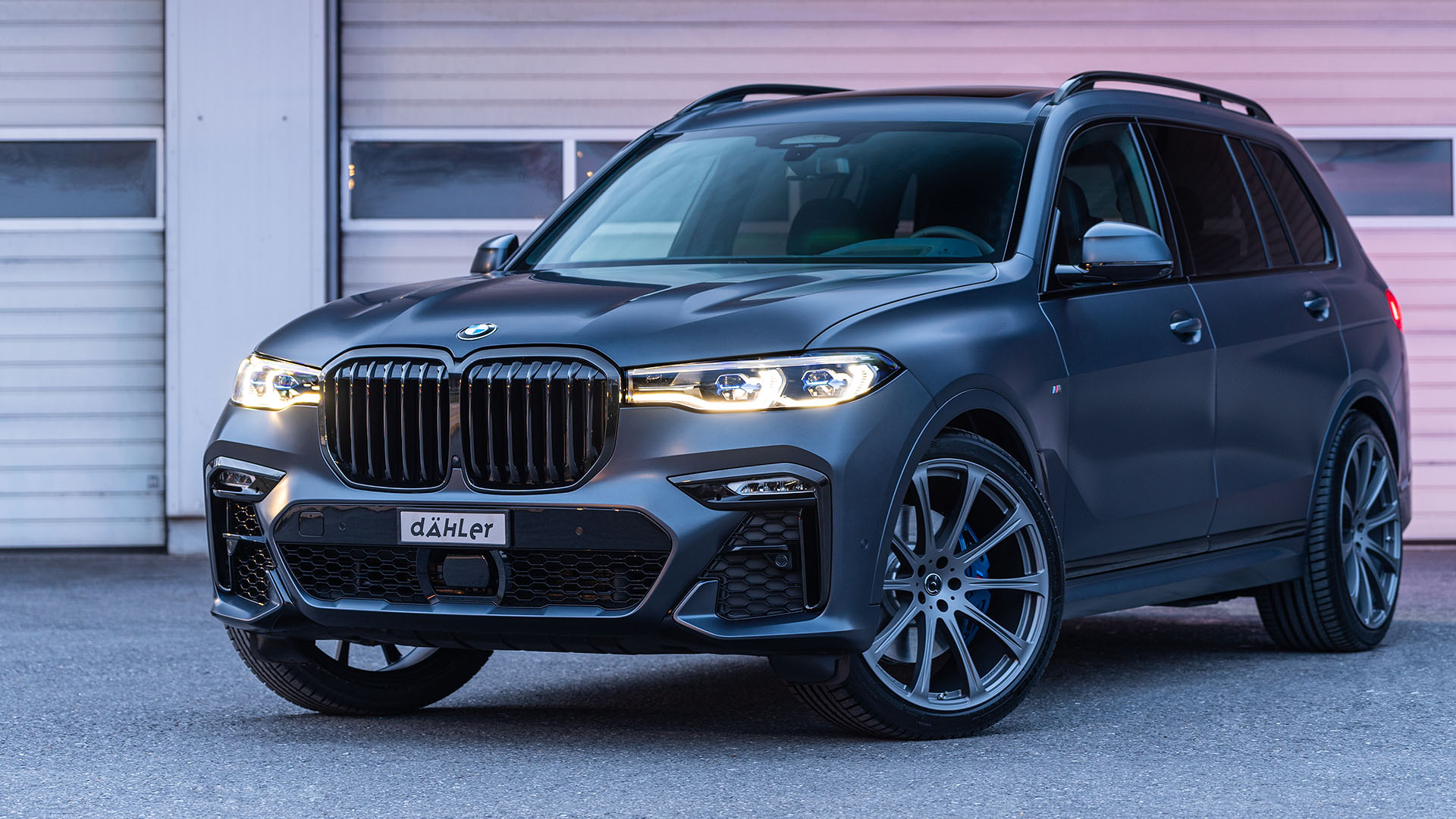 The engineers at dAHLer Competition Line started out by liberating the thundering sound of the large 4.4-Liter V8 twin-turbo engine, so a quartet of massive exhaust tips show the work put into a custom exhaust that releases the growl from the front into the world, and the X7 from dAHLer roars with a simply beguiling sound.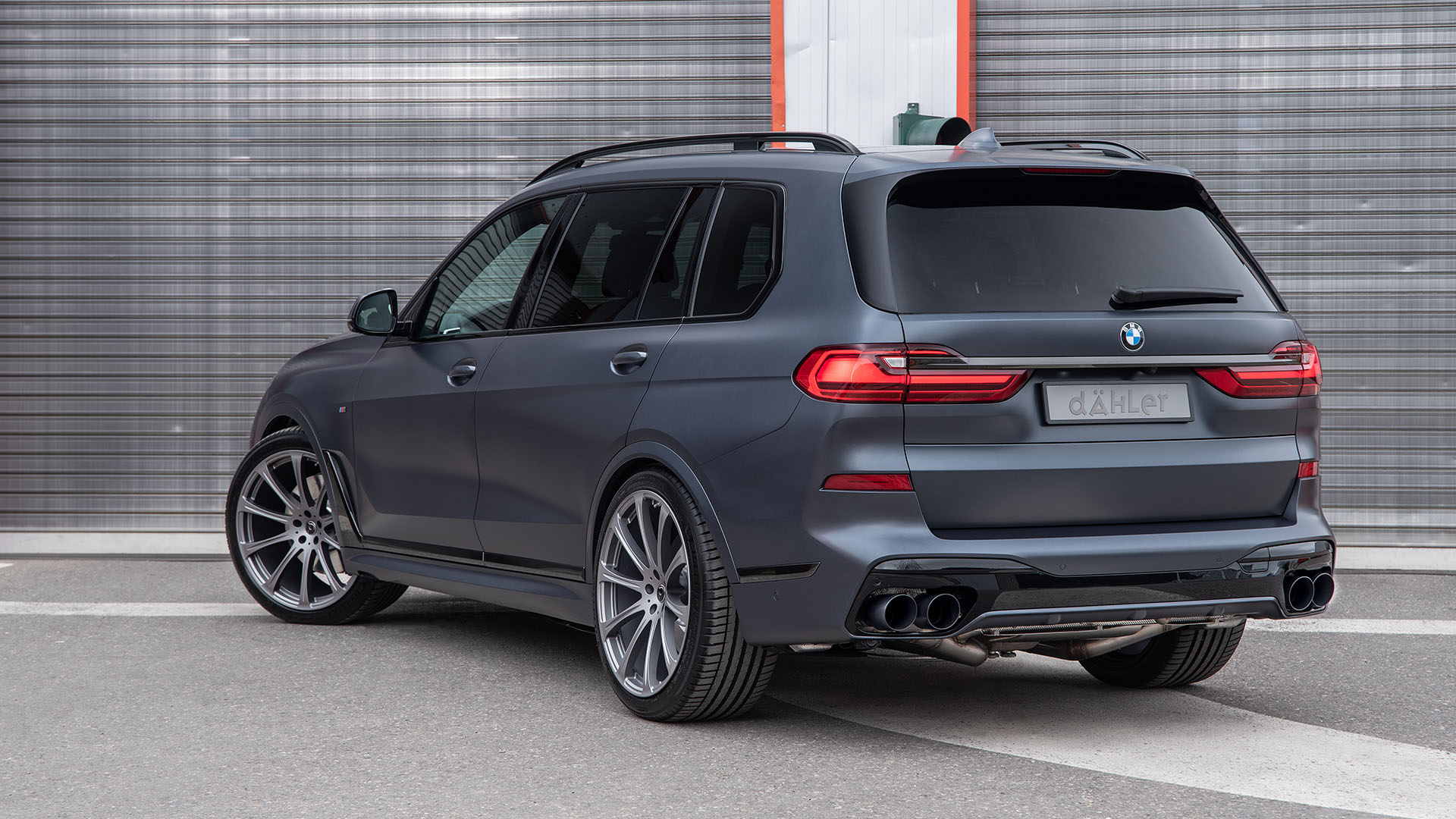 The base for this impressive dAHLer modified BMW comes from the X7 M50i, as there isn't a real X7 M from Germany at this moment, dAHLer Competition line offers a pair of power upgrades that should satisfy your needs, and if the base X7 was built before July 2020 they even remove the electronic speed limiter, unfortunately, that is no longer possible on the later model.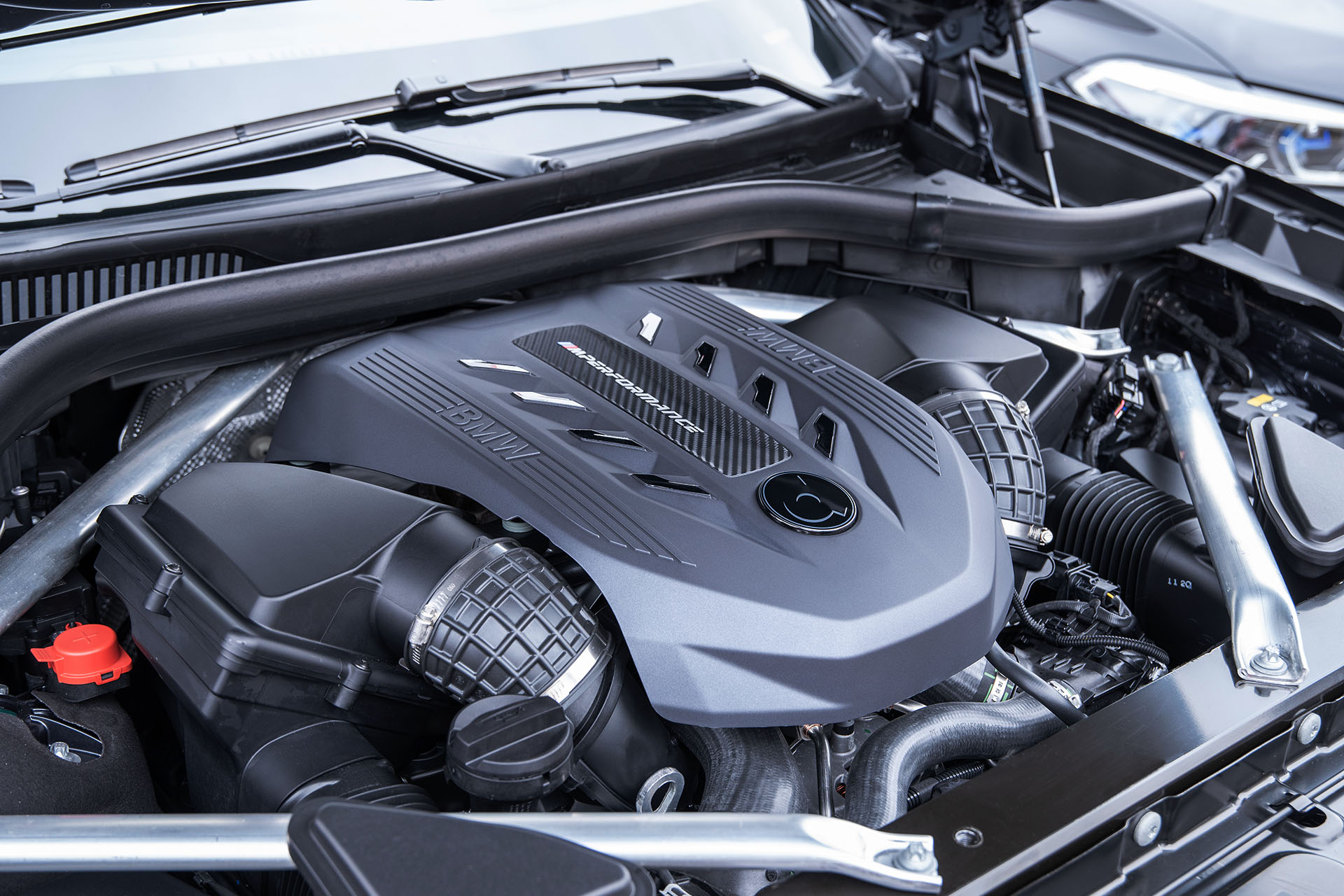 The Stage 1 boost takes the G07 X7 M50i standard 390 kW (530 hp), 750 Nm (553 ft-lb) 4.4-Liter Biturbo V8 up to a more impressive 463 kW (630 hp) and 830 Nm (612 ft-lb). But wait, there is more, dAHLer is already working on Stage 2, and with that, they promise 475 kW (646 hp) and 850 Nm (627 ft-lb), and just in case you don't happen to own the top of the line X7 M50i, dAHLer even offers their performance upgrades for the other gasoline-powered X7 models, and even the diesel-engined ones.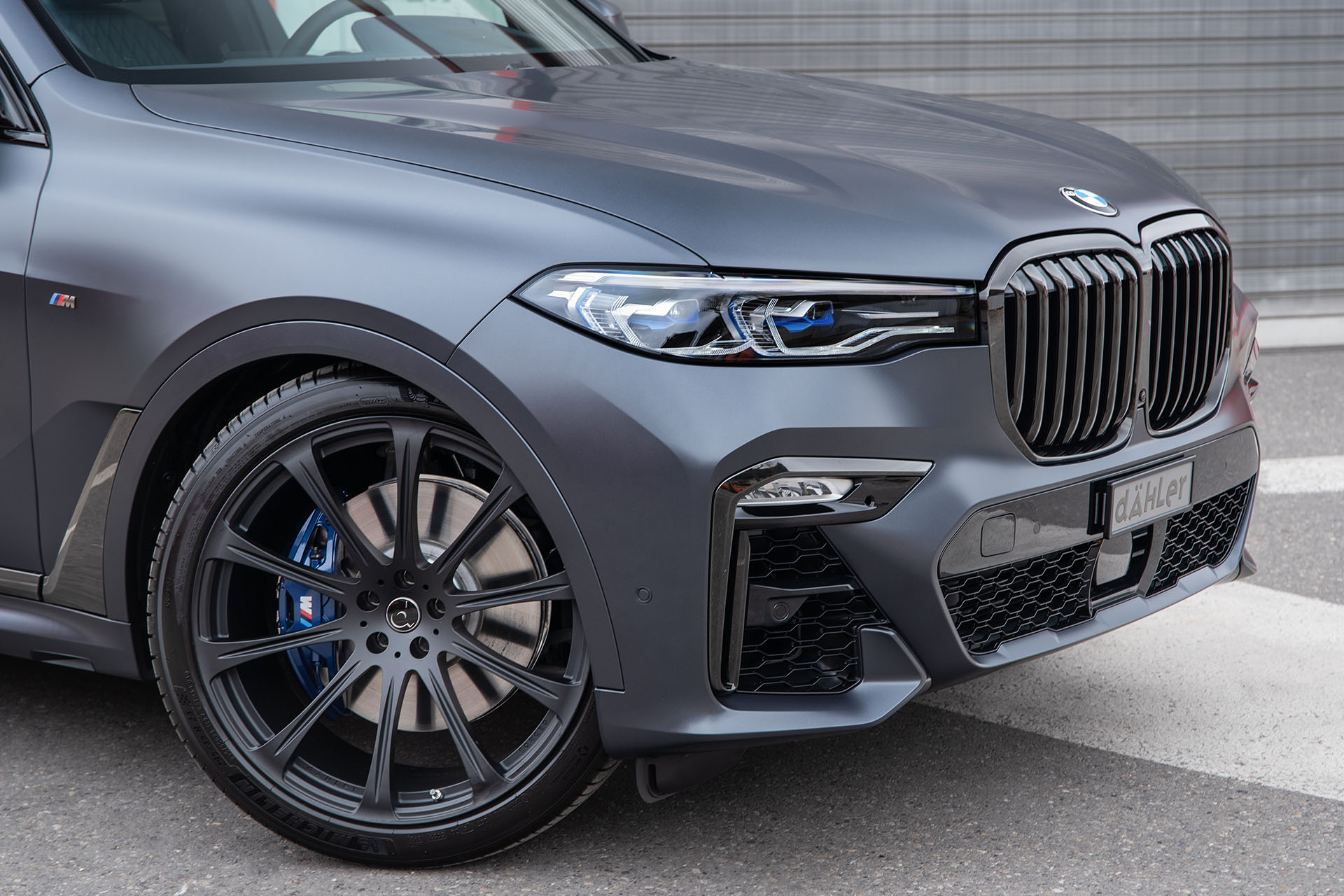 As you probably noticed from the photos, this X7 comes with a lowering module for the factory original dual-axle air suspension with an automatic leveling system that fitted on all X7 models by BMW, not only does it look amazing, it also lowers the center of gravity that's so troublesome on all high-riding SUV models, hence it improves driving dynamics.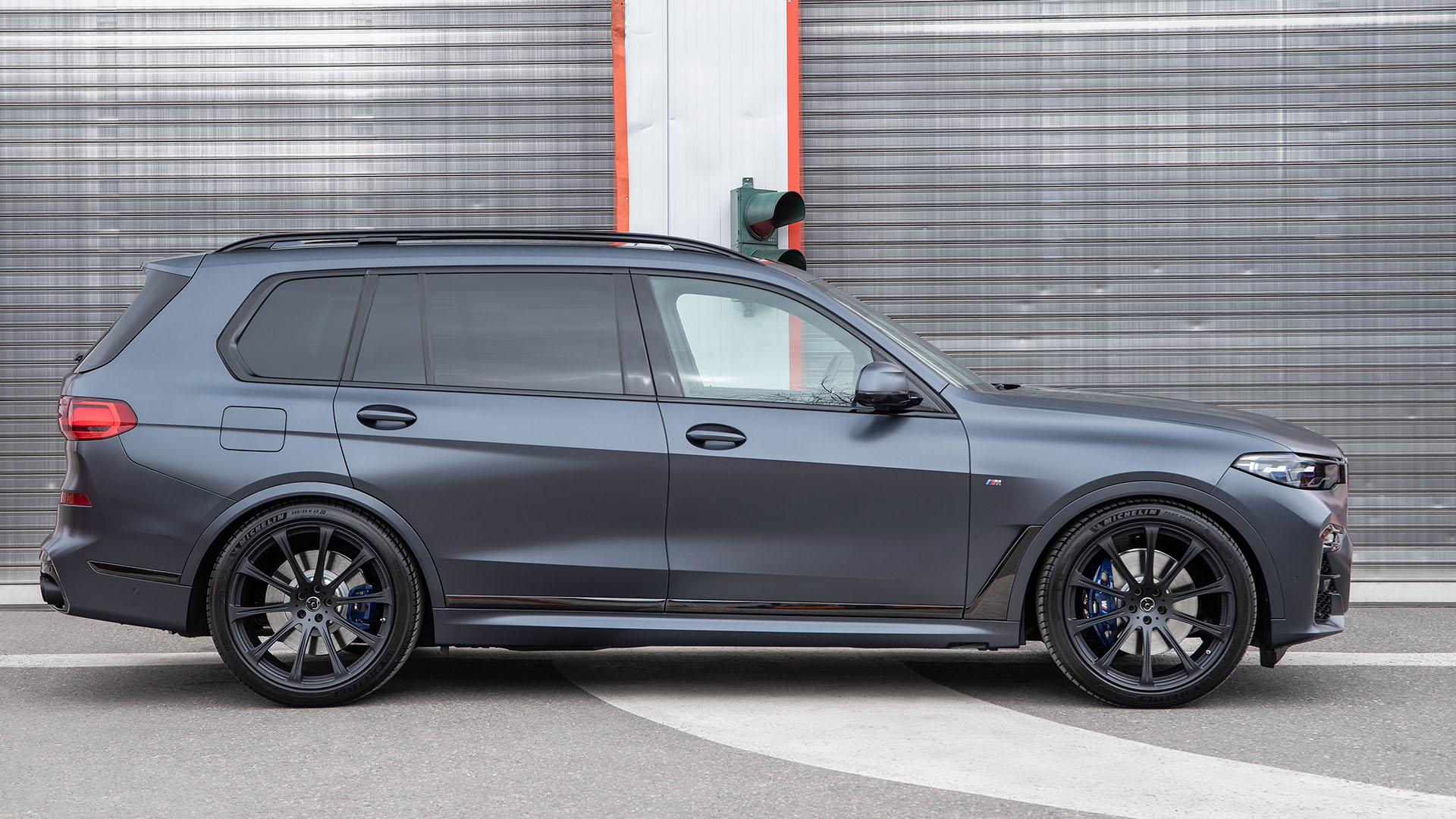 The wheels on this demo BMW X7 by dAHLer Competition Line are massive 23-inch CDC1 FORGED units, these are weight-optimized and reduce the unsprung and rotating mass despite being 11-inch wide, as can be expected, these wheels can be finished in any shade the client desires, dAHLer advises the fitment of 295/35R23 tires, but if you prefer a staggered look, you can also opt for 285/35R23 on the front axle and massively wide 325/30R23 on the rear axle, which is what I would go for the be honest.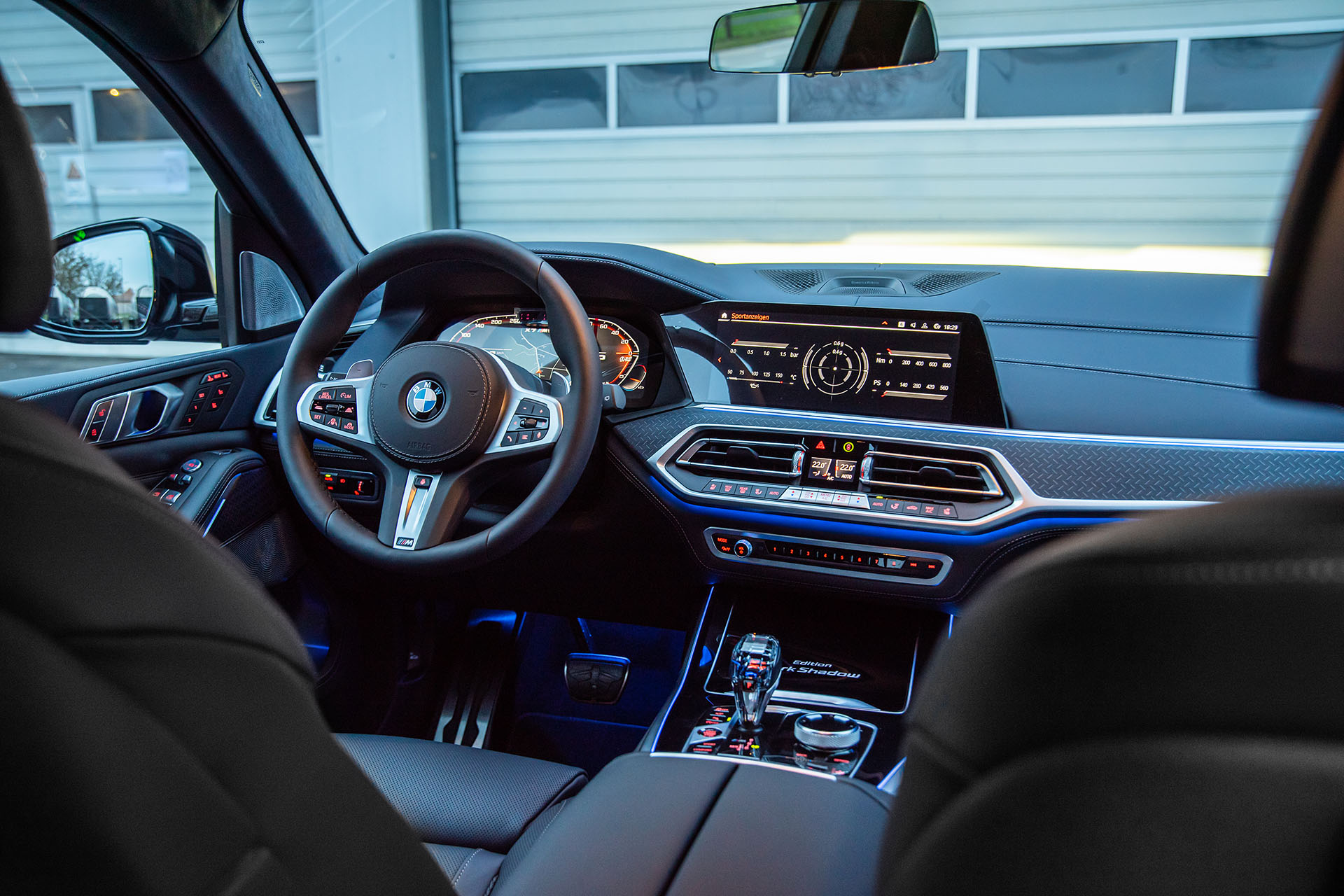 The car in these photos is even more special, dAHLer calls it the 'Edition Dark Shadow', and they intend to build only 500 units of this special unit, this car comes with a matt finished body and a glossy black rear diffuser and M-look mirror covers, naturally, the interior hasn't been overlooked either, and aside from custom mats and a nice pedal set, the speedometer has been extended to 330 Km/h.