The Ferrari SF90 Stradale was actually a special model to celebrate the 90th anniversary of Scuderia Ferrari, and while the main power comes from a twin-turbo V8 engine, the SF90 also comes with three additional electric motors for a total power output of 968 hp (735 kW) with a torque figure of 800 Nm … surely impressive numbers straight from the factory in Maranello, Italy.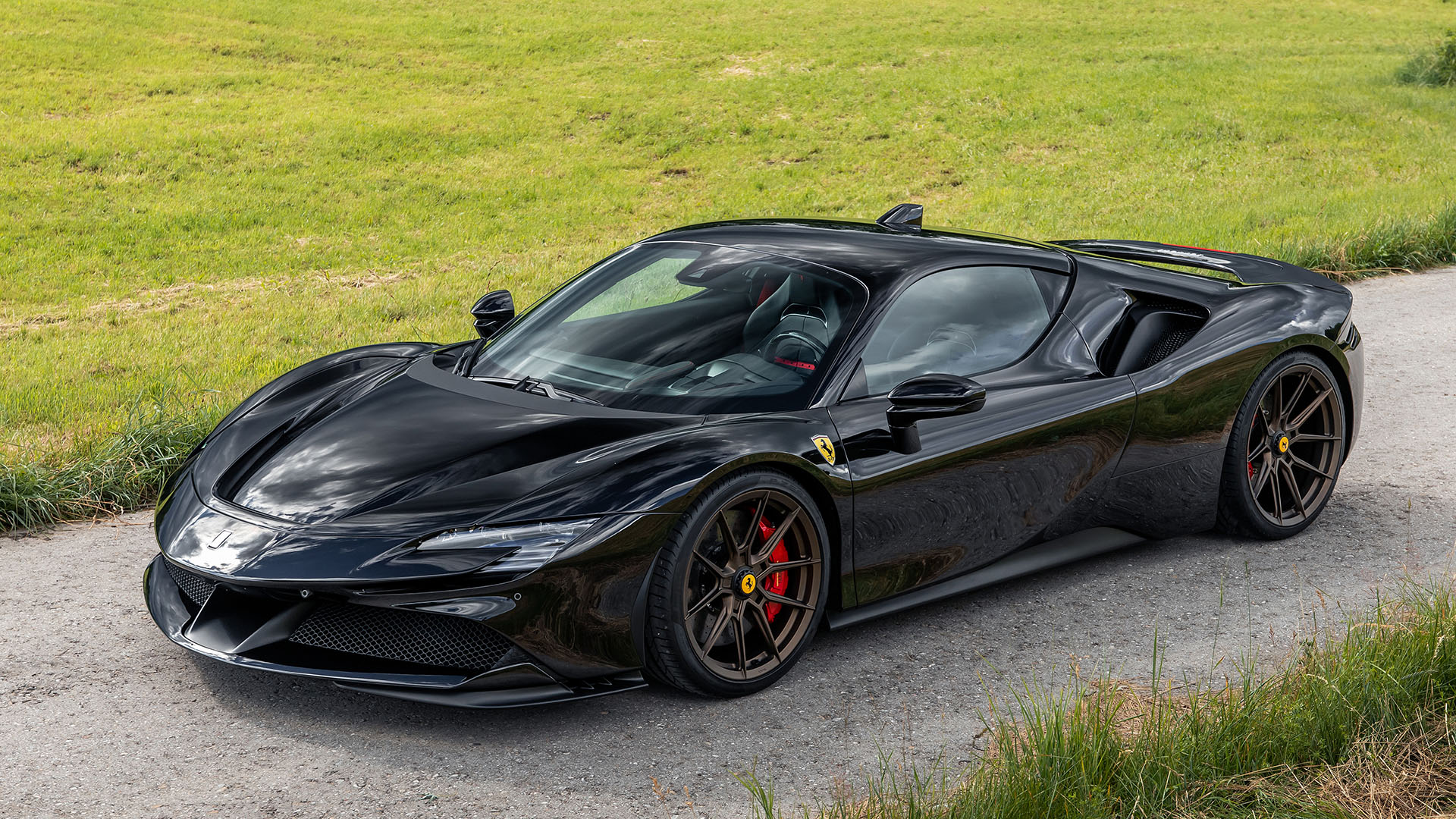 But we wouldn't be writing about NOVITEC if they didn't manage to upgrade the already potent Ferrari SF90 Stradale, the NOVITEC exhaust system with metal catalysts boosts the overall power to 1,033 hp (760 kW) with 858 Nm of torque, acceleration from 0 to 100 km/h takes only 2.5 seconds after a visit at NOVITEC with a top speed in excess of 350 km/h.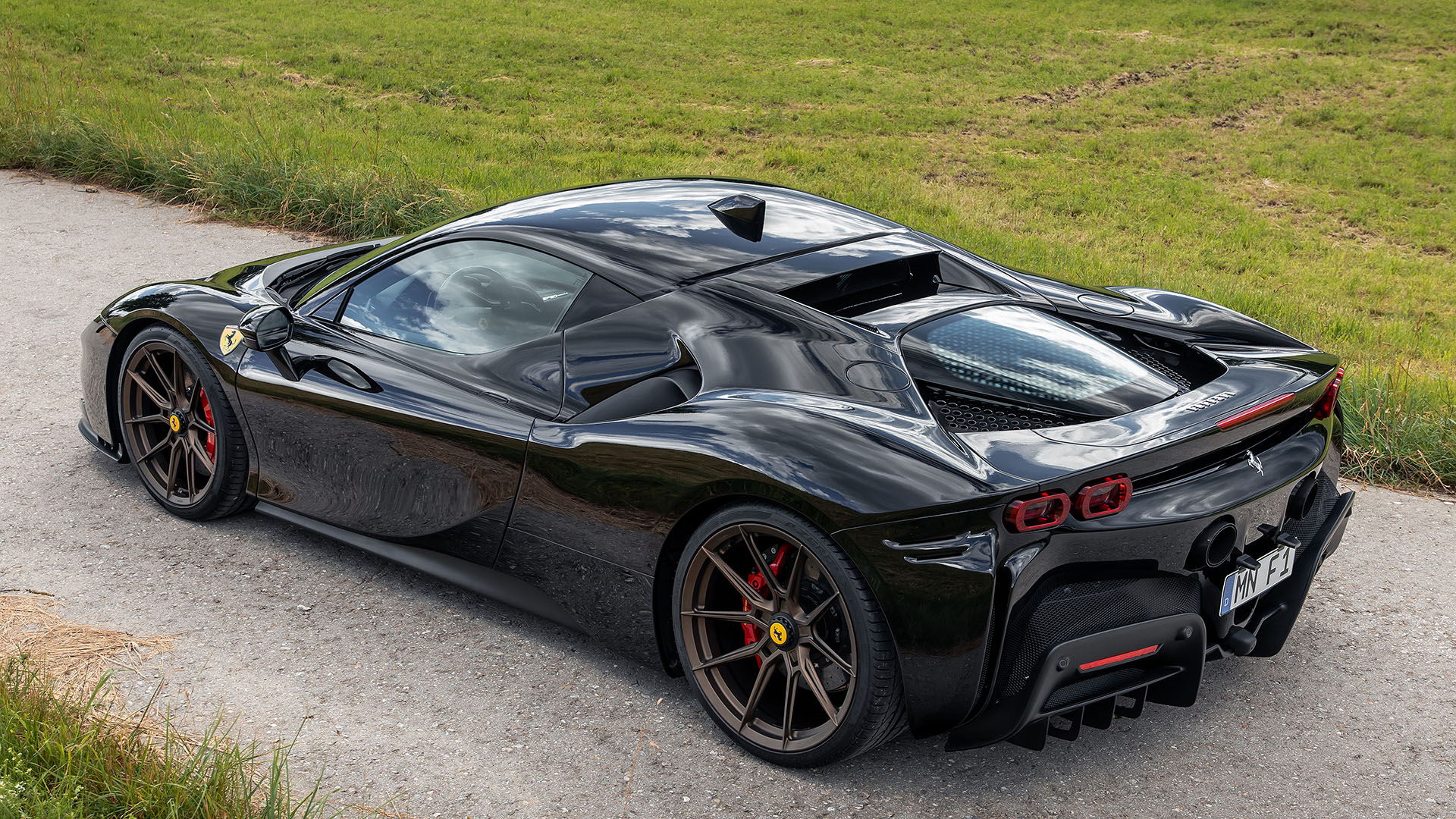 To achieve this increase in power, the NOVITEC exhaust system is created with 100-cell metal catalysts and twin stainless tailpipes that come with a diameter of 112 millimeters, complete with beautiful carbon exhaust tips, this system optimizes exhaust flow and because of the fully thermally insulated pipes the temperature in the engine bay is reduced … if you prefer even more heat control you can always opt for the NOVITEC 999 gold-plating.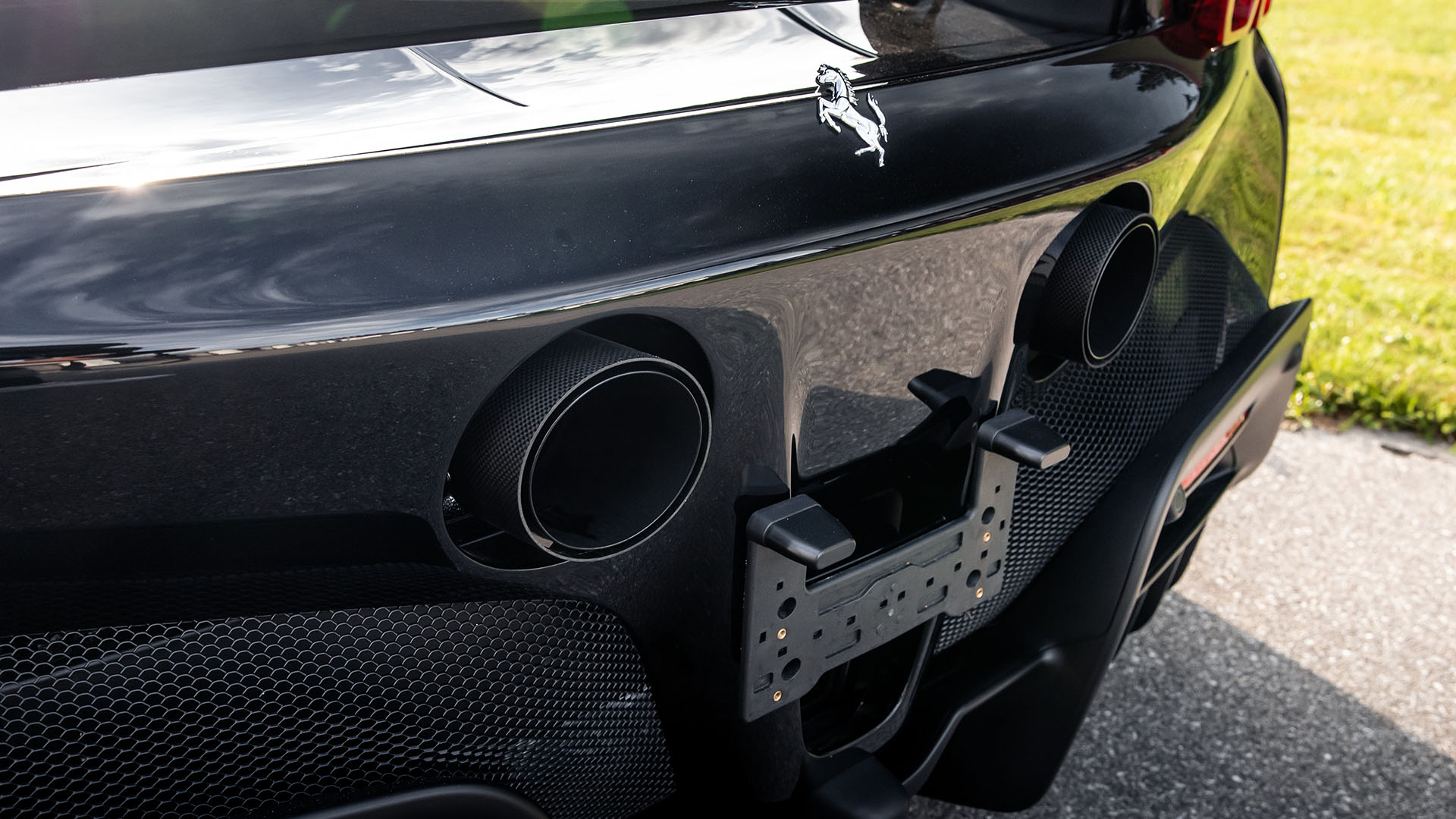 The NOVITEC exhaust system is available with, or without electronic sound management, you know, the active control flaps in the exhaust pipes to set the sound to 'LOUD' or 'INSANELY LOUD', if you want to get the lightest possible exhaust system for your Ferrari SF90 you should get the NOVITEC system in INCONEL, a lightweight material used on Formula One exhaust systems.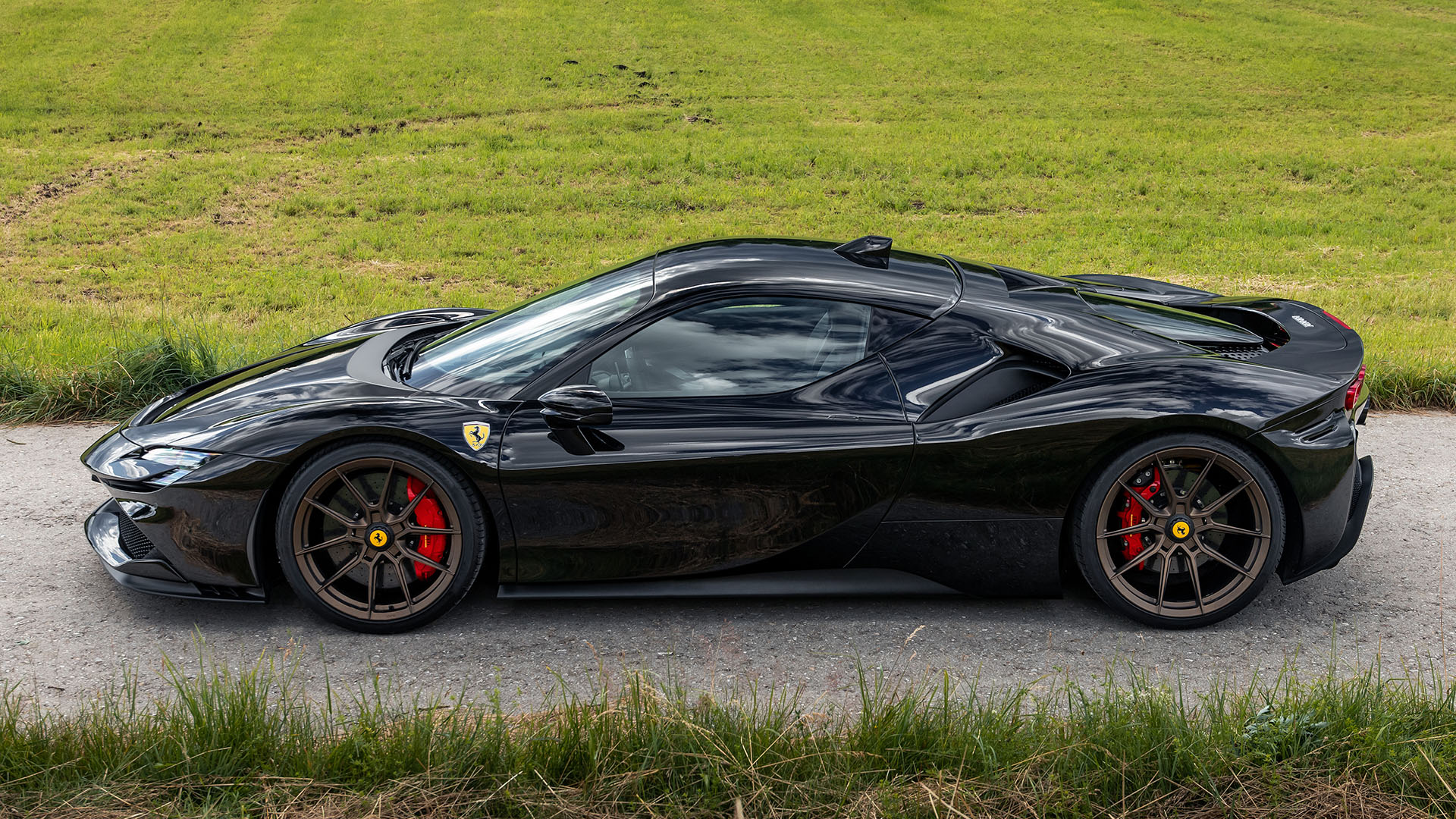 While the sound is extremely important, especially on a hybrid car, looks shouldn't be forgotten other, and to that extend NOVITEC usually teams up with VOSSEN for their forged alloy wheels, and this black Ferrari isn't any different, a set of high-tech forged wheels made in the USA are fitted, in this case, finished in 'Bronzino', but NOVITEC offers 72 different colors to their clients.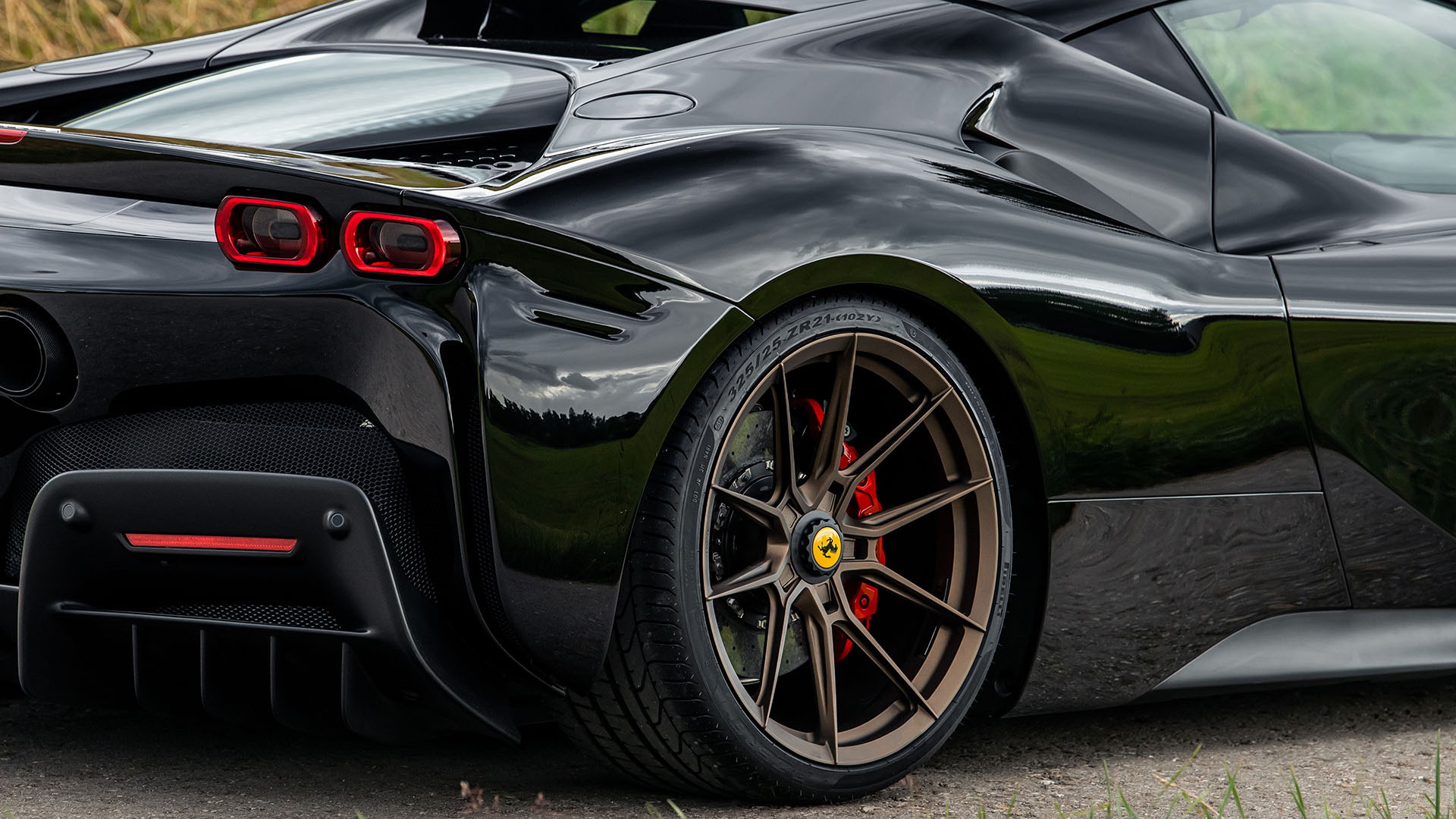 These NOVITEC NF10 wheels look like a ten-spoke design, but if you look closely it's, in fact, a 'double' five-spoke design, and thanks to some amazing machining tech, VOSSEN managed to create a set of wheels that perfectly fill out the wheel arches on this Ferrari SF90 Stradale, 9.5×20 inch wheels at the front with 255/35 ZR 20 tires and bigger and wider wheels in 12×21 inch for the rear, this time with massive 325/35 R 21 tires fitted, the staggered dimensions emphasize the wedge shape of this Ferrari.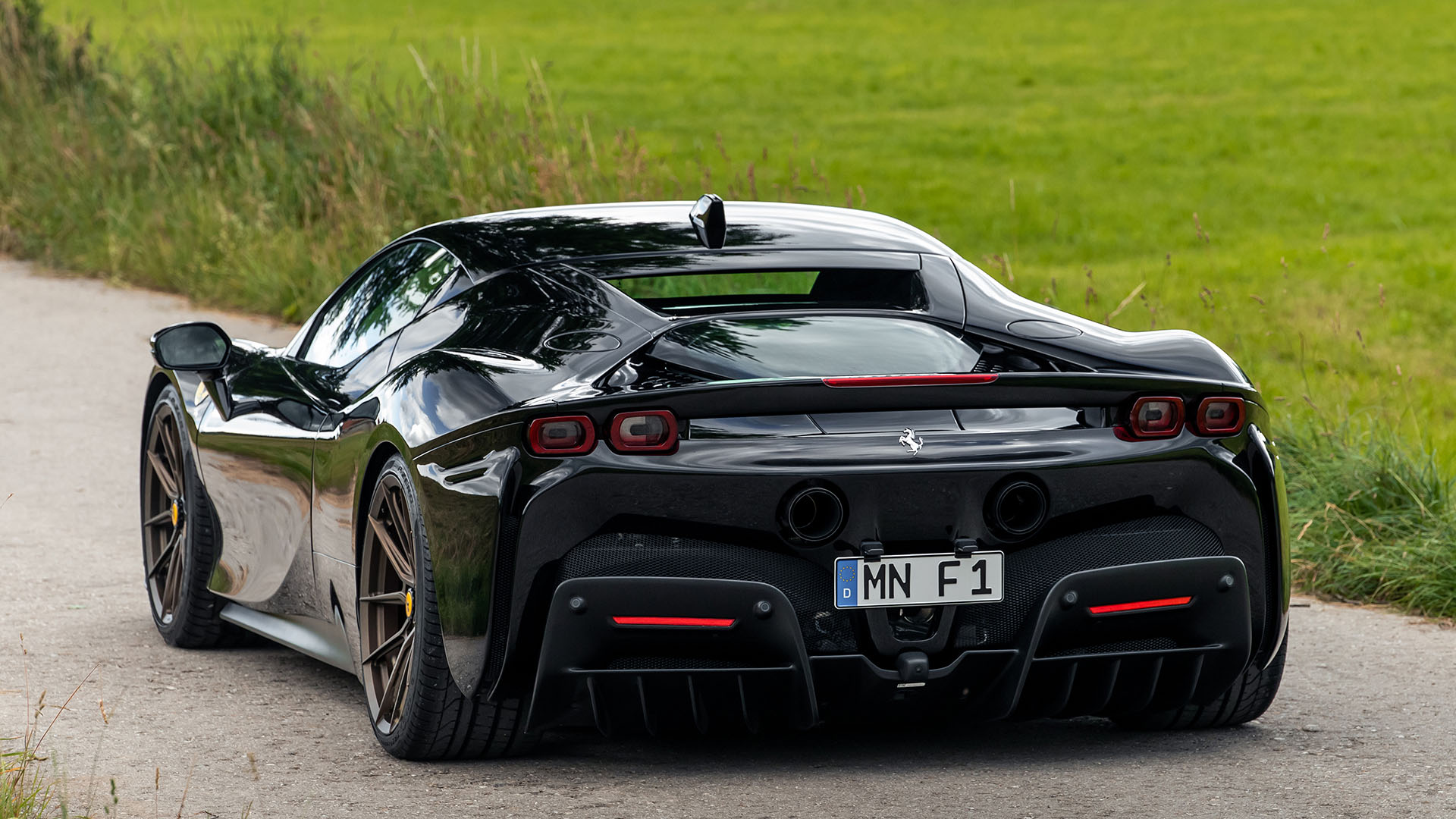 With custom wheels come the need for lowering a car in my humble opinion, and it seems NOVITEC feels the same way, they offer a set of lowering springs to bring the SF90 30mm lower to the street at the front and 25mm lower at the rear, just enough to make a visual impact, and by lowering the center of gravity, this also improves on handling.
NOVITEC also offers customization for the interior, offering the client the option to color match the leather or Alcantara upholstery to the color they selected on the wheels, but as usual, the demo car doesn't show any custom interior treatment … I guess now it's time to wait for NOVITEC to release an aero kit for the SF90, or perhaps even an N-LARGO limited edition.