The first-ever Senna GTR built, known as the Senna GTR Prototype 'VP798', is currently being auctioned on Collecting Cars. This particular car was extensively utilized for development, testing, and media purposes before undergoing a full recommissioning in 2021.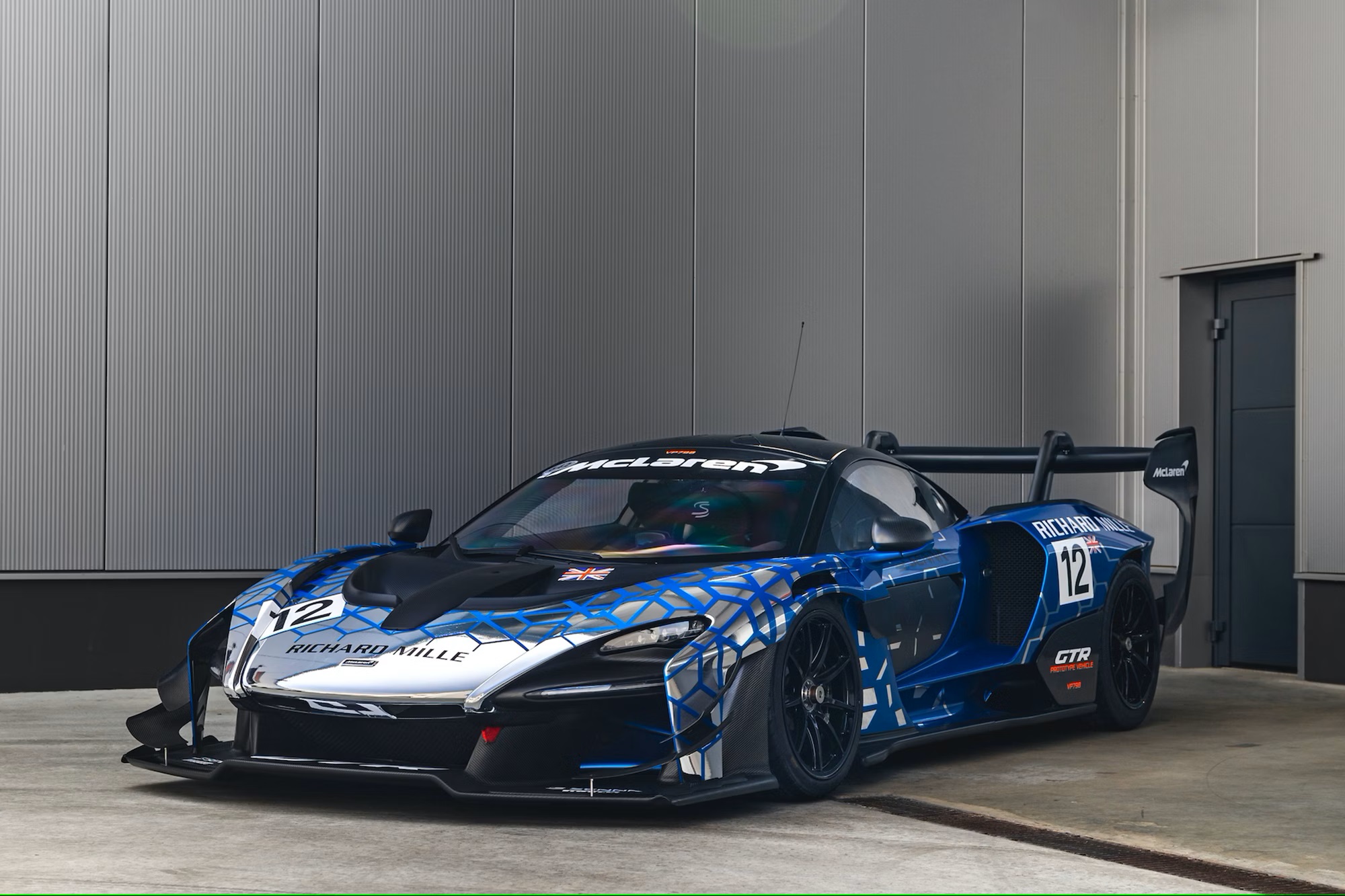 The journey of the Senna GTR Prototype began in March 2019 when it was initially constructed. It had its first drive at Sywell Aerodrome in the UK before being sent to the renowned IDIADA proving ground in Spain for development and calibration activities. The car made its public dynamic debut at the 2019 Goodwood Members' Meeting, where it was driven by Bruno Senna. It was later returned to IDIADA for further testing.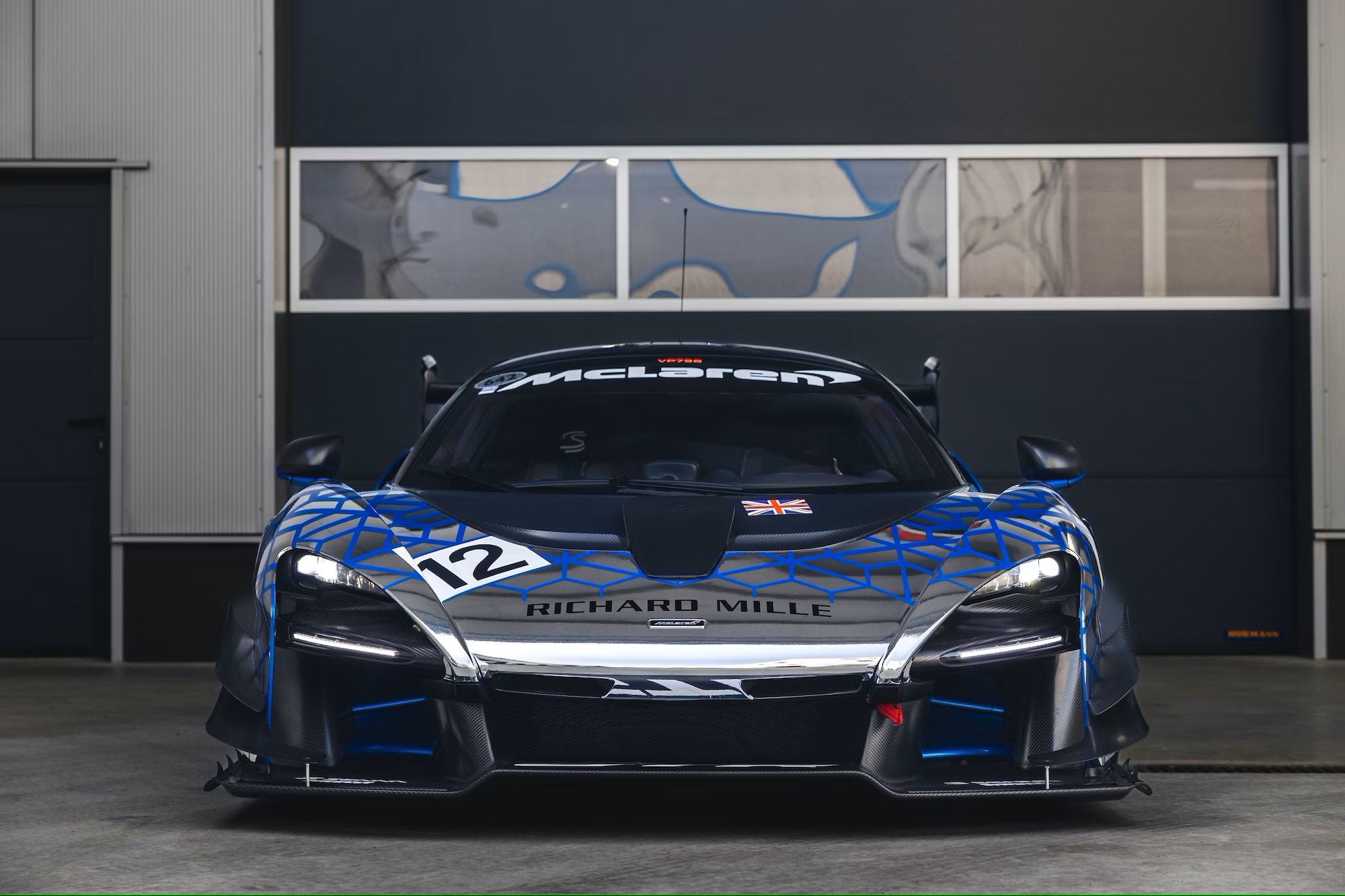 In late April 2019, the car was brought back to Woking for a review by the Executive board. 'VP798' played a significant role in the sign-off stage for the Senna GTR, including track time at Silverstone, Goodwood, and Portimao. The development phase was completed in November 2019, and the car garnered media attention through various track tests in December of that year.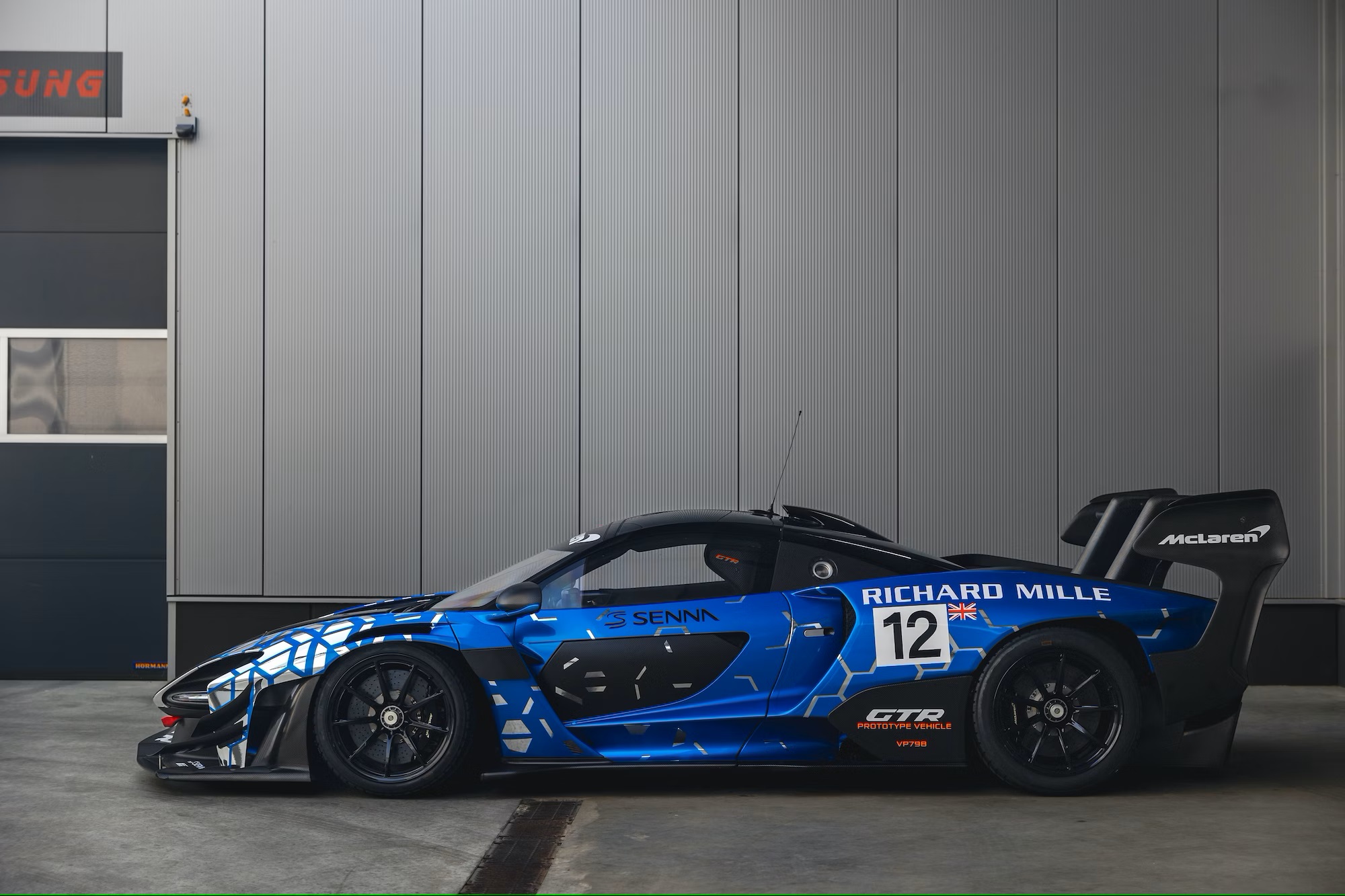 Having accumulated an accident-free history and covered approximately 25,000 km, the car was stored at McLaren for nearly 18 months starting from the end of 2019. In May 2021, the car underwent recommissioning, including the installation of a replacement engine and gearbox. It was deemed mechanically suitable for customer track-related activities, indicated to have reached a mileage of 25,416 km. Subsequently, the car was officially handed over to its first private owner in August 2021.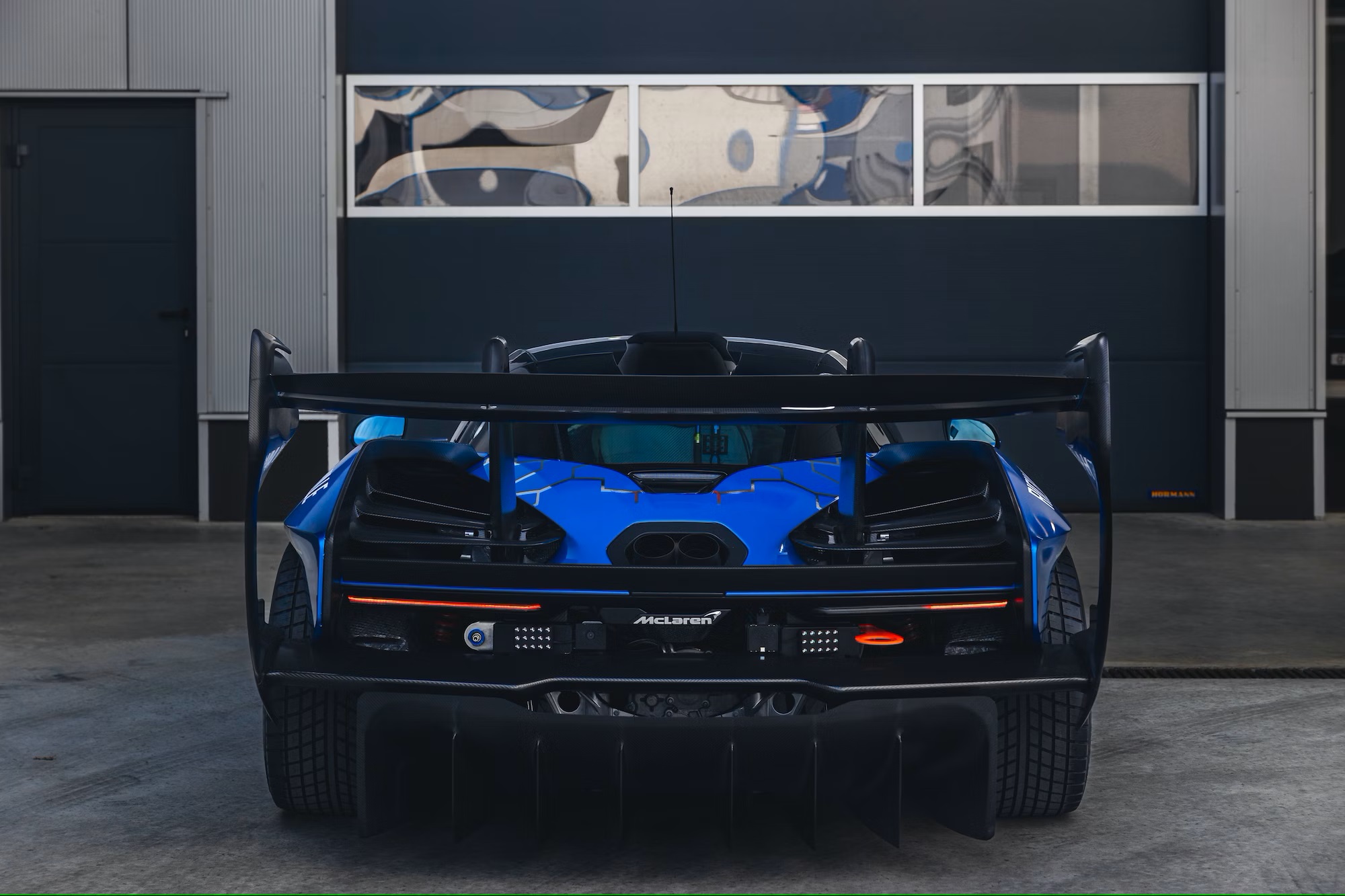 Compared to the standard Senna, the GTR model boasts a lower ride height of 34mm. It features prominent aerodynamic elements such as a dramatic front splitter, a substantial rear wing, a revised diffuser, and front 'canards'. These modifications result in an increased width of 77mm at the front and 68mm at the rear. While it only weighs 10kg less than the standard car, it generates an additional 200kg of downforce at 155mph. The suspension setup was swapped with the lightweight racing configuration derived from the 720S GT3 race car.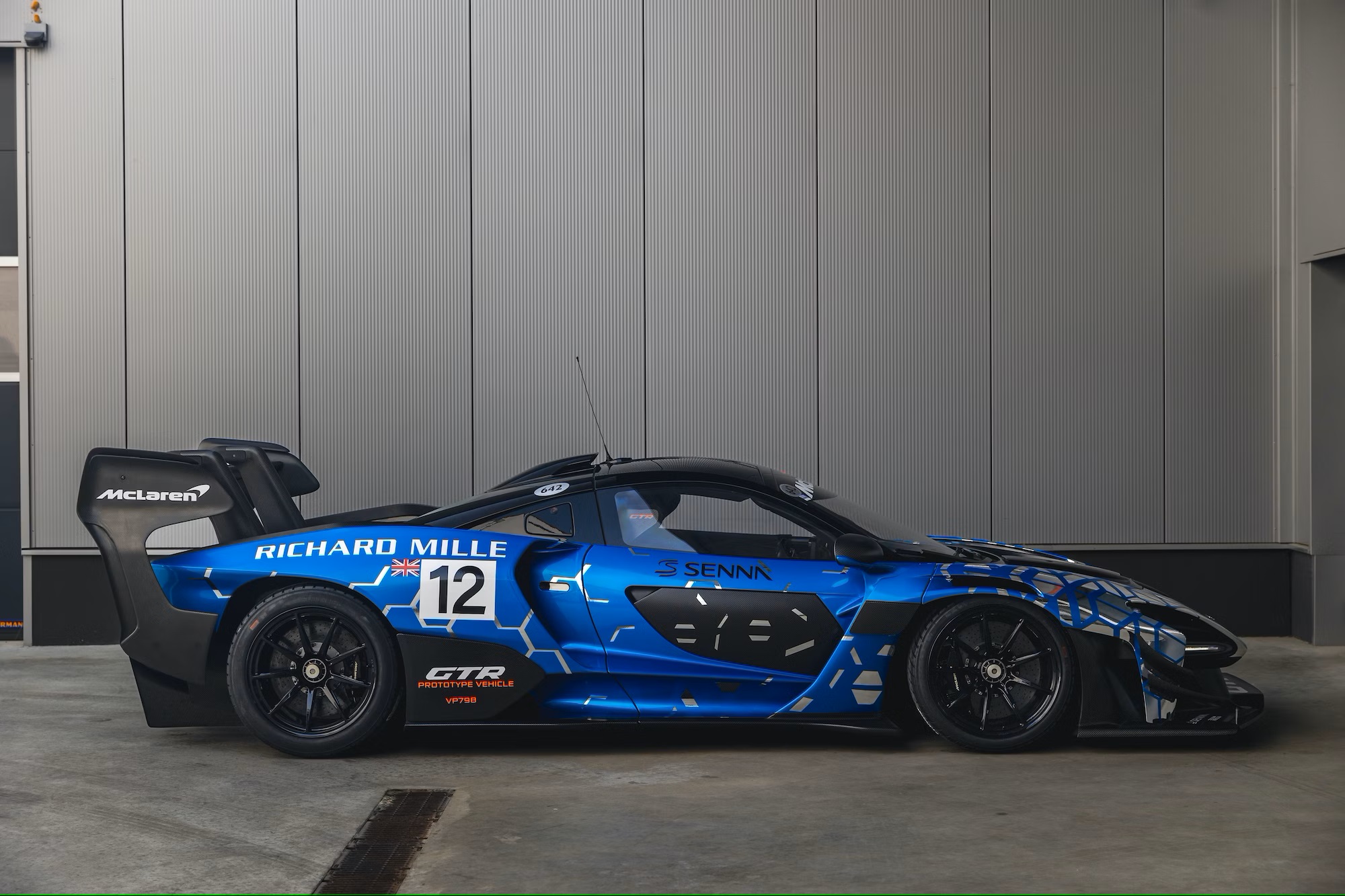 The car is finished in Paris Blue and is currently adorned with a 'Senna GTR' vinyl wrap. It rides on 19-inch ultra-lightweight forged nine-spoke center-lock alloy wheels, finished in gloss black. The wheels house ceramic disc brakes with black McLaren-branded calipers and are currently fitted with Pirelli 'wet hard' racing tires.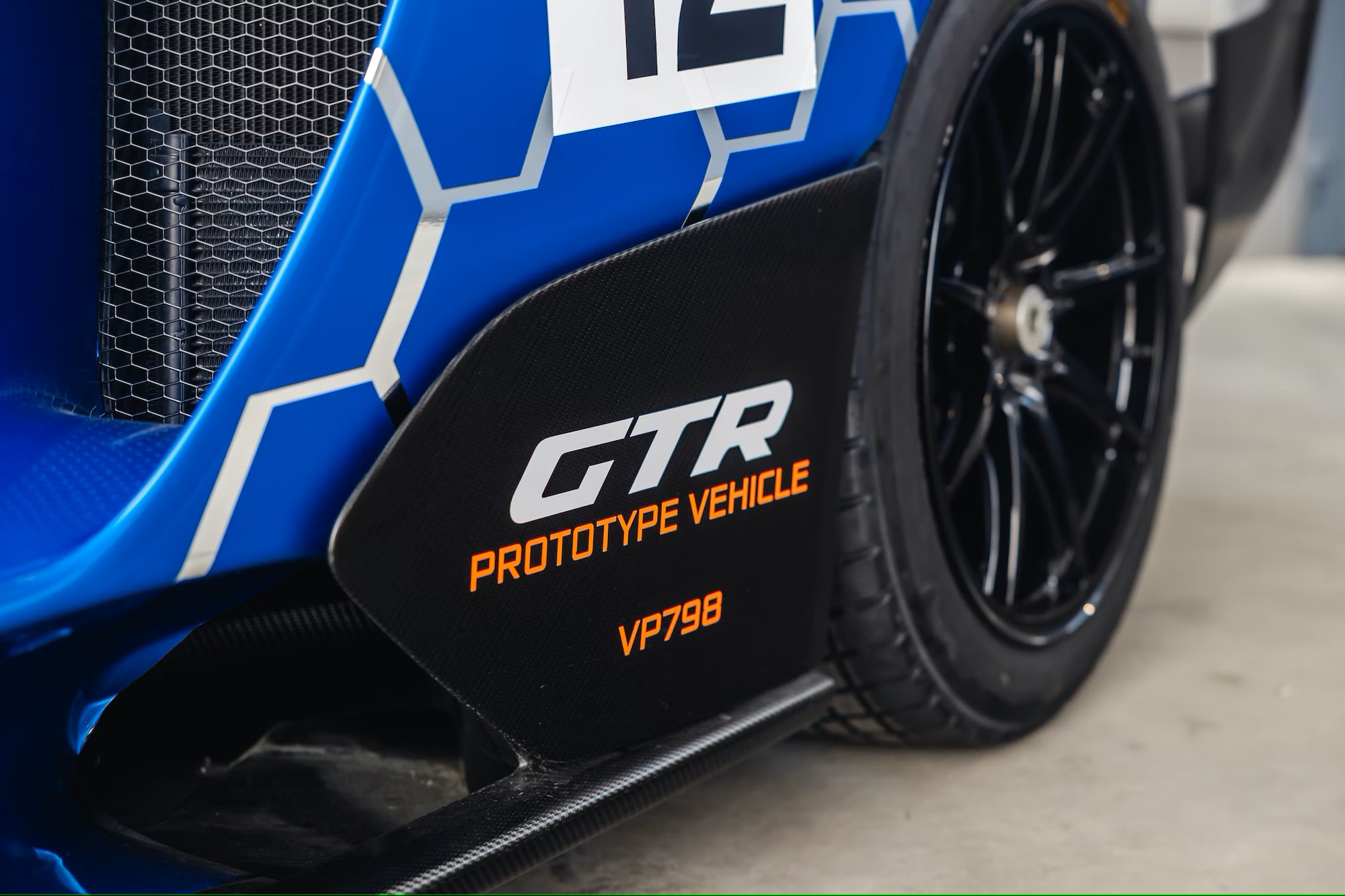 Powering the Senna GTR is a highly potent twin-turbocharged 4.0-liter V8 engine. It produces a staggering 814 horsepower at 7,250 rpm and 590 lb-ft of torque at 5,500 rpm. While this power output is only 25 hp more than the road-going Senna, it still makes it the most powerful McLaren combustion engine ever produced. The power is transmitted to the rear wheels via a seven-speed race dual-clutch automatic transmission with paddle shifters.
Source: Collecting Cars