Official: 2017 Mercedes-AMG GT-R
Mercedes-AMG GT R joins the Hillclimb line-up following World Premiere
Let's cut to the chase. The Mercedes-AMG GT-R has been officially unveiled and it is an absolute monster. 4.0-litre V8 engine producing 585 hp that is capable of reaching 62 mph in just 3.6 seconds and onto a top speed of 198 mph.
The 503bhp AMG GT S has never been short on performance, but those crazy Germans at AMG were bored I guess, so they decided to develop and even more hardcore version.
The AMG GT R was developed at Nurburgring and gets aggressive (wider) fenders at the front and rear and a 57 mm wider track which should aid its handling. A large double diffuser and spoiler combination at the back make it an altogether more menacing looking machine that the AMG GT S. Air Curtains on the outside and larger front opening help airflow.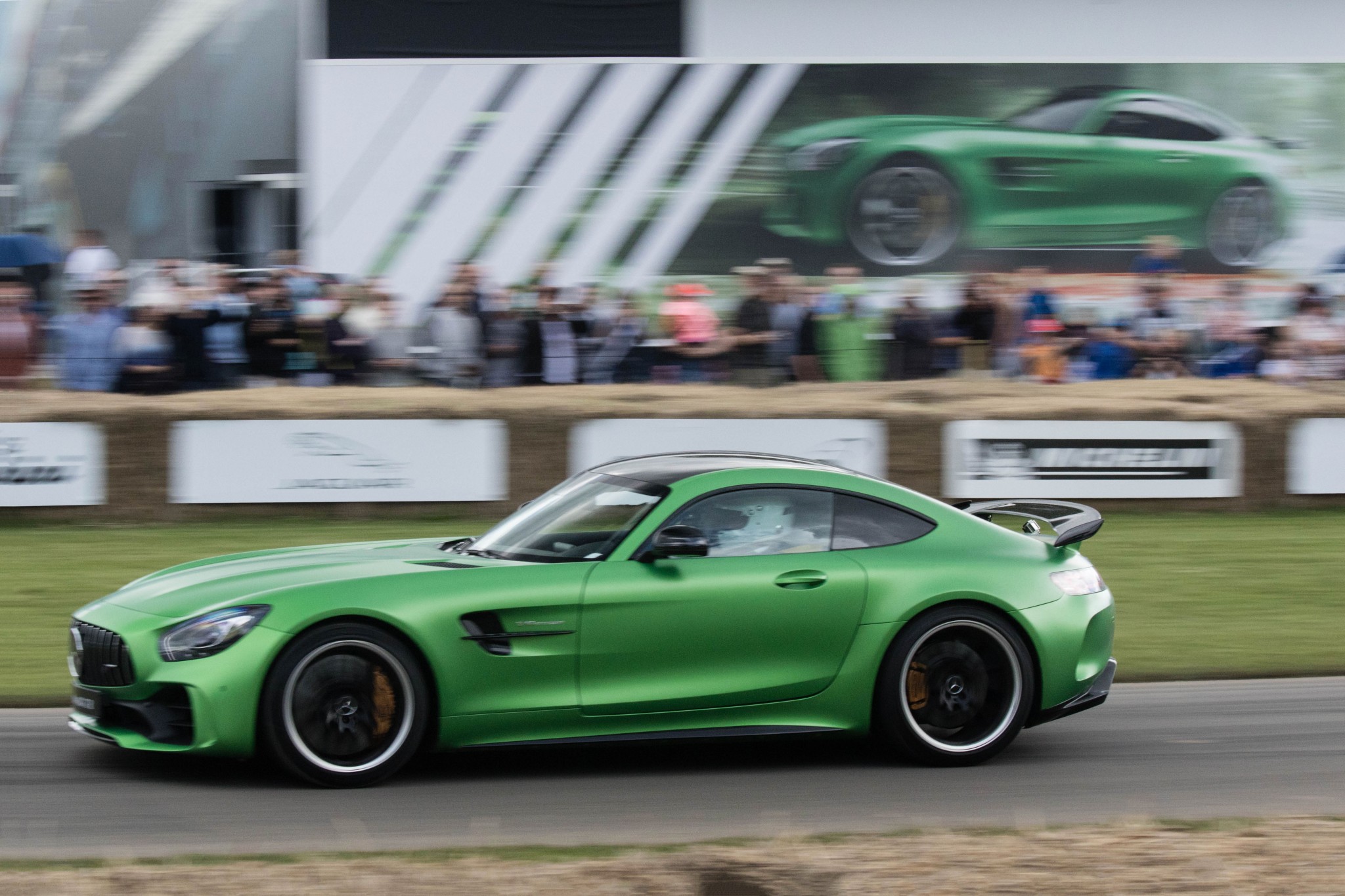 Overall, it looks like an AMG GT3 race car to our eyes and that's not a bad thing. Larger openings create better cooling for the V8 engine.
The changes aren't just fixed either. Many of the aerodynamics are active including a venturi tunnel hidden beneath the front skirt. Vertical louvres can also be opened and closed to improve airflow. The roof of the AMG GT-R is carbon fiber.
We mentioned the performance. The 4.0-litre twin-turbo V8 has been boosted 585bhp and 513lb ft of torque thanks to upgraded turbos running a higher boost pressure. As before, power is sent to the rear via a transaxle seven-speed dual-clutch gearbox. Both the software and the ratios have been updated to aid in performance and driveability.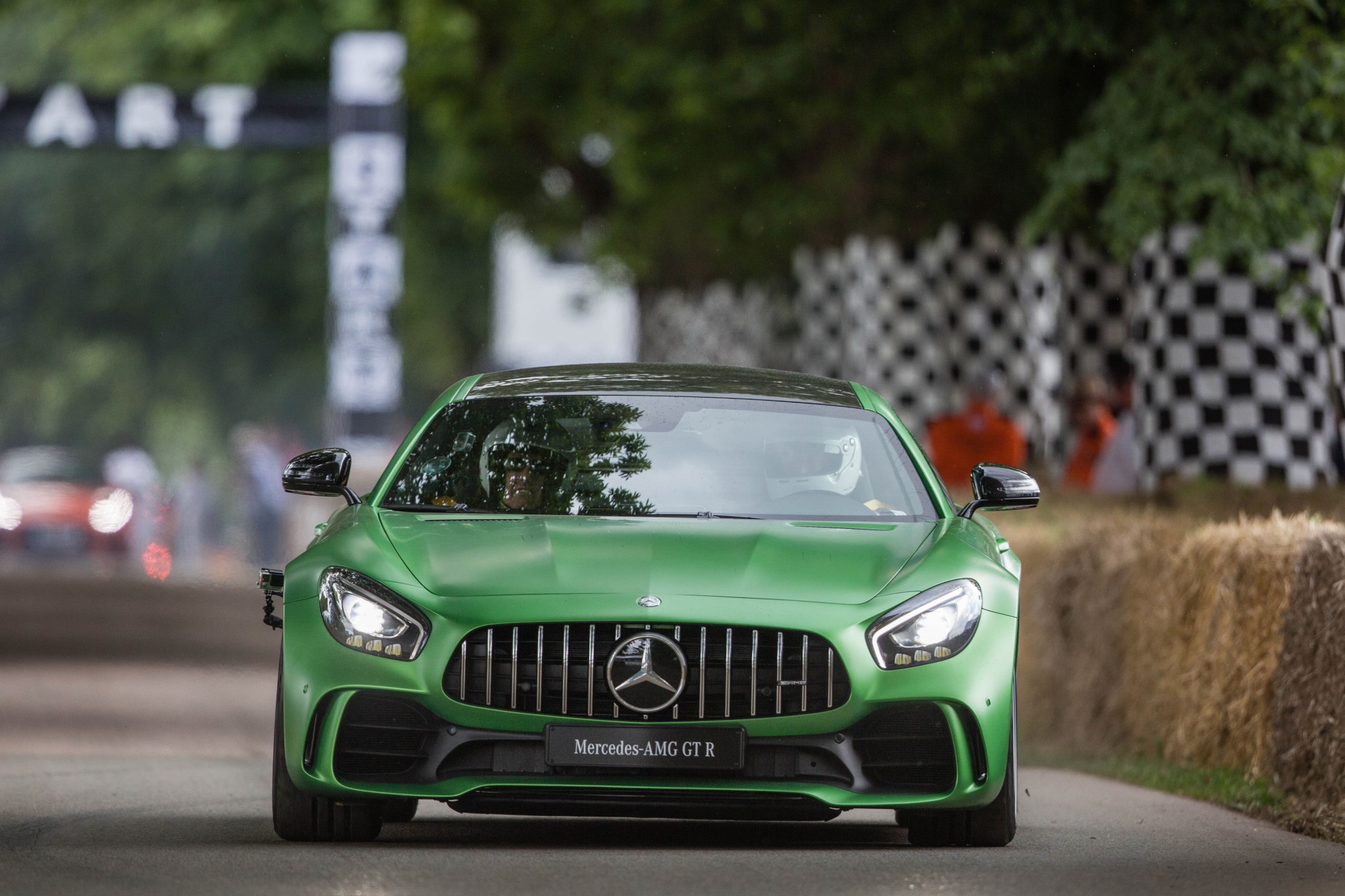 All new adaptive coilovers, thicker rear anti-roll bar and 390mm front/360mm rear brake discs (larger carbon ceramics are optional) with fade-resistant pads round out the package.
The GT R employs various weight saving strategies, including but not limited to the use of carbon fiber in the construction of the front wings, a carbon fiber prop-shaft and forged wheels. The result is 15kg saving vs the standard car.
2017 Mercedes-AMG GT-R Gallery
2017 Mercedes-AMG GT-R In Detail
| | |
| --- | --- |
| Engine |  4.0-litre V8 |
| Power | 585bhp |
| Torque | 513lb ft |
| | |