Back in the late Eighties Lamborghini was developing the successor to their Countach, which was undoubtedly the most futuristic car on the road in the late Seventies when the LP400 was sold in 1974. Evolved into the wide fender, big rear wing, and massive 345mm wide rear tires Countach S in 1978, moving onto a 5-Liter V12 in 1982, and finally getting four valves per cylinder as the Quattrovalvole in 1985 … it was time for a replacement flagship.
Work got underway to have a brand new V12 model to celebrate 25 years of Automobili Lamborghini SpA in 1988 … but they ran out of time in Sant'Agata, and they quickly did a redesign on the Countach that created the 25th Anniversary edition, intended as a limited production model to bridge the gap until the new model would be built … it turned out this final model would stay in production for 2 years and reached 657 units, making her the most successful Countach ever.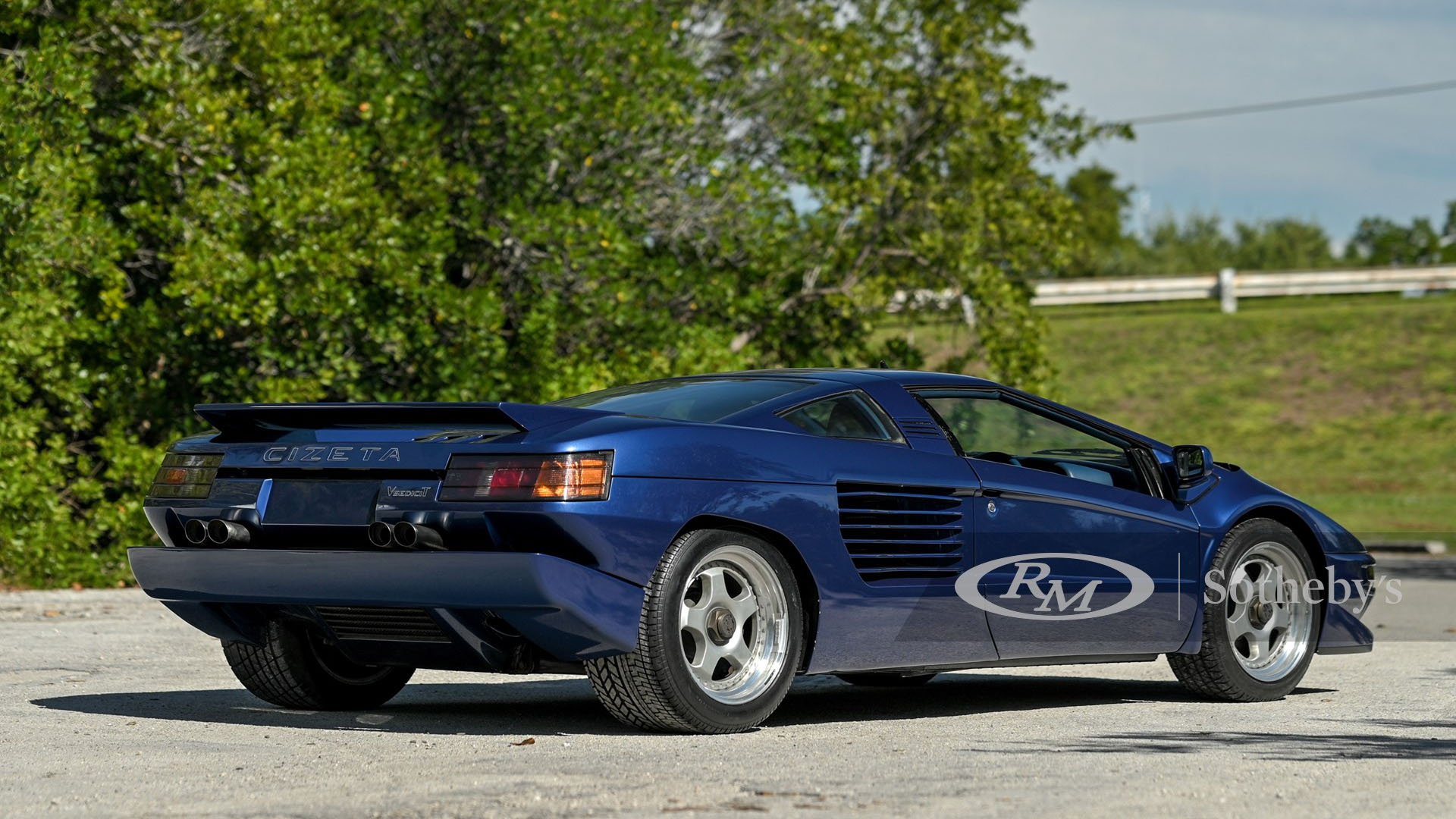 Remember Marcello Gandini? He designed the Lamborghini Miura at Bertone, but he also designed the Countach … so he was the perfect candidate to design the successor to the Countach too, and he did. But on April 23rd 1987 Chrysler bought Automobili Lamborghini SpA, and they deemed the Gandini design for P132, the internal development number for what would become the Diablo in 1990, wasn't what they wanted. So the intermediate Countach 25th Anniversary was created, and designers in the United States, working for Chrysler, reworked Gandini's proposal into what we now know of the Lamborghini Diablo from the Nineties.
In comes Claudio Zampolli, a former Lamborghini test driver and engineer, who moved to Los Angeles and setup a supercar shop, doing maintenance and upgrades on cars from the rich and famous. But he wanted more, he was dreaming about having his own car to compete with the likes from Ferrari and Lamborghini, he teamed up with Giorgio Moroder, a wealthy music producer, and they created Cizeta-Moroder V16T.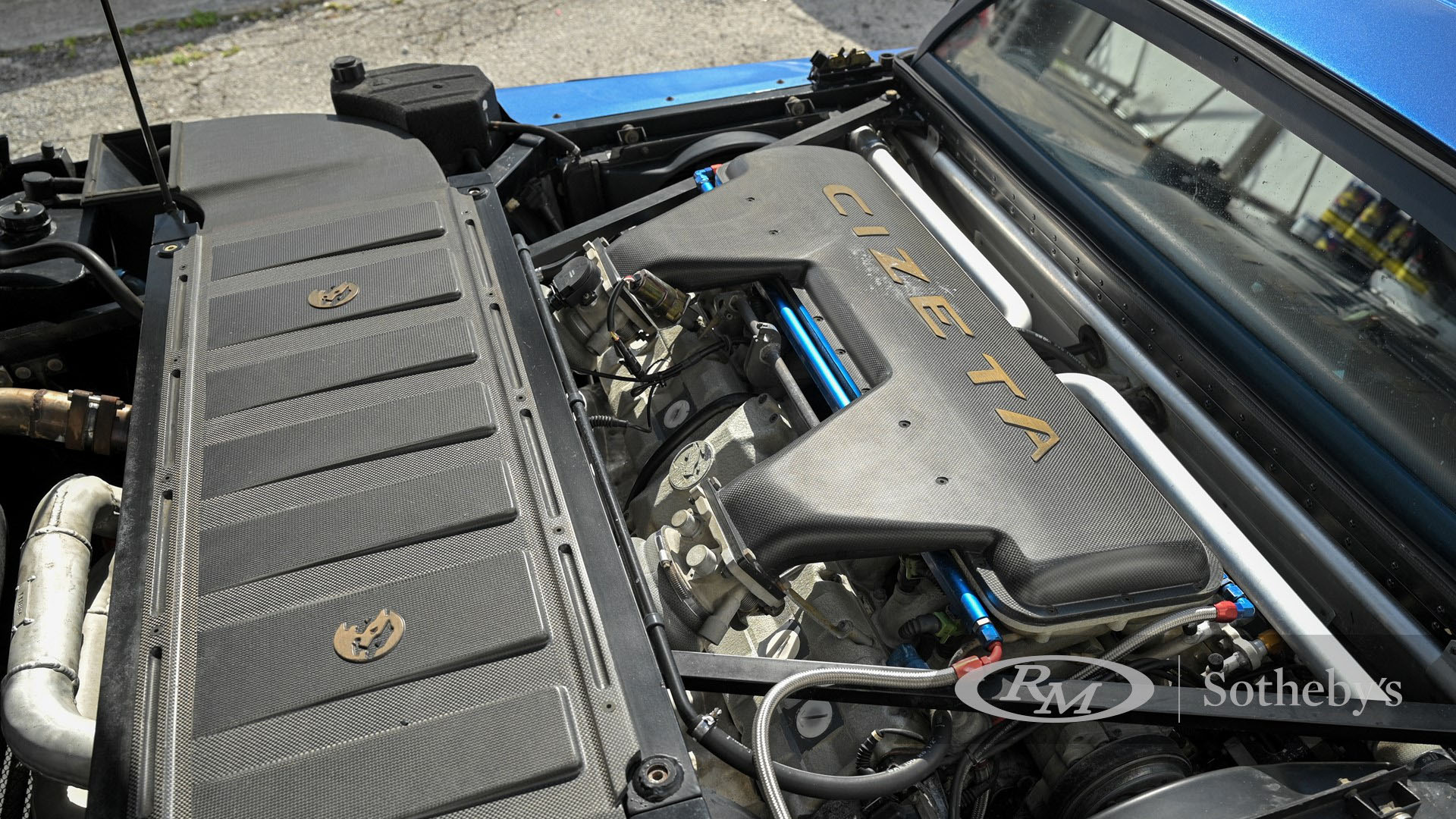 The world hadn't seen many V16 cars, and that's exactly why Claudio Zampolli wanted his supercar to come with this exotic engine, he actually used two V-8 engines to get a 6-Liter engine coupled to a five-speed gearbox, and while no horsepower figures were ever published, the Cizeta V16T should reach 328 km/h (204 mph) and accelerate to 60 mph in 4 seconds … naturally such an exotic car needed a bespoke body design.
And this is where Marcello Gandini's initial Lamborghini P132 design comes into the picture … Zampolli asked Gandini for his design to be used on his new Cizeta model, he did go for normal opening doors and some impressive headlight design, but it is clearly based on Gandini's design for the Lamborghini Diablo.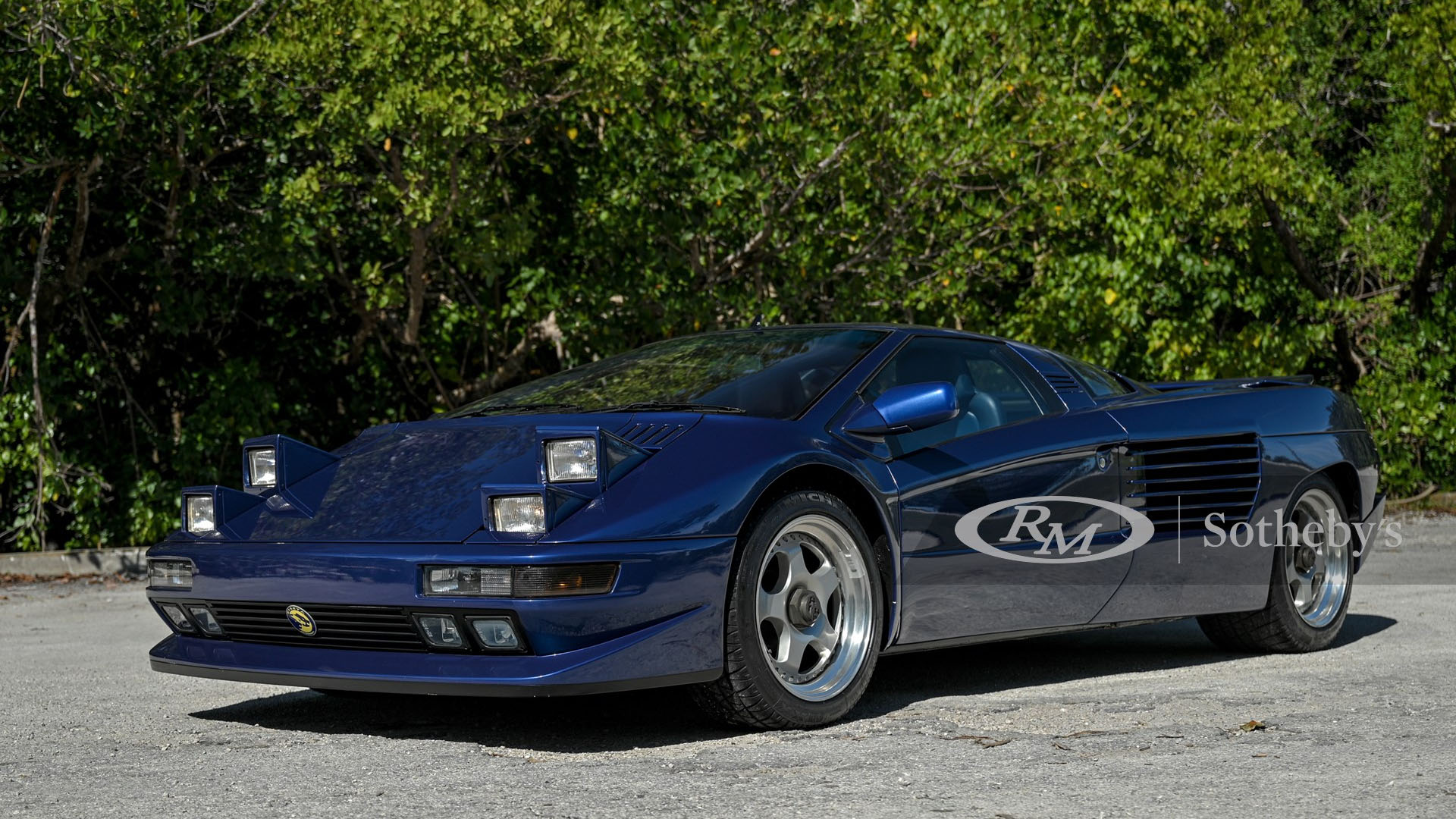 By the time the first car was built in 1991 by Claudio Zampolli he had broken up with Giorgio Moroder, so the car was now called the Cizeta V16T and came with an MSRP of $650,000 (for comparison: a Lamborghini Diablo was about $290,000 at that time). Between 1991 and 1995 only 12 cars would be built, Zampolli moved the assembly of the Cizeta in 1995, but it would take until 1999 for another Cizeta V16T to be built, and as late as 2003 the unique Cizeta V16TTJ Spyder was built, on special order for customer in Japan.
So a Cizeta V16T is a very rare car today, and they are rarely changing owners … but you now have a chance to own one of these extremely rare V16 engine cars, and to be honest, this one is even more special. Chassis ZA9V16T00MMD38101 was ordered by Hong Seh Motors in Singapore for none other than the Brunei Royal Family, the Sultan of Brunei had already ordered three Cizeta V16T, two black ones, and this blue one, but chassis 101 was special.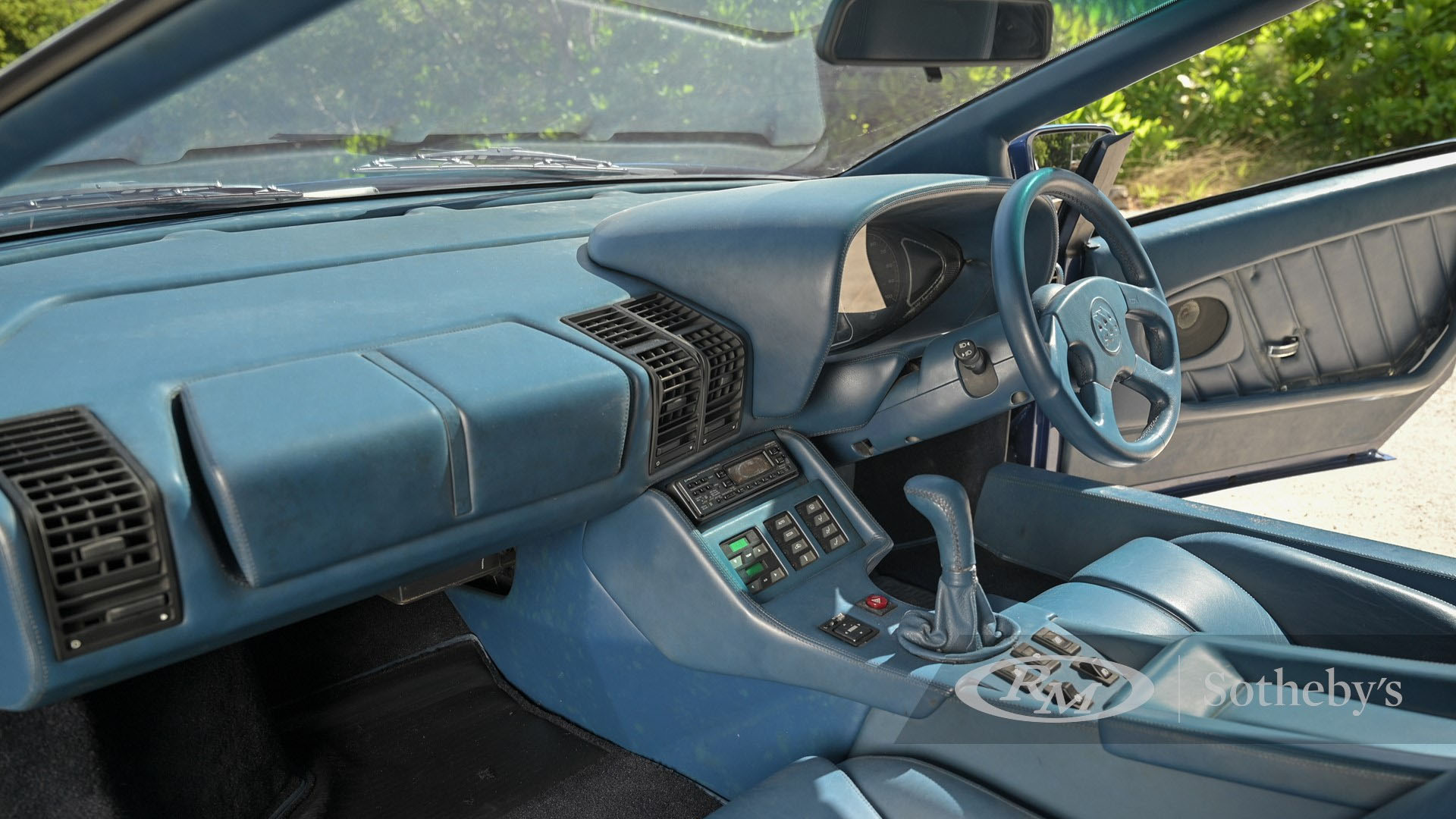 This specific Cizeta V16T was a RHD version, and it was the show car for the 1993 Geneva Motor Show before it was shipped to Singapore in late March 1993, one more detail, this car came with horizontal fins on the side air intakes, which only the prototype showed, the production cars came with vertical fins.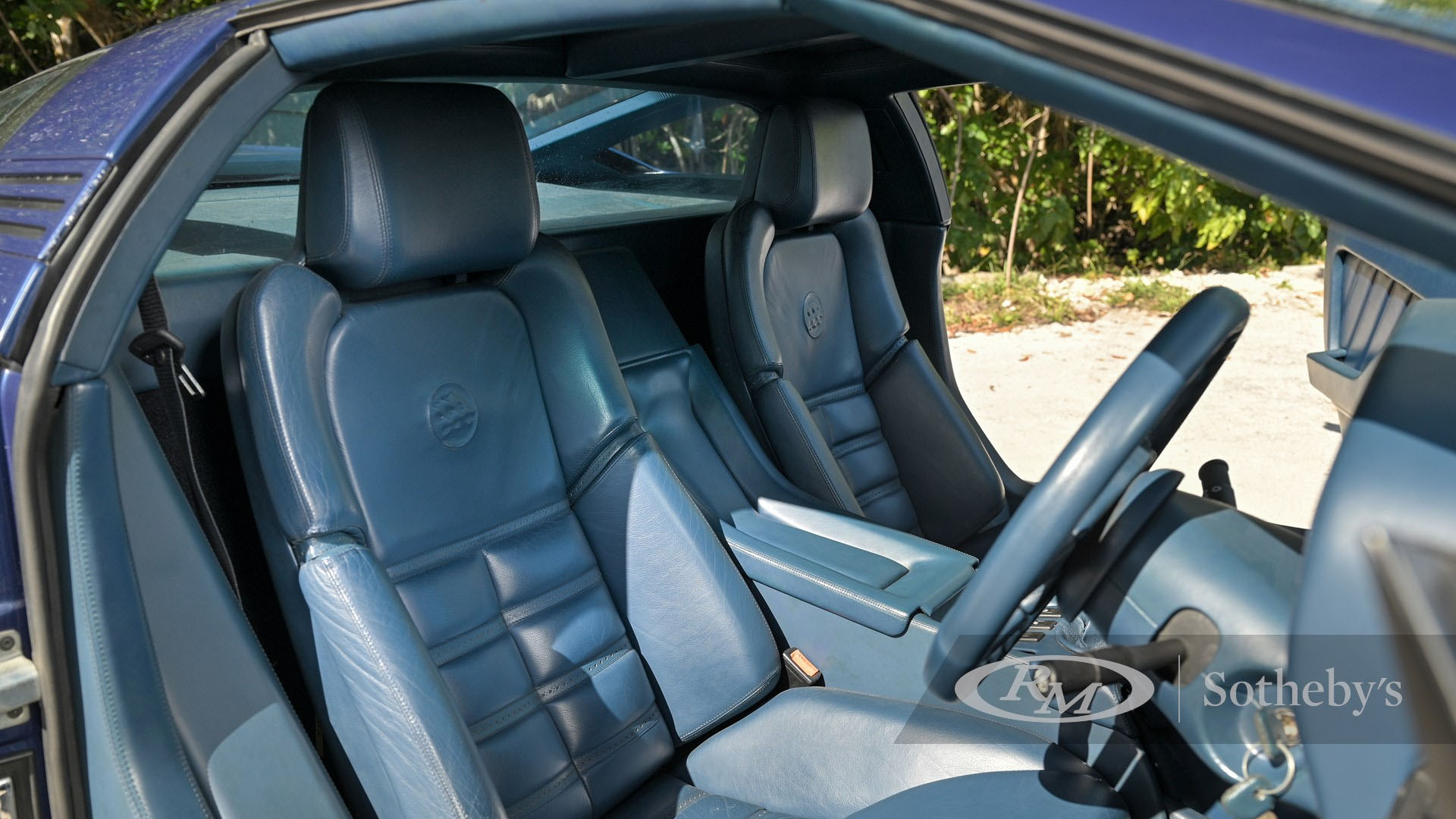 It's unclear why, but this car never made it to Brunei, it was kept at Hong Seh Motors for the next 25 years, which turned out to be good thing, as the Sultan of Brunei had his other two Cizeta V16T converted by Pininfarina to use Ferrari flat-12 engines. In 2020 the car was sold to it's current owner who had it restored to driving condition … there's nothing like hearing that V16 engine just inches behind your head it seems.
This extremely rare, V16 supercar was listed at RM-Sotheby's Arizona auction on January 22, 2021 with an estimate between $600,000 and $750,000 … the results aren't listed yet, but I am really interested in how much this car reached when passing under the hammer.
UPDATE January 26, 2021: this Cizeta V16T sold for $665,000