Hennessey Special Vehicles, the Texas-based hypercar manufacturer, presents the global debut of the new Venom F5 Revolution Roadster hypercar, revealed in exquisite, exposed carbon fiber. The Revolution Roadster follows last year's premiere of the roofless Venom F5 Roadster and this year's debut of the track-ready Venom F5 Revolution Coupe, combining the best traits of both models – visceral open-air motoring with a racing circuit focus.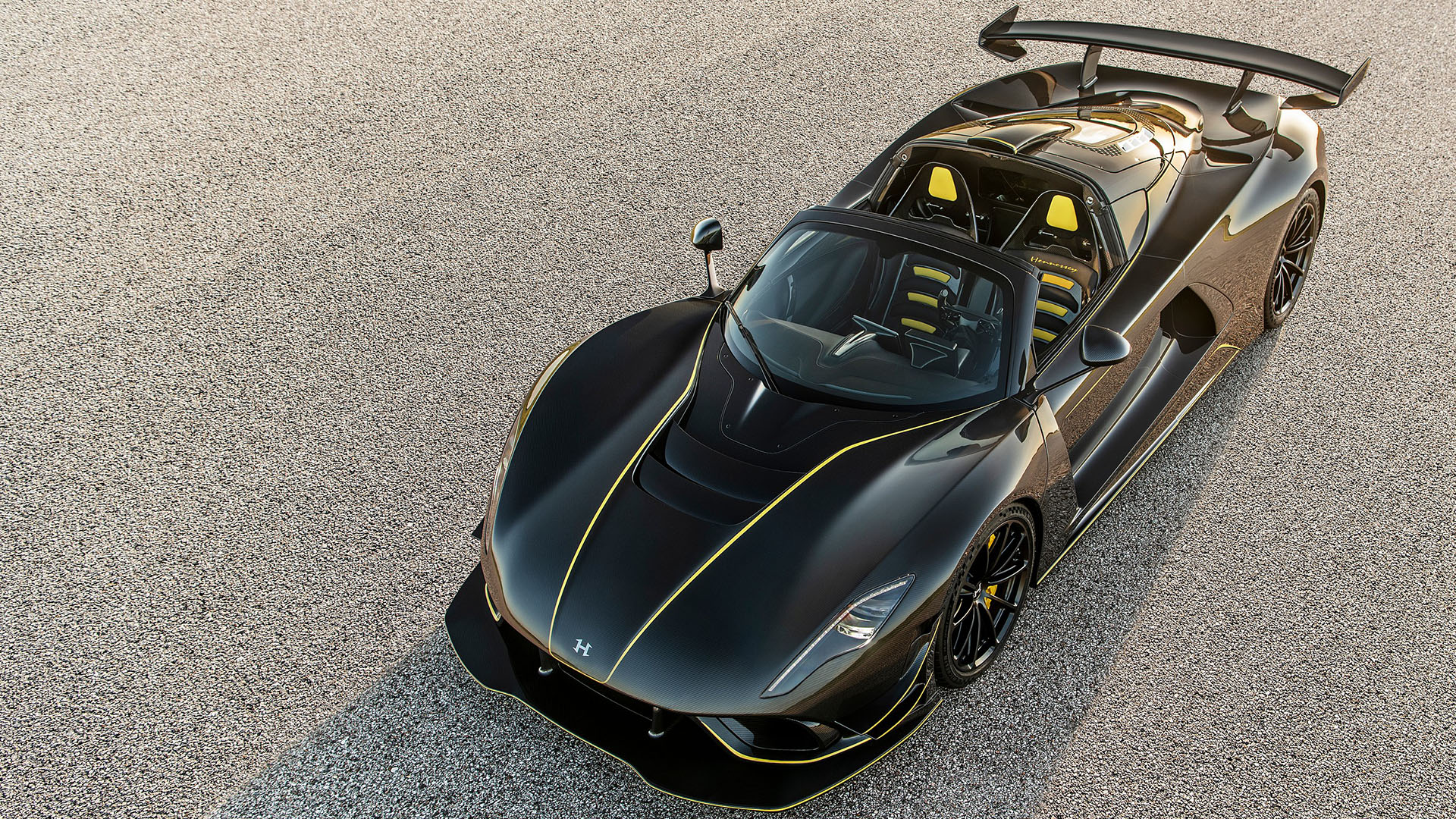 The new Venom F5 Revolution Roadster is comprehensively re-engineered from its Coupe sibling for ultimate performance on the road and track with improved agility, uncompromised handling, and higher downforce. A suite of track-focused improvements includes aerodynamic enhancements — significantly larger front and rear splitters, dive planes on the front fascia, and a distinctive rear wing — retuned suspension, new wheels, and digital track telemetry. The Revolution Roadster features a high-mounted central air scoop, carried forward from the Revolution Coupe, that delivers fresh cool air to the F5's engine bay.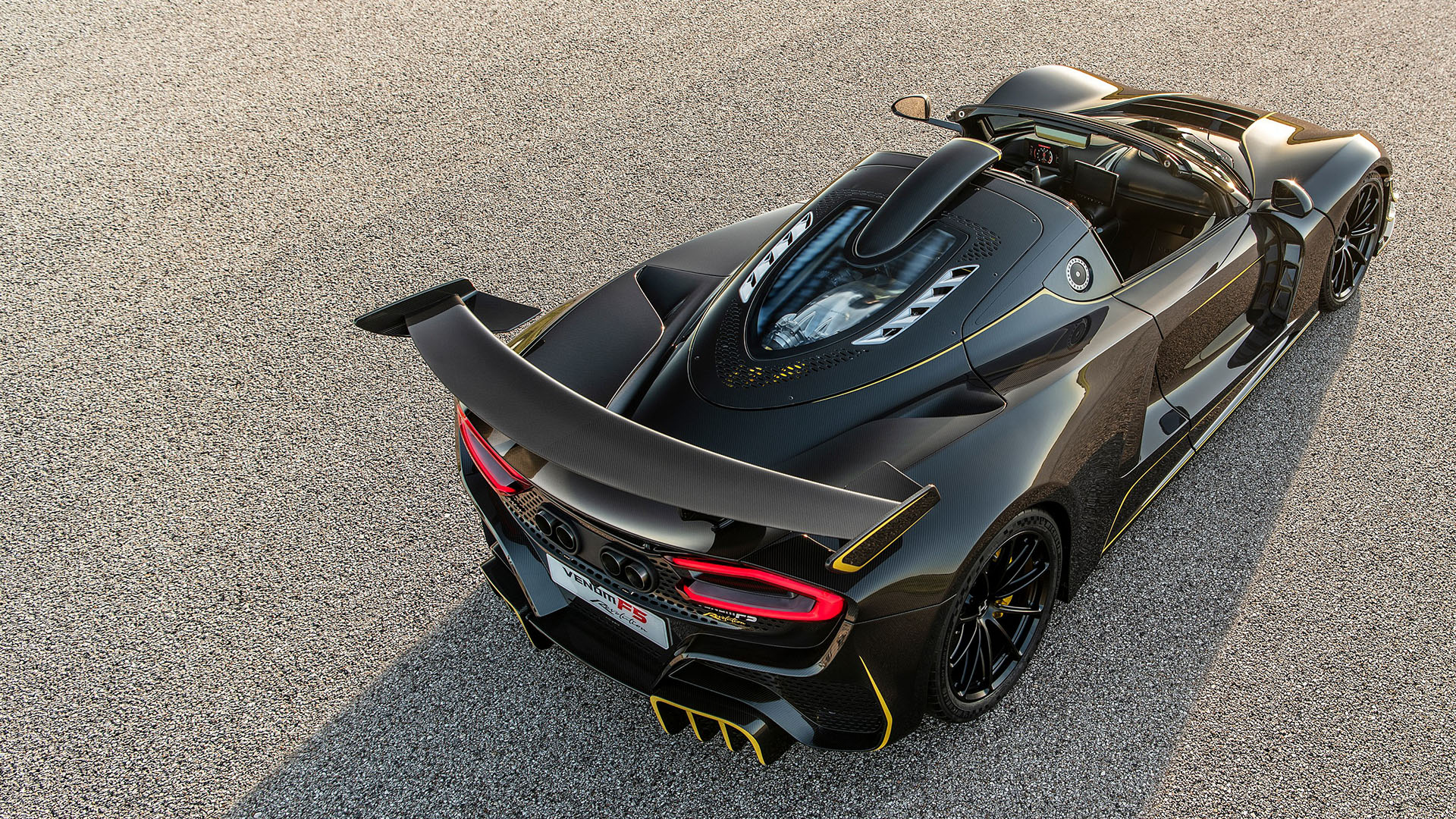 Differentiating from the Coupe model, the F5 Revolution Roadster's roof has been re-engineered with a removable panel crafted from rigid carbon fiber composites. The single-piece roof is fully insulated against the elements and lined with soft Alcantara upholstery (the weatherproof panel is secured with four quick-release bolts and a pair of high-strength latches to withstand the hypercar's staggering acceleration capabilities and aerodynamic forces at extreme speed). The lightweight roof panel weighs a mere 18 lbs (8 kg), making removal and installation easy for one person.
Paralleling all other Venom F5 models, mid-mounted in the carbon-fiber monocoque chassis is Hennessey's celebrated twin-turbocharged, 6.6-liter, 'Fury' V8 combustion engine rated at an astonishing 1,817 bhp. As with the F5 Roadster, the Venom F5 Revolution Roadster features a robust tempered glass engine viewing window as standard to spotlight the formidable powerplant. The glass, about four times stronger than ordinary annealed glass, is encapsulated within a removable carbon fiber engine cover that features intricately milled heat extraction holes that match those in the rear bumper.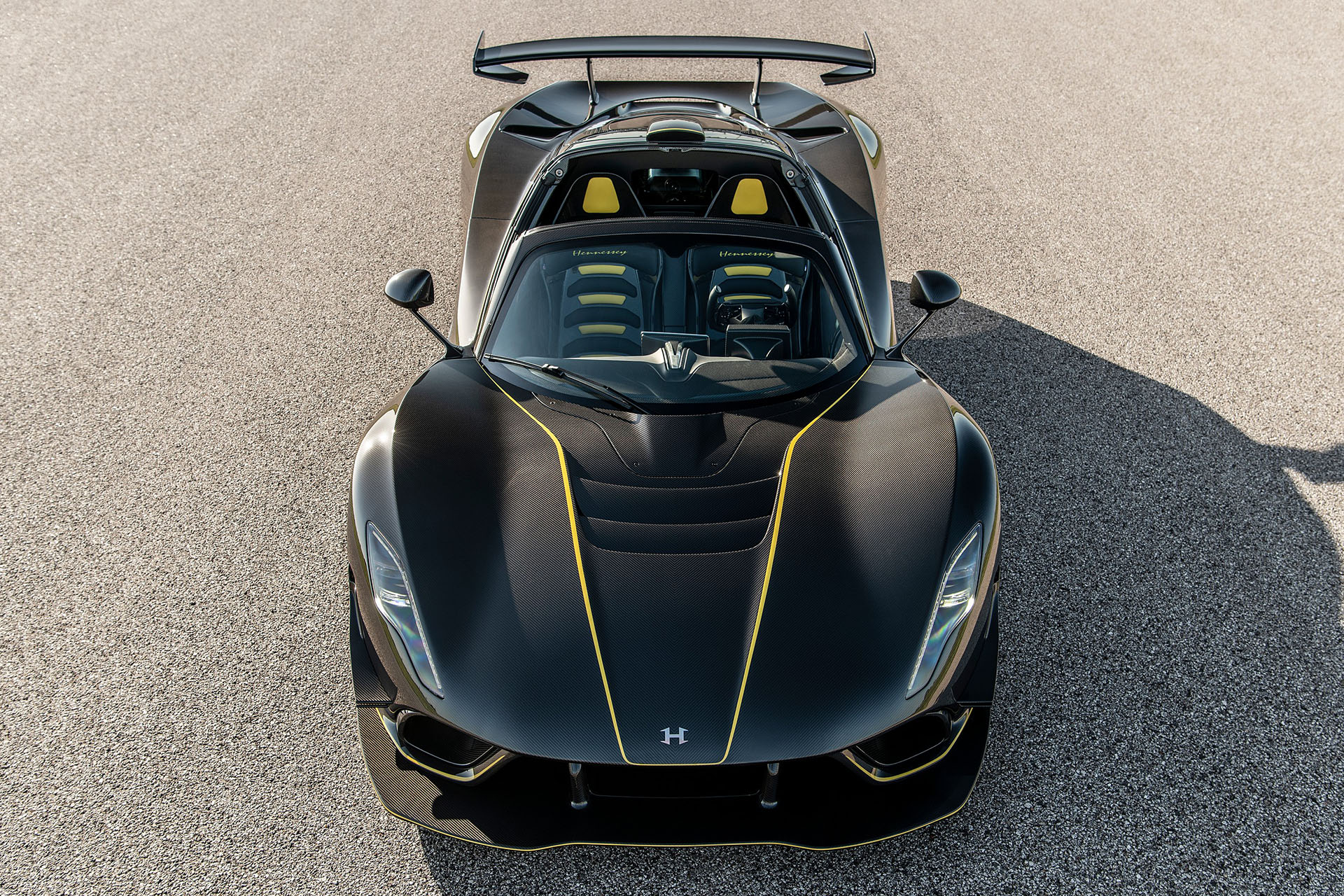 The debut of the Venom F5 Revolution Roadster at The Quail, a Motorsports Gathering, reveals the first of five limited-edition 'Bare Carbon' models. Each individually commissioned hypercar of this series boasts a hand-placed carbon-fiber weave methodically arranged in a herringbone pattern to accentuate the F5's graceful lines. A deeply polished clearcoat protects the exposed composite, while bright opaque paint offers stunning visual contrast from every angle.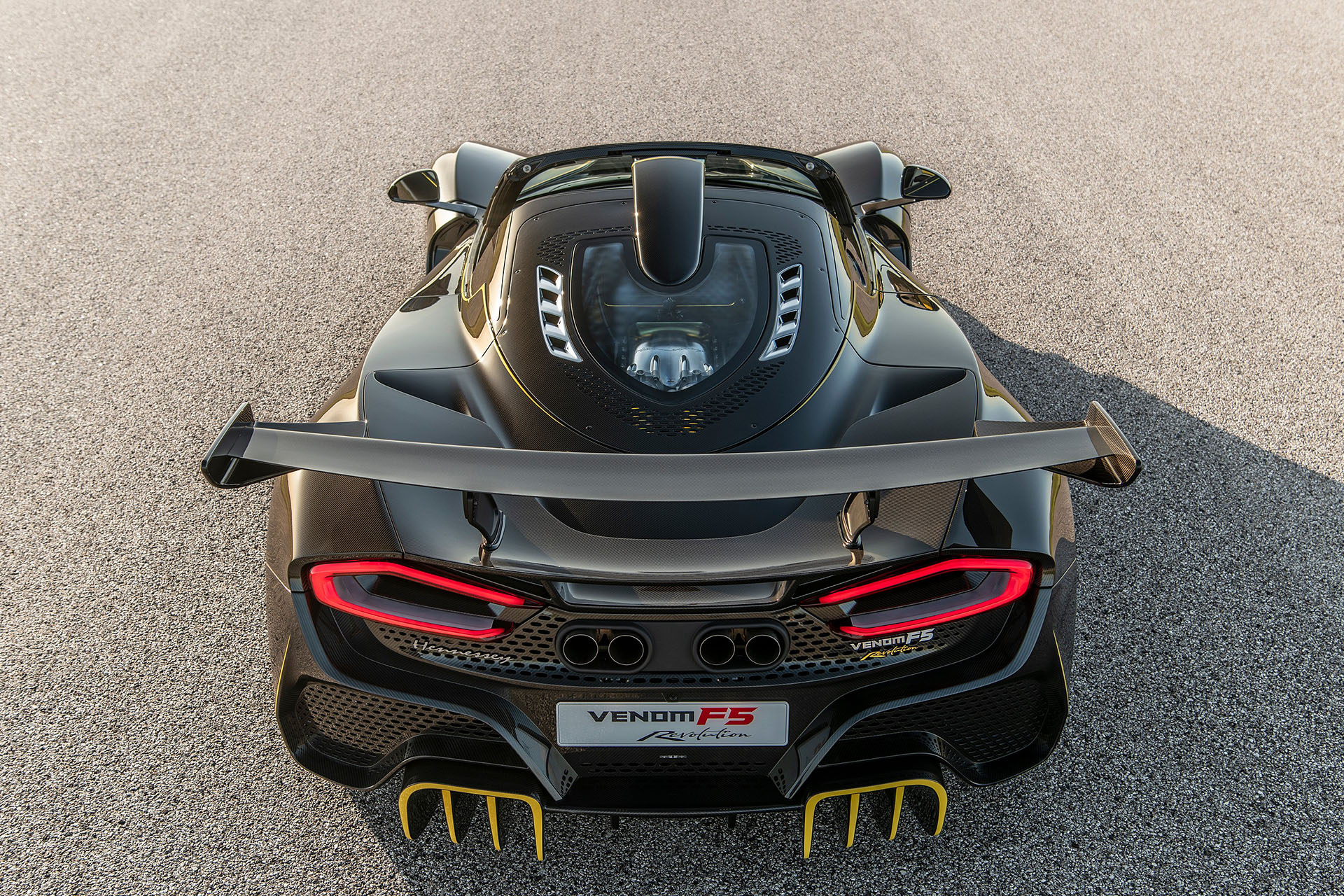 John Hennessey, company founder and CEO: "The new Venom F5 Revolution Roadster combines our track-focused hypercar with an open-top for an unmatched visceral driving experience. This first example, a bespoke build for a special client, debuts our bare carbon finish with its meticulous handcrafted exposed carbon-fiber weave. Our hypercar is a timeless work of art that is as visually inspiring as it is physically engaging, thanks to its 1,817-hp combustion-only twin-turbocharged V8."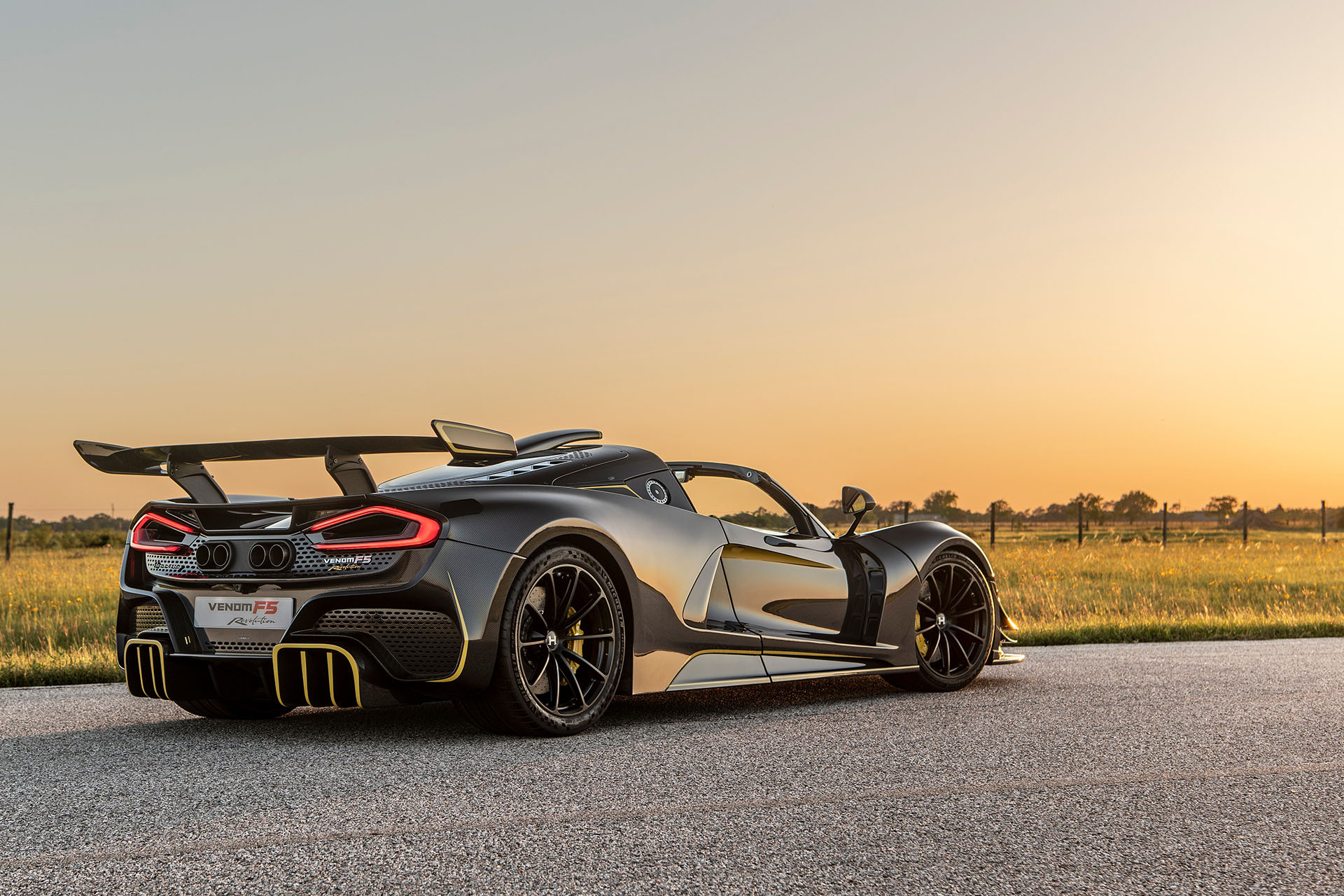 The Revolution Roadster is the fourth model to join the Venom F5 family. Each of the 1,817 bhp variants shares the same decathlete mission — uncompromised acceleration, braking, and handling — yet all have been individually engineered for a specific mission. The sold-out F5 Coupe targets ultimate top speed. The open-roof F5 Roadster delivers a visceral experience, and the F5 Revolution is track-focused. At the same time, the new F5 Revolution Roadster fuses these models' best traits — combining visceral open-air motoring with a racing circuit focus.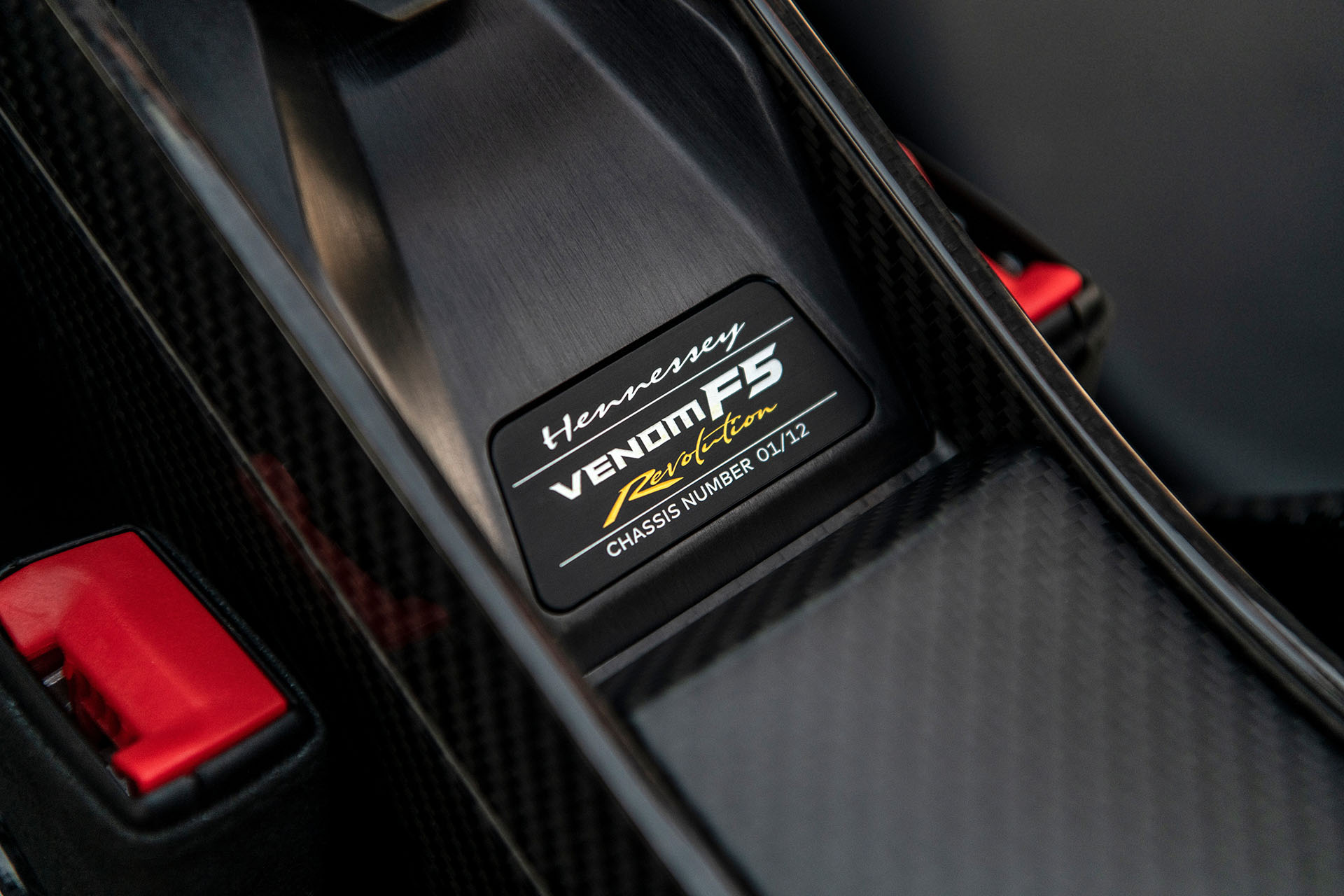 The new Venom F5 Revolution Roadster will make its global public debut on August 18 at The Quail, A Motorsports Gathering, during Monterey Car Week 2023. Priced from $3M and limited to just 12 units — production is sold out —exclusivity is an understatement.