These days everybody knows the BMW M3, the BMW M5 or the smaller BMW M2 … some of these even come in upgraded Competition versions, but all of these BMW Motorsport models that we know today had their origins back in the Eighties … with the M1, the first production car from BMW's in-house Motorsport division.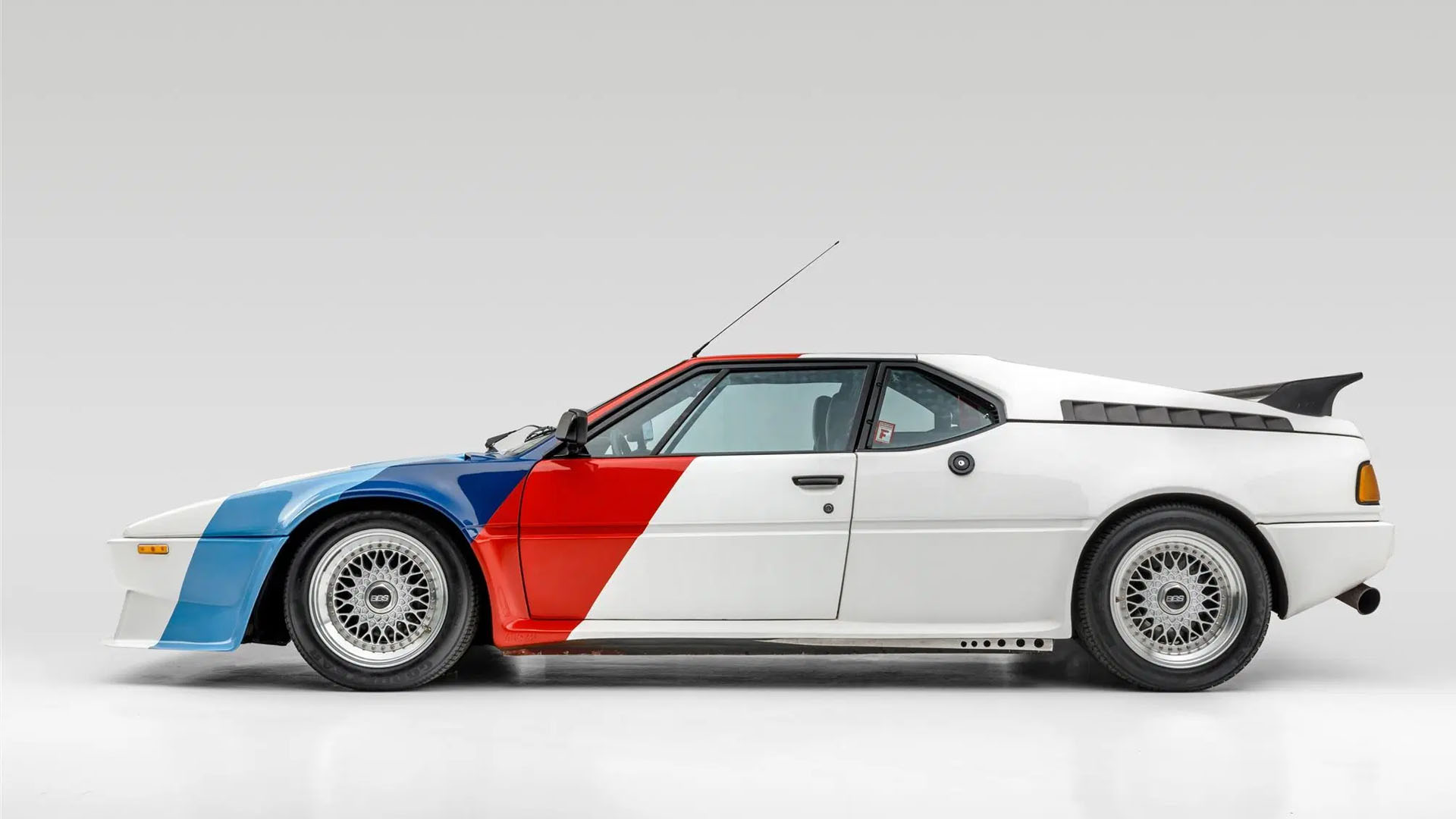 At one point BMW even had Automobili Lamborghini SpA working on their new mid-engine super car … but sadly this didn't go beyond a few prototypes being developed at Sant'Agata, the actual production models for the BMW M1 were assembled by Baur in Stuttgart, Germany.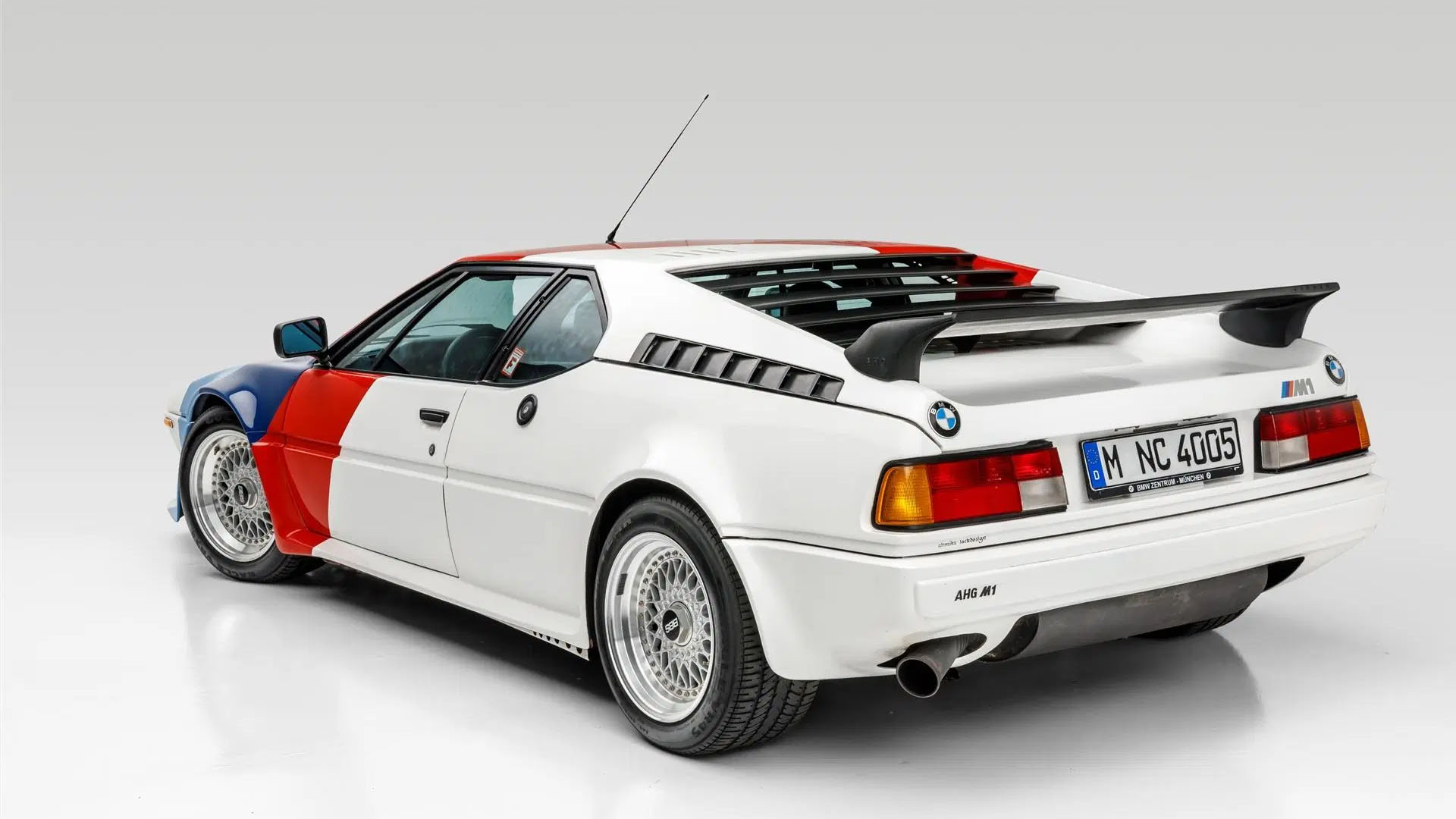 Back in the early Seventies, BMW wanted to create a new model to enter into FIA Group 5 racing, and regulations required 400 cars to be sold to customers for road use, the BMW M1 was designed by Giorgetto Giugiaro. The fiberglass bodies would be made in Italy and shipped to Germany for final assembly, where both road cars and bespoke race cars would be built side by side … a total of 450 BMW M1 would be built.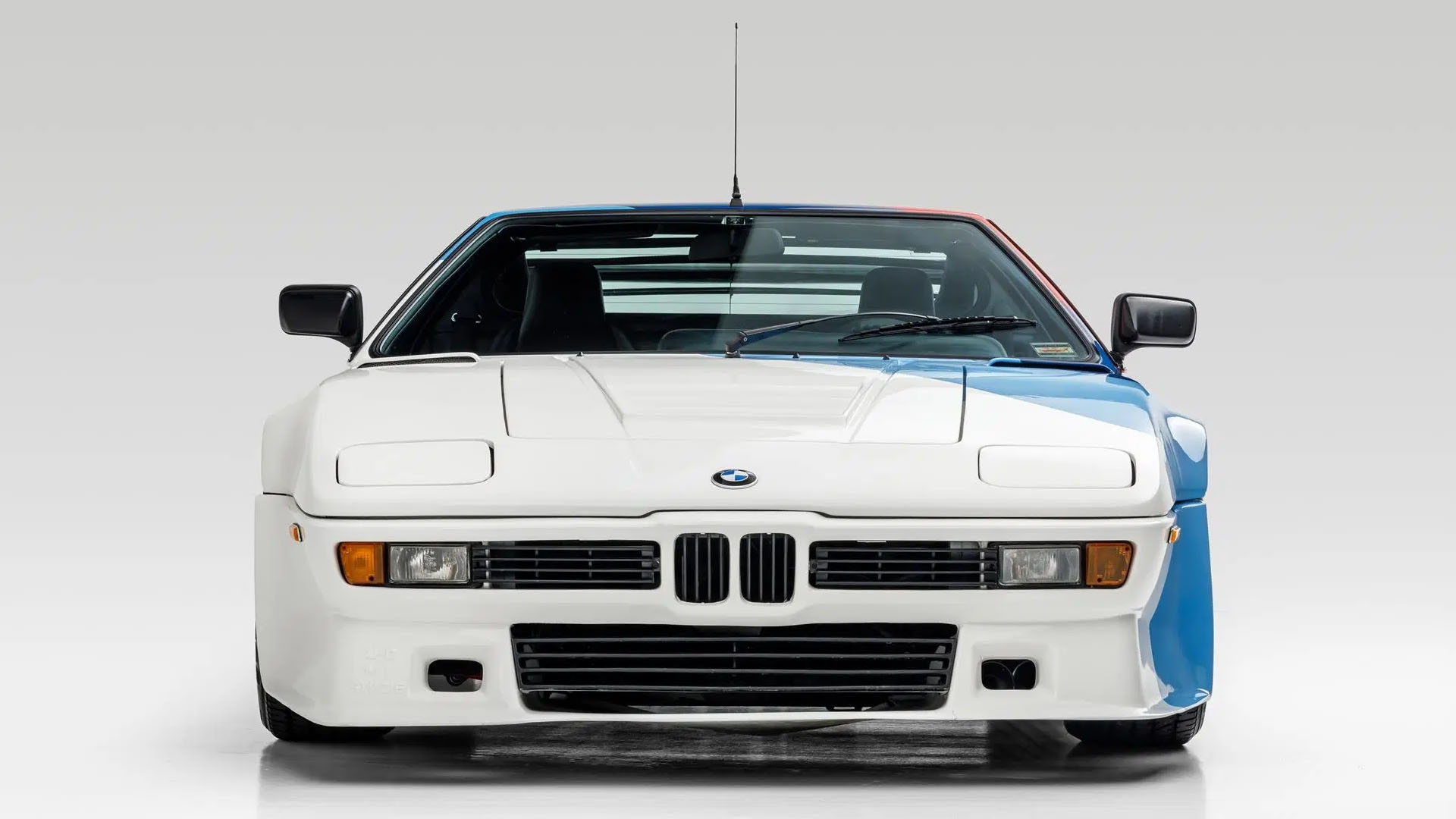 And now you might have a chance to own a piece of BMW Motorsport history in the shape of a bright white, 1980 M1 with AHG upgrades. This specific M1 (chassis WBS00000094301090) was delivered as a regular street version in late 1979, as a 1980 model, but only a few years later BMW dealer AHG added their 'Studie' package.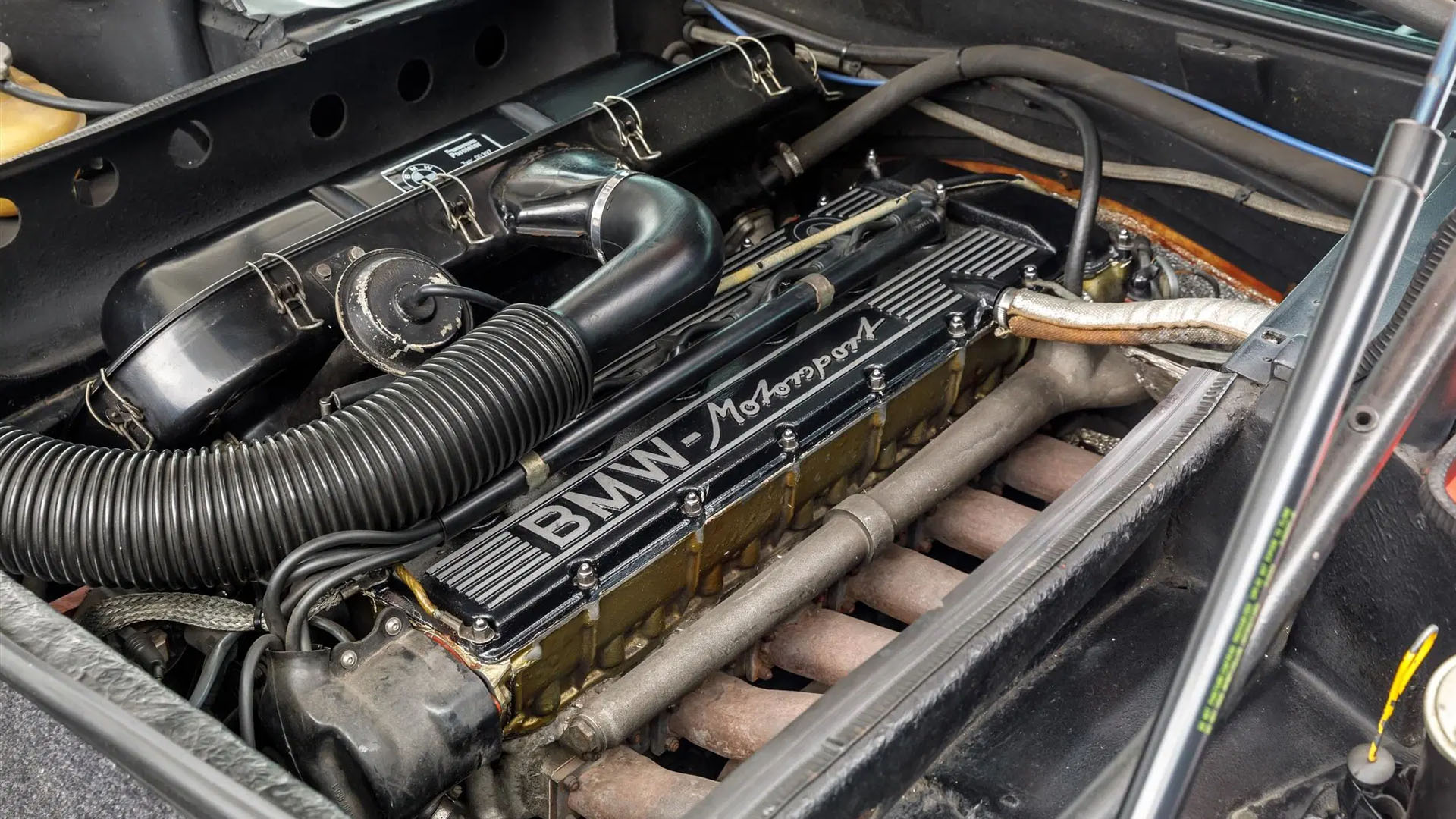 The AHG modifications included a power increase to 350 hp on the factory M88, 3,454cc in-line six cylinder engine, an impressive body kit inspired by BMW's own Procar racers, complete with flared fenders, stunning 16″ BBS multi-piece wheels (8″ at the front, 9″ at the rear), a new exhaust, a bespoke, full black leather interior, and to make the look complete, a typical BMW Motorsport livery with the red and two-tone blue stripes.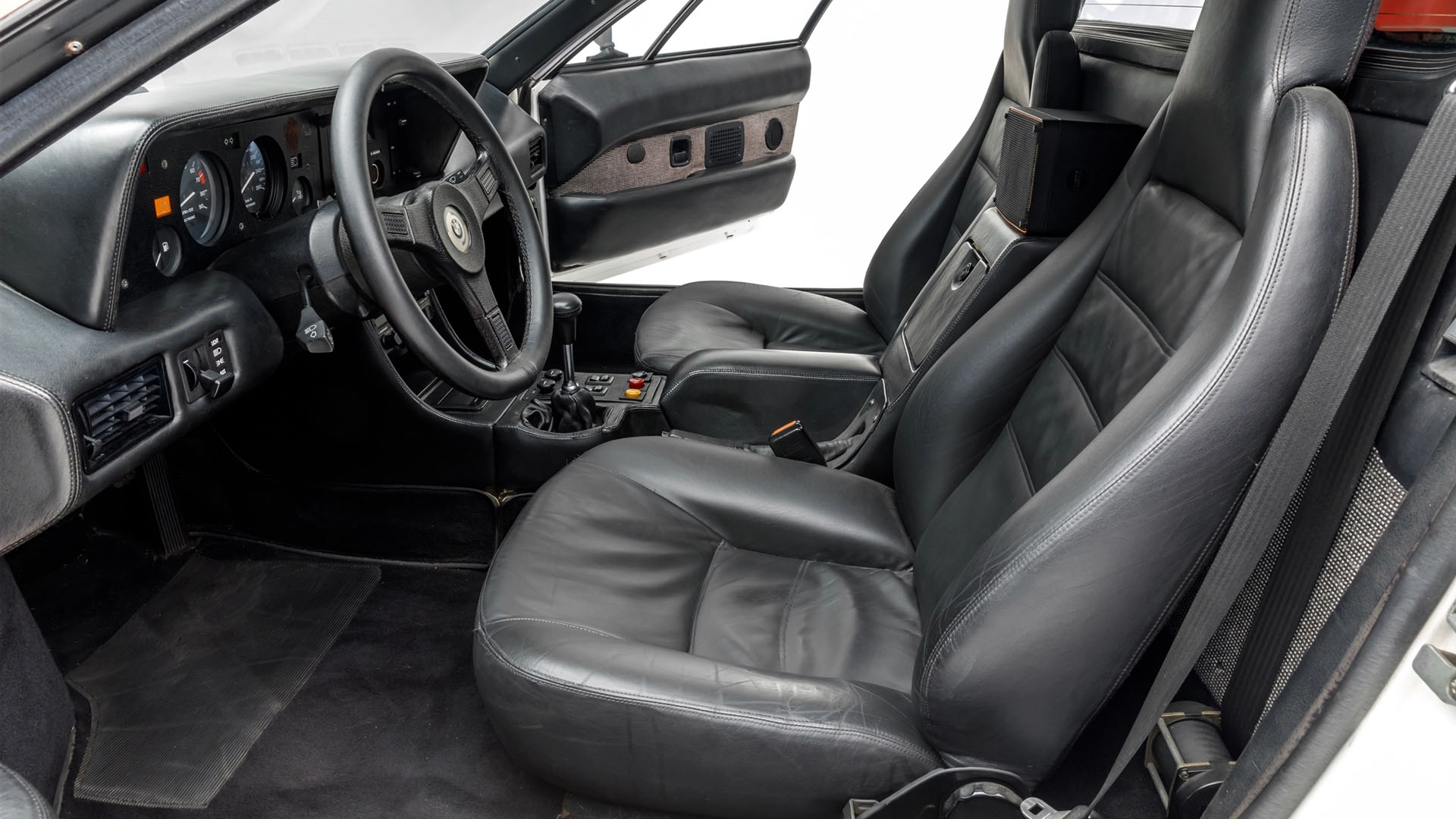 Only 10 BMW M1 would be built with the AHG Studie package, which makes this already rare car, even more interesting, this BMW M1 ended up in the United States of America probably in the Nineties, but the current owner didn't acquire it until 2014, today she is for sale at auction through a dealer in Costa Mesa, California … she holds a Montana title.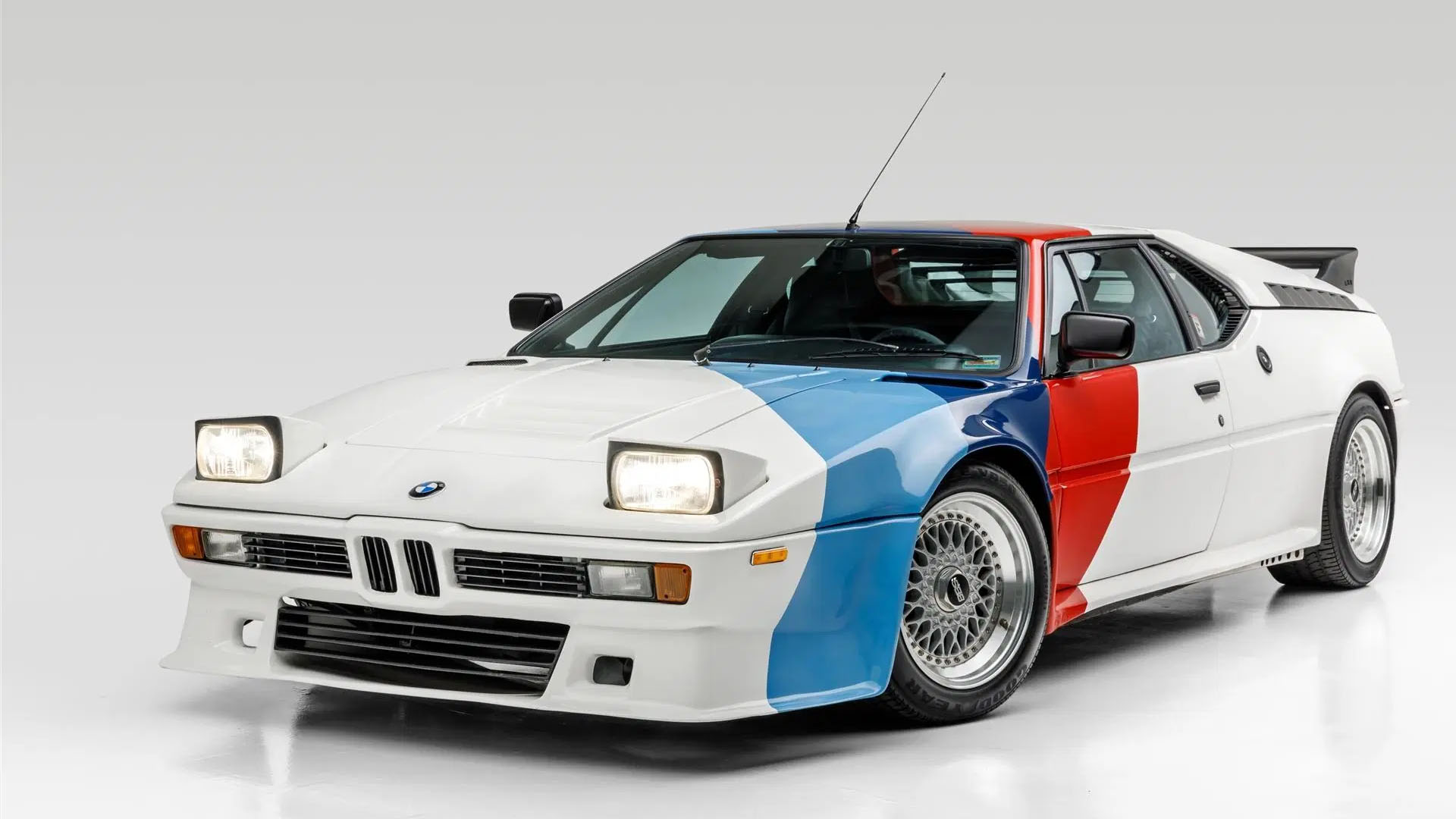 With still 10 days to go on the BringATrailer auction, this amazing 1980 BMW M1 has been bid up to $350,000, interested in placing a bid? Just go to the auction site, register, and try to put the winning bid in at BringATrailer 1980 BMW M1 auction