The factory-spec Maserati MC20 isn't an ugly car, nor is it a slow car by any means. Still, there are always clients out there that want something more, a difference to set them apart from the crowd. It is with those exact customers in mind that famous German-based tuning NOVITEC took it upon themselves to refine the MC20 even further, add some more power, and fit a beautiful clear carbon fiber aerodynamic package, and while you're at it, replace the original factory wheels with a set of forged alloys from Vossen, the NOVITEC rim supplier.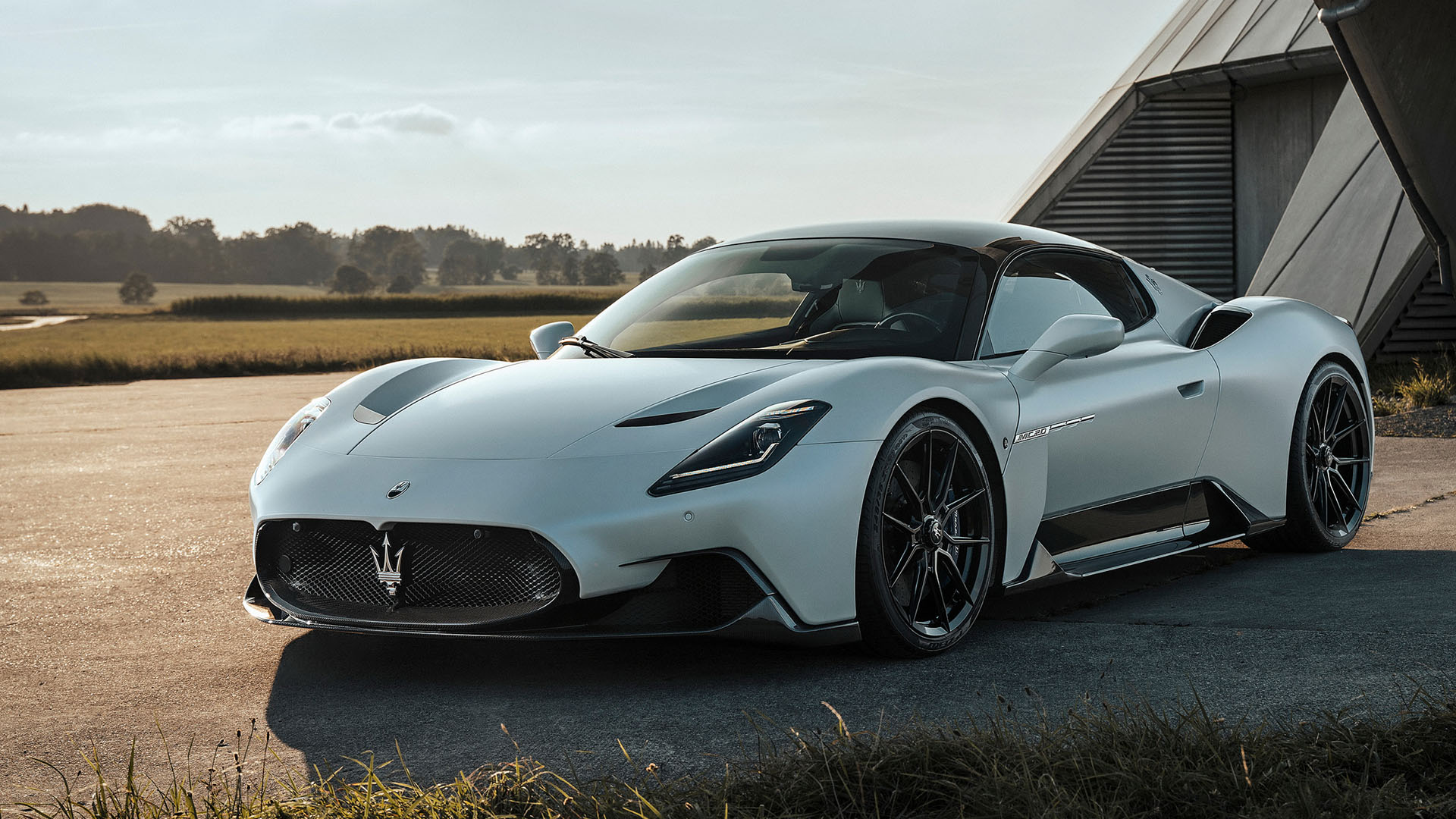 The by-now well-known NOVITEC N-TRONIC modules will raise the original power output from the twin-turbo Nettuno V6 engine up to 523 kW / 711 hp, a massive 818 Nm of torque power comes with this upgrade, these bespoke modules have been meticulously developed to fit the original electronic engine control system on the Maserati MC20, with optimized maps for injection, boost pressure control, and ignition, making this supercar considerably more dynamic while driving.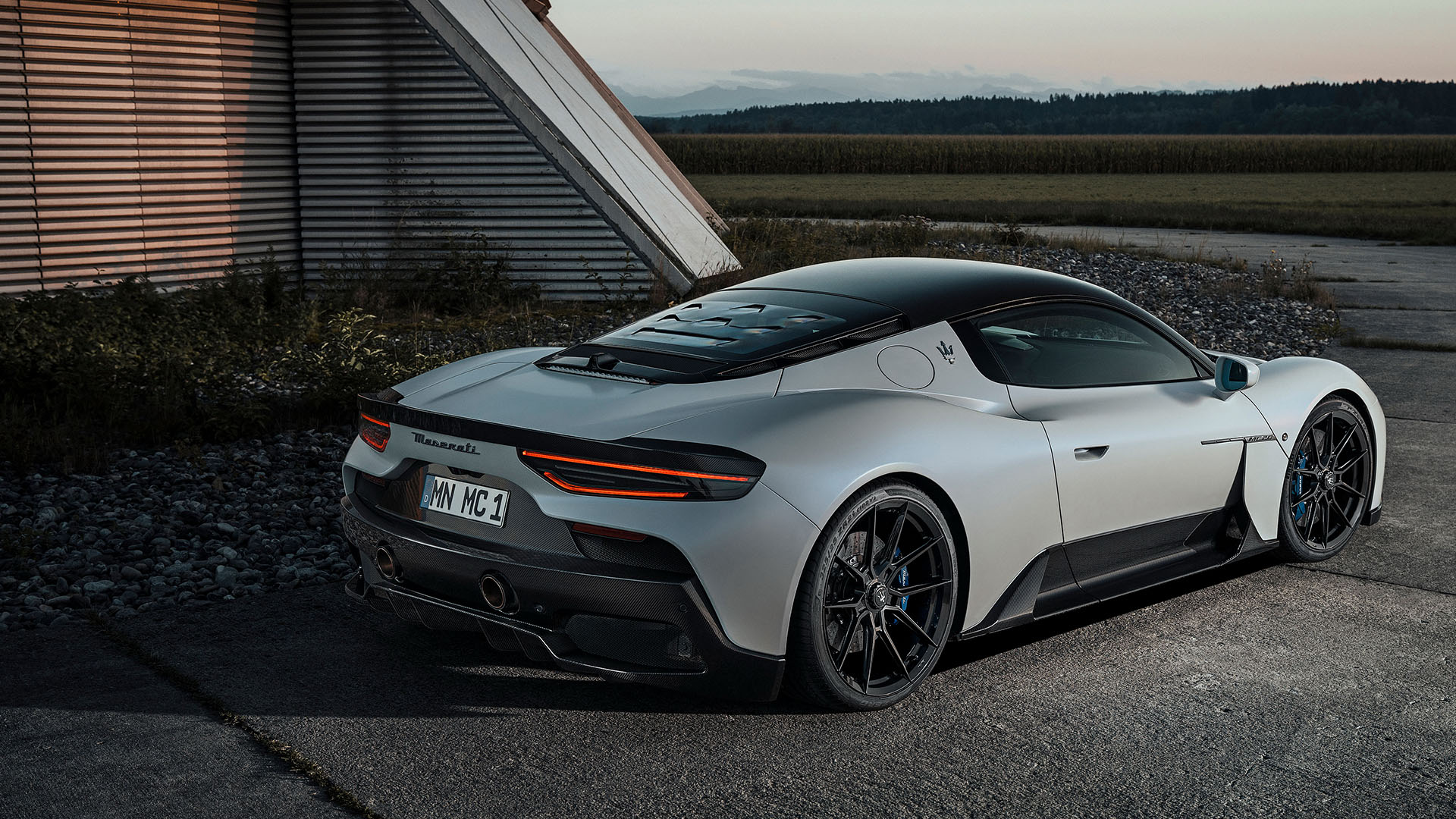 A custom NOVITEC exhaust is available too, with the 100-cell sport catalysts as an option on the lightweight sport mufflers, and once again, you can opt for active sound management with the butterfly valves integrated into the exhaust system to make it just a little quieter when needed, as usual, you can select from either stainless steel or lightweight INCONEL, the latter being used in Formula One racing, and if you really want to set your MC20 apart you can go for the 999 fine gold plating.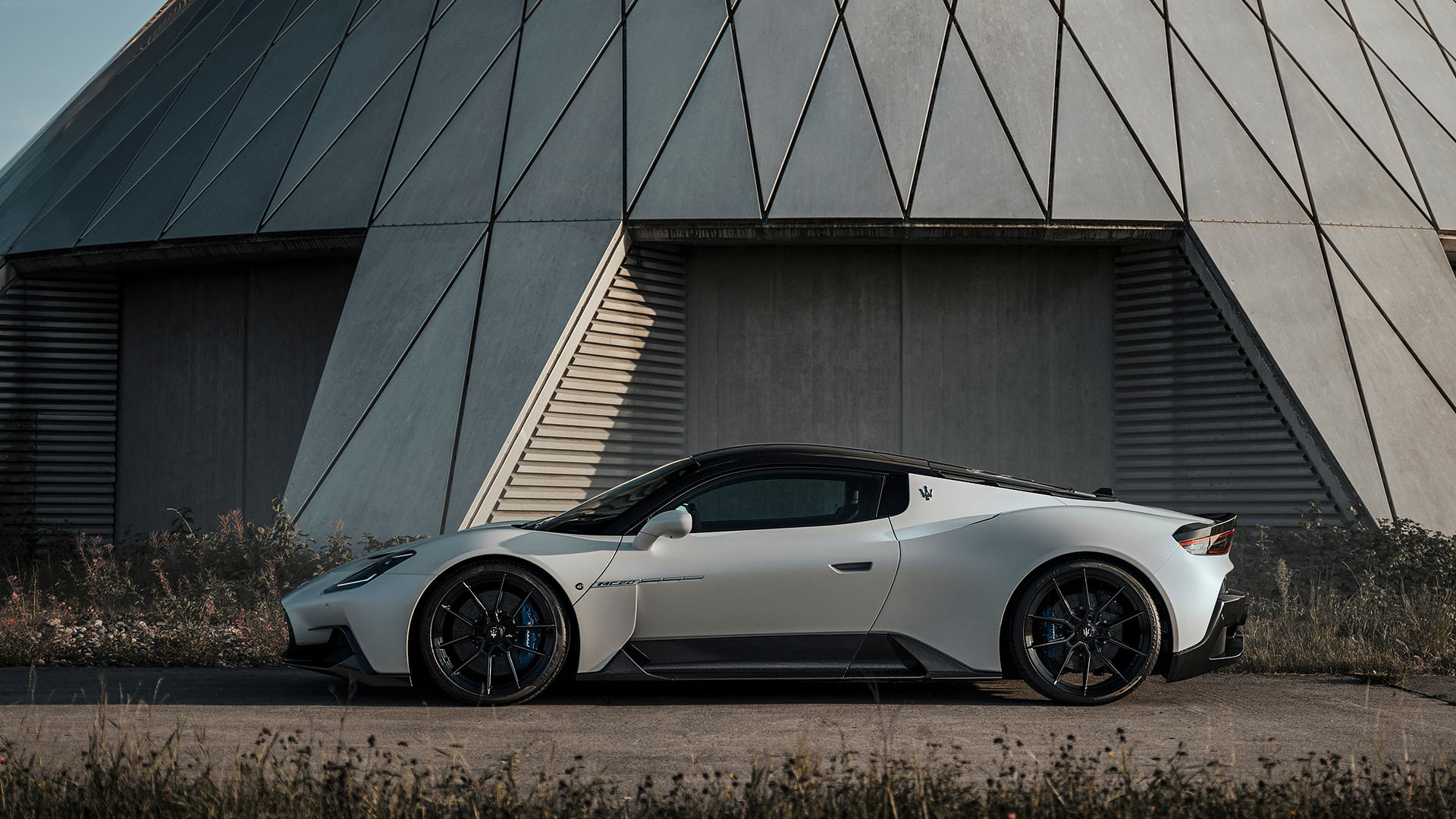 For the tips on this NOVITEC exhaust system, they turned to a 100mm slanted design of carbon fiber combined with stainless steel to match the rear fascia contours better, all these enhancements bring a nice performance gain into the equation, and in just 2.8 seconds you can go from 0 to 100 km/h while after a mere 8.4 seconds you'll be at 200 km/h already, the endpoint is a top speed over 325 km/h, but all this also results in even sportier performance, but also in even more instant throttle response and more powerful in-gear acceleration.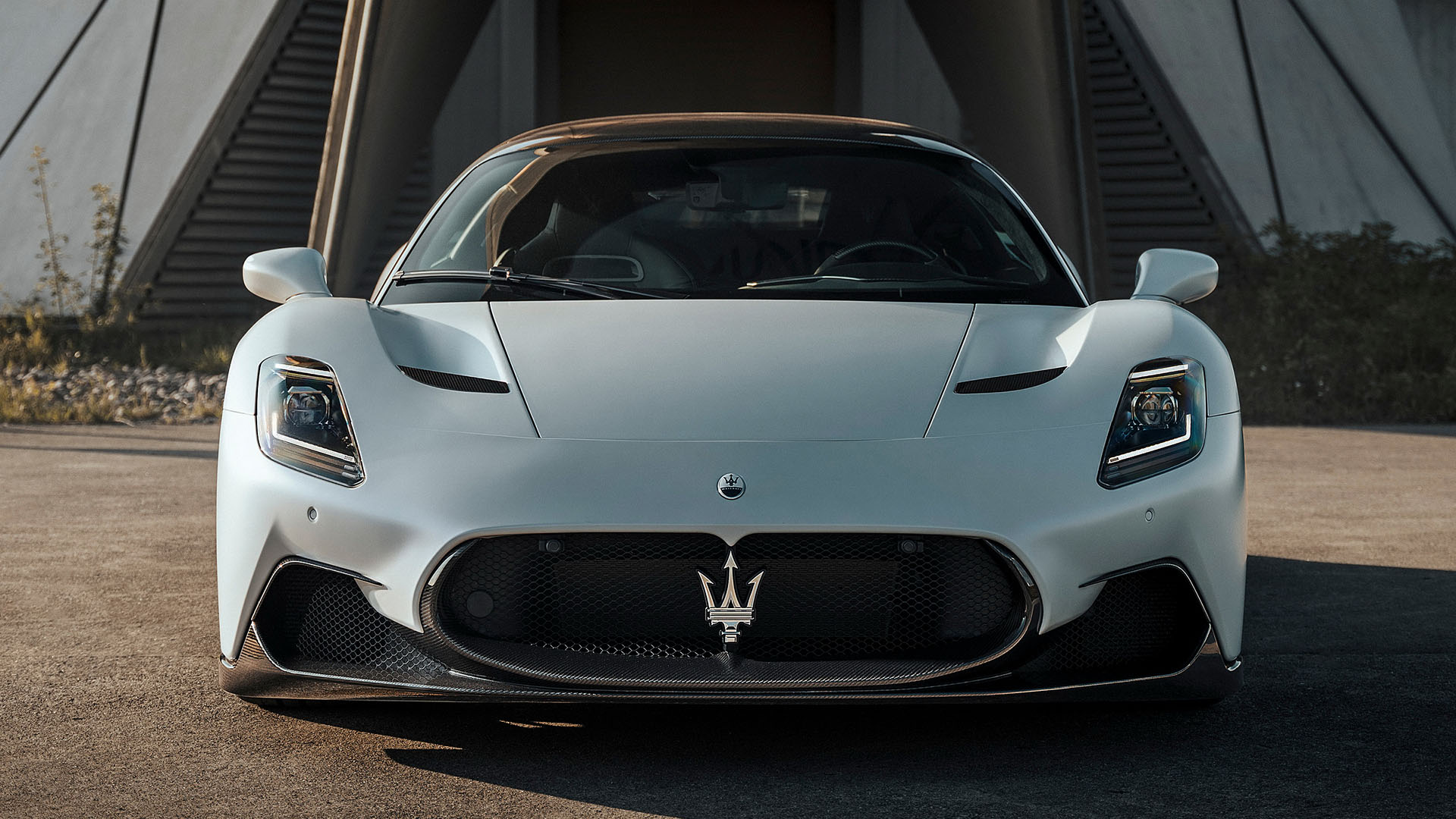 NOVITEC is known for its more aggressive styling of the aero kit, usually made from visible carbon fiber, available in either a satin finish or a high-gloss finish, and this MC20 is no different with a striking front spoiler and insets on the front hood, all developed during countless hours of testing in an actual wind tunnel to make sure it not only looks good but also offers increased downforce and stability at speed, at the rear we get a traditional 'duck tail' spoiler fitted above a magnificent looking lower diffuser wrapping around those two 100 mm exhaust tips.

On this NOVITEC Maserati MC20 demo car, we find the famous NF10 wheels made by Vossen in a staggered combination of diameters at the front and rear for increased visual emphasis on the wedge shape of the MC20. The front wheels measure 9Jx20 and are wrapped with high-performance 255/35 ZR 20 tires while the rear axle comes with 325/25 ZR 21 tires on 12Jx21 rims. They make the handling even more direct and sportier, an effect that can be further optimized with the NOVITEC sport springs, which lower the ride height of the two-seater by about 25 millimeters.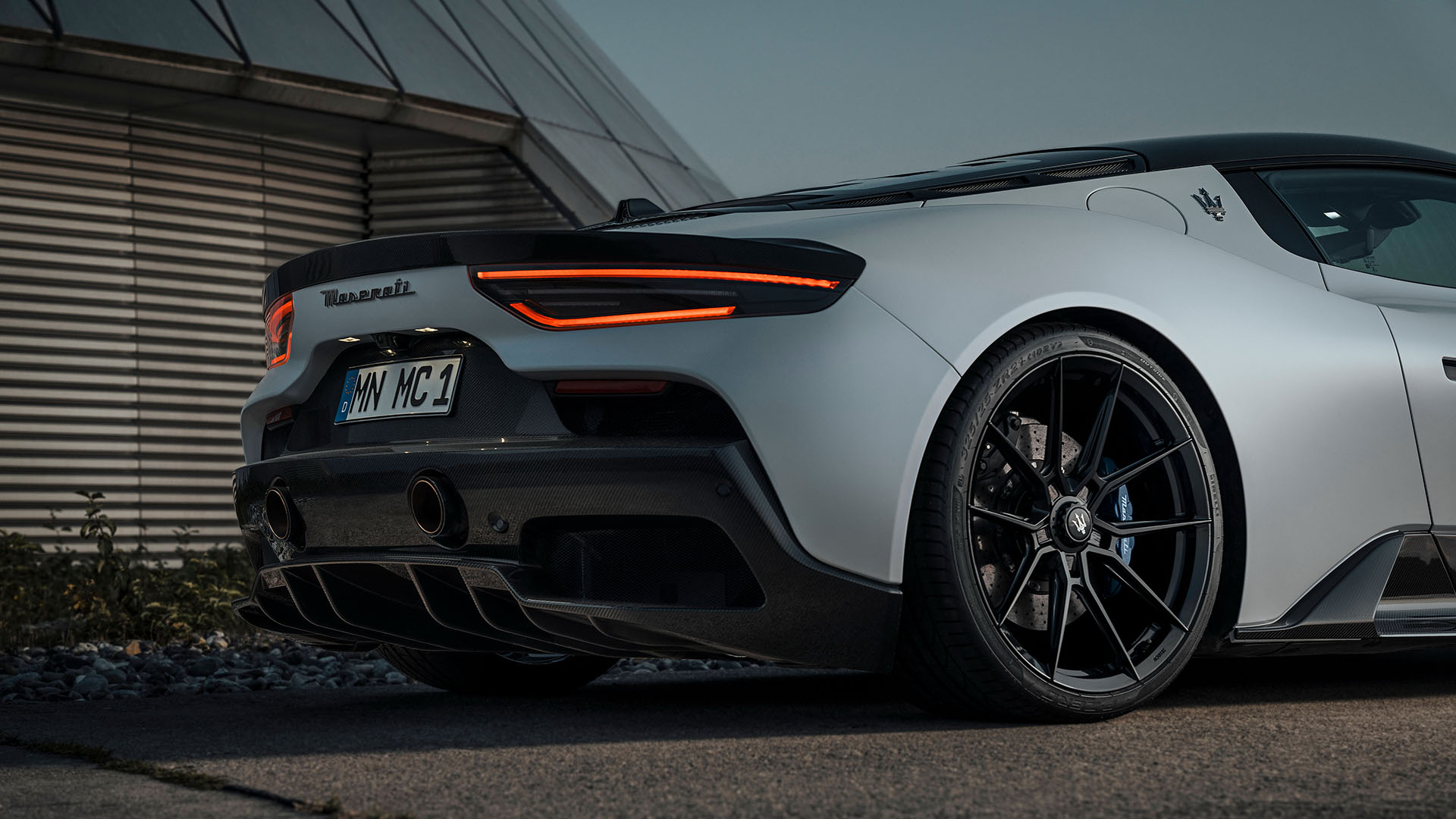 NOVITEC can also customize the interior of any car you ship to them in Stetten, Germany, but usually, their demo cars don't have too much bespoke upholstery fitted, but they do fit several carbon fiber parts to the interior, let's check out some more photos of this amazing car, made in Italy, perfected in Germany: