In 1997, the McLaren F1 GTR Longtail won the GT1 class at the world's most famous endurance race, the 24 Hours of Le Mans. With the McLaren 765LT, the UK based sports car manufacturer takes the longtail principle to the road once more, and NOVITEC takes the already impressive base to the next level with an uprated engine reaching 855 hp.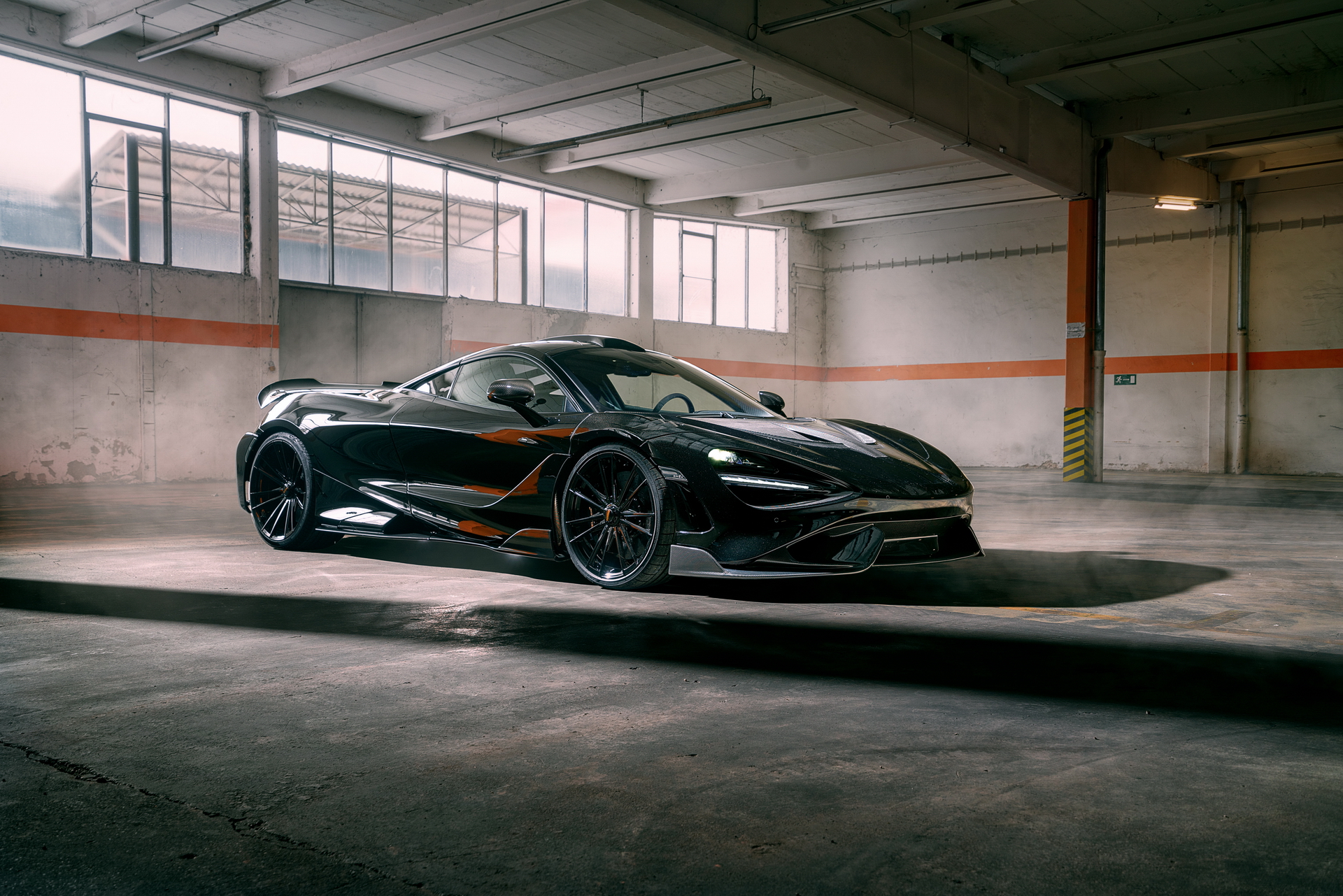 The McLaren 765LT is already a very potent car when it leaves the factory doors, with a twin-turbo, 4-Liter, V8 engine, but NOVITEC offers three versions of their professional engine tuning for this car from Woking. These kits are based on the NOVITEC N-TRONIC add-on control unit, which allows 'plug-and-play' performance upgrades.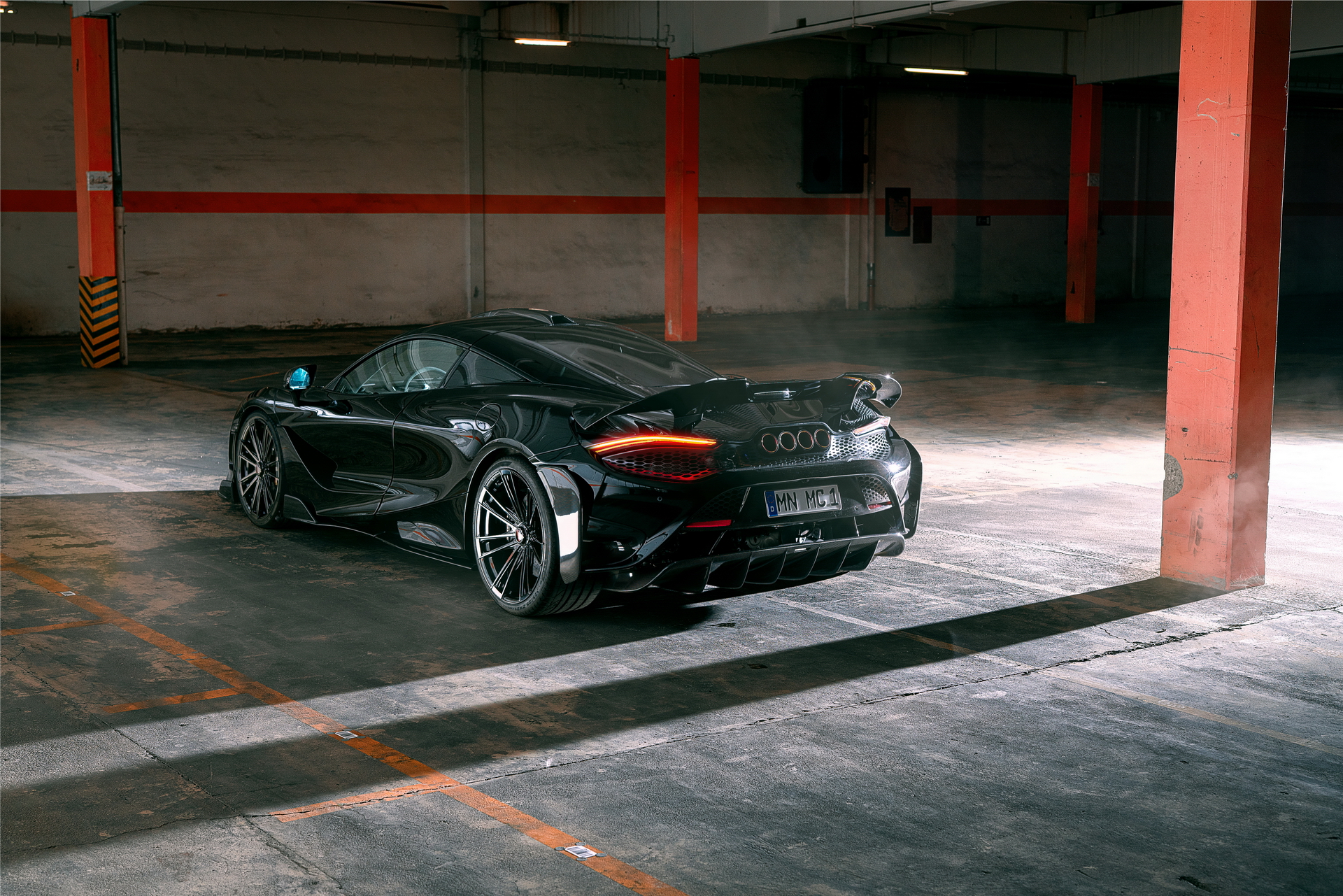 The top of the line upgrade is called the Performance Stage 2 kit, complete with RACE exhaust system, ceramic coated turbo inlets, and the N-TRONIC box … the result is a 90 hp boost, torque peaks at 898 Nm at 6,300 rpm with a maximum power of 629 kW or 855 p at 7,400 rpm. Going from 0 to 100 km/h only takes 2.5 seconds now, reaching 200 km/h in just 6.5 seconds, with a top speed over 330 km/h, also thanks to the low weight of only 1,350 kg.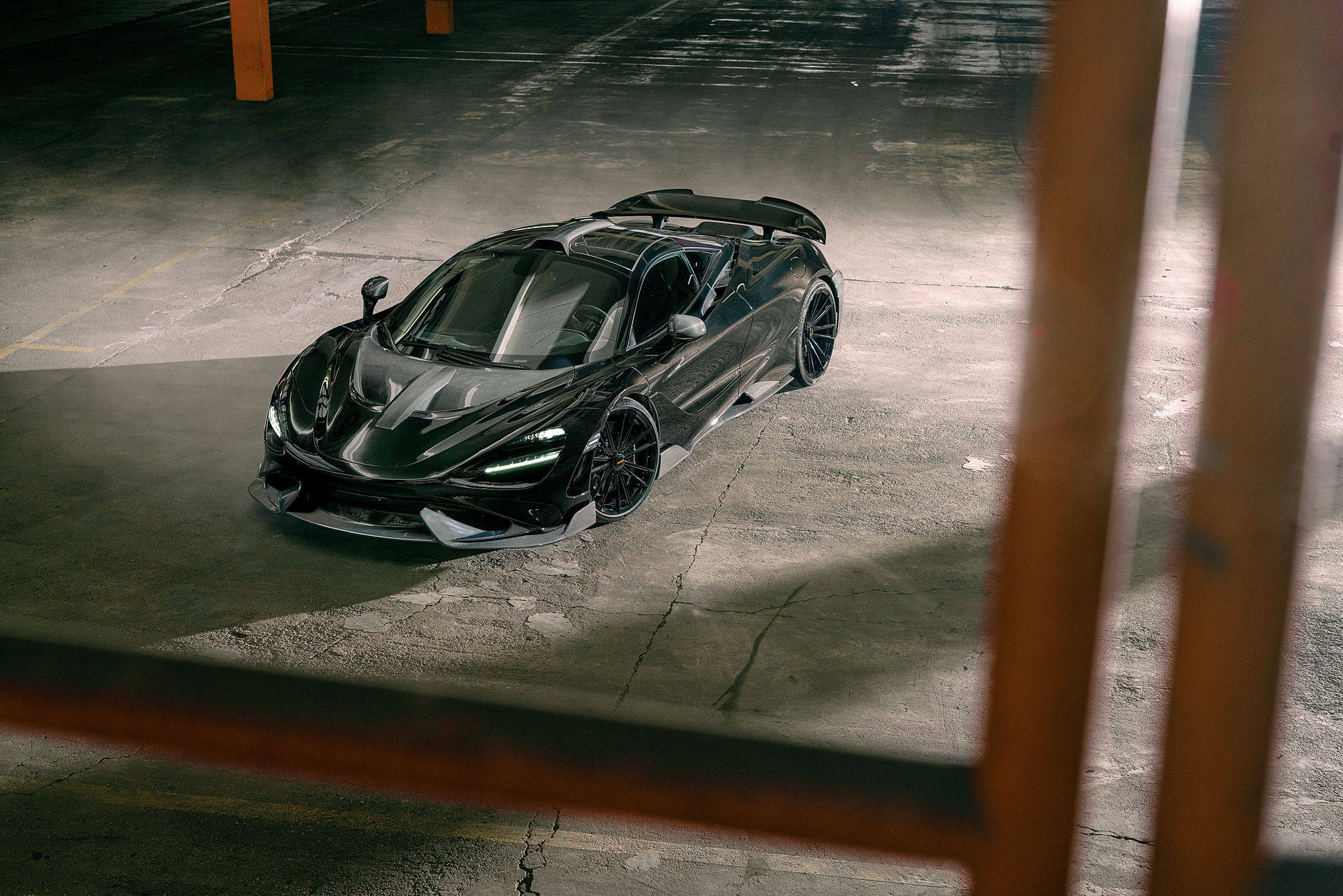 The high-performance exhaust upgrade from NOVITEC is made from Inconel, straight from the Formula One scene, weighing even less than titanium, it comes with full thermal insulation to keep the heat down in the engine bay … NOVITEC even offers 999 gold plating, and this includes the quartet of exhaust tips at the rear. Or you can opt for carbon fiber tips, or go for a more subtle matt black finish … to make the exhaust system conversion complete a 100-cell sports metal catalyst is also on the options list.
Novitec tuning wouldn't be complete without a set of stunning wheels, again from Vossen, these machined NOVITEC MC3 forged wheels show seven double spokes and a track-derived center lock. 20 inches and 21 inches give that staggered look, 9×20 inches with 255/30 ZR 20 for the front, massive 12×21 inches with 325/25 ZR 21 high-performance tires to keep the rear on track. As usual, a 20mm lowering set of NOVITEC sports springs are the final touch you just need to add.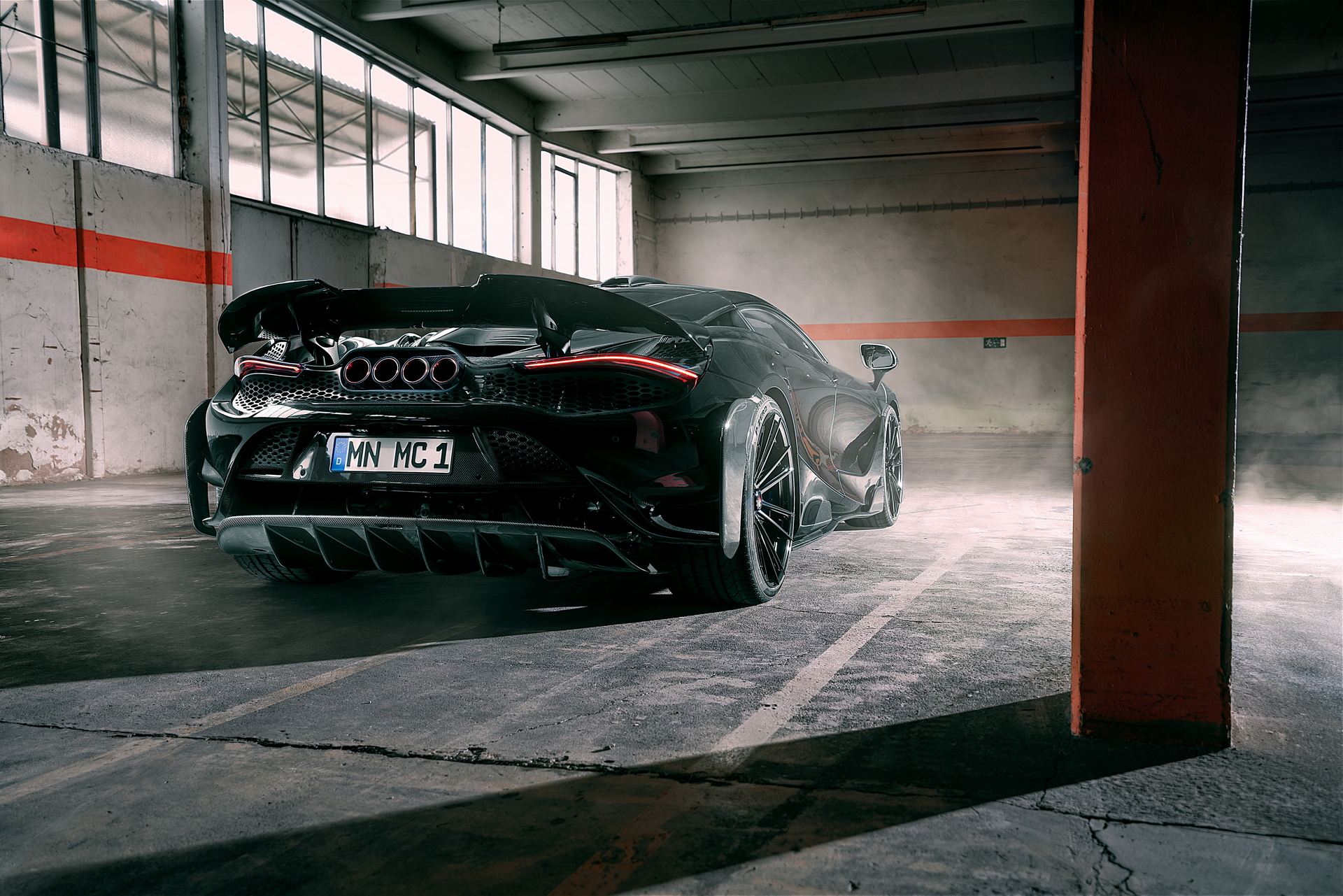 But you'll want to have your McLaren 765LT by NOVITEC to look good standing still too, and while the wheels do help in that respect, the clear carbon fiber parts from NOVITEC are the cherry on the cake here. A pair of inserts for the headlights, the N-LARGO trunk lid, and let's not forget the impressive air scoop on the roof … all available in 'naked carbon fiber' as NOVITEC likes to call it. Inserts for the side sills and air intakes on either side of the hood come in the same lightweight material.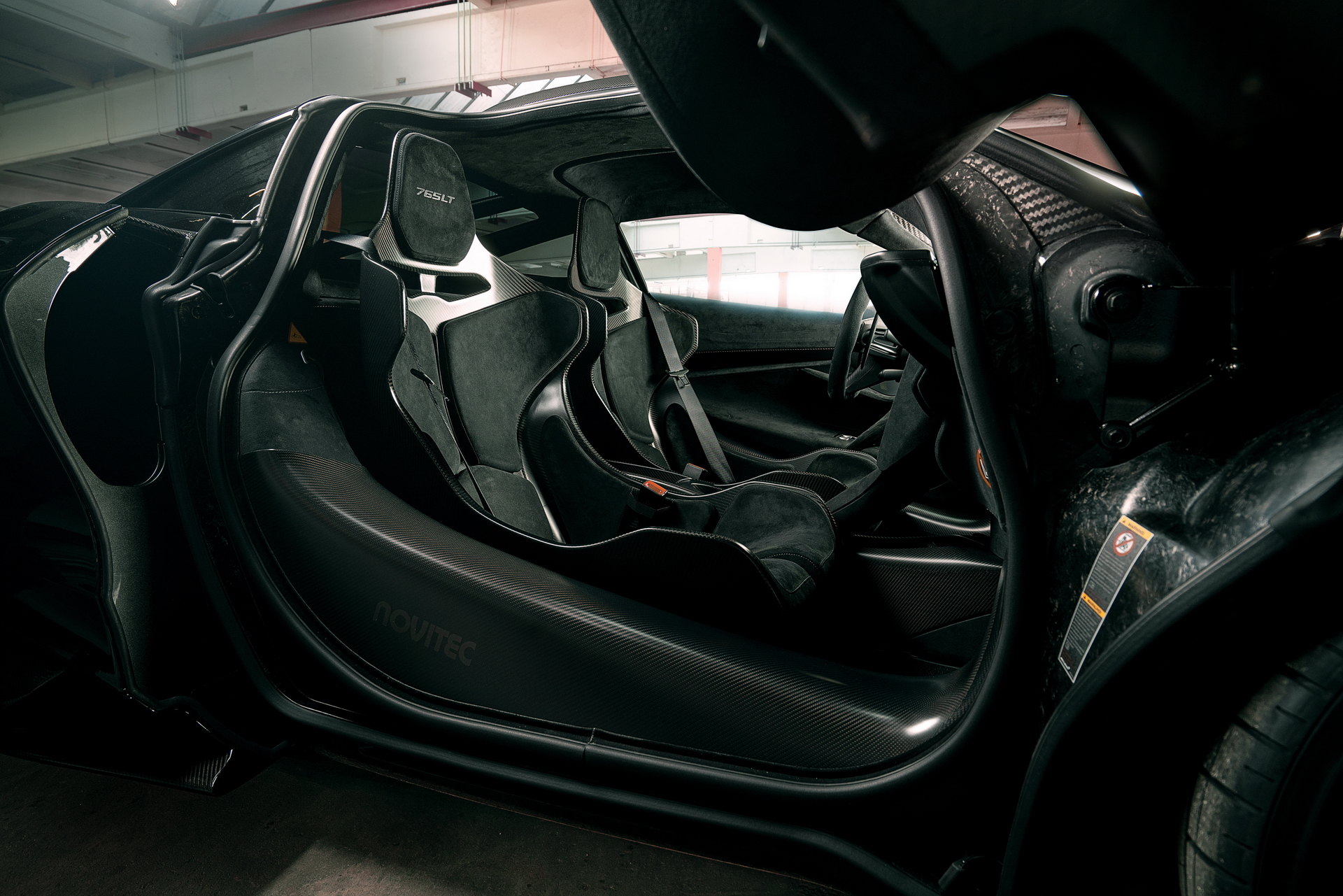 More images of this amazing looking NOVITEC McLaren 765LT LongTail