we've all seen the 2020 McLaren Elva before, either in photos or in a YouTube video, the roofless supercar from McLaren with a 4.0-Liter twin-turbocharged V8 pumping out 804 hp, but with no windshield … a car McLaren lists as 'The McLaren Elva is born to heighten every sense and build the closest connection between driver, car and the elements. '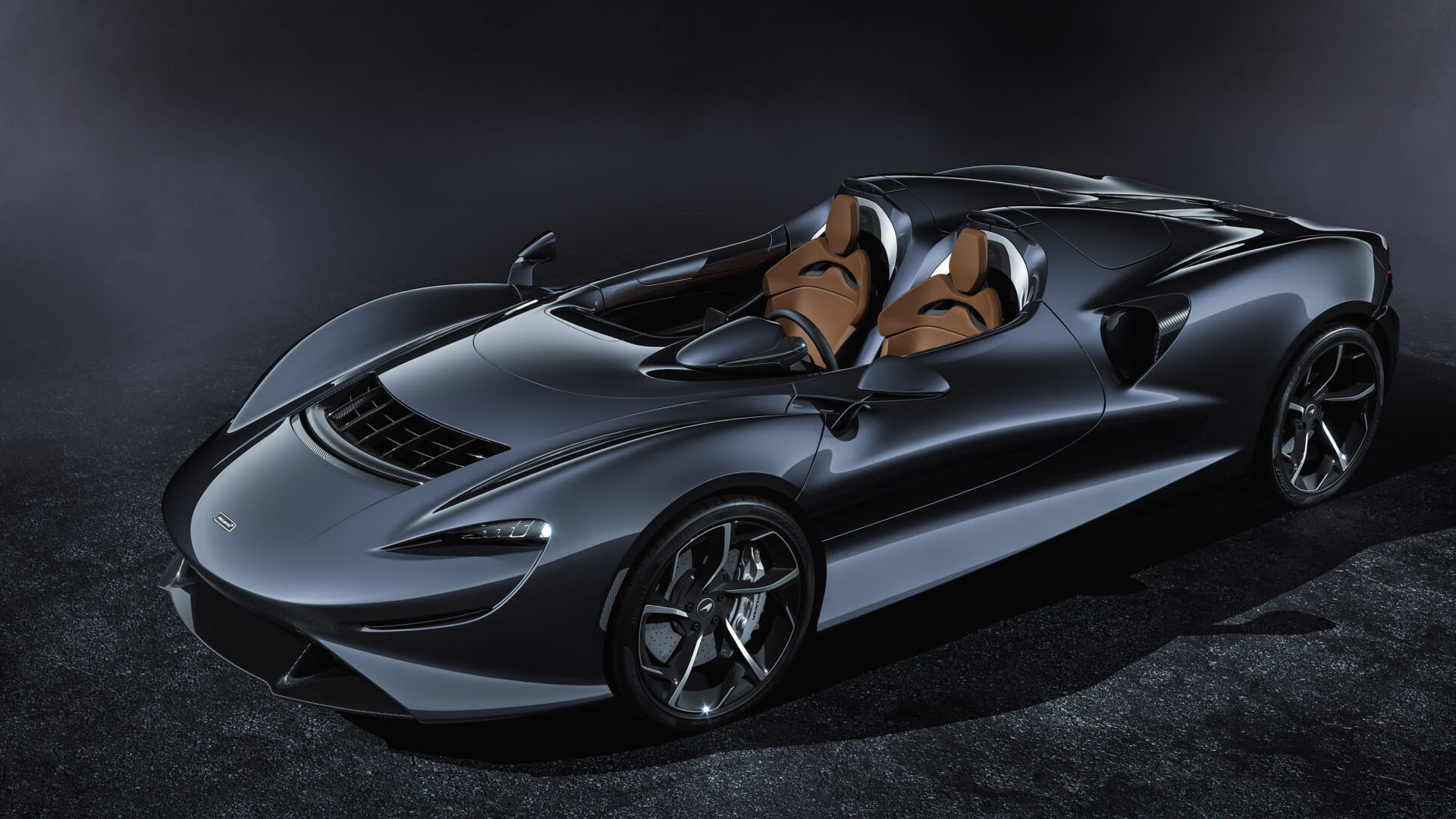 And that's certainly the case, as the only attempt at making the driver's life any easier at speed is a 'flap' that changes its angle so the wind gets deflected over the cockpit, officially it's called the McLaren's Active Air Management system, and it helps, but still, with more power than a McLaren Senna GTR and a modified exhaust to get 'the right sound', some might argue practicality might be an issue on some markets driving the limited edition McLaren Elva.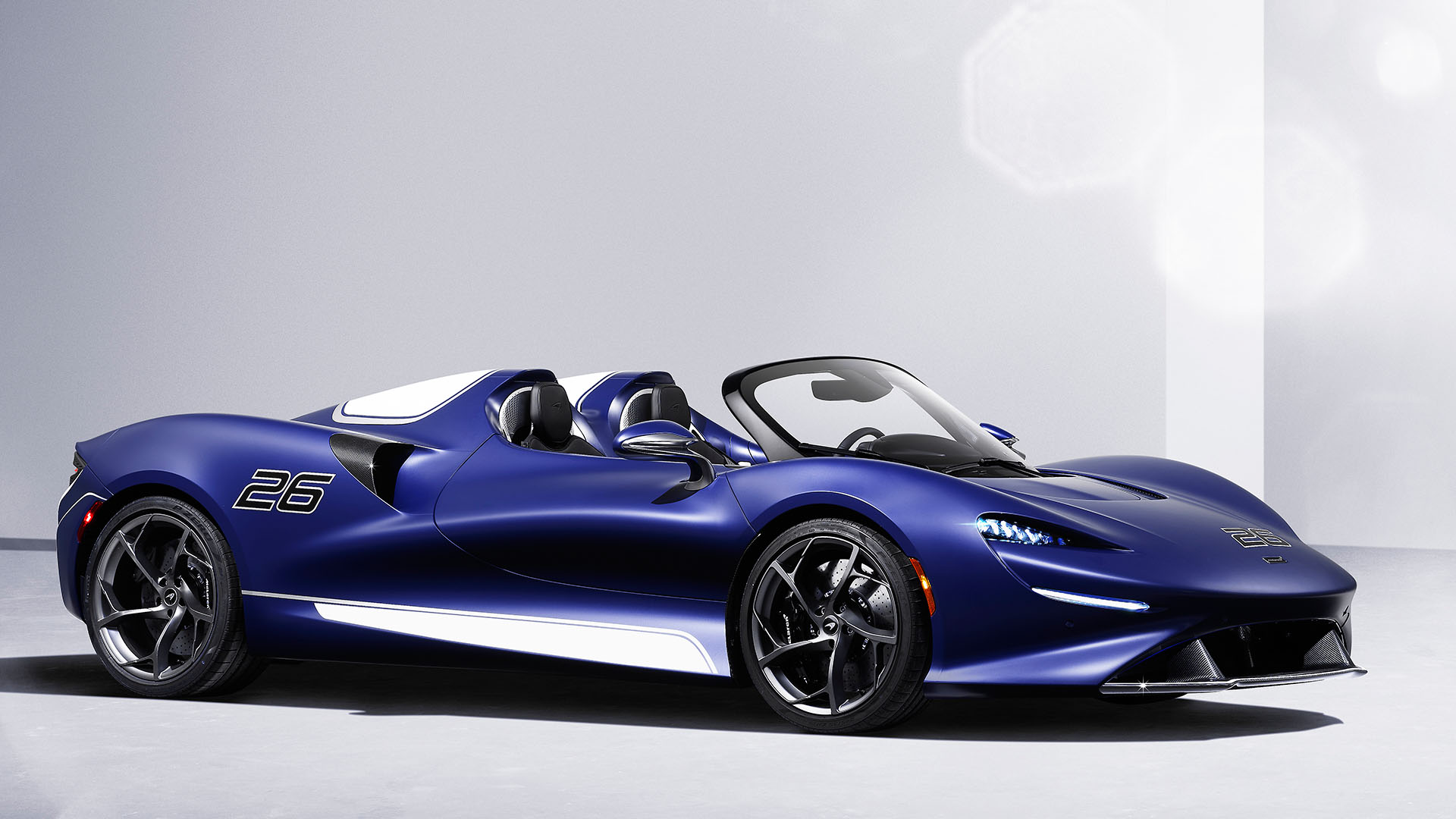 Once McLaren completed the production of the Speedtail, they started building the 399 Elva speedster, each with a base price of £1.4million ($1.9 million) before options, as this is a McLaren MSO car to begin with, you can be sure many customers will request even more bespoke MSO options, raising the price well beyond the $2 million mark.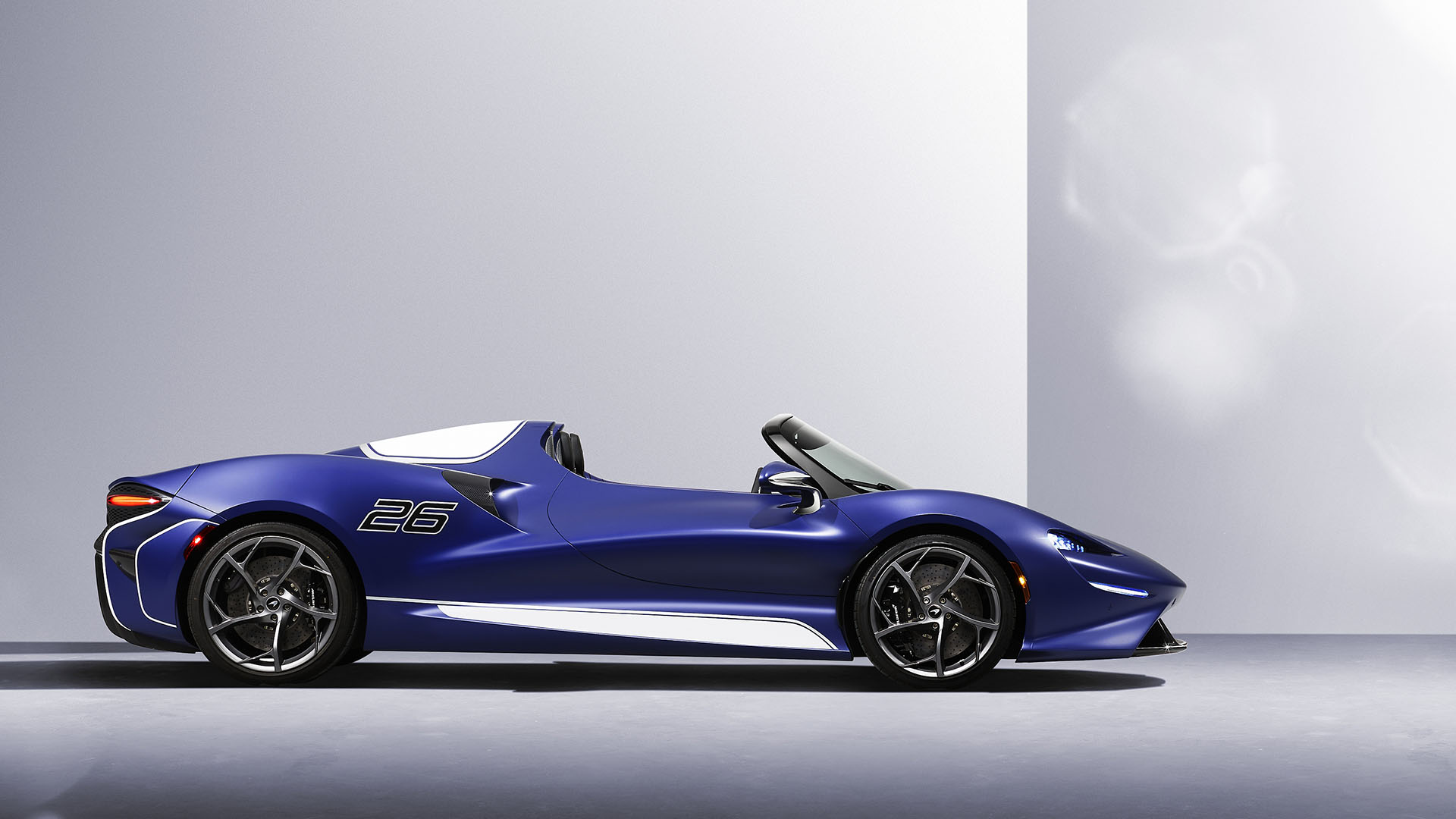 Today McLaren showed the first Elva with a windshield … apparently McLaren found out there are customers in countries that actually require a car to have a windscreen (mandated in some states of the USA), and some customers even requested one. Now don't get excited too quickly, you'll get a windshield complete with wipers and rain detection, but you still don't get a roof on the McLaren Elva 'Windscreen edition', that would be sacrilege I guess.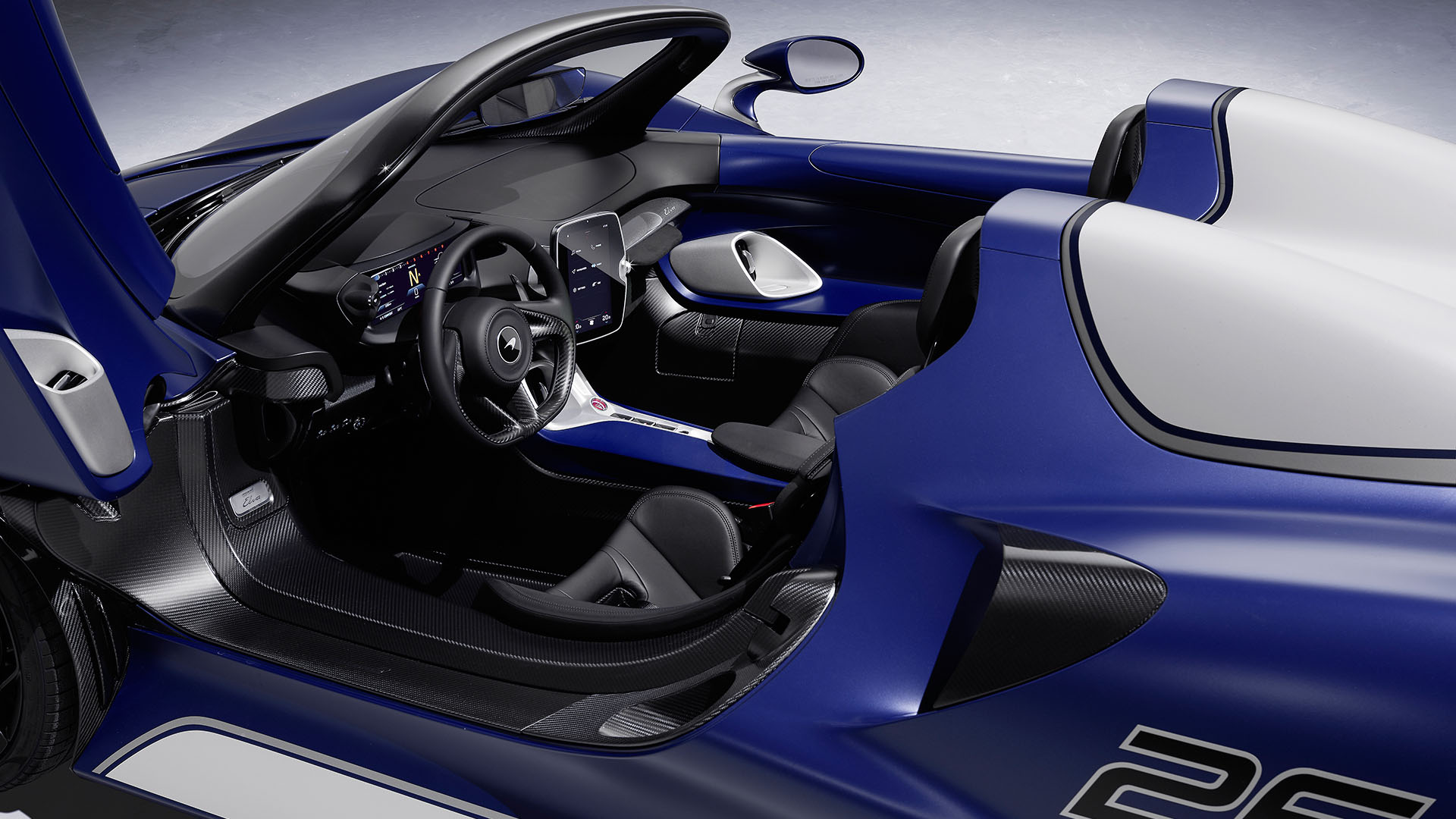 The McLaren Elva windscreen variant won't have any side windows either, it's a pure Roadster according to Mike Flewitt, Chief Executive Officer, McLaren Automotive, and the Elva is still a Super-lightweight and extremely powerful car created to celebrate the pure joy of driving, and that can only be experienced if you 'feel' the speed and are exposed to the elements … note that the intention from McLaren is to build most of the 399 units as 'screenless' versions, only a handful would come from the factory with the added windshield, making the latter the rarest McLaren in modern history.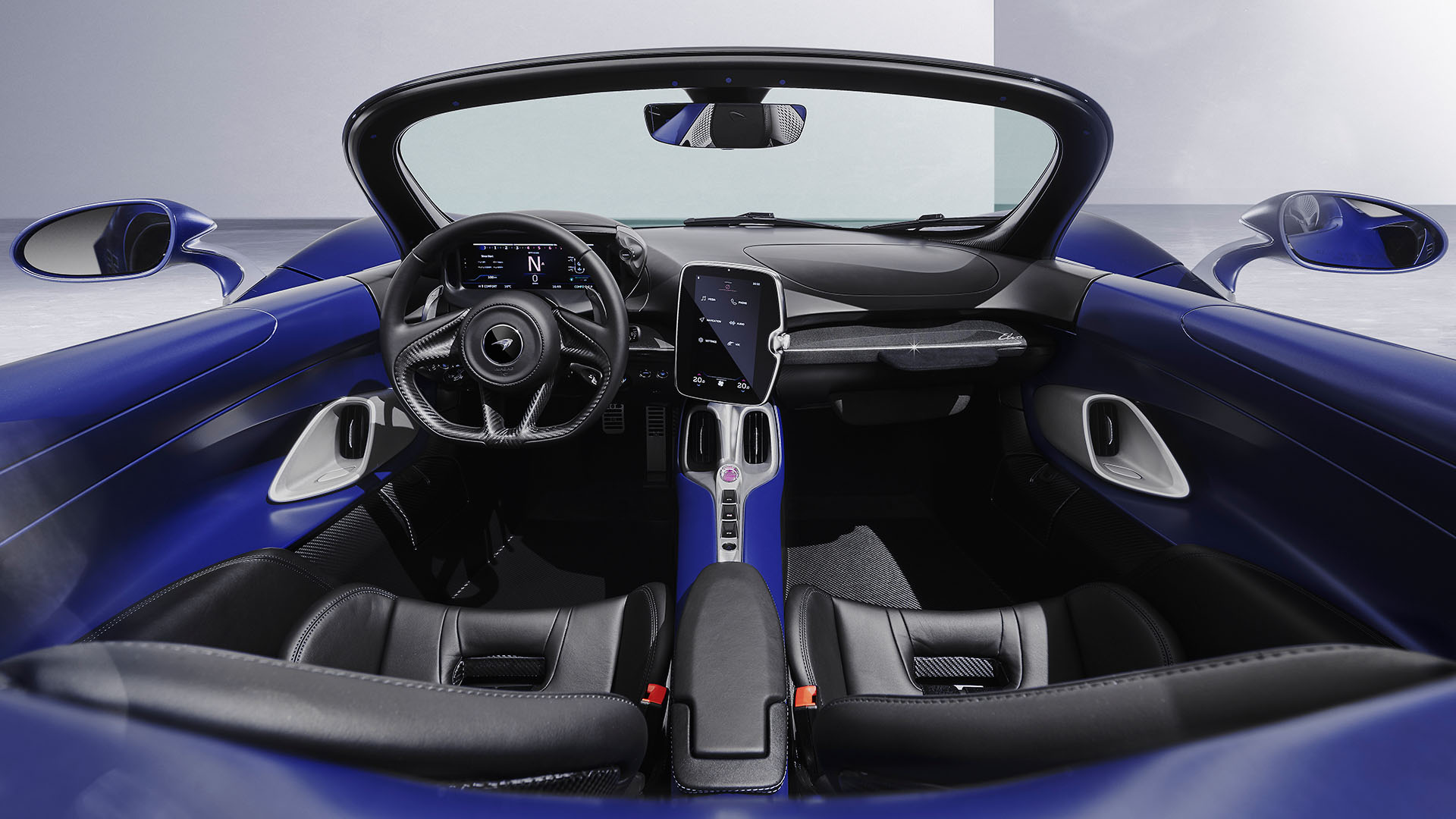 While the McLaren Elva is the lightest car they ever made with a weight of less than 1,300 kg, adding the windshield, wipers and other necessary extras will raise the overall weight by 20 kg, but by removing the unnecessary Active Air Management System (AAMS) and using carbon fiber to surround the heated glass, they managed to keep the added weight at only 20 kg, still, both versions of the Elva will reach 100 km/h from 0 in 2.8 seconds, 200 km/h comes around in 6.8 seconds, do note that if you specify your Elva as a 'windscreen version' you can't remove it to enjoy screenless driving, once it's fitted, it's a permanent fixture.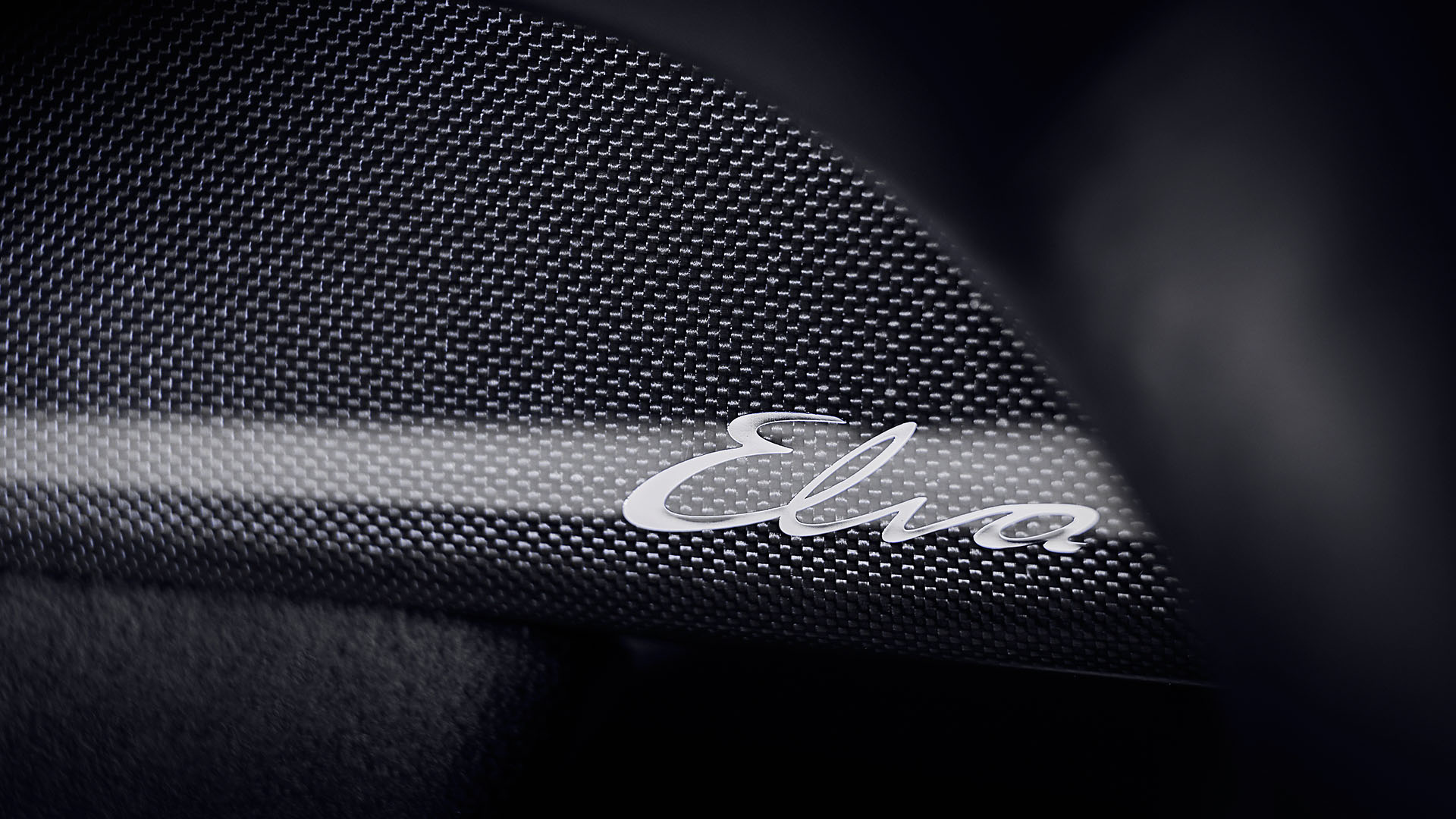 Created as an homage to Bruce McLaren's legendary race cars, heritage liveries like that of the Satin Casa Blue windscreen model prototype pictured have captured the imagination of Elva owners. Demand for bespoke customization of this kind by McLaren Special Operations (MSO) has produced a series of dramatic and unique cars that stand out even among one of the rarest of McLarens, but they have decided that there is a limit to the number of bespoke Elva builds, only 149 units of the Elva will be specified and built to customer order.