Mercedes-Maybach presents Night Series – the next chapter in the brand's mission of evolving its curated portfolio and creating moments in which magic is born. It showcases striking details such as dark chrome elements, surfaces that catch the light like a cut jewel, and interiors that elevate Maybach's design to new heights. Through an unexpected and progressive storyline, Night Series defies convention to spark new brand desire amongst new audiences. This plays out in both the interior and exterior design details of three Mercedes-Maybach models led by the S-Class, as well as the EQS SUV – the first electric Mercedes-Maybach – and GLS. The Maybach Night Series design package provides both style and substance with a bold appearance, reflecting the vehicles' progressive character.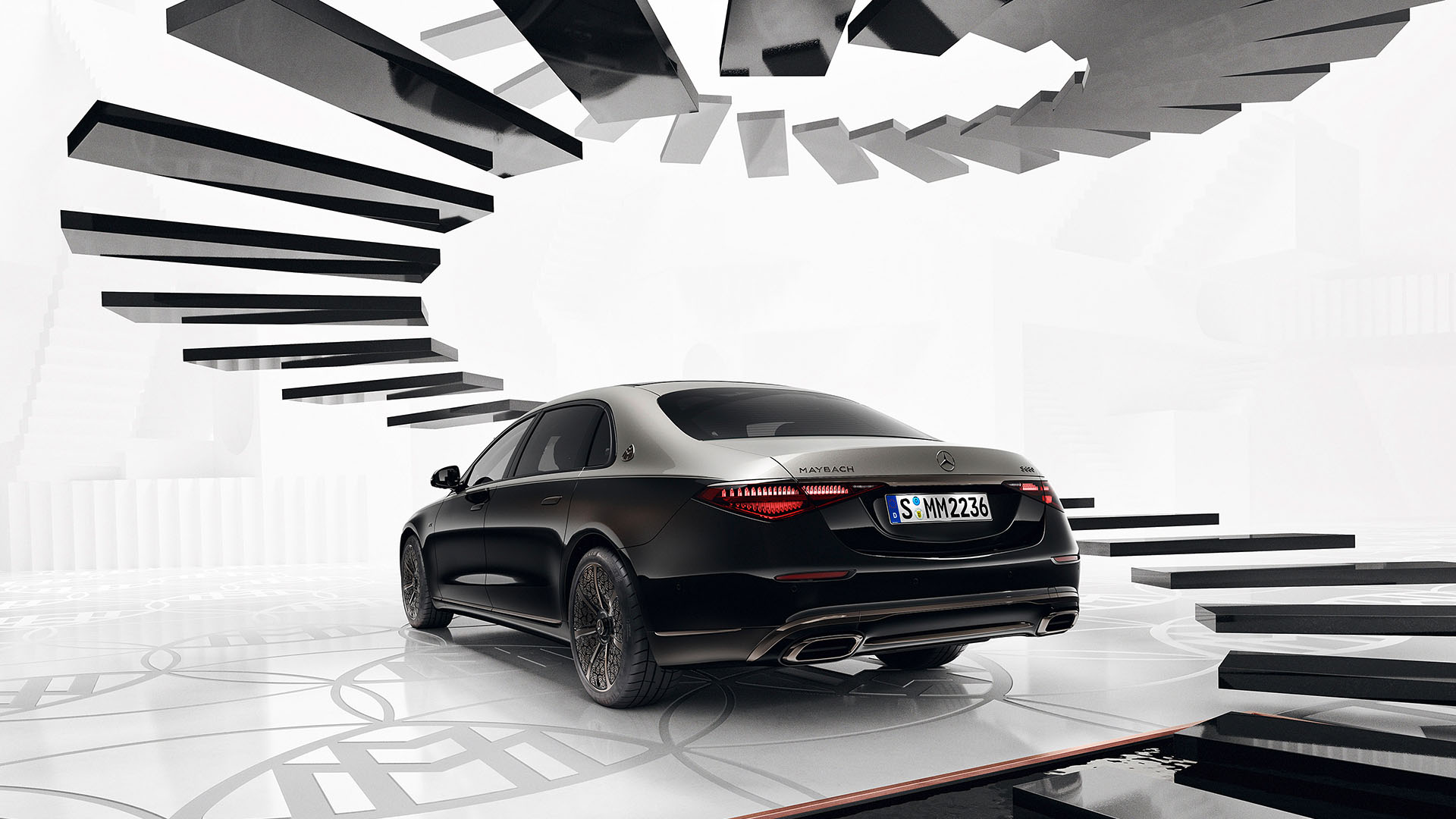 "Night Series is the most progressive Maybach design package – it's our already well-known supreme aesthetics, heightened with exquisite, darkened motifs. Our goal was to create an exciting new style, offering a playful sense of rebellion that is unexpected to what you usually see in a Mercedes-Maybach." Gorden Wagener, Chief Design Officer Mercedes-Benz Group AG
"The Mercedes-Maybach brand continues to strongly resonate with global connoisseurs, and we are proud to offer a unique automotive experience that captures the best of tradition and progression, through products that are aligned with trend developments and cultural topics." Michael Schiebe, CEO of Mercedes-AMG GmbH and Head of business units Mercedes-Benz G-Class & Mercedes-Maybach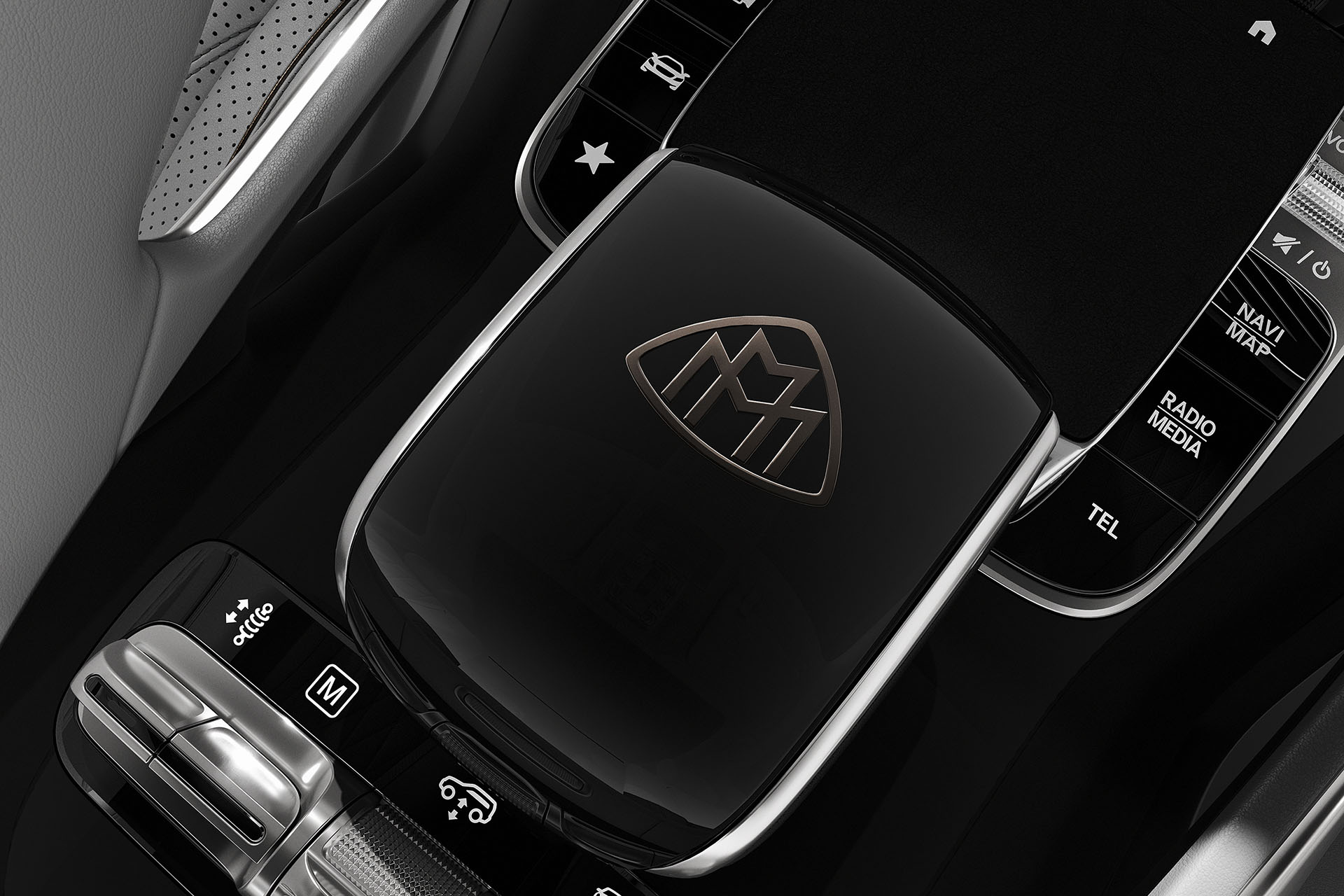 "The Mercedes-Maybach brand goes beyond the product, which is why it is so important to create experiences and options that fit our customers' status and personal style. Night Series is the next step in offering a true luxury, tailored experience targeted at a new audience, but simultaneously responding to current customers' desires." Daniel Lescow, Head of Mercedes-Maybach at Mercedes-Benz Group AG
The progressive Maybach Night Series design package is curated for three Mercedes-Maybach models, all of which include elements in dark chrome, rose gold details, an innovative wheel design refined with a dark-glossy Maybach pattern, as well as herringbone interior accents. An exclusive Night Series start-up animation for the MBUX interface and unique ambient lighting complement the Night Series color palette. Each model also features its own distinctive design signatures.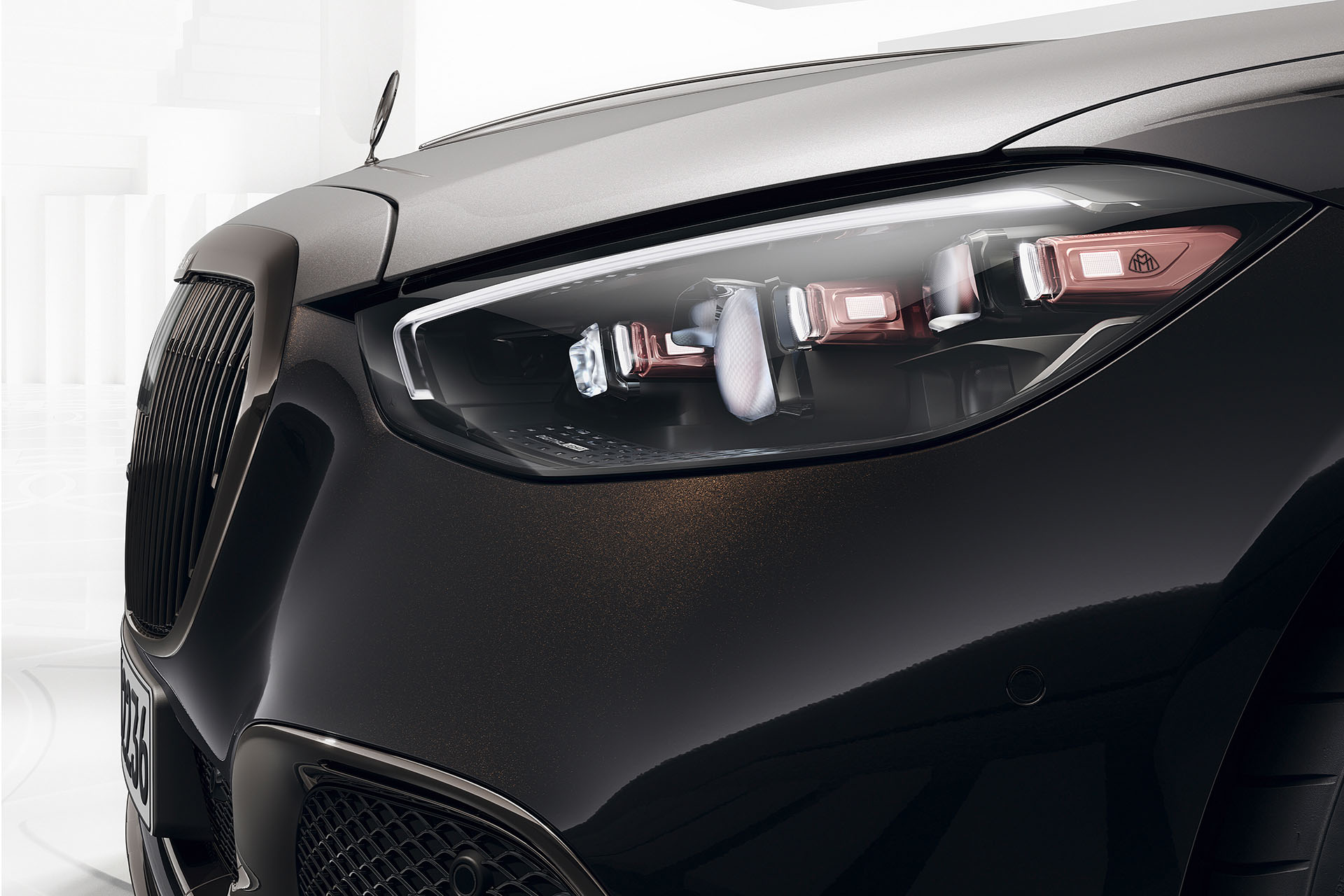 Fresh from its world premiere in April 2023, the EQS SUV – the first all-electric Mercedes-Maybach and the newest model from the brand – can be ordered in the Night Series design package. The individual headlights are adorned with a Maybach emblem on rose gold and with dark chrome refinements. The front grille panel is enhanced with darkened Maybach pinstripes, while the air intake inserts in the front bumper are refined with a dark chrome-plated pattern of the Maybach emblem. The interior reflects the vehicle's unique combination of luxury and sustainability. It features Econyl® carpet throughout and vegetable-tanned Exclusive Nappa Leather in MANUFAKTUR Crystal White/Black Pearl or MANUFAKTUR Black Pearl colorways with contrast topstitching. This is complemented by the MANUFAKTUR Natural Grain Herringbone wood pattern trim with aluminum accents.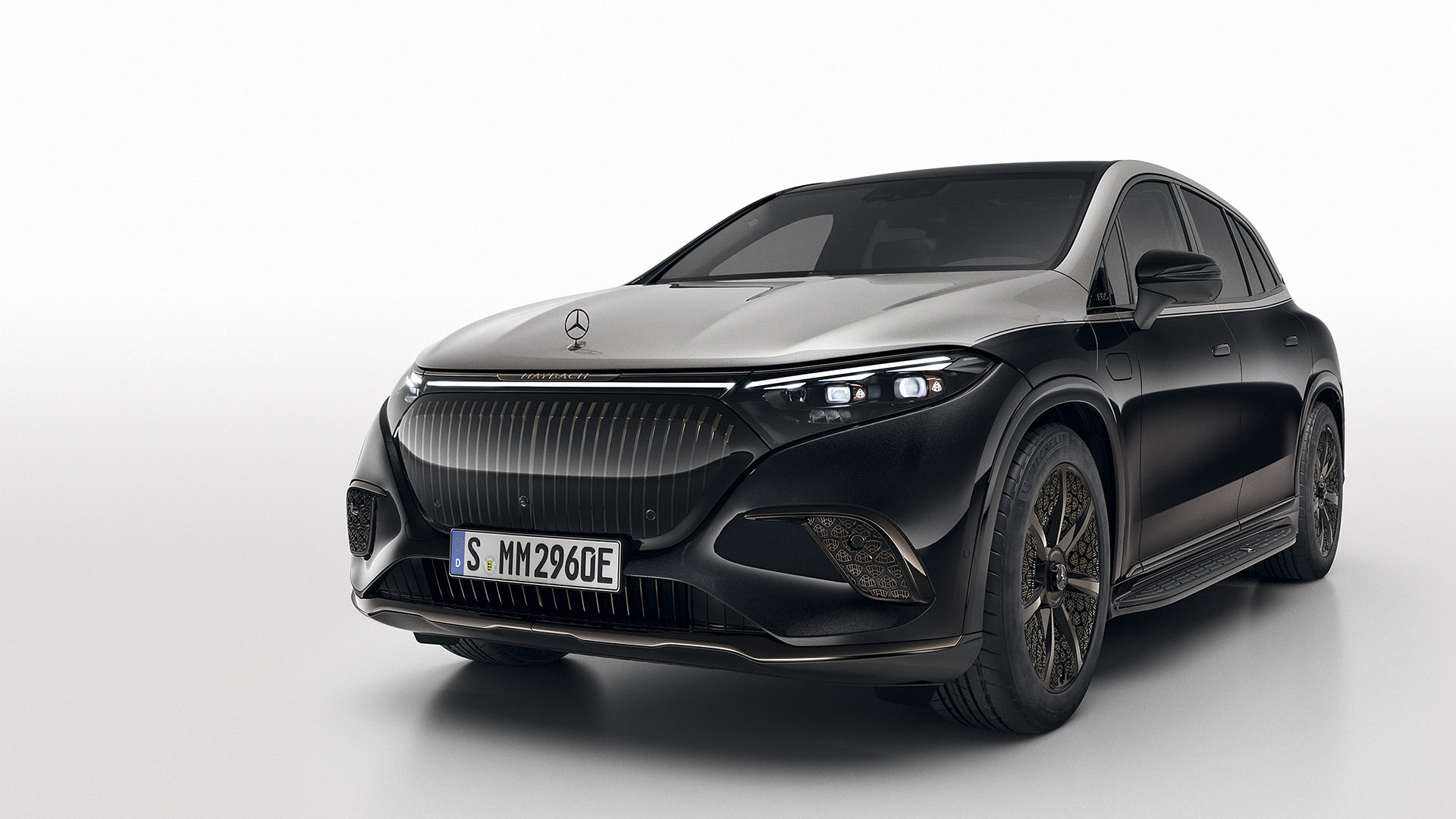 The Maybach Night Series design package brings the luxury and refinement of the Mercedes-Maybach S-Class to new heights. Customers can choose a variety of paint finishes in grey, black, and white hues, as well as a unique two-tone Onyx Black/Mojave Silver finish. Precious details include rose gold accents in the headlights and dark metallic chrome elements, adding to the design's elegant, stretched silhouette, which is accentuated by tailpipe trim elements in dark chrome and black. While the already iconic interior of the S-Class exemplifies the highest levels of luxury, the Night Series expands the exclusivity with two unique interior colors: MANUFAKTUR Deep White/Black Pearl Exclusive Nappa Leather or MANUFAKTUR Black Pearl Exclusive Nappa Leather, which with the golden-grey glossy piping subtly emphasizes the special nature of the vehicle.
The GLS Night Series boasts a front fascia with elegant dark chrome elements including an upright Mercedes star on the hood, radiator grille, trim parts, and Maybach pattern in the air inlet grilles. The headlights feature subtle, elegant rose gold details, while dark chrome accents adorn the vehicle's profile. In addition, the electronically extendable running boards are dark anodized. A distinctive 23-inch wheel in exquisite Maybach design further underlines the character-defining profile. The interior can be appointed with a choice of MANUFAKTUR Black Pearl Exclusive Nappa Leather or MANUFAKTUR Crystal White/Black Pearl Exclusive Nappa Leather. The sophisticated MANUFAKTUR Natural Grain Herringbone pattern wood trim in an open-pore brown finish with aluminum accents exemplifies the vehicle's unparalleled craftsmanship.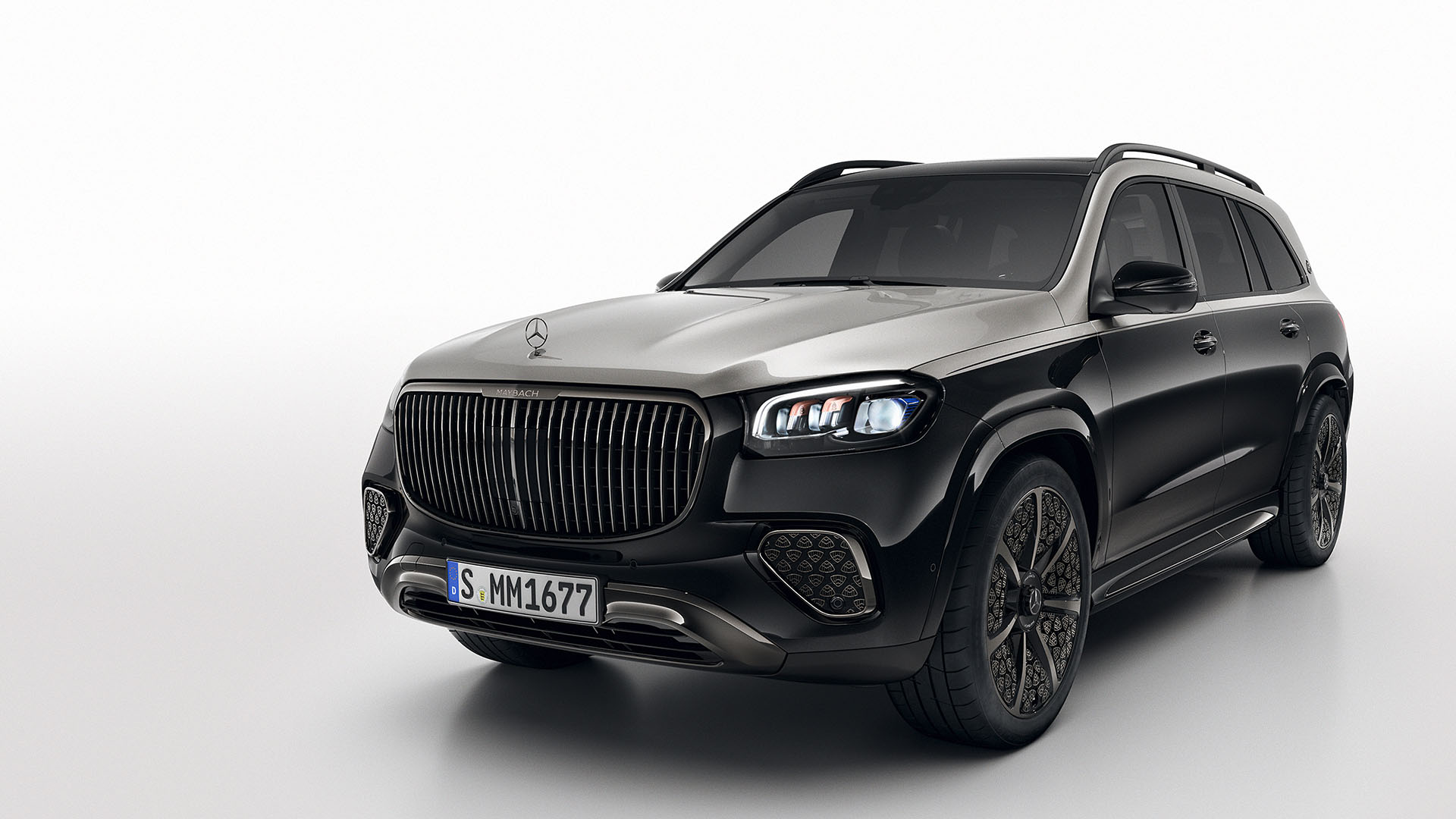 The Maybach Night Series design package will be available for the 2024 Mercedes-Maybach S-Class as well as the 2024 Mercedes-Maybach EQS SUV alongside its U.S. market introduction later in 2023, followed by the 2024 Mercedes-Maybach GLS in early 2024.