MG Motor UK Limited just published the first images for their upcoming MG Cyberster, a new concept for a sportscar that reminds us of the classic MG roadsters, the intention is to unveil this concept at the Shanghai Show later this month.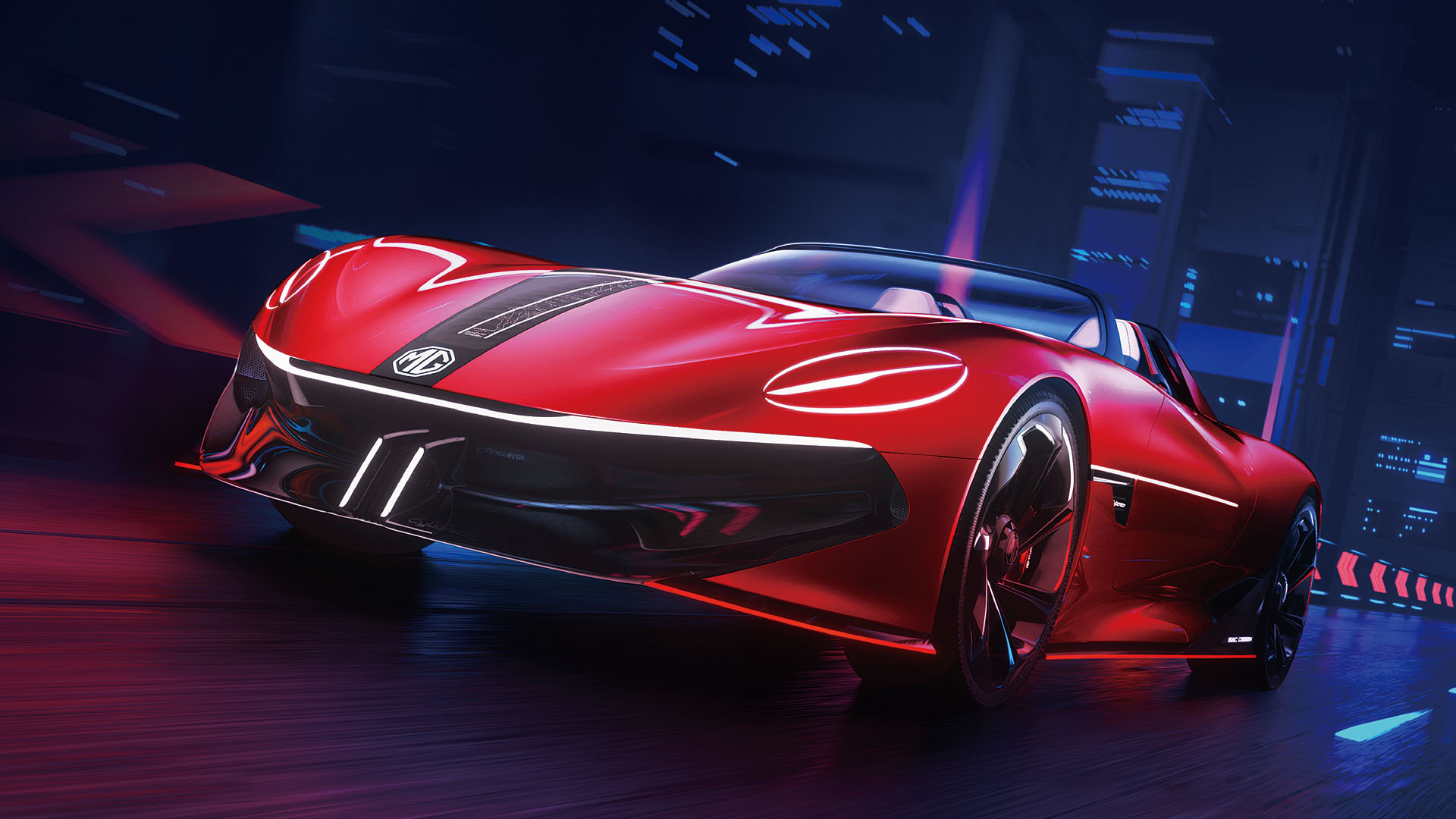 Developed by the team at the MG Advanced Design Centre in London, the MG Cyberster will be a 2-door, 2-seater sports car, featuring the classic-looking round MG headlights, together with a slim grille design, along with interactive 'Magic Eye' headlights that open when switched on. Another striking detail on the MG Cyberster Concept is a 'laser belt', an LED strip along, the side of the car and the outline of the door, which follows the direction of the LED strip.
The side profile MG Cyberster shows a distinctive two-stage shoulder line, together with a 'kamm tail' rear design, and LED taillights that clearly show MG's British heritage by their design inspired by the UK flag, the Union Flag.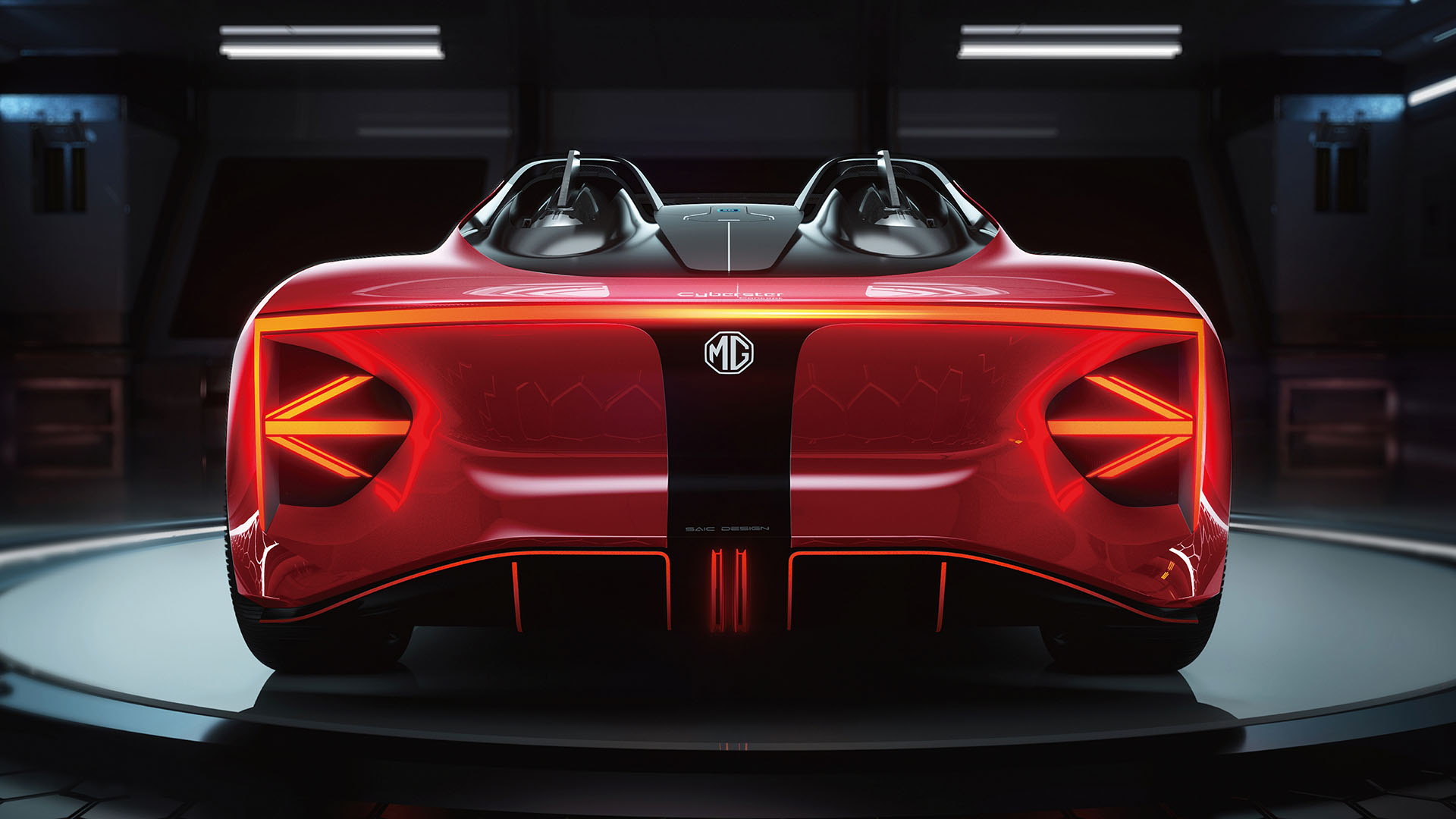 Carl Gotham, Director of SAIC Design Advanced London, said:
"The Cyberster is a bold statement that looks strongly into MG's future, touching on our heritage but more importantly building on our cutting-edge technology and advanced design. Sports cars are the lifeblood of the MG DNA and Cyberster is a hugely exciting concept for us."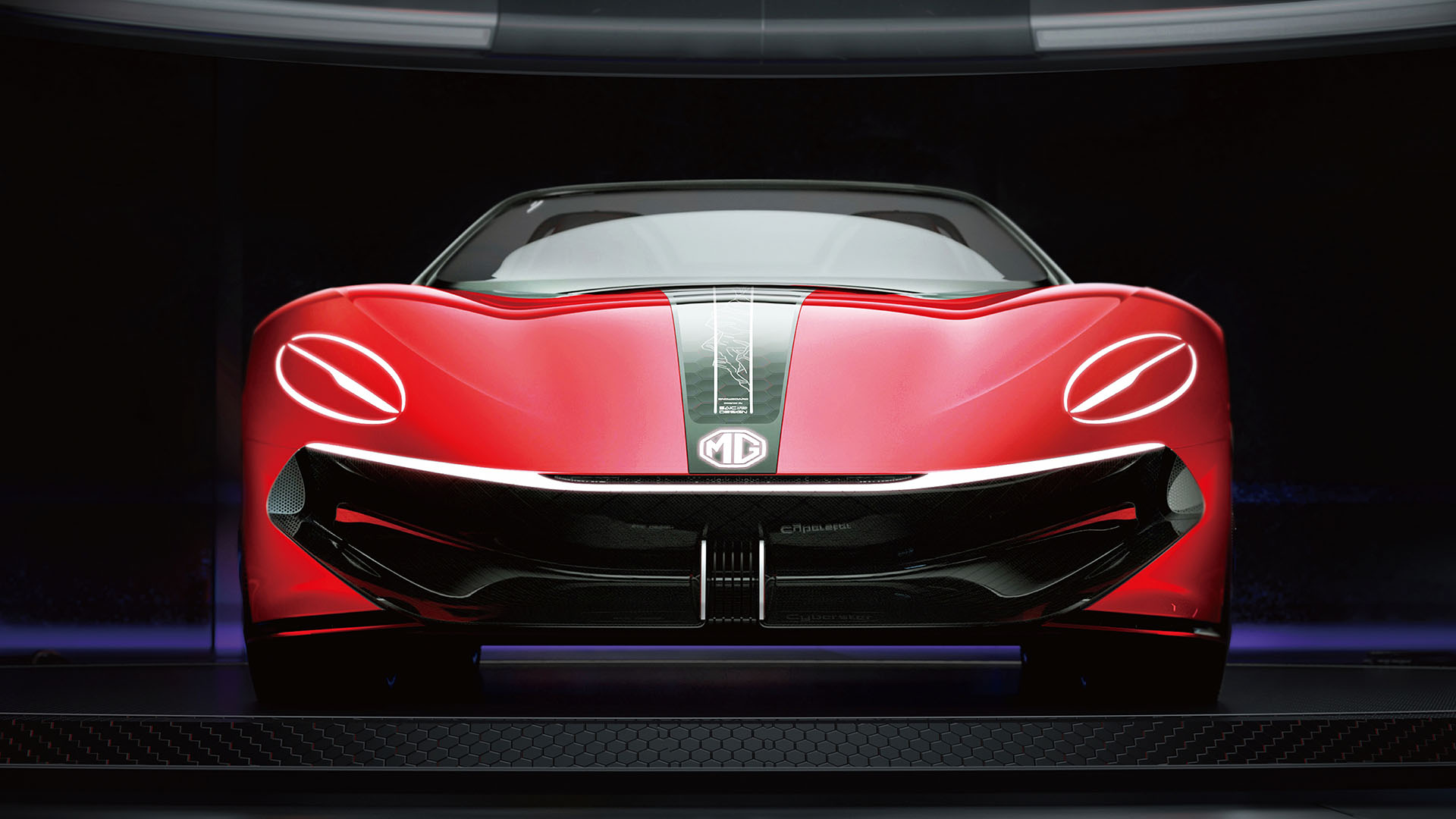 The MG Cyberster will be an electric vehicle, with the new intelligent architecture MG intends to offer an EV range of up to 800km (500 miles) while acceleration figures from 0 to 100km/h time (0-62mph) will be below the three seconds mark. Detailed specifications will only be made public after the unveiling at the Shanghai Motor Show (April 21-28, 2021).