Formula 1 star Lando Norris has collected his own McLaren 765LT Spider, personalized by McLaren Special Operations (MSO) and originally presented to him at the McLaren Production Centre in Woking, England.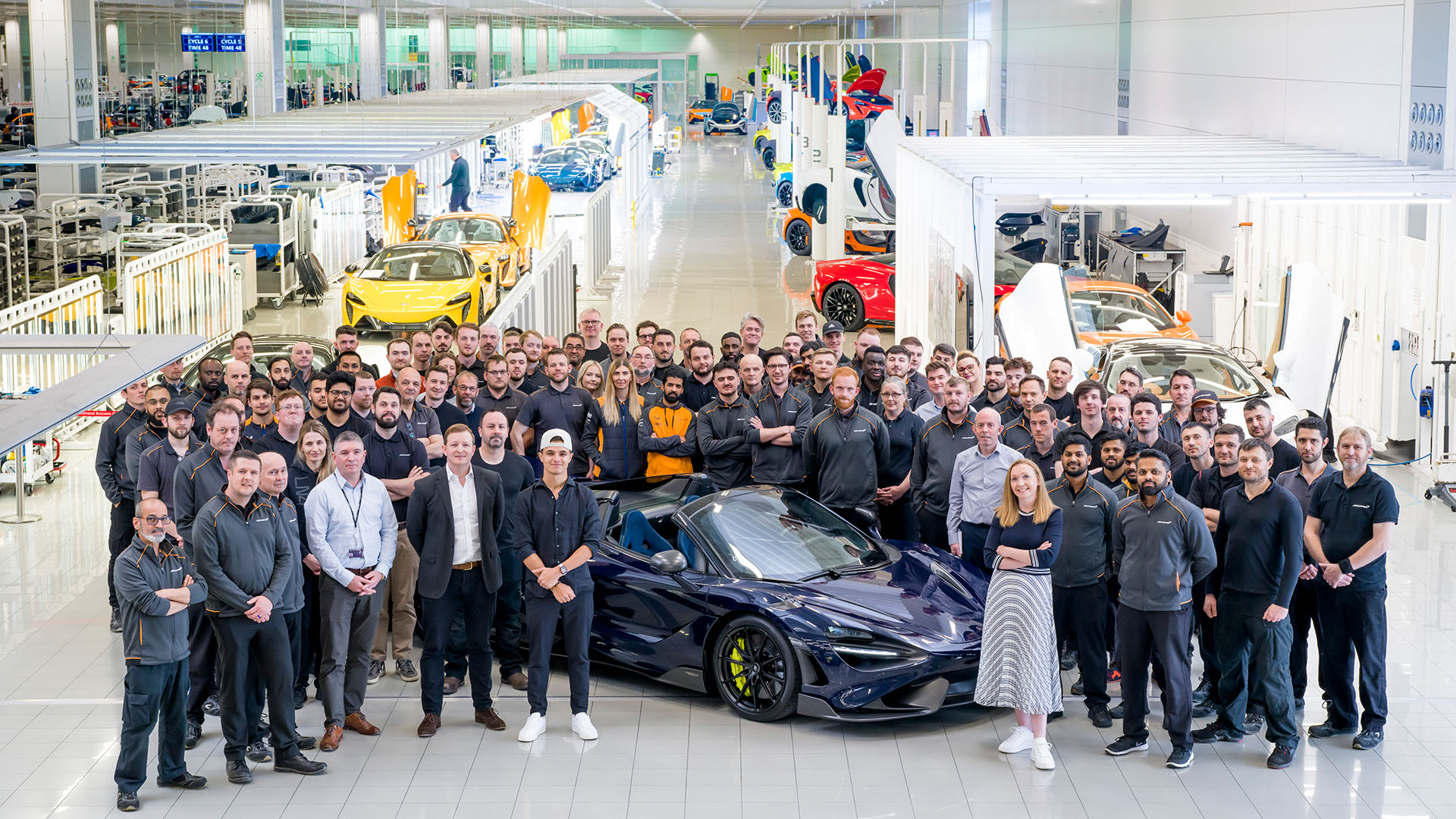 The 23-year-old chose a unique specification for his car, heavily influenced by his personal branding. The MSO Lando Norris 1 of 1 is instantly recognizable by its Gloss Blue Tint Visual Carbon Fibre exterior with contrasting Satin Visual Carbon Fibre details, which echoes the lightweight and strong material that has formed the basis of all McLaren road and race cars since the revolutionary MP4/1 Formula 1 car in 1981.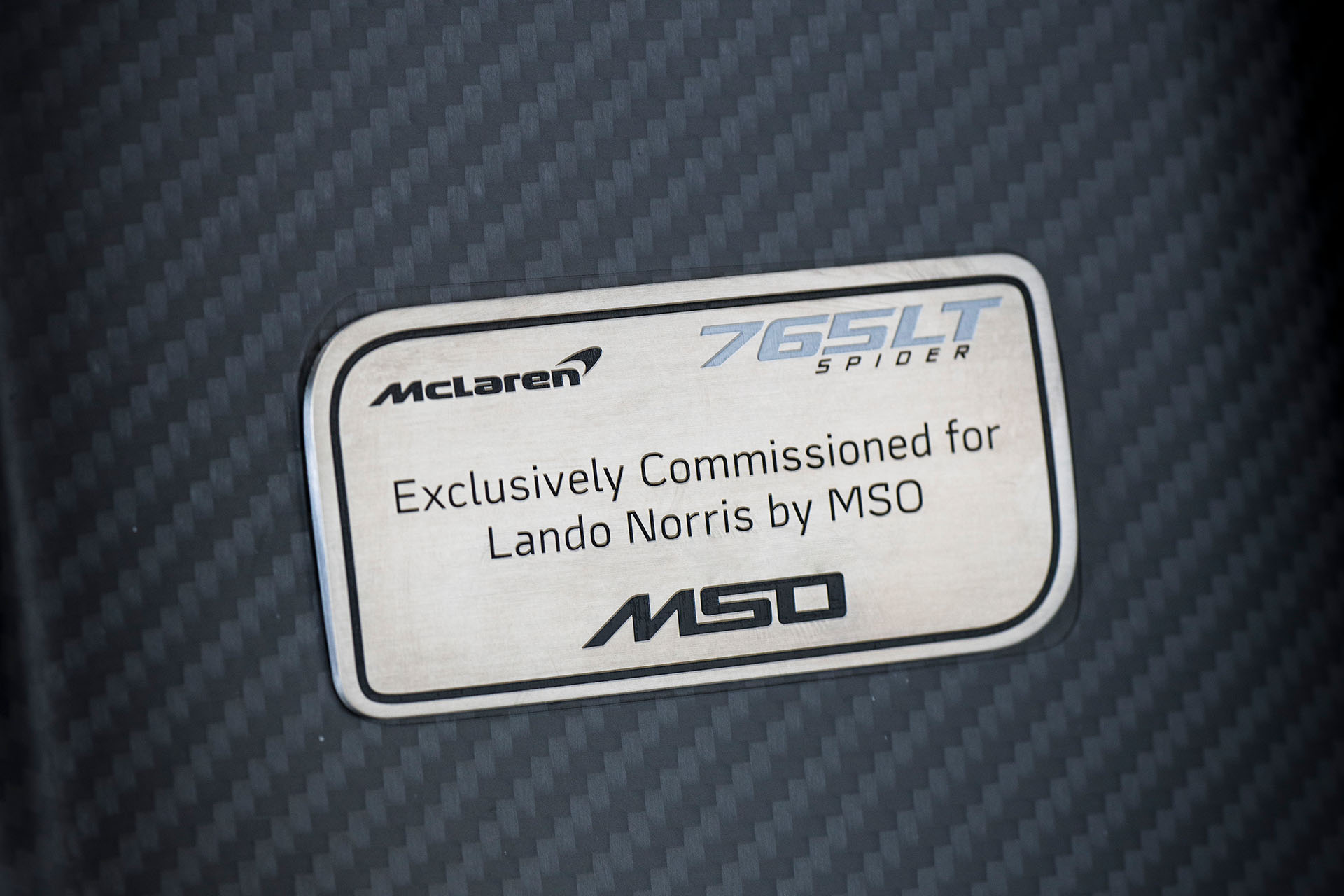 The distinctive exterior finish of Lando's 765LT is complemented by Satin Black wheels and is contrasted by Lando Yellow brake calipers, the same color used for Lando's own four stripe Graphic – reflecting his race number – which appears above the right-side eye socket and under the active rear wing, the latter feature visible only during high-downforce deployment. The wing also features MSO branding in Gloss Blue Tint Visual Carbon Fibre on a Satin Carbon Fibre insert on its upper surface.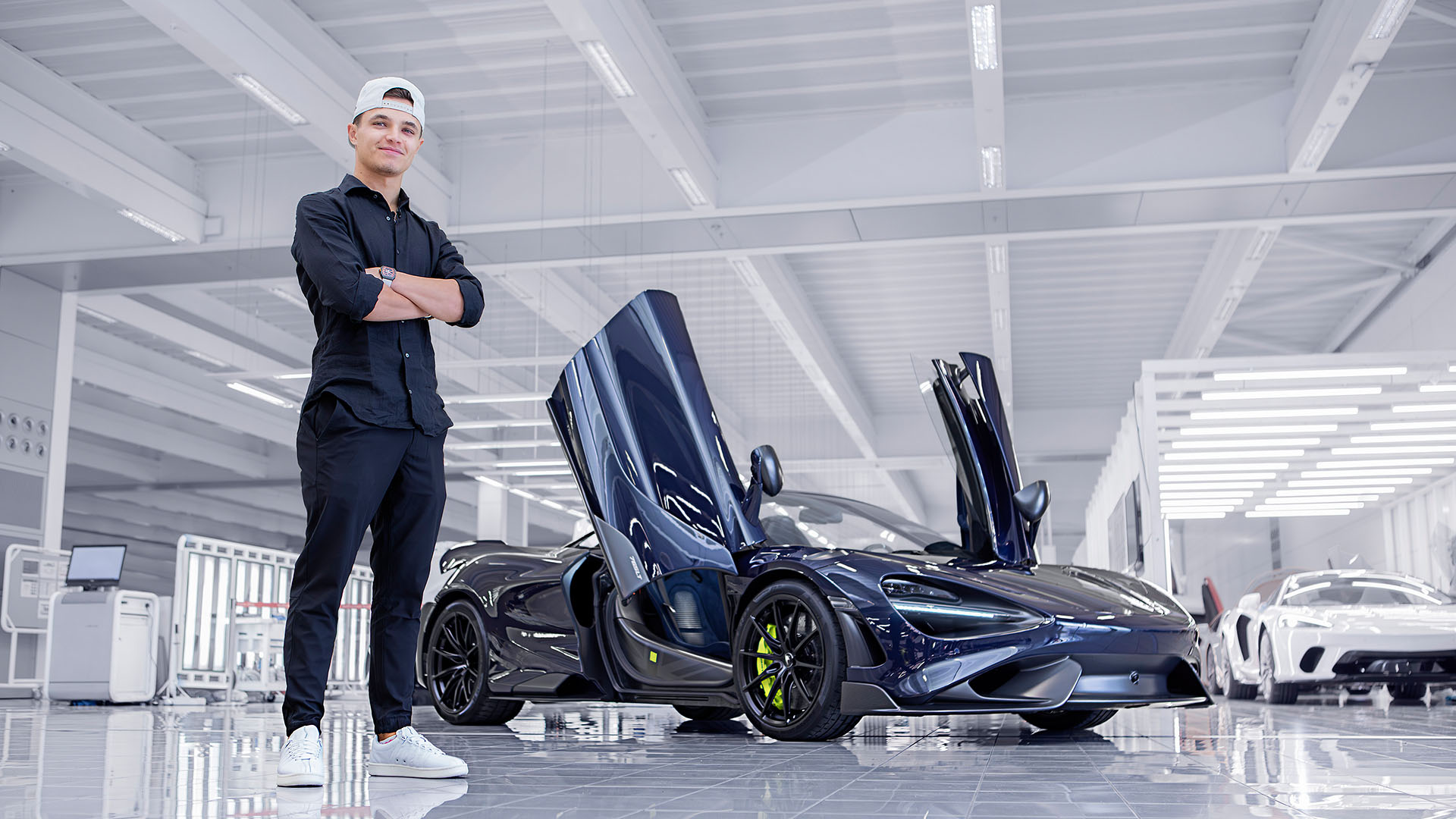 Other external features include all three Carbon Fibre Exterior Upgrade Packs, which incorporate the Front Splitter, Front fenders & Rear Diffuser, Air Intakes, Side Skirts, and Door Mirrors. The roof Tonneau and Rear Aero Bridge are also finished in MSO Defined Carbon Fibre. The exterior is finished with the MSO Defined Carbon Fibre Hood, adorned with a lightweight Dark Chrome McLaren badge. In addition, the Stealth Pack adds a discreet finish to the Rear Wing mechanism and the Titanium Exhaust's signature quad-exit.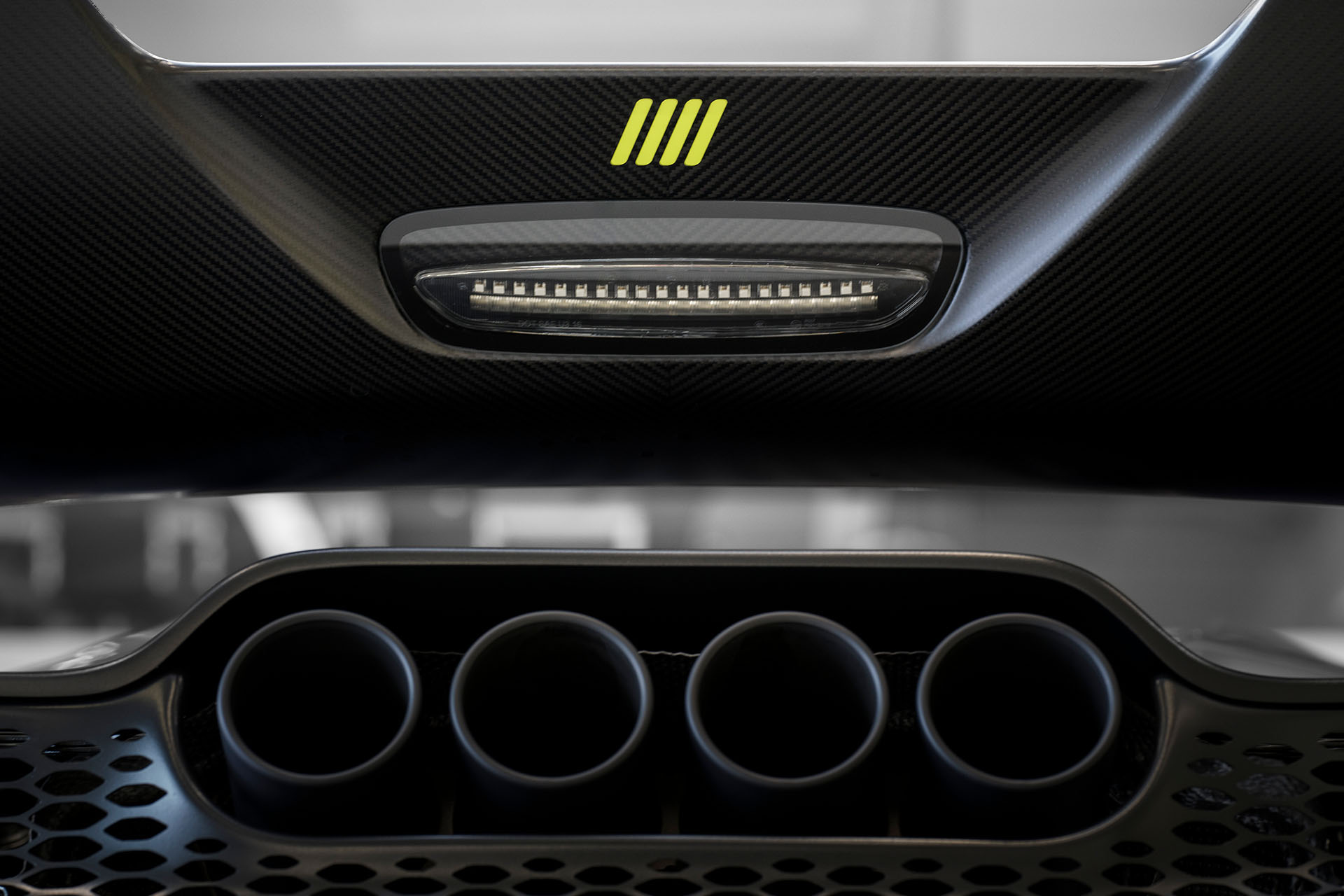 The interior continues Lando's color scheme, which is visible from the outside when the Retractable Hard Top – featuring a glass Electrochromic Roof – is lowered. The Carbon Fibre Racing Seats are trimmed in Navy Blue with Napier Stitching. In addition, the headrests are embroidered with Lando's personal initial 'LN4' branding. There are also Navy Blue Alcantara and Napier Stitching highlights on the door and dash trim and the door appliques have a painted white pinstripe.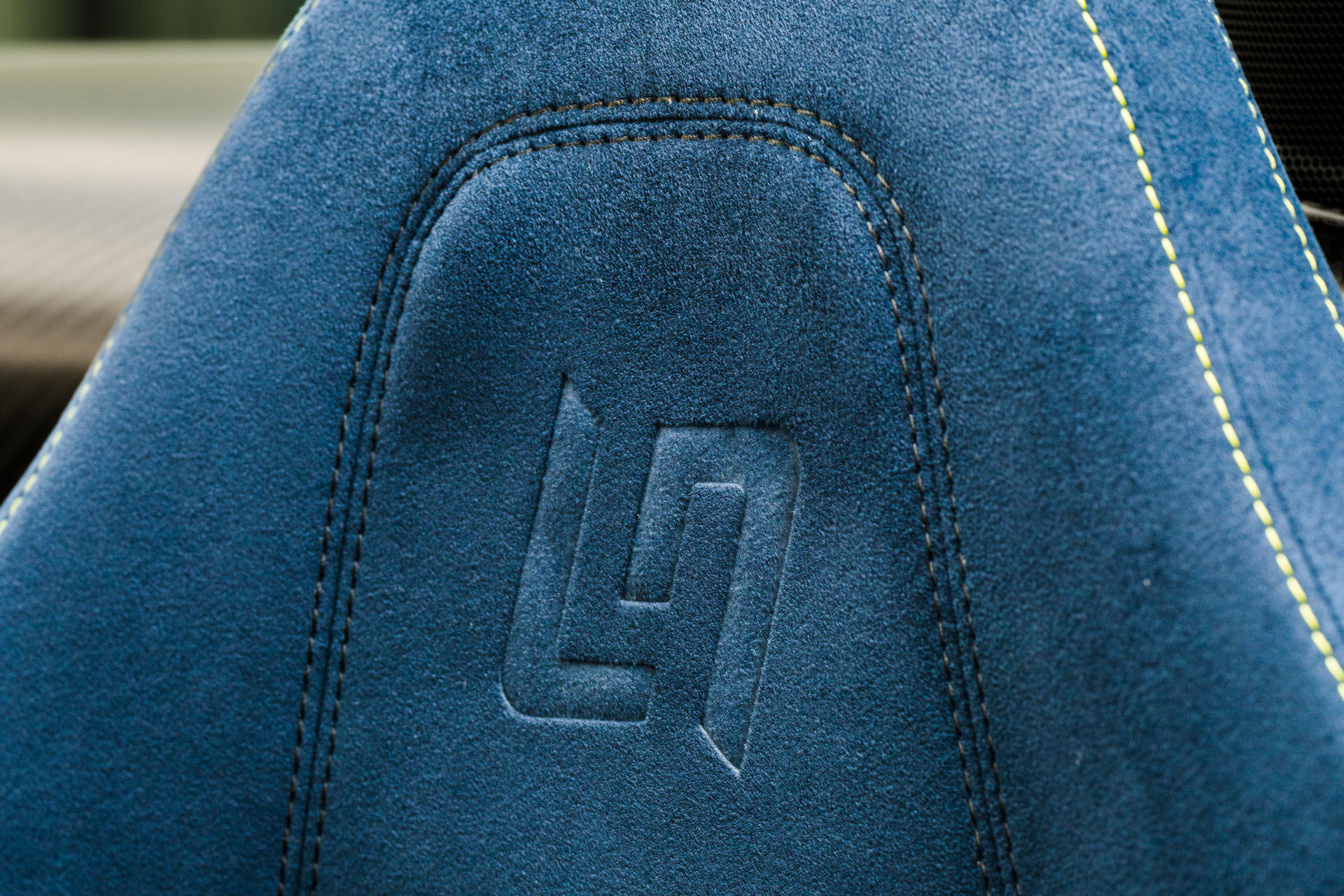 There are additional hidden interior features, most noticeably the MSO Custom Dark Tint Carbon Union Flag Sill with Lando Graphic visible when opening the doors. Below the MSO Custom Steering Wheel with Blue Tint Carbon Fade, 12 O'Clock Marker in white, and Lando Yellow Lando Graphic, is the MSO Custom Floor Mat – repeated on the passenger side – with LN4 branding and Napier Stitching, placed ahead of Blue Anodised Pedals. The distractive interior is completed with a unique MSO Dedication Plaque confirming the exclusive commission by Lando.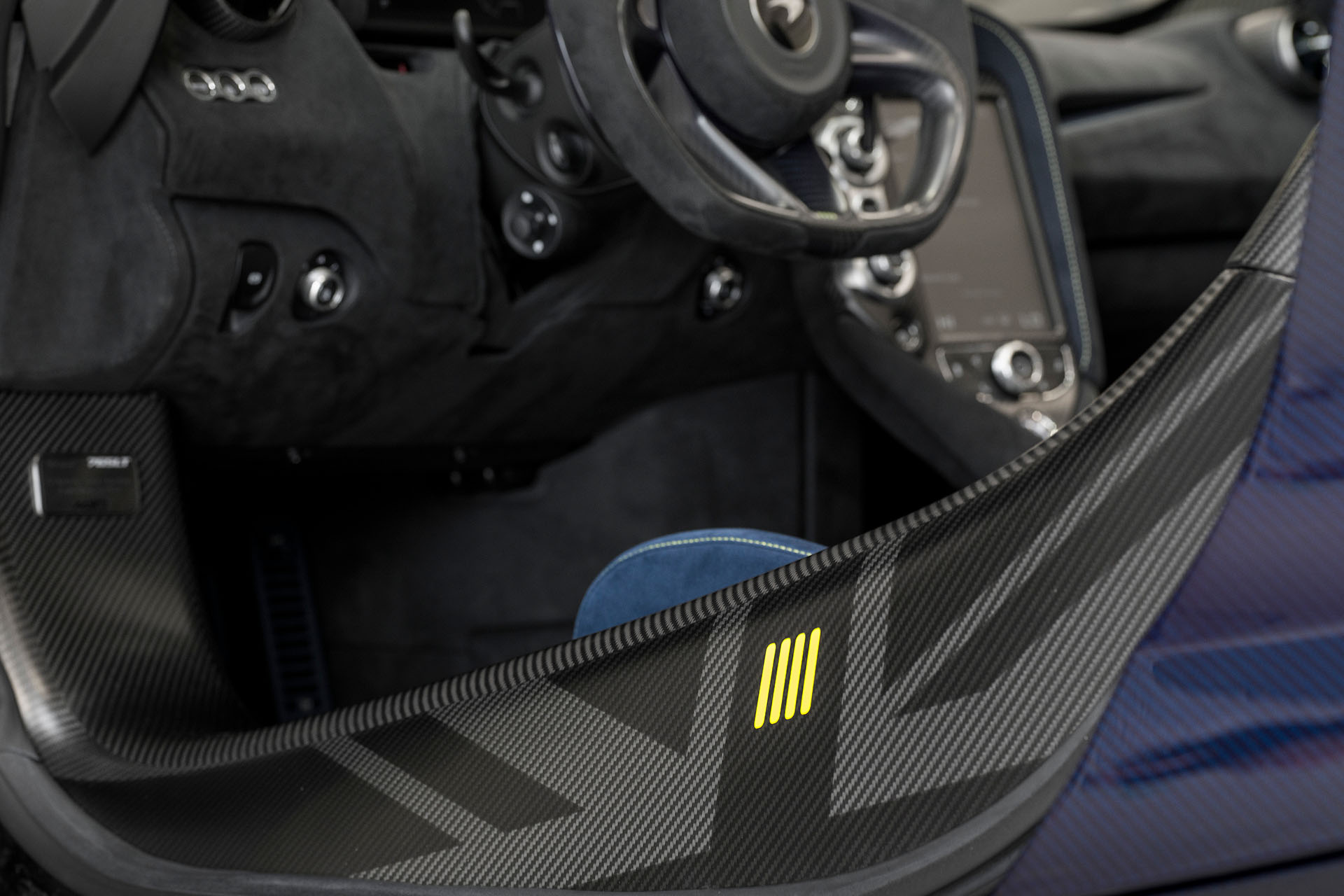 Lando Norris, McLaren Racing Formula 1 Driver: "I've been able to drive a lot of different McLarens, but this is the first car that I've designed; this is me in a car. I'm a carbon lover, the more carbon I can have, the better but I didn't want to have my logo everywhere, I wanted something a bit more subtle and MSO has done a fantastic job to realise my vision. My first custom car has been designed by McLaren and MSO and is even more perfect than I can imagine."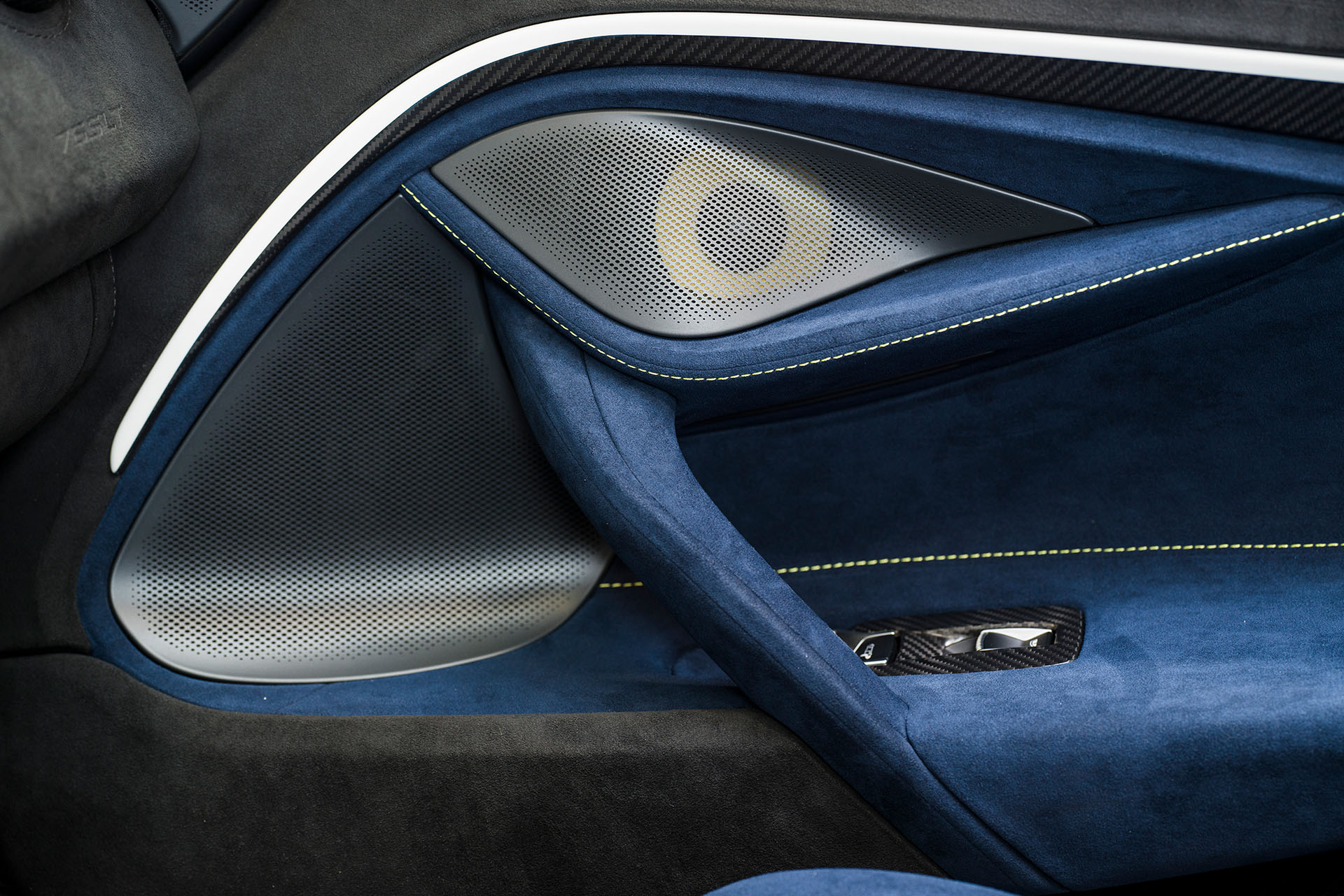 The McLaren 765LT is the latest car to carry the hallowed Longtail name, which was first associated with the legendary McLaren F1 GTR in 1997. The 765LT is powered by a 4-liter twin-turbo V8 engine developing 765PS and 800Nm, delivering a blistering acceleration time of 0-200km/h in just seven seconds. Astonishing levels of driver engagement, ultra-lightweight, and sophisticated track-developed suspension contribute to a thrilling driving experience.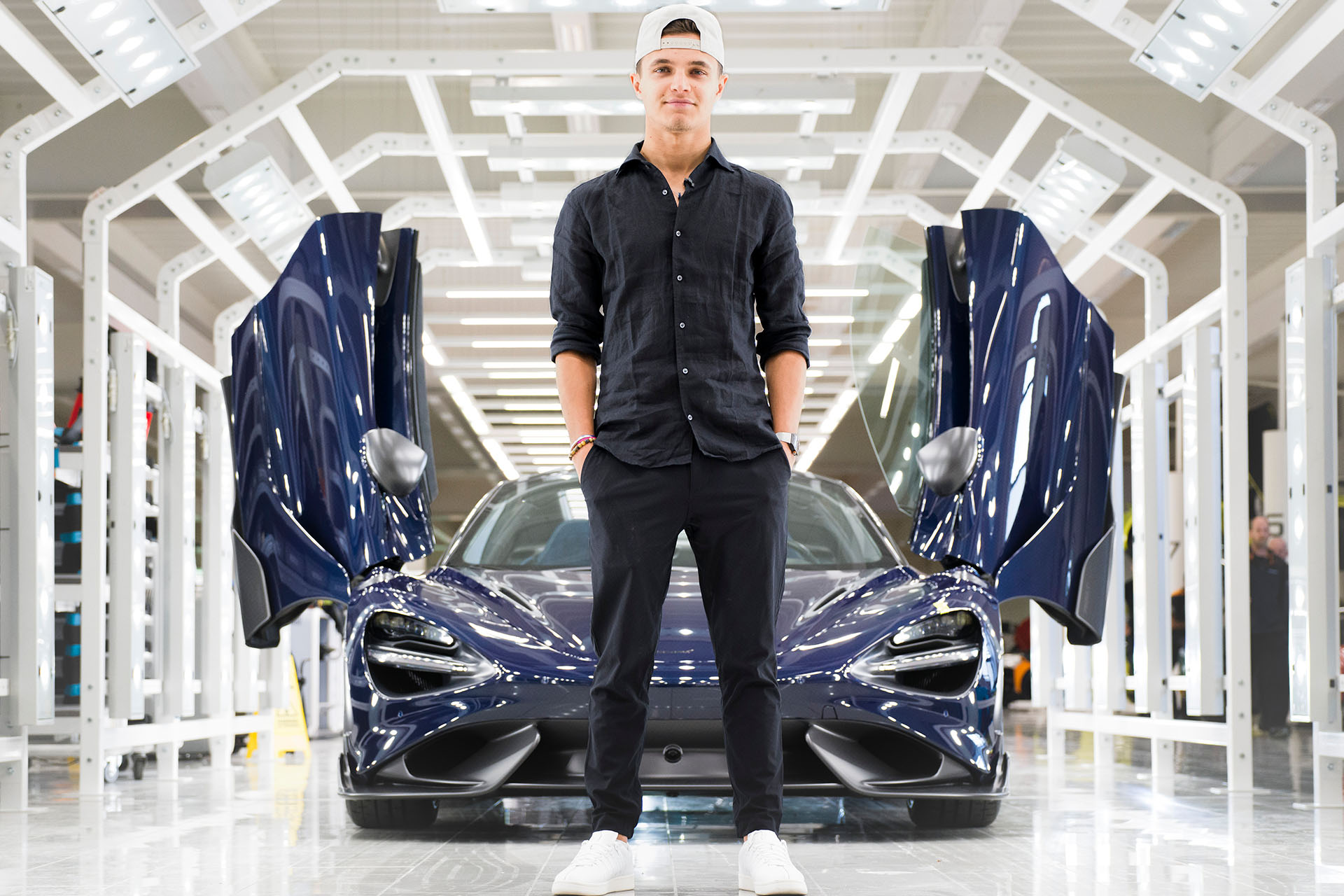 Mick McDonagh, Director of McLaren Special Operations (MSO) & Motorsport: "The 765LT has really captured the imagination of our customers and it's been a particular privilege to realise Lando's dream car specification, which is a very unique design and looks absolutely stunning. We've experienced unprecedented levels of demand for our bespoke services with this car and this is a particularly stylish example of the specialist design and craftmanship skills available to our customers."