If you are looking for a luxurious, and fast, four-door car that comfortably sits four or even five people, and you're not into the entire SUV craze or you just don't like being seated higher than usual, you have a few options from makes like BMW with the M5 and Mercedes with their AMG models, and if you want to shop in the higher end market you'll end up at Bentley or even Rolls Royce, but there is another option from Germany, and no, it isn't a Porsche … check out the brand new for 2022 Audi S8.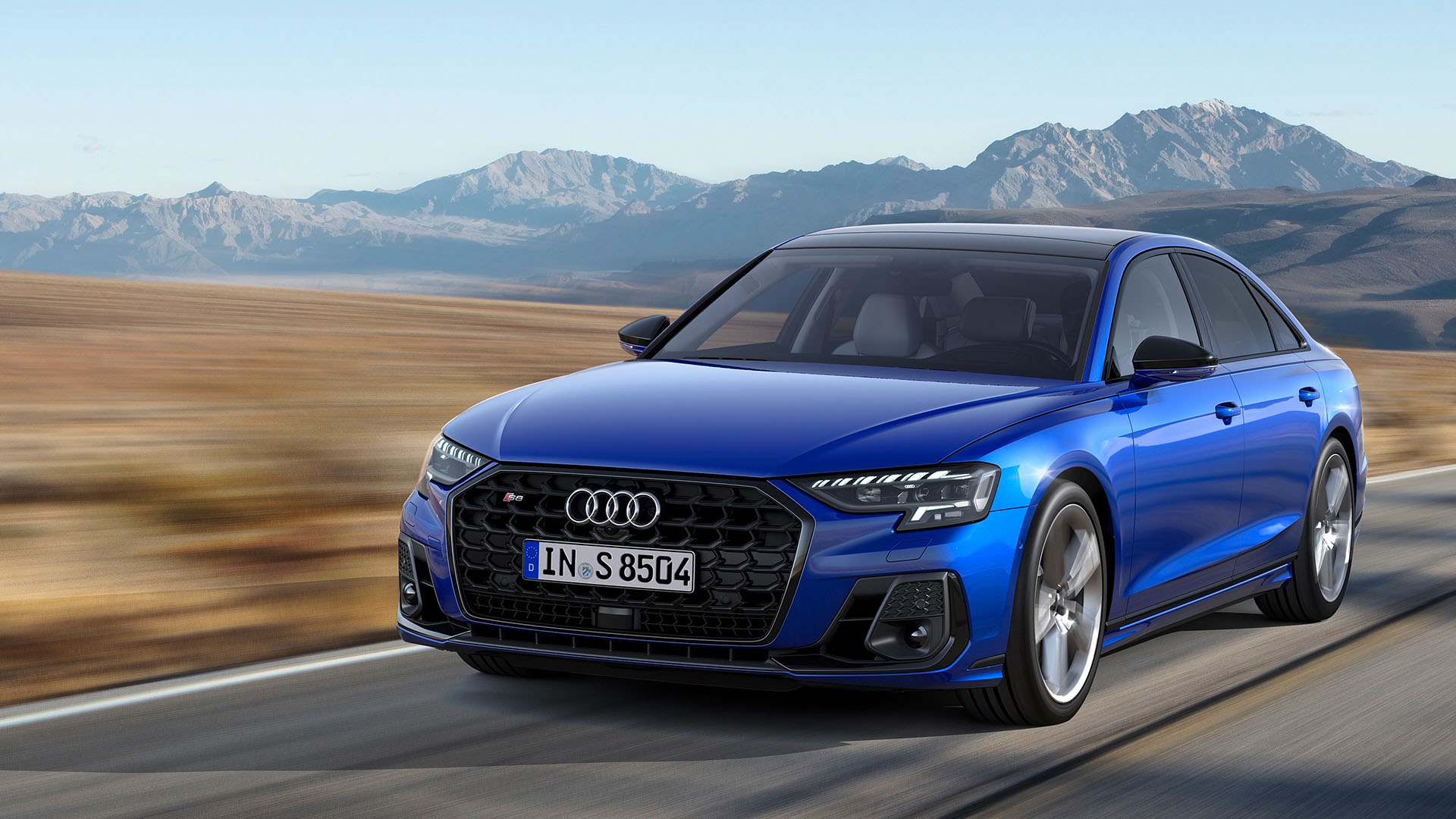 Powered by a V8 4-Liter petrol engine delivering 563 hp and 590 lb-ft of torque, the new Audi S8 is a large car with some very interesting performance figures, starting at $116,900, the 2022 S8 continues a line of high-performance flagship models from Ingolstadt in Germany that started back in 1996 with the first Audi S8, and let's not forget the glorious V10 5-Liter engine with 450 PS that powered the D3 generation, an engine that reminded us all of the Lamborghini Gallardo engines at the time, but today we get a twin-turbocharged V8 instead.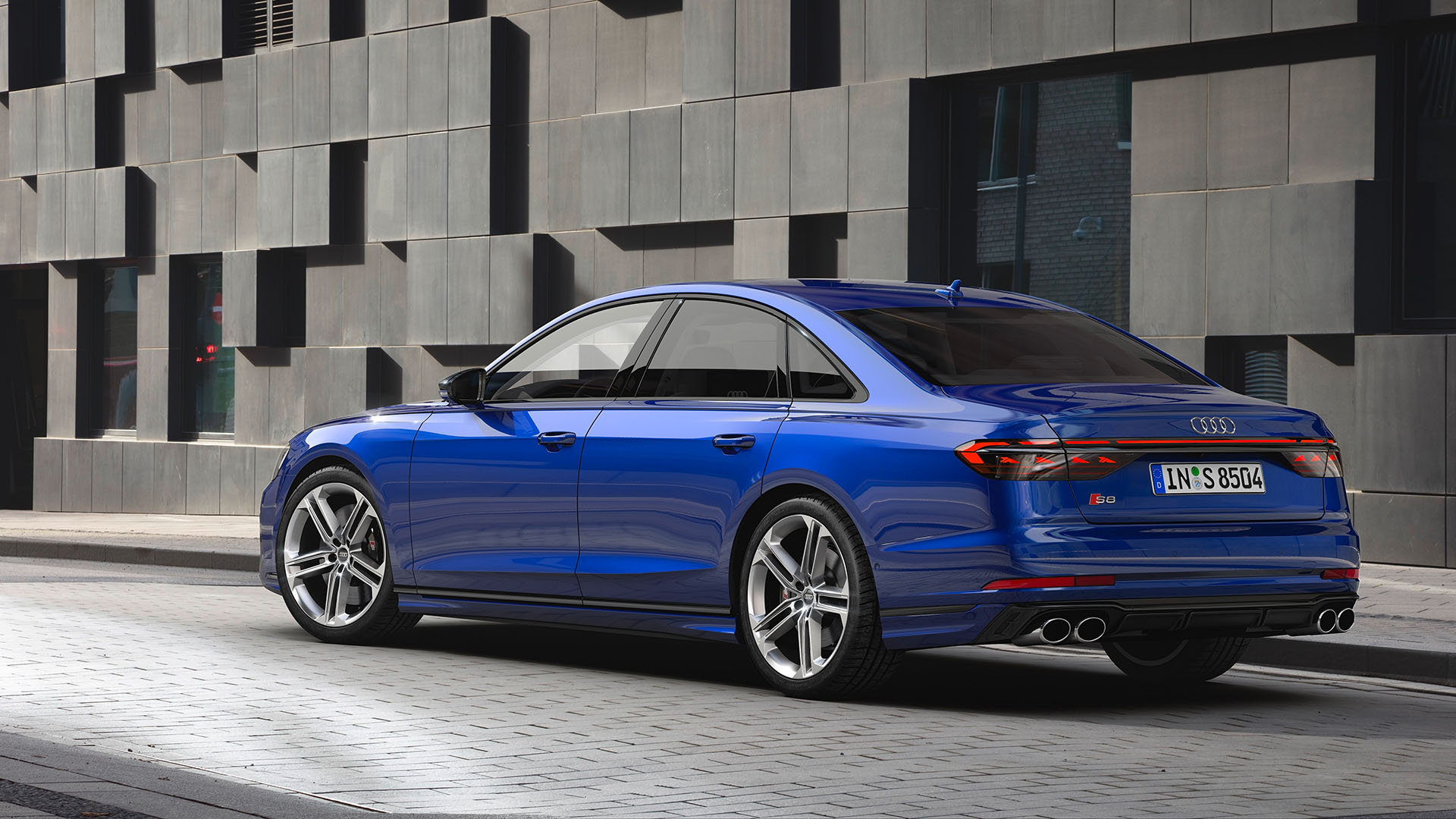 Despite being such a large car, the Audi S8 manages to reach 60 mph from a standstill in just 3.2 seconds while the top speed is electronically limited to 155 mph, but I'm sure we'll be able to find a tuner to remove that limit soon, and while the Audi S8 is the top performance version, you can even opt for an S8 L, the Long version with an extra 4 inches of wheelbase, completely used for additional legroom at the rear. The Audi S8 is 204.3 inches long, the L version takes that up to 208.7, and if you happen to live in China, there is even an Audi A8 L Horch, at a massive 213.5 inches long (or 5,422 mm in metric measurements).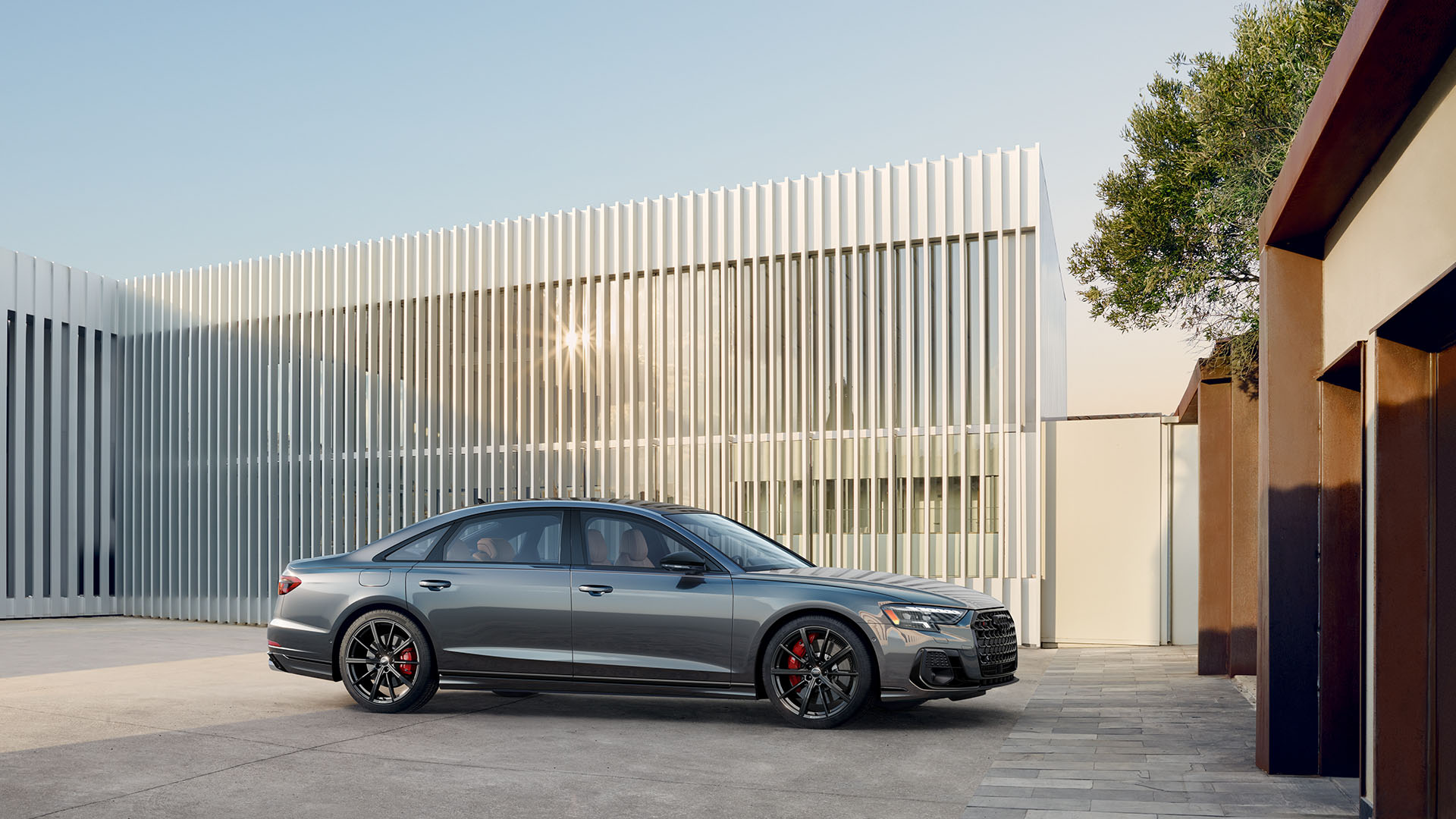 While we usually have an RS4, an RS6, and now even an RS3 from Audi, there has never been an Audi RS8, it seems the luxury top segment from Audi is content with an S8 only, you can also get a regular A8 and opt for the S-Line exterior pack to make your sedan a bit more sporty, but ultimately you'll carve an S8, that's the flagship model when it comes to speed and comfort combined in one car, an executive sedan that can get you home in a hurry after a long day at work.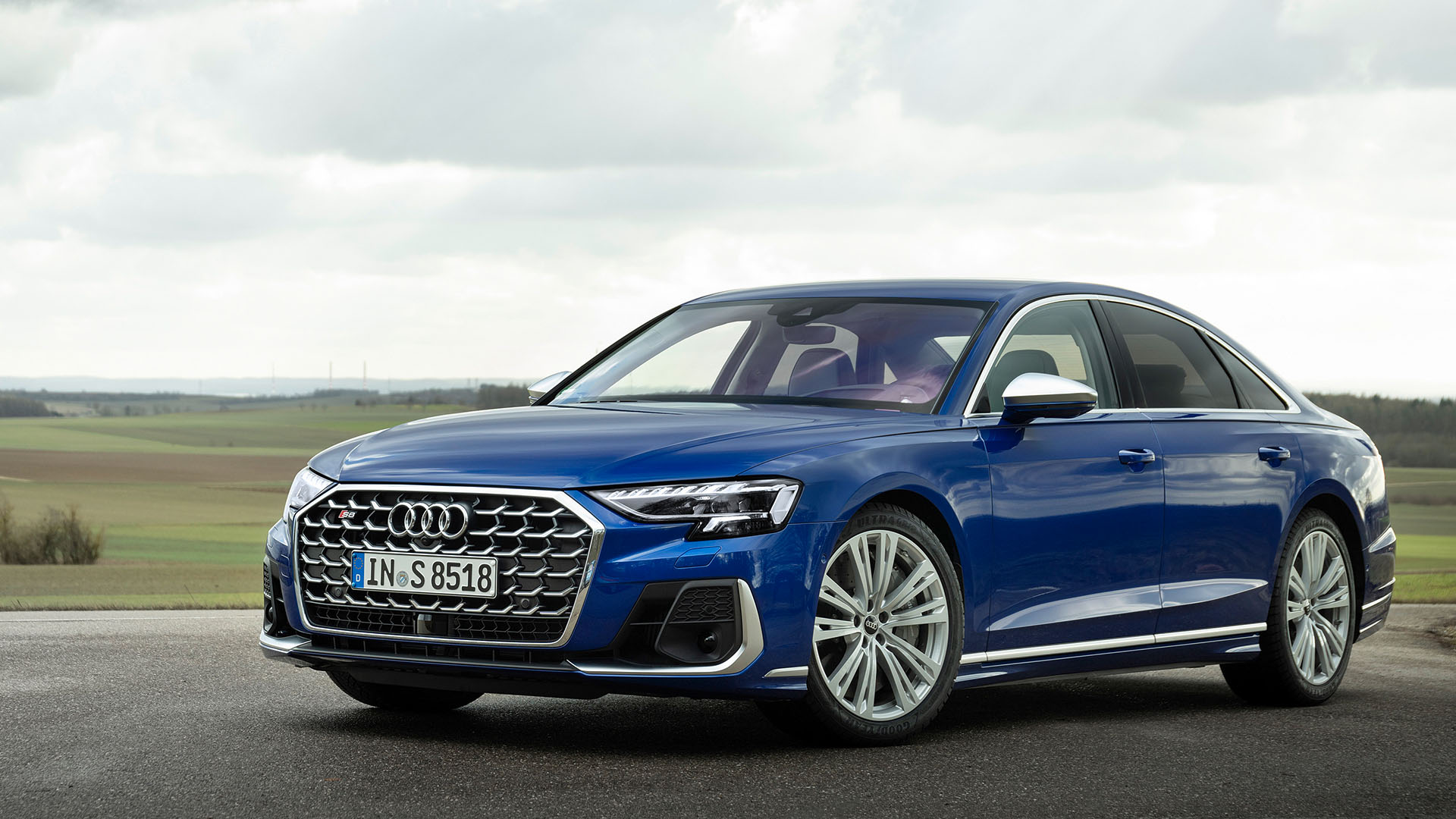 While an Audi RS6 is still rather understated when it comes to looks, the S8 looks really inconspicuous to the casual onlooker, although the two double exhausts at the rear might be a dead giveaway nonetheless, but when you get the chrome exterior finish and basic 21-inch wheels, the new Audi S8 looks like just another full-size sedan at first glance, but personally, I would opt for the black exterior pack and black finished wheels on a satin-finished body, that just adds a touch of aggressiveness to this big car.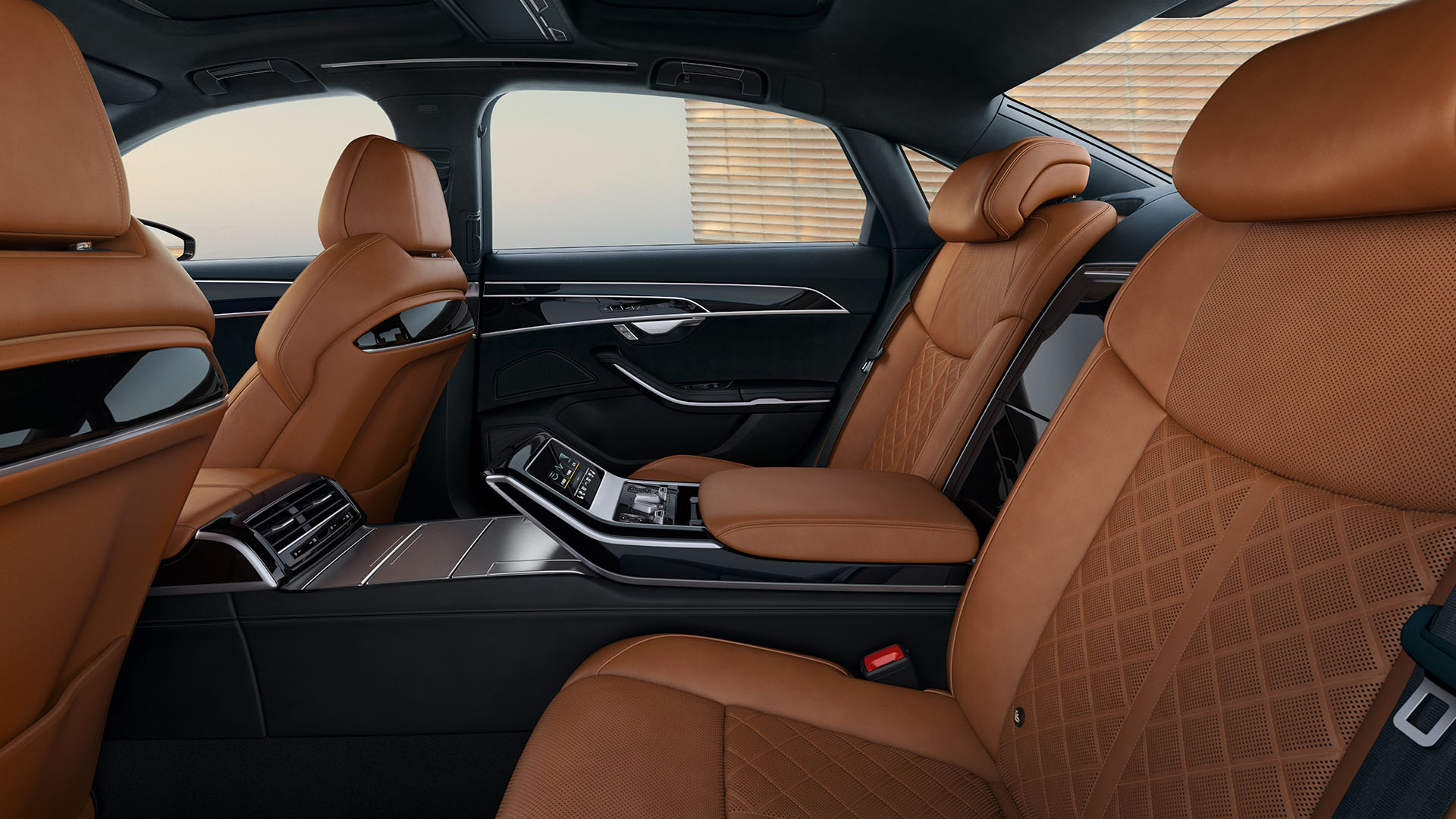 On the inside, the focus is still on luxury and comfort, with massaging seats for instance, and more displays than you will need for long drives, and Audi isn't skimping on materials for the cockpit, diamond-stitched leather, heated memory seats that can also be cooled in the summer while the rear can come with power adjustable outer seats, naturally with both heated and cooled option, and even a massage option and a remote control for the in-board entertainment system, complete with a 17-speaker Bang & Olufsen sound system while a 23-speaker system is available as an option.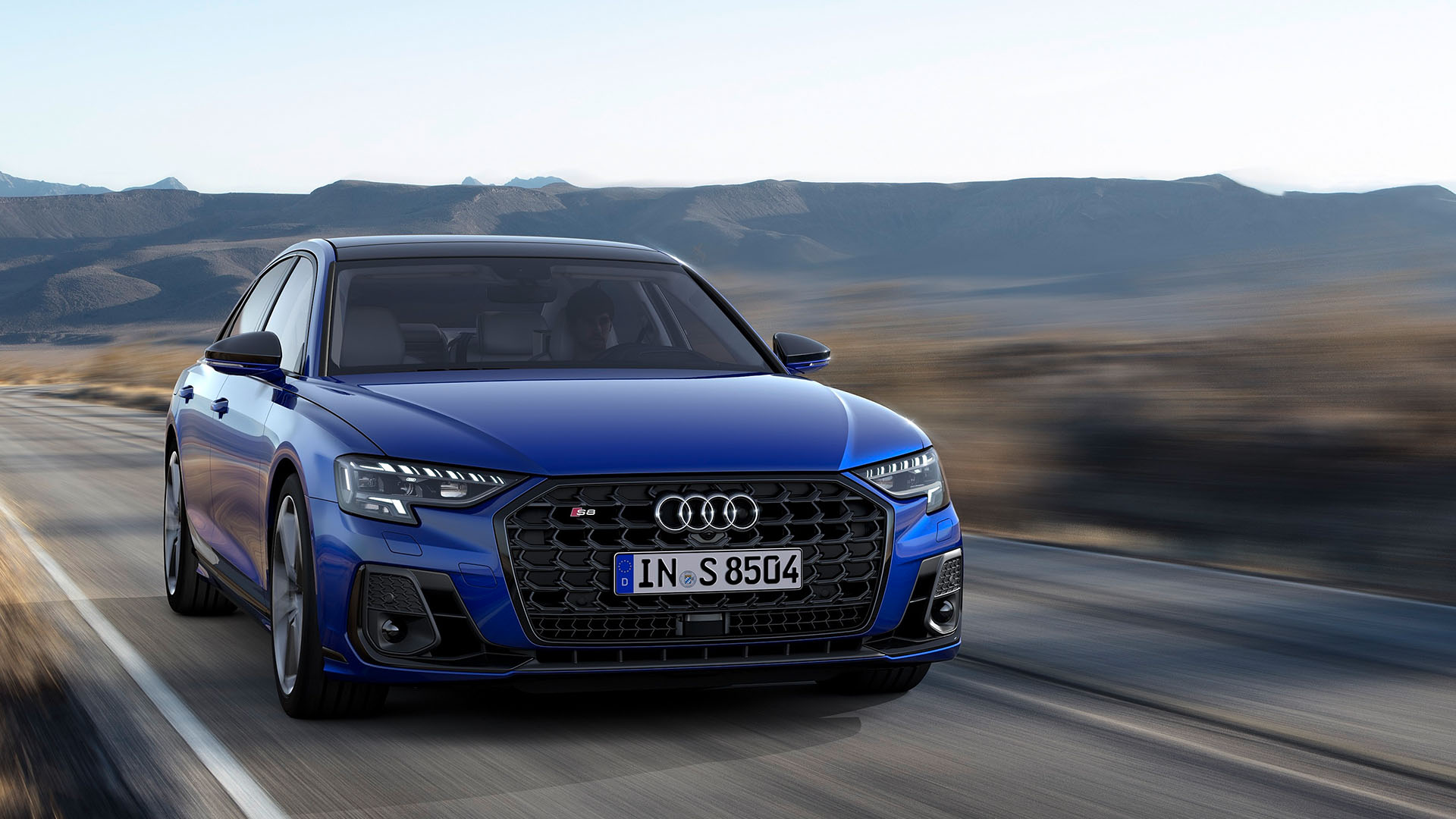 The 2022 edition of the Audi S8 comes with a new front grille compared to the previous model, both the front and the rear bumper has been modified for this facelift while we now have impressive LED lights all around, add new wheel designs, and a plethora of colors to finish the exterior and you can really set your new S8 apart from the rest, and if you really want to, Audi can do custom colors on demand too, it just adds a little more to the window sticker in the end.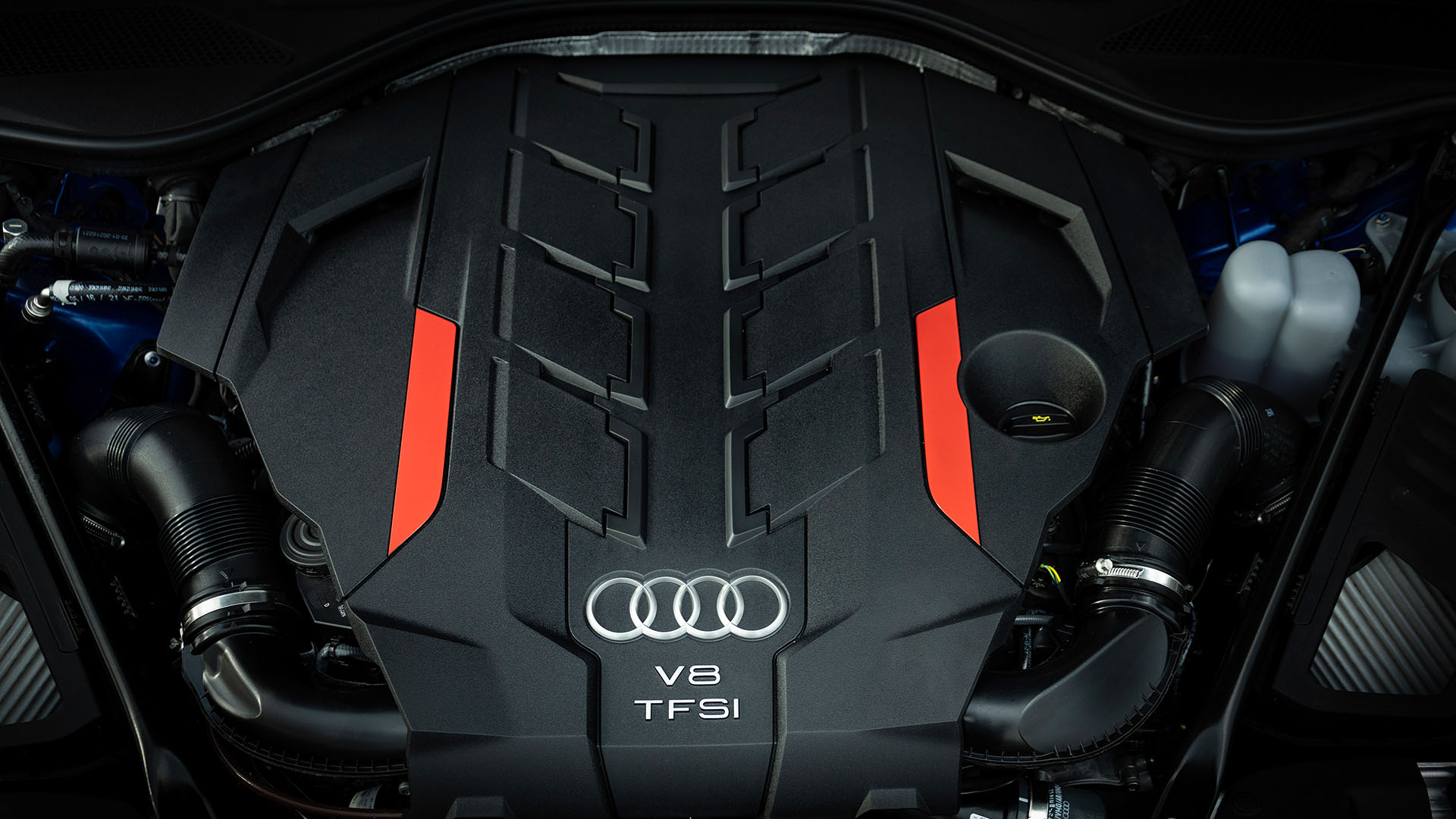 Keep in mind that the 2022 Audi A8 lineup has been downsized compared to last year, there is only the A8 with a 335-hp turbocharged 3.0-liter V-6 and this S8, there is no more plug-in hybrid available in the United States anymore, but you can get a two-seat layout at the rear, complete with a large center console and fold-down table for the rear passengers.
Check out some more photos of this amazing 2022 Audi S8: