It was only a few months ago that they announced the plans for a joint venture between Bugatti and Rimac, and recently, they officially announced the new company: Bugatti Rimac. The new company brings together two automotive powerhouses Bugatti and Rimac, creating a completely new powerhouse in the automotive industry.
Unlike Bugatti, Rimac is relatively new in the automotive industry, having only started 10 years ago by Mate Rimac as a garage start-up. It has now grown to be its own force, and now, it will be making a huge leap forward as it officially operates under the umbrella of Bugatti Rimac starting November 1, 2021.
The Rimac Group is the major shareholder in Bugatti Rimac having 55% stake in the company. Mate Rimac will keep his 35% share in the Rimac Group while Porsche has 22% of the company. Hyundai Group has also kept steady with 11% share, with the rest of the investors at 32%.
Rimac Group will keep 100% shares of Rimac Technology which oversees the development, production, and supply of battery systems, drivetrains, and other EV components that Rimac has built their reputation on.
Bugatti Rimac will be overseeing two automotive and technological trailblazers. Bugatti has a 110-year history of design, innovation, and engineering, matched with Rimac's technical expertise and unquenchable thirst for innovations in the EV niche, are now brought together to conquer the hypercar industry.
Porsche will also be a strategic partner in the new company. Apart from the two managers, the Stuttgart based sports car manufacturer will be appointing two Supervisory Board members, namely Porsche AG Chairman Oliver Blume, and Porsche AG deputy chairman and CFO Lutz Meschke.
"I am convinced that we have found the right mix of experience and know-how, innovative strength and team spirit for the management. That's why I'm very optimistic. And because the project is very close to my heart, I will continue to accompany it closely and passionately in the future," Deputy Chairman of the Executive Board and member of the board for Finance and IT at Porsche AG, Lutz Meschke shared.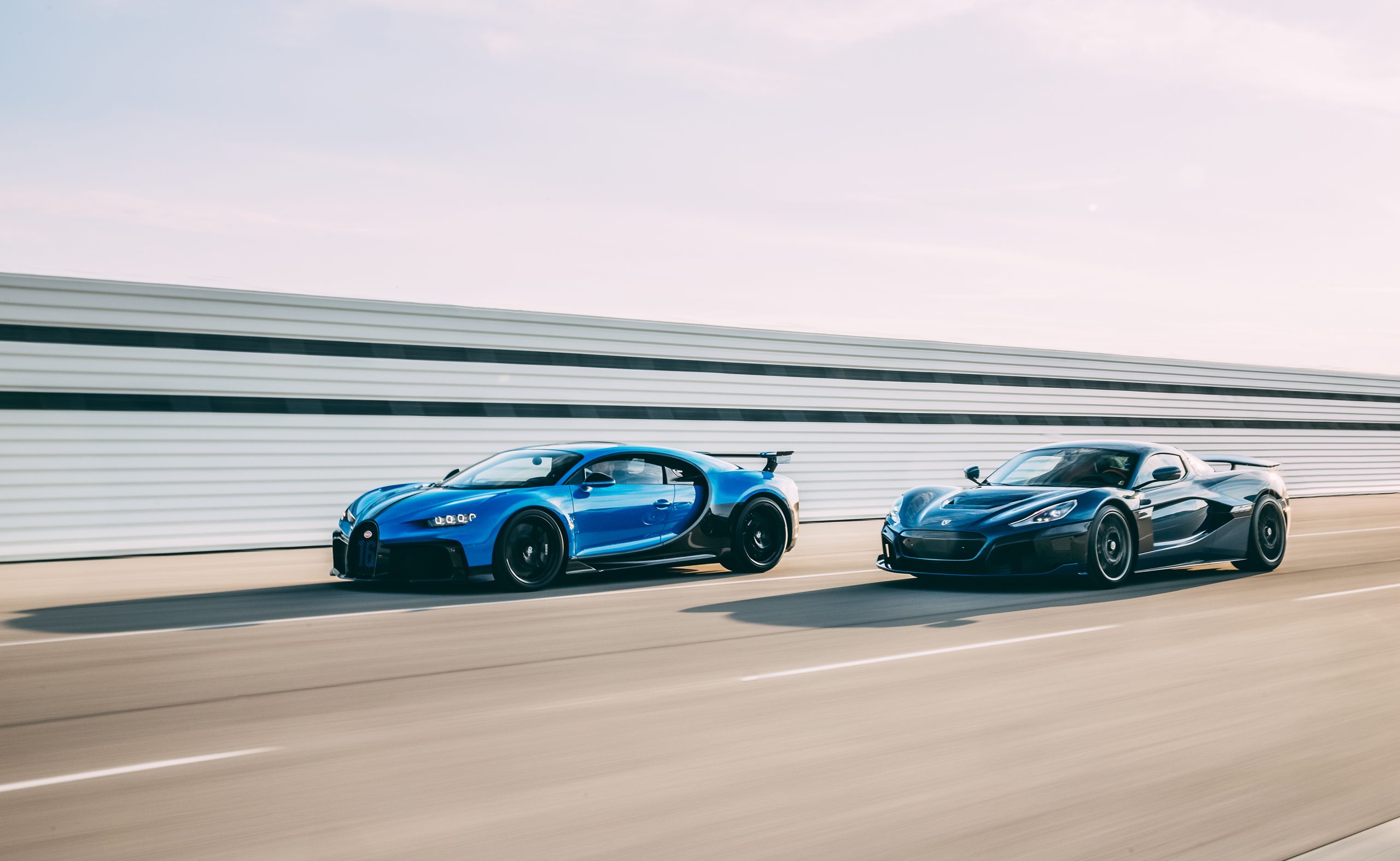 Bugatti Rimac has appointed Mate Rimac as its new Chief Executive Officer. Mate Rimac's leadership and vision has seen the fledging garage startup grow into an exceptional industry force that it is today. As the current CEO of the Rimac Group, he will be overseeing both the Bugatti Rimac and the new division, Rimac Technology.
Currently, the headquarters of the new Bugatti Rimac will still be at its current base in Zagreb, Croatia. Eventually the new company will be moved to the €200M Rimac Campus which will also be the home of Rimac Technology.
Construction on the campus has now begun. Eventually, joint research and development for future Rimac Automobili and Bugatti hypercars will be done at the Rimac Campus. It is scheduled to open in 2023.
The latest technologies will be seen in the new state-of-the-art facility. It will be able to host 2,500 innovators and it will be the home of groundbreaking developments.
Bugatti Rimac currently has 435 employees in the new company. 300 are currently in Zagreb while 135 are currently in Molsheim, France. There will also be 180 people at the Bugatti Engineering's Wolfsburg plant that will be supporting the new company. Rimac Technology will have more than 900 employees. Currently, the Rimac Group have more than 1,300 employees in their various locations.
Christophe Piochon is the new Chief Operating Officer at Bugatti Rimac's new Board of Management. He was the Director General at Bugatti Automobiles.
Larissa Fleischer is the new Chief Financial Officer. She was Porsche's Director of Digitalization, New Mobility, e-Mobility and Connected Car Controlling.
Emilio Scervo is the new Chief Technology Officer, having held the same position at Rimac Automobili.
For now, Rimac Automobili and Bugatti Automobiles will be operating and working as separate brands and manufacturers. They will also be keeping their production facilities in Zagreb and Molsheim, respectively. The same will be done for their distribution channels.
Rimac Technology will keep on innovating and developing vehicle systems and technologies for global OEMs. These same technologies may also be used in future Bugatti and Rimac models.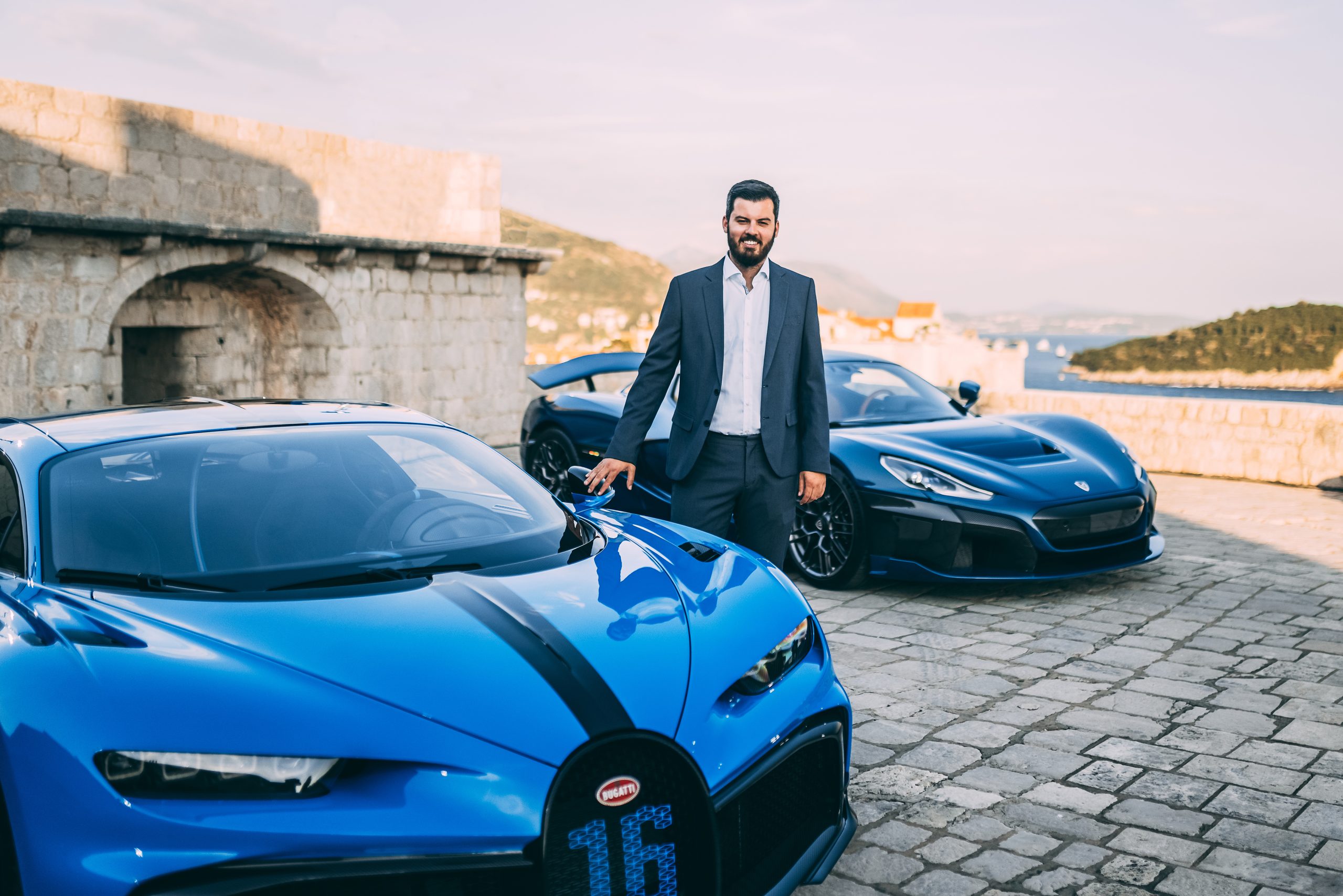 Bugatti Rimac CEO, Mate Rimac shared, "I am honored to be leading this new fusion of automotive minds and begin what will no doubt be a successful, revolutionary and exciting new chapter for everyone involved. I am also extremely curious to oversee the profound impact Bugatti Rimac will have on the industry, and I look forward to developing innovative new hypercars and technologies."