DLS Turbo restoration services are imagined with each owner to celebrate the victorious 934/5 endurance racers of the 1970s. In the year that Singer is going racing with the latest turbocharged Porsche endurance racecar, the Type 963, this celebration of racing DNA links past and present. The Porsche 911 began as a naturally aspirated car, undergoing careful development over the years to optimize road and track performance. Beginning in the mid-1970s, the turbocharged 911 emerged and underwent a similar evolution. In 1977 this led to a racing variant of the 911, known as the Type 934/5, which dominated the SCCA Trans American series, winning 6 of the 8 races and the championship.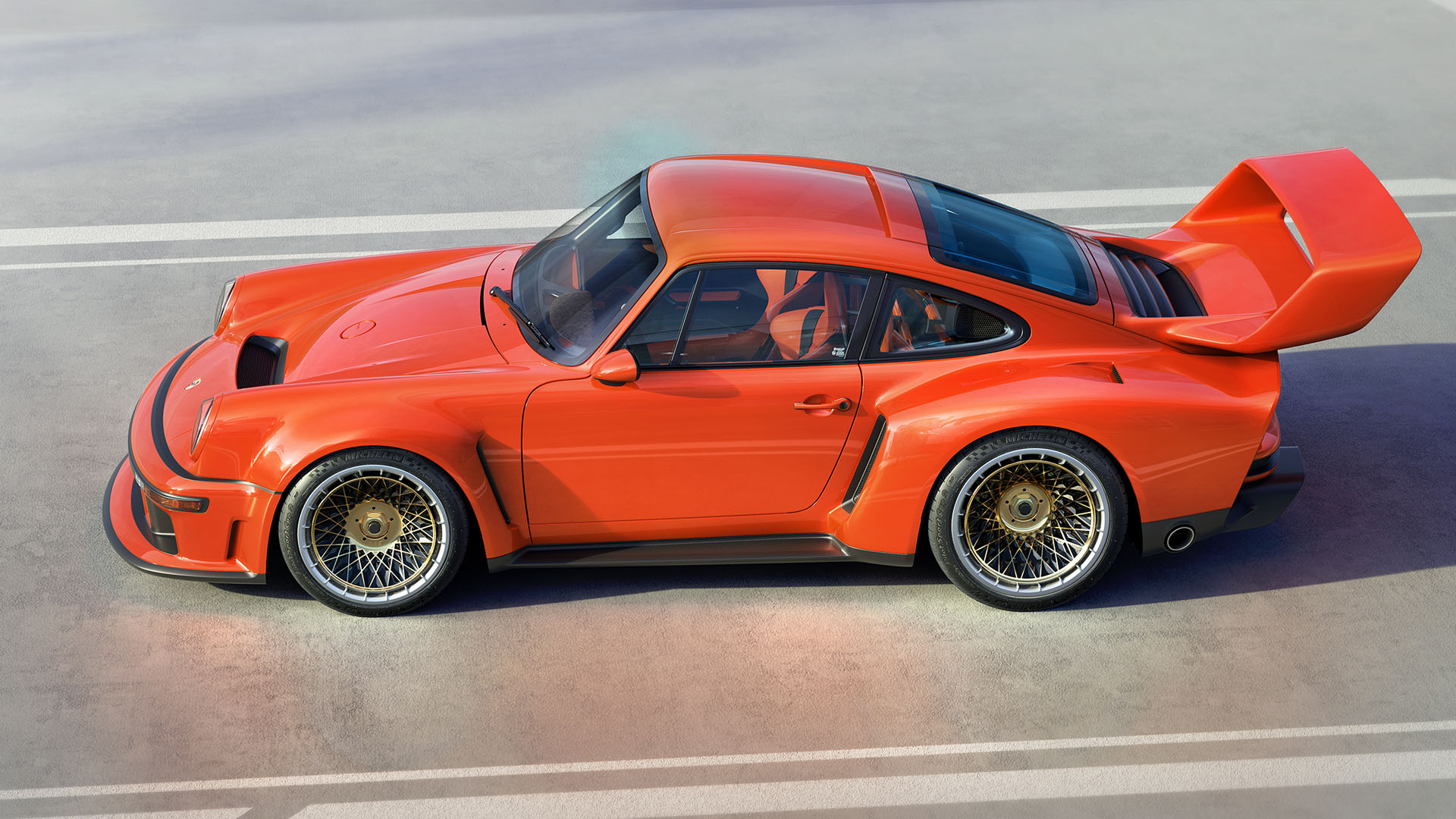 Rob Dickinson, Executive Chairman and Founder, Singer Group, Inc. explains: "I was 12 when my father's friend showed us his Super 8 film of the 1977 Watkins Glen 6 Hours. As the familiar face of a Porsche 911 morphed into impossibly boxed hips, gaping intakes, and a giant double-planed rear wing, I can still remember the shock and the realization that this was the other life of the 911 – the racing car. Since Singer began, I've wanted to return to that moment, collaborate with our clients and celebrate that car – the 934/5."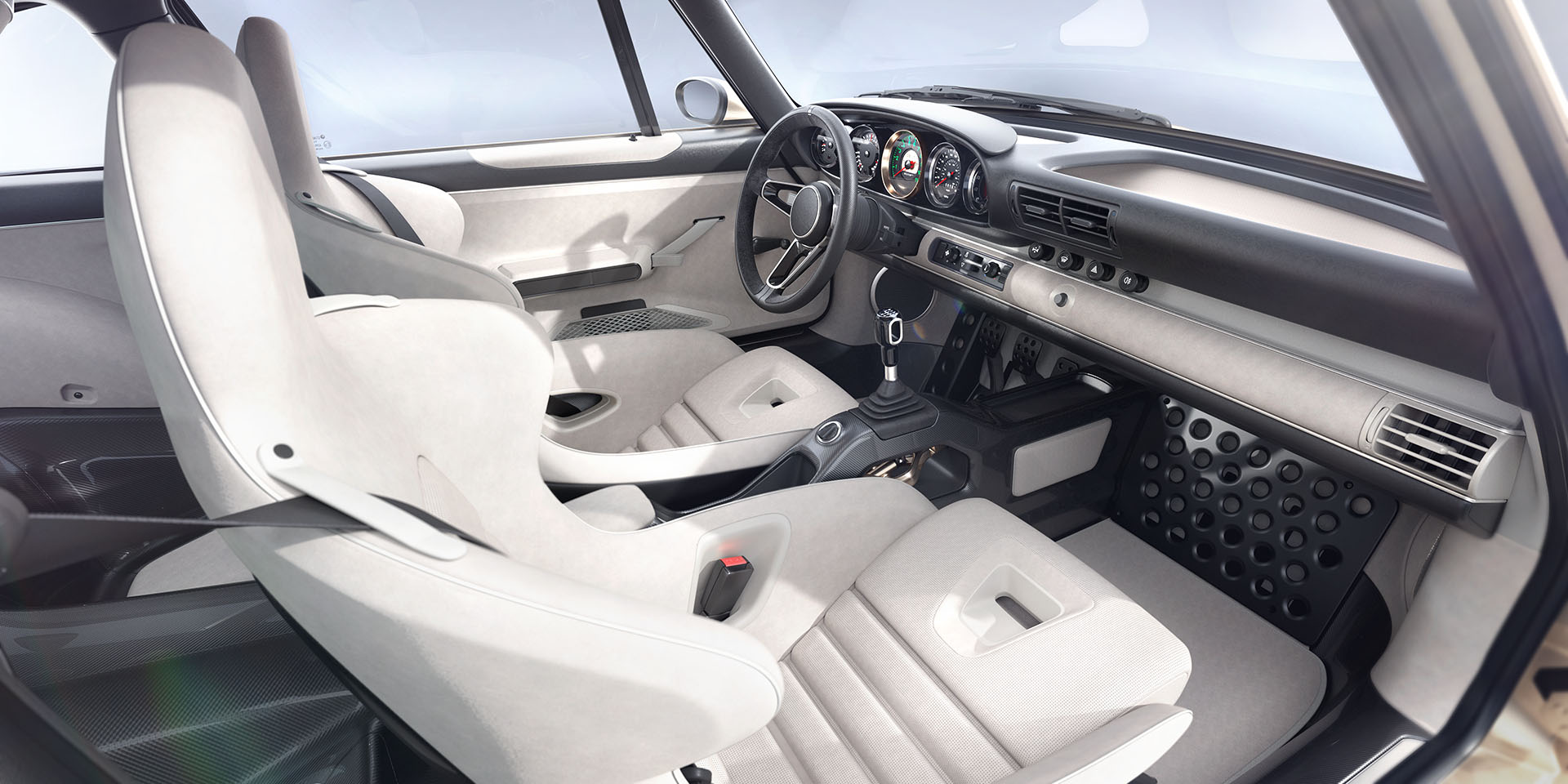 The process begins when the owner of a Type 964 Porsche 911 sends their car to Singer with the request to carry out a personalized restoration. Originally manufactured by Porsche between 1989 and 1994, these sports cars have been enjoyed for thirty years. Really enjoyed. The owner's car is carefully disassembled. The interior is removed, as is the exterior bodywork and all mechanical components, until the steel monocoque (chassis) is revealed. The chassis is painstakingly assessed, cleaned, strengthened, and prepared so that it is in optimal condition for the next stages of restoration.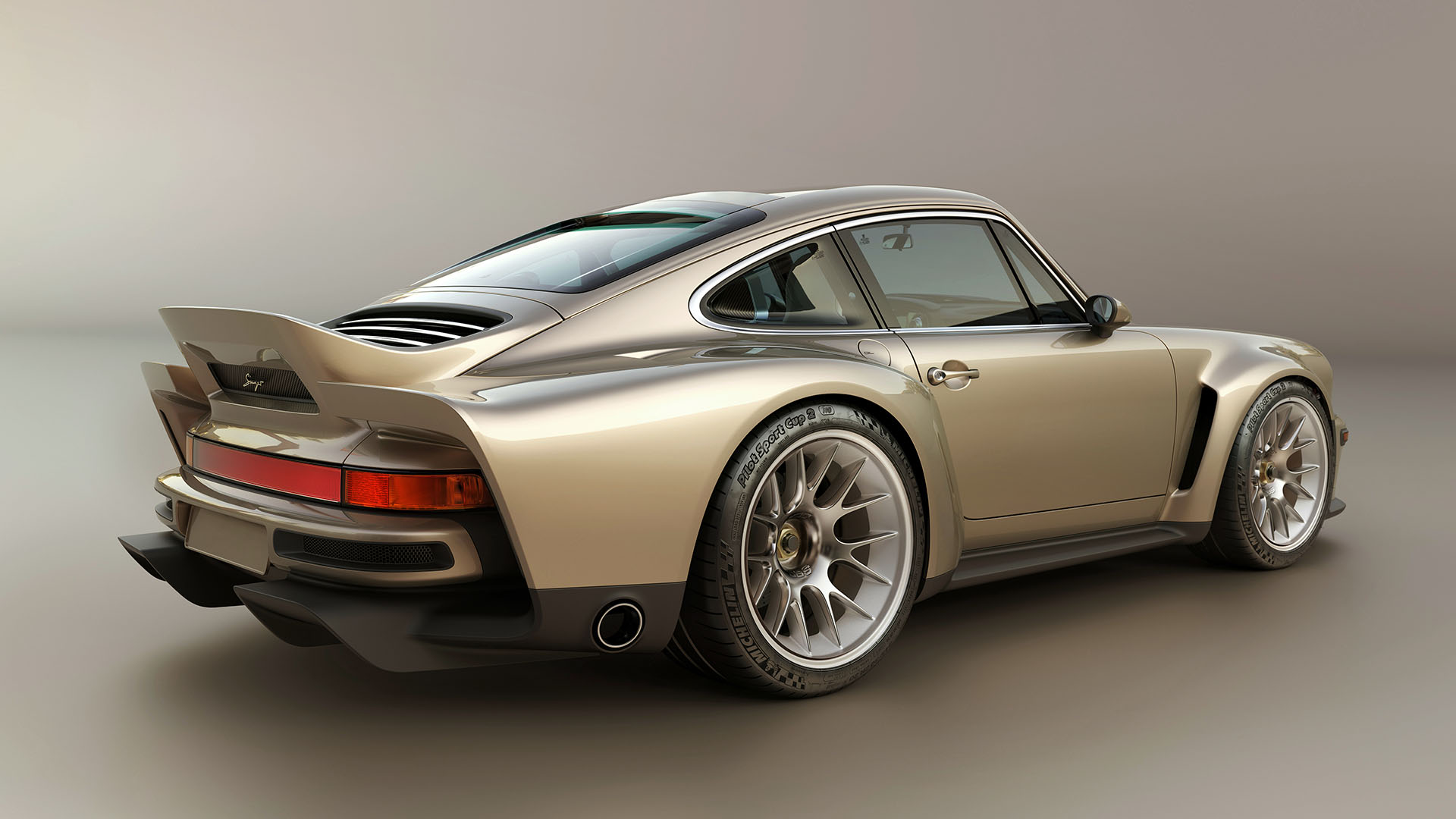 The shape of the carbon fiber bodywork is influenced by computational fluid dynamics (CFD) analysis – to optimize aerodynamic performance. A central front intake and hood vent optimize cooling performance, while rear fender intakes and NACA ducts aid brake and turbocharger cooling. Some owners prefer their restoration to be track-focused, while others prefer a road-focused restoration.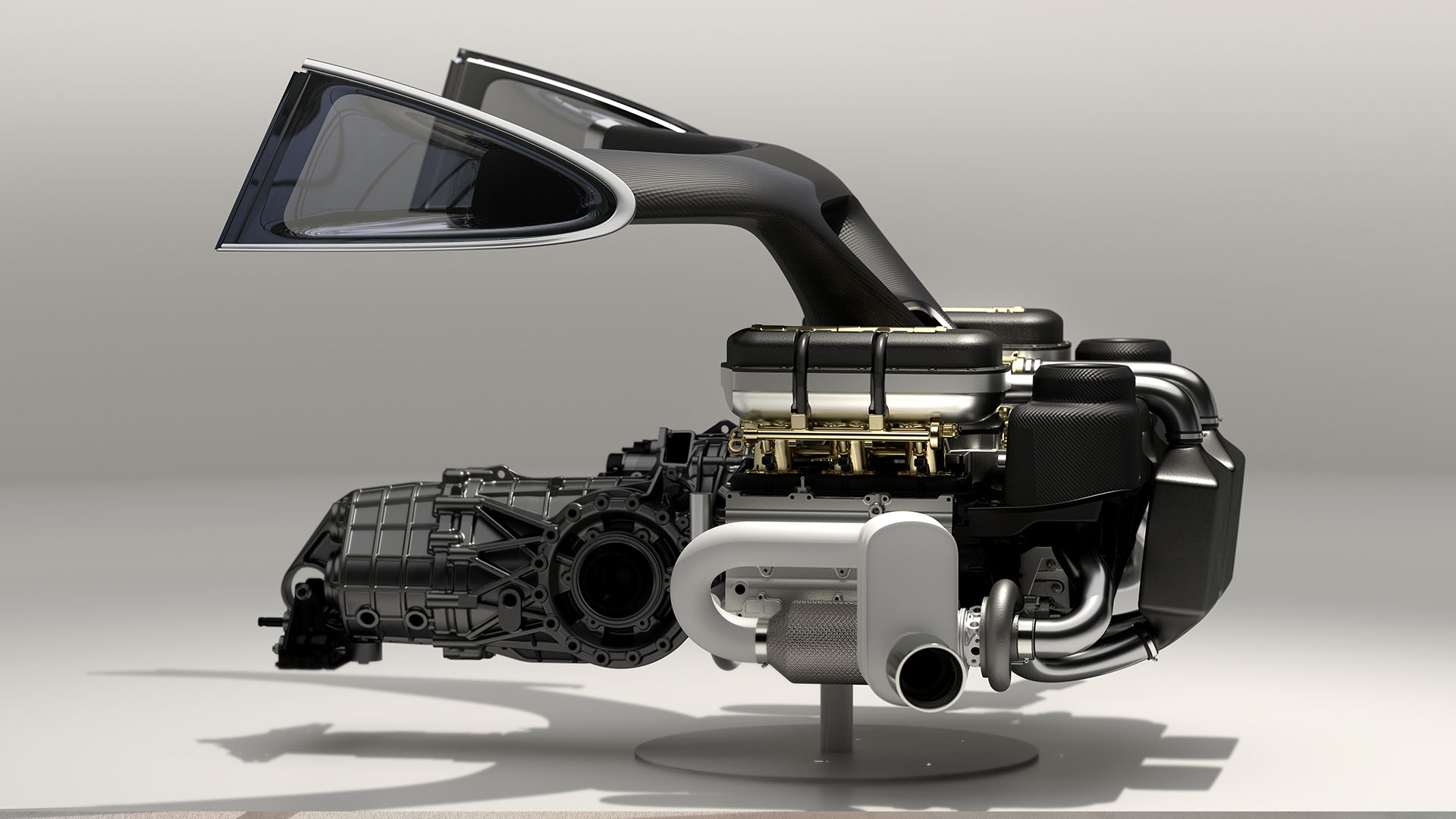 As with all Singer's restoration and modification services, the engine from the owner's Type 964 Porsche 911, is the starting point. The engine is disassembled down to the engine block before being restored using high-performance components and modifications to optimize performance. The unique, 3.8L, 4-valves-per-cylinder flat-six uses twin turbochargers, with electric wastegates, an air-to-water intercooler and a horizontally mounted, electrically powered fan. This evolution of the engine developed for DLS restorations enables power outputs over 700 HP at more than 9000 rpm.