In the world of SUVs, there was a time the Range Rover Vogue or the Mercedes G-Wagon was the ultimate 'look at me' car, these had amazing off-road capabilities, but most of them rarely left paved roads or got a spot of mud on them, and while the G-Wagon was initially a military vehicle, the later models were high-end luxury cars that could go off-road.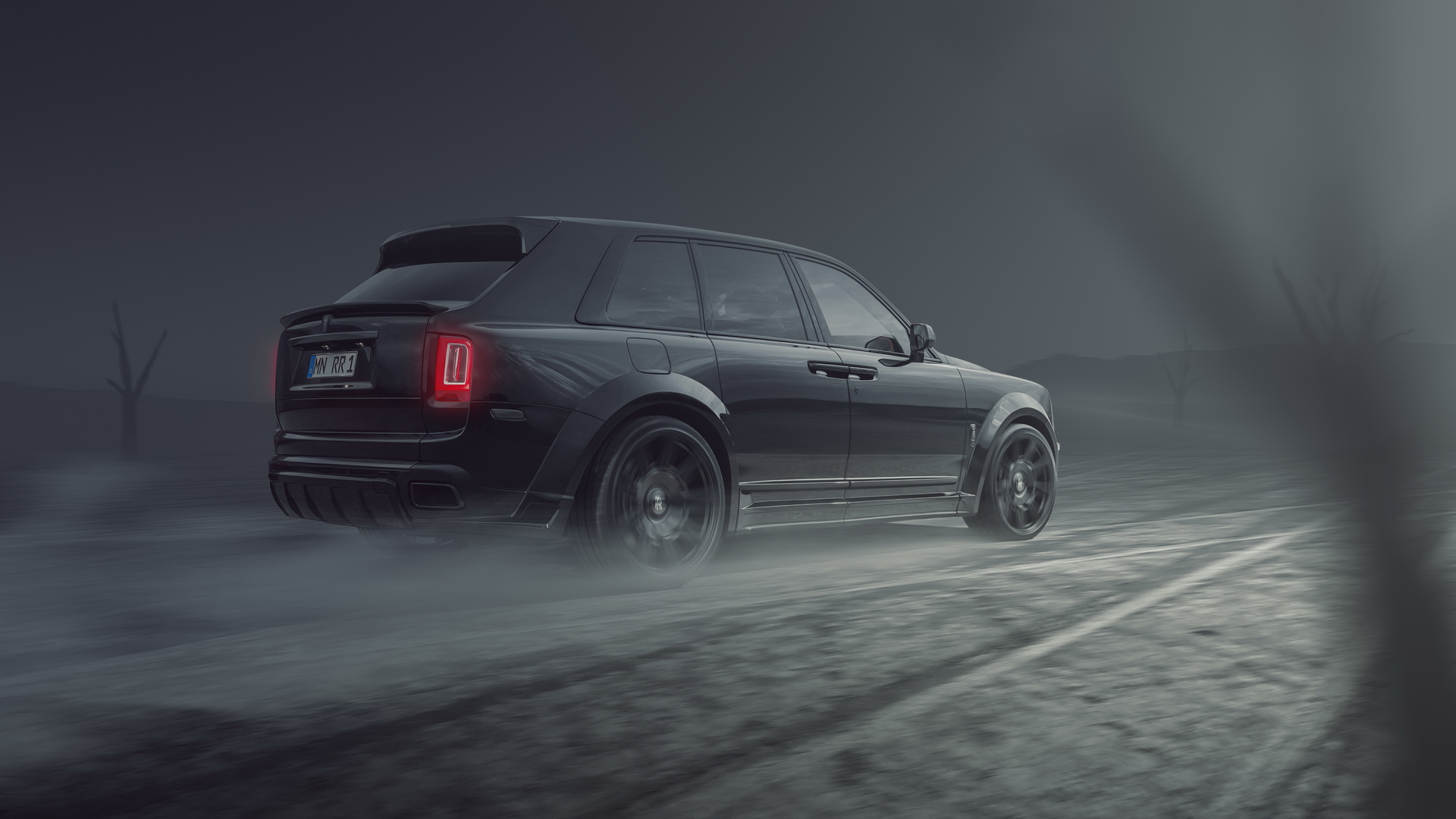 In the United States of America, you had a full-size SUV like the Cadillac Escalade and the Lincoln Navigator to take these big vehicles into the luxury segment … but over the years things started to change a bit and other big names in the industry came up with their own SUV, like the Bentley Bentayga that some might not like design-wise, but it is an ultra-high-end luxury SUV with some sportiness to it, perhaps a segment lower, but also very impressive was the Porsche Cayenne and the 'Bull in the Chinashop' … the Lamborghini Urus.
But then came another player on the SUV scene … Rolls Royce, with their massive Cullinan, taking its place as the most exclusive factory-made, production luxury SUV, and to make it interesting for those with lots of money but still craving for a little touch of sportiness, Rolls Royce came up with their 'Black Badge' series. Ditching the chrome-plated Spirit of Ecstasy for a glossy black finished lady, note you could get that beautiful bonnet ornament sculpture in just about any finish, they even offered it in actual crystal with illumination for a while, but they were forced to discontinue this $4,000 option because there's a law against illuminated hood ornaments in Europe now.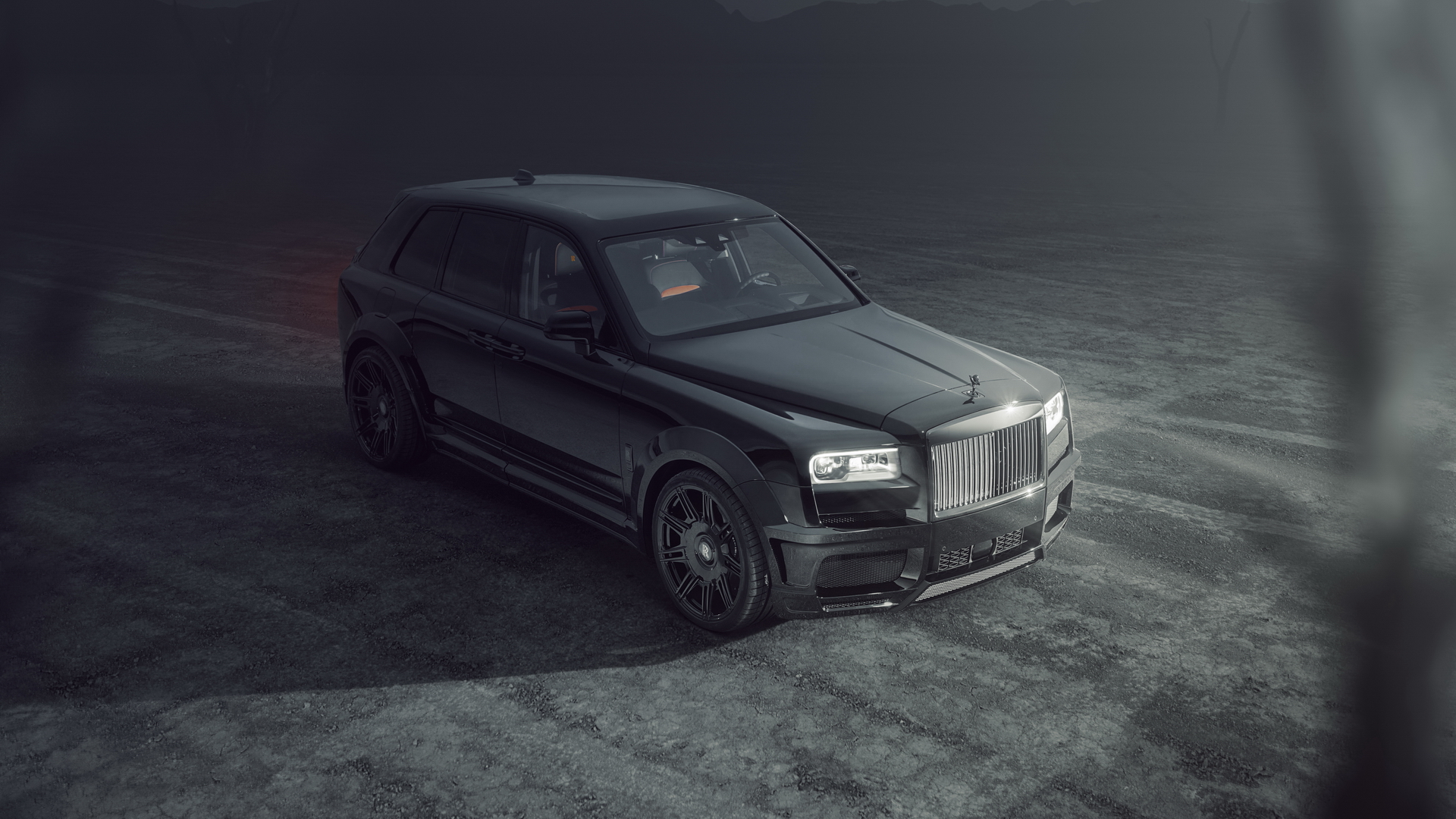 As the name suggests, a Rolls Royce Black Badge Cullinan is a breed apart from the regular Rolls Royce models, the world-famous front grill is also finished in black, as are most of the otherwise chrome trim around the windows … and no, you can actually order a Black Badge in another shade too … even white. And a Black Badge Cullinan is so 'un-British' it almost hurts … but it doesn't, and I like the idea behind it, the black finish makes the car appeal to a younger crowd, and the Black Badge even comes with a harsher suspension … on a Rolls Royce mind you!
The difference between a Rolls Royce Cullinan and the Black Badge version is about $150,000, and that's without a trip to SPOFEC in Germany to get their OVERDOSE tuning package, SPOFEC is part of the NOVITEC group by the way, just so you know you are dealing with people that have been in this business for many years.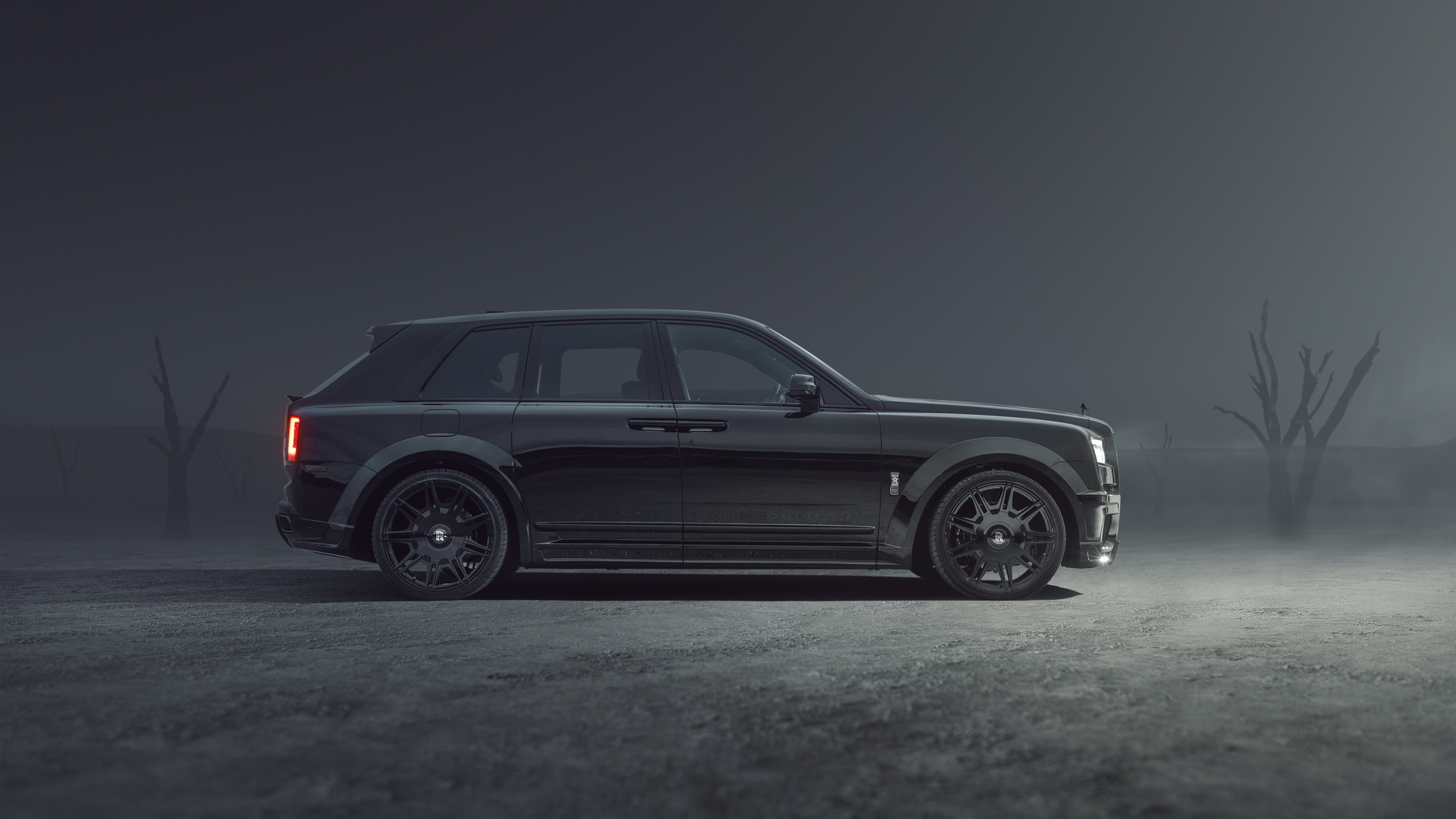 And before we talk about the exterior of this SPOFEC OVERDOSE, let's take a peek under that large hood. From the factory, the Rolls Royce Black Badge Cullinan comes with a 6.7-Liter twin-turbo V12 engine you hardly hear when it's running and has a power output of 600 hp and 900 Nm of torque (the regular Cullinan has 563 hp and 850 Nm of torque for comparison). But SPOFEC offers the N-TRONIC plug-and-play auxiliary ECU, by remapping the injection and ignition and a small increase in turbo boost, the figures are now 707 hp (520 kW) and a peak torque of 1,060 Nm at 1,800 rpm.
Despite the massive size, and weight of 2.7 metric tons, the SPOFEC OVERDOSE can reach 100 km/h (62 mph) in only 4.5 seconds, the top speed is however still restricted to 250 km/h, and while we are still talking about an SUV, the SPOFEC suspension module allows a 40 mm lower ride height for added looks and a lower center of gravity.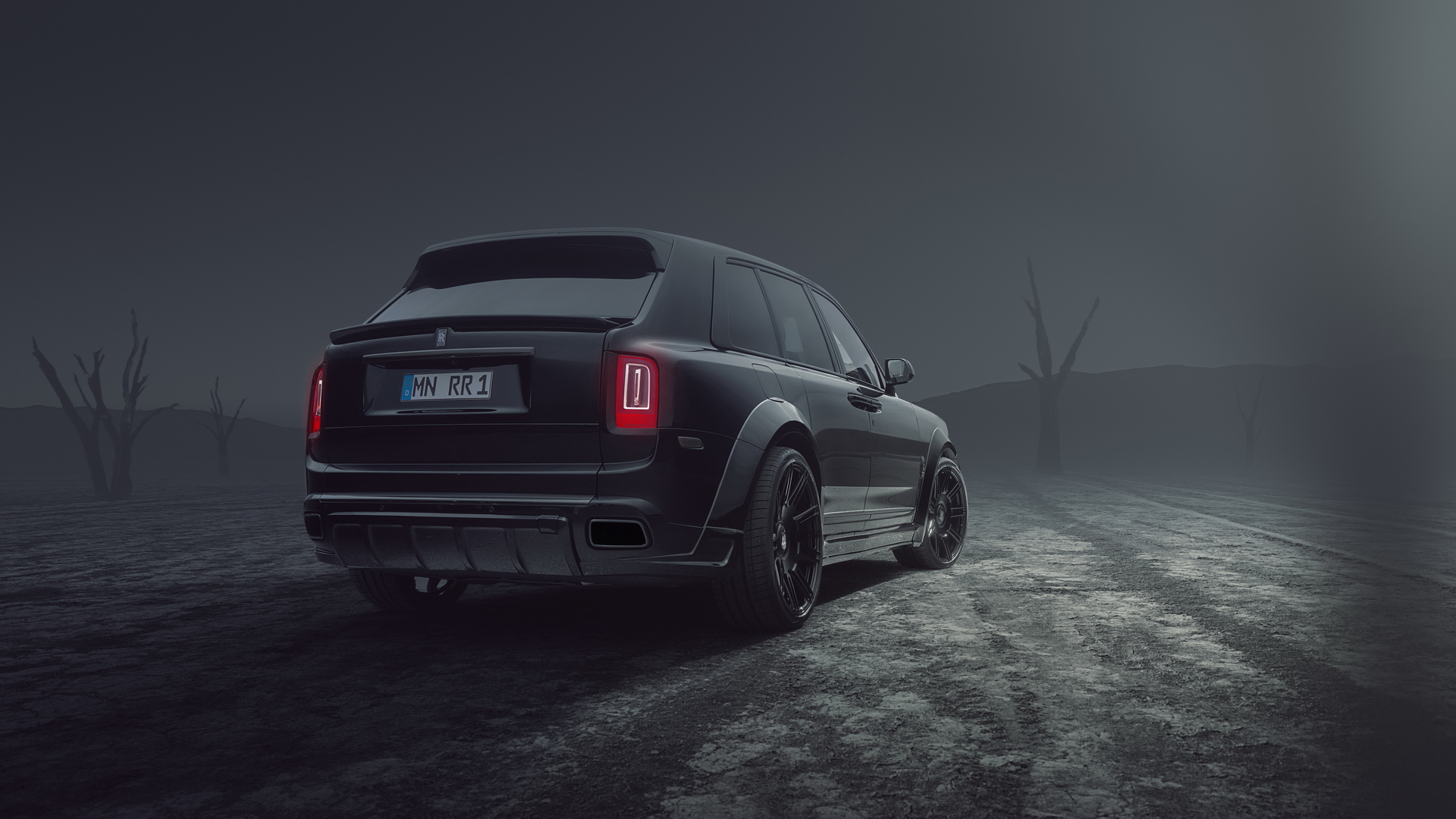 But SPOFEC also turns the Rolls Royce Black Badge Cullinan into a 'Dr. Jekyll and Mr. Hyde' sorts of car … where the Rolls Royce is almost as silent as a whisper, with the SPOFEC exhaust, including actively controlled flaps, you can make this Rolls Royce sound like a sports car, there is nothing discreet about the SPOFEC OVERDOSE.
You can just imagine the marketing meeting at SPOFEC when they were discussing the OVERDOSE: "So discretion is out of the window, now let's change the exterior too, and make it even wider" … they've added 10cm (4 inches) width to the front and 12cm (nearly 5 inches) to the rear fenders! This makes the OVERDOSE in total 212cm wide (83.46 inches), which also required a new set of side sills to connect those wide fenders with each other, and while they were at it, they replaced the entire front bumper with a new design, added a spoiler lip at the liftgate, and finished it off with a race-inspired rear diffuser. Precise-fit detachable parts create harmonious transitions from the fascia to the rear flares.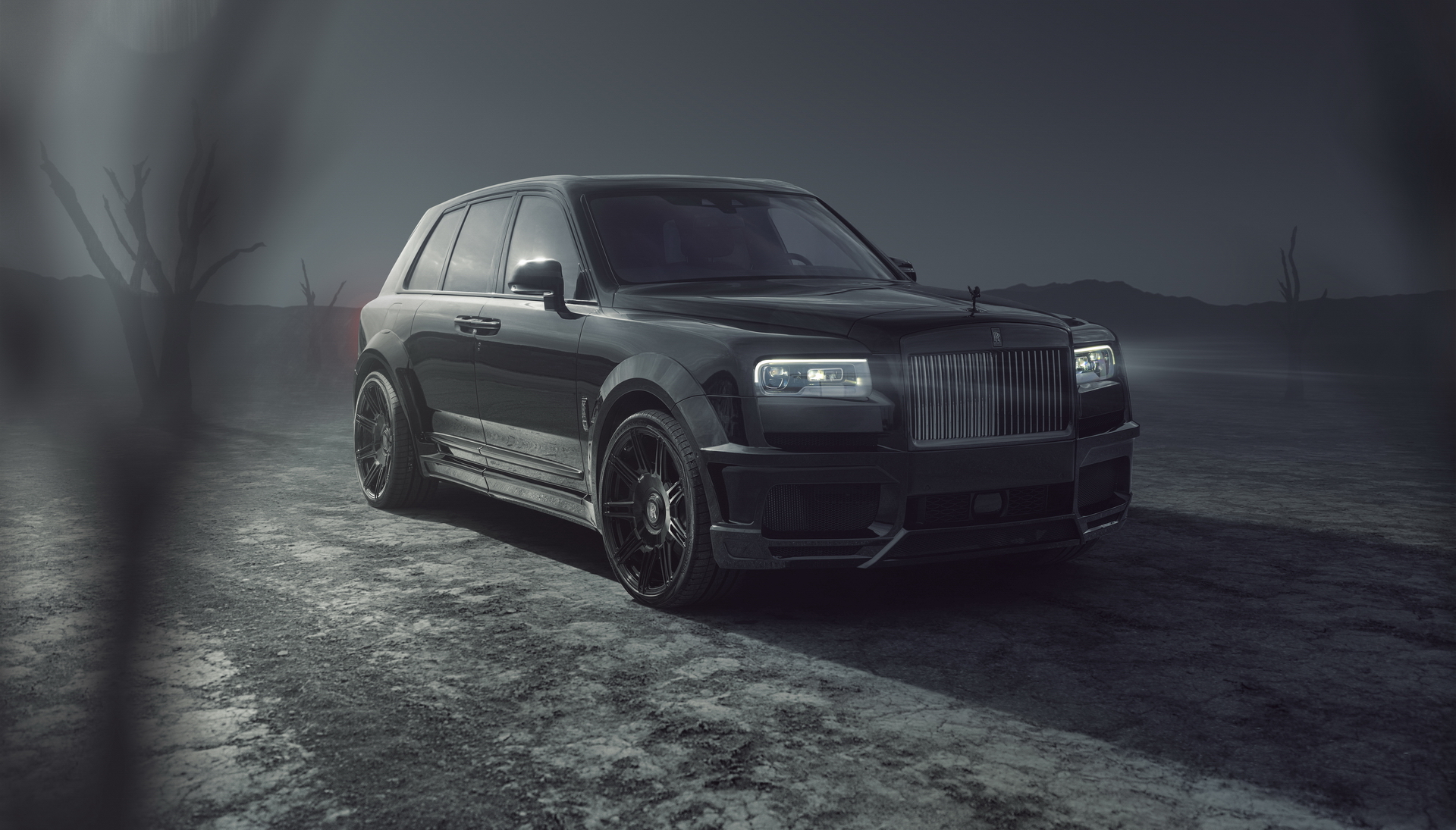 And with all this going on, you just can't resist replacing the factory original wheels with these new SPOFEC SP2 forged wheels in 10×24 inch configuration, specially created in corporation with Vossen to handle the wider wheel arches, monstrous 295/30 R 24 high-performance tires cover these impressive wheels consisting of nine pairs of twin-spokes and with the wheel bolts disappearing behind a center cover.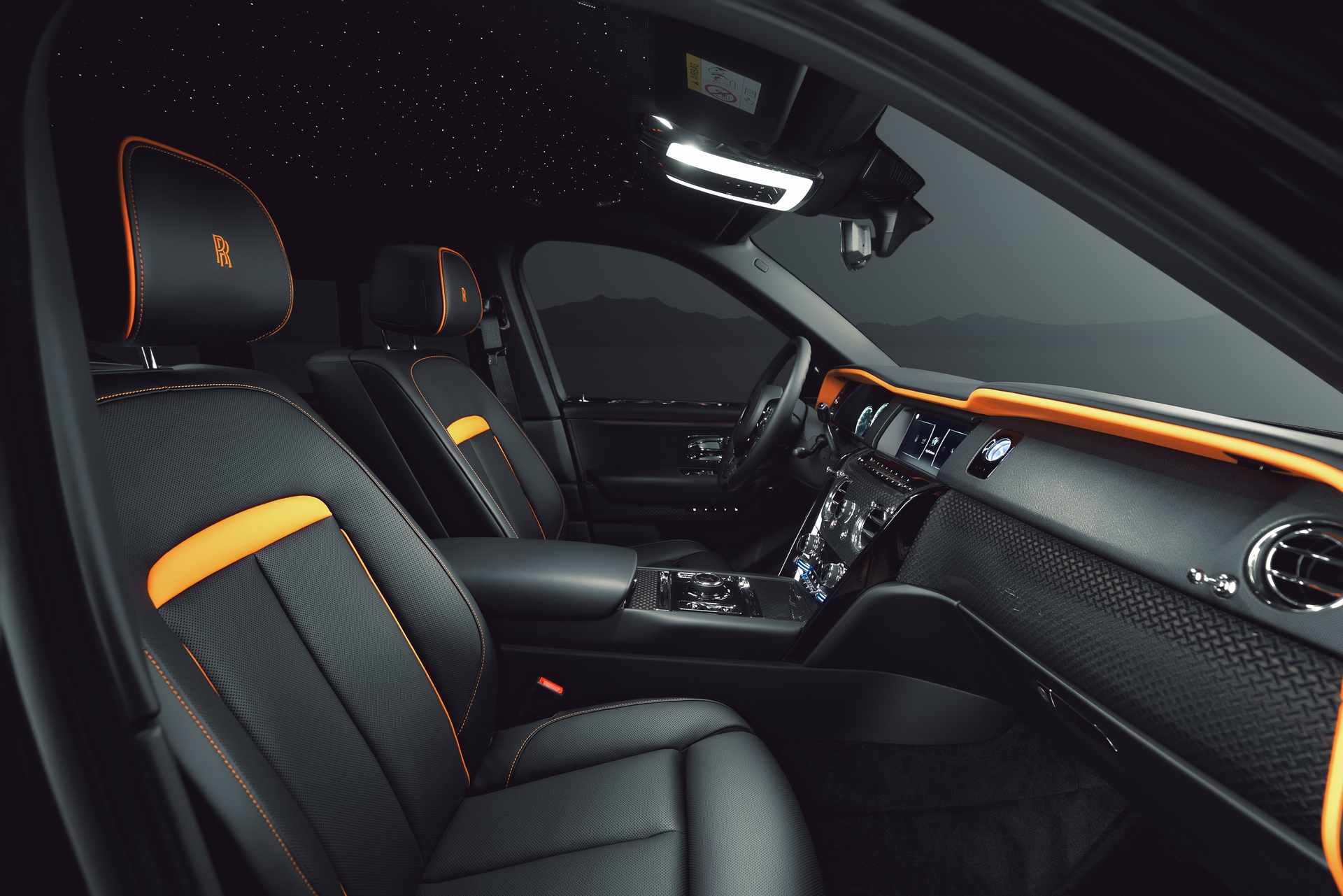 The official SPOFEC press release on the OVERDOSE doesn't list any prices for all these beautiful tuning options … but you know what they say: 'if you have to ask' …