Fifty years ago a bright red Mercedes-Benz 300 SEL 6.8 AMG won its class and took second place overall in the famous Spa-Francorchamps 24-hour race, driven by Hans Heyer and Clemens Schickentanz, creating the foundation of what would become the most important Mercedes tuner ever, AMG was still a very young brand in those days, the classic race at the Ardennes circuit resulted into the first major success.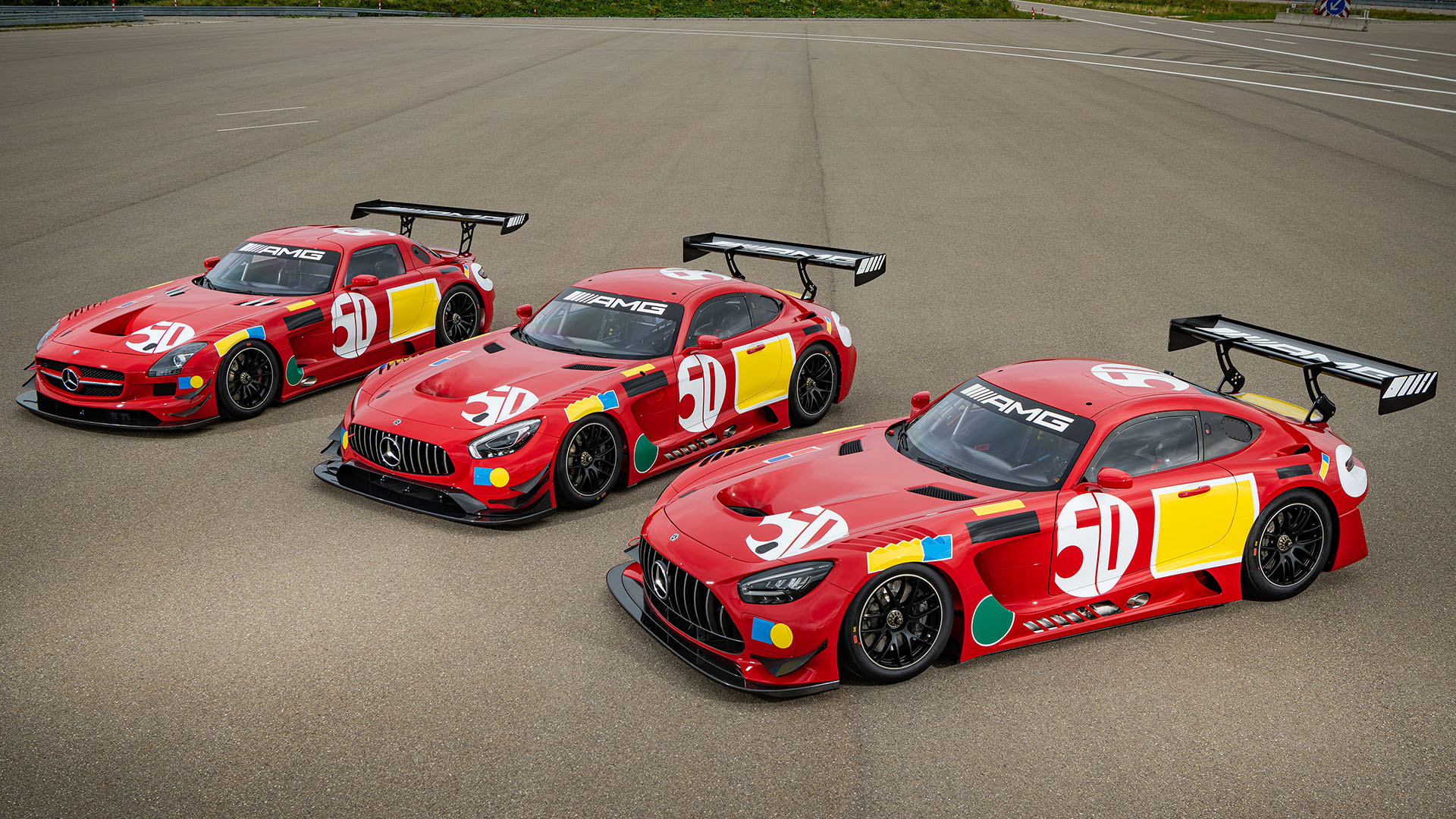 As an homage to that legendary red saloon from 1971, Mercedes-AMG created a limited edition GT3 race car in a similar red body, called the "50 Years Legend of Spa", these are not your ordinary GT3 cars that are entered into this years 24 Hours of Spa race, there are three cars in this "50 Years Legend of Spa" special edition builds, and they are based on the three GT3 generations that have been available since 2010.
Production of the "50 Years Legend of Spa" GT3 cars is limited to a single unit of each model, the Mercedes-Benz SLS AMG GT3, the 2016 Mercedes-AMG GT3, and the current evolution version of the Mercedes-AMG GT3, all three cars are finished in the famous red paint, but these ready-to-race unique cars show a special 50 style cartouche to fit their number and come with a range of sponsor decals to mimic the looks of the 300 SEL 6.8 AMG from 1971.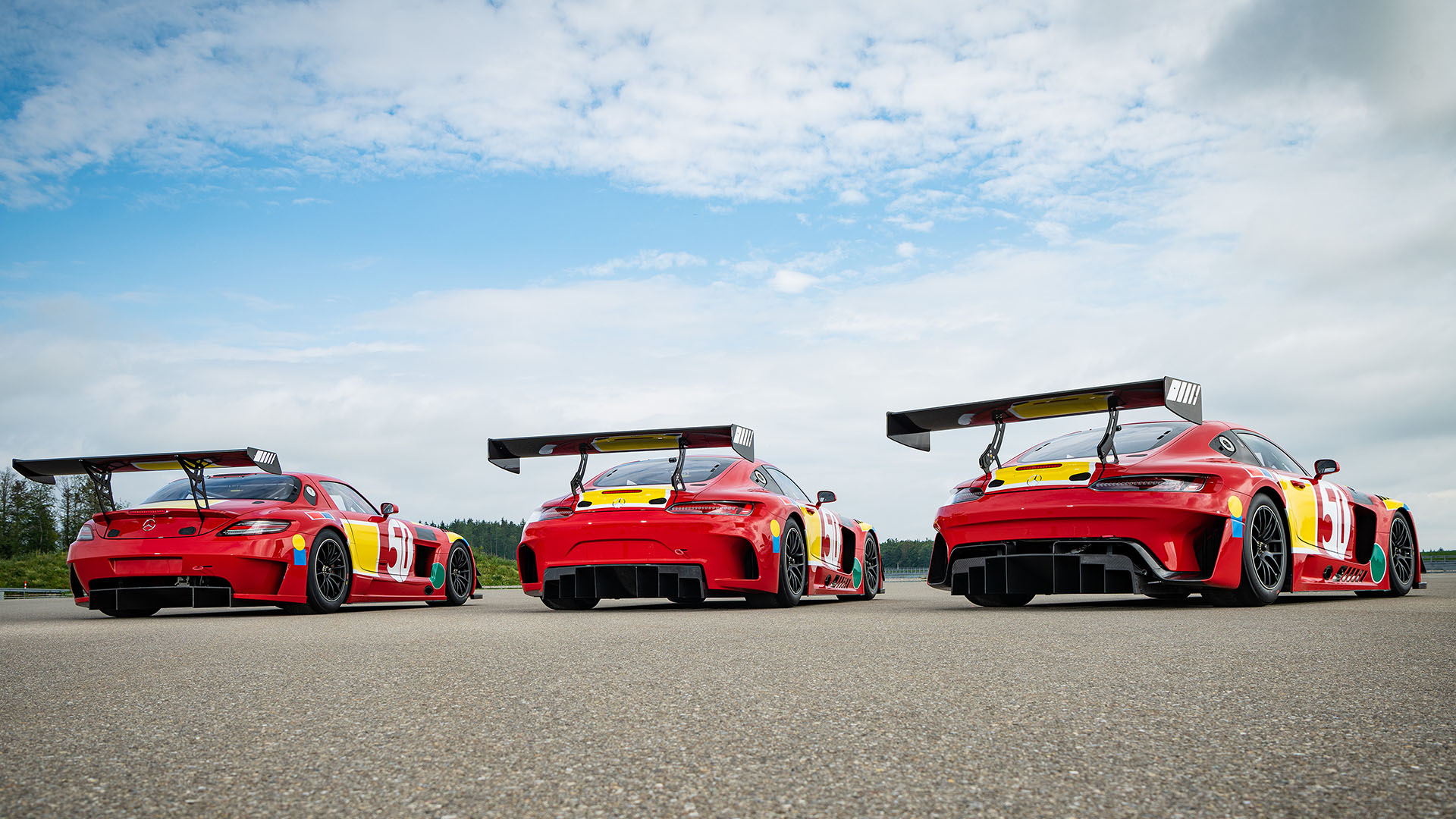 Do keep in mind these three very special Mercedes-AMG GT3 cars come without FIA homologation, the full 650 hp from their 6.3-Liter engine is unleashed through an unrestricted exhaust while the interior boasts a Graphite Metallic Matt finish with the instrument cluster on a carbon fiber panel, complete with the 50th-anniversary plaque and the signature of Hans Werner Aufrecht who founded AMG originally.
Mercedes-Benz SLS AMG GT3 "50 Years Legend of Spa"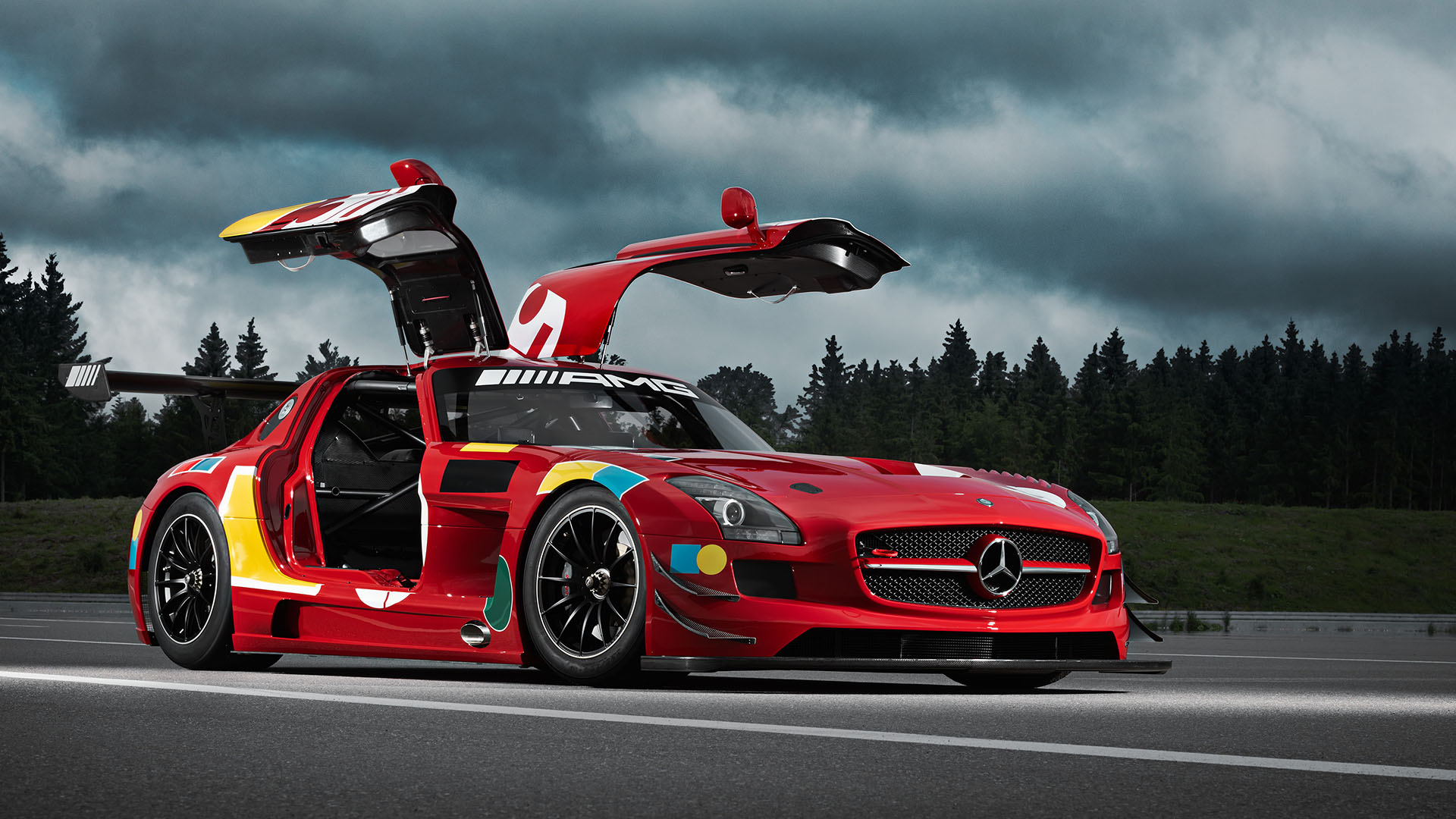 Production of the Mercedes-Benz SLS AMG ended back in 2015 already, but this commemorative edition for the Legend of Spa series is a brand new, 2021 car. So how is this possible you might ask? Simple, Mercedes-AMG still had one, and only one, bodyshell in their warehouse, they took this final car and built it into this brand-new competition gullwing, hence creating a one-of-a-kind 2021 SLS AMG GT3, truly a unique car in every sense of the word.
Mercedes-AMG GT3 "50 Years Legend of Spa"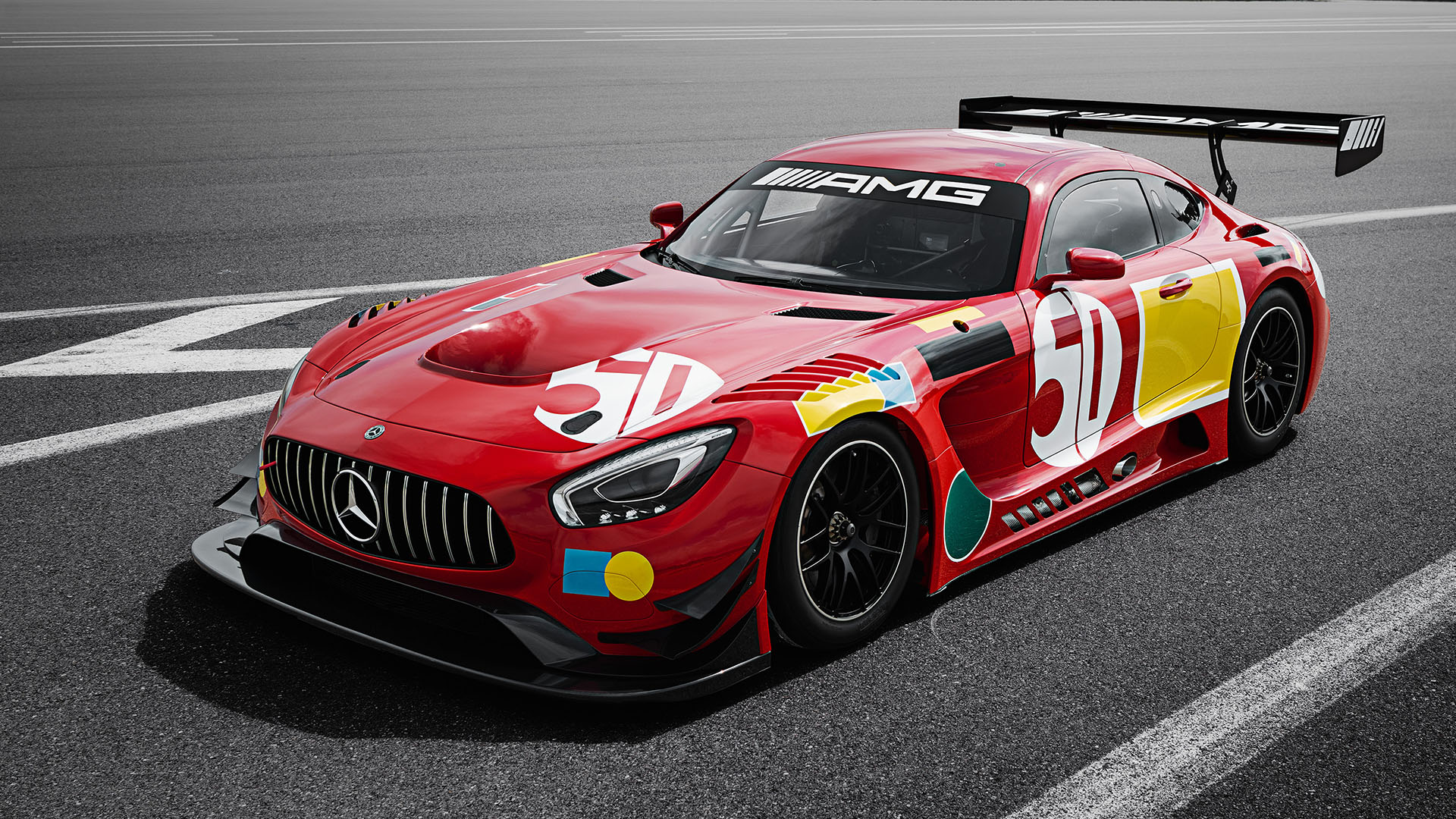 The second GT3 in the series is based upon the now discontinued 2016 model year for the Mercedes-AMG GT3, it is still a new car, but from the first model generation in this case, complete with the famous red color and sponsor decals fitted, and there is something really special about this celebration edition too … the spaceframe used for this "50 Years Legend of Spa" is number 100.
The second Mercedes-AMG GT3 "50 Years Legend of Spa"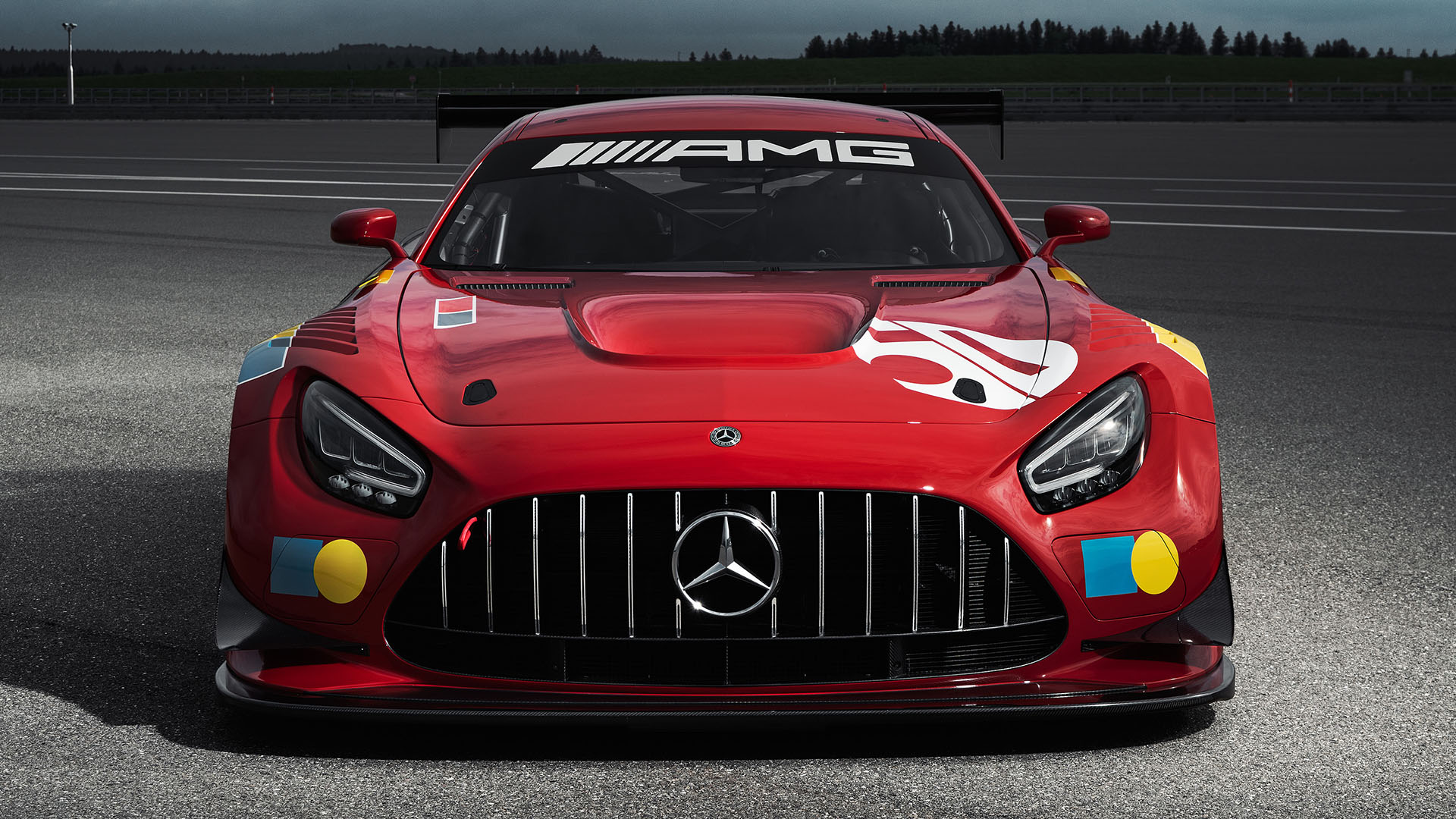 The third car in this series is also a Mercedes-AMG GT3, but the more recent 2020 edition, and apart from the special performance exhaust fitted to these commemorative "50 Years Legend of Spa" versions, this specific car is identical to the ones that will compete in the 2021 edition of the 24 Hours of Spa that is being held this weekend.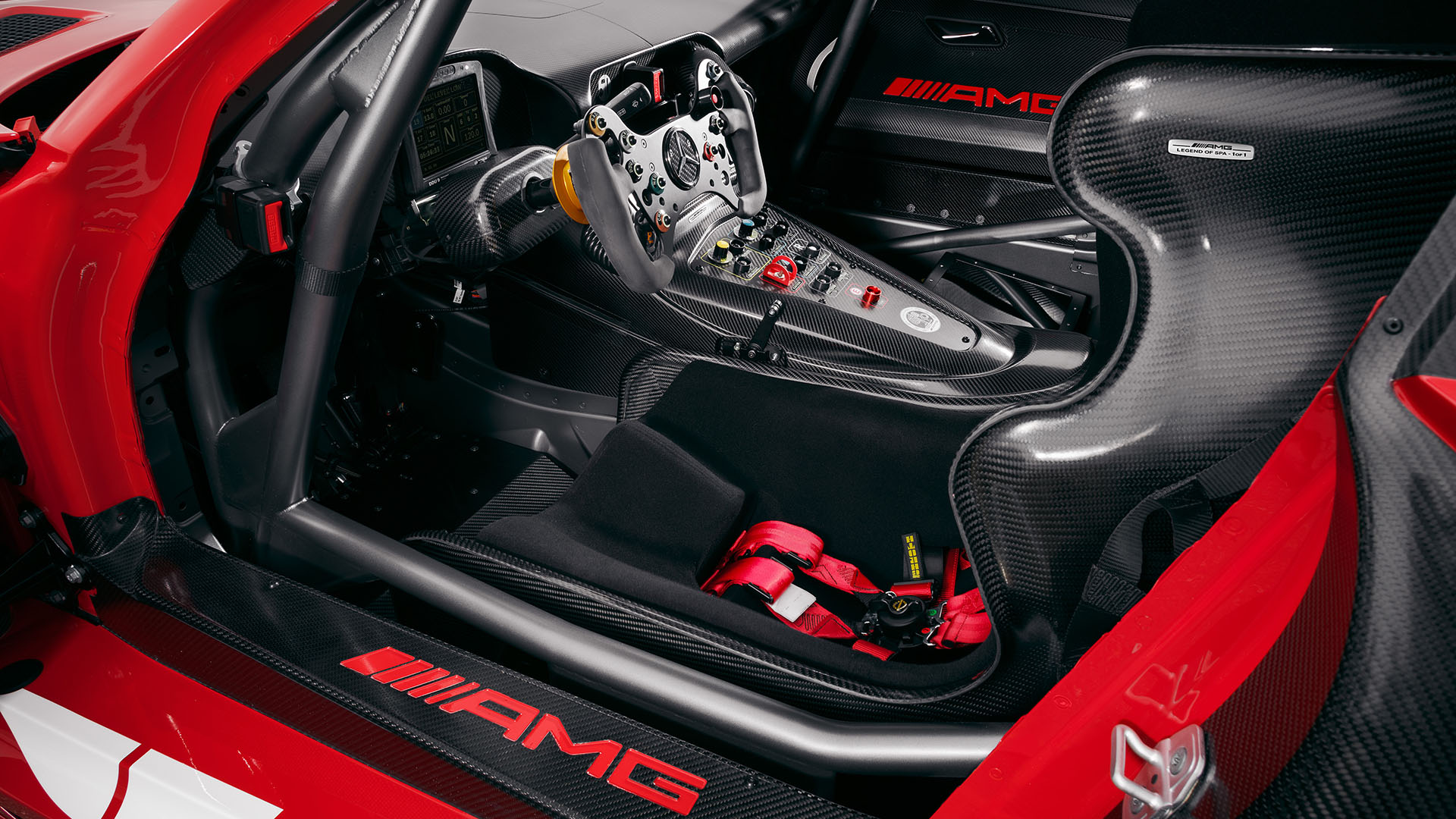 With the design of this modern GT3 race car, she represents both the past and the future in one go as a tribute to the DNA and the history of AMG as a brand, or as Jochen Hermann, technical managing director, Mercedes-AMG GmbH puts it: "The special editions recall one of the most important milestones in AMG's corporate history. The 24-hour race at Spa in 1971 stands as an example for the spirit of our brand: daring to take on the impossible, overcoming challenges and convincing with performance!"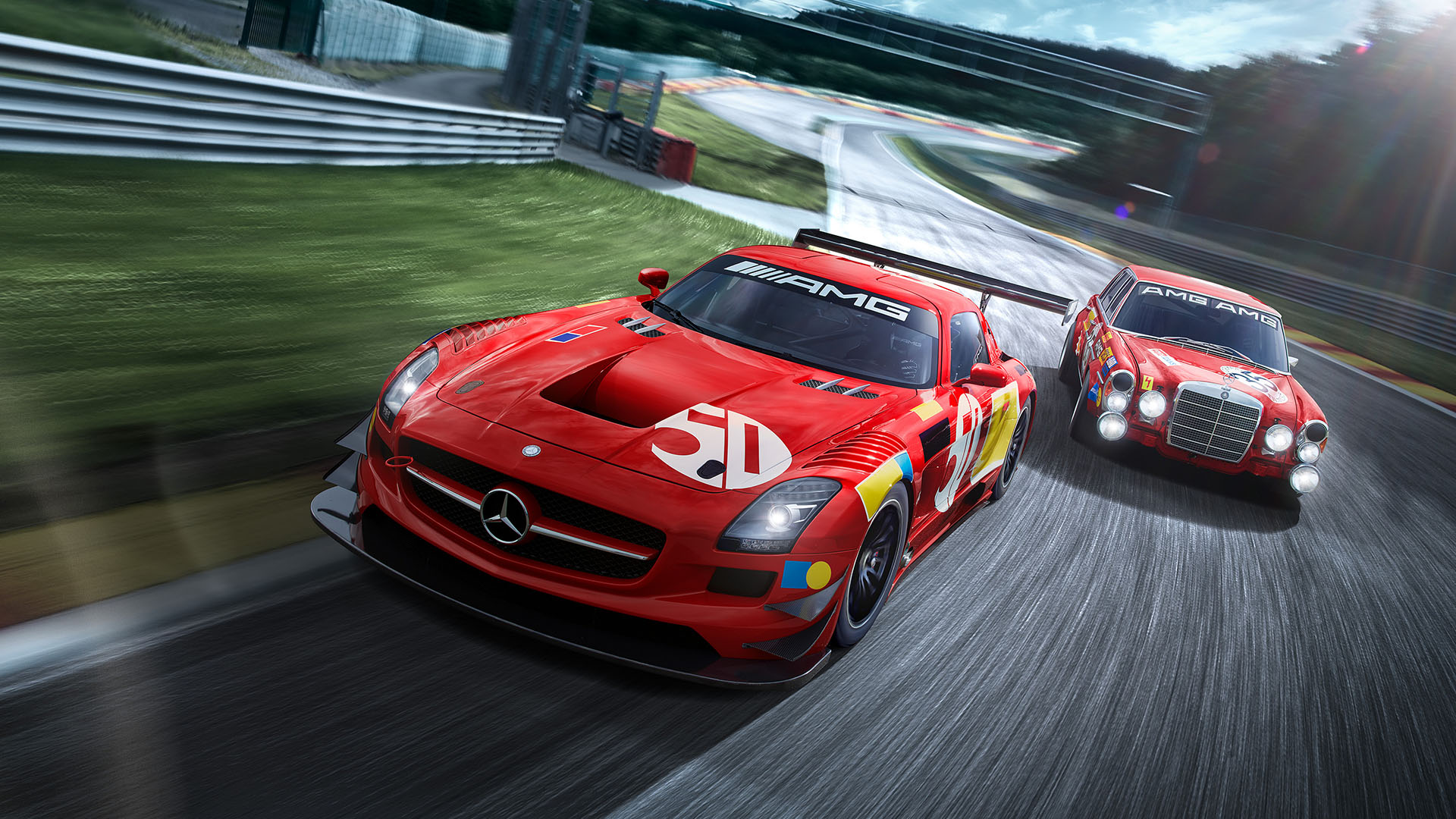 "I am very happy that we have been present with our Customer Racing Programme in the Belgian endurance racing classic without exception since 2011. This year, my joy is even bigger as I will be on-site for the race myself. I am curious what the public response to our special editions will be like. Technically and optically, they are highlights, there is no doubt about that. And the exclusivity of the three cars is really extraordinary!"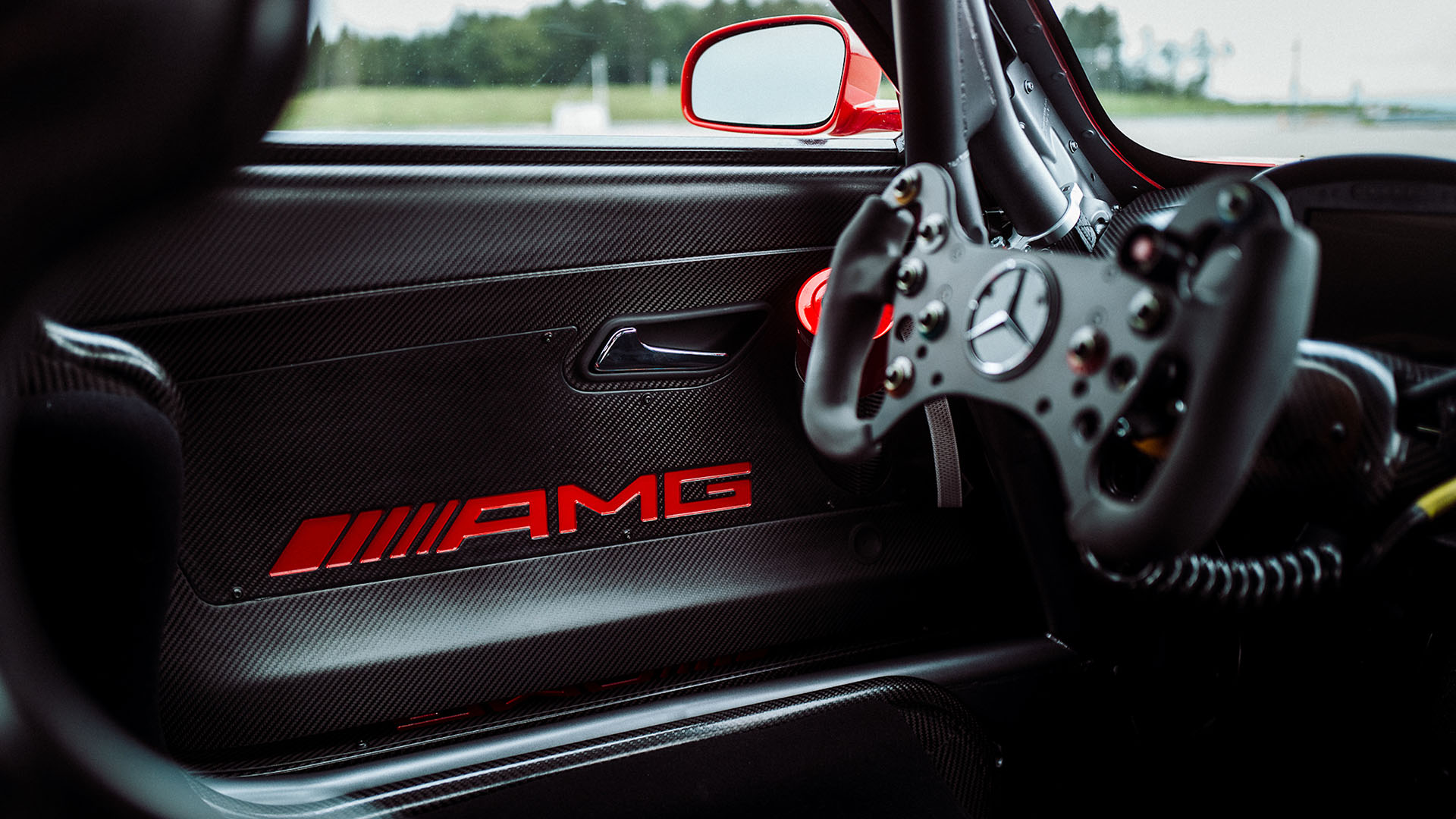 Specific characteristics and pricing of the "50 Years Legend of Spa"
Bespoke Interior Features
Special chassis paint: Graphite Metallic Matt
Seat with "50 Years Legend of Spa" logo
Red seat belts
AMG logo in door panels and entry strips painted red
Badge with original signature of Hans Werner Aufrecht
"50 Years Legend of Spa – One of One" badge
Instrument panel in visible carbon with matt finish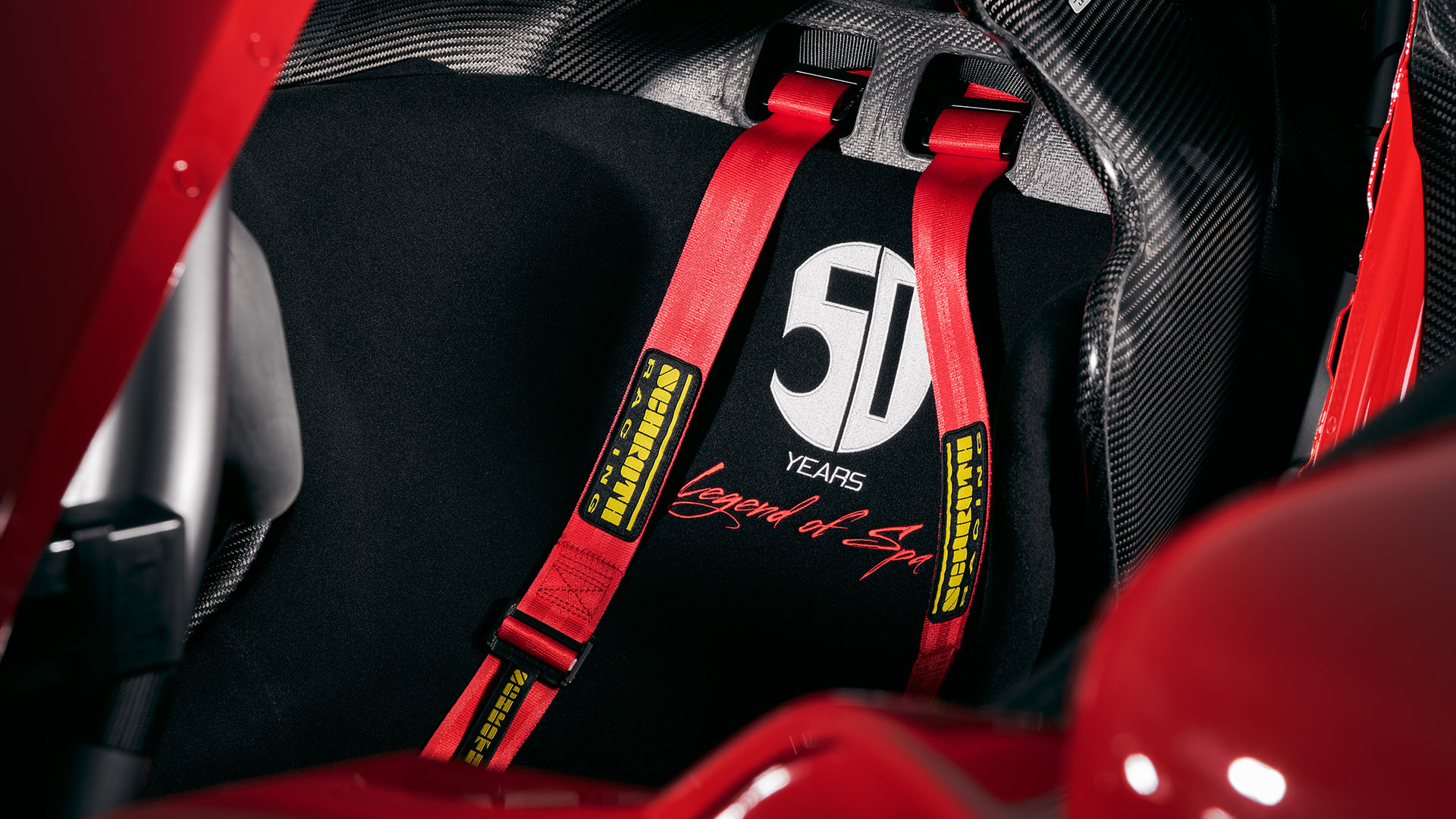 Bespoke Exterior Features
Special paint "50 Years Legend of Spa"
Special paint rims
Performance exhaust system without silencer
Optimized engine performance
Limited car cover with "50 Years Legend of Spa" logo
Delivery on slicks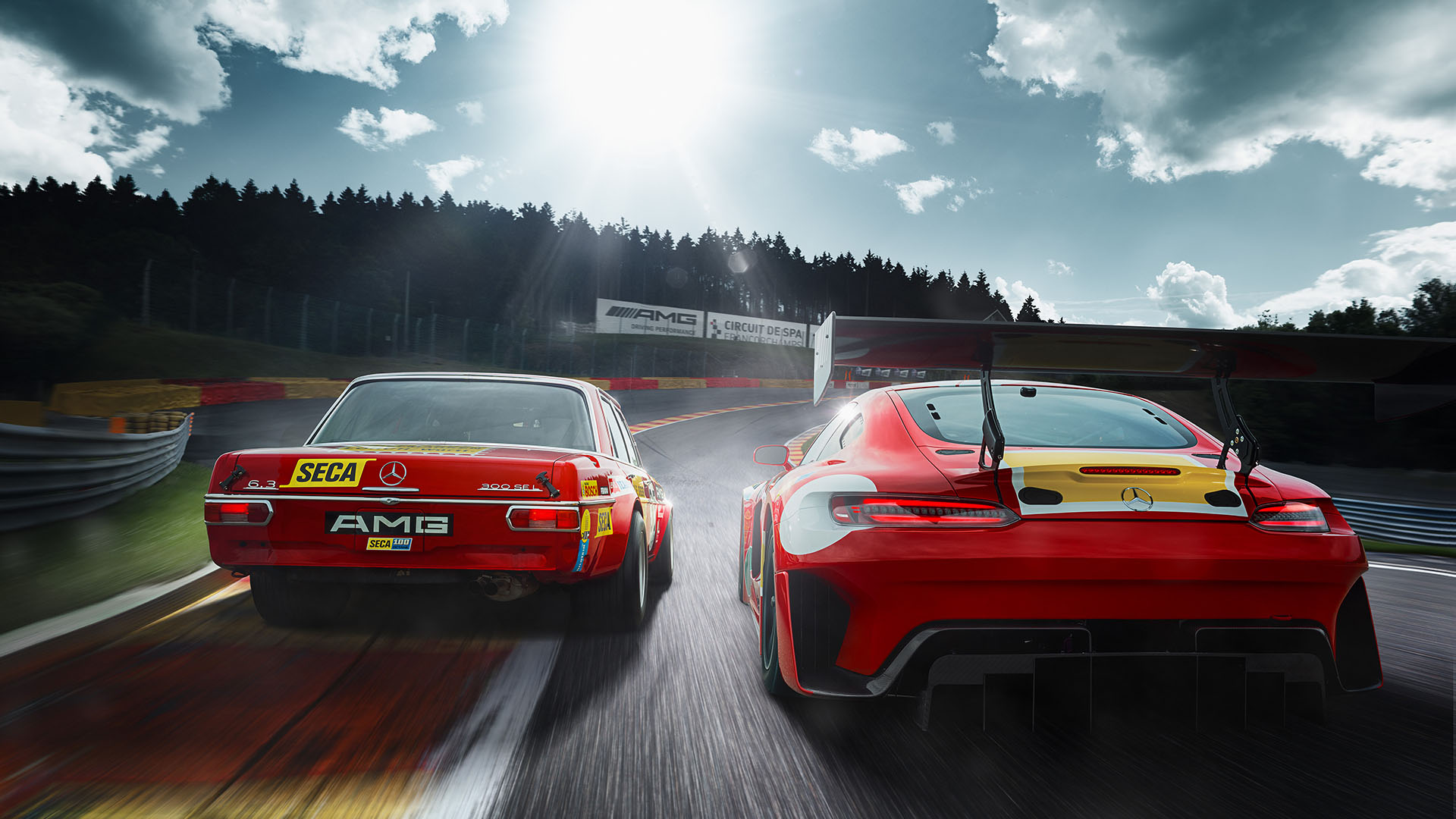 Pricing (before VAT)
SLS AMG GT3: 650.000 Euro
GT3 (MY 2016): 500.000 Euro
GT3 (MY 2020): 575.000 Euro