Vonnen Performance Offers Glimpse Into What a Production 911 Hybrid Could Look Like
Here we are in the year 2019, yet even the thought of a fully-electric 911 feels sacrilege; but a hybrid, on the other hand, is certainly inevitable and likely not that far off. After all, Porsche's own 918 Spyder has long possessed the technology which is overdue for a trickle-down into the rest of the Porsche lineup – the 911 being next-in-line.
Even before Porsche has officially committed itself to a production 911 Hybrid, California-based Vonnen Performance has already staked an unofficial claim to the pioneering of this venture with a proprietary hybrid conversion kit called Vonnen Shadow Drive (VSD). At the present time, VSD is designed solely for integration into a 991.1 naturally aspirated 911 Carrera, with future plans to expand compatibility with other makes and models.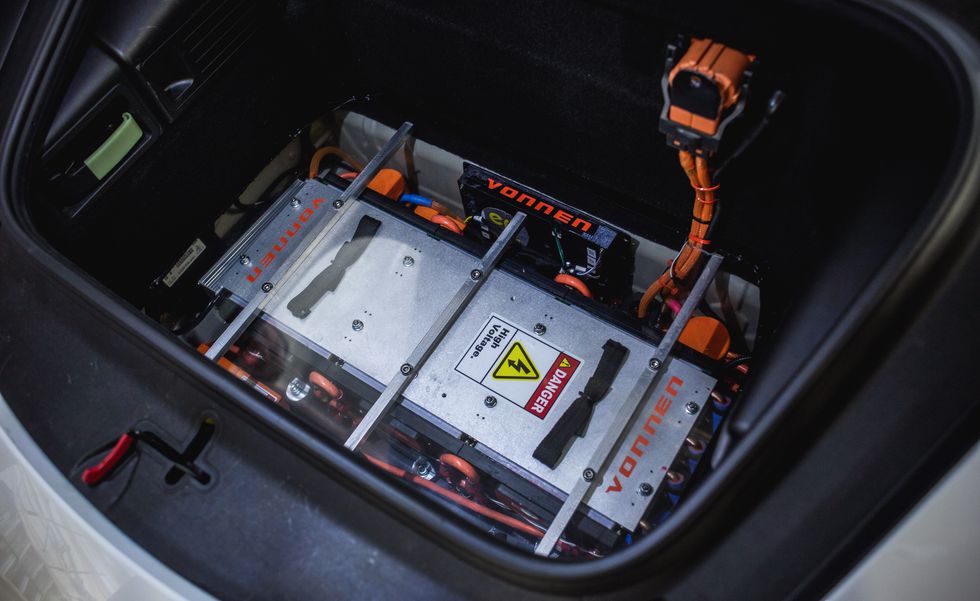 The VSD conversion is able to complement the base Carrera's factory combustion engine, adding up to 150-horsepower and 150 lb-ft of torque without requiring an overhaul of the factory electronics systems nor with the side effect of significant weight gains. The lightweight battery, electric motor, and various system components have a combined net weight increase of just 170 pounds. The aforementioned motor recharges the battery by storing and transferring energy generated by the combustion engine and through braking forces.
Vonnen president Chuck Moreland claims that the biggest appeals of the VSD conversion are its user-friendliness, simplicity and non-disruptive nature. What this translates to is a system that can be easily accessed through a smartphone app interface, has selectable driving modes (such as 'Track' and 'Overboost'), can be turned on or off completely with the touch of a button, and provides real-time monitoring and data-logging which can be uploaded to the cloud.
That is not to say that the inner-workings of the system are neither complex nor advanced, as its brain actively conducts an orchestra of information to ensure the system is performing optimally under all conditions.
The seamless integration not only applies to the interface-side of things but also to the most important factor – the driving experience. While providing a significant bump in power over the base Carrera's 350-horsepower and 287 lb-ft of torque, the car maintains near-instantaneous throttle response and linear power delivery with the electric motor at play. This makes the car feel more likened to the naturally-aspirated GT3 in terms of power than say, the Turbo. Vonnen VP Bill Davis remarks, "It basically feels like you're driving a bigger-engined car"
A PDK-equipped car is able to improve its 0-60 mph time from 4.2 seconds to 3.6 seconds with the system turned on and set at Overboost. While VSD is compatible with a manual transmission model, PDK is able to extract the full potential of the system due to having more robust mechanical components which are better suited to deal with the significant increase in torque.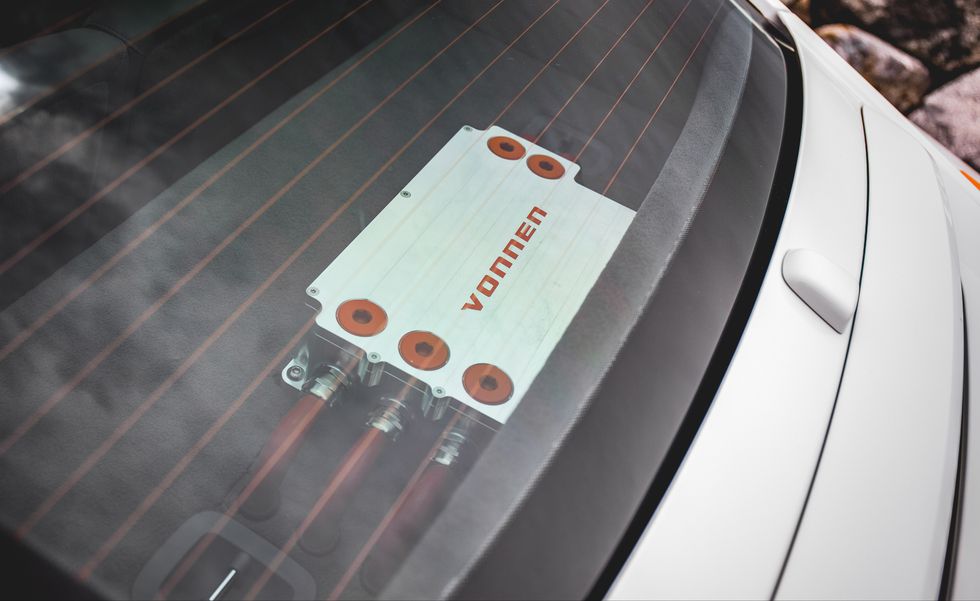 There are some shortcomings that potential users will be forced to consider before purchasing and installing VSD. The first is its price – $75,000 USD installed – which is rather hefty when taking into account that a second-hand base 991.1 Carrera will be ten to fifteen grand less than the entire system itself. However, for those seeking to consume the latest fixings of technology while also maintaining a purist-appeal – something very rare indeed – the price may have less of a factor.
Then there are the mechanical drawbacks to the system such as the heat it generates. The system has a temperature failsafe of 302 degrees Fahrenheit, beyond which point it will automatically shut down to cool off. This has the potential to occur quite frequently depending on driving habits and ambient conditions; however, it should be noted that the cooling process is typically completed within one minute or less.
Acknowledging this, Vonnen continues to commit its resources to improve the cooling system so it can be pushed harder and recover more quickly, as the release date for a production-version system approaches.
Porsche 911 Hybrid Image Gallery