It's more Mad Max than Mille Miglia…a Porsche 356 with front skis and rear tractor treads replacing rubber tires and alloy wheels.
This 1956 Porsche project has conquered all seven continents, including a class win (with wheels and tires) in the 2012 Carrera Panamericana. The configuration that took to the frozen surface at the 2023 ICE St. Moritz was more than two years in development, including the dual-sided front solar panels and reinforced chassis.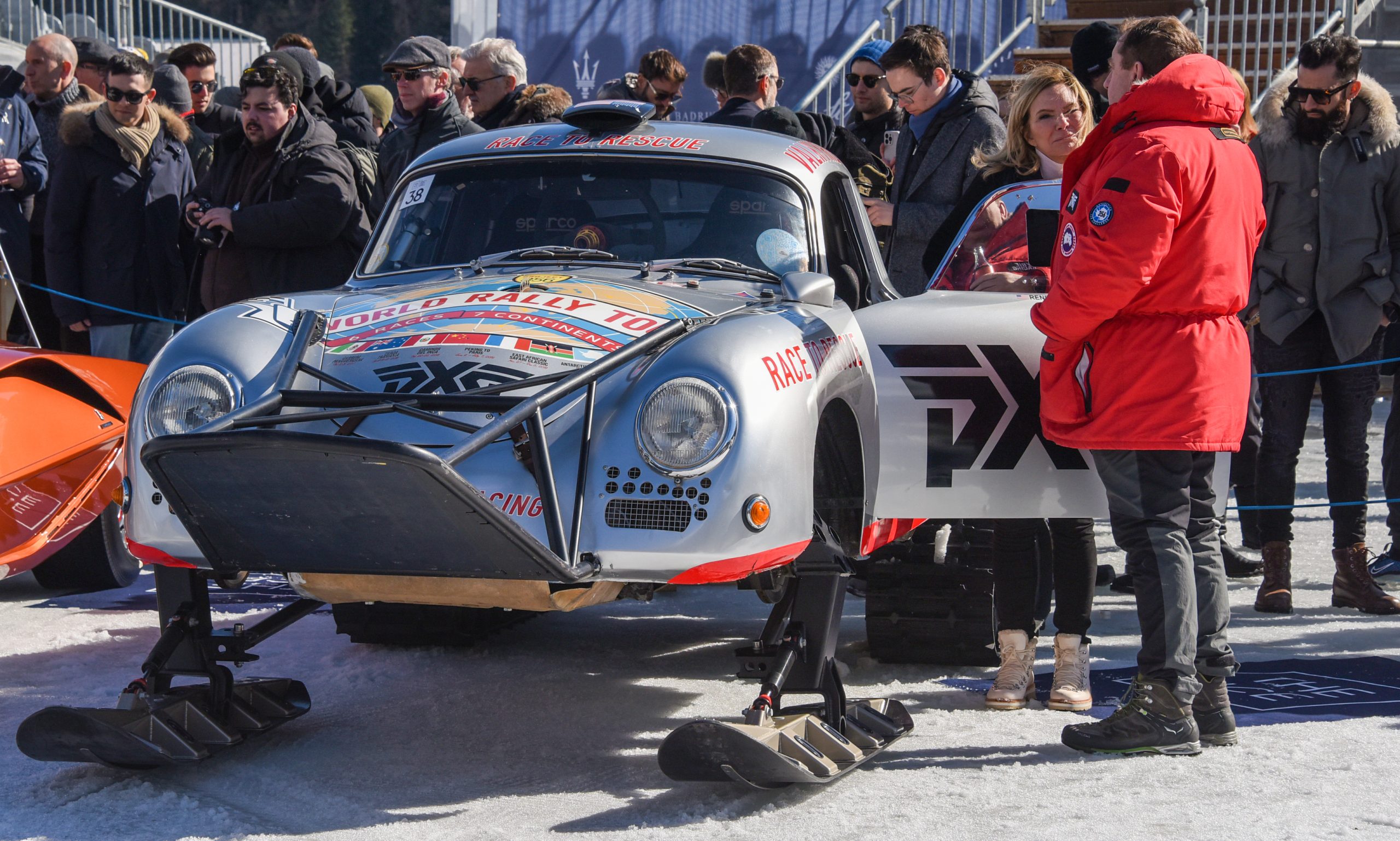 Philanthropist and Valkyrie Racing pilot Renée Brinkerhoff campaigns the car as a rolling project to raise money to fight global child sex trafficking. So far, they're about 3/4 of the way toward their million-dollar goal. To contribute, go to www.valkyrieracing.com/donate356.
Images courtesy of Bob Cullinan