Whenever someone thinks of a 'supercar', they picture maybe a Lamborghini Countach, Ferrari 458, Noble M600 (no? Maybe just me?)…. Regardless, these are cars that are outlandish in either looks, handling, power, or all of the above. They possess a certain panache that is rarely duplicated by any other car. Supercars are the best in their class; it's something special and makes you have the 'feels'. Any car fanatic would know the 'feels' or as James May calls it, a certain 'fizz'.
However, most of us will be unable to attain these supercars easily. When there's a will, there's a way, but most of the time, we'll have to reduce ourselves to vanilla boxes that will be good enough to get us to the grocery store or to any other mundane destination.
Or is it?
Life is too short for boring cars, so here's a list of regular cars that are more attainable than an Audi R8 and will offer the same 'fizz', if not, more. Just depends on what you're looking for. So let's see what crazy list we've come up with and let the internet arguments happen!
Honda Civic Si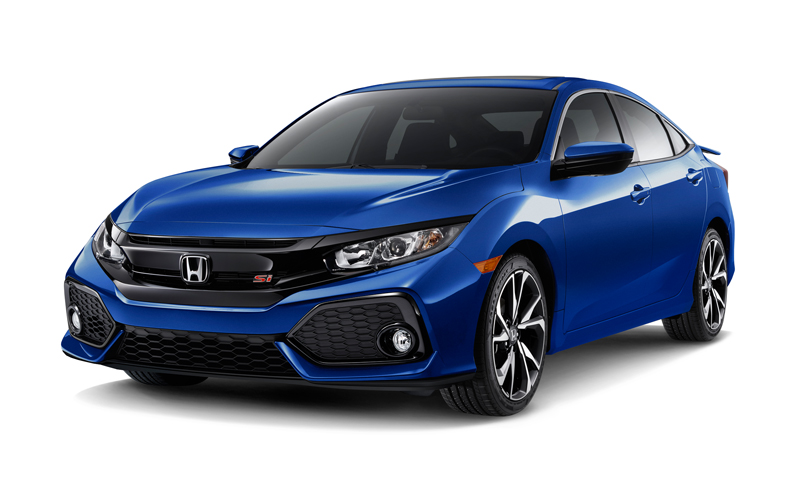 First up is a Japanese staple: The Civic Si. The new generation for 2018 is built in the United Kingdom and features a two-liter turbocharged four-cylinder engine. At 205hp and 192 lb-ft of torque at the helm, it won't pull out 11s at the strip, but mated with a 6-speed manual and you'll be eating up miles with a smile on your face.
Supercars are meant to give you a smile every time you drive, and the Civic Si will give you a fun time, all the time. It handles well, great on gas, gives you ample power when you need it, and it's well-equipped on a base Si. Plus, it looks great.
Fiat 500 Abarth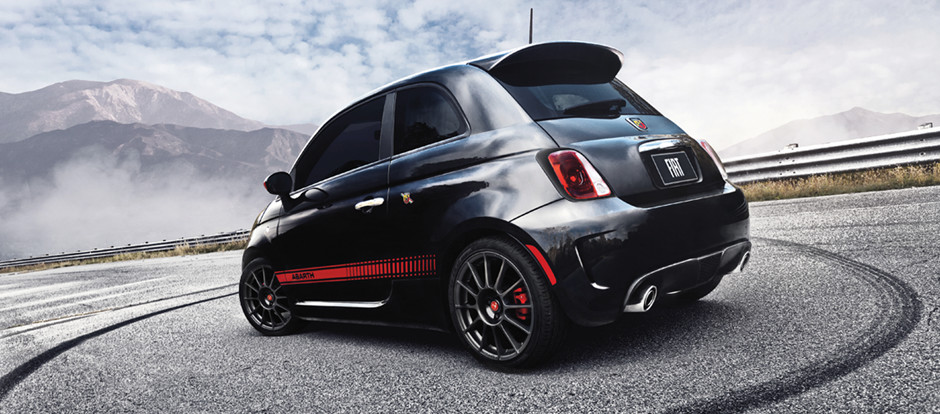 FIAT isn't really known for reliability (car folks keep mentioning that FIAT stands for 'Fix It Again, Tony') but there's nothing boring about a hot hatch. The Abarth is the fastest offering from Italia and what a pocket rocket the 500 Abarth is.
The Abarth has a 1.4L turbocharged 4-cylinder MultiAir engine with a 5-speed manual transmission and produces 160p and 170 lb-ft of torque. It also has a great sounding, burbly, and rambunctious exhaust note from factory that will give you that 'fizz' we all look and yearn for.
With crazy decals, a giant rear spoiler, a barking exhaust, packaged up in a lightweight and tossable chassis this will definitely give you supercar feels for less!
Nissan 370Z

Another delicious example from Japan is the venerable 370Z. Representing the classic and well-respected 300ZX 'Fairlady', this 2+2 (ish) coupe from Nissan has their bread-and butter 3.7L V6 that they put in almost every car in their lineup. You can thrash this engine around and it will ask for seconds! The engine technology is probably older than most of their owners, but why change a winning recipe? While everyone sticks a blower and embrace forced induction for power, Nissan went for high-displacement, naturally aspirated route and at 332hp, will send you down the corners like a madman. You know what they say,
"There's no replacement for displacement."
The 370Z is on the slightly hefty side, mostly because of the hunk of metal at the front, but you can still have fun with with a rev-matching six-speed manual transmission.
Toyota Camry V6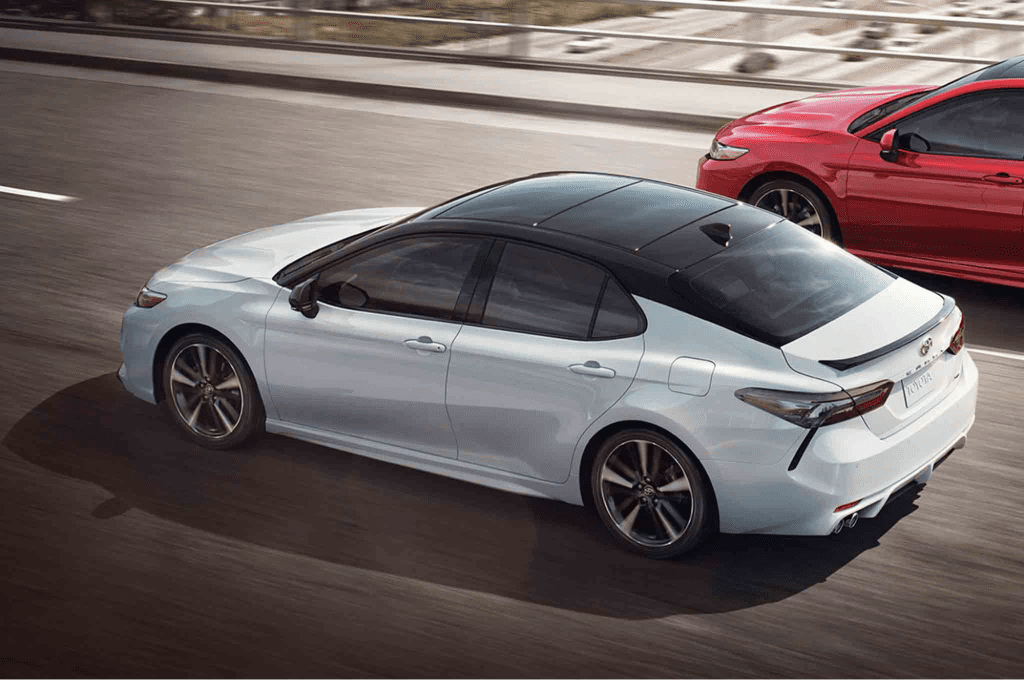 Speaking of high-displacement, what's this beige box doing on this list? For 2018, they did a complete redesign and a new vision from Toyota embraces fun in a customer's driving experience. The new Camry embraces that with the XSE featuring a 301 hp 3.5 liter V6 with 267 lb-ft. Of torque.
An 8-speed automatic is mated to this mid-size but can still haul around with various driving modes.
A supercar is suppose to eat their competition for lunch, and the Camry does that in the mid-size segment. It is the top-selling car in America for a reason. It just hauls when you need to in comfort.
Mazda3 Sport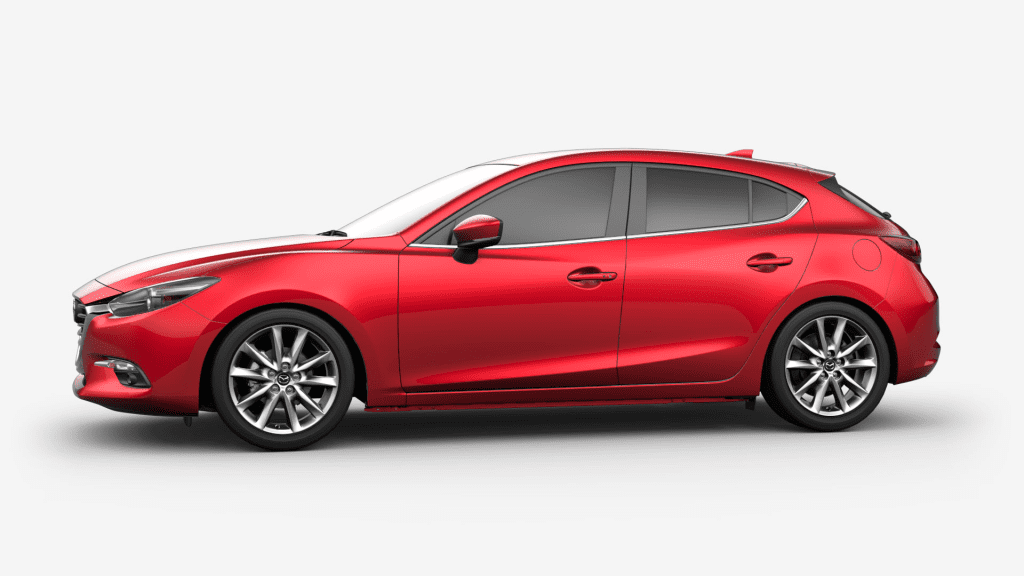 For 2018, the Mazda3 Sport is a hot hatch that shouldn't be overlooked. First of all, the looks.
Out of all the hatchback cars available today, the Mazda3 is the best looking one, in our opinion. The Golf is the benchmark and looks good, but the Mazda3 just adds more to the segment that the Wolfsburg equivalent can't match.
You have to get the manual transmission with the 2.5L 4-cylinder engine that produces 184 hp and 185 lb-ft of torque. The chassis with that bigger engine makes the Mazda3 a fun car to drive around town and can offer supercar handling without breaking the bank. It has great handling, and with smashing good looks, it's a great daily driver when you park your Testarossa for winter.
BMW 650CSi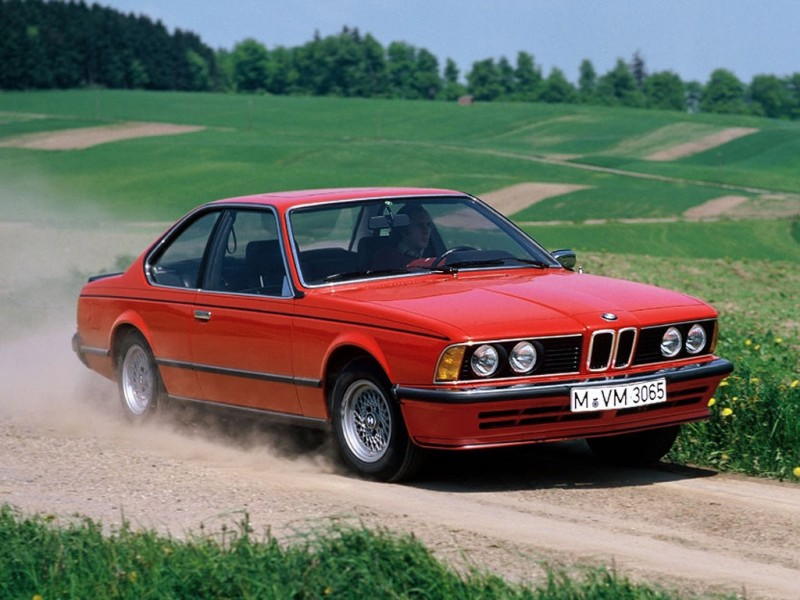 But what if we can't afford these new cars? And we still want to feel the 'fizz'? Well, the used market is a smorgasbord for fun cars with supercar-like qualities. Just depends if you're willing to pay the piper to keep them running.
Thankfully, the ones we picked next are easy to maintain. The BMW 650CSi has an iconic 'shark nose' that is classic 80's and will make people stop and gawk in awe. Those qualities are instantly 'supercar' and not a lot of cars of that vintage can make you do a double-take. The E24 chassis code has a 3.5L inline-six cylinder engine and power is around 200hp at 225lb-ft of torque so it's a peppy example.
Good examples can be had for cheap, but finding one with a manual transmission is what makes this an adventure.
Volvo 850-T5R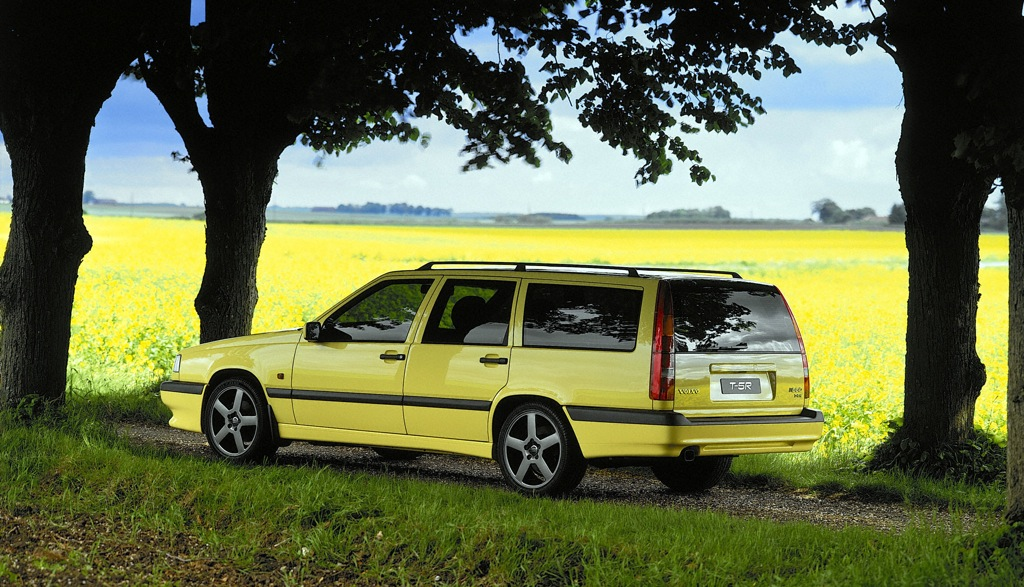 Next up is a rare find coming from the land of Scandinavia. The 850 is a staple vehicle in the Volvo lineup and their boxy wagon design is quintessentially what a 'station wagon' is. If you ask anyone, car person or otherwise, to draw a station wagon, I bet you my life savings they'll draw a Volvo wagon silhouette.
Many examples have come and gone but nothing is as memorable as the 850 T5R. This particular 'Turbo Brick' features a 243 hp 5-cylinder engine with added boost and an ECU tune. It also came in gnarly colors such as 'Cream Yellow'. Imagine pulling up at the stoplights, getting destroyed by a yellow box and finding out it can do 0-60mph in 5.8 seconds. That's supercar performance with practicality up the ying-yang.
Volkswagen Golf GTI (MK2)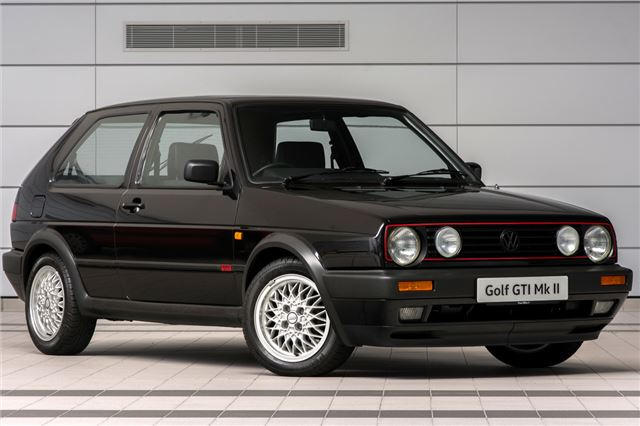 Everyone loves the Golf GTI. It's what defined the 'hot hatch' category with a great well-built chassis and a peppy four-cylinder engine. You can toss one of these bad boys around the autocross, no problem and will give you that supercar 'fizz' in a small package. We purposely picked the MK2 generation (mid 80s to early 90s) because the newer versions got bulkier due to safety regulations and this is as close as you'll get from genesis and you can get a two-liter 16-valve four-cylinder engine in this generation. With 134hp and 133 lb-ft of torque and a manual transmission, you'll have fun for hours to come, even if you're only at the grocery store parking lot.
Audi RS4
The Audi A4 is alright. The B7 series A4, which ran from 2006 – 2008 is a great car. However, nothing beats shoehorning 4.2 liter V8 that brings you 0-60 mph at 4.8 seconds. With 420 screaming horses at 7800 rpm, this sedan gives you supercar power in a regular car stance. I mean, it has wider flares that makes it more masculine and aggressive, but it has four doors so people don't expect something as practical as an A4 to push out that much power.
The high-revving V8 will give you definite supercar 'fizz' based on rarity and sheer horsepower alone. It's also a rare example because majority of people who bought one rarely let them go: they're that great.
The RS4 is definitely special, and if you can get a hold of one, get it and don't let it go!
BMW E60 M5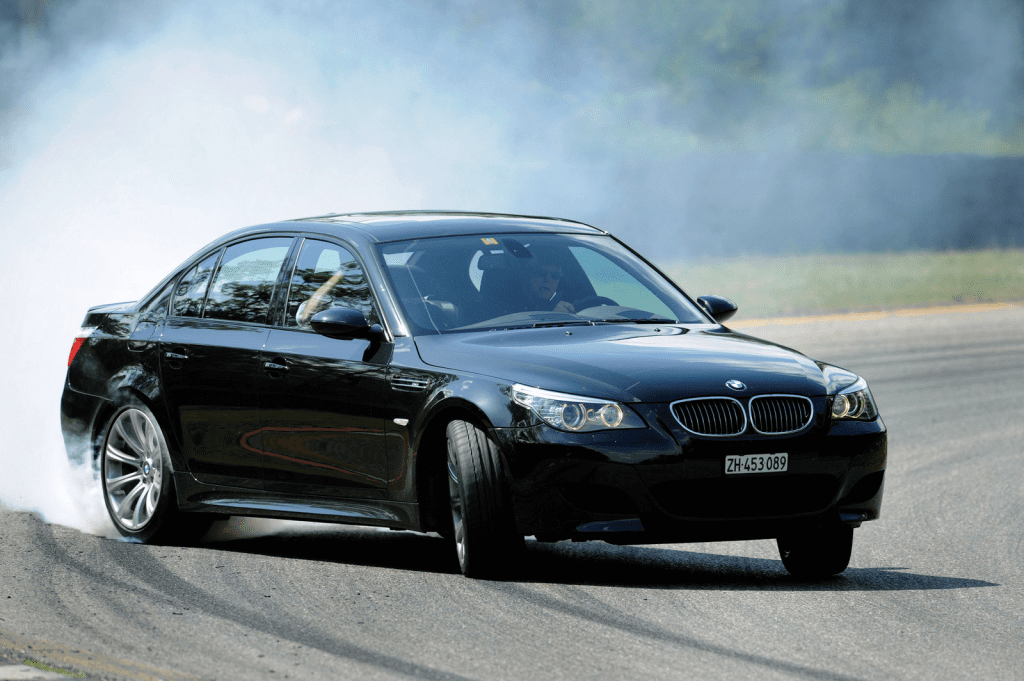 If you want to go for broke, nothing says 'supercar performance' than a high-revving 500hp five-liter V10 derived from Sauber BMW Formula One team. Peak torque is at 384 lb-ft and redline is 8250 rpm.
All of this in a four-door sedan.
It came with a 7-speed single-clutch automated manual transmission (called SMG), giving you the ability to launch you into the stratosphere, carrying 3 or 4 passengers and stuff, while 10 cylinders scream for more fuel because they're hungry.
The E60 is a naturally-aspirated legend and will definitely be known as one of the true 'sleeper' cars, giving you regular car stealth with supercar qualities that we all yearn for.
Gas bills alone will send you on a spiral, and maintaining a Formula One engine will be a tall feat but if you can do it, why not?