The year was 1996. Summer blockbuster season was upon the USA, and a Michael Bay film premiered with a massive amount of explosions, fireballs, quippy one-liners, and a section of the movie where a yellow Ferrari F355 Spider is driven in chase of a Hummer. That film was The Rock.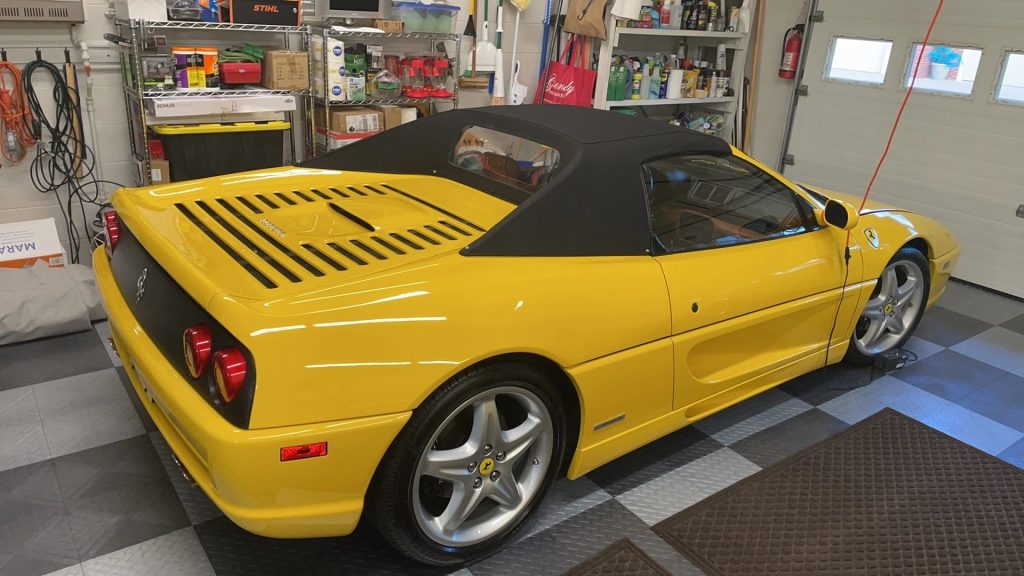 So imagine our surprise here at SuperCars when a 1999 example of that very car showed up in our morning email from BringATrailer! And even better, this 22-year-old Ferrari only has 15,000 miles on the clock and has been kept in running order through meticulous care and proper servicing.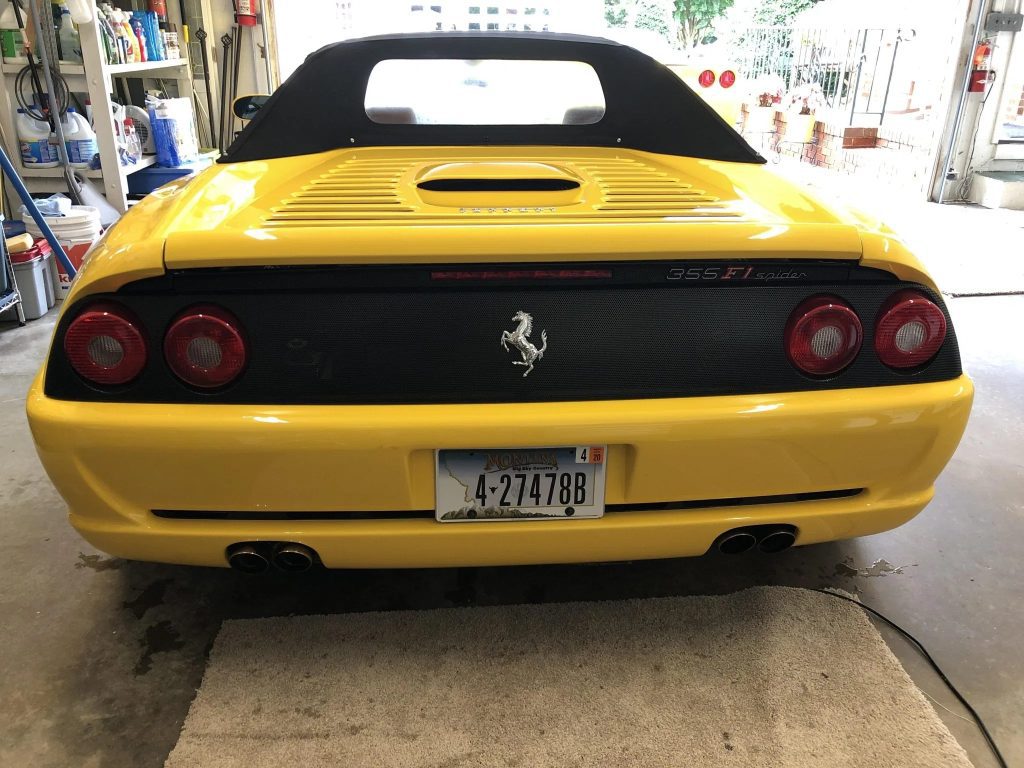 The interior is a sight to behold, with nary a crease in the driver's seat leather, and clean, dirt-free carpets. As well, as it was the first model that also introduced F1-style paddle shifters, this car comes with those shifters, kept in working order again through meticulous care and proper maintenance.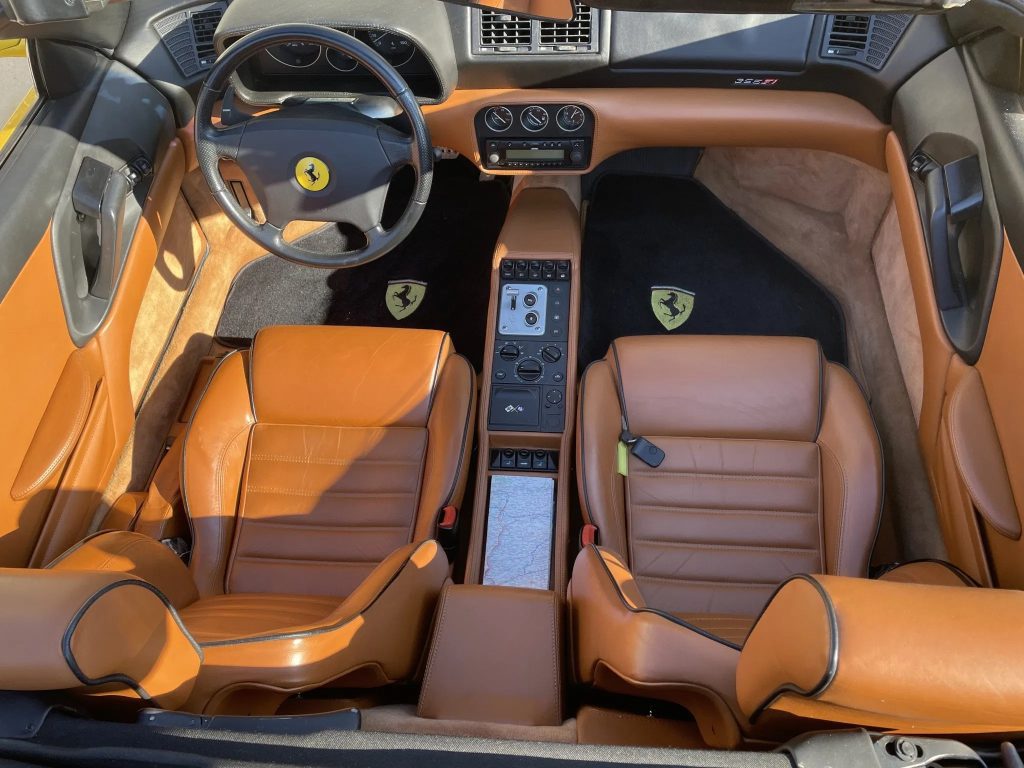 In the middle of one of the best of the "boxy" Ferrari models is one of the best engines that Ferrari has ever made, the 3.5-liter DOHC F129 B/C V8. 375 HP from the factory and able to rev to 8,500 RPM, it was known for producing one of the best exhaust howls outside of a Formula 1 car.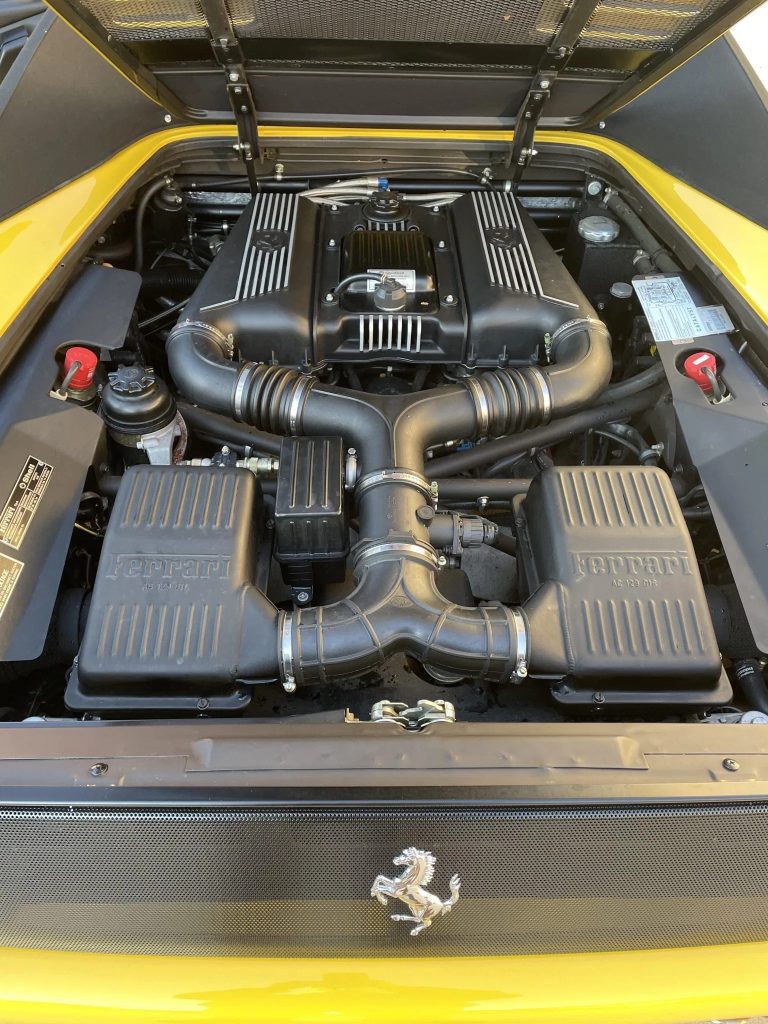 The reason the Ferrari F355 is so important is that it was the first model to come after the boxer flat-12 and boxer flat-8 models that had dominated the 1980s and early 1990s, most famously through the 512 Testarossa. A proper V8 engine, back in a Ferrari, howling away at 8,500 RPM… it was the engine and the sound that needed to come to America to reignite the passion of those who were considering a Ferrari but had better options from Lamborghini or Porsche. As a result, the F355 was one of the best-selling Ferrari models in the US, before the F430 overtook it 5 years later.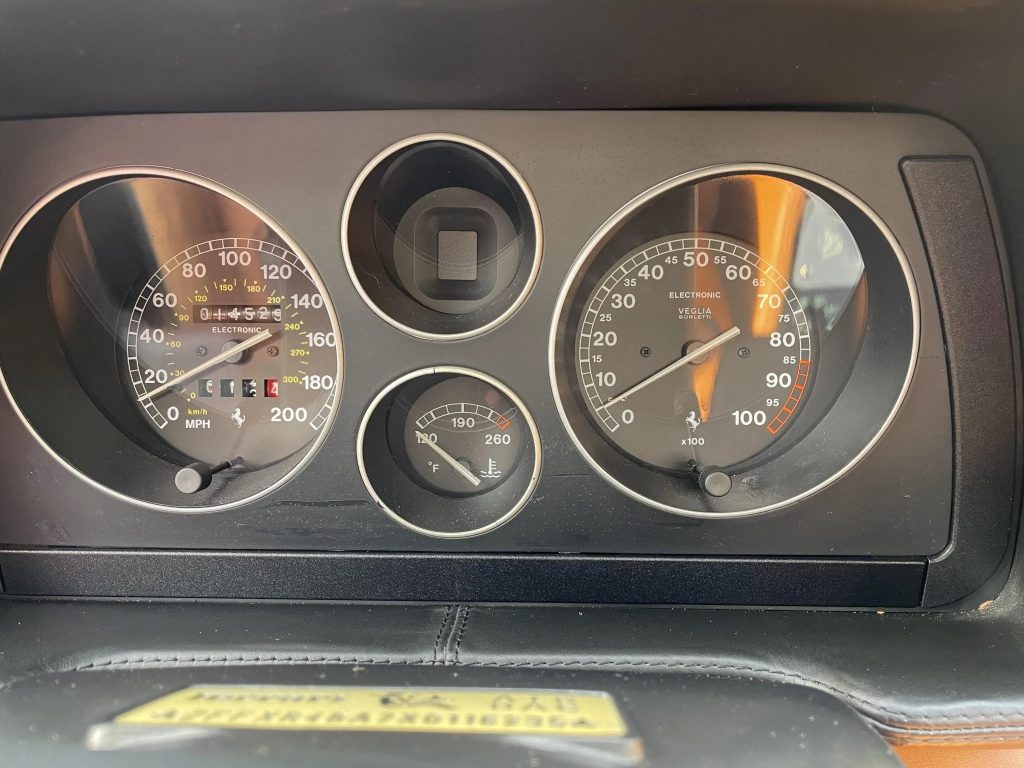 There is a 131 picture gallery at the car's BringATrailer listing, with many underbody and specific mechanical parts pictures as well.