1906→1908 Locomobile Racer
In 1908, the number 16 Locomobile won that year's Vanderbilt Cup Race and it became the first American car to win an international race outright.
The Locomobile Racers first appeared in 1906, and they were in every way some of the first American supercars.
The basic formula was to stick the largest engine possible in a simple ladder-frame chassis and cover it in bodywork that pretty much non-existent.
The engine was a massive 990 cu. in, four-cylinder unit that produced anywhere from 90-120 bhp.
Out feature car, Old Number 16, is the most famous of the Locomobile racer after winning the 1908 Vanderbilt Cup Race with George Robertson at the wheel and riding mechanic Glenn Ethridge at his side. On the final lap they had to make a quick tire change, but their lead margin gave them enough time to win the race.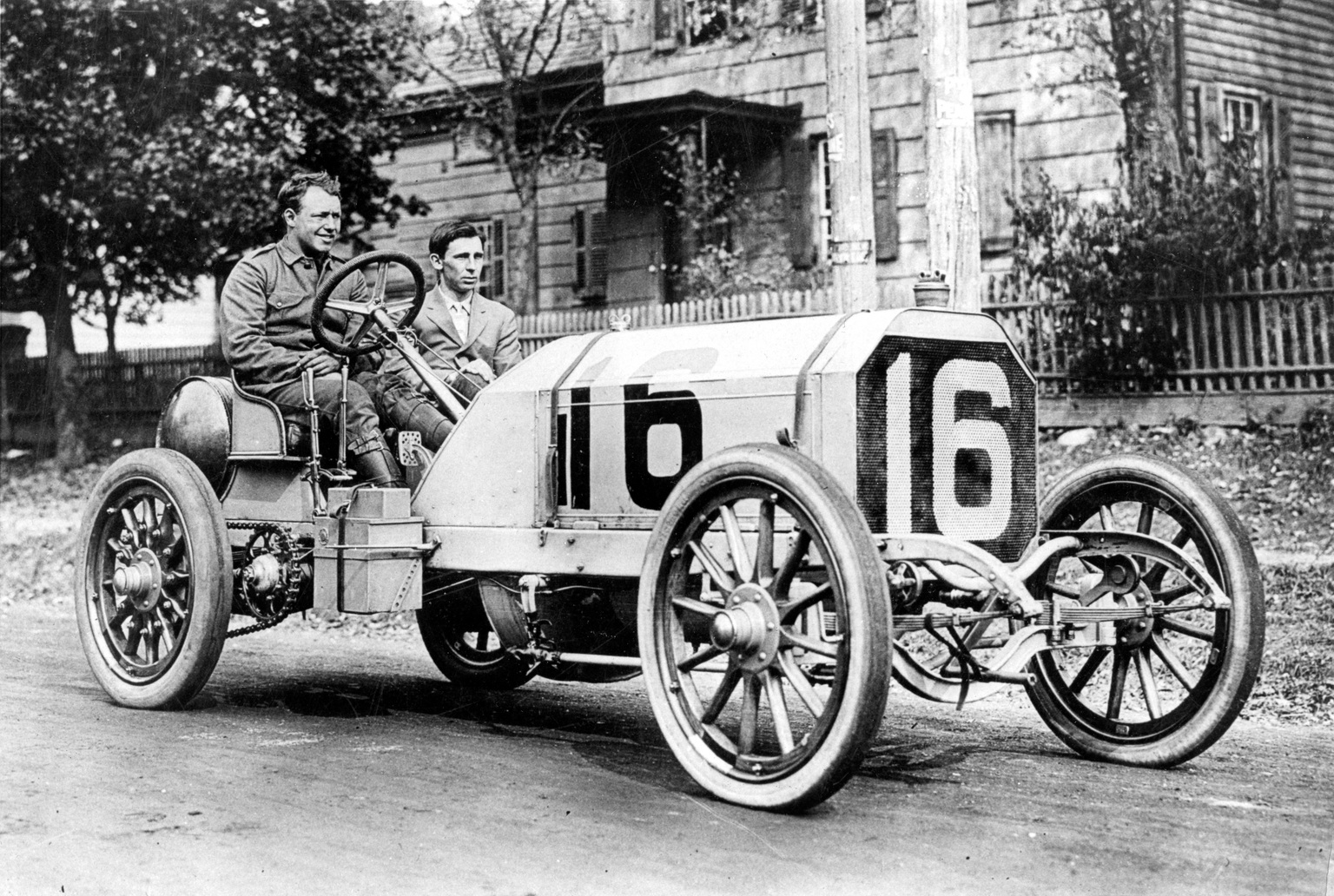 In doing so they beat teams from Mercedes, Knox, Chadwick, Isotta, Matheson, Thomas-Flyer, Hotchkiss, Acme and Renault on the public roads of Long Island, New York.
In Detail
| | |
| --- | --- |
| | |
| type | Racing Car |
| production years | 1906 – 1908 |
| built at | Bridgeport, Connecticut, USA |
| production | 2 |
| engine | Inline-4 |
| position | Front-Longitudinal |
| aspiration | Natural |
| displacement | 16223 cc / 990 in³ |
| bore | 184.15 mm / 7.25 in |
| stroke | 152.40 mm / 6 in |
| power | 67.1 kw / 90 bhp @ 1000 rpm |
| specific output | 5.55 bhp per litre |
| bhp/weight | 89.91 bhp per tonne |
| driven wheels | RWD |
| front brakes | None |
| rear brakes | Mechanical Friction |
| curb weight | 1001 kg / 2204 lbs |
| transmission | 3-Speed Manual |
| top speed | ~160.90 kph / 100 mph |