1910 Brooke Swancar 25/30
One of the more eccentric cars produced in the 1910s was this Brook Swancar made in India. Complete with golden Lotus plants, glowing eyes and a moving beak that shot steam, the Swancar was unlike anything else on the road.
The Swancar was first envisioned by Scotsman Robert Nicholl Matthewson during his stay in India. It was one of the first cars made in India that was later purchased by Maharaja of Nabha who built a miniature Cygnet as a companion.
Other unique features including a playable horn with four different tones, brushes on the tires to clean elephant poo and even a rear valve to shoot faux-excrement .
When the Swancar first hit the road, the public's response was overwhelming. No surprise, the car was banned due to the distracting nature of the design.
Construction of the body was carved wood over the Brooke chassis. Since the wood was thick, the car weighs in a a hefty 6615 lbs (3000 kg)
The Swancar is currently retained by the Louwman Museum in the Netherlands who purchased it at a Bonhams auction in 1990. It required a complete restoration including new upholstery from India. Since restoration it has been shown at the Pebble Beach Concours d'Elegance twice: in 1986 and 2012.
See full 1910 Brooke Swancar 25/30 Gallery here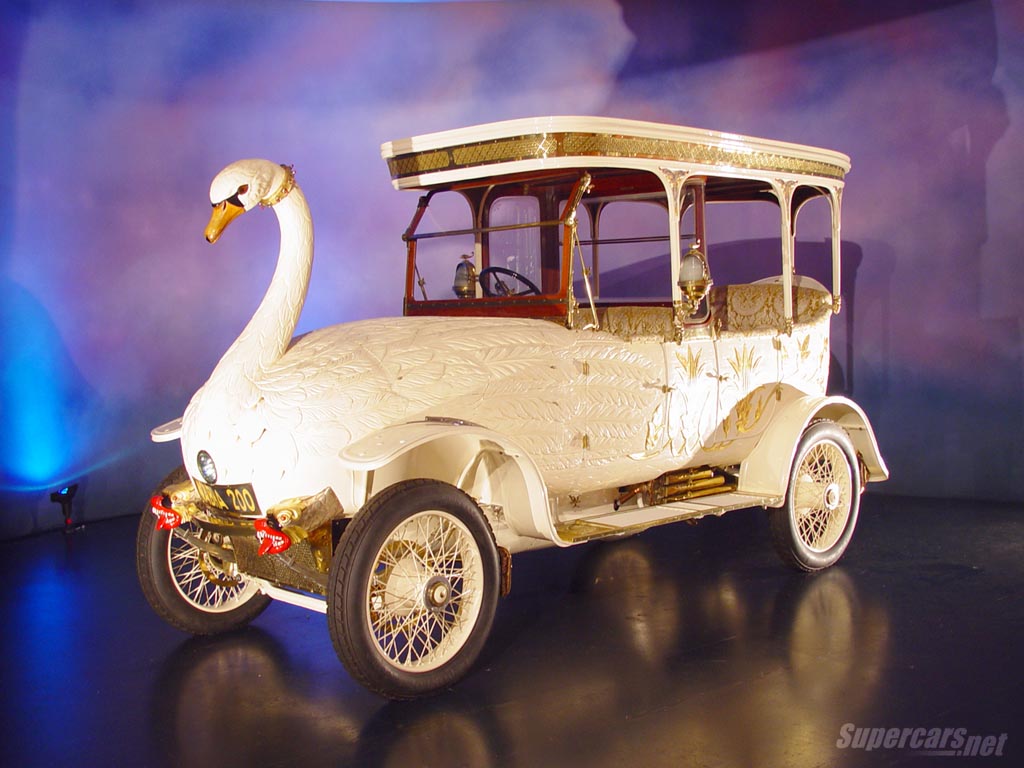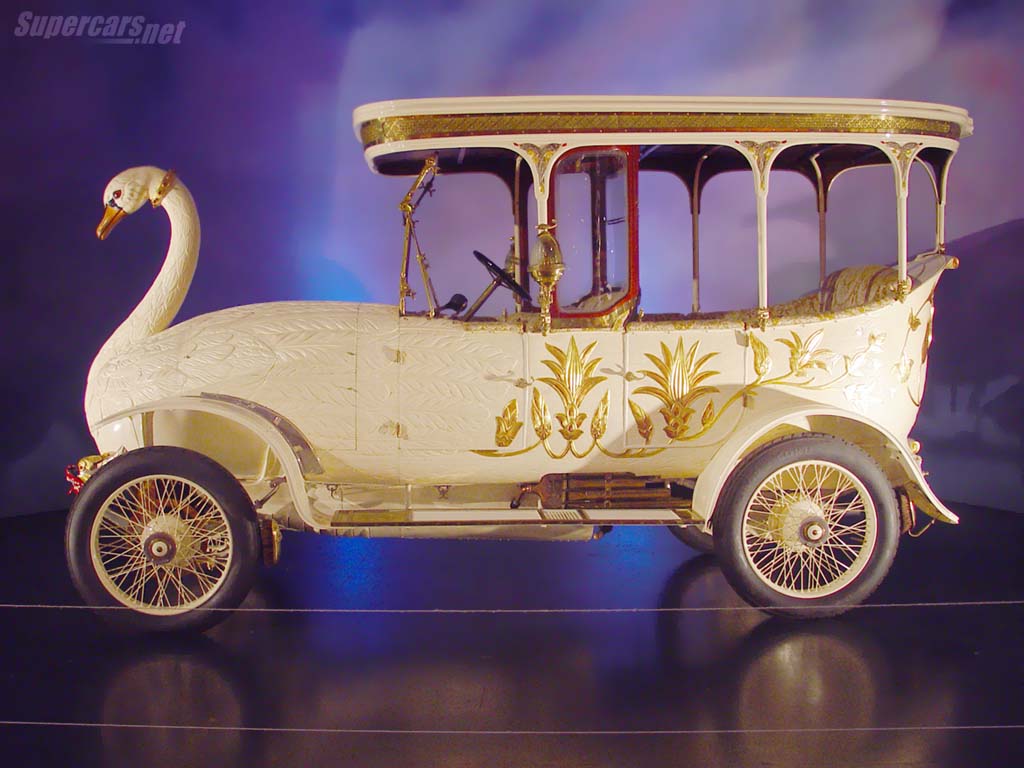 In Detail
| | |
| --- | --- |
| | |
| type | Concept / Prototype Car |
| built at | India |
| engine | Inline-6 |
| power | 22.4 kw / 30 bhp |
| bhp/weight | 10.0 bhp per tonne |
| curb weight | 3000 kg / 6615 lbs |
| top speed | ~60 kph / 37.3 mph |