1924→1926 Pierce-Arrow Series 80
In 1924, a less expensive alternative to the Series 33 was offered known as the Series 80. These used a smaller, less complicated engine.
Due to their much more economical price, the Series 80 far outsold the flagship 33. Prices ranged from $2895 to $4045 USD.1
Sources & Further Reading
1. The Pierce-Arrow Society. The Roaring Twenties.
In Detail
| | |
| --- | --- |
| type | Series Production Car |
| production years | 1924 – 1926 |
| price $ | $ 6,500 |
| succeccesor | 1928 Pierce-Arrow Series 81 |
| engine | Inline-6 |
| position | Front, Longitudinal |
| aspiration | Natural |
| block material | Cast Iron in Pairs |
| valvetrain | SOHC, 4 Valves per Cyl |
| displacement | 4729 cc / 288.6 in³ |
| top speed | ~120.67 kph / 75 mph |
Auction Sales History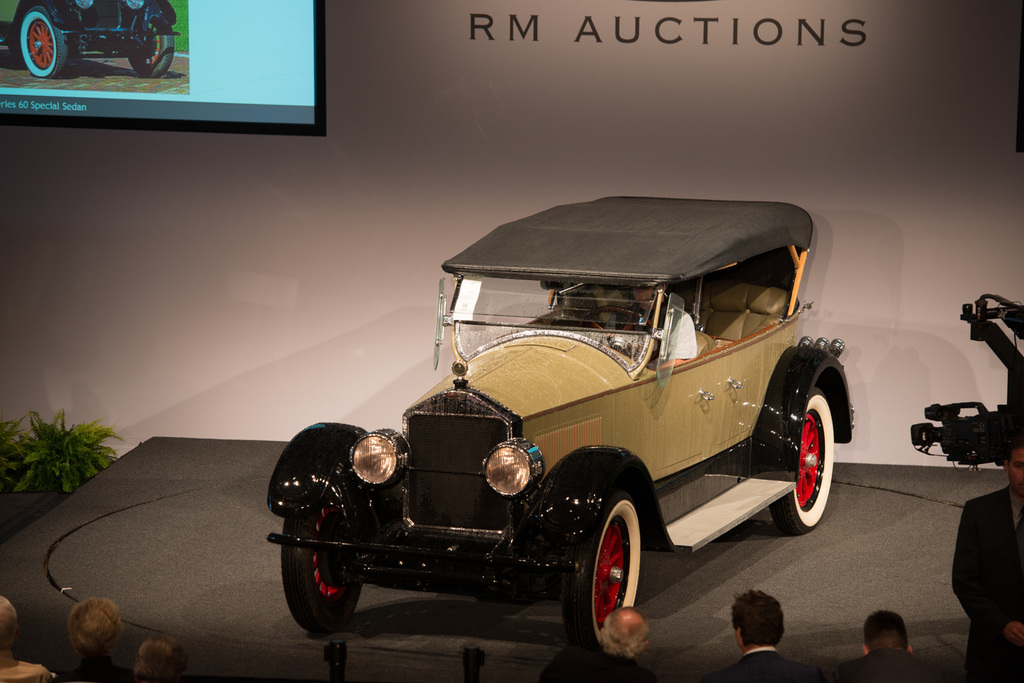 1927 Pierce-Arrow Model 80 Four-Passenger Touring 8022178 – The Four-Passenger Touring offered here is equipped with freestanding headlamps, the so-called "New York" headlamps necessitated on cars ordered in Pierce-Arrow's home state, where, for many years, the company's famed "fender lights" were illegal. Freestanding lights were also regularly ordered by the company's more conservative customers; however, they are an extremely rare sight today. Other features of this car include painted wooden artillery wheels, a sporty single rear-mounted spare, a second windshield with "wind wings," and a Motometer atop the radiator. Presented in pale green over black, with a green leather interior accented by the beautiful wooden steering wheel and dashboard, this is a most striking and sporty "owner-driver" Pierce. Auction Source: 2013 St. John's Auction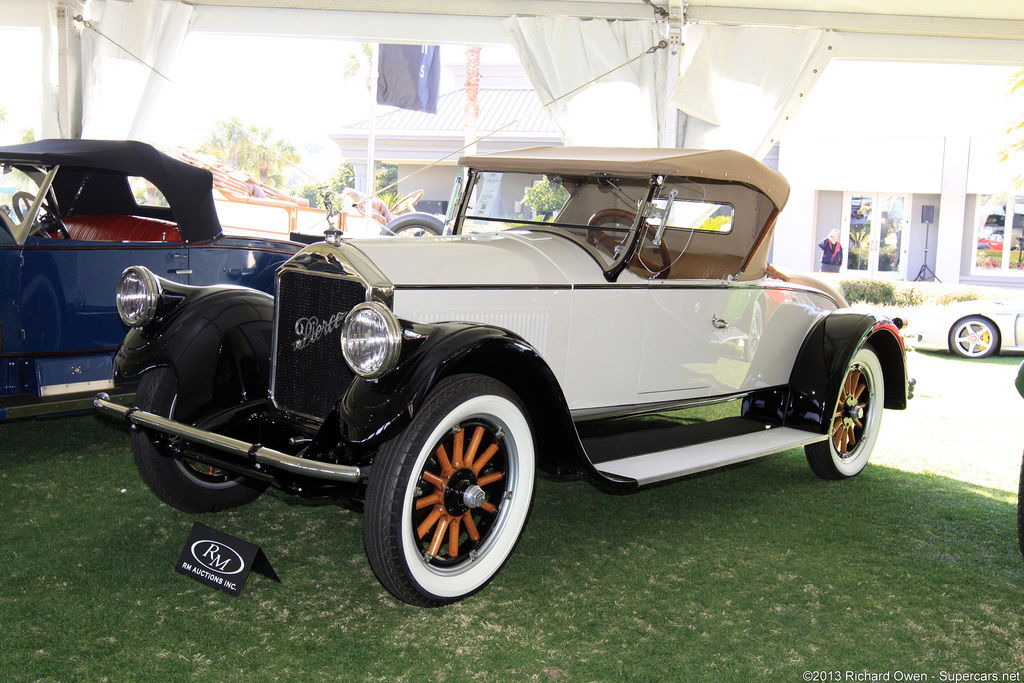 1925 Pierce-Arrow Series 80 Runabout 806558 – sold for $84,700. The Runabout offered here was previously owned by noted enthusiast Irv Steele, of Titusville, Florida, and it was acquired from him by the present owners 13 years ago. The car had undergone a partial restoration and was displayed at the 100th Anniversary of Pierce-Arrow in 2001, and it garnered its Antique Automobile Club of America Junior First a year later. Steve's Executive Cars, of Tavares, Florida, finished a photo-documented restoration in 2003, and the car was then judged at 99 points and earned Senior status that year. It won its AACA Senior First in 2004, and it has graced the manicured lawns of many of the country's noted concours, displayed at the Burn Prevention Foundation, Meadow Brook, Amelia Island, Keeneland, Cranbrook, and the Ocean Reef Club, among others. Auction Source: 2013 Amelia Island by Rm Auctions