1925→1933 Bugatti Type 37
In 1926, Bugatti made a 1.5-liter version of the Type 35 for voiturette racing. Thus, the Type 37 carried on the role of then dated Brecia Type 13. It featured the same identity and engineering with the successful Type 35, but was in much lower performance class with only 60 available bhp. Compared to the Type 35, the 37 was much cheaper to produce and easier to maintain, making it an easier choice for privateers or amateurs.
The Type 37's engine was essentially half the inline-8 unit used at the time. It was a compact cylinder block, with small water passages, aluminum turned panels and a SOHC, three-valve cylinder heads. This design could rev up to 5000 rpm. Unlike the Grand Prix cars, the Type 37 used plain instead of roller bearings and it had a one-piece crankshaft.
Power output was rated at 60 hp @ 4500 rpm. In 1927, Bugatti released the Type 37A with a Roots-type supercharger that raised power by 20 bhp.
As with the Type 35, the Type 37 shared a low center of gravity, rigid steering and impressive braking. It also had the characteristic reversed quarter-elliptic leaf springs at the rear. Fitted with simple cycle fenders, the Type 37 was entered in all the great road races of the era including Le Mans, the Mille Miglia and the Targa Florio.
Pictures & Gallery
See full 1926 Bugatti Type 37 Gallery here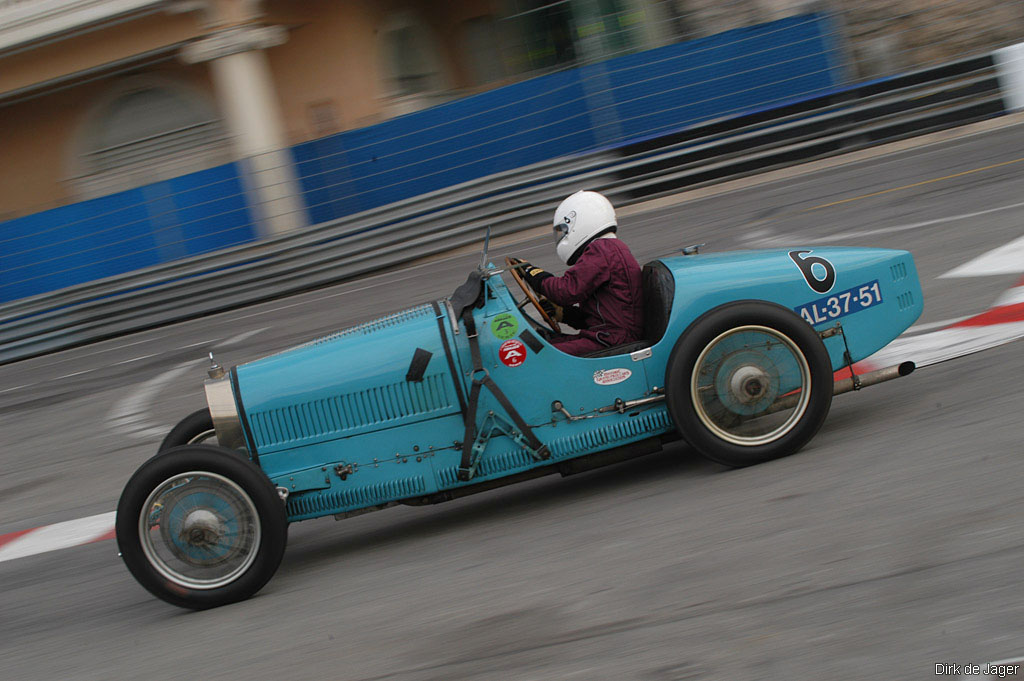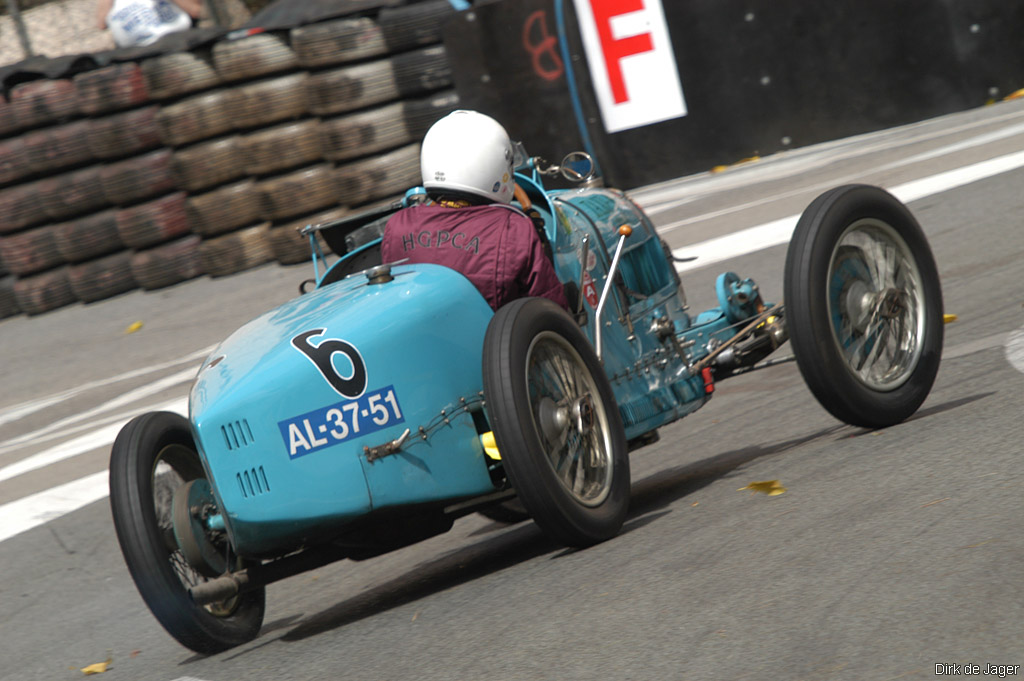 Specs & Performance
| | |
| --- | --- |
| | |
| type | Racing Car |
| production years | 1925 – 1933 |
| engine | Water Cooled, Inline-4 |
| position | Front Longitudinal |
| aspiration | Natural |
| valvetrain | SOHC, 3 Valves per Cyl |
| fuel feed | 1 Zenith, or Solex Carb |
| displacement | 1496 cc / 91.3 in³ |
| bore | 69 mm / 2.72 in |
| stroke | 100 mm / 3.94 in |
| power | 44.7 kw / 60 bhp @ 4500 rpm |
| specific output | 40.11 bhp per litre |
| bhp/weight | 85.71 bhp per tonne |
| redline | 5000 |
| driven wheels | RWD |
| front tires | 27 x 4.40 |
| rear tires | 27 x 4.40 |
| front brakes | Drums |
| rear brakes | Drums |
| steering | Worm & Wheel |
| f suspension | Rigid Axle w/ Semi-Elliptic Leaf Springs, Friction Dampers |
| r suspension | Live Axle w/In-Swept, Reversed Quarter-Elliptic Leaf Springs, Friction Dampers |
| curb weight | 700 kg / 1543 lbs |
| wheelbase | 2400 mm / 94.5 in |
| front track | 1200 mm / 47.25 in |
| rear track | 1200 mm / 47.25 in |
| transmission | 4-Speed Manual |
| final drive | 3.86:1 |
| top speed | ~152.9 kph / 95.0 mph |
Auction Sales History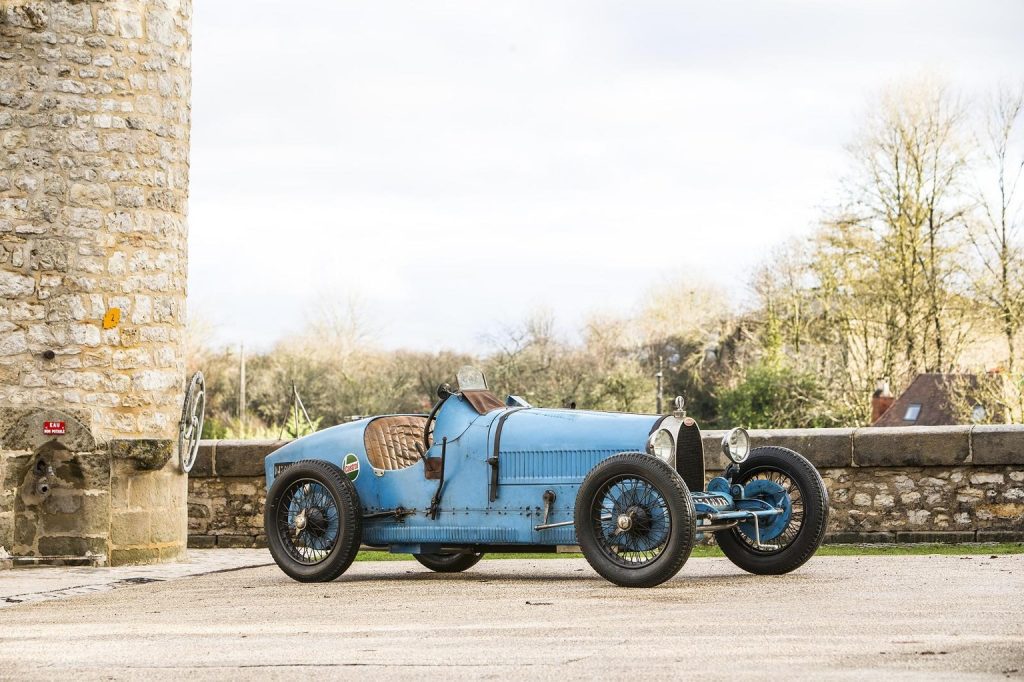 1926 Bugatti Type 37 Grand Prix 37136 – sold for €258,750 Probably participated in the Algerian and Tunisian Grands Prix in the late 1920s and 1930s, and the Oran Grand Prix where it is likely that it was damaged while participating. Specialist Ivan Dutton recreation engine fitted in 2014. New gear set, main-shaft and lay-shaft supplied by Crosthwaite & Gardiner. 12-volt electrics, a new oil pressure gauge, a rebuilt tachometer, an electric fuel pump and an electric cooling fan. (The original vacuum-pump fuel system is still fitted but is non-operational). Auction Source: 2015 Les Grandes Marques du Monde au Grand Palais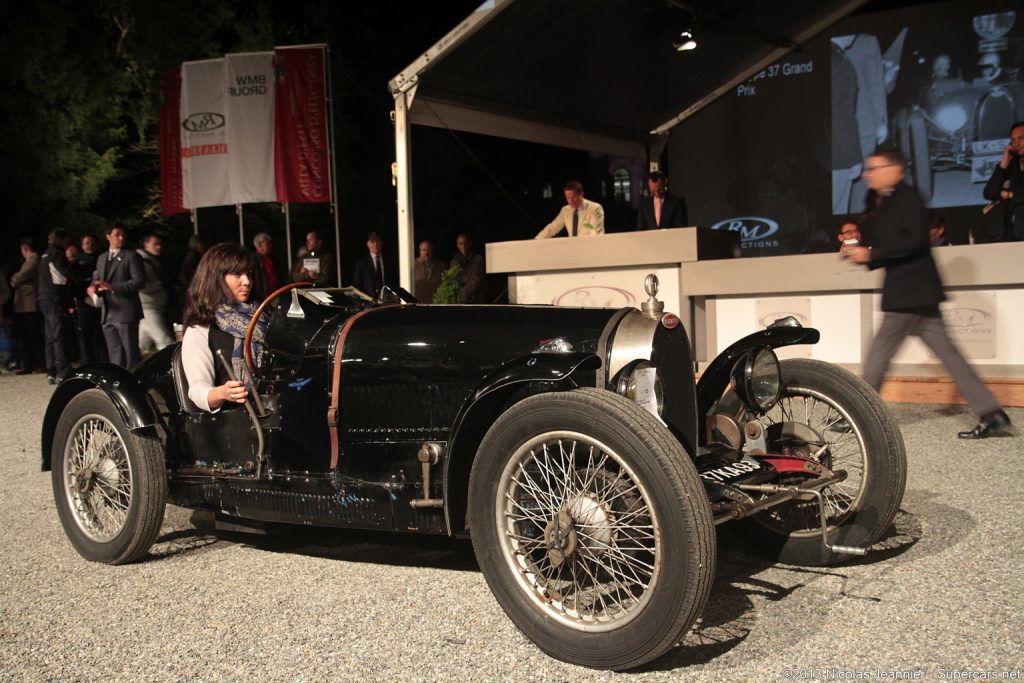 1927 Bugatti Type 37 Grand Prix 37254 – did not sell for €730,000 Highly original, well-known Grand Prix Bugatti. Known ownership throughout, with nearly 30 years in the hands of the current owner. Eligible for the world's leading events. Inspected and documented by Pierre Yves Laugier. Auction Source: 2013 Villa d'Erba Auction by RM