1927→1932 Voisin C14
The Voisin C14 chassis was produced from late 1927 into 1932 with a total of 1,795 were manufactured, making the C14 one of Voisin's most prolific models. Many received custom bodies inspired by the Art Deco movement, especially those design by the Andre Lefèbvre for Voisin like the Chartre Demi-Berline.
The C14 utilized a 2.4-litre 6-cylinder engine featuring the patented Knight-type sleeve valve design, which helped the engine operate in relative silence. First patented by pioneer Charles Knight in 1908, sleeve valves replaced standard poppet valves with moving sleeves that surrounded the piston to uncover intake and exhaust ports. This complex system worked without return springs, and enabled very high engine speeds with less stress than a conventional pushrod design. Voisin decided that the resulting quieter ride would offset the slight haze left by the exhaust as oil slipped between the sleeves.
The C14 utilized the famed Voisin-developed transfer box system in conjunction with a conventional transmission to effectively provide a low and high-speed range for each forward gear. It was controlled by Cotal electric relays operated via switches on the steering column. Additional technical features included power assisted braking and Voisin worm-gear steering.
1927 Voisin C14 Gallery
Chassis & Sales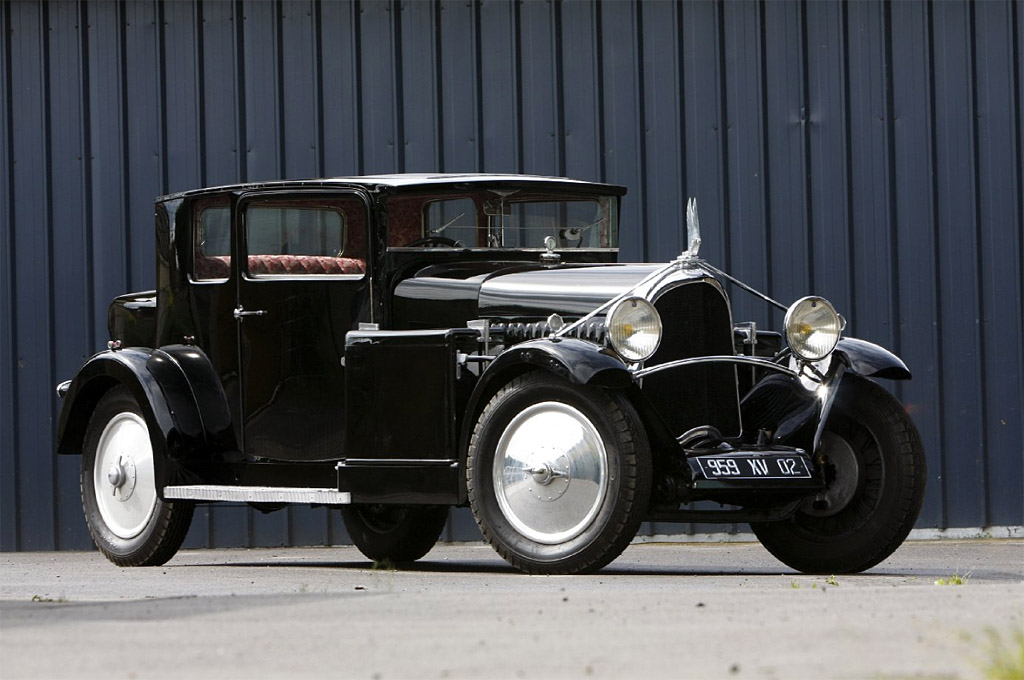 1931 Voisin C14 Chartre. Factory bodywork design by Andre Lefèbvre. One of two known to exist. This car was discovered in 1967. The new owner restored the interior which meant recreating the Paul Poiret fabric on a Jacquard loom. Shown at a special Voisin exhibit at the 2006 Pebble Beach Concours. Offered at Bonhams 2008 Quail Motorcar Auction and subsequently at their 2010 Retromobile Auction.
Auction Sales History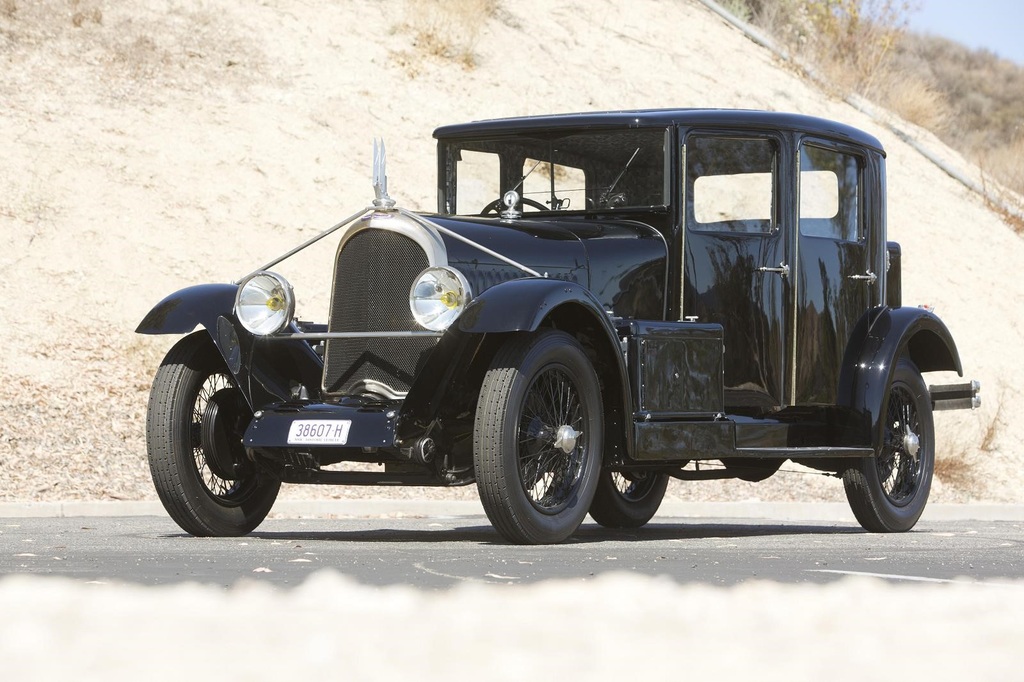 1930 Avions Voisin C14 Berline 27966 – sold for $198,000 Discovered in France in the 1990s. Comprehensive restoration by Ken Haywood in New South Wales, Australia, was completed in 2007. Refurbished pneumatic overdrive relay, Dewandre vacuum brake assist and Dynastart unit. Geometric upholstery conceived by Paul Poiret. Auction Source: 2015 Quail Lodge Auction by Bonhams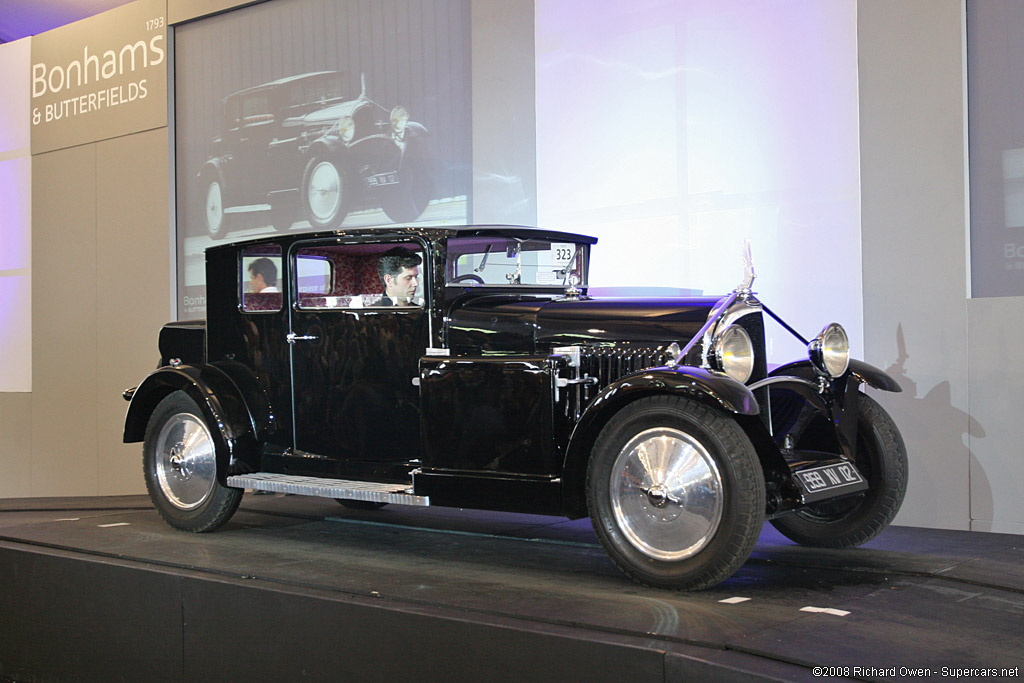 1931 Avions Voisin C14 Chartre 28674 – sold for $667,000
This car is one of two C14 Chartre models known to exist, the second being kept in a Swiss foundation. (In addition, one 12-cylinder example survives.) This car received a Best In Class award for amateur restorations when shown in a special Voisin exhibit at Pebble Beach in 2006.
It could be many years, if ever, before an opportunity to obtain an example of the fabulous Voisin Chartre presents itself again. The vehicle is offered on a French title.
Source: 2008 Monterey Preview
In Detail
| | |
| --- | --- |
| | |
| type | Series Production Car |
| production years | 1927 – 1932 |
| built at | France |
| production | 1795 |
| engine | Inline-6 |
| position | Front, Longitudinal |
| aspiration | natural |
| valvetrain | Knight Sleeve Valves |
| fuel feed | Zenith 36 DHK Carburettor |
| displacement | 2326 cc / 141.94 in³ |
| bore | 97 mm / 3.8 in |
| stroke | 110 mm / 4.3 in |
| power | 49.2 kw / 66 bhp @ 4400 rpm |
| specific output | 28.37 bhp per litre |
| body / frame | Aluminum on Box-Steel Chassis |
| driven wheels | RWD |
| front brakes | Drums |
| rear brakes | Drums |
| f suspension | Rigid Axle w/Semi-Elliptic Leaf Springs |
| r suspension | Live Axle w/Semi-Elliptic Leaf Springs |
| wheelbase | 3220 mm / 126.8 in |
| front track | 1400 mm / 55.1 in |
| rear track | 1350 mm / 53.1 in |
| transmission | 3-Speed Manual |
| top speed | ~114.24 kph / 71 mph |