1927 Bugatti Type 35B
The Type 35B marked the introduction of a blower to the Type 35 line. The 35B model was released alongside the Type 39 which was made to correspond with updated Grand Prix regulations.
In 1926 a new rule was imposed limiting engine capacity to 1.5 liters. Bugatti then reduced the bore of the existing Type 35 engine from 60mm to 52mm. To compensate for the displacement, a light Roots type supercharger was added to the engine.This car started an era of blown Bugattis that would last up to the Type 57.
To still perform well in formule libre events such as the Targa Florio, the type 35B was released alongside the Type 39. What made the type 35B distinct was its lager displacement and larger supercharger. The engine was increased to 2.3 liters, having a bore and stroke of 65mm x 100mm.
The layout of the chassis remained generally unchanged from the 1925 Type 35. Brake drum and tyre sizes were increased but it was the blown engine which distinguished the Type 35B from the 35. It is interesting to note that the radiator was more front mounted than previous 35s to make room for the supercharger.
The highlight of the type 35Bs success was had at the 1926 Targa Florio in which the car place first.
Pictures & Gallery
See full 1927 Bugatti Type 35B G allery here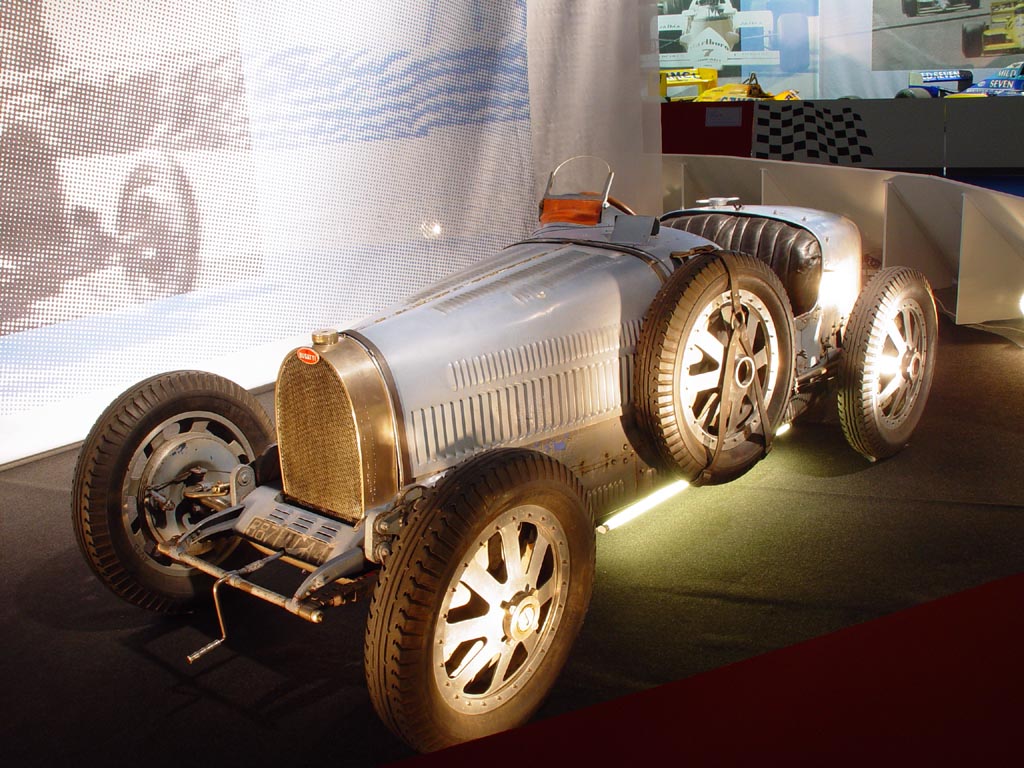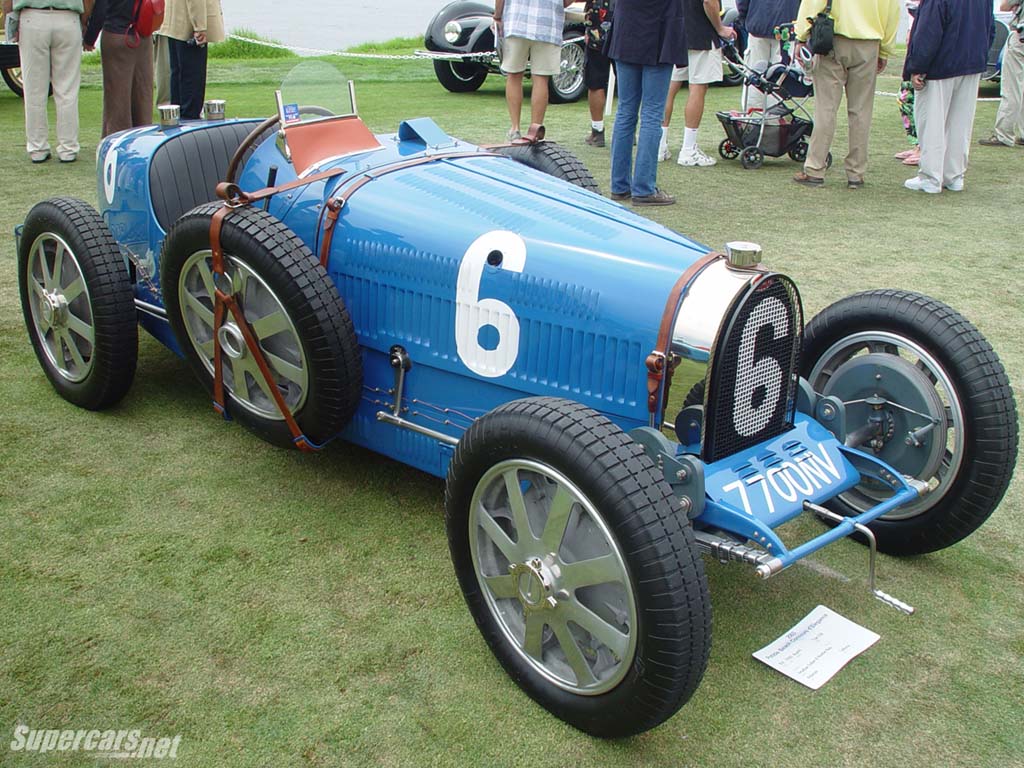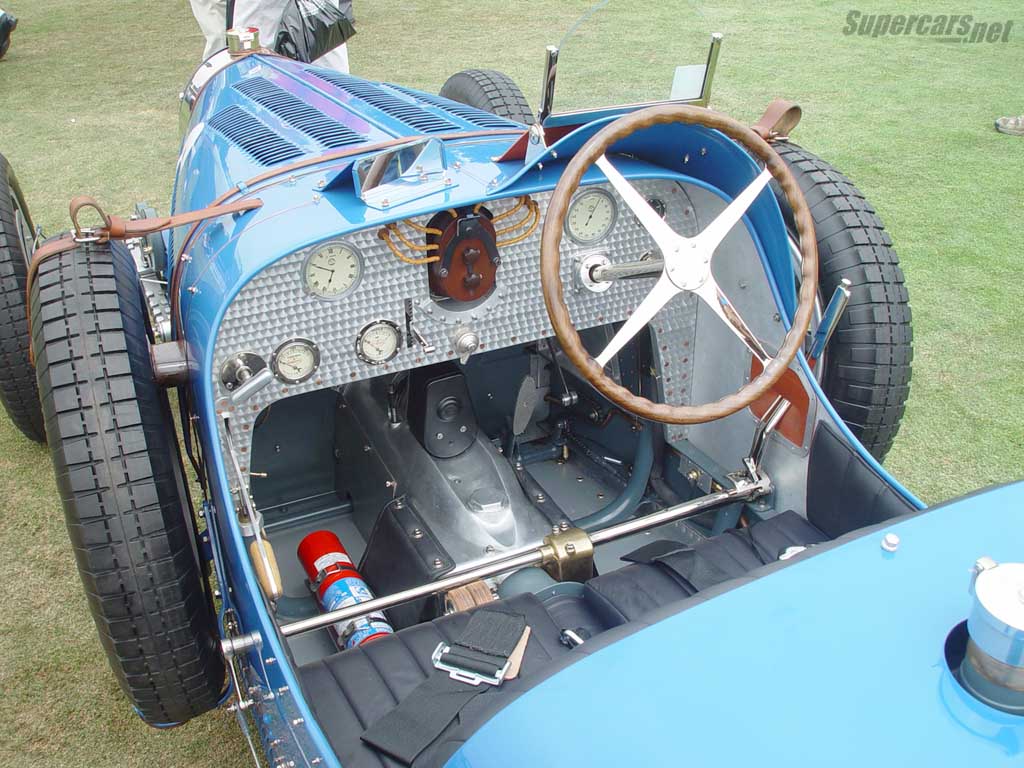 Specs & Performance
| | |
| --- | --- |
| | |
| engine | Water-Cooled Inline-8 |
| position | Front Longitudinal |
| aspiration | Roots Type Supercharger |
| valvetrain | SOHC, 3 Valves per Cyl |
| fuel feed | Vertical Solex Carb |
| displacement | 2261 cc / 138.0 in³ |
| bore | 60 mm / 2.36 in |
| stroke | 100 mm / 3.94 in |
| power | 104.4 kw / 140 bhp @ 5000 rpm |
| specific output | 61.92 bhp per litre |
| bhp/weight | 186.67 bhp per tonne |
| driven wheels | RWD |
| front brakes | Drums |
| f brake size | x 710 mm / x 28.0 in |
| rear brakes | Drums |
| r brake size | x 710 mm / x 28.0 in |
| f suspension | Rigid Axle w/ Semi-Elliptic Leaf Springs, Friction Dampers |
| r suspension | Live Axle w/In-Swept, Reversed Quarter-Elliptic Leaf Springs, Friction Dampers |
| curb weight | 750 kg / 1653 lbs |
| wheelbase | 2400 mm / 94.5 in |
| front track | 1140 mm / 44.9 in |
| rear track | 1190 mm / 46.9 in |
| length | 3680 mm / 144.9 in |
| width | 1320 mm / 52.0 in |
| transmission | 4-Speed Manual |
| gear ratios | 2.42:1, 1.85:1, 1.31:1, 1.00:1, :1 |
| final drive | 3.6, 3.86 or 4.15:1 |
| top speed | ~201.2 kph / 125.0 mph |
| 0 – 60 mph | ~7.0 seconds |
Auction Sales History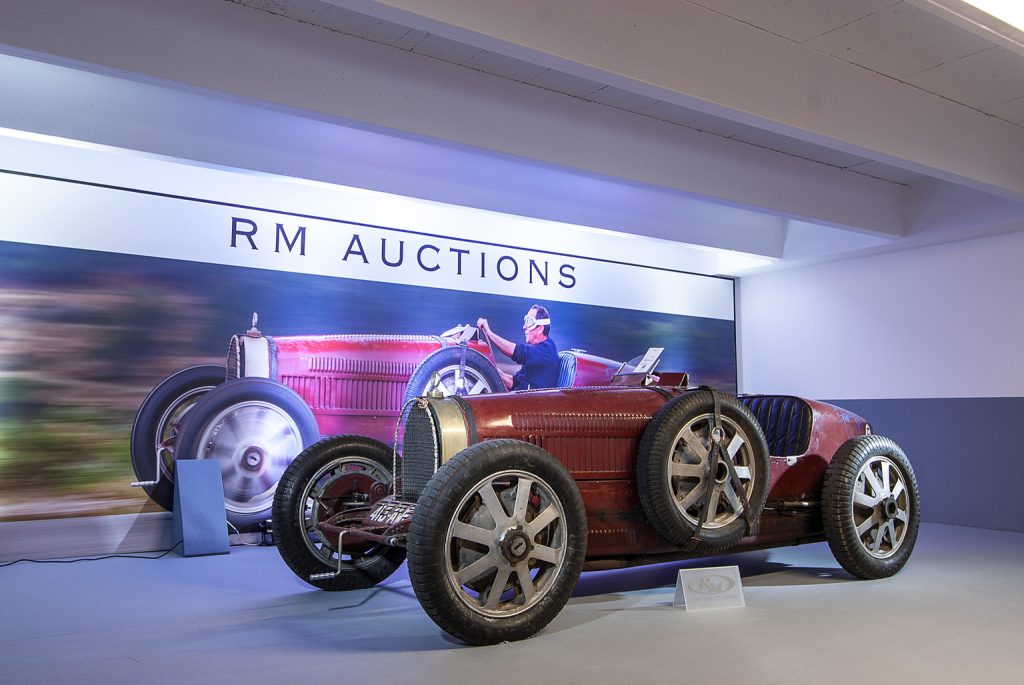 1926 Bugatti Type 35B Grand Prix 4761 – sold for €728,000 Offered from the estate of Jacques Ohana. Single ownership for nearly 50 years. Restored with the assistance of Antoine Raffaelli. Many excellent original components, including the frame, axles, crankcases, and gearbox. A reliable veteran of numerous rallies.
Auction Source: 2014 Monaco by RM Auctions
1930 Bugatti Type 35B Grand Prix 4948 – sold for $638,000 Campaigned in the 1930 Monaco Grand Prix. After leaving Herbster's custody, 4948 eventually made its ways across the Atlantic to America in a disassembled state. Shortly after its arrival, it is believed that its original curved side frame rails were sold to a Bugatti collector on the West Coast, but all of 4948's other original components remained together.
Auction Source: 2014 Arizona by RM Auctions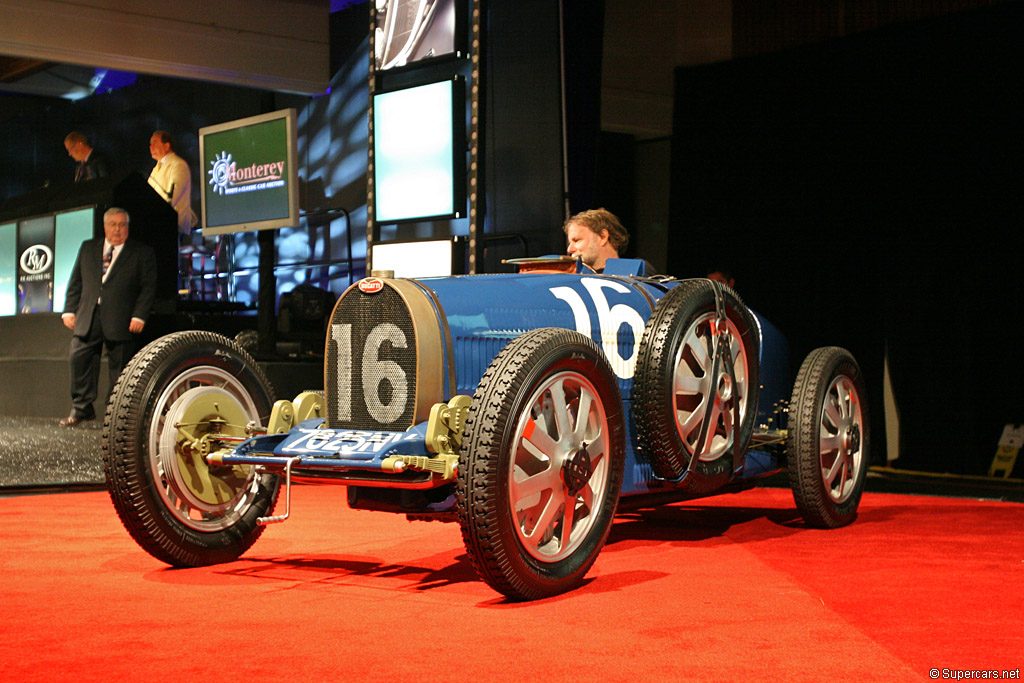 1930 Bugatti Type 35B Grand Prix Race Car 4948 – sold for $605,000 The Bugatti Type 35B Grand Prix race car chassis number 4948 and engine number 200T competed in the 1930 Monaco Grand Prix. It was driven by Guy Bouriat and finished third overall in a Bugatti dominated race. Following the race event it was sold by the factory to Joachim von Morgan of Germany. From there, 4948 was shipped directly to von Morgan in Germany who continued to race this 35B throughout the 1930 and 1931 racing season.
Auction Source: 2007 Monterey Preview