1931 Packard DeLuxe Eight Model 840
In 1931 Packard updated their 8-cylidner model with larger hubcaps, a 3-spoke steering wheel, larger running boards and the 840 got a sweeping fender line from the 734 Speedster.
Integration of the 734 Speedster cylinder head with its larger valves raised power to 120 bhp. Other refinements included a pre-heated mixture, a Stewart-Warner fuel pump. A new Bijur lubrication system was installed that used vacuum pressure.
Bodies available for the DeLuxe Eight Model 840 included the Sedan, Coupe, Convertible Coupe, Phaeton, Sport Phaeton, Roadster, Touring and Club Sedan. Prices ranged from $2990 to $3200.
See full 1931 Packard DeLuxe Eight Model 840 Gallery here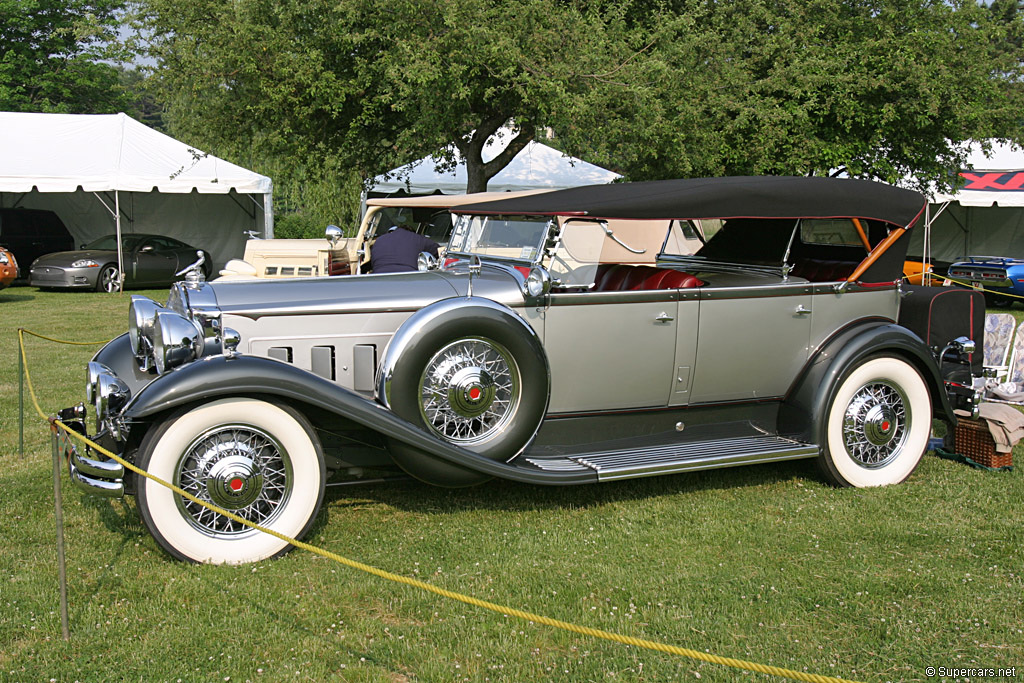 In Detail
| | |
| --- | --- |
| submitted by | Richard Owen |
| type | Series Production Car |
| built at | USA |
| engine | Inline-8 w/L Head |
| position | Front, Longitudinal |
| displacement | 6300 cc / 384.4 in³ |
| bore | 88.9 mm / 3.5 in |
| stroke | 127.0 mm / 5 in |
| compression | 6.0:1 |
| power | 89.5 kw / 120 bhp |
| specific output | 19.05 bhp per litre |
| body / frame | Steel Body w/Wooden Frame over Steel Ladder-Type Chasis |
| driven wheels | RWD |
| front tires | 7.00×19 |
| rear tires | 7.00×19 |
| transmission | 4-Speed Manual |
| top speed | ~160.90 kph / 100 mph |
Auction Sales History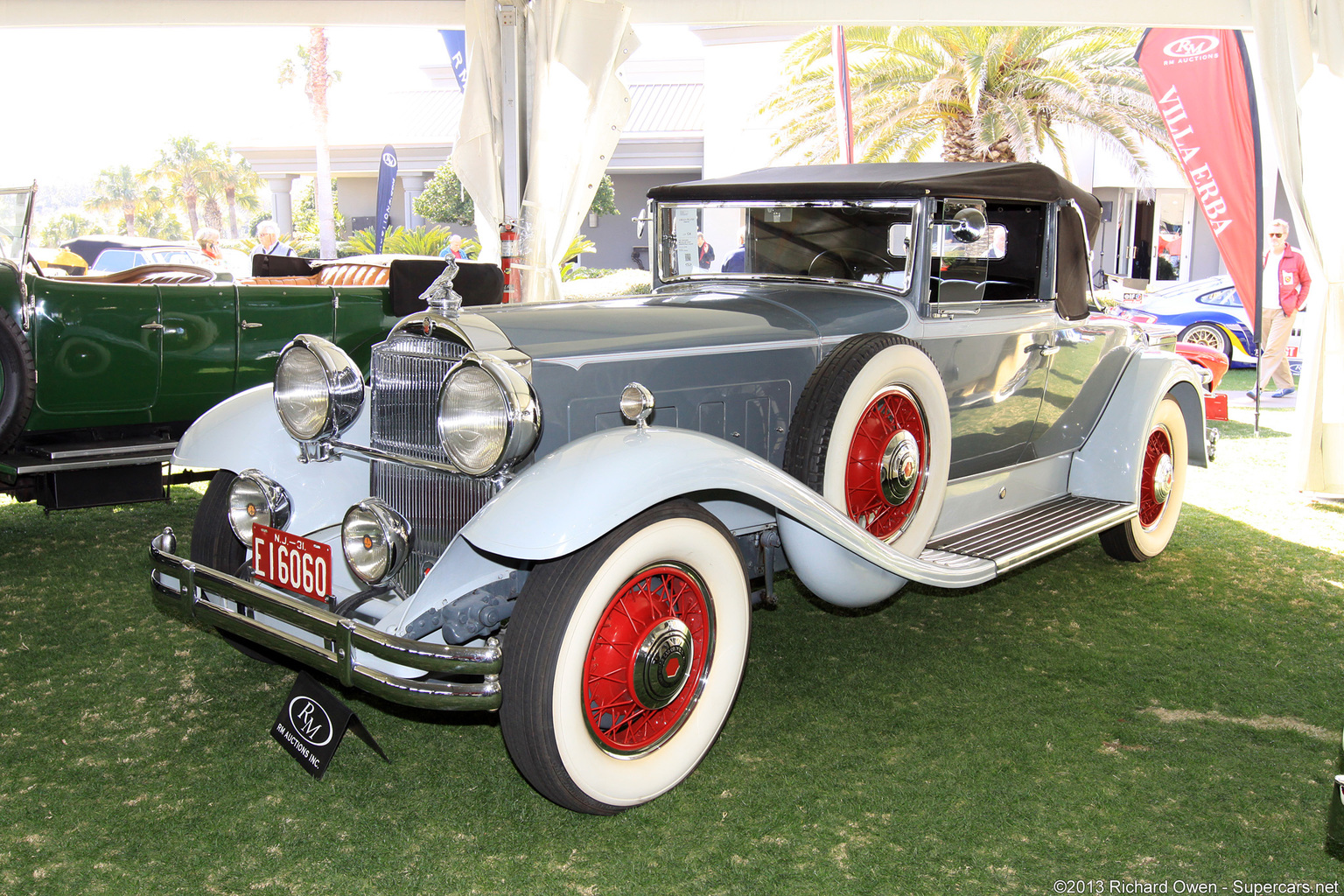 1931 Packard 840 Deluxe Eight Convertible Coupe. This Deluxe Eight Convertible Coupe was delivered new by the renowned Earle C. Anthony distributorship in Los Angeles, and it is believed to have been on the West Coast for most of its life. Early collector Nathan Derus found the car outside a garage in Venice, California, then-owned by Herb Wildman, in the late-1960s. It was restored several years later by Hal Orchard, of Santa Ana, California, and later, in the 1980s, it had its engine rebuilt by respected engineer Eric Rosenau. During the restoration, the rear axle was fitted with 3.54:1 gears to facilitate modern traffic and long-distance touring. Auction Source: 2013 Amelia Island by Rm Auctions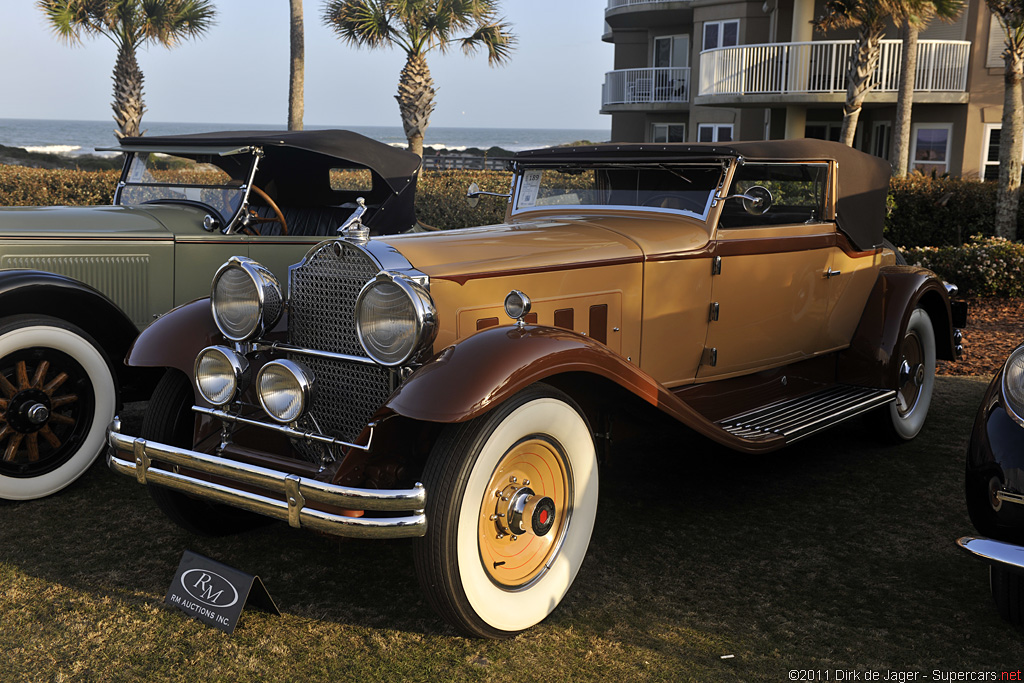 1931 Packard Deluxe Eight Model 840 Convertible Victoria 188233. This Model 840 Waterhouse Convertible Victoria was discovered in Argentina by the late Ed Jurist, proprietor of the Vintage Car Store in Nyack, New York. Jurist bought it in 1965 and repatriated it to the United States, selling it to a Massachusetts collector named Shelley Vincent III, the nephew of iconic Packard engineer Jesse Vincent. After treating it to a full professional restoration, Shelley Vincent enjoyed the car, participating in many New England events and earning a number of awards, among them an AACA National First and the Belcourt Cup at the Newport Motor Car Festival in Rhode Island. It should be noted, however, that the engine number on the car corresponds with a 1929 Custom or Deluxe Eight. Auction Source: Amelia Island 2012 by RM Auctions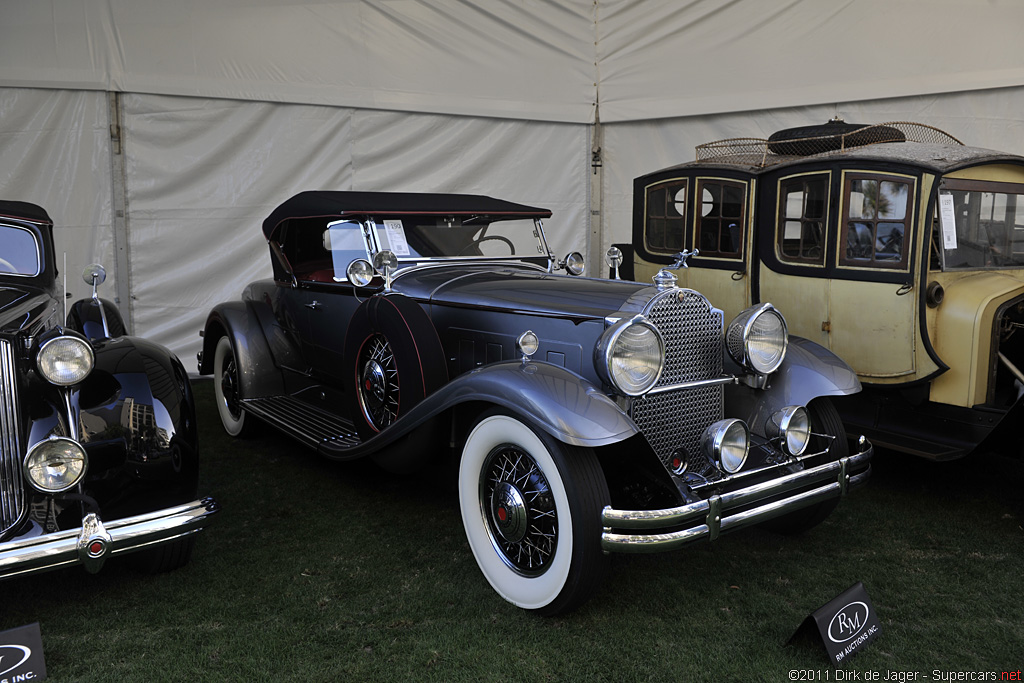 1931 Packard 840 DeLuxe Rumble Seat Roadster 188875. The recipient of a thorough and extensive restoration, it is finished in silver with a black beltline and red pinstripe. The black soft top has red piping, and the interior is well-finished in red leather, with clear gauges and well-finished wood trim. Externally, the panel fit is excellent and the chrome plating of the same caliber. Auction Source: Amelia Island 2012 by RM Auctions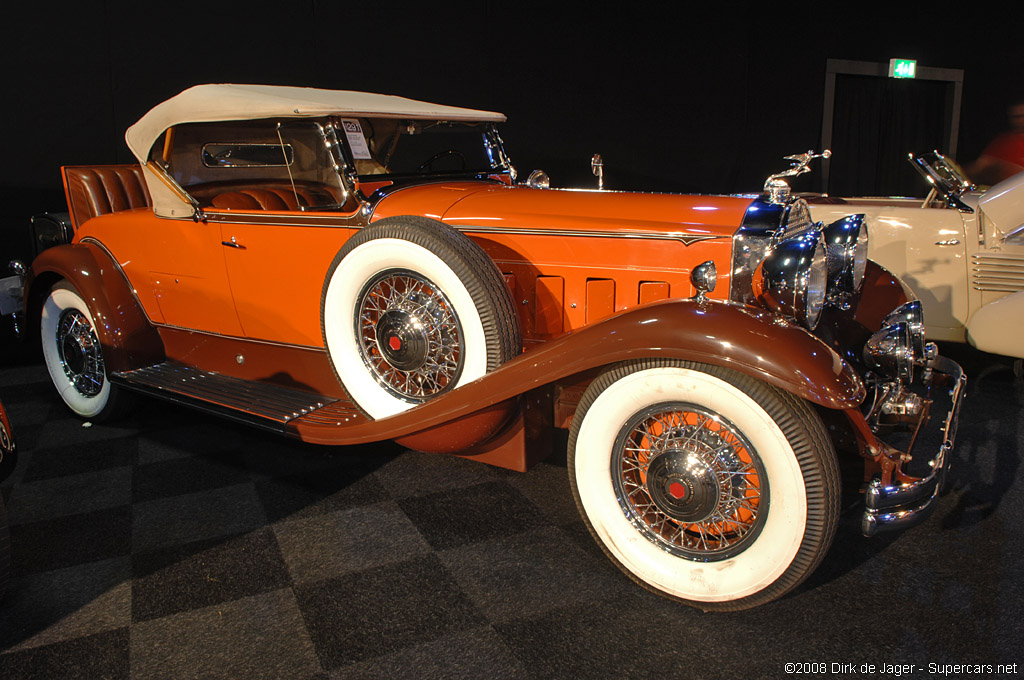 1931 Packard Model 840 Deluxe Eight Roadster. Purchased at auction in Geneva in March 2004, this Packard 840 Roadster was imported into the United Kingdom the following month. Before coming to Europe, it garnered National First honours from the Antique Automobile Club of America in 1979. It reportedly toured the Cotswolds and Southern Counties in the late 1970s before a high-quality restoration.
Since purchase by the current owner in 2005, the car has had a complete engine rebuild, including proper white metalling by Mr. Walker of Warwickshire bearing specialists Speyer and Walker. It was Walker's last engine job before his retirement. It was found to have minimal wear, having not covered a great distance in mileage. Ancillaries like fuel pump and dynamo were done at the same time, and the car now drives magnificently. It has toured around the Pyrenees and to the South of France, and performed flawlessly. Auction Source: 2008 RM Automobiles of London