1932 Bugatti Type 51
At first glance, the Bugatti Type 51 Grand Prix car looks nearly identical to the company's earlier Type 35, a car that dominated European motor racing in the latter half of the 1920s. Under the hood, however, the two cars are distinctly different.
Built strictly for Grand Prix racing, the Type 51 was an evolution of the highly successful Type 35B. A major difference between the two cars is the twin-overhead block which was included on the Type 51. This head was remarkably similar to the Miller 91 design which Ettore had studied and applied to cars such as Type 50. With this cylinder head, Bugatti found an additional 20 horsepower. 187 horsepower (140 kW) was attained when running the same engine on alcohol. A victory in the 1931 French Grand Prix was a rare case of success for the line.
The obvious external differences of a Type 51 are: the supercharger blow-off outlet is lower the bonnet in the louvered section; one piece cast wheels instead of bolted on rims; twin fuel caps behind the driver and finally the magneto being off-set to the left on the dash. However many Type 35 cars have been fitted with later wheels, so that is not a reliable signal.
Pictures & Gallery
See full 1932 Bugatti Type 51 Gallery here
Auction & Sales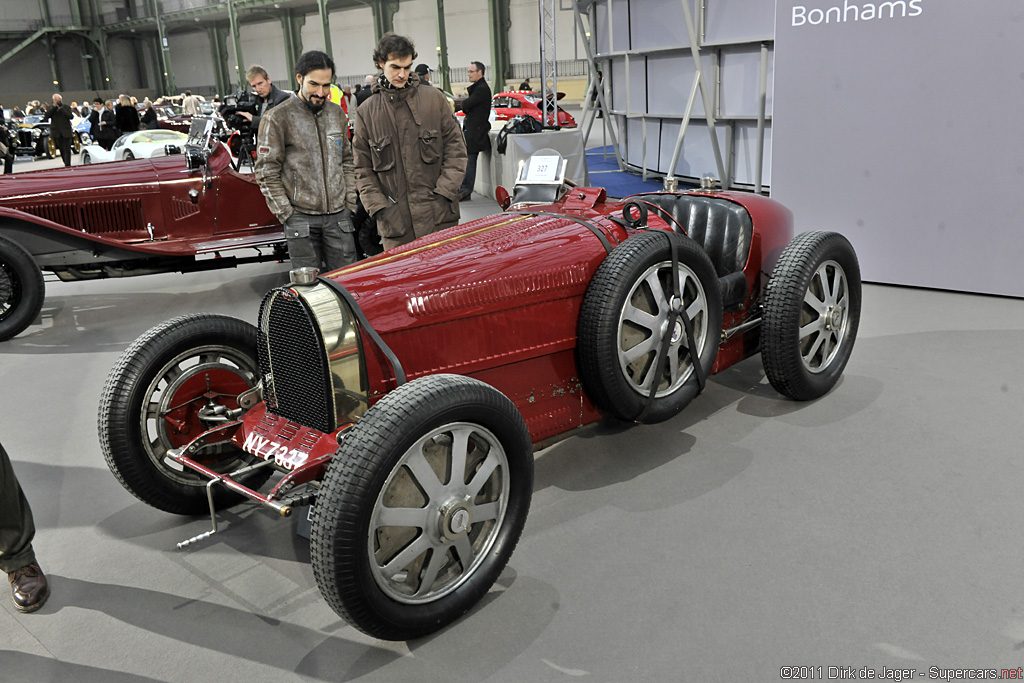 1933 Bugatti Grand Prix Type 51 51153/738 – sold for €943,000
So here we offer "Lord Raglan's Bugatti Type 51" as brought back to life for him post-1979 and as campaigned so energetically and with such consistent and universal success throughout the many competition seasons since. While a different car appears in the American Bugatti Register under the identity '51153', Lord Raglan's car has been recognised as representing '51153' within the British Bugatti Register for the past quarter-century, embodying as it does at least three of five defining components – the basis of the engine, the gearbox and the back axle from the original car…and all installed in a genuine period chassis frame. Auction Source: 2011 Automobiles d'exception au Grand Palais by Bonhams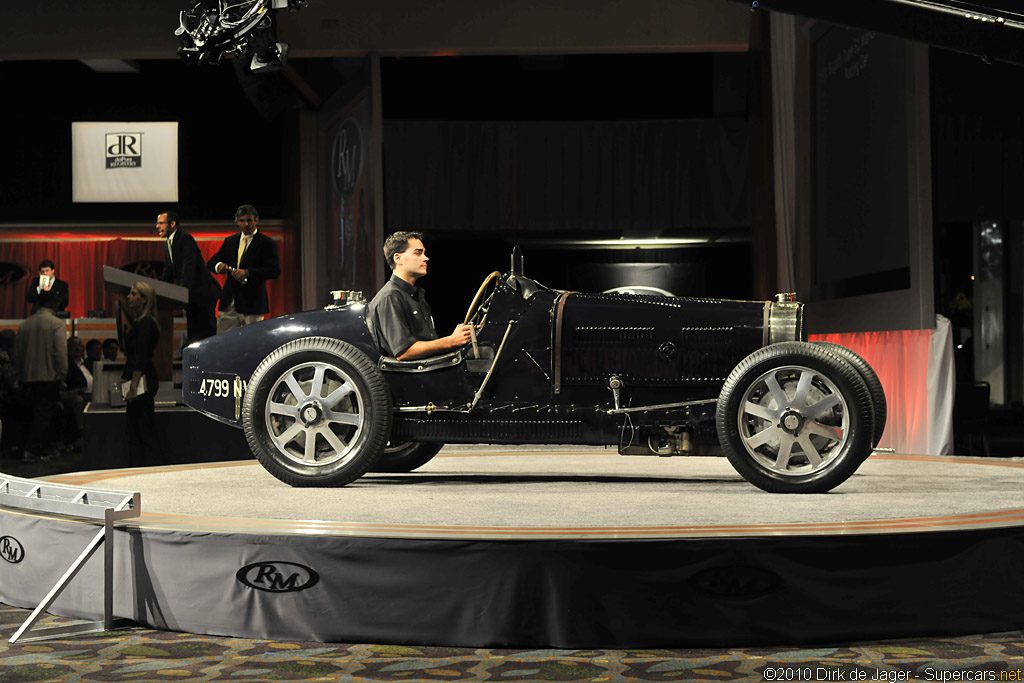 1931 Bugatti Type 51 Works Grand Prix Racing Car 51132 – did not sell for $2,750,000
Bugatti Type 51 works racing car from new. Grand Prix winner, owned by Jean-Pierre Wimille, contested 17 European Grands Prix. he only Type 51 to race in the U.S. in the 1930s, Vanderbilt Cup racer in 1936, ARCA USA Grand Prix entry in 1935 and 1940. Original bodywork, engine, gearbox and back axle.
Since 2006, #51132 has been examined by Bugatti experts Pierre Yves Laugier, Malcolm Gentry, Geoffrey St. John, Julius Kruta and of course David Sewell. There is no doubt in their minds that this is one of the finest surviving examples of a Type 51 Grand Prix Bugatti. Their opinion is emphatically supported by extensive documented research, which is available for viewing.
Bugatti historian David Sewell comments that chassis 51132 is "a remarkably complete and original car and there is no doubt to its authenticity."
Given the rigors of competition and the stress and wear it creates in racing cars, it is rare to find a car that has remained unscathed. To find a car of this caliber, with this provenance and in this condition is extraordinary – even carrying its original factory Grand Prix coachwork.