1932 Bugatti Type 53
Ettore Bugatti was a creative genius. His high understanding of mechanics, combined with his disregard for formulas, helped him create some of the most unusual patents. The Type 53 is a good example of Bugattis radical design.
When the Type 53 was introduced, it contrasted greatly with the competition it competed against. Its four wheel drive system with independently sprung front wheels distinctly defined the Type 53. Prior to 1932, the other four wheel drive race car was built by Spyker in 1903. Indeed, a four wheel drive race car was quite rare until Audi pioneered the Quattro and dominated world rally in 1980.
Like most four wheel drive cars, the Type 53 used three differentials to distribute its power. The rear differential was virtually the same as all the axles used during the period. Power was split to the front/rear wheels with a differential housed in the transmission , connected to three robust shafts on the left side of the car. Everything in front of the rather bulky transmission was entirely new.
Power was transmitted to the front wheels via a driveshaft which passed by the left side of the engine, running through a steady bearing on the engine mount. The asymmetrically mounted, front differential divided into two unequal shafts which were connected to the wheels by means of a ball and socket connection. The wheels were attached to cast aluminum plates that were suspended by upper fiction dampers and twin transversely mounted springs. These leaf springs were robust and had strong mounting points within an aluminum cross member.
Rigidity in the front springs was crucial to avoid horizontal movement and torsion during braking. To cope with these forces, very wide and thick springs with strong mounting points were used. As such, the vertical motion of these springs and backing plates was severely limited, especially considering the lack of constant velocity joints. This was a major criticism of the design.
Having the power run through such an elaborate, power-absorbing drive train, Bugatti used the most powerful engine available, the Type 50 unit. It was a nine bearing, straight-8 with a large displacement of 4.9 liters. This engine was modified into a configuration that was specific to the Type 53. Featuring a roots blower, it was one of the most powerful Bugattis from the 1930s. Developments learned with the Type 53 engine were passed onto the Type 55.
The Type 53 was a prototype designed over a period of two years. A total of three cars were made, never intended for public consumption. Even though the Type 53 raced quite successfully at hill climbs such as La Turbie, the cost of manufacture and maintenance kept this car in the prototype phase.
Pictures
See full 1932 Bugatti Type 53 Gallery here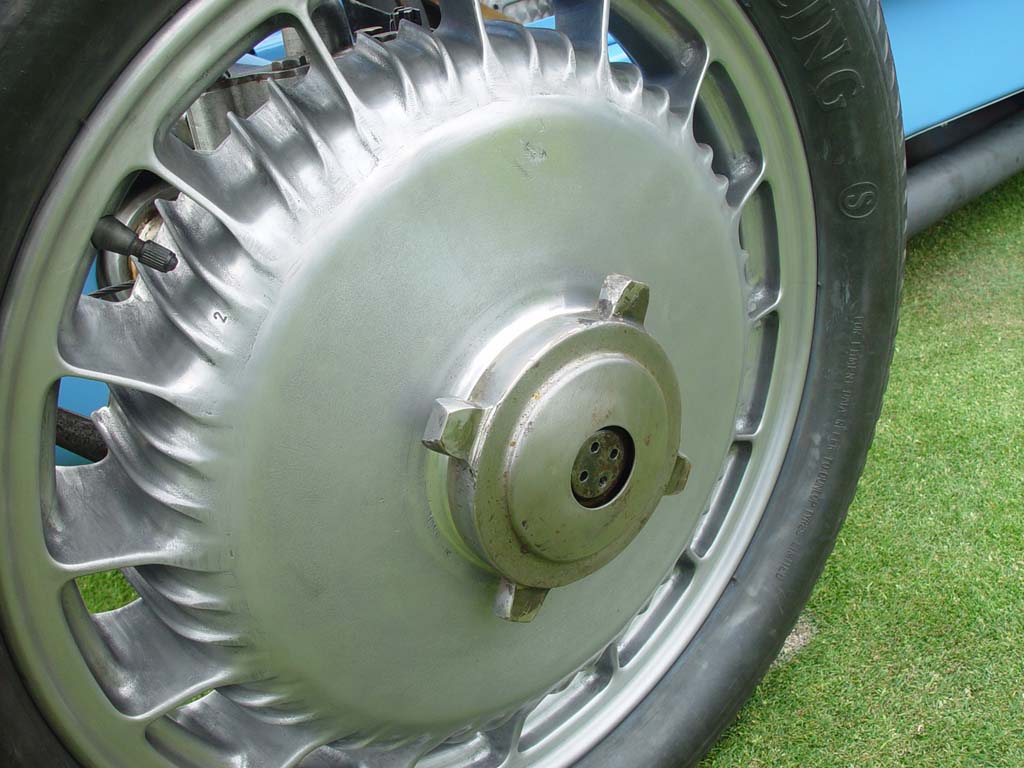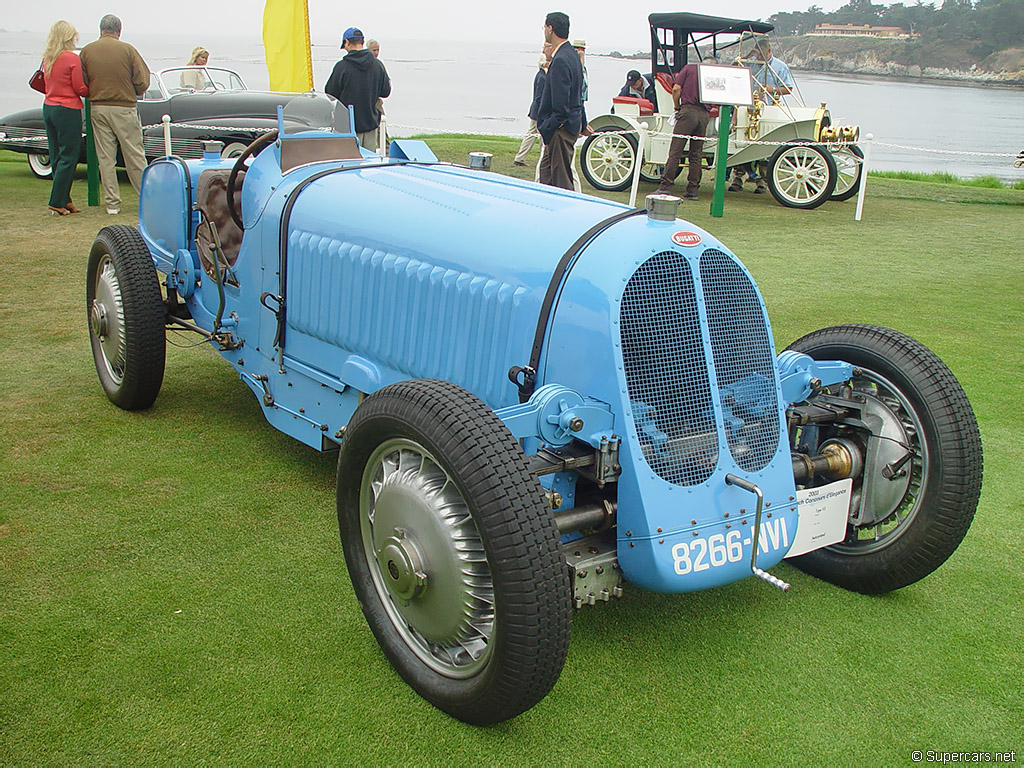 Specs & Performance
| | |
| --- | --- |
| | |
| engine | Straight-8 w/Nine Main Bearings, Roots Supercharger, Dry Sump Lubrication |
| position | Front Longitudinal |
| aspiration | Roots-Type Supercharger |
| valvetrain | DOHC w/2 Valves per Cyl |
| displacement | 4972 cc / 303.4 in³ |
| bore | 86 mm / 3.39 in |
| stroke | 107 mm / 4.21 in |
| power | 223.7 kw / 300 bhp |
| specific output | 60.34 bhp per litre |
| redline | 4500 |
| driven wheels | 4WD |
| front tires | 28 x 5 |
| rear tires | 28 x 5 |
| f brake size | mm / in |
| r brake size | mm / in |
| f suspension | Aluminum Plates Suspended by Transverse Leaf Springs & Transverse Friction Dampers |
| r suspension | Solid Axle w/Reverse Quater Ellipric Springs |
| wheelbase | 2600 mm / 102.4 in |
| front track | 1250 mm / 49.2 in |
| rear track | 1250 mm / 49.2 in |
| transmission | 4-Speed Manual |
| gear ratios | :1 |