1934 Bugatti Type 49
Auction Sales History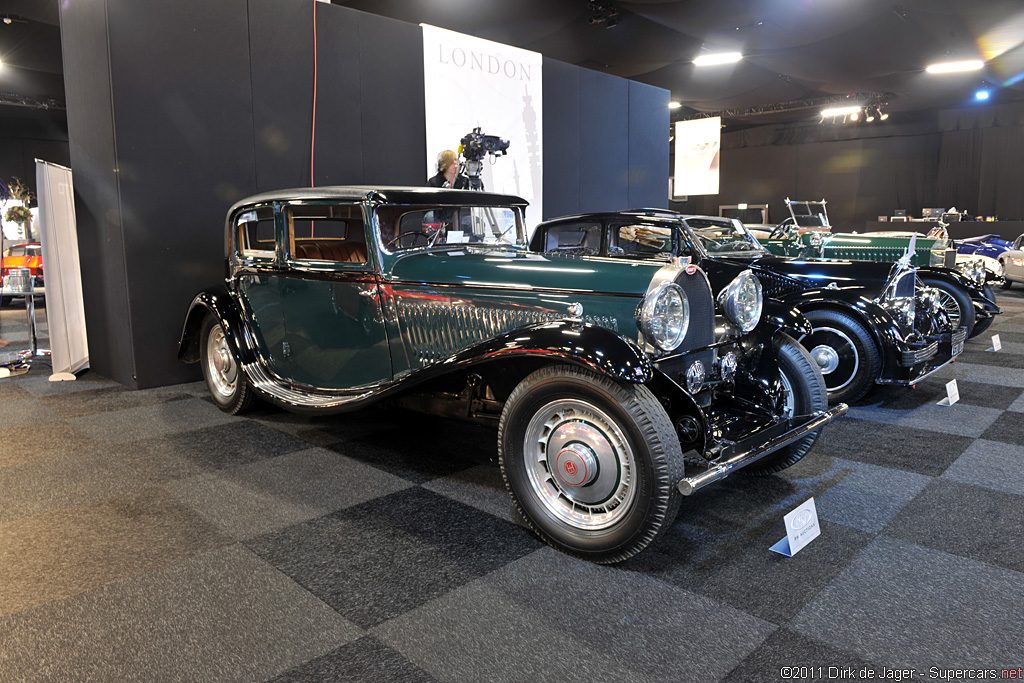 1931 Bugatti Type 49 Vanvooren Saloon 49294 – sold for €126,672 Research by marque historians indicate this car was delivered as a rolling chassis to Parisian coachbuilders Vanvooren in April 1931, and on 12 May it was fitted with Vanvooren's handsome four-door saloon coachwork, design number 9487. The engine's "L" prefix indicates a slightly longer wheelbase, and when the car was completed on 25 June, Bugatti was invoiced 19,000FF for the work, a remarkable sum of money in the early 1930s.
Celli commenced a spectacular restoration. The car was refinished in burgundy with cream side panels, the alloy wheels are lined in red, and the spare wheel is carried on the driver's side front fender. The upholstery is in green corduroy, a separate black leather trunk is fitted to the rear, and 49294 has directional indicators. The car's condition is described as pristine, and this extends to the engine compartment as well.
Auction Source: 2011 London Auction by RM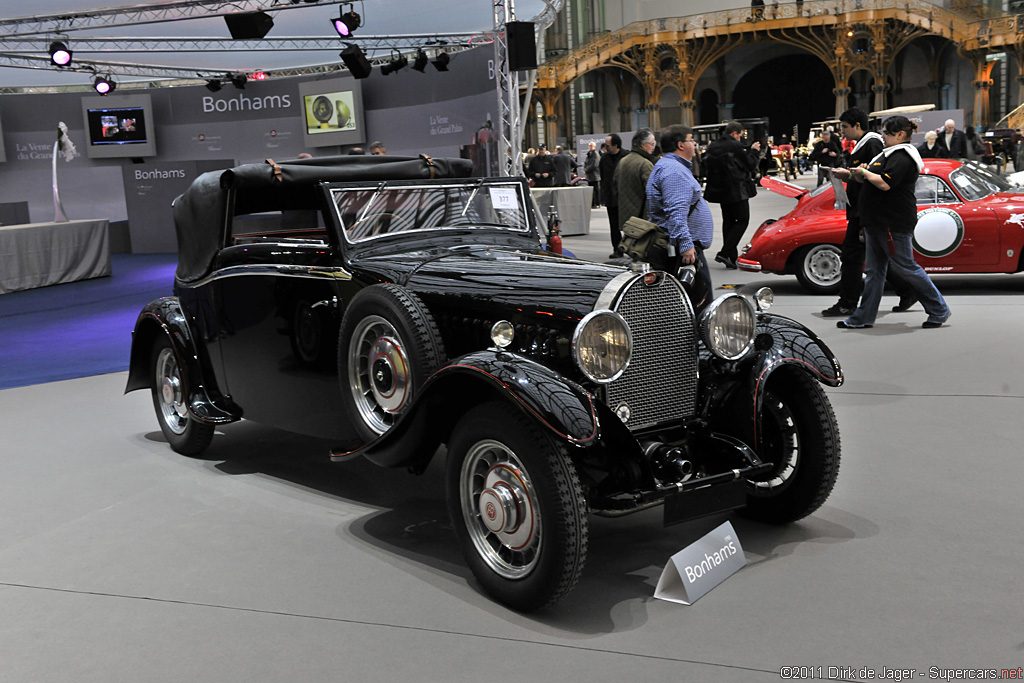 1933 Bugatti Type 49 Van Rijswijk Drophead Coupé 49570 – sold for €356,500 The last Type 49 constructed by the factory in 1933, '495780' was sold new to a Mr Lagerwey by the Dutch Bugatti importer, van Ramshorst. The Dutch Bugatti Register states that when Lagerwey travelled with van Ramshorst to Molsheim to buy a Type 57 there were none available and so he bought this Type 49 instead.
After completion by van Rijswijk the car was presented at the RAI's Amsterdam Motor Show in 1934 (stand number '100'). The Bugatti has remained in Holland all its life, its subsequent owners being listed in the aforementioned Register. The coachwork underwent modification after the war but was returned to its original specification during the car's 'bare-chassis' restoration circa 2002-2007. Described as complete and sound, with all matching numbers, '49570' has achieved a 98-point concours d'élégance score since completion and is offered with two albums of photographs depicting it before and after restoration together with others taken during the 1930s and '40s.
Auction Source: 2011 Automobiles d'exception au Grand Palais by Bonhams