1935 Bugatti Type 57 Atalante
The Atalante was a two-door coupe body style similar to and built after the Atlantic, both built on the 57S chassis, but with a single piece windscreen and no fin. Only 17 Atalante cars were made, four of which reside in the Cité de l'Automobile Museum in Mulhouse, France (formerly known as the Musée National de L'Automobile de Mulhouse).
One Atalante, chassis number 57784, a 3-seater vehicle version with aluminium bodywork made by Vanvooren of the iconic Bugatti Type 57S model, resides in the Museu do Caramulo in Caramulo, Portugal. Vanvooren would do two more bodies alike, one (Chassis 57808) for the French government, who gave it, in 1939, as a marriage gift of Prince Reza and Princess Fawzia, and another one (Chassis 57749).
Auction Sales History
1938 Bugatti Type 57C Atalante 57766 – sold for $2,035,000 An Extremely Rare and Authentic Type 57C. Desirable Late-Production Chassis with Matching Numbers Throughout. Spectacular Jean Bugat ti-Designed Atalante Coachwork. Known History from New with Exceptional Provenance. Fascinating Post-war Competition Record. Restored to the Highest Standards by Bugat ti Authority Scott Sargent. 2011 Pebble Beach Concours d'Elegance Award Winner. An Important Example of the Supercharged Bugatti.
Auction Source: The 2013 Scottsdale Auctions by Gooding & Company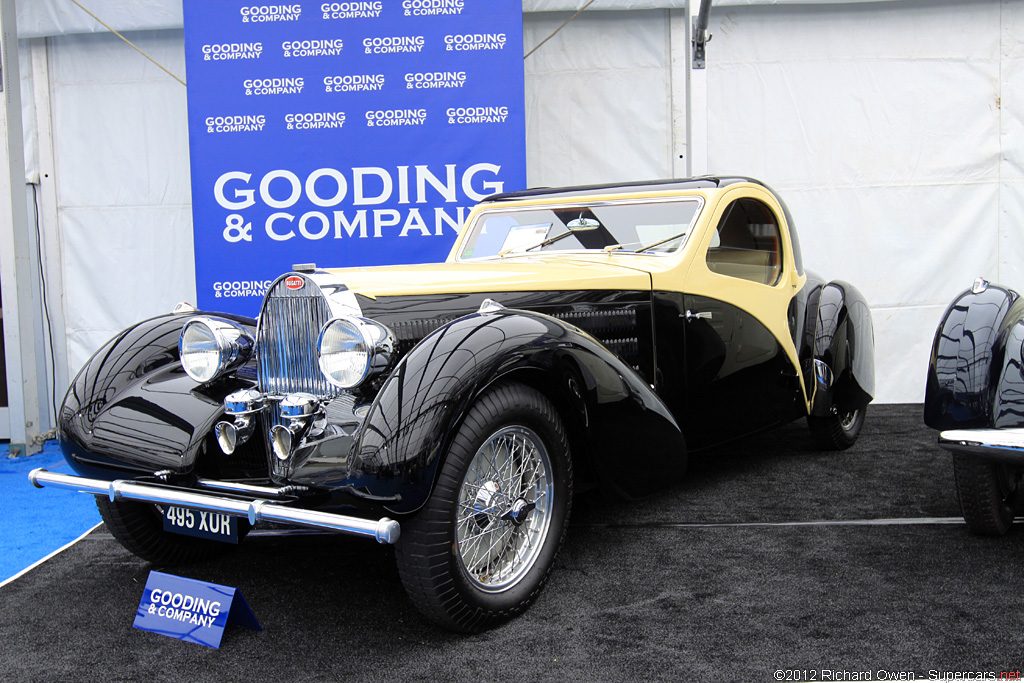 1936 Bugatti Type 57 Atalante 57401 – sold for $1,485,000 One of Two Type 57 Atalantes Originally Delivered to the US. Very Desirable Original Coachwork with Roll-Top Roof and Art Deco Detailing. Documented History from New. Period Upgrade to Supercharged Type 57C Engine. Recent Improvements Such as Hydraulic Brakes and Discreet Overdrive. Superb Original Factory Livery. Auction Source: 2012 Pebble Beach Auctions by Gooding & Company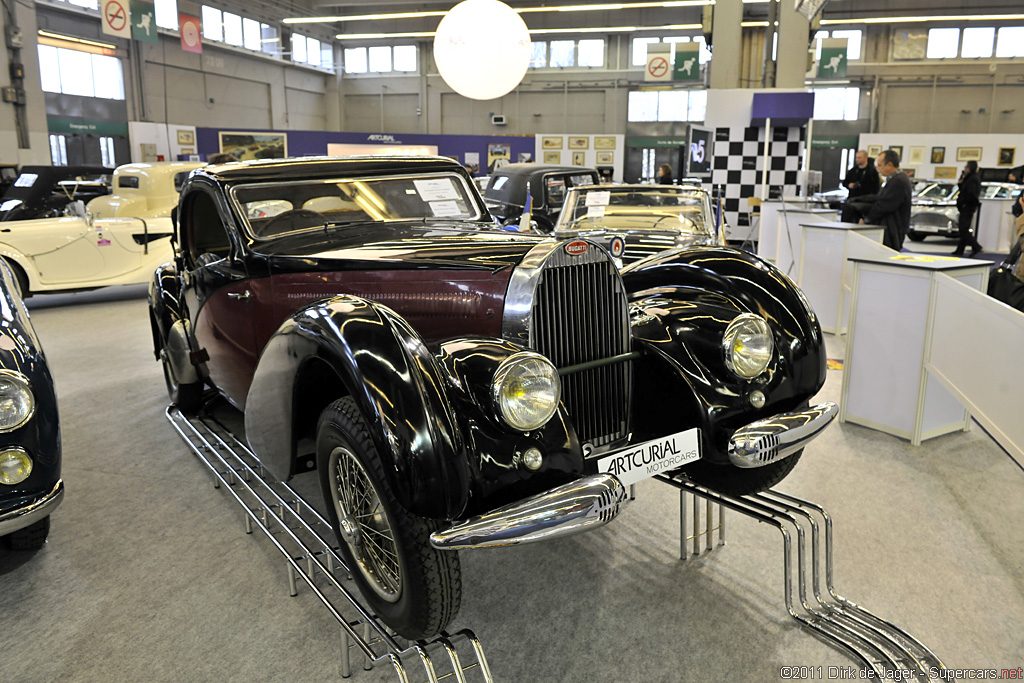 1937 Bugatti Type 57C Atalante 57756 – sold for €579,966
When chassis 57 C No. 57756 was delivered, Roger Teillac removed the Atalante body from chassis 57554 in order to reassemble it on Medrano's new chassis with hydraulic brakes. The transfer of the bodywork must have been carried out in the autumn of 1938. It is possible that a Cotal gearbox may have been installed at that point, as Jérome Medrano confirmed that he had seen the car used with this type of transmission, which could be adapted to the Type 57 chassis.
Jérome Medrano therefore ordered his 57 C chassis in order to install the Atalante body 57554, which he would keep until the present day. He took advantage of this to make a few alterations in keeping with the tastes of the time, as he stated: "I had the streamlined headlights and Bosch fog lamps installed at the ends of the wings. Auction Source: 2011 Salon Rétromobile Auction by Artcurial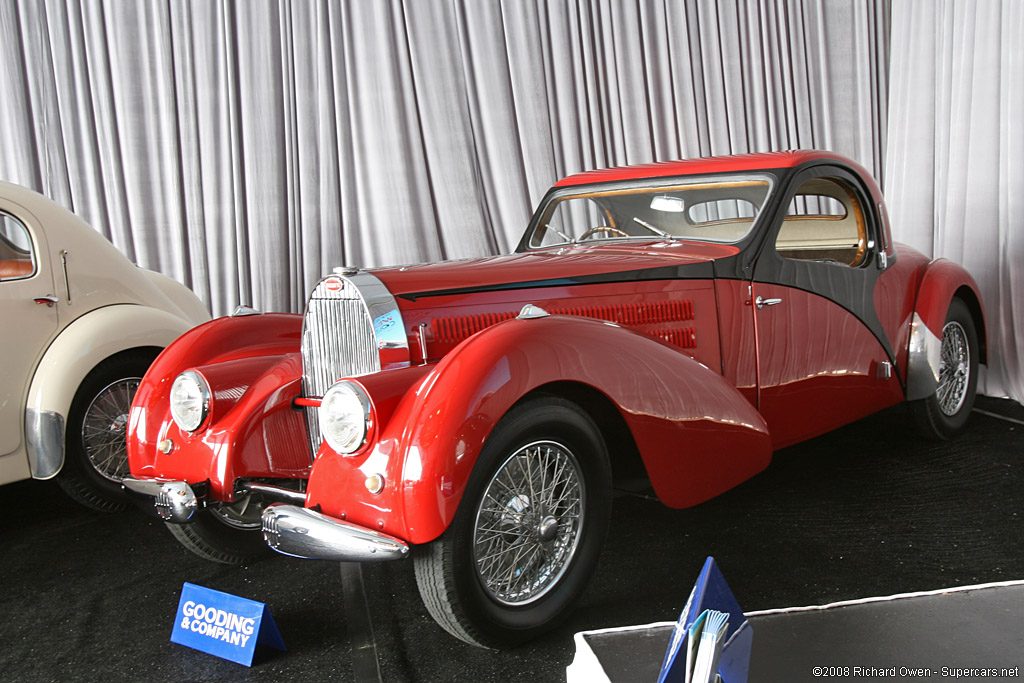 1939 Bugatti Type 57C Atalante Coupe 57624 – sold for $880,000 An Extremely Original Example Driven, Enjoyed And Properly Maintained. Late Type 57 With Hydraulic Brakes And Rubber-Mounted Engine. Beautiful Atalante Coupe Coachwork On Factory Supercharged Type 57 Chassis. One Of Only 95 Type 57Cs From 1937–1940. Auction Source: 2008 Monterey Preview