1937 Aston Martin 15/98
The 15/98 was Aston Martin's standard model from 1936 onward. It was built in both short chassis and LWB form. Both models were named after their RAC power rating of 15 and an actual output of 98 bhp.
Initially launched as a four-seat tourer Aston Martin's prepared a shorter 15/98 short chassis to spur on sales. Some were fitted with occasional back seats and others were strictly 2-seat roadsters.
The car retained Aston's 2-litre engine which was capable of nearly 100 bhp. This was the same unit developed for the 1936 Le Mans team cars, but converted to wet-sump lubrication.
Most of the roadsters were bodied by Abbey Coachworks in London while the sedans and coupes were handled by E. Bertelli Ltd. In either configuration the complete car was £575 and £475 in 1938 to sell unsold examples.
Our feature car, chassis J7/823/SO, is a two-seat roadster and one of the finest examples of the model. It was restored and used by the same family for over 40 years with a replica engine to preserve the original.
Story by Supercars.net
In Detail
| | |
| --- | --- |
| | |
| type | Series Production Car |
| built at | Feltham, England |
| production | 150 |
| price £/td> | £595 |
| engine | Inline-4 |
| position | Front, Longitudina |
| aspiration | Natual |
| fuel feed | Twin SU Carburetors |
| displacement | 1949 cc / 118.94 in³ |
| power | 73.1 kw / 98 bhp |
| specific output | 50.28 bhp per litre |
| front brakes | Drums |
| rear brakes | Drums |
| f suspension | Solid Axle |
| r suspension | Live Axle |
Auction Sales History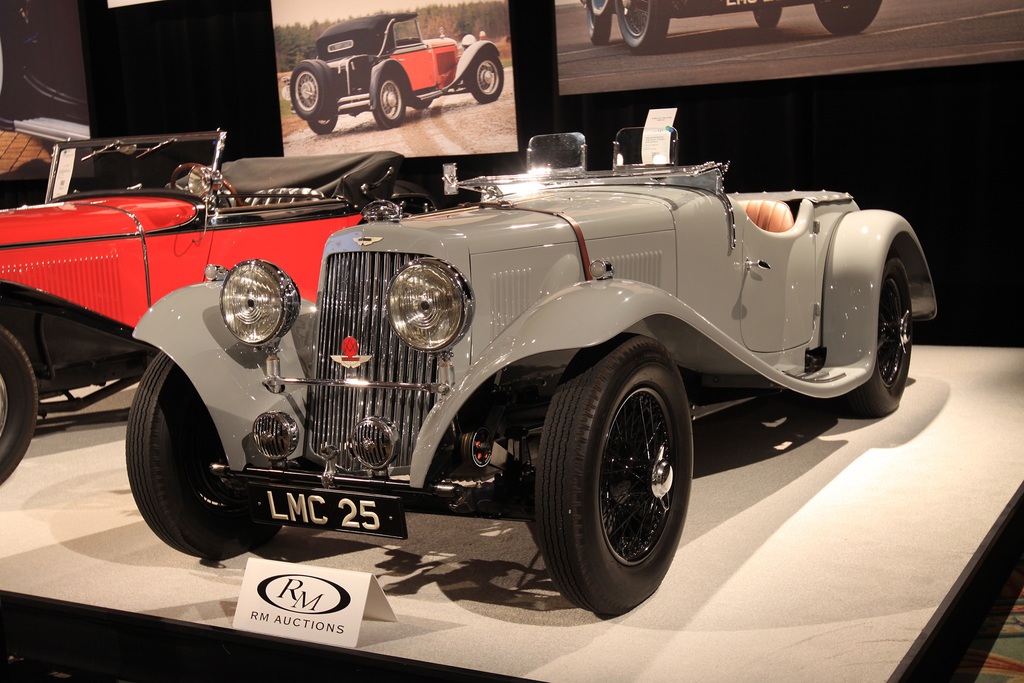 1939 Aston Martin 15/98 Short Chassis Open Sports G9/871/SO – sold for $616,000
One of 50 built in this most attractive style. Believed to have been the final 15/98 delivered. International concours participant and award winner. Equally at ease on touring events; very user-friendly.
Auction Source:
Amelia Island 2014 by RM Auctions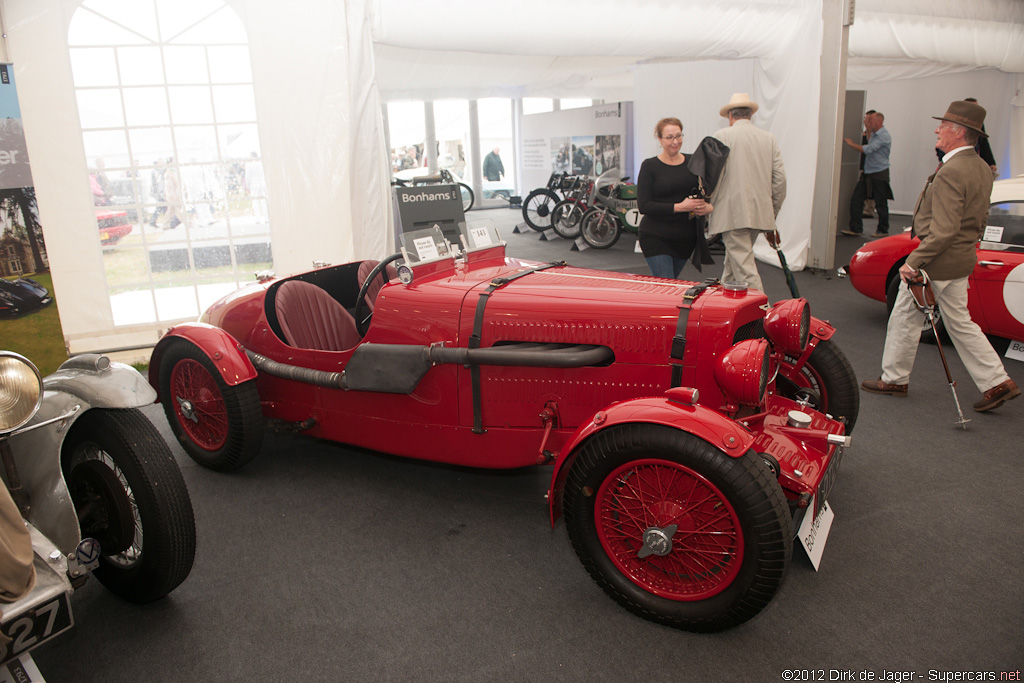 1939 Aston Martin 15/98 'Speed Model' F8/769/LS 'DTC2' –
Originally a 15/98 long chassis saloon, this particular car has been shortened and is currently fitted with 'Ulster' type two-seat bodywork. The chassis and mechanical components were discovered in a barn in Wales where a number of Astons had been stored for more than 20 years. All the components were painstakingly restored and the engine sent to marque specialists Ecurie Bertelli for a complete rebuild to 'Speed Model' specification complete with Phoenix crankshaft and steel con-rods (all on shell bearings), high performance camshaft, correct SU 'H' Type carburettors and dry sump lubrication as per the works cars.
Auction Source: 2012 Goodwood Revival Sale by Bonhams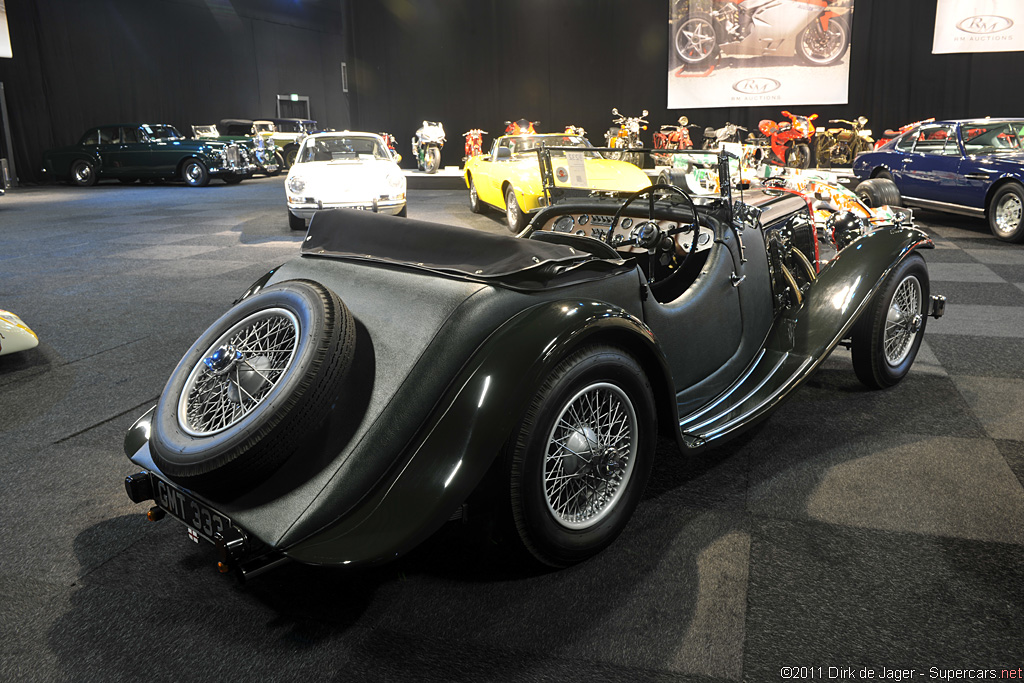 1938 Aston Martin 15/98 Open Sports Tourer B8/813/SO –
This short-chassis car was first registered on 1 February, 1938. Although the original purchaser is not known, it is thought to be a Mrs. Higgins, for whom the car was entered in the Royal Scottish Automobile Club Scottish Rally in 1939. This is noted in the Aston Martin Owner's Club listings for 1992. Following WWII, the car lead a secluded life in the possession of Ernest Stanley Rippley of Curzon, St. London, who purchased the car in February 1955. Ten years later he sold the car to Stanley Macer of Manea, Cambridgeshire. It was purchased by the Sharpe Family in 1978 and remained hidden until being purchased by its present owner in 2005. It was then subjected to a complete, ground-up restoration from 2006-2010. Both computer documented records and a photograph of the current owner purchasing the car from the Sharpe Family Collection are available for inspection.
Auction Source: 2011 London Auction by RM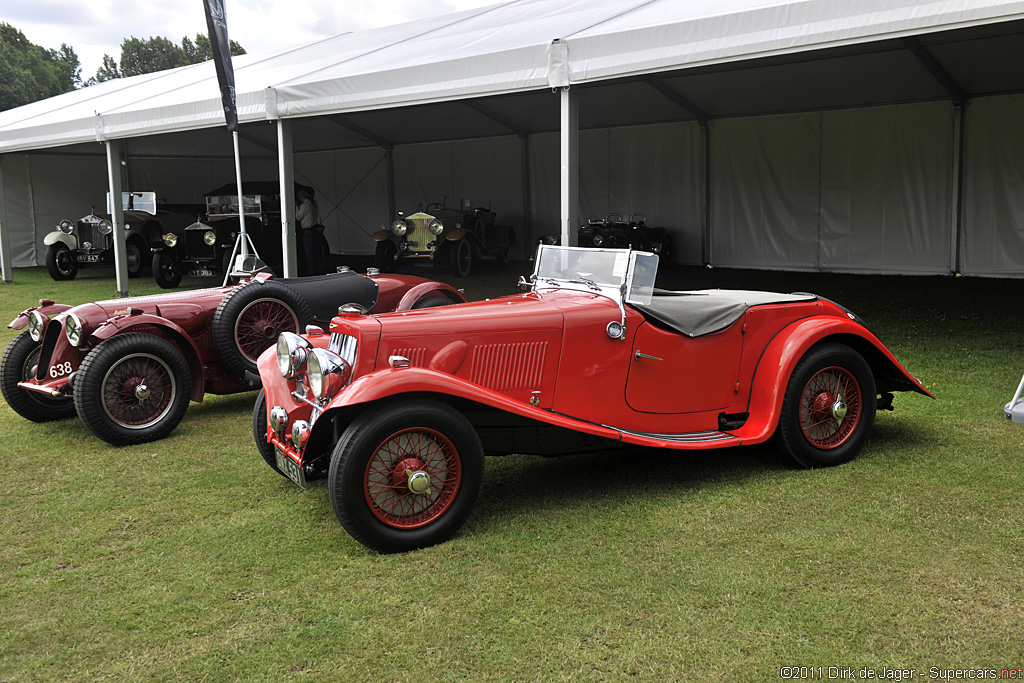 1937 Aston Martin 15/98 Roadster J7/823/SO –
This example, J7/823/SO, was built and registered in 1937 but delivered in 1938. Documented ownership history in the logbook dates to 1951, when it was acquired by a Mr. Cossins of Messingham from a Mr. R. Gray of Doncaster. However, the current owner has researched the car's earlier history through Rob Davis of Elwell Smith & Co. The first owner was Mr. P.B. Mayne, followed by RAF Pilot Officer G.F. Sleight. On 25th March 1945, A.C.H. Walker acquired the car, followed that September by A.R. Prestige and then Reginald Grey on 3rd June 1949, who then sold the car to Mr. Cossins in 1951.
Auction Source: 2011 Salon Privé Auction by RM