1937 Panhard et Levassor X77 Dynamic
Baroque: that is the term often used to define the Panhard Dynamic. In the mid-1930s, the marque succumbed to the fashion for aerodynamic styling and moved from the classical Panoramique to the Dynamic, whose enveloping bodywork designed by Louis Bionier was just one aspect of its originality.
Headlights covered by a grille in the same style as the radiator grille, glass windscreen supports, curved side windows and central steering column were further features that made this an unusual car. These stylistic elements depended on a modern technique: a freestanding body, torsion bar suspension and hydraulic brakes gave this automobile much better handling than usual for this period, providing a tighter and more comfortable drive than its exuberant shape suggested.
The sleeve-valve engine to which the marque remained committed, functioned silently and in the 2.8-litre version, produced 75 bhp. In 1937, less than 900 Panhard Dynamics were made, making this a rare car.
Story by Artcurial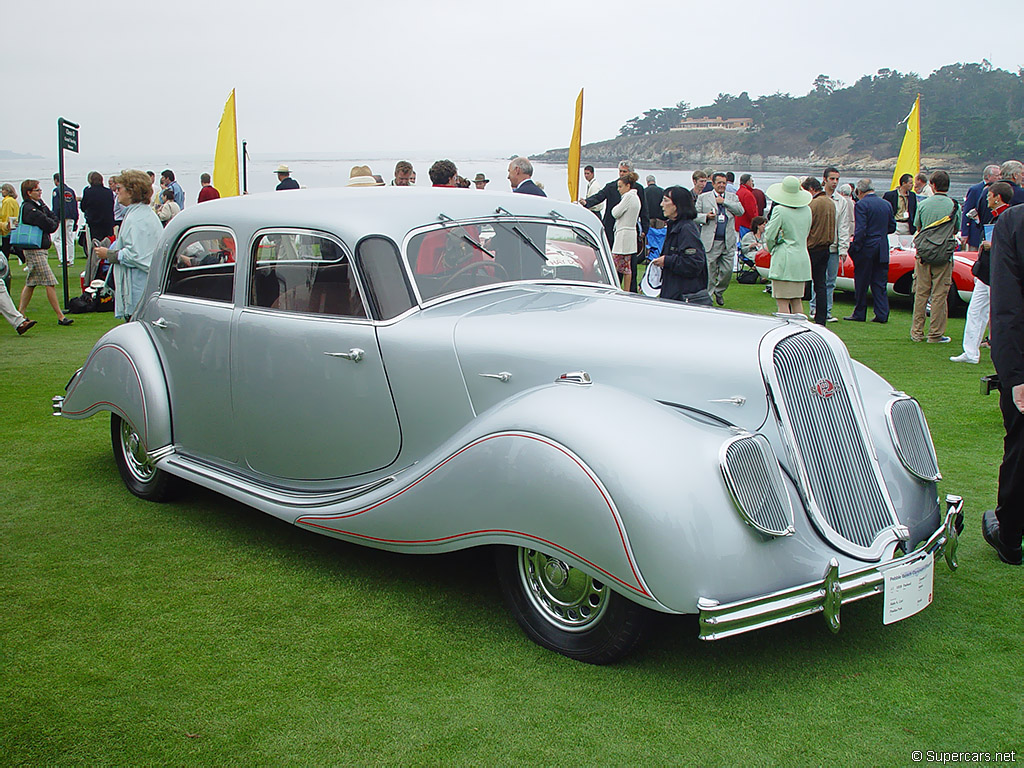 Auction Sales History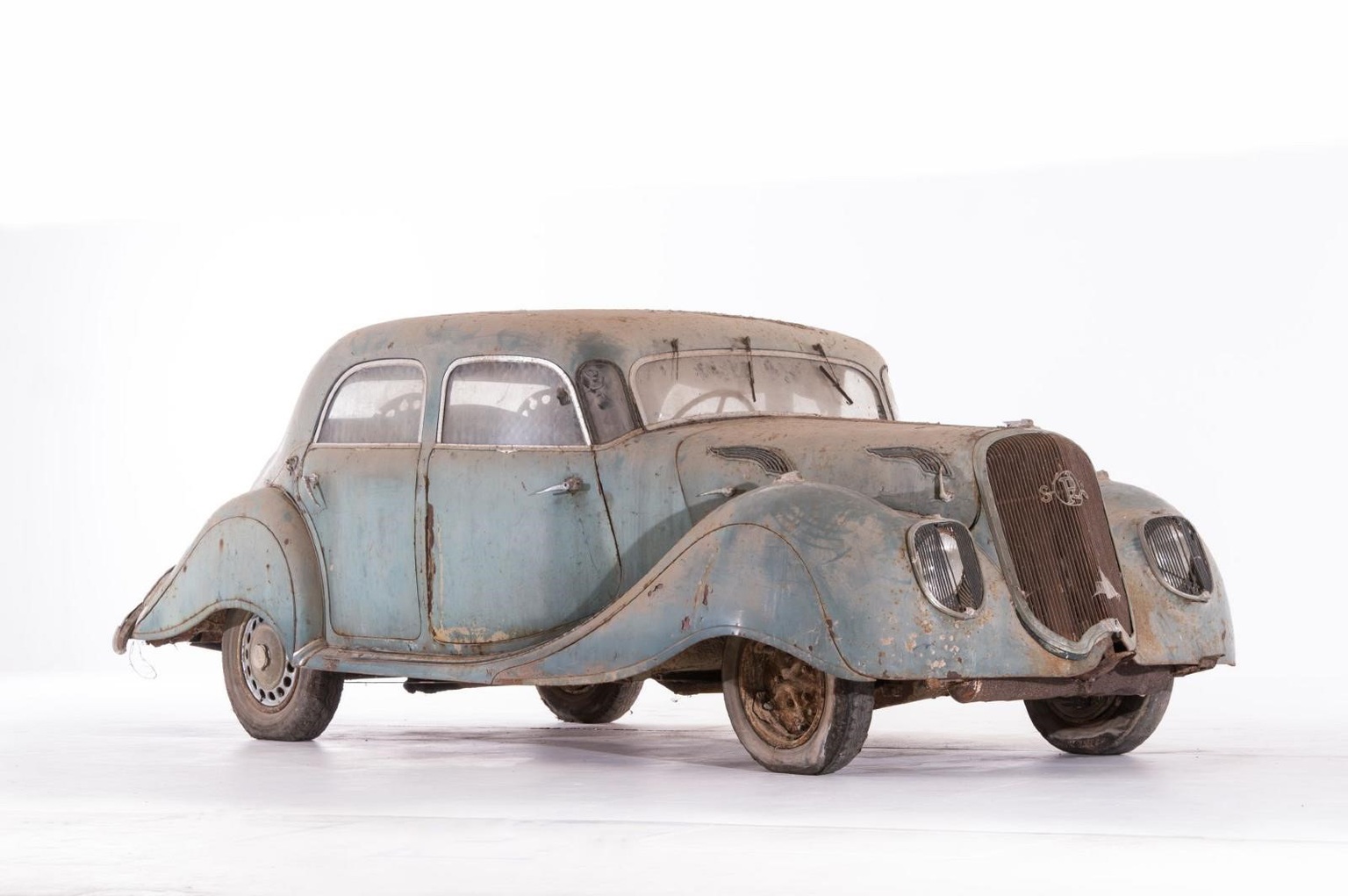 1936 Panhard et Levassor Dynamic X77 (140) Berline 221182 – sold for €36,952.
The car is relatively complete, and the bumpers and spare wheel cover will be delivered with it. The sills show signs of corrosion, but the car merits being saved, especially as it is rare: there were only around 1,000 examples of the Dynamic 140 produced, all versions together. The registration 782 AX 79 showing on the car corresponds to the year 1955. 
Auction Source:
The Baillon Collection at Rétromobile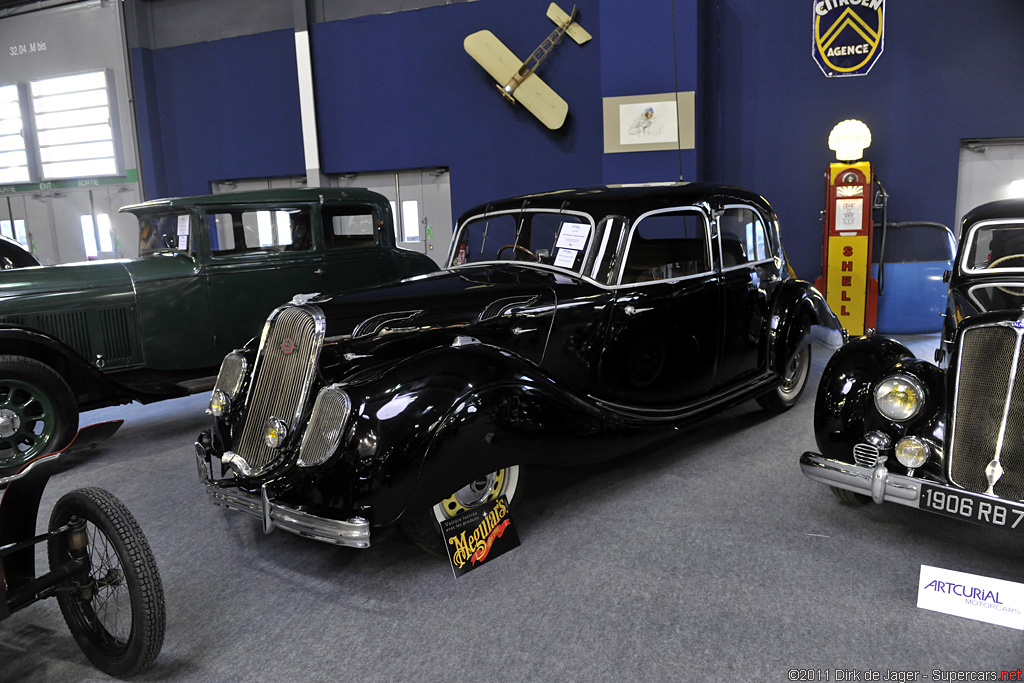 1937 Panhard X77 Dynamic berline – sold for €45,272. Bought by our collector in 1963, this Panhard Dynamic is a black saloon, with 'central' steering – in reality, it is slightly shifted to the right. The grey cloth interior comes complete with fabric protective covers and the painted metal dashboard houses two dials and its distinctive buttons. The speedometer optimistically displays to 170 km/h and the odometer shows 17,331 km. The registration plate mounting, the rear lights, door handles and side lights, all unique to this model, are original. The six-cylinder sleeve-valve engine – 2.8-litres on this X77 version – requires recommissioning. Auction Source: 2012 Artcurial Motorcars à Rétromobile.