1938 Lincoln Model K LeBaron Converible Sedan
In 1937, prominent Lincoln dealer James H. Knox ordered a Model K to showcase the best that Lincoln could offer. The result was this Convertible Sedan by LeBaron which was rich with many unique Art Deco details. It also had many trend-setting design cues that later appeared on cars by LaSalle, Chevrolet and Nash. These unique details set this car apart from the 15 other 1938 Convertible Sedans by LeBaron which were more traditional in design.
At LeBaron, design of this custom car was entrusted to Holden 'Bob' Koto who later worked at Studebaker. For this one-of, he incorporated modified Lincoln Zephyr front fenders and a new front end that had a thin vertical grill flanked by two horizontal grilles set down low. The delicate nature of the design was somewhat peculiar for the large car. Koto's front was copied less gracefully by Harley Earl who used it for the 1940 La Salle. There's no way Koto could have known what the 1940 La Salle would look like in late 1937 and the resemblance is remarkable.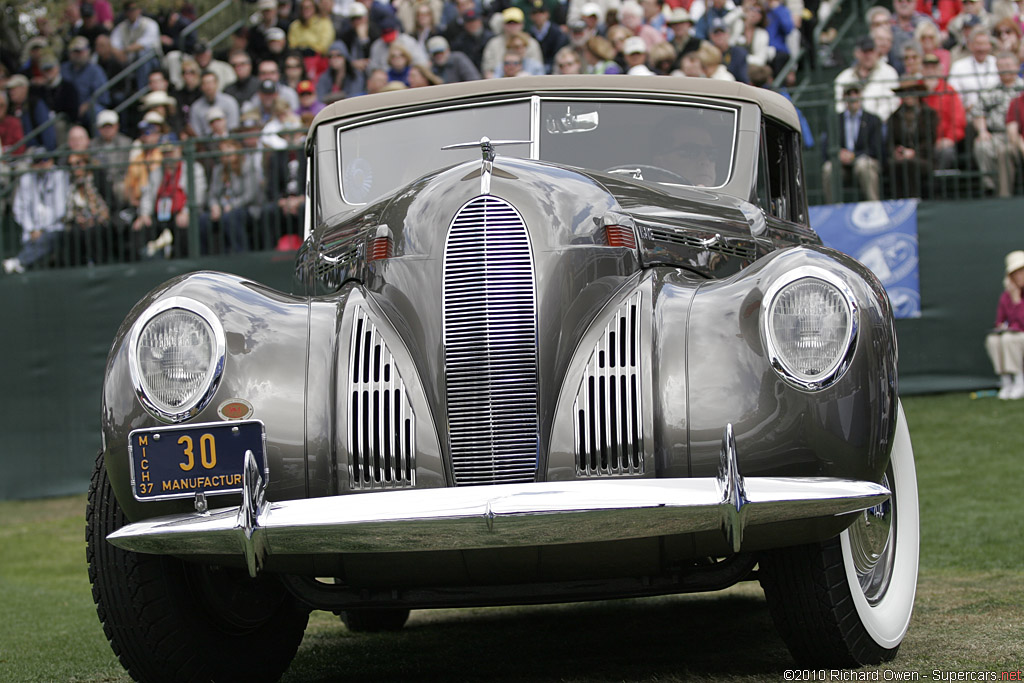 Other unique features of this Lincoln include a stepped belt line on the hood that features turn signals and the prominent initials RJM. A unique vent on the front fenders was also copied on 1939 Nashs and '41 Chevrolets. Curiously, the front and rear fender profiles are completely different.
Inside, LeBaron displayed their mastery of fabrication by fitting an elaborate liquor cabinet with integrated table and footrests. The cabinets matched the front dashboard and opened up to reveal the table and storage area.
Other than the unique body, this car used a standard Lincoln K chassis with the 414 in³ V12 engine that produced 150 bhp. Eventually the K model type was replaced two years later by the much more modernly-styled 1940 Lincoln Continental.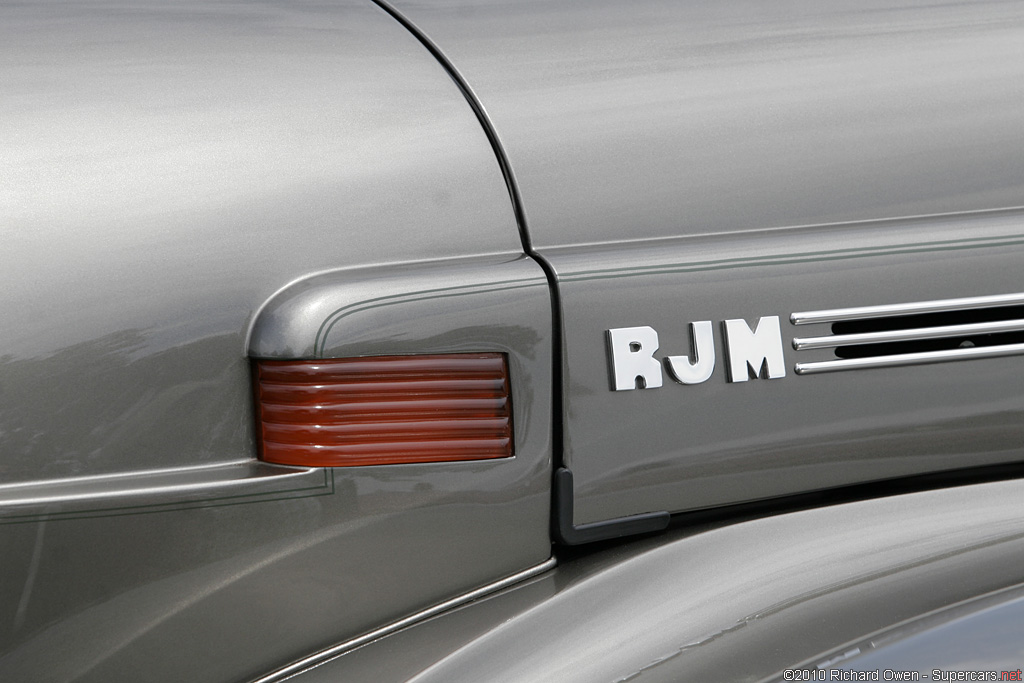 In the 1970s, it was reported that this special Lincoln was missing, but that wasn't the case. Recently, it was completely restored and debuted at the 2009 Pebble Beach Concours d'Elegance. Later it made appearances at the 2010 Amelia Island Concours d'Elegance and 2010 Greenwich Concours d'Elegance where it won Best of Show. Touches such as the 1937 Manufacturer plate, exquisite wood work and period-correct white-wall tires were all in place.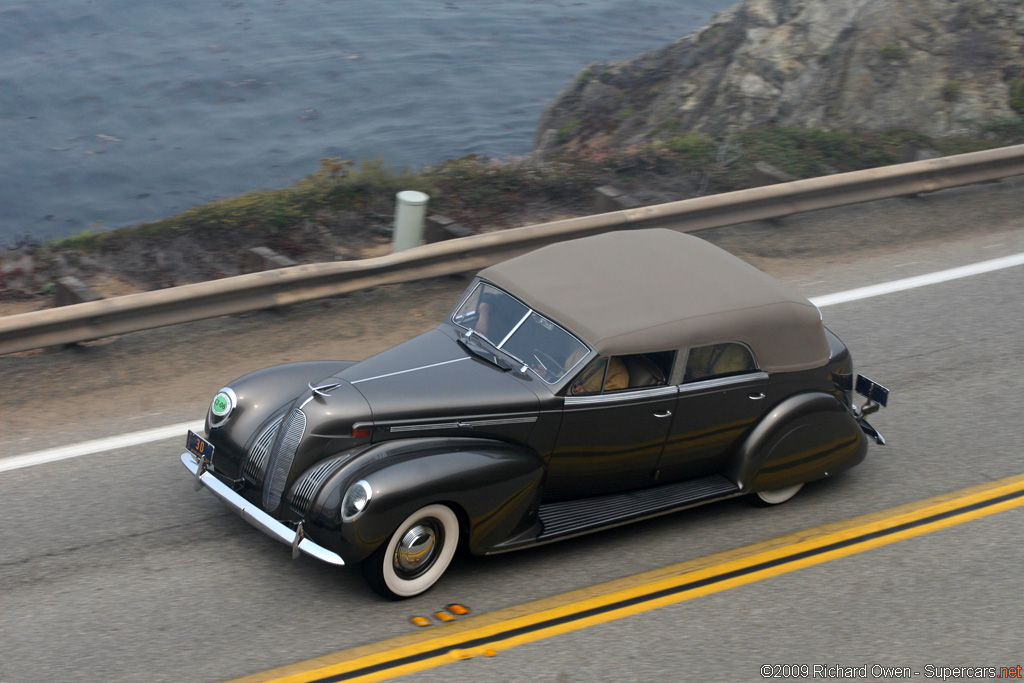 In Detail
| | |
| --- | --- |
| | |
| type | Series Production Car |
| body stylist | Bob Koto |
| coachbuilder | LeBaron |
| production | 1 |
| engine | L-head V12 |
| position | Front Longitudinal |
| aspiration | Natural |
| displacement | 6784 cc / 414 in³ |
| power | 111.9 kw / 150 bhp |
| specific output | 22.11 bhp per litre |
| body / frame | Steel over Steel Chassis |
| driven wheels | RWD |
| wheel type | Steel Discs |
| transmission | Manual |