1940 Lincoln Continental
In 1940 Lincoln offered an improved version of their Zephyr that was aimed at the top of the market. The result was a much more elegant car which is often considered one of the best of its period. It was also one of the first cars with an externally-mounted spare tire which gave this options its name.
Eugene T. "Bob" Gregorie was responsible for the car's design. Starting with the Zephyr lines, he lowered the body and roofline which made the car much more streamlined. Furthermore, most of the chrome brightwork was removed to give the deign clean lines.
The first example was driven by Edsel Ford for his 1939 spring vacation in Florida. By all accounts the trip was a success. Not long afterward, the car was put into full production as a convertible and hardtop for the 1940 model year.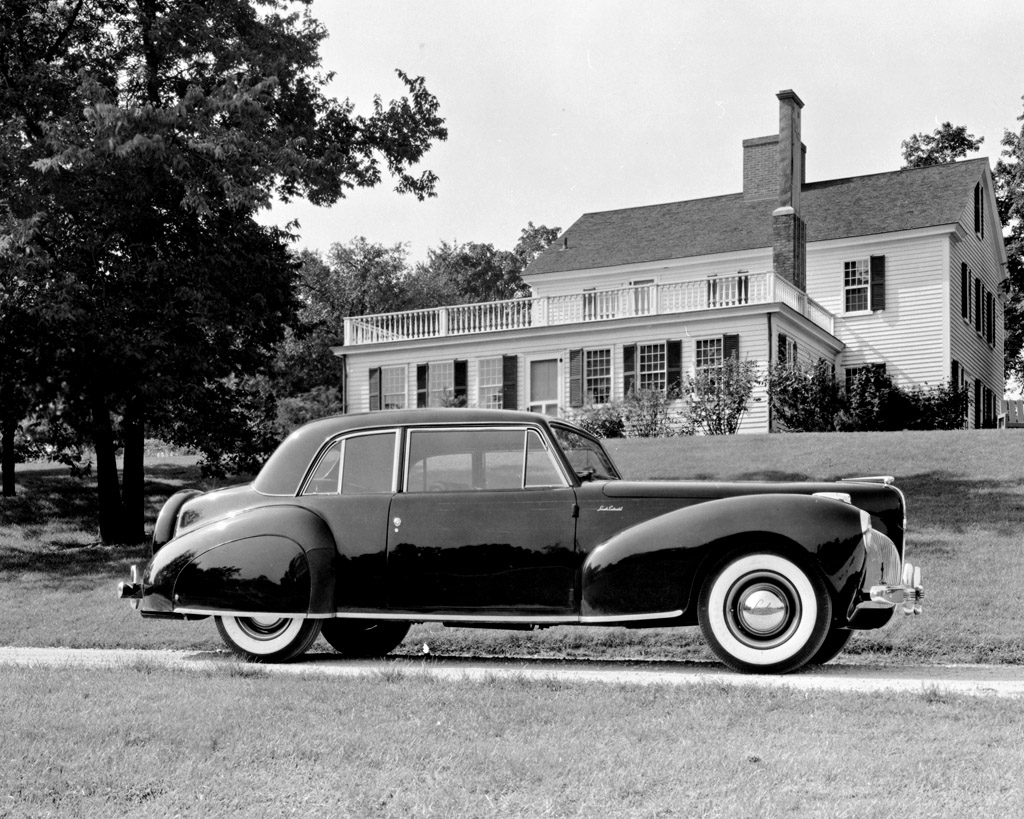 In Detail
| | |
| --- | --- |
| submitted by | anonymous |
| type | Series Production Car |
Auction Sales History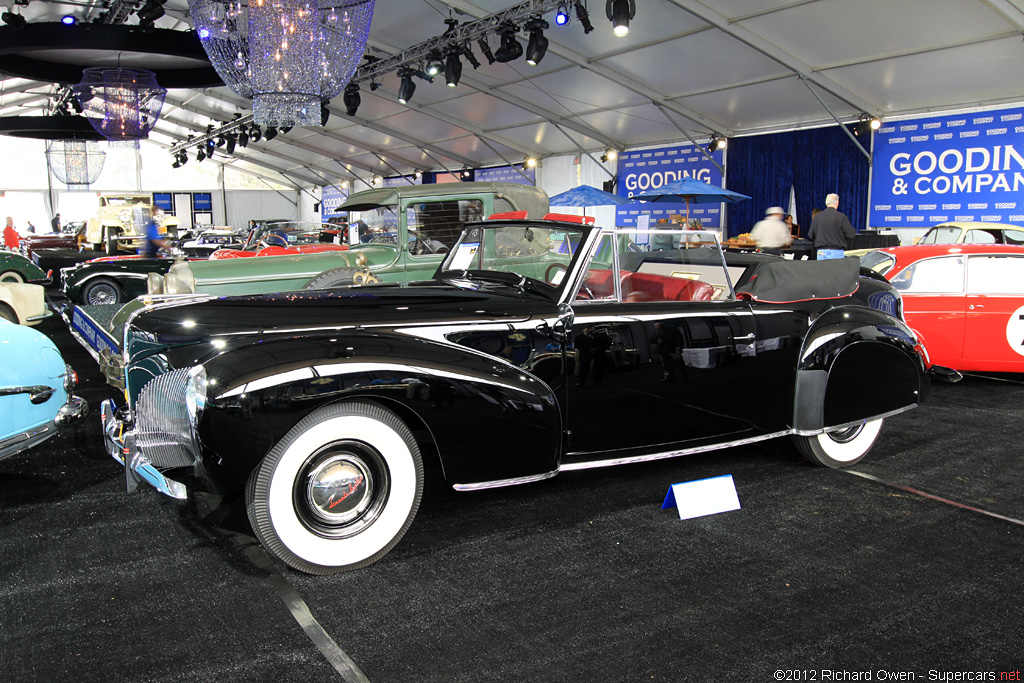 1940 Lincoln Continental Cabriolet H100711 – sold for $200,750 Gifted New to Baseball Legend Babe Ruth by the New York Yankees. One of Only 350 Continental Cabriolets Built in 1940. Designed by Ford Guru E.T. "Bob" Gregorie. Striking Color Combination. Beautiful Show-Quality Restoration. Auction Source: 2012 Pebble Beach Auctions by Gooding & Company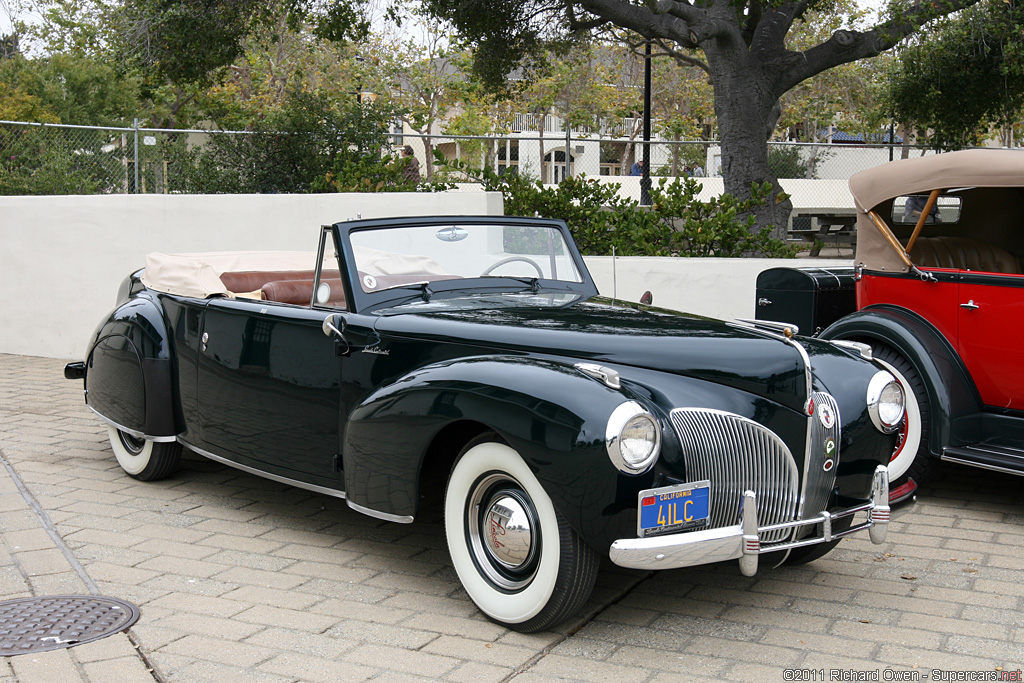 1941 Lincoln Continental Cabriolet – sold for $52,250. The archetypal Lincoln Continental in dark, dark green, this car is an older restoration carefully preserved. It has a tan canvas top and boot cover, both very presentable, and a brown leather interior. The wood-grain dashboard presents well, and the steering wheel is unblemished and shows no cracks. The car's odometer indicates barely 66,000 miles.
The brightwork is presentable, and the engine compartment is very sanitary and correctly detailed. This car is bound to please a buyer in search of a stunning car that can be enjoyed and driven. Auction Source: 2011 Monterey Auction by RM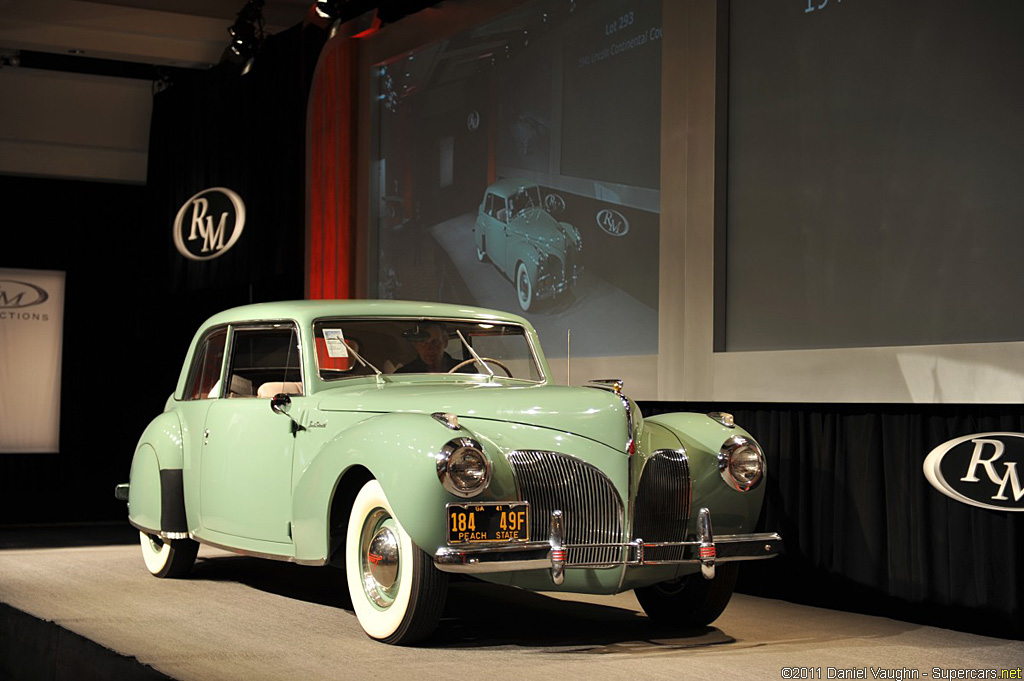 1941 Lincoln Continental Coupe – did not sell for $100,000 This remarkable 1941 Lincoln Continental Coupe is believed to have been owned by Rita Hayworth, the beautiful Hollywood actress and dancer. In the 1940s, she was married to Academy Award-winning screen legend Orson Welles, who gained fame for such iconic films as Citizen Kane. Auction Source: 2011 Automobiles of Arizona by RM Auctions