1946→1948 Ford Super Deluxe Sportsman
The first wood-bodied convertible ever produced, the Ford Sportsman evolved on the whim of company president Henry Ford II. Ford asked design chief E.T. "Bob" Gregorie if he could build a one-off body on an old Model A chassis that could be used for family outings to the Southhampton beach.
Copying the wood-paneled themes of the station wagons which the company had been producing for years, Gregorie utilized expensive mahogany plywood sourced from Ford's wartime production plant that had been used to build gliders. Gregorie's charming creation became the envy of many upper-level Ford executives and prompted the design of a similar production convertible.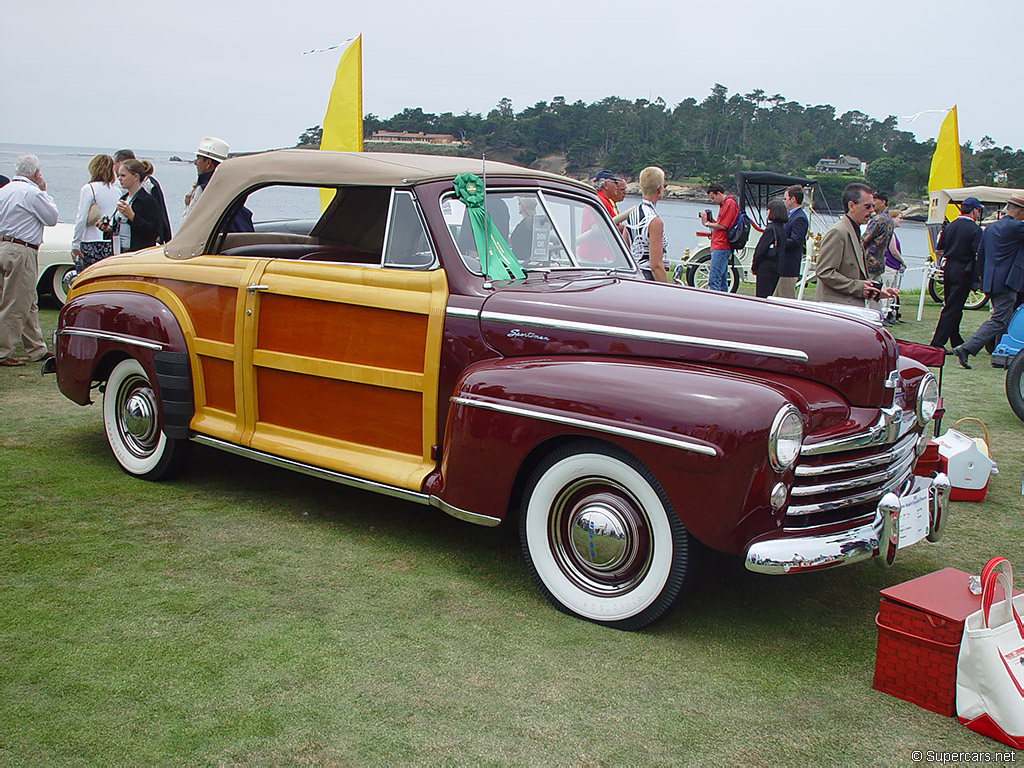 The Sportsman Convertible proved to be the only brand-new design for Ford in 1946, as all automakers largely resumed their pre-war models to quickly meet the overwhelming demand created by the conflict's production moratorium.
Poised atop Ford's Super Deluxe series and minimally produced with a mere 2,274 examples, the Sportsman was adorned with a host of standard luxury amenities that served to further bolster its desirability. Accordingly, it was the first Ford to retail for more than $2,000 since the 1908 Model K.
Largely acknowledged to be the finest of the Ford woodies, today the Sportsman is classified as a Certified Milestone Car by the Milestone Car Society, a benchmark of the most distinctive and desirable post-war automobiles.
In Detail
| | |
| --- | --- |
| | |
| type | Series Production Car |
| production years | 1946 – 1948 |
| built at | USA |
| price $ | $ 1,982 |
| engine | V8 w/L-Head |
| position | Front, Longitudinal |
| displacement | 3917 cc / 239 in³ |
| power | 74.599998 kw / 100 bhp @ 3600 rpm |
| specific output | 25.53 bhp per litre |
| body / frame | Steel |
| front brakes | Drums |
| rear brakes | Drums |
| f suspension | Solid Axle |
| r suspension | Live Axle w/Transverse Semi-Elliptical Leaf Springs |
| transmission | 3-Speed Manual Gearbo w/Overdrive |
Auction Sales History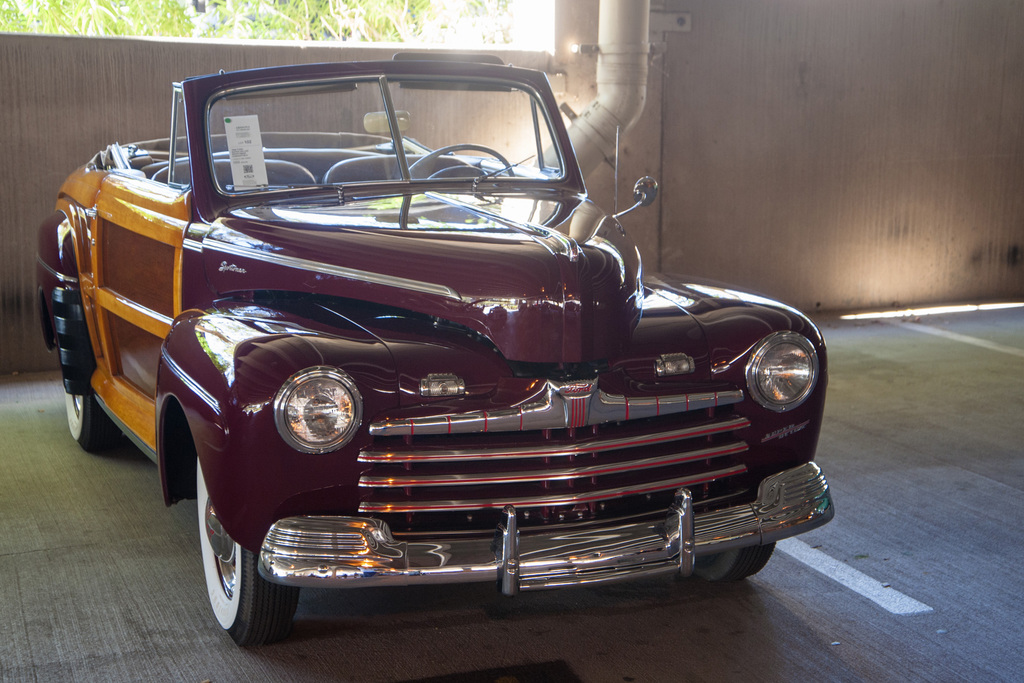 1946 Ford Super DeLuxe Sportsman Convertible – sold for $170,000 One of 1,209 for the model year. Meticulous, correct restoration. Recipient of the coveted Early Ford V-8 Club's Dearborn Award. Auction Source: 2014 Arizona by RM Auctions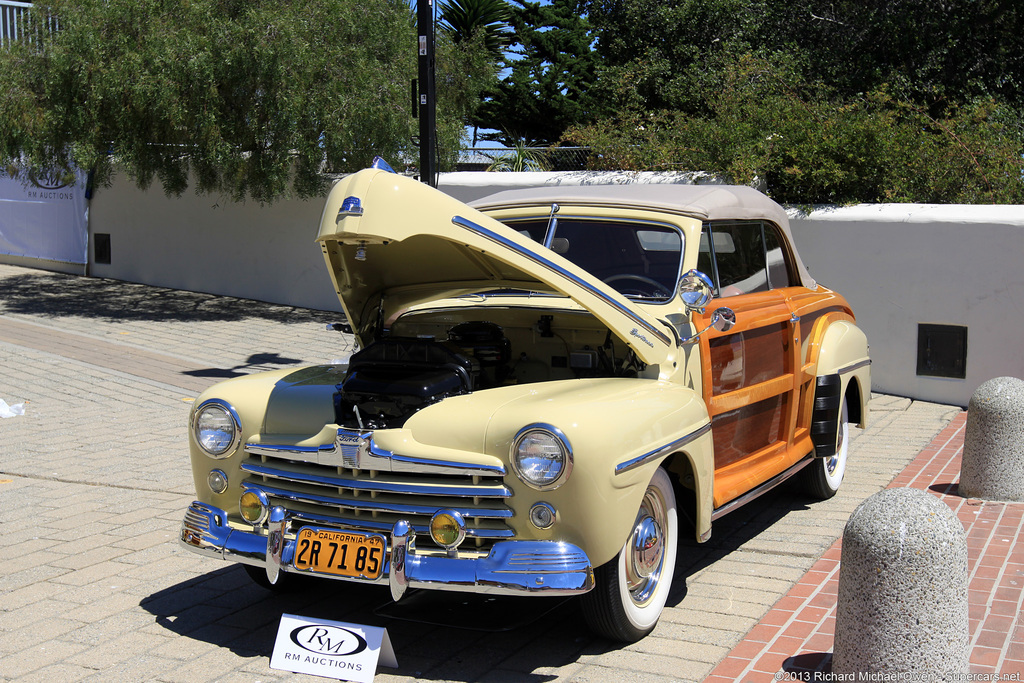 1947 Ford Super DeLuxe Sportsman – did not sell for $205,000 Formerly the property of John Woodhead. Extremely rare Tiger Maple body. Desirable Columbia overdrive. Double Dearborn winner. Auction Source: 2013 Monterey Auction by RM Auctions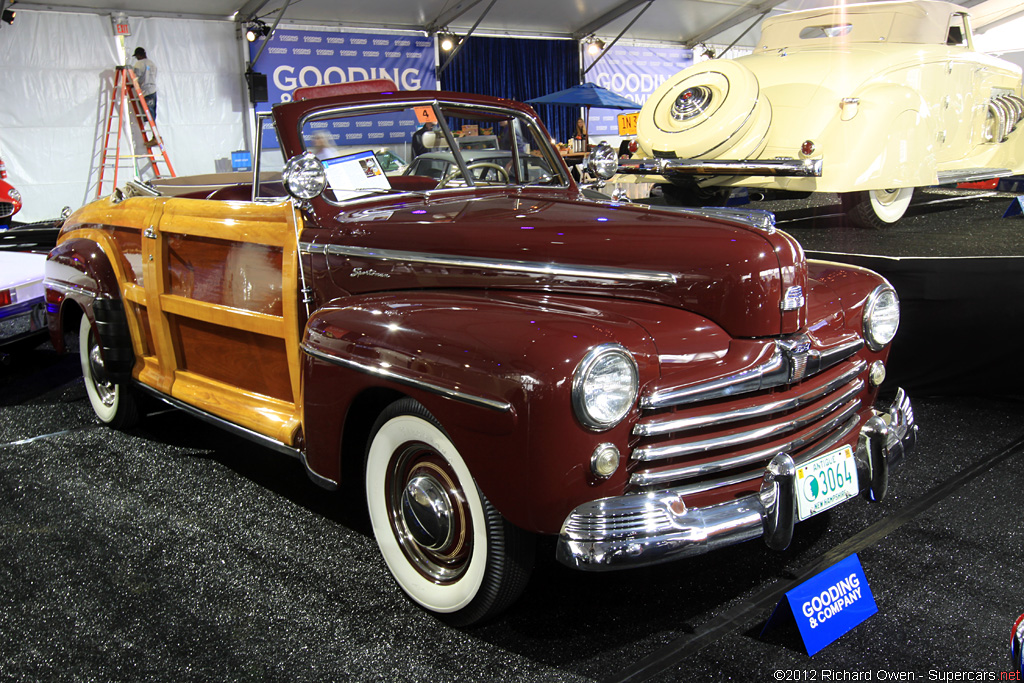 1947 Ford Sportsman Super Deluxe – sold for $170,500 Comprehensive Restoration Completed in 1992. Two Owners over the Last 30 Years. Restored by Woodie Specialists. Impressively Documented. Classic E.T. "Bob" Gregorie Design. Auction Source: 2012 Pebble Beach Auctions by Gooding & Company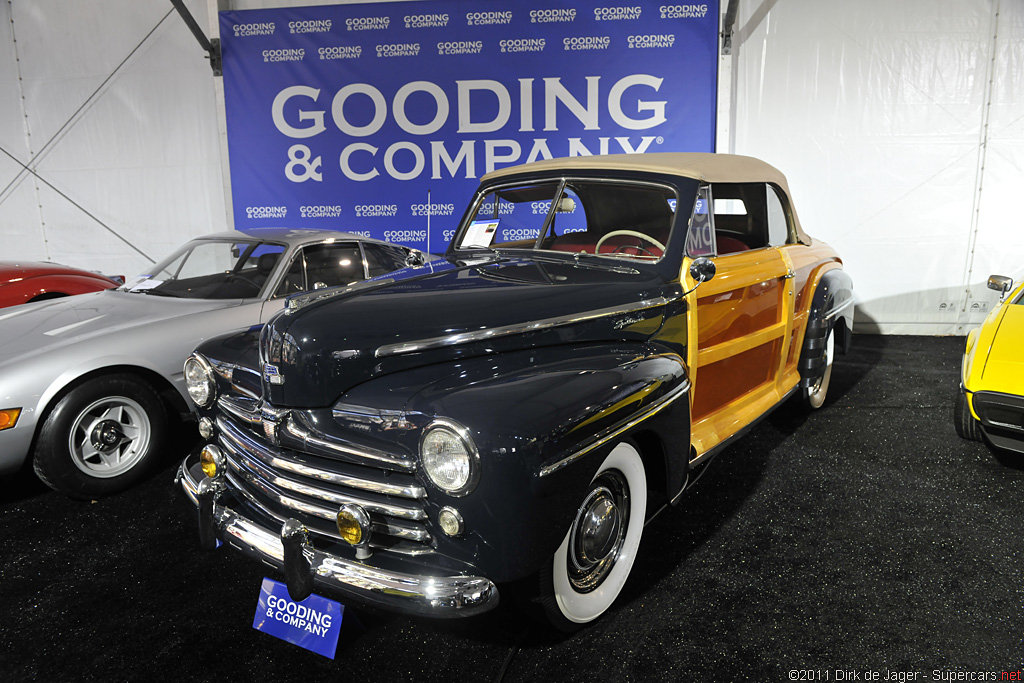 1947 Ford Sportsman Super Deluxe 1664430 – sold for $220,000 Beautiful Restoration. Ford's Most Elegant Woodie. Recently Serviced by a Sportsman Expert. Classic E.T. Gregorie Design. Highly Optioned Example. Auction Source: The Amelia Island Auction 2012 by Gooding & Company
Story by Gooding & Co.