Maserati A6 1500
After producing supercharged race cars since 1929, one of Ernesto Maserati's next ambitions was to take his cars on the roads of Italy. In designing the A6 for the roads, Maserati produced one of the first post-war Italian cars, beating Enzo Ferrari by several years.
Before the war, Maserati had raced 4, 6 and 8 cylinder engines, but focused on a new 6-cylinder design called A6TR or 'Testa Riportata' for the post war era. This used a detachable cylinder head and laid out a foundation for the immediate post-war Maseratis. Ernesto Maserati and Alberto Massimino worked on the new design which borrowed much from the pre-war cars. For reliability and tractability, an SOHC valvetrain was chosen over the DOHC from the prewar 6CM. The engine was made to honor Alfieri Maserati, one of the original Maserati founders.
The first A6 1500 prototype was completed in March of 1946 and was photographed by Franco Zagari. It featured Spider Corsa bodywork and was used by Ernesto Maserati for testing. At the same time Carrozzeria Pinin Farina was commissioned to produce a Coupe body which laid the shape for Maserati's first road car. Eventually the design was refined to be very similar to the Cisitalia 202 also bodied by Pinin Farina.
The first Pinin Farina 1500 appeared on the stand at the 1947 Geneva Motor Show. Painted in grey, the car was well received. At the time, the car's aluminum 1.5-litre engine produced only 65 bhp which was ample for the roads of Italy. Most cars were fitted with a single Weber 36 DCR, but a few were fitted with a triple carburetor setup and even more were retrofitted with it.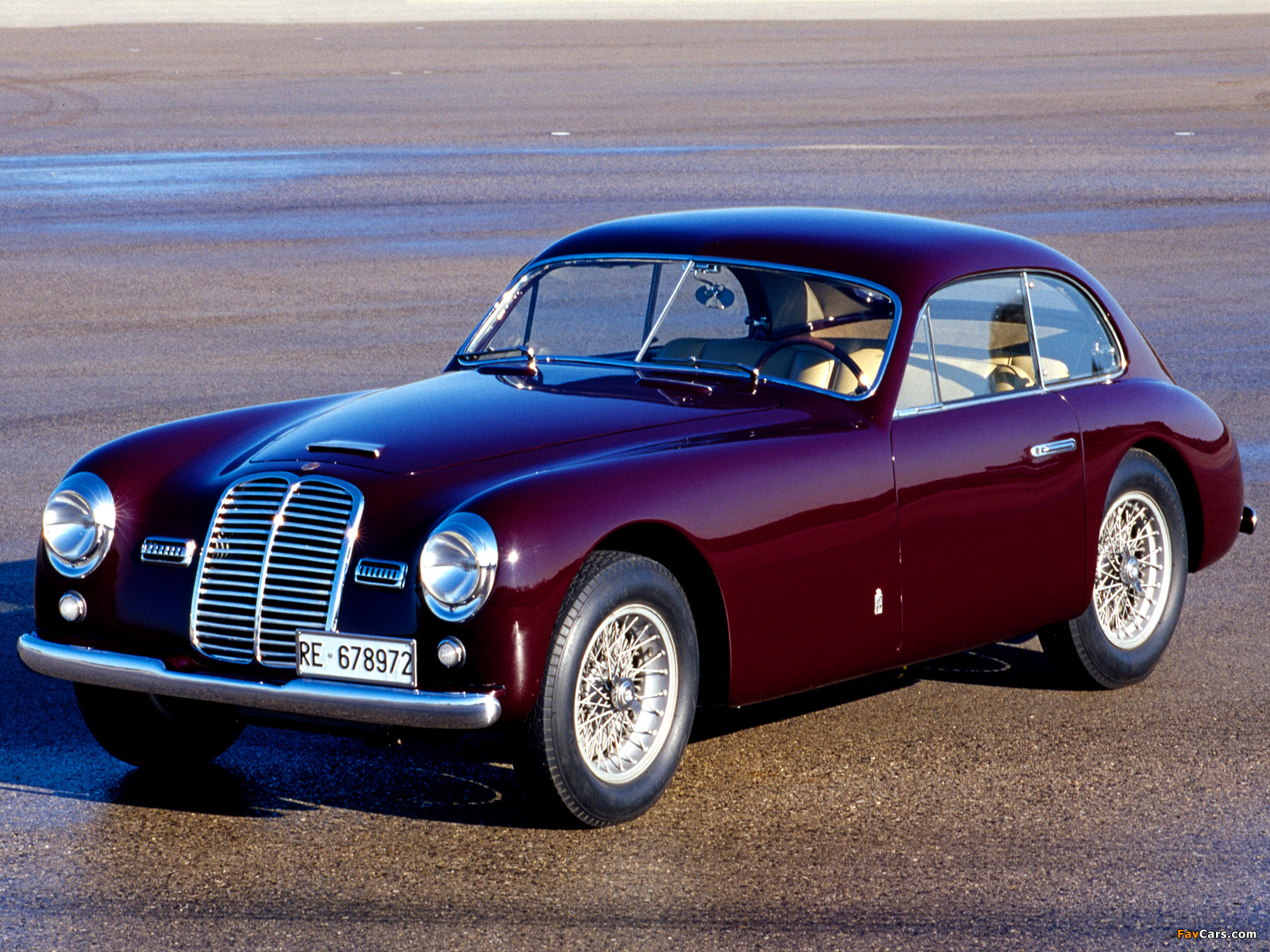 See all Maserati A6 1500 images
Pinin Farina created almost all the Coupe bodies with only a few deviations. One car was built as a Cabriolet and another was rebodied in 1959 by the specialists at Zagato. All cars were supported by a simple steel tube frame suspended by a live axle at the rear and an independent setup up front. Most were fitted with Ridge wheel splines with steel wheels or wire wheels as an option.
Some cars were built to competizione specification which included the three-carb intake setup and a 'berlinetta a due posti' interior setup with only two front seats. These were raced in many Italian events such as the 1951 Coppa Inter-Europa where five examples were present. Other variants included an 'extra lusso' specification which included, among other things, a larger front grill. This was introduced by Pinin Farina at the 1947 Paris Motor Show.
In total around 60 cars were completed from 1946 until 1950.
See all Maserati A6 cars plus our full list of awesome Maserati cars and recent Maserati posts and news.
Chassis & Sales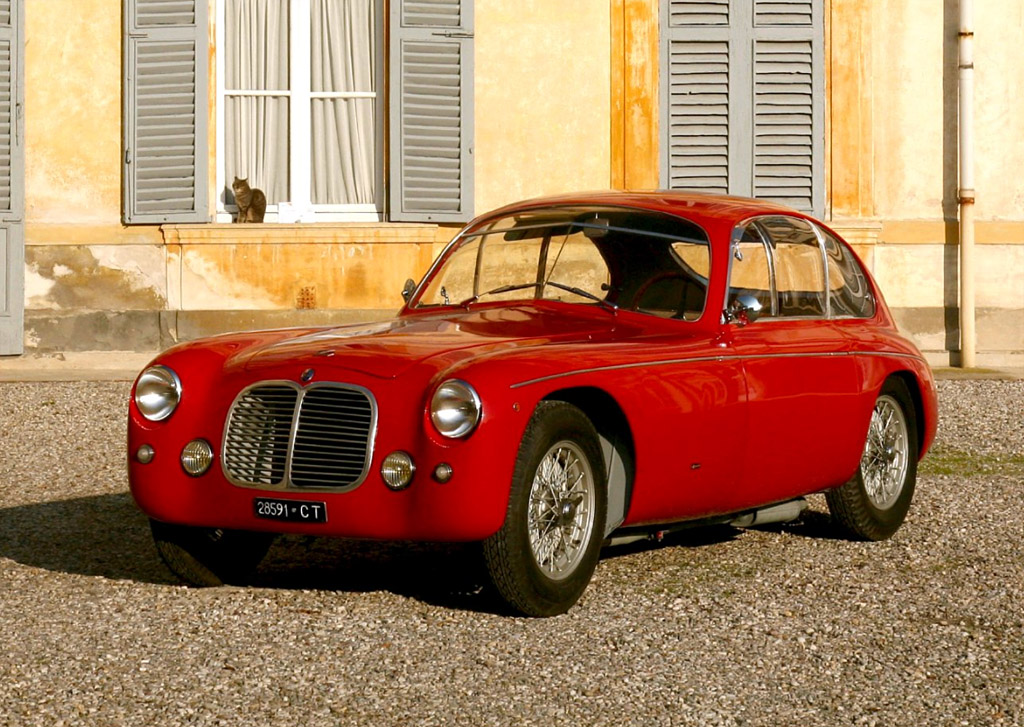 052-1947 Maserati A6 1500 Zagato Panoramica Coupé. Described as a factory prototype, 052 was the second car produced in the A6 1500 series. The engine in this car was used for testing to determine the optimal carburetor setup. In 1948 it was rebodied by Carrozzeria Zagato as a coupe similar in treatment to Ferrari 166 MM 0018M. In their seminal Maserati book, Zagari & Orsini stated the the body was unlike anything the Maserati brothers would have approved.
At their 2010 Retromobile sale, Bonhams offered 052 and described the car as follows "We are advised that chassis number '052' was extensively tested by the factory on the roads around Modena between October 1945 and September 1946. '052' is the second A6 1500, the numbering sequence having commenced with '051'. However, the latter had previously been classified as a Tipo 6CS/46, so arguably '052' is the first of the true A6 1500s.
In its original form, the car was fitted with a Maserati-built barchetta body, pictures of which are on file together with dynamometer sheets recording tests carried out by the factory on the special racing engine, number '052', which features individually water-cooled cylinders. In 1948 Maserati sent the rolling chassis to Carrozzeria Zagato, where it was re-bodied with two-seater 'Panoramica'-style coupé coachwork in aluminium. This was the first such co-operation between Maserati and Zagato, making this car of even greater historical significance.
The Maserati was then sold to its first private owner, Guido Barbieri. Wanting to register the as-yet un-homologated car in Milan in his name, Barbieri obtained certification and declarations of sale from both Maserati and Zagato, which were issued in January and October 1949 respectively. In February 1951 Barbieri sold the car, which enjoyed seven further owners, coming into the possession of the last – Alfio Cosentino Puglisi of Arcireale, Sicily – in January 1972 (a full ownership list is available for inspection). A well-known collector, Alfio Puglisi kept the Maserati for the next eight years before selling it to the current owner in November 1980.
'052' has benefited from full restoration in Italy while in the current owner's care: the body, engine and gearbox being overhauled and the interior re-trimmed. In 2003 the car was featured in an extensive article published in the Italian magazine Ruote Classiche (April edition). Currently registered on Italian plates, it comes with libretto and CDP (certificate of property) in the current owner's name. A rare opportunity to acquire a stylish Gran Turismo from an historic and respected marque, eligible for a wide variety of prestigious historic motor sport events including the Tour de France and Mille Miglia retrospectives."
See all Maserati A6 1500 images
Maserati A6 1500 In Detail
| | |
| --- | --- |
| submitted by | Richard Owen |
| type | Series Production Car |
| production years | 1946 – 1950 |
| released at | 1947 Geneva Motor Show |
| built at | Modena, Italy |
| coachbuilder | Pinin Farina |
| engineers | Alberto Massimino |
| production | 61 |
| engine | Inline-6 |
| position | Front Longitudinal |
| aspiration | Natural |
| ignition | Marelli ST95DAS Distributor |
| block material | Aluminum |
| valvetrain | SOHC, 2 Valves per Cyl |
| fuel feed | Single Weber 35 DCR |
| displacement | 1488 cc / 90.8 in³ |
| bore | 66 mm / 2.6 in |
| stroke | 72.5 mm / 2.85 in |
| compression | 7.25:1 |
| power | 48.5 kw / 65.0 bhp @ 4700 rpm |
| specific output | 43.68 bhp per litre |
| bhp/weight | 68.42 bhp per tonne |
| body / frame | Body over Tubular Steel Frame |
| driven wheels | RWD |
| wheel type | Pressed Steel |
| front tires | 5.50×16 Pirelli |
| rear tires | 5.50×16 Pirelli |
| front brakes | Hydraulic Drums |
| rear brakes | Hydraulic Drums |
| front wheels | F 40.6 x 8.9 cm / 16.0 x 3.5 in |
| rear wheels | R 40.6 x 8.9 cm / 16.0 x 3.5 in |
| steering | Worm & Sector |
| f suspension | Wishbones w/Coil Springs, Houdaille Hydraulic Shock Aborbers |
| r suspension | Live Axle w/Coil Springs, Houdaille Hydraulic Shock Aborbers |
| curb weight | 950 kg / 2094 lbs |
| wheelbase | 2550 mm / 100.4 in |
| front track | 1274 mm / 50.2 in |
| rear track | 1252 mm / 49.3 in |
| length | 4080 mm / 160.6 in |
| width | 1520 mm / 59.8 in |
| height | 1350 mm / 53.1 in |
| transmission | 4-Speed Manual |
| tran clutch | Single Dry Disc |
| top speed | ~152.9 kph / 95.0 mph |
Maserati A6 1500 Auction Sales History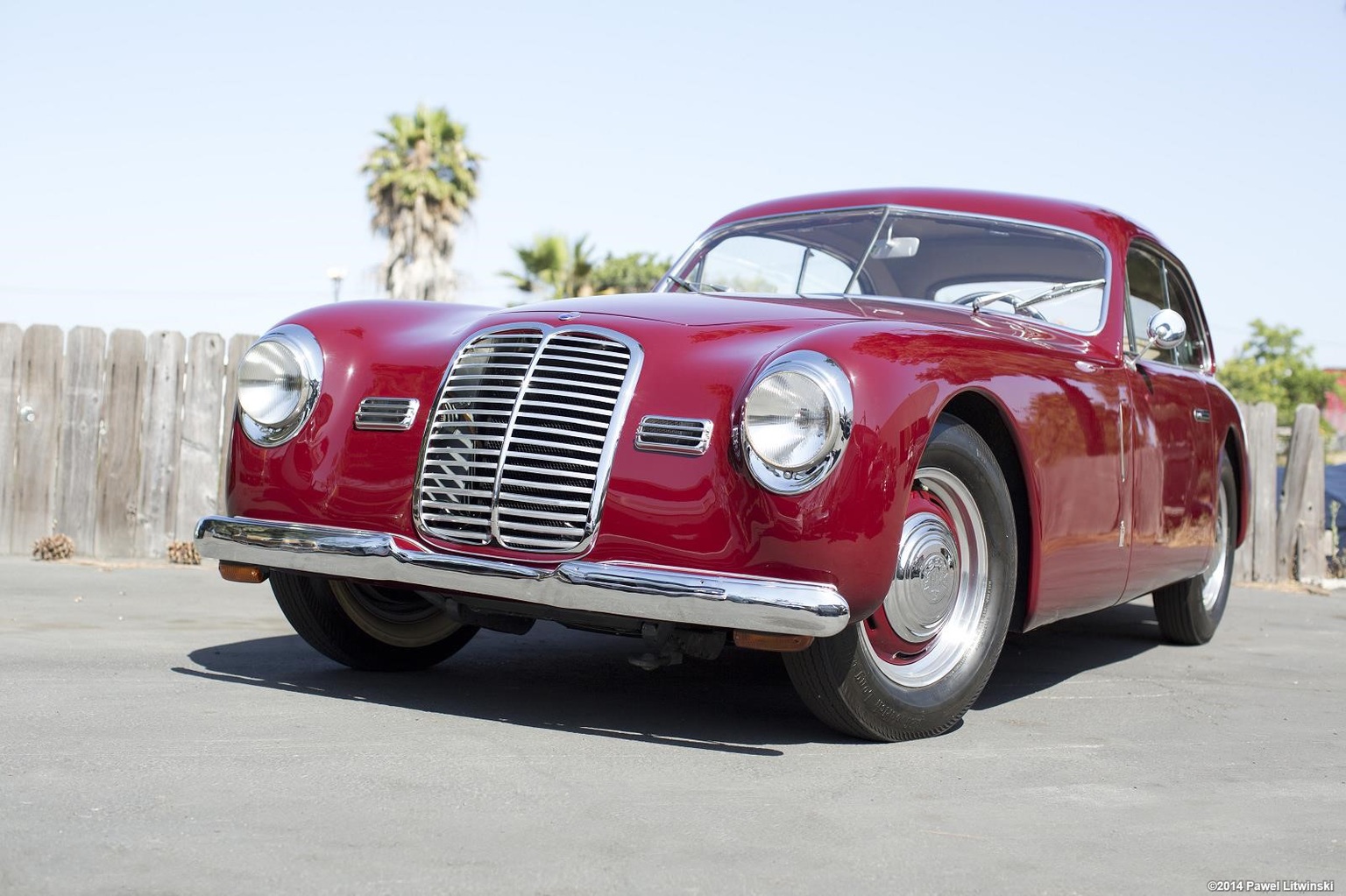 1949 Maserati A6 1500 Berlinetta 059 – sold for $312,888 Only Pinin Farina Berlinetta completed on the longer wheelbase chassis. According to Maserati historian Adolfo Orsi, the cars first owner was a Mr. Americo Giol, resident of San Polo di Piave in Italy's Veneto region. Treated to a sympathetic restoration, before purchased in the year 2000 by a Japanese collector. Auction Source: 2015 Quail Lodge Auction by Bonhams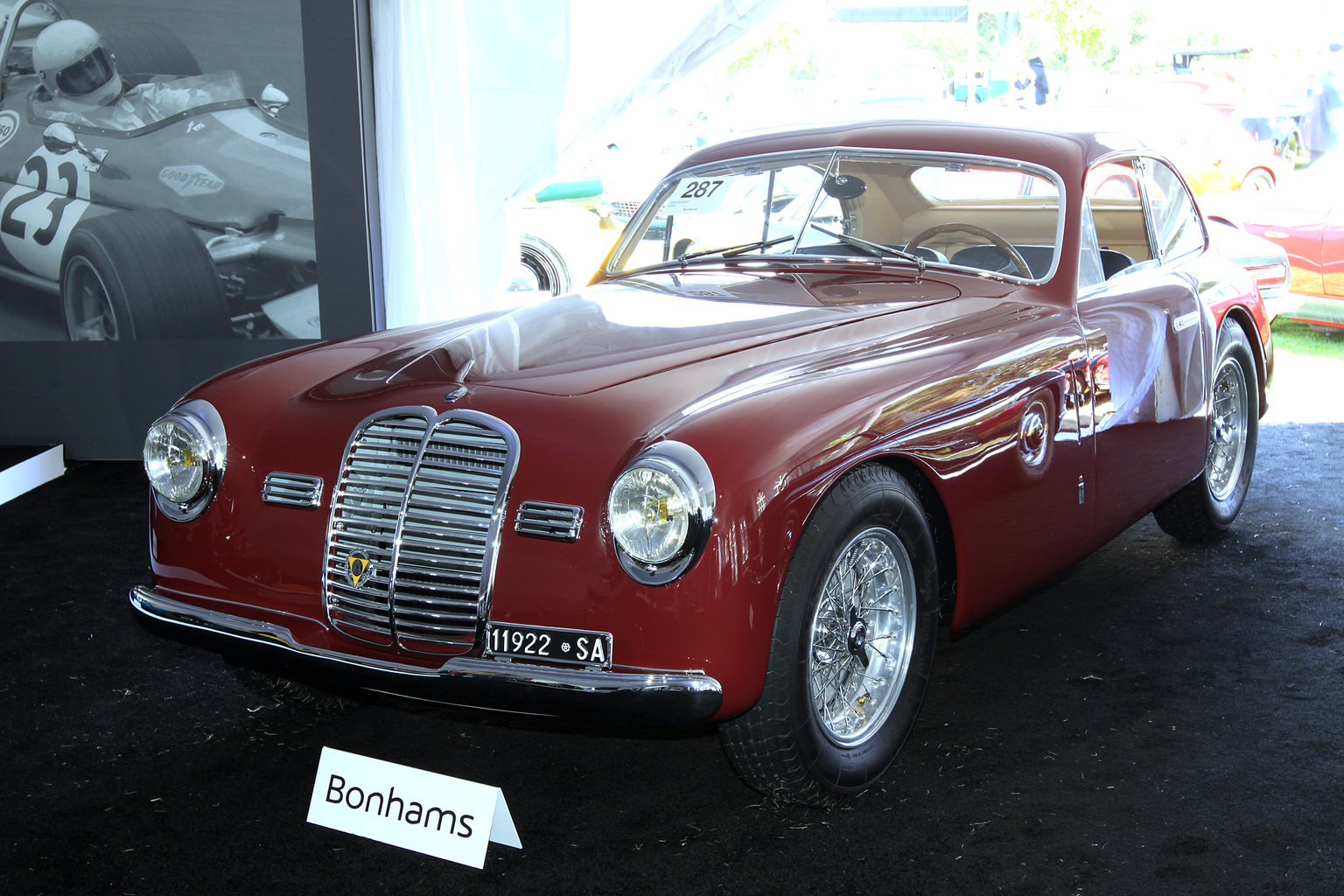 1949 Maserati A6 1500/3C Berlinetta Pinin Farina 086 – sold for $891,000 The first of just ten examples factory-equipped with triple Weber carburetors. Raced in period and the 2006 Mille Miglia Storica. Well-documented chain of ownership from new. Sensational five-year restoration completed in 2014. Accompanied by extensive historical documentation, FIA and FIVA passports, tools and numerous spares. Auction Source: 2014 Quail Lodge Auction by Bonhams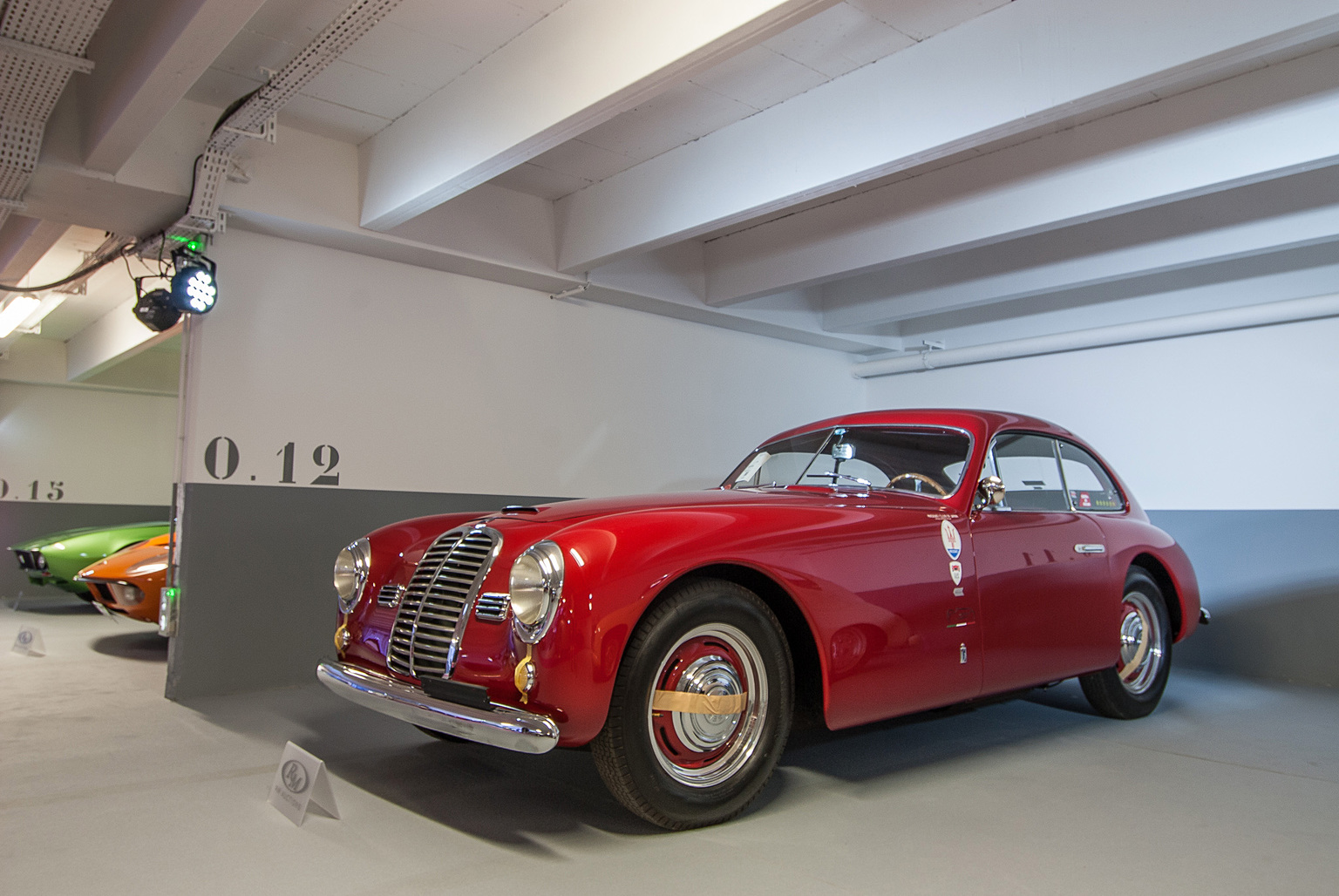 1950 Maserati A6 1500 Turismo 0101 – sold for €308,000 Rare example of Maserati's first road car. One of the final examples built. Restored by Claudio Zampolli. Auction Source: 2014 Monaco by RM Auctions